Rajesh and Pooja Oza shared a vision to help tribal communities in Rajasthan get a better deal for their produce. Today, their ventures Jovaki and Tribalveda are training women in jamun fruit processing.
In the Pali district, where the borders of Rajasthan and Udaipur intersect, there is a small village called Bera. It is distinguished by two things — the trees are never bare and the tribal communities are always busy.
While growing up, Rajesh Oza, a native of this village would often observe how these communities would gather together every morning, pick the avlas, sitaphals (custard apples) and more from the fruit-laden trees and carry the heavy tokris to the markets. But he would notice how they were always under pressure to sell their produce in a short period before it could get spoilt.
In time, the young boy moved to Mumbai where he completed his education until class 12. He then ventured into the real world looking for a job, but not having a degree to fall back on made things tough.
"It was a bad spell," he says, adding that in 2016, he decided he'd had enough of city life and moved back to his home village in an attempt to start anew.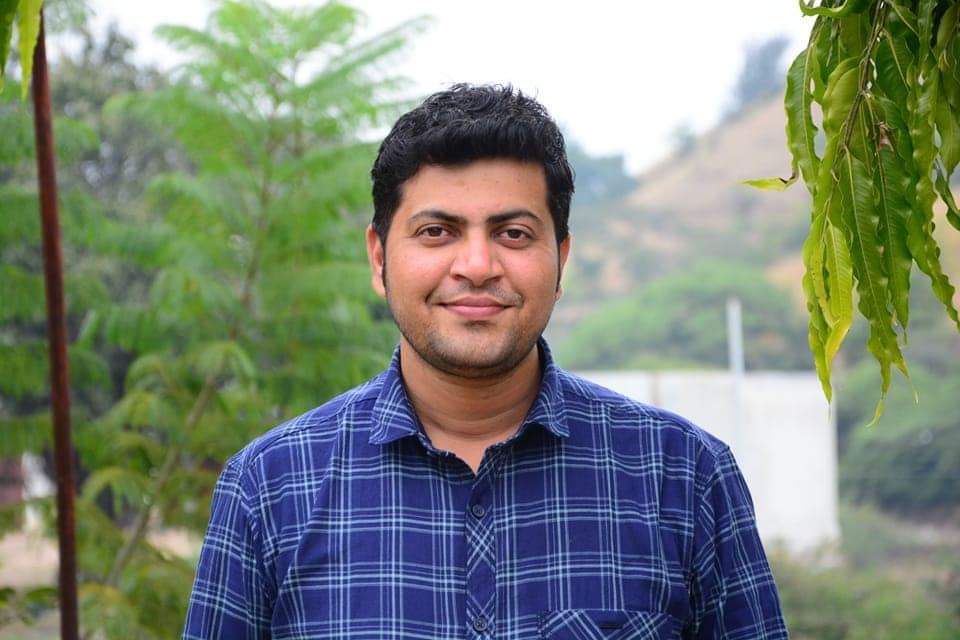 As he settled into village life once again, he realised that while much had changed in terms of the standard of living, there was one thing that remained the same — the tribals were forced to sell their fruits at a loss.
A desire to give back to his community
"Kam daam mein bikna unki majboori thi (They were forced to sell at a low rate)," he says, adding that this fuelled his idea to start a venture.
He adds, "I wanted to build a brand that could help these tribal communities earn more without the pressure to sell their produce in a short time."
This idea would one day be the precursor for 'Jovaki', his agro-food company. But at the time, Rajesh did not act on it, since it seemed too big a challenge.
However, things took a turn when in 2017, he got married. In his wife Pooja Oza, he found not only a life partner but a business partner who shared the same zeal to help tribal communities.
Together the couple decided to channelise their resources and enthusiasm. This time, Rajesh had both, a brilliant idea as well as someone who believed in him.
Today, Jovaki has helped tribal communities in Rajasthan breathe a sigh of relief. As you are reading this, 1,000 tribal women are leading a happier life thanks to the couple whose zeal led them to start this venture.
Was it easy?
"Anything but," says Rajesh.
A zero-waste venture
The villages of Pali had great potential for agriculture. Harvest was a time for celebration and the fields saw the bloom of many seasonal fruits. The couple knew this. However, the lack of a streamlined process meant that despite good produce, a lot of it would get wasted. "We noticed the tribals could not find buyers for these huge amounts of fruit," says Pooja adding that here they spotted an opportunity.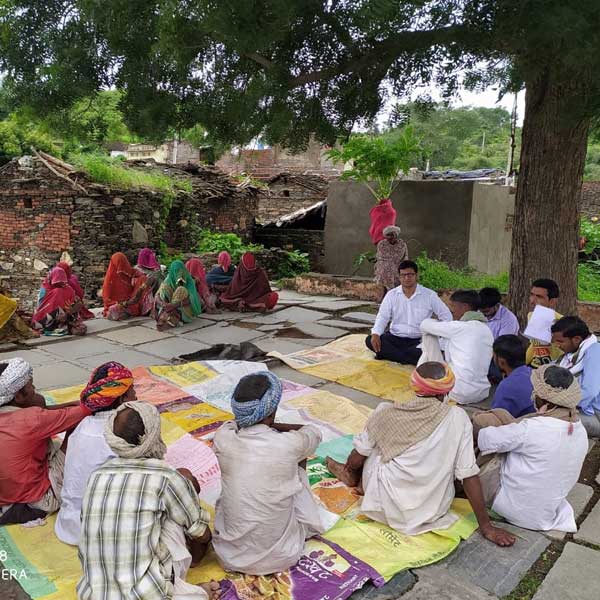 "Processing of these fruits would help the tribal people fetch better prices for their produce," she says. But even as they spotted this ray of hope, they could foresee the challenge that lay ahead — gaining the trust of the communities.
"Here I was, a stranger from the city, asking these people to trust me enough to give me their produce. But they didn't," says Rajesh.
On convincing them, he says the adage that actions speak louder than words holds true for most things in life.
"I started by speaking to a couple of the tribal people and asking them to give me one chance. I then took their fruits, negotiated good prices in the markets and gave them the profits. The community began to believe I could do what I said."
Additionally, to help the tribal women earn more, Rajesh says, "We wanted to lessen the burden on the women who would otherwise have to walk for miles and sell their produce at low rates."
So, along with the B2B venture, Rajesh started a B2C arm called 'Tribalveda' in October 2021. This venture by Jovaki empowers tribal communities to get a better deal on their produce and learn the intricacies of processing fruit. The focus of the business was the humble jamun fruit.
As part of the venture, communities in Rajasthan make products such as seed powder, green tea, vinegar, etc. out of jamun.
But why jamun, you ask? "It intrigued me," he says. "Diabetic patients are often schooled on the properties of the fruit and how they help the condition. Not just this, but Ayurveda too tells of this fruit being a storehouse of nutrients and helping in weight management and heart health."
The only downside is that the fruit is only available for around 20 days in a year. Through Tribalveda, the fruit can be enjoyed all year round.
Highlighting the core idea of Tribalveda, he says 'nothing should get wasted'. "We use the rind to make vermicompost and a portion of seeds for plantation."
Empowering a community
Today, Jovaki Agro Foods India Private Limited is the source of livelihood for more than 1,000 tribal families, says Rajesh.
He adds, "There are around 70 tribal women per unit who are involved in the processing of fruits while another 150 women per unit who are involved in the collection of the fruits. The model of the village processing units in Southern Rajasthan has also been replicated in Chhattisgarh and Madhya Pradesh."
Lilabai, one of the tribal women says, "We had to walk for 10–20 km to sell our fruits and even then we were forced to sell them at low prices. Now we get good rates for our produce and the Tribalveda team comes home to collect the fruits from us."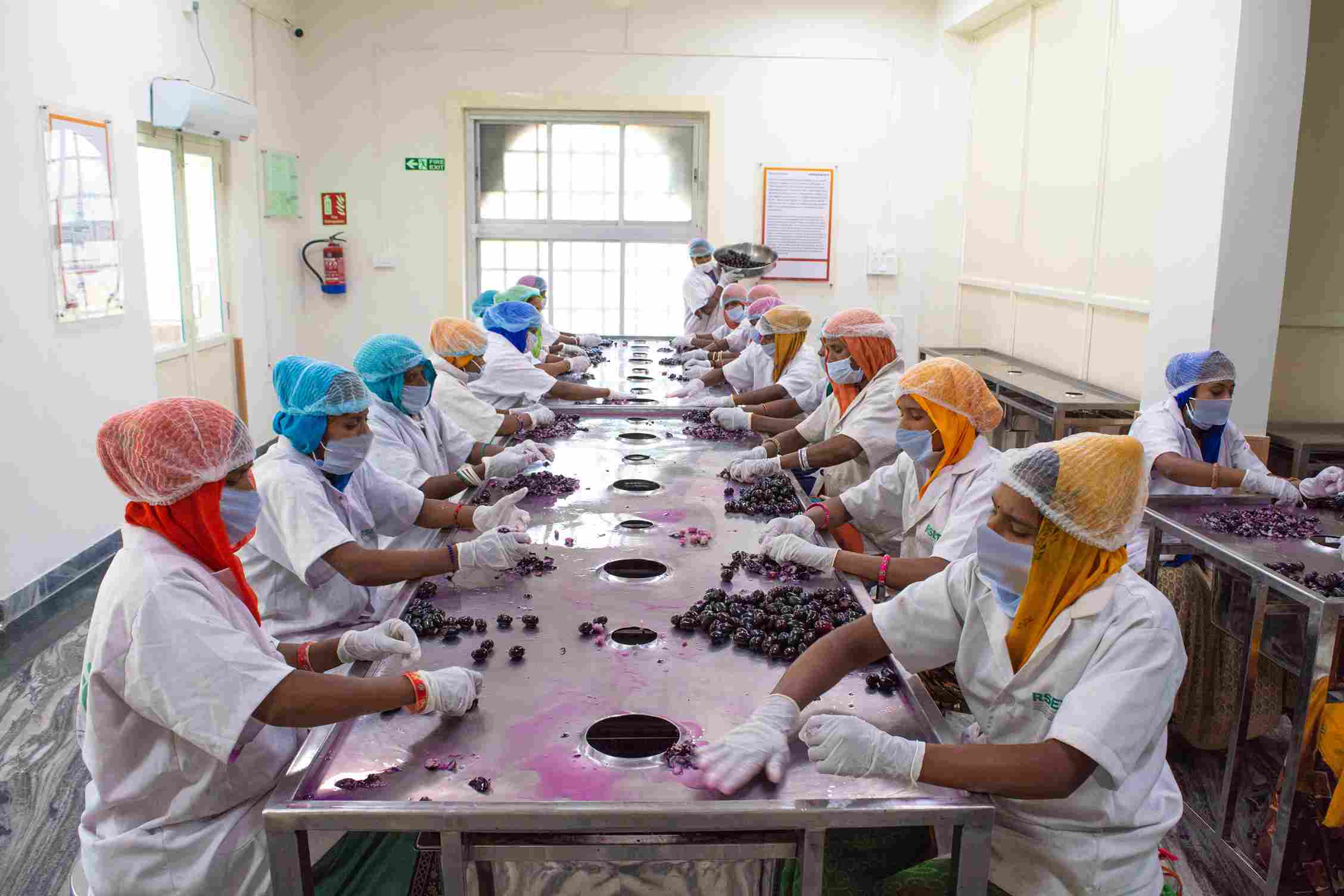 Another tribal woman Teejibai says that the training given to them by Tribalveda has greatly helped. "We remove the seeds from sitaphal and make different products out of the fruit. This training has been very beneficial for us."
Along with collaborating with these women, Jovaki trains them at the various steps involved in the processing of fruit. "We help and guide the women to identify, harvest, collect, store, grade, sort, wash, process and package," says Pooja.
Moreover, the couple has designed a plan wherein they process seasonal fruits that are abundant in different seasons. This means that the tribal communities are engaged for a major part of the year.
This, Rajesh says, has tripled their income. He elaborates, "Earlier, the women would earn around Rs 15,000 to Rs 20,000 in a year. Now during season time, they earn an additional Rs 15,000 per month."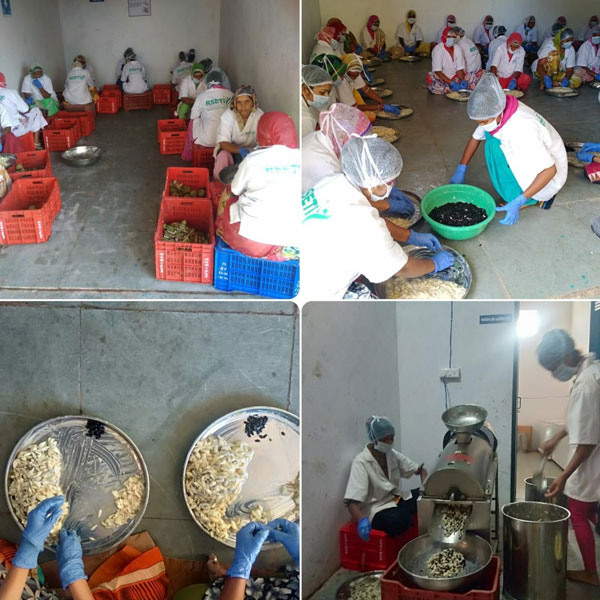 A change in attitudes is another good outcome that the couple has witnessed. "The tribals would earlier cut down the trees to get wood for burning. Now that they have witnessed the potential of the fruit processing business, they have the trees to thank for this," he says. "They are now committed to preserving them."
Currently, Jovaki is a booming business with the products shipped pan India and even reaching the shores of the UK. A business that started with Rs 2 lakh investment saw a turnover of Rs 8 lakh last month solely from the B2C jamun sale.
In addition, Rajesh says the previous financial year saw them amassing a turnover of Rs 1.67 crore. Of the total profits earned, 60 per cent goes to the women, Pooja adds.
And even though Rajesh's decision to leave Mumbai and move to the forest areas was often criticised, he says it was all worth it. "The initial days were full of scepticism and challenges but life is kind in the end."
Edited by Yoshita Rao