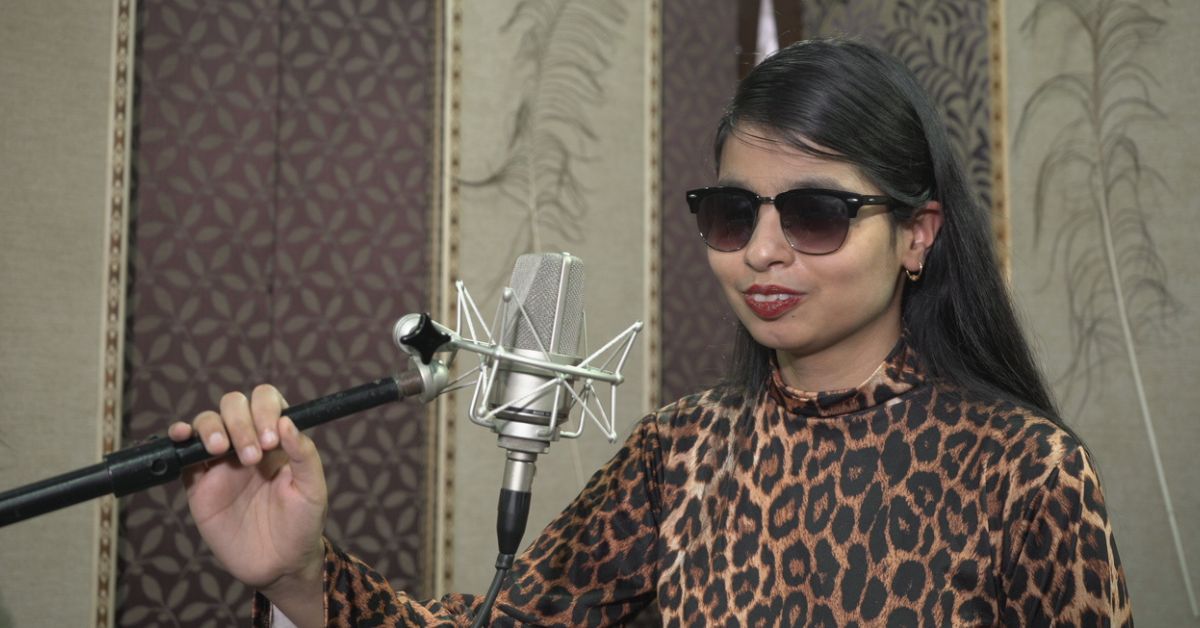 Delhi resident and voiceover artist Resham Talwar, who was born blind, exemplifies what it means to never give up, as she narrates her story of dealing with bullies and emerging victorious with music.
Being blind since birth has never stopped 25-year-old Resham Talwar from dreaming big. Understanding rather early that navigating life would require some special skills, her parents ensured that she learnt braille from the National Association for Blind, Delhi at a very young age.
This helped integrate her into a regular school when she was in Class 2 itself. She then graduated from Delhi University and went on to complete her Masters from IGNOU.
"Since I was born blind, I have never known what it means to see things. All my understanding of the things around me comes primarily from touch and feel. I feel colours and emotions as opposed to seeing them. This is the only life I know," she tells The Better India.
'My world is very different from yours'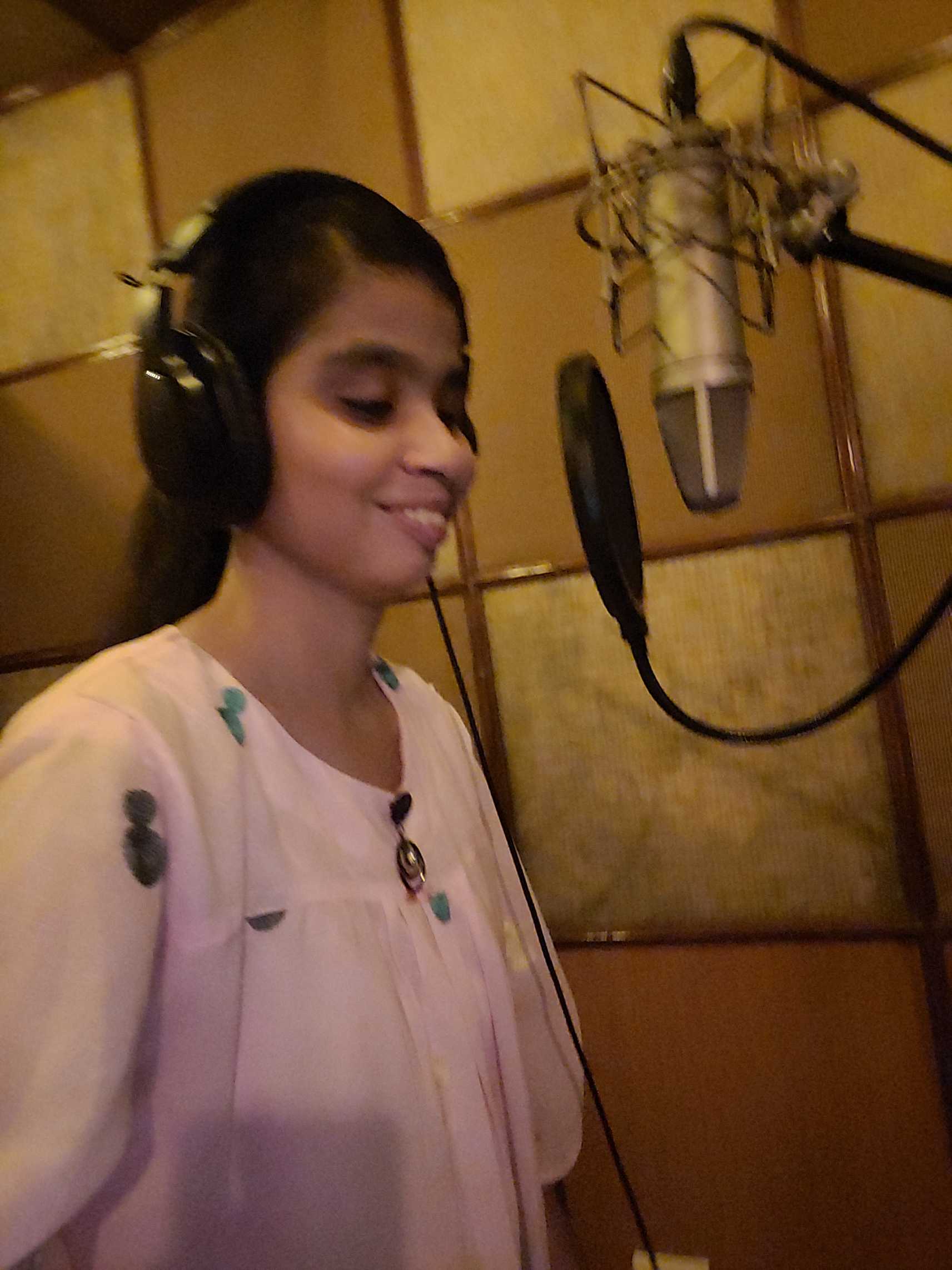 "Most often, the worst taunts will come from relatives and people you are close to. I have heard the pity in the voices of relatives. They would often feel sad that my parents had to look after me for the rest of my life. Sometimes, friends and teachers in school would say hurtful things," she adds. Resham says that she has always tried not to take these things to heart.
She says strong support from her immediate family has kept her going. "My mother wanted to be a part of my journey, so she learnt braille with me. My elder brother, who is more of a confidant and friend to me, has also always stood by me," she adds.
She continues, "There were times when even the teachers at school would belittle my impairment. I would feel that they never bothered to pay any attention to me, assuming I couldn't perform well. Sometimes my fellow classmates wouldn't share their notes with me and the teachers would deny me a writer for the examination. Despite all this and more, contrary to what people believed, I have always been a good student, a hardworking one at that. I never let my impairment come in the way, never used it as a crutch."
In her Class 10, Resham was also awarded the Indira Award from CBSE, Government of India, for her good performance.
'Music: a language that touches my soul'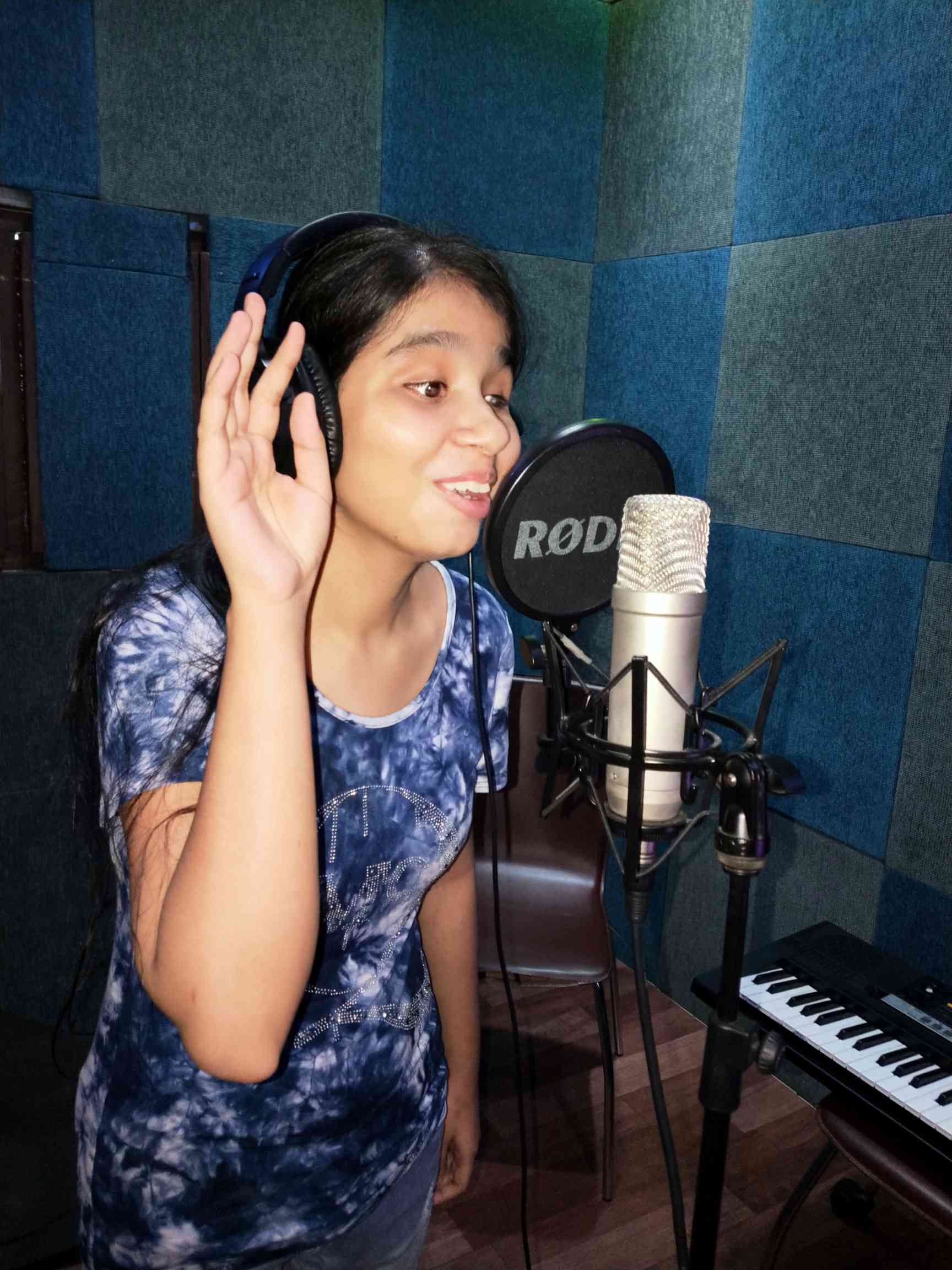 Resham was nine years of age when she started learning music professionally. "I grew up in a musically awakened family. My father is a professional musician and my mother is also a very good singer. Even as a child, I could recognise songs and play the tune on the harmonium without any formal training. Music came to me very naturally," she says.
"In a way, not having a circle of friends in school pushed me to explore my love for music," she notes, adding that by the time she went to college, people were very warm and welcoming of her and her art.
"My friends in college would put my name forward for any and all things to do with music. I was always called upon to perform at college events and was often referred to as their star performer. I even won the title of Miss Fresher and Miss Farewell when in college — that was how popular I was. I was treated as an equal," she says.
She recalls participating in competitions from a very early age.
"One of the first competitions I won was in Class 3. That was such a special moment for me, and one that I cherish even today." Since then, Resham has participated and won several competitions for her school and college.
With over 1,000 live performances across India to her credit, Resham is now working on building her career as a voiceover artist. "Eventually I want to be lending my voice for all movies that get dubbed in Hindi," she says.
"I have also started creating jingles for people on special occasions, like birthdays and anniversaries. I note down special qualities of the person and then weave it into a jingle and perform it as well," she adds.
She has also participated in The Voice, Indian Idol, Sa Re Ga Ma Pa, and various other television reality shows. "On most of these shows I crossed the multiple city (Delhi) level rounds but couldn't go beyond that. It was also when I was in school and college. My focus has now shifted on building a career as a voiceover artist," she adds.
On what kind of music she enjoys, Resham says, "Even now, I go back to the classics from the 90s — Celine Dion (especially My Heart Will Go On), Enrique Iglesias, and Michael Learns to Rock."
You have a beautiful voice! God bless! #Darkhaast https://t.co/qstBtQj6wo

— Ajay Devgn (@ajaydevgn) September 29, 2016
Resham is now working towards establishing herself as a voiceover artist, and says that until a year ago, she would go out in search of jobs. But now things have changed. "It feels so good being sought out for projects. I am loving this hustle and thrill of lending my voice to so many different characters. While I am not at liberty to share the details of the projects because of a non-disclosure agreement, I can say that I have lent my voice to the Savlon advertisement. It just shows that consistency and hard work always pay off," she says.
Besides all this, Resham is also part of Atypical Advantage's Mini Concert, a concert performed by singers with disabilities.
If you would like to book her for a concert or even wish to gift a concert to someone you know, you can click here for all further details.
(Edited by Divya Sethu)