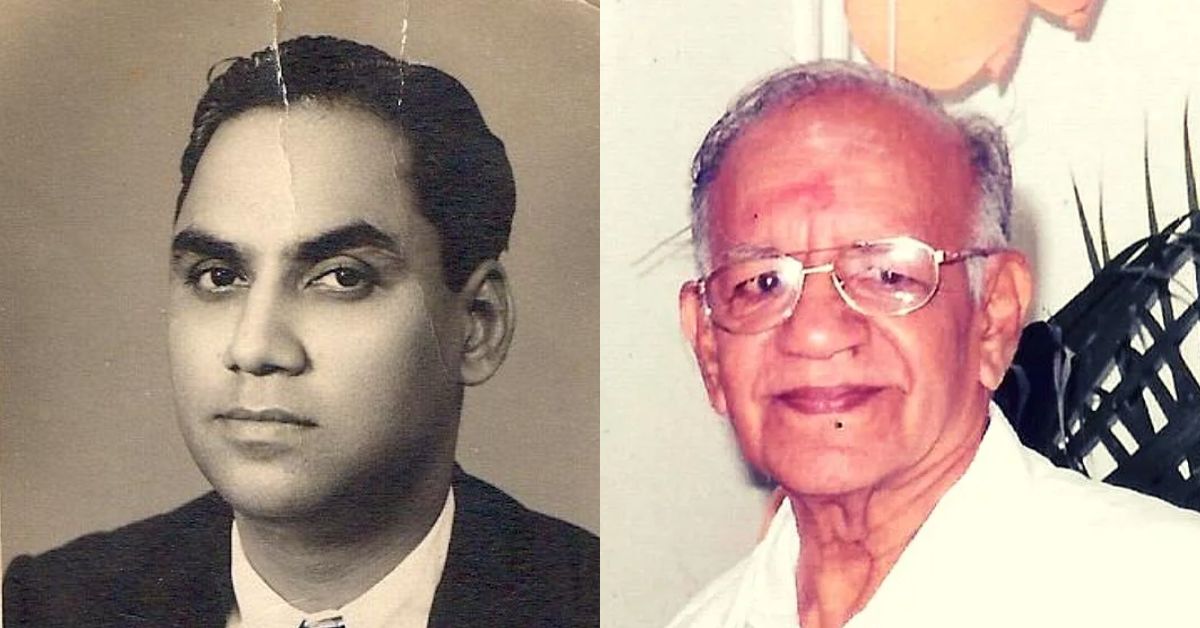 The story of Justice Jagmohanlal Sinha and IPS officer VR Lakshminarayanan, who stood out for their integrity and dedication to duty in the Emergency era.
On 25 June 1975, the citizens of India woke up to a state of Emergency. Civil liberties were taken away, elections were suspended and the nation was fettered, with Prime Minister (PM) Indira Gandhi ruling by decree.
Soon to be depicted in Kangana Ranaut's upcoming film Emergency, the 21-month period between June 1975, and March 1977 marks one of the darkest phases of Indian democracy.
Yet, few Indians know about Justice Jagmohanlal Sinha, whose verdict not only prompted Indira Gandhi to declare Emergency but went on to unseat her as the prime minister. And fewer still know about the courageous and fiercely honest IPS officer VR 'VRL' Lakshminarayanan, who later arrested Indira Gandhi on corruption charges.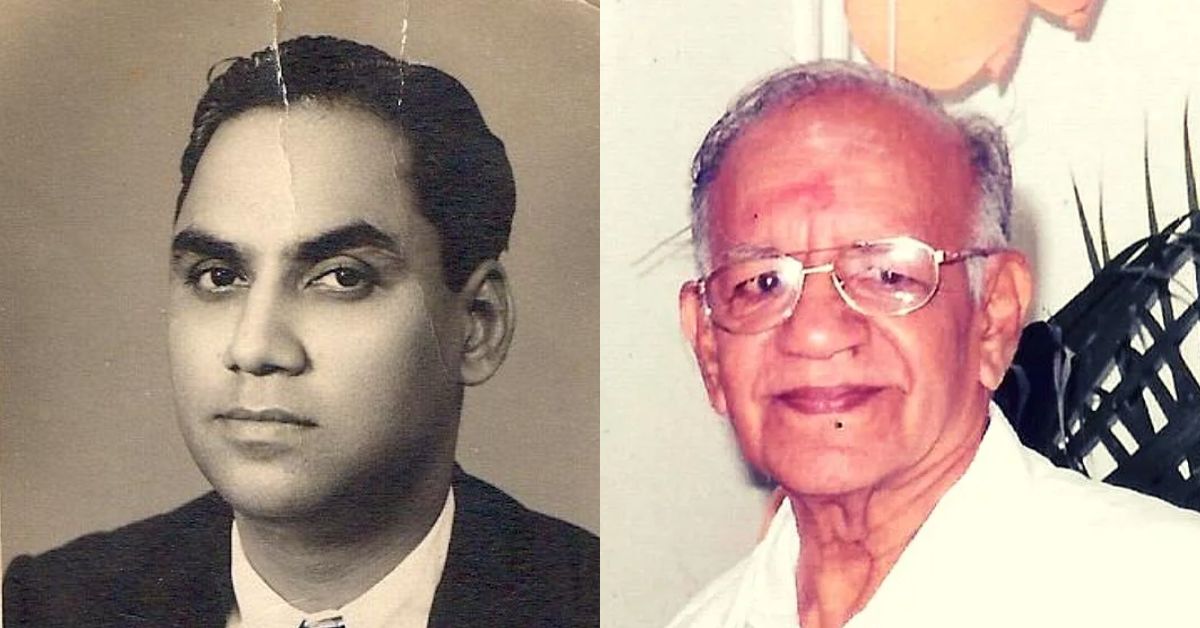 Born on 12 May 1920, in Agra, Justice Sinha studied law at Agra University and started his career in Bareilly in 1943, a few years before Independence. In 1957, he was selected to join the Uttar Pradesh Higher Judicial Service, and in 1970, he was promoted to a judge of the Allahabad High Court.
Just a year later, Indira Gandhi won the 1971 Lok Sabha election from UP's Rae Bareli seat by defeating socialist leader Raj Narain. Narain challenged her victory, alleging violation of the Representation of the People Act, 1951, and electoral malpractice. His case was that Yashpal Kapoor, who had assisted Mrs Gandhi in her election campaign, was a government servant at that time and using him for personal election-related work was against the law.
A day before Indira Gandhi was to appear in High Court, Justice Sinha ordered that the dignity of court proceedings and the sanctity of the judiciary's independence were to be maintained at all times. For instance, the lawyers present in the court were strictly instructed not to stand up when the PM arrived, for, as per protocol, this honour was reserved only for the judge.
After the court proceedings had concluded, Justice Sinha locked himself up in his house to pen the verdict, not even appearing on the balcony until the final draft of his judgement was ready. He aimed to avoid any kind of political interference from people in power. In fact, all visitors – many of whom were MPs – were rebuffed by his secretary saying that 'the judge is visiting Indore'.
On the morning of 12 June 1975, Justice Sinha pronounced his verdict to a stunned Indira Gandhi, who was present in person in court.
"The respondent no. I (Indira Gandhi) was thus guilty of a corrupt practice under section 123(7) of the Act…..accordingly stands disqualified for six years from the date of this order…."
Aired to the nation minutes later by All India Radio, Justice Sinha's bold verdict unseated not just India's most powerful politician, but also a sitting PM. But 12 days later, Justice VR Krishna Iyer of the Supreme Court granted a conditional stay on it due to an appeal filed by Indira Gandhi. This allowed her to continue as PM but she was debarred from taking part in any parliamentary proceedings and from drawing a salary as an MP.
The very next day, on 25 June, Indira Gandhi imposed the Emergency, beginning one of the most controversial chapters in Indian history.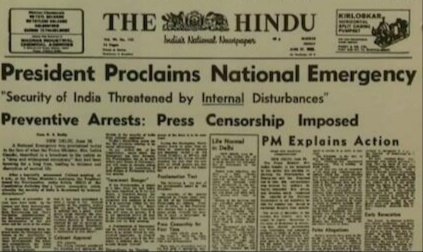 After the Emergency ended, the tables turned with senior advocate Shanti Bhushan – who represented Raj Narain – becoming the Law Minister of India. When he offered to transfer Justice Sinha to Himachal Pradesh High Court (where he could become the Chief Justice), the upright judge politely refused.
Serving out his career with integrity and dignity, Justice Sinha retired in 1982. According to The Leaflet, in his farewell speech, he shared his hope that "we, the members of the Bar and the Bench of this Court, by our mutual efforts and co-operation shall preserve the prestige, dignity and honour of this Court at all cost and for all times to come."
If Justice Sinha protected the independence of the judiciary with his brave judgement, IPS officer VR 'VRL' Lakshminarayanan upheld the independence of bureaucracy when he arrested former PM Indira Gandhi on corruption charges.
After the Emergency ended in 1977, a general election was held. Indira Gandhi lost by a landslide to the Janata Party, leading to a new government being formed by Morarji Desai.
At the time, VRL was the Additional Director of CBI and he was ordered to arrest Indira Gandhi on corruption charges. Unafraid of the potential consequences should she come back to power, he enforced the law with both a sense of toughness and courtesy.
"I don't want the rude hands of a policeman to be laid on the lady who was a former prime minister and who also happens to be Nehru's daughter," VRL told her son Rajiv Gandhi when he reached Indira Gandhi's residence – an incident he has shared in his memoir Appointments and Disappointments.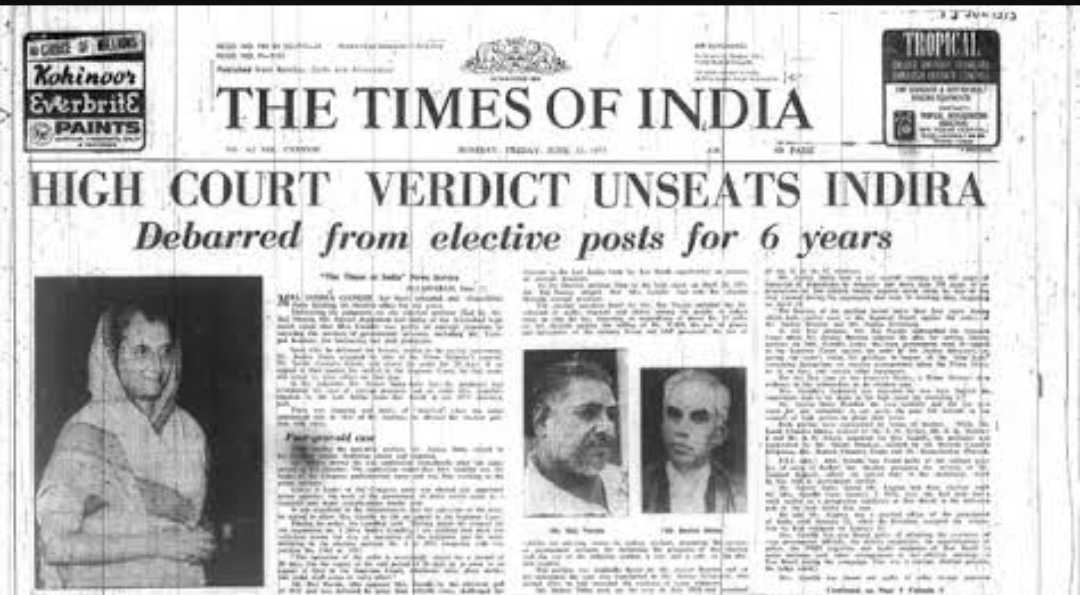 However, VRL's courtesy of arresting Indira Gandhi without handcuffs earned him no favours with her once she returned to power in 1980.
"It is an irony that he never rose to head CBI despite his professional competence and integrity. In fact, it was his unwillingness to compromise and bend while investigating corruption in the highest of places that cost him the coveted job. Eased out from his posting as Additional Director of the CBI, he was reverted to the State Police," recalls former CBI Director RK Raghavan, in a 2014 column for The Hindu.
However, he never showed an ounce of bitterness for being denied CBI's highest office, retiring with his sterling reputation intact.
Even after he retired, many young IPS officers would visit him to seek his counsel when their professional career was in jeopardy for confronting those in power. VRL's advice would usually be based on his philosophy, i.e to always stand up for one's principles and conscience, but without wilfully offending or hurting anyone.
And that is how these two sterling public officers will always be remembered.
Sources:
Justice with a fine line: Written by A G Noorani for The Hindu Frontline, Published on 25 April 2008
Appointments and disappointments: Written by R K Raghavan for The Hindu, Published on 19 February 2014
Edited by Yoshita Rao
We bring stories straight from the heart of India, to inspire millions and create a wave of impact. Our positive movement is growing bigger everyday, and we would love for you to join it.
Please contribute whatever you can, every little penny helps our team in bringing you more stories that support dreams and spread hope.
Tell Us More