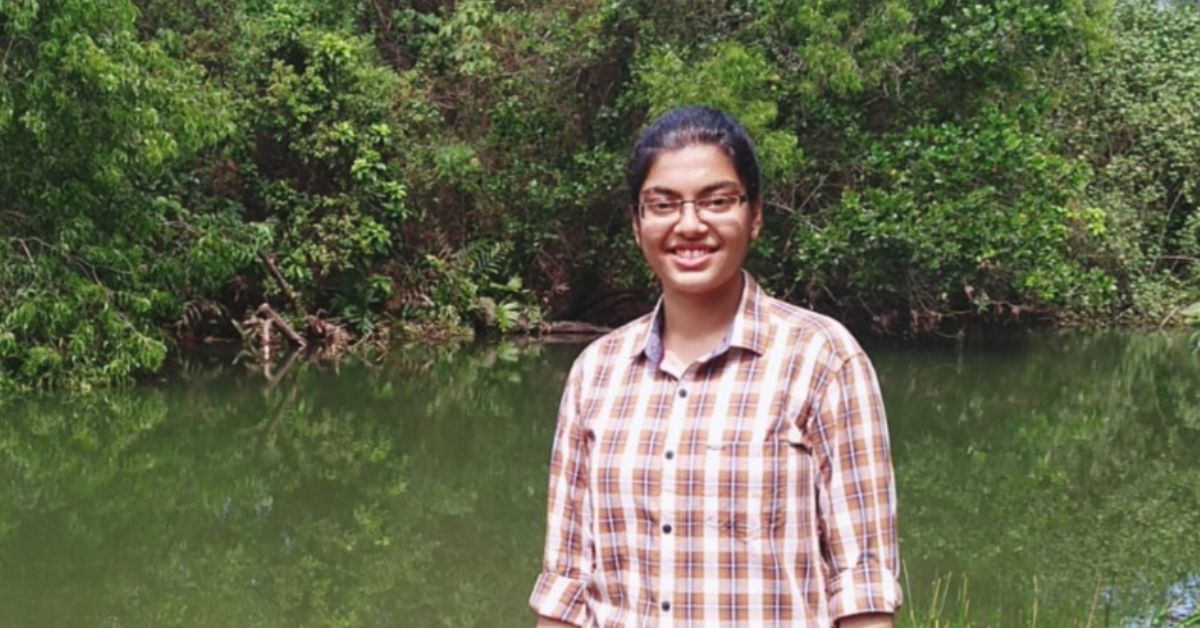 Reshma Anil Kumar from Kerala is non-binary and identifies as transmasculine and demisexual. They share their experiences of always feeling like they were "too different".
Kerala-based Reshma Anil Kumar first began reckoning with their identity during their undergraduate degree, when they developed feelings for their best friend.
"I was confused and started doubting everything," they recall in conversation with The Better India. "I asked myself if this was what love for a best friend looked like, or if it was something more. I wrote down my feelings and immersed myself in research….after a few months, I came across the word 'pansexual' for the first time."
This, they say, was the first time it felt like "the clothes were starting to fit". "I researched to know more about sexual orientations but ended up reading a lot about varying gender identities. A small part of me began questioning my identity as well, but at the time, I was more focussed on figuring out my feelings for my friend," they say.
Reshma (21), who currently resides in Kollam, is non-binary and identifies as transmasculine and demisexual.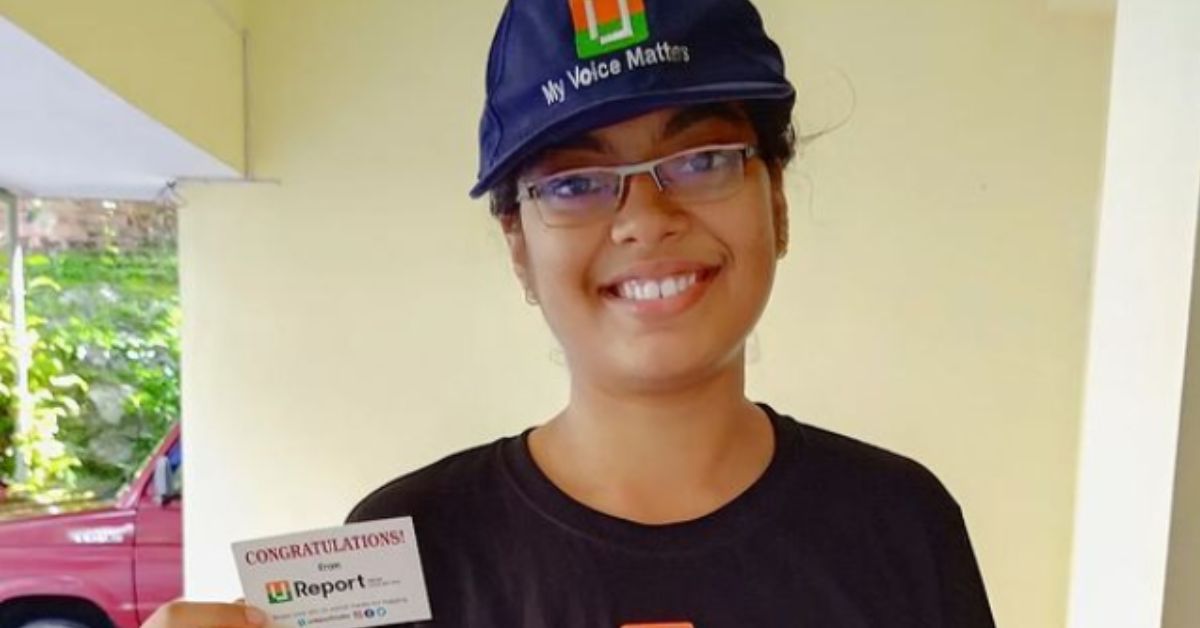 Born and raised in the Middle East, they are a history graduate currently pursuing a postgraduate degree in Gender and Development Studies. They are also part of UNICEF YuWaah's Young People's Action Team (YPAT) programme and are working towards the UN's Sustainable Development Goal 5 of achieving gender equality, with a keen focus on LGBTQ+ issues, on social media. They are also certified in Disaster Management and Climate Action.
'Always felt too different'
Reshma recalls that before returning to India in 2018, while they were in school, they didn't have too many friends, and always felt socially excluded. "We had separate buildings for male and female students and were not allowed to mingle too much. I always found it a little hard to get along with the students in my building. And it wasn't the norm to change schools back then, so spending 13 years in the same school cements people's opinion of you."
"I was always 'too different' for them, as they were for me. I ate alone during lunch, and I got so sick of it that I stopped taking lunch to school altogether. Moreover, when I look back now, I realise some teachers turned a blind eye to many of the things I was going through."
The 'rules' of gender binary are rigid, and ingrained in us from our very childhood. Millions of Indians from the non-binary and trans community still struggle to find acceptance and social inclusion, even though they have been an integral part of the nation's ancient history. The enforcement of gender binaries can, and does, affect access to adequate healthcare, rights, legal aid, and more.
It can also lead to high internal conflicts of not being able to identify with what is considered 'normal' and 'acceptable', as was in Reshma's case. "The way I wanted to express myself was always 'masculine', in a sense," they explain. "Back then, I couldn't even imagine myself as trans. I didn't recognise my inherent transphobia."
Reshma says they began making a list — "Am I cisgender? No. Am I gender non-conforming? Maybe. By the time I had graduated, I had come out about my sexual orientation, but not my gender identity."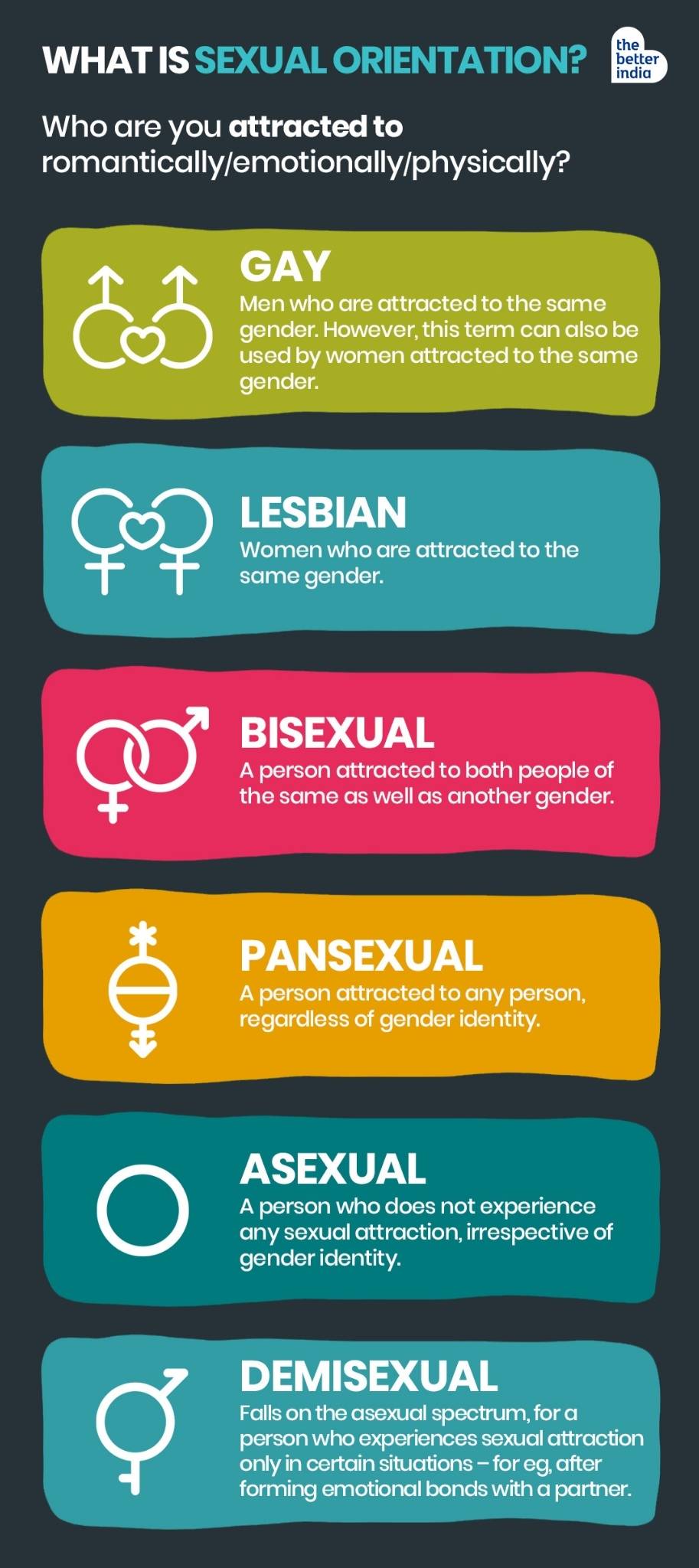 After graduating in 2021, they took a six-month break to study a few online courses, alongside which they carried on their research. "I finally came across the words 'non-binary' and 'genderqueer'. I never read into transmasculinity, but I always knew that while I didn't want to be a man, I didn't exactly feel like a woman either. I couldn't even accept the terms non-binary or genderqueer, even though I related to them."
In India — a nation that decriminalised consensual relationships between same-sex individuals only four years ago — there is still a major lack of awareness of what a wide term non-binary is. The 2011 census, while the first in the country's history to incorporate its trans population, provided sex-related data in the binary male/female format, clubbing the rest as 'others'. "Those with transgender, intersex and other non-binary identities in their true forms, therefore, are excluded from representation," wrote Down to Earth.
Moreover, even as the discourse around words like 'genderqueer' and 'pronouns' finds more prevalence, many take much time, years even, to find one label to fit themselves in. For Reshma, this internal conflict began to feel tiring. "I told myself that it was like trying on a piece of clothing — just spend some time to see if it fits." The acceptance, they say, was the most relieving.
When personal experiences build bridges
"Finding what definition fit me best was a messy journey," Reshma laughs. "At first, I did not understand that 'gender non-conforming' is an umbrella term. But non-binary and genderqueer fit me best. It can be tedious to pick just one term to define who you are."
Reshma came out to their friends first. "They embraced me and accepted me, no questions asked, but even as I stood before them, I was shuddering and shaking with fear."
"They only asked me, 'Will it change how you treat us?' I said, of course not. They said, 'Then the rest doesn't matter'. It took me nearly two decades to find such precious people in my life, but now I consider myself very lucky for it," they add.
When things went okay on that front, they approached their mother. "By that time, I was not nervous — I didn't want to wear a mask anymore. I told myself that her love wouldn't diminish even if she didn't accept me. So I just talked to her about it, and it took time to make her understand. My father is still grappling with this truth, but my mother has come to accept it. I see both of them taking many efforts to make changes, to embrace my identity," they say. "I understood, clear as day, that my parents loved me."
Reshma says that even after realising that they were non-binary, they still took time to understand transmasculinity and how it was different from being a trans man. "Some time around last year, I came across the story of Dustin Lance Black."
Black is an Academy Award-winning screenwriter, director, and LGBTQ+ activist who wrote Milk (2008). The biopic is on Harvey Milk, the first openly gay person to be elected to public office in California. In 2011, Black wrote 8, a play portraying the events of California's Proposition 8 (a state proposition to ban same-sex marriage).
"I watched many of his speeches and interviews, and I was very inspired. Till now, I was basing the information I shared with my social media followers on numbers, and data….without realising that people forget this sort of information very quickly. But when you talk from your heart and through personal experiences, it's easier to build bridges and look past differences," they note.
This would push them further to work for SDG5 (gender equality) with a keen focus on LGBTQ+ issues. They networked and asked whoever they spoke to about how they could work towards what they cared for. "I found an intriguing curriculum in a distance course, and I knew I had to take it. I knew this was what I wanted to do," they say.
Through their work, Reshma has gained deep insight into what levels of awareness prevail in India regarding varying gender identities.

"I post a lot about my varying experiences — as a biological female, as a queer person — and I've encountered many odd responses, even from official organisations. Many say things like, 'Your mother must be worried for you. She should make you a married girl. Men want you so much.' For me, these things don't matter too much, but for some, statements like these could be the worst thing they ever experience."
"There are many prejudices against conversations around sex as well. I post many things to create awareness about these things, but I started getting messages from many cis-het women who expected sex counselling," they explain. "I try to tell people to seek professional help and rely more on the internet than they do on me. People must do their part of the research, without expecting someone to educate them about every detail."
Reshma has come a long way since they first began to look into the giant spectrum of gender identities. "But that moment — of those clothes finally fitting — was my most triumphant," they say.
"A small difference that we can make is letting go of exclusionary language, of othering people by dwelling on the 'you', and not the 'we'. We also need more neutral terms in the healthcare sector. Most fertility and gynaecological facilities use language centred around women, without realising that it's not just women who, say, give birth or menstruate."
They add, "Don't be afraid to ask — I always ask someone's pronouns before I start a conversation. If you make a mistake, apologise, and move on. Don't make it about you and your guilt."
Reshma also believes that the inclusion of a widened perspective on LGBTQ+ rights is imperative in education. "We need Rainbow Clubs" — elementary school versions of Gender and Sexuality Alliance to encourage safe and supportive ecosystems for LGBTQ+ students and allies — "in our institutions. Statistically, the population of queer people may seem lower, but that's still millions of people that you are excluding."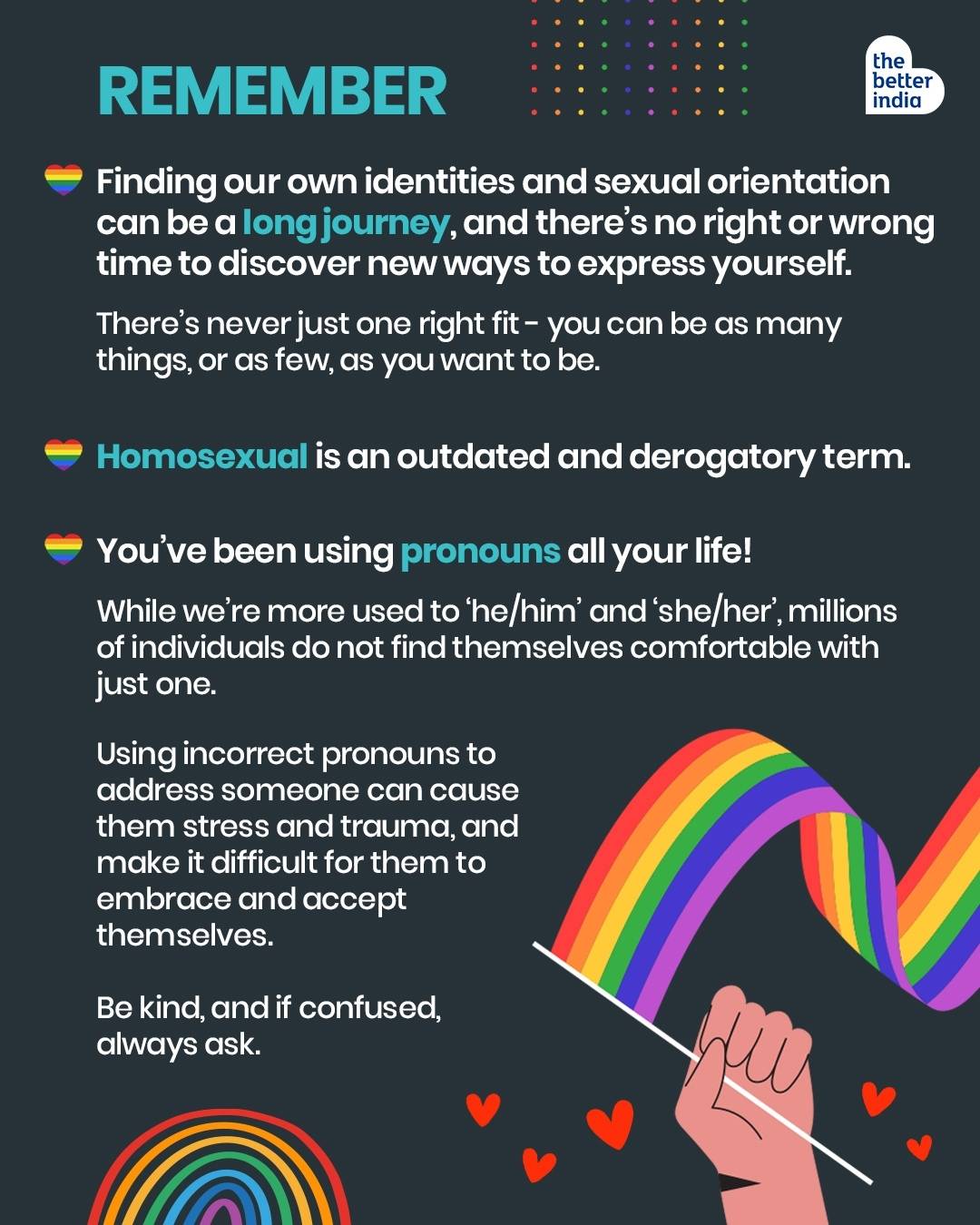 You can follow Reshma on Instagram, Twitter, and LinkedIn, follow their YouTube channel, or read their blog here. 
-Design inputs: Sai Sudharshan, Himani Khatreja
Sources:
Edited by Yoshita Rao