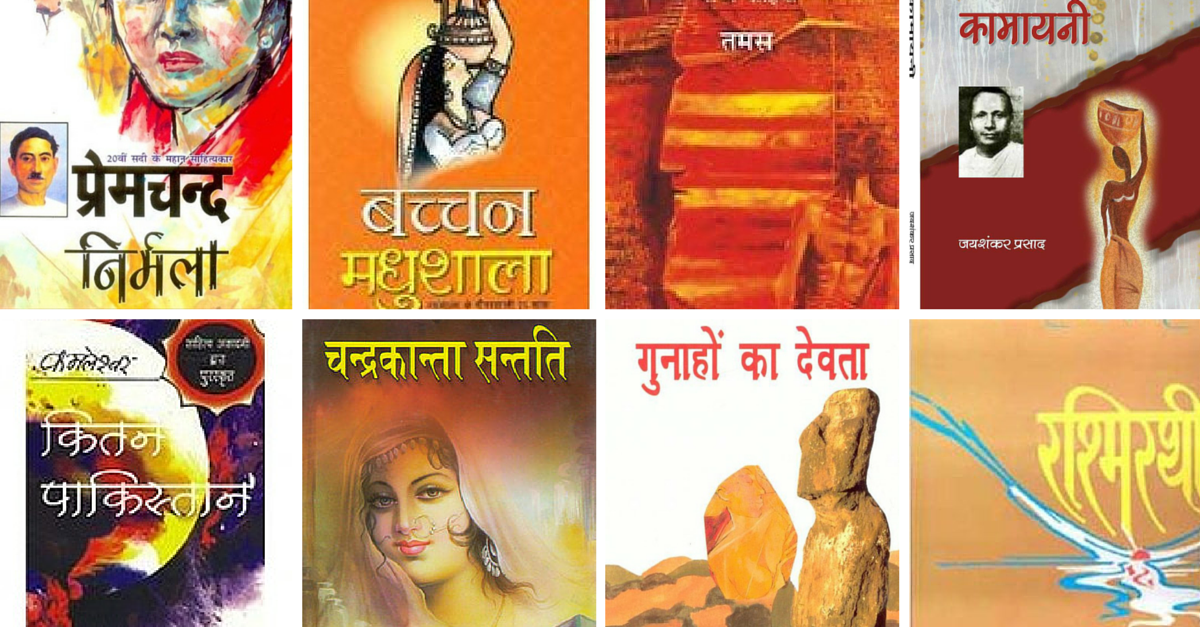 With the huge influx of global literature in English, we can sometimes forget that India has a rich tradition of literary work in Indian languages. Here is a list of 15 of the best and most popular works in Hindi.
With the huge influx of global literature in English, we can sometimes forget that India has a rich tradition of literary work in Indian languages. Here is a list of 15 of the best and most popular works in Hindi.
It is almost a travesty that in our race to become globally aware, we often skip over the significant contributions of our own culture and roots. Here is a list of great (but often overlooked) works in Hindi that deal with myriad themes—from social issues to human spirit to mythology.
Chandrakanta Santati by Babu Devakinandan Khatri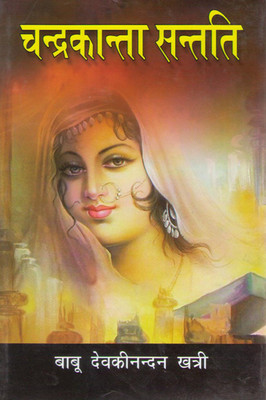 Khatri was one of the earliest novelists in Hindi. His work is mythical, mystical, and fantastical. For all the Harry potter or Tolkien fans out there, his books will leave you gob-smacked by the amount of detail Mr. Khatri put into creating his world. Chandrakanta Santati can be read as a stand-alone book, though it is a part of the larger world that Khatri has created, and is preceded by Chandrakanta, and succeeded by Bhoothnath and its subsequent parts. Come grab the book, and get lost in the tilasm of brigands, princes and courtiers. A plus point is that it portrays some really strong female characters.
Nirmala by Munshi Premchand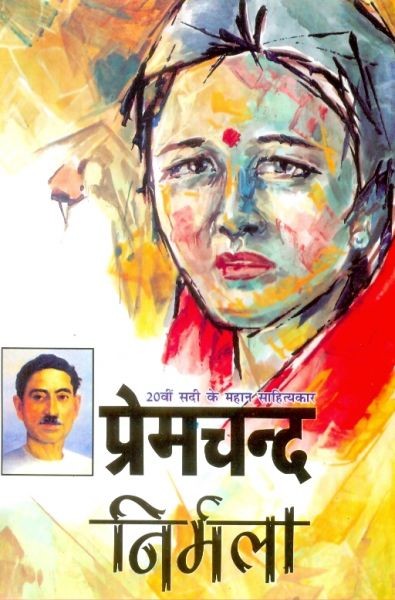 The man needs no introduction. Born as Dhanpat Rai, he used the pen-name of Premchand to write grassroots stories. The best part of his books is the sheer irony with which he portrays the reality of life, through lucid descriptions and language. Most of his works are satirical, and he alone could take over this entire list with his contributions. Nirmala is a story of a child bride and her marriage to a man quite senior from her, who has a son a year younger than her. The delight of Premchand is not in plot summaries, but with the delicacy and nuance with which he treats his characters, and the depicted social situations. Other notable works include Godaan, Karmabhoomi  and Kafan, but if a novel is too much, pick his short stories like Panch Parmeshwar, Gaban, Mansarovar,  and Do Bailon ki Katha. They are equally good.
Kamayani by Jaishankar Prasad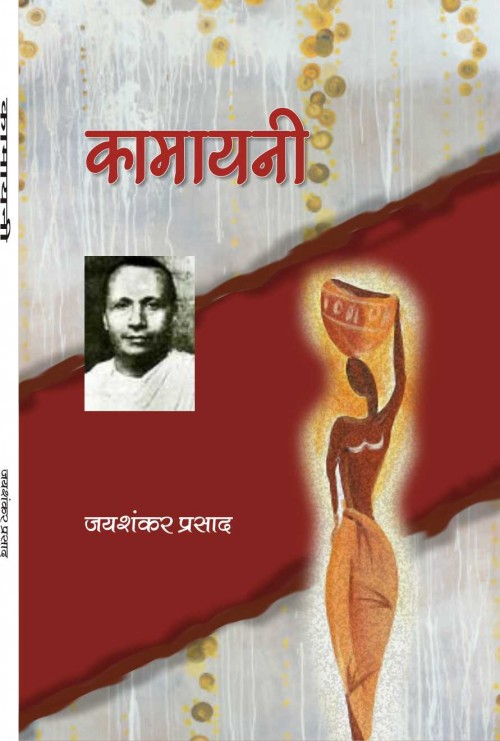 Prasad is one of the most austere writers in Hindi, who very astutely said that his literature is not meant to be discussed in nooks and crannies. He uses complex techniques and philosophies in his works, and was one of the four stambhas (pillars) of Chhayavad (Romanticism) in India. Avoiding Persian words, Prasad relied on the tatsam (derived from Sanskrit) vocabulary of Hindi. He mostly wrote short stories, dramas, and poems. In fact, he is a key figure of Hindi theatre. His most notable work is an epic poem Kamayani, which deals with creationism and the first man on earth, 'Manu' (according to Indian mythology). It is also a philosophical musing on the various emotions that a human can have. The work is very complex, but the sheer beauty of Prasad's words and the vivid descriptions of nature and philosophical musings make it worth all the time and brains that you spend reading it.
Apsara by Suryakant Tripathi (Nirala)
Another pillar of Chhayavad, Nirala is a languid writer. The tragedy of his life mostly echoes in his works. He was against social injustice and exploitation, and included these themes in his works, apart from the nature poetry that he wrote with fervor. Apsara deals with two themes of femininity, tenderness and determination. In light of today's times, the work can be considered feminist, wherein he portrays the struggle of the two extremes imbibed in a female. The novel also explores youth and how they deal with social injustices and the like. Other notable works by Nirala include Tulsidas, Nirupama, Alka, and Saroj Smriti.
Yama by Mahadevi Verma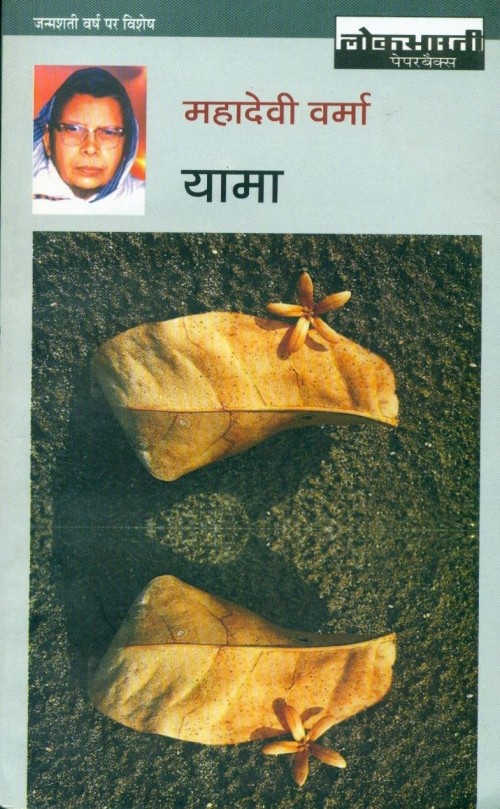 The third pillar of Chhayavad, Verma only ever wrote poems or short stories on her pets. In fact, most of her works include vivid nature and animal imagery. She published over seven collections of her poems. Yama is arguably the best out of them, as she won the Sahitya Akademi award and the Jnanpith award for the collection. Verma has won the Padma Bhushan and the Padma Vibhushana as well, and is often called the 'modern Meera'.
Chidambara by Sumitranandan Pant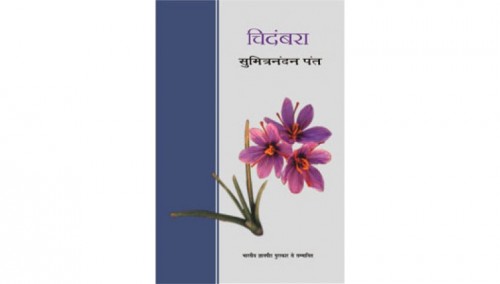 Pant is the fourth pillar of Chhayavad. His Chidambara got him the Sahitya Akademi and the Jnanpith award. He followed the Chhayavad in his first phase of literary writing, but later on adapted themes like Samajwad (Socialism) and Adhyatmavaad (Philosophy and spirituality). He wrote poems, essays, and dramas. Other notable works include Gunjan, Swarna Kiran, etc. Chidambara is the writer's speculation on human essence and consciousness. It is said that Pant was highly influenced by Marx and Freud.
Prithviraj Raso by Chand Bardai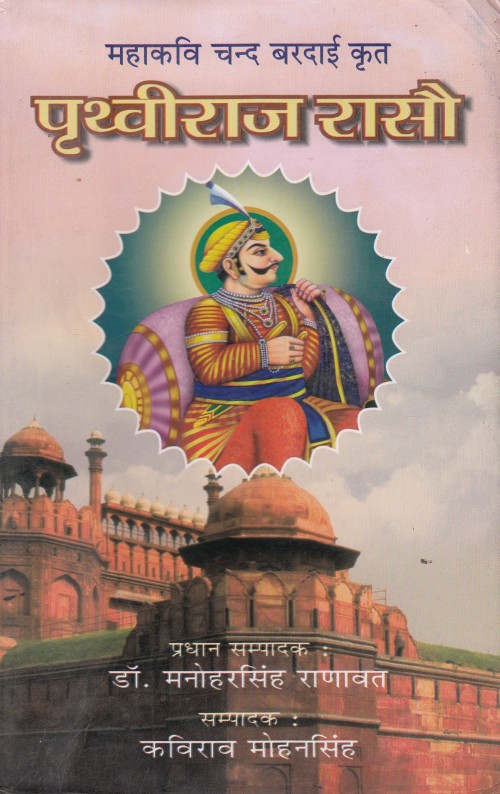 This is undoubtedly the oldest work of the list, allegedly composed in the 12th century AD, though there is consensus amongst scholars that it has been embellished and improved upon over the years. Thus, very little remains of the original poem. It is a great epic that dramatizes the life of the Rajput King Prithviraj Chauhan and his bravado. Chand Bardai is said to be a contemporary, or even the court poet, of Prithviraj Chauhan. Though the historical accuracy of the event is doubtful – because the poem is considered an unreliable source by historians – the poem is a great work and read nonetheless.
Yashodhara by Maitheli Sharan Gupt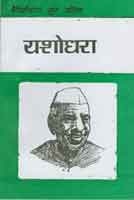 One of the national poets of Hindi, Gupt is said to be a promoter of Khadi Boli. Most of his work is on motivational patriotism, but a few include mythological or historical figures as well. Yashodhara is an epic poem on the wife of Gautama Buddha. It is a lament and extrapolation on Yashodhara's situation after Buddha left her behind with a newborn son to go on his enlightenment quest. Gupt's other works include Saket, a retelling of the Ramayana with Laxman, Kaikeyi, and Urmila as protagonists. It is often considered Gupt's best work, but the poignancy of Yashodhara is unparalleled. Other works like Panchvati, and dramas like Tilottama, also have strong female presence. Gupt's work is thus often associated with women empowerment and upliftment.
Rashmirathi by Ramdhari Singh Dinkar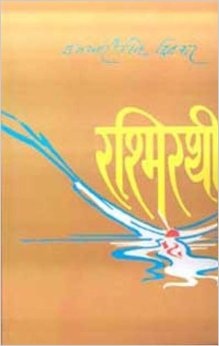 Dinkar is the second national poet of Hindi. He wrote a lot on the Mahabharata. His work is also very emboldening, and includes Veer Rasa to a huge extent. Rashmirathi literally means the one who is riding sun's chariot. The epic poem is thus about Karna, a significant character of the epic Mahabharata, the son of the celestial god Surya and Kunti. Bhishma revealed the secret of his birth in the last few days of the battle of Kurukshetra. The most famous excerpt from this poem is Krishna ki Chetavani (Krishna's Warning). Dinkar's other famous works include Kurukshetra, Parshuram ki Prateeksha, Urvashi (his only one not based on Veer Rasa), etc. He wrote poems, prose, had a hand in developing khadi boli, and was a devout patriot.
Madhushala by Harivansh Rai Bachchan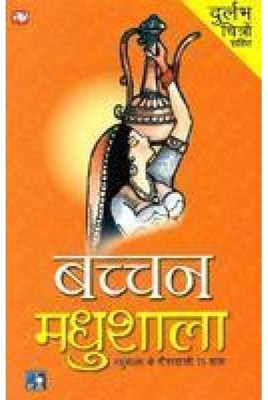 If you do not know Harivansh Rai Bachchan, he is Amitabh Bachchan's father. That is not his claim to fame by any means though, because his contribution to Hindi literature speaks for his eminence and greatness. Madhushala (House for Alcohol) is a book of 135 quatrains about the complexities of life, which the author explores through words like Madira, Pyala etc., all related to a Madhushala. Incidentally, all quatrains end with the word madhushala as well. Academics consider it to be one of the best metaphorical and philosophical works of Chhayavaad. If you can't read it, just go and listen to Amitabh Bachchan reciting it! Other notable poems include Agneepath, Jo beet gai so baat gayi, and Hai Andheri Raat par Diya jalana kab mana hai.
Tamas by Bhisham Sahni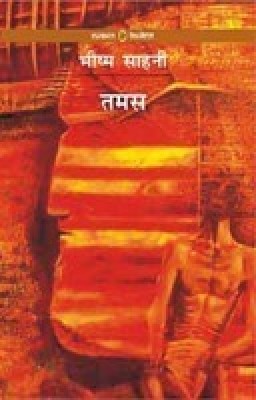 Bhisham Sahni is a well-known actor, playwright, and writer. He wrote Tamas on the backdrop of partition and won the Sahitya Akademi award for the same in 1975. Tamas literally means darkness, and the story revolved around riots in a small town during the tumultuous times. Doordarshan adapted the story to a TV show later.
Kitne Pakistan by Kamleshwar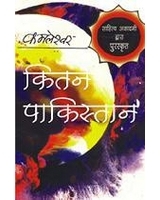 Kamleshwar is a satirical writer who explores the social space through his novels and short stories. He is a pioneer of the Nayi Kahani Daur. This is in fact the most recent work to make it to this list. He won the Sahitya Akademi for the novel in 2000, three years before his demise. Kitne Pakistan uses the allegory of partition and deals with a vast expanse of human history, contemplating ideas like nationalism, socialism, and communalism. He also discusses the futility and fatality of religion and politics for the common man. His another notable works include Rang Birangi and Aandhi.
Jhansi ki Rani by Subhadra Kumari Chauhan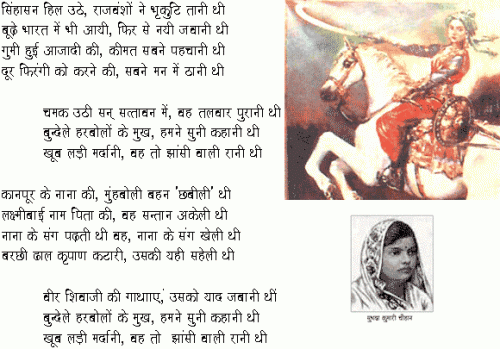 Chauhan used to be a senior to Mahadevi Verma in school, and mentored her in poem composition. Need we say more? Chauhan died early in a car accident and hence has fewer poems to her credit, but each piece in itself is very famous and praised. Jhansi ki Rani is the poem which gave the memorable and iconic lines "Khoob ladi mardaani, woh jhansi wali rani". The poem is inspirational and evokes veer ras. It is not an epic book, but a long poem. Chauhan's other notable poems include Kadamb ka ped and Madhur Yaad Bachpan. Do give them a read—they are equally good, if not better.
Tyagpatra by Jainendra Kumar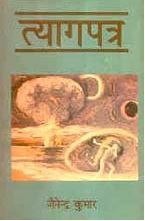 Jainendra Kumar is one of the most feminist Hindi writers, and his works exude open-mindedness and the power that females hold. He won the Sahitya Akademi award and the Sahitya fellowship for his novelette Muktibodh, also a good read. Tyagpatra is about a lawyer and his relationship to his bua (paternal aunt). The book focusses on the aunt through the eyes of the narrator and shows her struggles, and her bold (and at times desperate) decisions that compel the lawyer to sign his resignation. It is truly a great satirical work that gives women agency. Another impressive read by Kumar is Suneeta.
Gunahon ka Devta by Dharamvir Bharati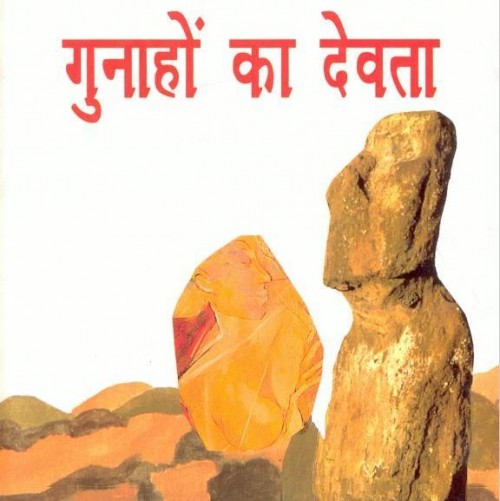 This book has gained a cult following because of its theme, and has elevated Bharati to being the second-most popular Hindi writer after Kabir. The story is tragic and poignant, with Chandar, the lead character, falling in love with his Professor's daughter, Sudha. The best parts of the book are the exploration and expression of the characters' emotions and feelings. The Bharatiya Jnanpith Trust published the 59th edition of the book in 2009.
This list could keep going. Here are a few honorary mentions: Mridula Garg, Mannu Bhandari, Rajesh Yadav, Mohan Rakesh, Yashpal, Nirmal Verma, and last but not the least, Bhagwati Charan Verma.
This list does not mention the more well-known works like Ramcharitmanas by Tulsidas, and Kabir and Rahim ke dohe, as they probably need no introduction. Now go and pick a few of these titles and read more from India's rich literary output.
Read more about how the Sahitya Akademi is encouraging and preserving such outstanding Indian literature, on its website.
Like this story? Or have something to share? Write to us: contact@thebetterindia.com, or connect with us on Facebook and Twitter.
NEW: Click here to get positive news on WhatsApp!
We bring stories straight from the heart of India, to inspire millions and create a wave of impact. Our positive movement is growing bigger everyday, and we would love for you to join it.
Please contribute whatever you can, every little penny helps our team in bringing you more stories that support dreams and spread hope.