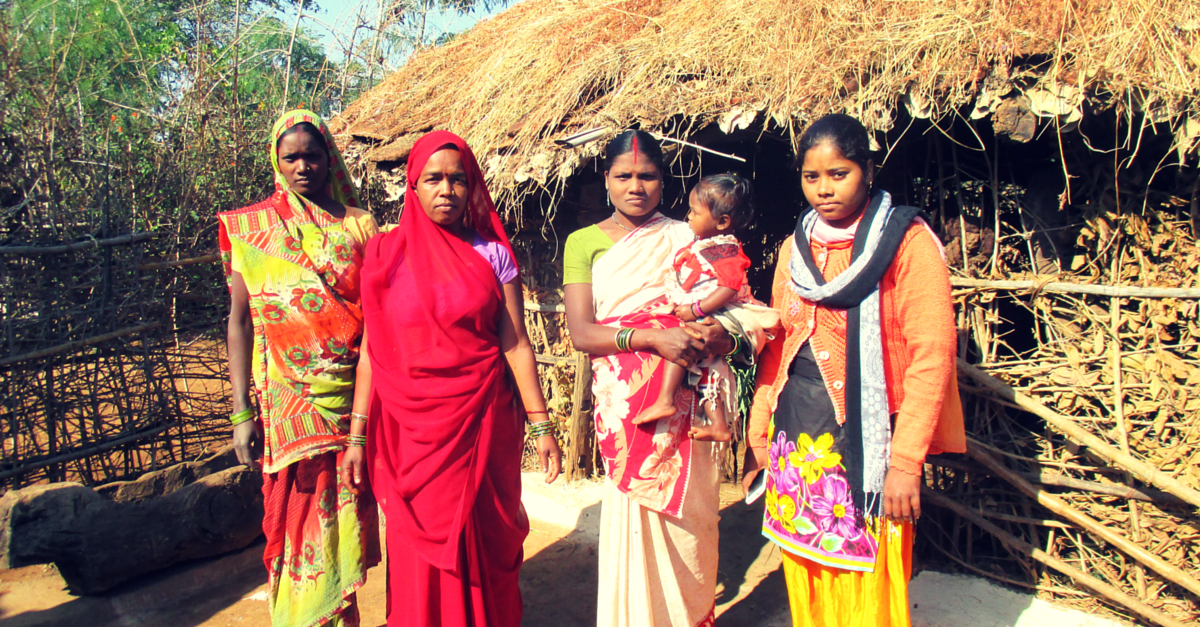 While in many tribal areas women are mostly restricted to their home, these girls are on their way to wipe away the scourge of malnutrition from their community forever. From being vulnerable to becoming changemakers, these women have come a long way.
While in many tribal areas women are mostly restricted to their home, these girls are on their way to wipe away the scourge of malnutrition from their community forever. From being vulnerable to becoming changemakers, these women have come a long way.
In the villages that dot Niwas tehsil in the tribal district of Mandla, Madhya Pradesh, it's rare to spot a woman riding a two-wheeler. Kusumlata Bhavedi of Bhatgaon, however, is an exceptional young Gond tribal woman.
Overcoming the barriers of social convention – that do not permit women to step out of their homes if not for working in the fields – Bhavedi, 25, is busy spreading awareness on issues like health and nutrition, education and rights in order to enable people to fight poverty and hunger.
She is a Gram Mitra, or friend of the village, who zips around on her scooty, reaching out to the community, especially women.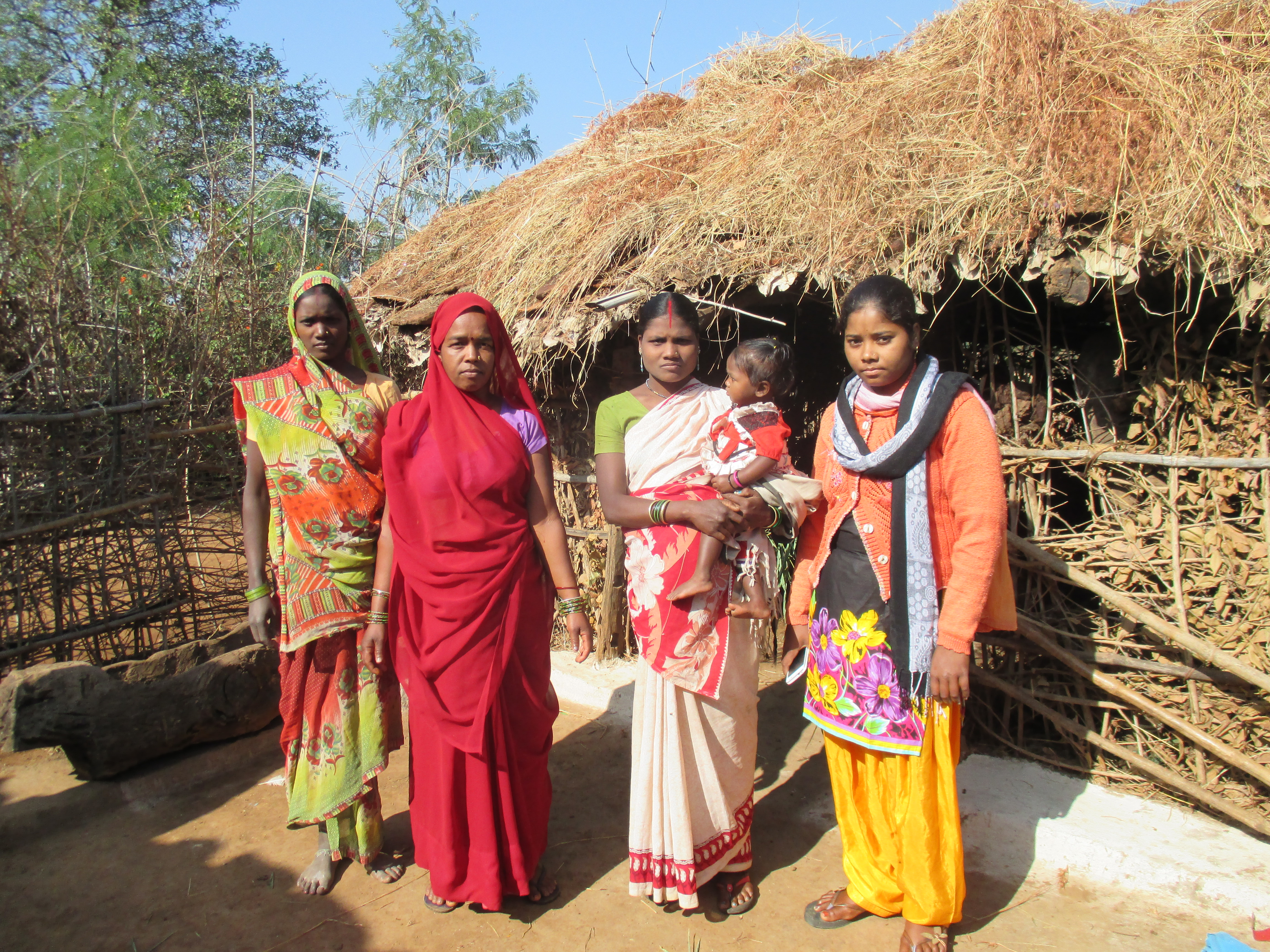 Since 2012, Foundation for Ecological Security (FES), a non government organisation that works on issues of ecological restoration, local governance and livelihoods, has been identifying and training Gram Mitras like Bhavedi, under the Fight Hunger First Initiative (FHFI), a rights-based programme supported by the German development agency, Welthungerhilfe.
These grassroots activists engage with people, the panchayat and government health workers to enhance livelihood opportunities and improve health indicators in a region that is inhabited by poor tribals battling severe malnutrition. As per the Annual Health Survey (2010-11), in Mandla, 56.5 per cent children are underweight, while 47.3 per cent and 29.6 per cent are suffering from stunting and wasting, respectively. Unfortunately, it's the tribal-dominated tehsils like Niwas and Bichiya that majorly contribute to these high numbers.
Today, 60 Gram Mitras – 42 women and 18 men – are furthering the empowerment agenda in as many villages.
According to Md. Arif, FHFI Project Coordinator, FES-Mandla, "The idea behind recruiting Gram Mitras was to create awareness on malnutrition, employment and food security. One of their main activities is to mobilise villagers and improve the usage of village resources, especially natural resources and health infrastructure."
Explaining the process of inducting the Gram Mitras, Arif says, "They are hand-picked by the Gram Sabha. While there is no age limit, members do ensure that it is someone who can read and write, is committed and well respected in the village. To compensate their efforts, a modest monthly stipend of Rs 1,000 is given by the panchayat. To enable them to effectively inform and assist the locals, initially, the FES organised extensive trainings at the Mandla district headquarters. Thereafter, we have been holding monthly meetings at the tehsil level to keep them updated."
Bhavedi, the youngest Gram Mitra in the network, is thrilled to have an opportunity to make a difference, "I believe I am well placed to speak to women, especially adolescent girls, so that they and their families are able to access government's welfare schemes. Education has given me the right foundation and perspective to help others and being a tribal, I can understand the difficulties my people face."
As someone who had to face multiple challenges to complete her education and take up a vocation, Bhavedi, who lost her mother a few years back, feels that in rural societies adolescent girls are the most vulnerable.
Due to lopsided societal norms they have to face multiple disadvantages and this has the most telling effect on their health. She elaborates, "Teenage girls have little control over the important decisions in their life. In a scenario where there are limited resources due to extreme poverty, an inherent bias against the girl child results in her needs being met only as a last resort. Adding to their dismal situation is underage marriage, a common practice here, which does not just restrict their mobility and access to information but also increases their chances of early motherhood. In their malnourished state this is no less than a curse. I am making every effort to provide support to such girls."
Capacity building of adolescent girls is key to ensuring women's empowerment as well as addressing issues of malnutrition – and Bhavedi has played her part well in ensuring that the first step towards making this happen is taken correctly.
"Besides being a ready source of information, Kusumlata is an inspiration for everyone. Other women Gram Mitras, all of who are older to her, look up to her. They find that her education has enabled her to grasp the training better than they could," remarks Mahendra Soren from Bhatgaon.
Even the male Gram Mitras and other village leaders are energised by her enthusiasm. Bhavedi doesn't shy away from helping her male colleagues to start up conversations with women on issues of maternal and child health. "My training allows me to talk to men about nutrition, women's health and access to health services without any inhibition," she says.
Of course, Bhavedi's transition from being a quiet teenager to a confident Gram Mitra wasn't a cakewalk. After her mother passed away her father had wanted her to take on the responsibility of running the household. But her yearning to do something significant with her life triumphed as she managed to convince him to let her become a Gram Mitra – she could earn money, respect and not leave the village.
She says, "Ultimately, my father did recognise my passion to do something worthwhile. My association with FES did not just change my life but allowed me to affect the change I want to see. Tribal women and girls have become more conscious of their health needs – they are mindful of maintaining basic hygiene, are eating balanced meals prepared with locally sourced foods, and making regular visits to the anganwadi for their nutritional supplements."
Saroj Kusare, 31, a resident of Kusmi village in Niwas, too, has been serving her community as a Gram Mitra since 2012. Whereas at the time of her induction she did know about the basic government allocations for the benefit of the rural poor she had no idea whether they were prepared to monitor the availability of their entitlements. For instance, she knew about the facilities an anganwadi should provide to all registered women and children under the Integrated Child Development Services (ICDS), but she wasn't sure what she could do to ensure that they were available on time.
Then again, while she knew about the Mahatma Gandhi National Rural Employment Guarantee Act (MNREGA), she didn't know how it could be implemented properly for the benefit of the unemployed and under-employed in her own village.
Three years on, Kusare is a pro at making things happen. She has built a rapport with the block authorities, and with the panchayat and the anganwadi and ASHA health workers by her side she has brought prosperity to Kusmi.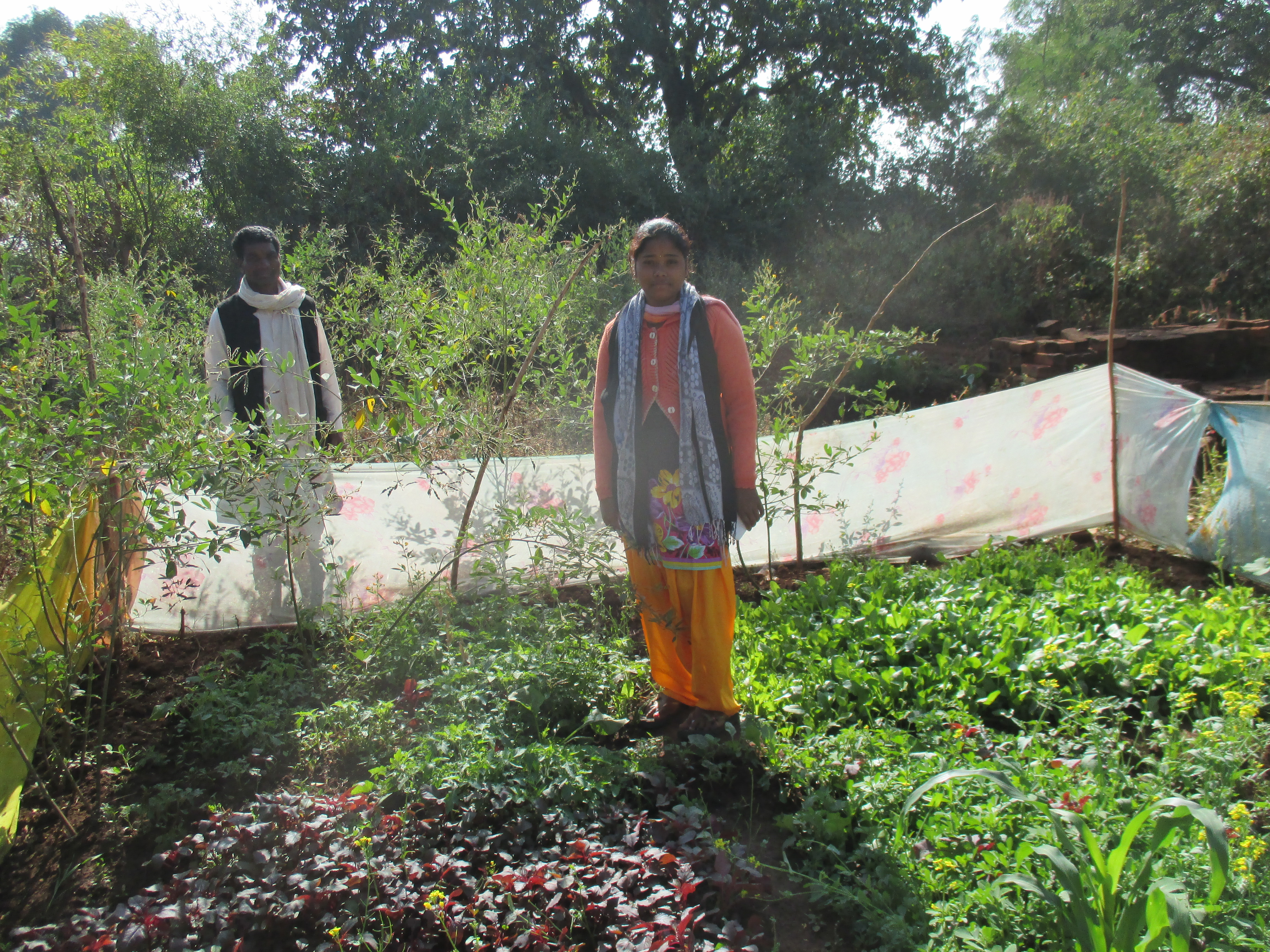 "Not long ago when I had left my abusive husband and came back to my natal village I was disillusioned with life. But my work has given me a renewed sense of purpose," shares the Gram Mitra, who has studied till Class 10. Among Kusare's most notable achievements is the fact that she has been able to make the Village Health and Nutrition Day (VHND) a resounding success. Under the National Rural Health Mission, the VHND has to be observed in every village once a month. Since 2012, she has ensured that all eligible women receive iron tablets and infants are duly vaccinated. In addition, she has made institutional deliveries a norm, so much so that almost all women insist that they be taken to a health facility for child birth.
At the same time, Kusare has been working doggedly to mitigate malnutrition. "I talk to women about creating their own kitchen gardens so that they have a ready supply of vegetables and fruits. There are 15 families who are regularly consuming green leafy vegetables nowadays. This will inspire others to follow suit," she hopes.
Gram Mitras like Bhavide and Kusare are truly living up to their name. They are indeed proving to be the best friend their fellow villagers could ever hope for.
Like this story? Or have something to share? Write to us: contact@thebetterindia.com, or connect with us on Facebook and Twitter (@thebetterindia).
We bring stories straight from the heart of India, to inspire millions and create a wave of impact. Our positive movement is growing bigger everyday, and we would love for you to join it.
Please contribute whatever you can, every little penny helps our team in bringing you more stories that support dreams and spread hope.