Music is her language, her soul, her life, her passion, her source of strength. For her, no music means no life. This is the inspiring story of Benzy Kumar.
Music is her language, her soul, her life, her passion, her source of strength. For her, no music means no life. This is the inspiring story of Benzy Kumar.
Twenty-two year old Benzy Kumar has eight audio CDs to her name, has been featured in the Limca Book of Records, teaches music to kids, has won three National Awards – and all of this does not even begin to sum up her amazing journey and awe inspiring achievements.
Yet, there was a time when Benzy was a cause of concern for everyone. Doctors were not even sure if she would survive. Epileptic convulsions and heavy medicines would render her unconscious. But there was one thing to which she always responded positively when awake – music. When her parents noticed this, they adopted music therapy, which has helped Benzy not just survive but also thrive in this world.
Her passion for music is so strong that even though she cannot converse properly, she can express her feelings through ragas and music.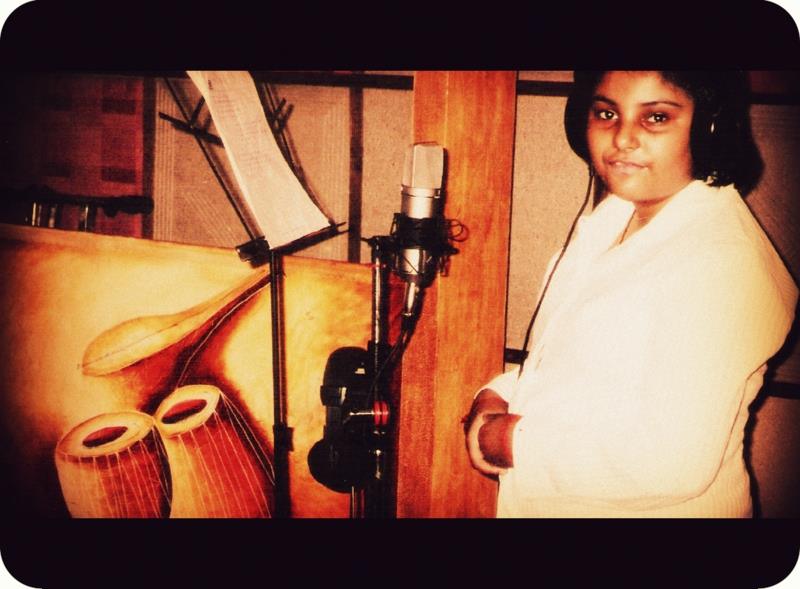 Benzy is living with autism, and in the words of her mother, Kavita Kumar, she is a very special child. Benzy's journey would not have progressed along the lines that it did, had it not been for the will and powerful belief of her parents. On realising that Benzy is different from other kids her age, they began to consult doctors who told them that Benzy would be dependent on them all her life for her daily activities.
While this came as a shock to them, Kavita and her husband accepted the news with strength and courage:
"Both of us focussed on the fact that what has happened cannot be changed. We only wanted to know what can be done further to help our child,"says Kavita
In 1992, there wasn't much awareness about autism. But Kavita was determined to utilize her entire education and knowledge to work with Benzy in the best way possible. And it was during that time, when her daughter was just a toddler, that she observed Benzy's reactions to her favourite musical toy. She noticed how her daughter's eyes followed the toy, a reaction that she did not show to any other object or activity.
This was the one positive observation that Kavita decided to build on. She ensured that music became a part of Benzy's daily activities. Up until the age of four, Kavita played the role of music teacher to Benzy. After that, she realised the need for a third person who could come in an involve Benzy more sincerely in musical activities. All of this was never done with the aim of making her a professional, but only with the desire of seeing her happy because music made Benzy incredibly joyous.
"When we awaken Benzy with ragas in the morning, she is cool and calm the entire day. And if the same happens without music, she is a completely different person…irritated with everyone around her and also with her own self," says Kavita
From here began the search for a teacher who could help inculcate a musical routine in Benzy's life. This was a long struggle as no one was ready to believe that the child had the skills and a calling for music. Finally, after seven people said there was no chance, Benzy's parents found her a teacher. The late Mr. M. M. Rafi trusted her potential and came in every day just to sing in front of Benzy. "Benzy and I will always be grateful to him. He taught her the basic ragas and helped her excel in the grammar of music. It is because of those classes that today Benzy can instantly play any song on the keyboard right after listening to it," says Kavita.
They then began to share her work with prominent people working in the field. It was Shubha Mudgal who sent in the first response saying that she found potential in Benzy's voice, and encouraged her to continue.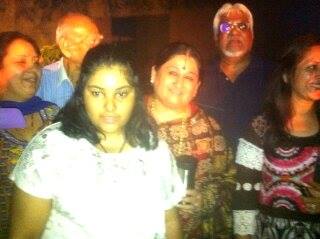 A big fan of Bollywood, Benzy's joy knew no bounds when she met Hritik Roshan, who was there to bless her music CD named Koshish. "Whenever we went to watch any movie with Benzy, she never sat for more the 15 minutes, and we had to leave the theatre. It was during the movie Kaho na Pyaar Hai, starring Hritik Roshan, when she saw the entire show in pin drop silence. We were shocked with this miracle. Seeing her reaction, I wondered how she would feel on meeting him. This was when I wrote to him and sent him her CD, and he agreed to meet her. You won't believe how happy Benzy was after that day," narrates Kavita, laughing.
It was with this CD that Benzy won the national award and got her name in the Limca Book of Records. Also, just last year she received the Best Creative Adult of India award from Mr. Pranab Mukherjee. Her song is featured in the international audio CD titled 'Songs of the Disabled, Underground Vol. 3'. She is the only artist from India who was selected for this album. Along with this, All India Radio has graded her as a permanent artist and her songs are broadcast on a regular basis.
However, the path to this success was not easy. After losing her father in 2010, Benzy quit music completely for two years. Here again, Kavita decided to do her best to establish Benzy back in the field, and with her dedication, she was able to bring music into Benzy's life once again. Benzy's latest collection, Ragas, is based on the very same ragas with the help of which she was able to heal herself. Singing the ragas helped her feeble voice become powerful and melodious. "This shows the healing power of Indian classical music," says Kavita.
Benzy's current teacher is Pt. Ramji Mishra. Her favourite singers are Lata Mangeshkar and Asha Bhosle, and some of Benzy's favourite songs include Itti hi hasi, Aa bhi ja, and Rahe na rahe hum.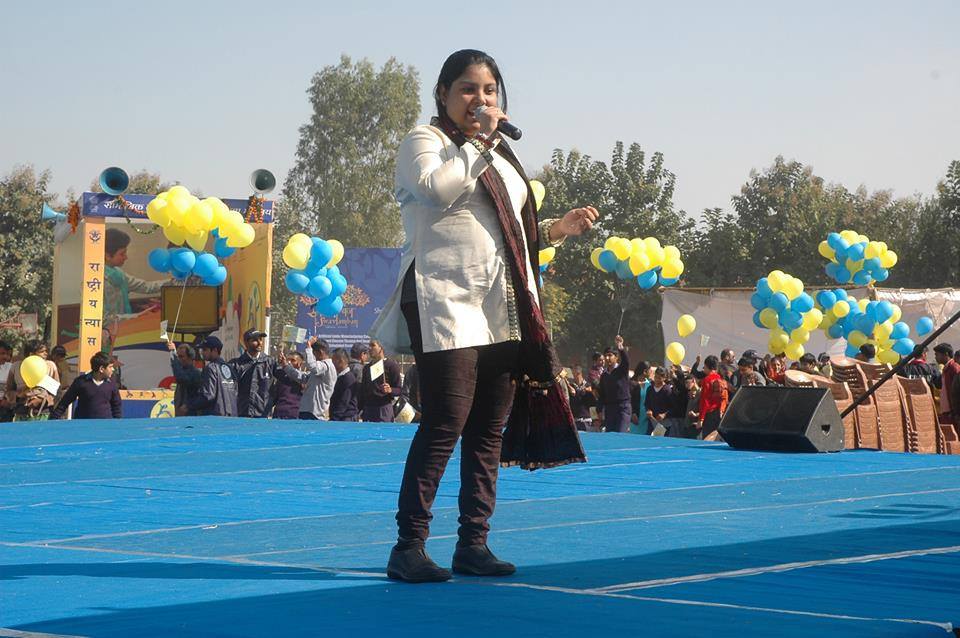 All these achievements did not mark the end of this story. Inspired by Benzy, Kavita decided to start her own project, called the Dhoon foundation, where children belonging to underprivileged backgrounds and living with autism are trained in music and dance free of cost. The main aim of the foundation is to establish these children as artistes so that they do not have to depend on others.
"My message to parents who have children living with autism is that they should not consider autism to be a disease which needs to be cured. They should understand it, and give their children the best quality of life. Treat them as the most beautiful and special children. Teach them with love, and accept them. Keep the children happy. We have raised Benzy as a princess all her life. When a child is happy, he/she will succeed. Just try and find the one thing that makes your child happy, and help them grow in it," concludes Kavita.
To know more about Benzy and to follow her work, you can visit her website www.benzymusic.com.
Like this story? Or have something to share? Write to us:contact@thebetterindia.com, or connect with us on Facebook and Twitter (@thebetterindia).