Experts Chavi Vohra and Veeha Vohra outline why India needs gender parity as much as we need sustainable development.
Despite comprising nearly half of the global population, women are falling behind most growth indicators. India has ranked 135 out of 146 on the global gender gap index. The Global Gender Report 2022 notes that it will now take 132 years for India to reach gender parity, with the gap reducing only by four years since 2021.
To accelerate sustainable development, we must have gender parity and equality as an integral framework. A gender-responsive lens will ensure that every child born in 2030 has the same opportunities for success.
Beyond running a gender-responsive programme or collecting gender-segregated data or ending violence against them, this lens helps address what roles, opportunities, resources, power dynamics and activities are assigned between boys and girls.
This approach will enable us to get to the root of the issues of gender biases, which are crippling the world today. Therefore, to localise sustainable development goals (SDG)s, the development will have to be seen from the household level to the global level.
Here, one has to emphasise that within the scope of gender, special attention has to be given to being inclusive. An example of this would be a girl with a disability belonging to a minority group family from a poor household who will have fewer opportunities and limited access to health facilities compared to an able girl child from a privileged background.
Hence, every programme must be designed and implemented, keeping gender-responsive lenses intact. Without doing so, the vision of SDGs will be impaired.
Reducing the burden of care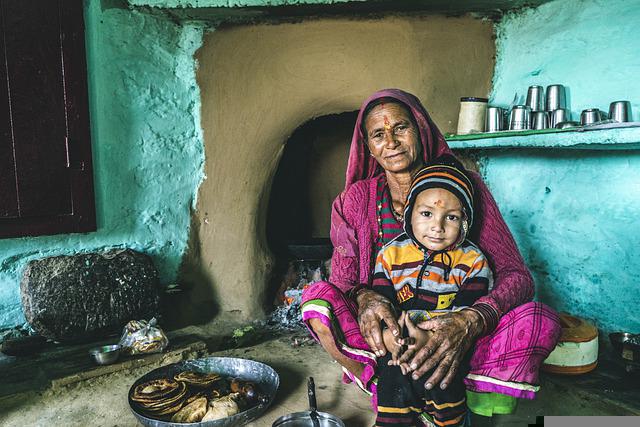 COVID has exposed and amplified the pre-existing inequalities of the world within its political, social, cultural and economic spheres.
The year 2020-21 has pushed back most of the progress indicators for women and girls, especially those belonging to the most marginalized communities. As it is, women face a disproportionate burden of care. "Before the pandemic, it was estimated women were doing about three-quarters of the 16 billion hours of unpaid work that are done each day around the world. In other words, before coronavirus, for every one hour of unpaid work done by men, three hours were done by women. Now that figure is higher," reported an article on BBC News. To this, Anita Bhatia, UN Women Deputy Executive Director, says, "If it was more than three times as much as men before the pandemic, I assure you that number has at least doubled."
The post-COVID vulnerability studies across the globe show that the impact of COVID and lockdown has led to more violence against women within the so-called safe quarters of their homes.
UNICEF reported, "In India, closure of 1.5 million schools due to the pandemic and lockdowns in 2020 has impacted 247 million children enrolled in elementary and secondary schools. In addition, there are over six million girls and boys who were already out of school even before the COVID-19 crisis began."
These statistics show how staying out of school has made all children more vulnerable to not returning as they are constrained to child labour or marriage. However, it was observed that families with access to smartphones preferred their male children for the remote education programme. Sadly, the boys were given preference over girls in these families for necessities and basic needs, like nutrition, health, wellness and more.
Several organisations across India are working hard to counter this impact. Mobile Creches is a 53-year-old organisation working on the rights of vulnerable children and women. They provide quality early childhood care facilities for most marginalised children of working mothers. The women and siblings, who are often young girls themselves, have an option to leave their children or younger siblings in nurturing care and a safe environment and go to work or to their school peacefully. To read more about them, click here.
End violence against women and girls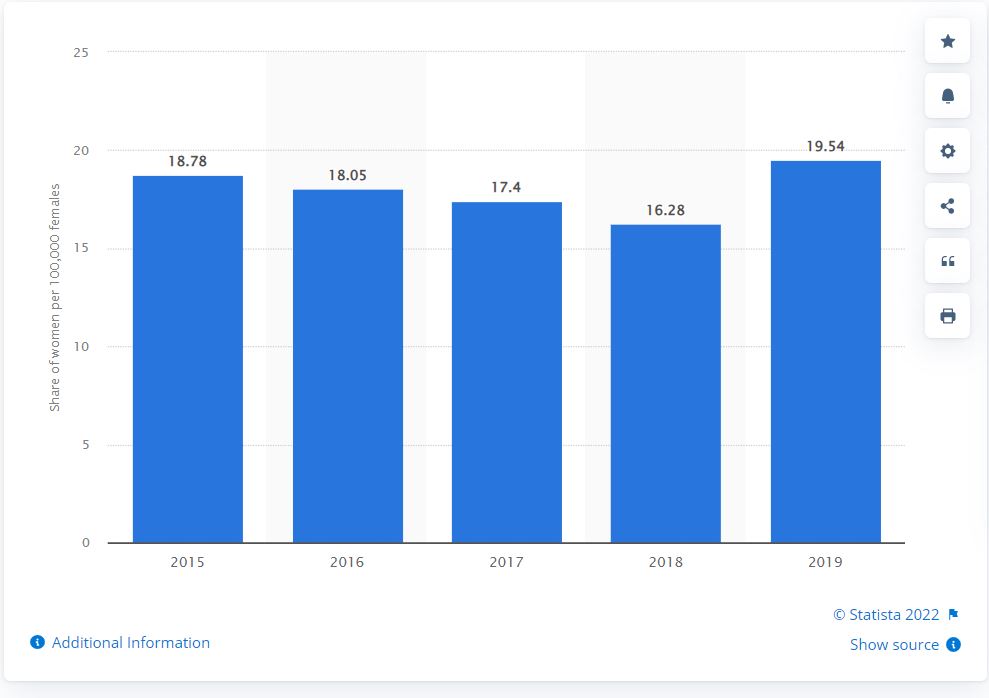 In India, as per the latest National Family Health Survey (NFHS) 2015-16, 29.5% of women have experienced physical violence since age 15, and 21.2% have experienced physical violence in the 12 months preceding the survey. Moreover, as per the latest National Crime Records Bureau (NCRB) report by The WIRE, an average of 87 rape cases were registered daily in India in 2019.
Cases registered under crime against women rose by 7% relative to 2018.
Data from the National Commission of Women (NCW) shows that women in India filed more domestic violence complaints during the lockdown than what was recorded in a similar period in the last 10 years. This evidence was corroborated by The Hindu, a leading Indian daily. The early evidence suggested that domestic violence complaints had increased by 131% in May 2020, in districts with the strictest lockdown rules (Ravindran and Shah, 2020).
Moreover, the above figures exclude or have limited data of women and girls with disability, ethnic minorities, migrant workers, rag pickers, domestic workers, women from the unorganised sector, tribal women, etc.
Additionally, it is seen that due to this shadow pandemic, many countries are incorporating prevention against violence for women/girls in their pandemic response plans and strategies. Hence the need to stress gender-equal SDG implementation is more critical than ever.
In this regard, Breakthrough India is one of the leading civil society organisations working on ending violence against women through behaviour change. They have media-based programmes, especially for young adults, to sensitise and mould their impressionable minds towards ceasing gender-based violence.
Ensuring universal health for women
In India, women's health has been one of the most challenging issues to tackle. Indian women face numerous health and life conditions which further worsen due to various socio-economic disparities from very early in their lives. Some of them are malnutrition, anaemia, depression, maternal death, infanticide, etc.
In the Global Gender Gap Index 2022, India is the worst performer in the world in the 'health and survival' sub-index, where it is ranked 146. To expand, one can give an example of a tribal woman living in abject poverty in the interiors of Telangana state of India who has close to minimum or no access to adequate nutrition, education, sanitation and clean water, and medical facilities, which are leading to severe health issues and mortality.
One such organisation working towards necessary access to healthcare is the Indigenous Development Organisation. In one situation, they identified and admitted a pregnant woman with 2 grams/dL of haemoglobin facing severe anaemia. Indigenous Development Organisation counselled her to join the hospital for blood transfusion and admitted her to Kothagudem Government Hospital.
Empowering women in the localisation of SDGs
In most under-developed countries, more women work in informal structures as domestic workers, street vendors, rag pickers, etc., than their male counterparts. This creates a further gender wage divide.
The Global Gender Gap Index ranked India 143 in 'economic participation'.
Globally, on an average, women in informal employment earn 47% of what men earn per month, and in formal employment, women earn 79% of what men earn.
This gap needs to be reduced with extreme urgency. Many changemakers across the country are already leaving a mark in the area with their extraordinary work.
Take, for instance, Laxmi Wagmare, who, in the heart of Maharashtra, has been a rock of Gibraltar for more than 1,700 women. She and many like her in her village are fighting for the rights of women and girls so that they are educated, do not succumb to child marriage and are financially literate. In short, they are empowered, live their lives with dignity, and stand shoulder to shoulder with their male counterparts.
Through calculated advancements, we can develop better access to healthcare, diverse opportunity creation, quality education and reliable safety nets for women and girls. As the sex ratio in India stands to be 1020 women to 1000 men, impressionable implementation in the post-COVID world can expedite recovery and fast-track SDGs.
Written by Chavi Vohra & Veeha Vohra; Edited by Yoshita Rao
Bibliography:
Lungumbu, S. and Butterly, A, 2022. Coronavirus and gender: More chores for women set back gains in equality; BBC News; UN Women 2022.
Facts and figures: Ending violence against women.
Manandhar, M, Hawkes, S, Buse, K, Nosrati, E and Magar, V, 2022. Gender, health and the 2030 agenda for sustainable development. National Center for Biotechnology Information, U.S. National Library of Medicine.
Nobre, F, Ussai, S, Lauria, B and Giuseppe Gulotta, F, 2022. Gender-in-all-Policies: a comprehensive approach to evaluate The Sustainable Development Goals (SDG) synergies across gender inequalities, healthcare and climate change. Ngocsw.org.
Catalyst. 2022. Women in the Workforce: Global (Quick Take).
COVID-19: Schools for more than 168 million children globally have been completely closed for almost a full year, says UNICEF, 10 March 2021.
Mohanty, Bijeta, and Kumar Das. "The growing concern around violence against women in India – Where do we stand? – IGC." International Growth Centre, 25 November 2020.
Creches – the Pillars of Support for Construction Workers Mobile Creches, 3 July 2018.
Crotti, Robert, et al. "Global Gender Gap Report 2021." weforum.org, 2 March 2021.
"Women in the Workforce: Global (Quick Take)." Catalyst, 15 Dec. 2021.