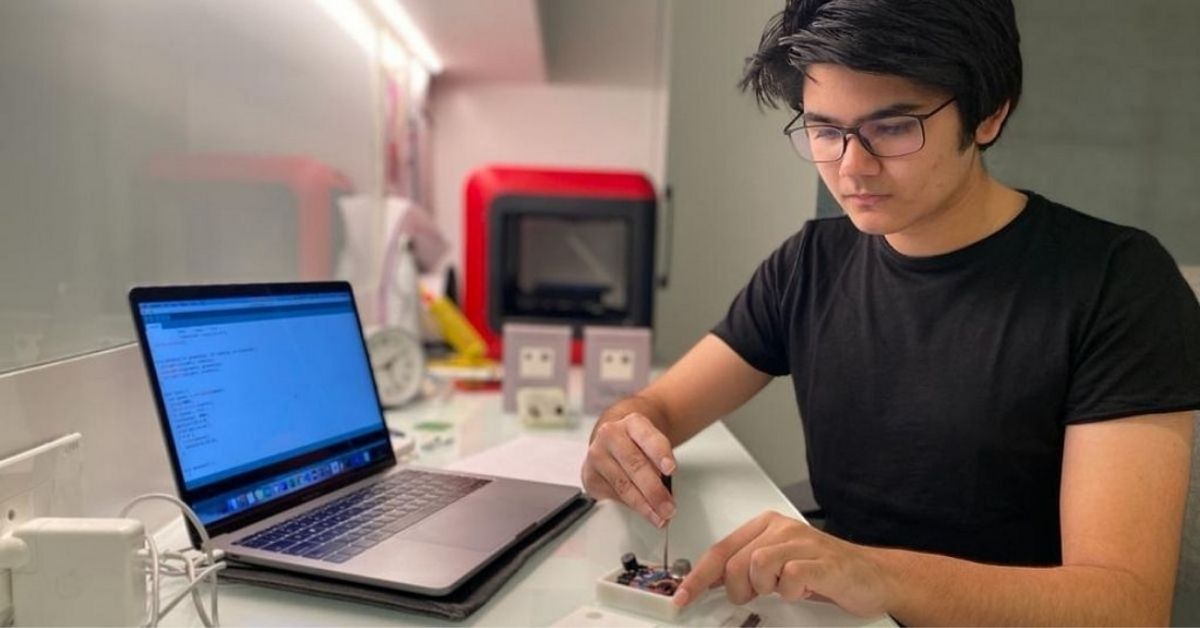 Student Shiv Kampani from Mumbai has innovated a robotic brush to clean out human waste from drains, pipes and sewers in a bid to bring manual scavenging to an end.
Shiv Kampani, a 17-year-old from Mumbai, has become an inspiration to several budding innovators, with his effort to find a solution to manual scavenging.
The practice, though banned by law, still exists in many parts of the country, and requires the manual cleaning, disposing, or handling of human waste from sewers, without any protective equipment. This poses serious health risks and concerns to the workers.
To help end this demeaning practice, young Shiv has built a robot that can clean human waste from drains, pipes and sewers.
Named 'The Pipe Cleaner', this robotic cleaning brush can work with hardly any human intervention. It can be built using easily accessible and inexpensive materials, hence making it cost-effective, Shiv says.
His innovation has now been shared with Mumbai's sewage management department and has already been tested in sewerage pipes, he adds.
Other than this, the budding teenpreneur has also innovated a device that could reduce the response time during fire accidents. The device, named 'Sensafe', is a low-cost IoT device that detects gas leaks and alerts the users and the fire force via SMS and calls.
Watch how this 17-year-old is doing wonders to eradicate this inhumane practice here: