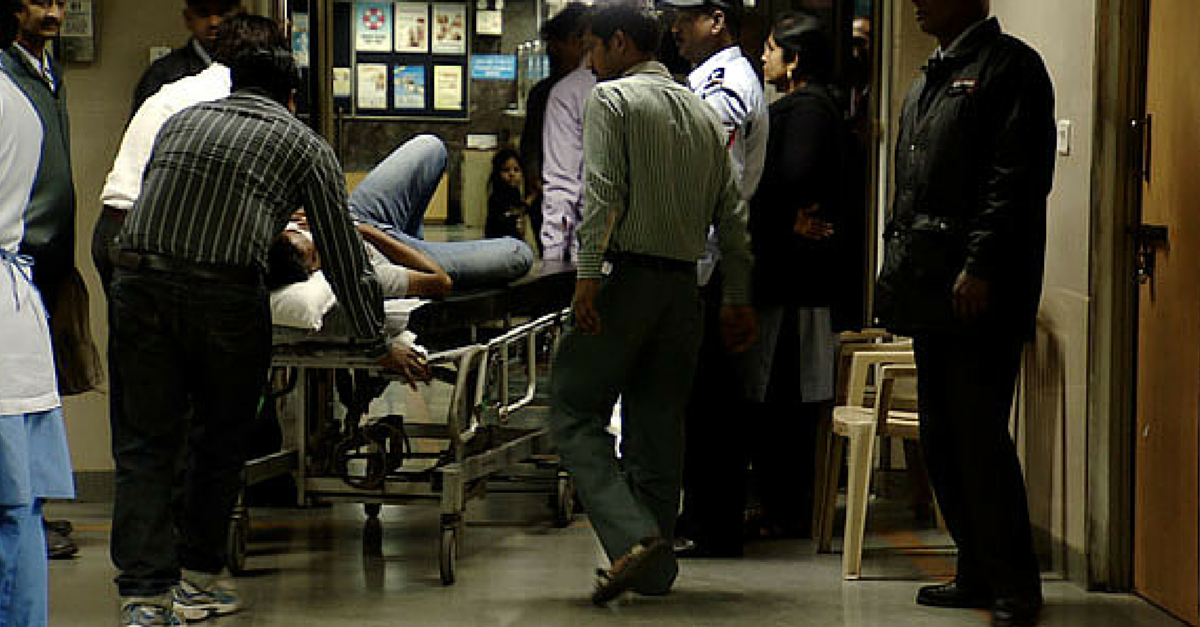 The Government, on instructions from the Supreme Court, has printed out guidelines for the protection of good samaritans in road accidents in the Gazette of India.
Afraid of helping an accident victim because you may get harassed or involved in a police case? Don't be. The Supreme Court has now introduced guidelines to protect and even reward good samaritans who save the lives of accident victims.​
A 17-year old crossing the road is hit by a jeep coming at him at enormous speed. For the next 45 minutes he bleeds slowly to death even as 300-400 people pass him by, craning to look at his body but refusing to stop and help. This is not as uncommon a scenario as we would like to think. About 50% of deaths related to accidents happen only because the victim did not get medical attention in time. We are all to blame for what happens. And yet, very often, our so-called callousness is merely the result of our fear to get involved in a situation which may lead to harassment by the hospital or police authorities.
People are not callous at heart. They want to help but are afraid to. Recognizing this, the Supreme Court has introduced guidelines to protect and reward good samaritans who save the lives of accident victims.
In an edition of the Gazette of India published on 12th May, 2015, the Supreme Court of India has laid down 15 guidelines for the conduct of and around good samaritans — on what is expected of them and what is expected from hospitals, police and other law enforcement agencies who interact with good samaritans.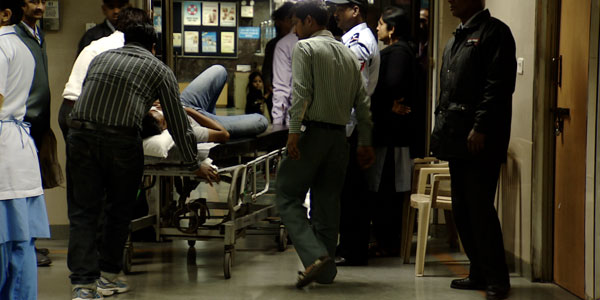 The guidelines are as follows:
1.
(1)A bystander or good samaritan including an eyewitness of a road accident may take an injured person to the nearest hospital, and the bystander or good samaritan should be allowed to leave immediately except after furnishing address by the eyewitness only and no question shall be asked to such bystander or good samaritan.
(2)The bystander or the  good samaritan shall be suitably rewarded or compensated to encourage other citizens to encourage other citizens to help the road accident victims by the authorities in the manner as specified by the state governments.
(3)The bystander or good samaritan shall not be liable for any civil or criminal liability.
(4)The bystander or good samaritan , who makes a phone call to inform the police or emergency services for the person lying injured on the road, shall not be compelled to reveal his name and personal details on the phone or in person.
(5)The disclosure of personal information, such as name and contact details of the good samaritan shall be made voluntary and optional including the Medico Legal Case (MLC) Form provided by Hospitals.
(6)The disciplinary or departmental action shall be initiated by the government concerned against public officials who coerce or intimidate The bystander or good samaritan  for revealing his name or personal details.
(7)In case a bystander or good samaritan, who has voluntarily stated that he is a also an eyewitness to the accident and is required to be examined for the purpose of investigations by the police or during the trial, such bystander or good samaritan shall be examined on a single occasion and the State government shall develop operating procedures to ensure that bystander or good samaritan is not harassed or intimidated.
(8)The methods of examination may either be by the way of commission under section 284 of the code of Criminal Procedure 1973 or formally an affidavit as per section 296 of the said Code and standard Operating procedures shall be developed within a period of 30 days from the date when this notification is issued.
(9)Video conferencing may be used extensively during examination of a bystander or good samaritan including the persons referred to in guideline (1) above , who are eye witness in order to prevent harassment or inconvenience to   a bystander or good samaritan.
(10)The Ministry of Health and  Family Welfare shall issue guidelines stating that all registered public and private hospitals are not to detain a bystander or good samaritan or demand payment or registration and admission costs, unless the good samaritan is  a family member or relative of the injured person and the injured is to be treated immediately in pursuance of the order of the Honorable Supreme Court in Pt.Parmanand Katara vs Union of India &Ors [1989] 4 SCC 286.
(11)Lack of response by a doctor in emergency situation pertaining to road accidents, where he is expected to provide care shall constitute "Professional Misconduct", under Chapter 7 of the Indian Medical Council    ( Professional Conduct, Etiquettes and Ethics) Regulation, 2002 and disciplinary action shall be taken against such doctor under Chapter 8 of the said Regulations
(12)All Hospitals shall publish a charter in Hindi , English and the vernacular language of the state or Union territory at their entrance to the effect that they shall not detain bystander or good Samaritan or ask depositing money from them for the treatment of the victim.
(13)In case a bystander or good samaritan so desires, the hospital shall provide an acknowledgment to such a good samaritan , confirming that an injured person was brought to the hospital and the time and place of such occurrence and the acknowledgement may be prepared in a standard format by the State Government and disseminated to all hospitals in the State for incentivizing the bystander or good Samaritan as deemed fit by the   State government
(14)All public and private hospitals shall implement these guidelines immediately and in case of noncompliance or violation of these guidelines appropriate action shall be taken by the concerned authorities.
(15)A letter containing these guidelines shall be issued by the Central Government and the State Government to all Hospitals and Institutes under their respective jurisdiction, enclosing a Gazette copy of this notification and ensure compliance and the Ministry of Health and Family Welfare and Ministry of Road Transport and Highways shall publish advertisements in all national and one regional newspaper including electronic media  informing the general public of these guidelines.
2.
The Above guidelines in relation to the protection of bystander or good samaritan are without prejudice to the liability of the driver of a motor vehicle in the road accident as specified under section 134 of the Motor Vehicles act 1988 (59 of 1988).
You can read the entire directive of the Supreme Court and print it out from here. You could then carry it with you on the road and show it to the authorities if harassed.
Getting the Supreme Court to reach this decision and publish the guidelines took a lot of hard work, patience and time. The Campaign for the Good Samaritan law began in October 2012 when SaveLife Foundation, Delhi, under the leadership of Piyush Tewari petitioned the Supreme Court to ask for protection for good samaritans who save lives or help injured accident victims.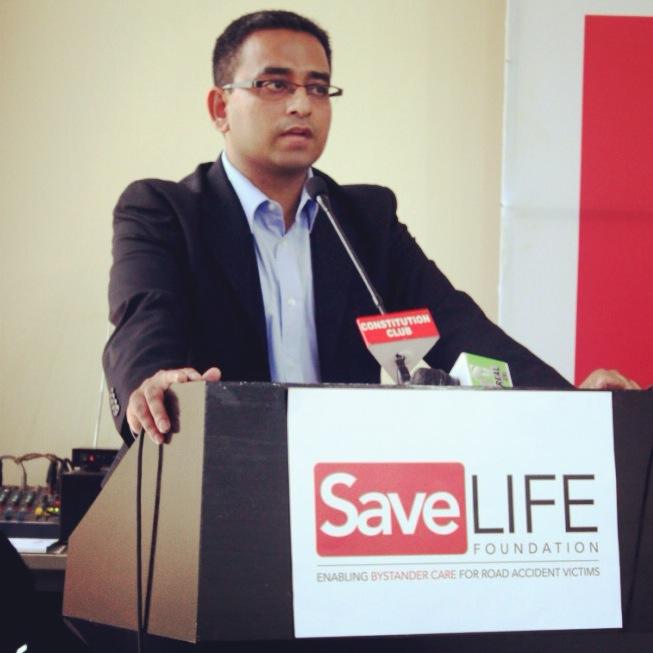 This began for Piyush Tewari with the tragic death of a cousin in a road accident. Piyush set up the SaveLife Foundation which works in almost all areas of Road Safety.
Beside pushing for the Good Samaritan law, his NGO has also managed to secure a ban on trucks for carrying protruding rods. This itself is expected  to save 9000 lives annually, according to the Foundation.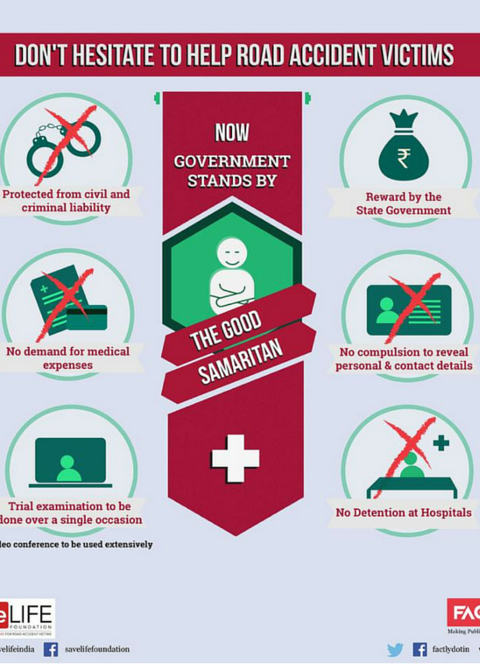 ---
---
A new petition for a Good Samaritan Law is underway. To sign the petition , go to change.org. Meanwhile, you can carry the published guidelines with you on the road, along with your own vehicle papers. In case somebody harasses you for helping an accident victim, please mail Piyush Tewari at piyush@savelifefoundation.org or send a whatsapp message to 0 9540 824 494 with the details of the case.
Connect with the SaveLife Foundation on their Facebook page or visit their website for more details.​​
Like this story? Or have something to share? Write to us:contact@thebetterindia.com, or connect with us on Facebook and Twitter (@thebetterindia).
Tell Us More
We bring stories straight from the heart of India, to inspire millions and create a wave of impact. Our positive movement is growing bigger everyday, and we would love for you to join it.
Please contribute whatever you can, every little penny helps our team in bringing you more stories that support dreams and spread hope.