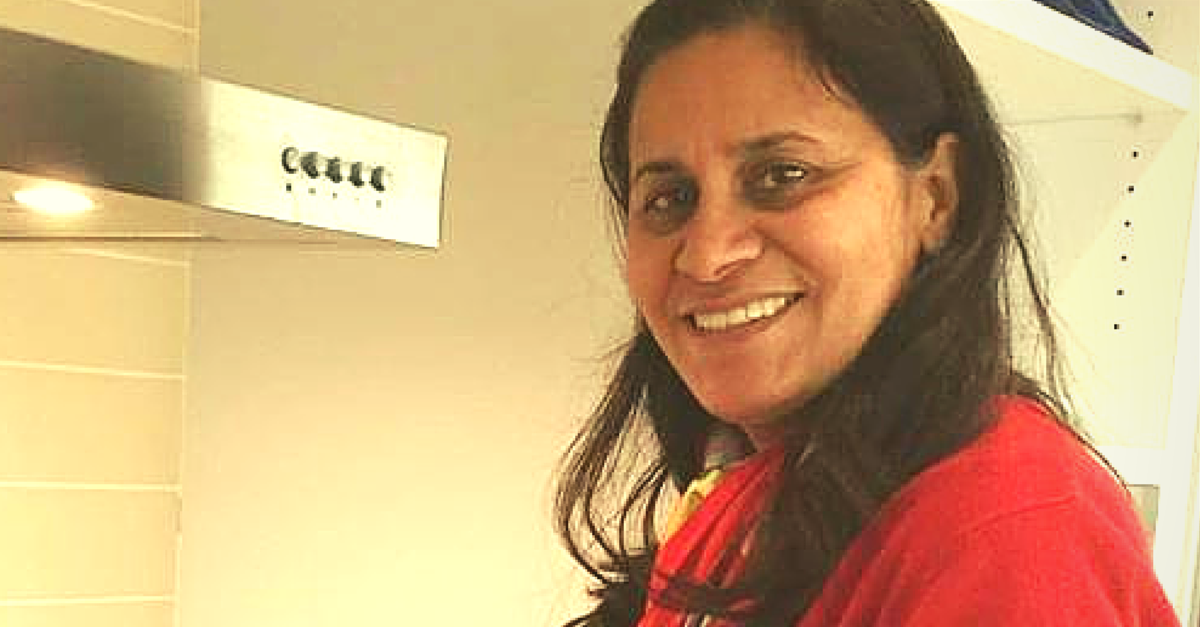 Want to contribute to a good cause but don't know how? Nandita Bajaj racked her brains and came up with this brilliant idea! Here's what she did.
---
In the MY STORY section, we present some of the most compelling and pertinent stories and experiences shared with us by our readers. Do you have something to share? Write to us: contact@thebetterindia.com with "MY STORY" in the subject line.
---
Want to contribute to a good cause but don't know how? Nandita Bajaj racked her brains and came up with this brilliant idea!
Arushi is a Bhopal-based not-for-profit organization working with and for people with disabilities and issues related to them. Arushi's ambassador in Sydney, Shailja Chandra, sent them this mail by her friend Nandita Bajaj who has raised money for Arushi in an amazingly unique way!
Read the mail to see how she did this. Arushi and The Better India salute this spirit!
Hello Arushis!
Your friend Shailja is one of my close friends and also my neighbour! Shailja often talks about you all, has shown me your photos, and through her it feels like I know you too.
Through Shailja's stories about what you do I was inspired, motivated and truly amazed at the accomplishments of Arushi and every one involved. I was moved to contribute and help in whatever small way I could.
I thought of raising funds for Arushi by selling my home cooked simple food at my place of work to my angrez colleagues, and giving them a taste of authentic home made Indian cuisine. I wasn't sure how I would manage it, but I was very motivated and wanted to give it a try! I set my target to raise $1000 for Arushi, hoping this money would assist you in some way.
I took permission from my General Manager who was very supportive, and discussed the idea with some colleagues who also encouraged me. Thus began my $5 curry/rice lunch on Wednesdays. I organized myself to make about 7-8 kilos of vegetarian curry on Tuesday night, carry it on the train in a big pot the next morning. I also took my rice cooker and a kadhai to make rice in our office kitchen.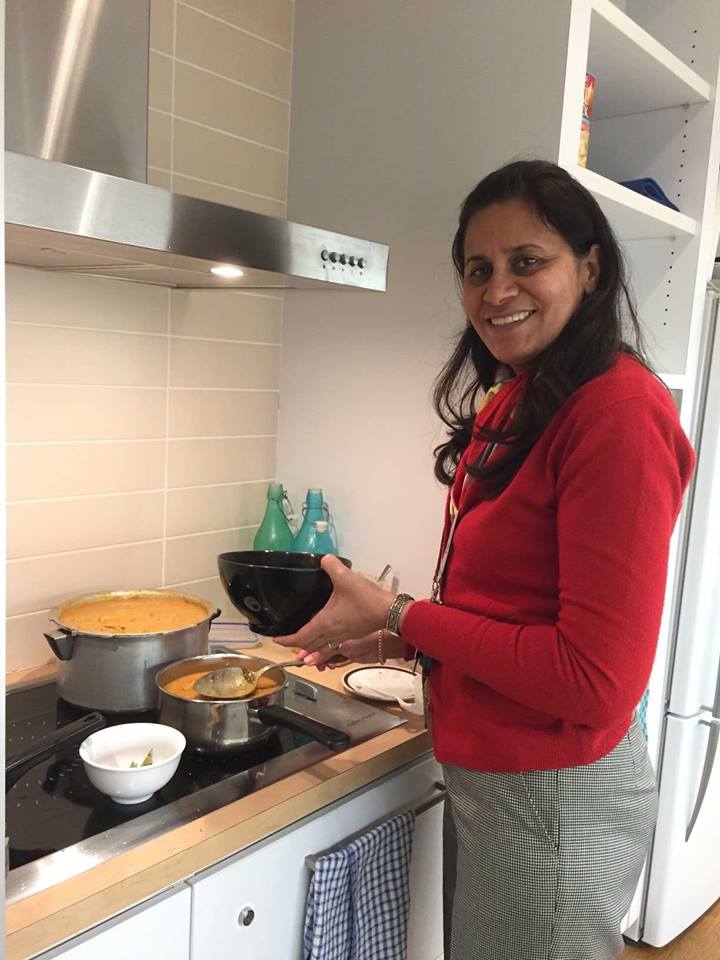 I started off on 1st April with aloo matar curry. I was very nervous…. would they like it, or turn up their noses at the smell of our spices and curry? The response was a little slow in the first 20 minutes…people came one at a time, but in about an hour I sold all the aloo matar and rice. My confidence soared with all the praise and compliments from my colleagues.
The following Wednesday I made chhole, matar mushroom, rajma, sambhar, chana daal with kaddu, kadhi…all served with basmati chawal! I would start the preparation for lunch by 11:30 to have it all ready by 12:15. The smell of tadka for rice and the spices in the curry would waft across the whole floor…. people came following their noses and salivating.
With each curry the response was better than the last… my colleagues would queue up 10 minutes before lunchtime so as not to miss out…. you see I began to sell out very quickly. People loved my cooking, with less oil and less mirchi it was light on the stomach and easy to digest. Many would say for each new curry that this was their new favourite, but after a few curries declared all as their favourites.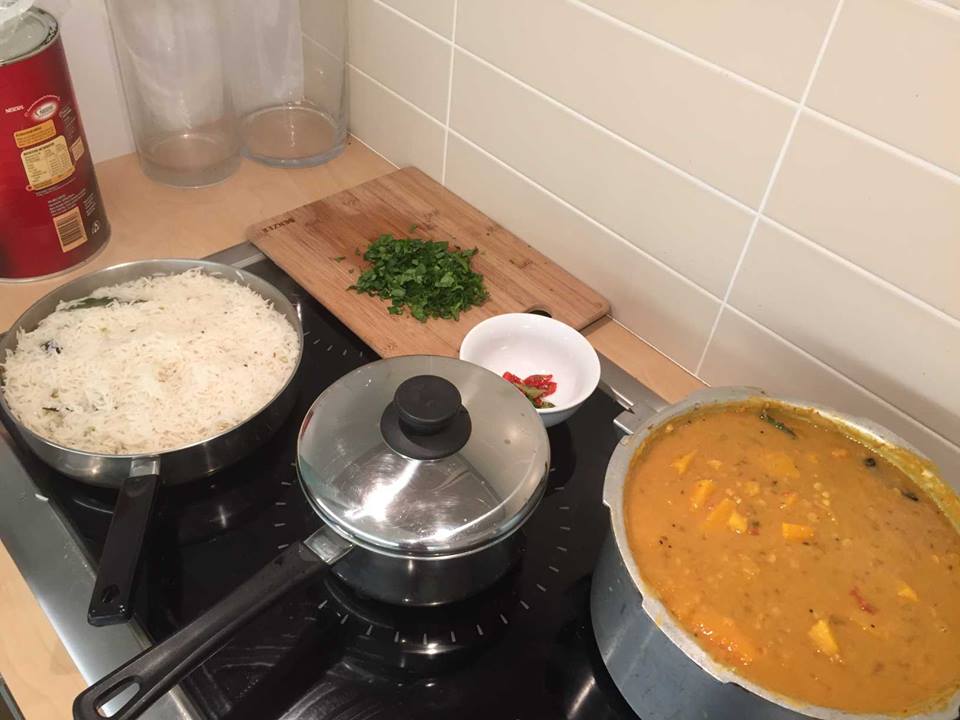 I tried to keep my costs down to less than $20 per curry to maximize the profits. I kept the price of curry rice quite cheap at only $5 a serving to lure people to buy from me and not the Indian takeaway downstairs. Little did I realize that the takeaway was no match for me! My colleagues supported me and many would routinely give me much more, even double for the same serving. They are a very generous lot! In just about 10 turns, I was able to collect $1000. If, for some reason, I had to cancel the curry lunch, people would come complaining and disappointed to me, demanding that I don't cancel.
The favourite topic of conversation among my colleagues became the taste and flavour of the curries – which one tasted better, guessing the various spices, and what I should cook next! They suggested I start taking cooking classes, or even open my own catering company, giving me ideas as to how make this venture bigger and better! It seems like a curry community has formed at my work place.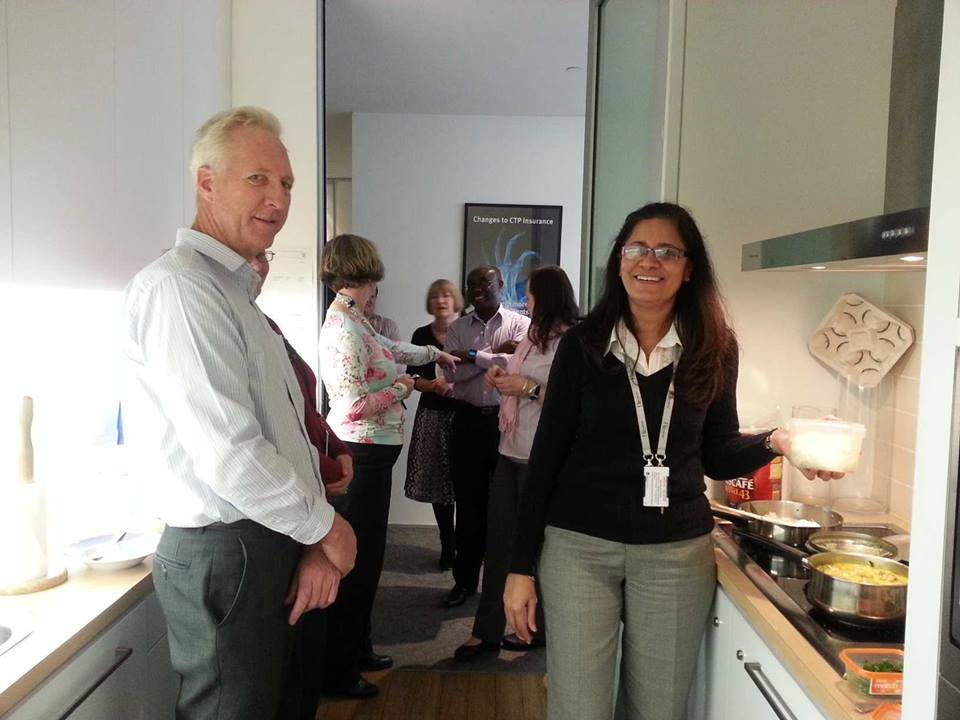 And for a good cause! During the curry days, I also circulated information on Arushi's website and on the last day of fundraising, Shailja even did a brief presentation on Arushi and its activities.
Now that I have reached my target for Arushi, my colleagues are adamant I don't stop. To be honest, the thought of helping you has given me immense energy to keep going, and have enjoyed every moment of this journey. My family is also very encouraging. So, by popular demand, I will continue making and selling curries at my work place as a fundraising venture for many others who need help.
My next venture is to raise funds for poor and underprivileged children in Peru and Chile. A colleague is going to visit these countries in August and will use the money to donate colour pencils, books and other stationary items to the underprivileged children there.
Wishing you all the best, and hoping to meet you one day…
Your friend
Nandita Bajaj
We do hope many readers will take a leaf from Nandita's initiative and utilise their culinary skills, or any other skills they have, to make a difference. However small, but a difference.
Like this story? Or have something to share? Write to us:contact@thebetterindia.com, or connect with us on Facebook and Twitter (@thebetterindia).