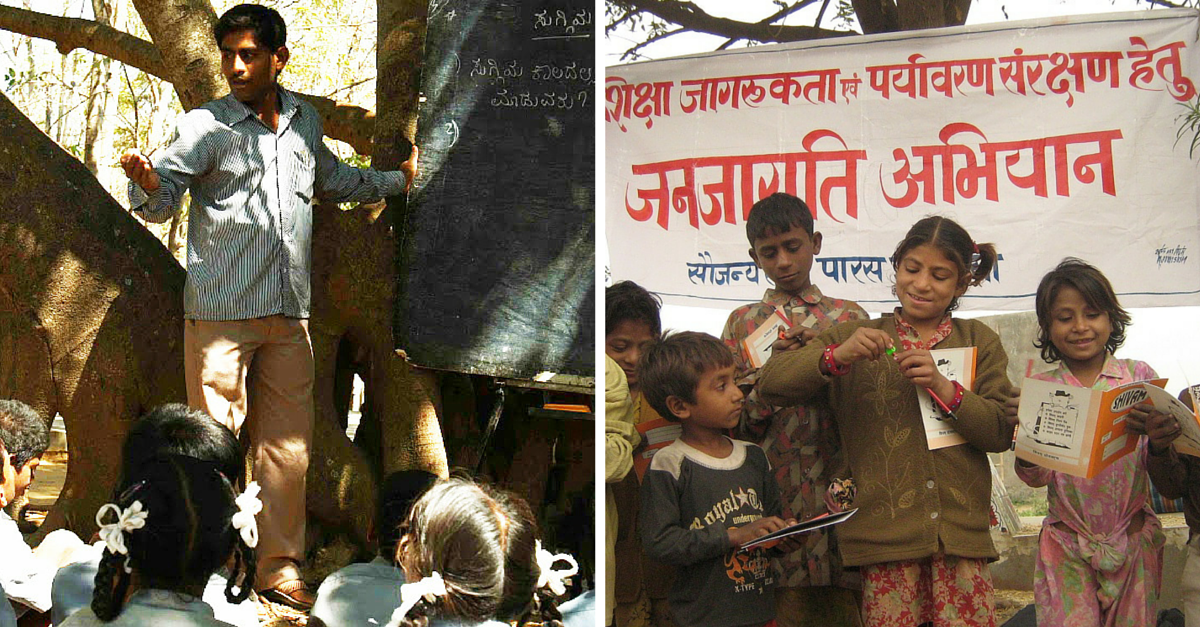 Donate-a-book to Pratham so children in rural Bundelkhand and Karnataka can practice reading.
In a unique initiative to get India's children to read, Pratham Books recently launched its Donate-a-Book platform. The platform will help bridge the gap between those who need books for children to learn and practice reading and those who can help provide the books.
Research reveals that 1 in 3 school-going children in India cannot read fluently. Children who are unable to read are unable to learn, as they can't understand what is being taught to them. And that contributes to the high dropout rates in schools. Fortunately, many non-profit organizations are aware of this problem, and are working towards getting children to read. However, once children do learn to read, it is critical to nurture that habit, so that they begin to enjoy it, and continue to read. To cultivate a reading habit, it is essential for children to have access to books and libraries.
In India there is a large gap for good quality, affordable books in languages that children read and learn in. Pratham Books was set up to fill this gap.
Pratham Books is the initiative of Pratham, one of the largest NGOs in India dedicated to providing quality education to underprivileged children in the country. This branch of Pratham is a not-for-profit publisher with a dream of seeing an India where every child "wants to read, is able to read and has something good to read." Their mission is to put a book in every child's hand.
---
---
The current Donate-a-book platform launched by Pratham books invites people from around the country to participate in the NGO's cause of helping children in India read more. This platform will allow you to donate specific books to a specific person/organization, in a specific area of the country, to help them teach and practice learning with the children of that area. Here are two ways you can help these amazing efforts:
Help Murali empower 300 children in Attibele
Murali S. claims he is just a normal guy! But don't get fooled by his modesty, for the task he has undertaken is herculean – inculcating the love for reading with the 300 children he works with.
A computer engineer by profession, he is currently a full time volunteer working in a rural community in Karnataka. Murali has some refreshing thoughts on education. He believes that literary skills are mistaken for bookish knowledge to satisfy the competitive world, but education should be holistic. He therefore believes in the power of good stories. He wants Kannada and English books for the library he wishes to start in his hometown Attibele. Murali hopes to raise 200 books on Pratham Books 'Donate-a-Book' platform which will touch the lives of 300 children.
Or get in touch with him on Facebook.
Help get books to tribal children in Bundelkhand
Rani from Nari village is one of the five offsprings of day labourers. Being the eldest, she too has to help them in the brick kiln. Her village is located in Jhansi, part of the Bundelkhand region which is one of the most backward regions in the country and comprises mainly tribals – Saharias and Gonds.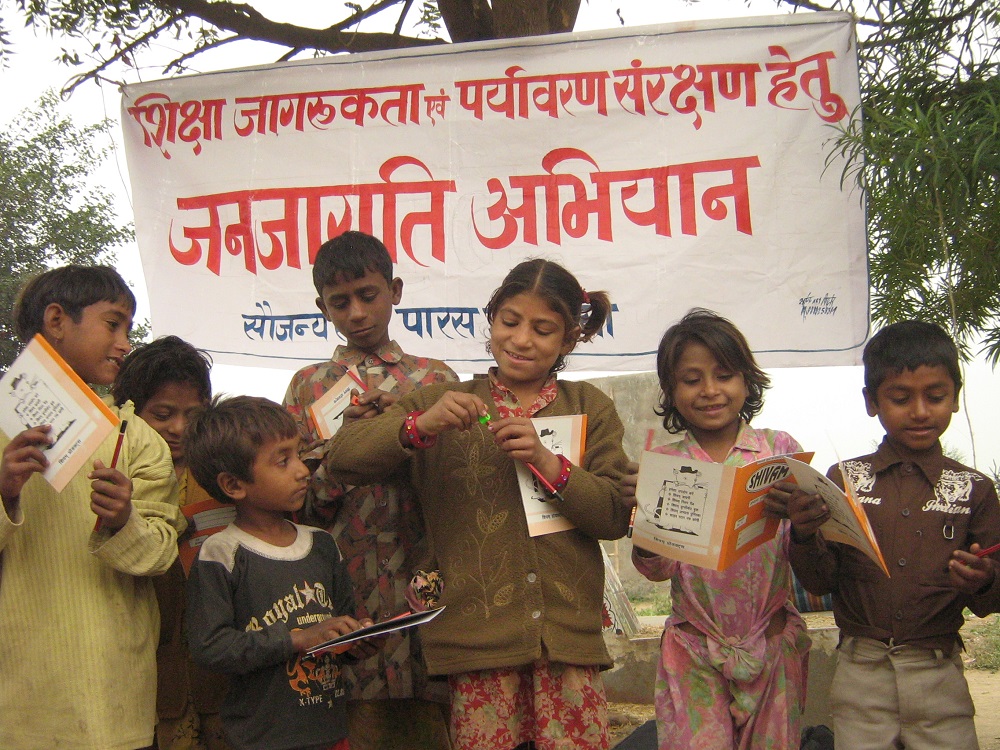 Paras India, works in these regions and focuses on the holistic transformation of the communities. Life was difficult and hope a distant word for Rani until Paras India stepped in. Education can be empowering and books are the first step in that direction.
On Pratham Books 'Donate-a-Book' platform, Paras India hopes to raise 625 books which will touch the lives of 900 other children like Rani.
Like this story? Or have something to share? Write to us: contact@thebetterindia.com, or connect with us on Facebook and Twitter (@thebetterindia).