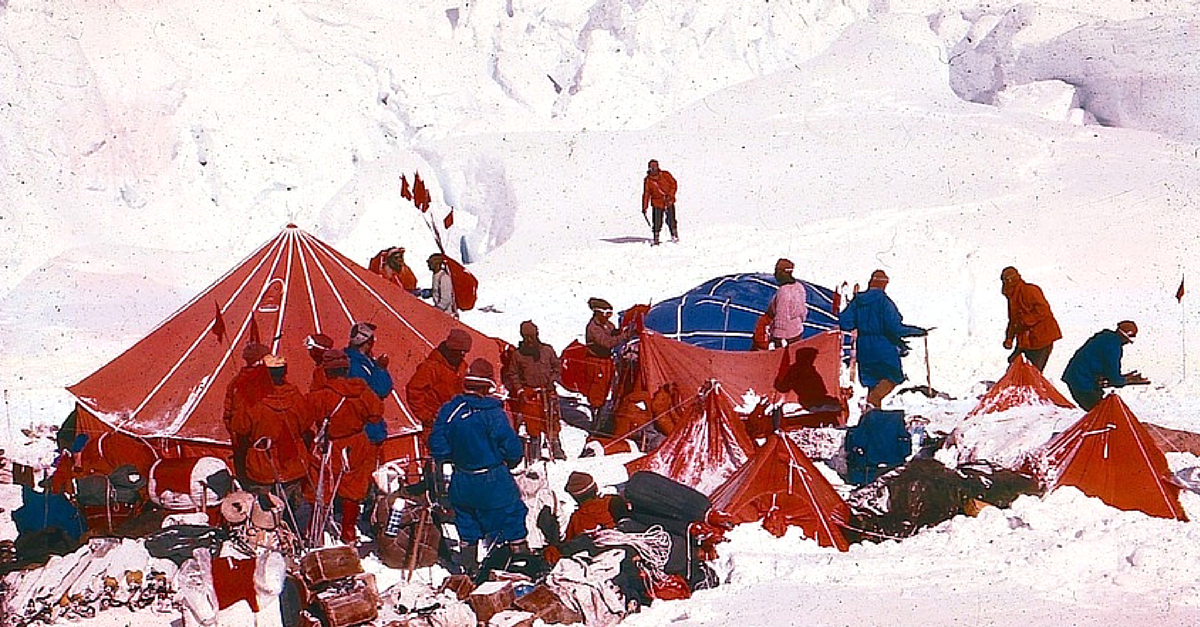 A team of nine mountaineers conquered Mount Everest 50 years ago and created many records. Here's a look at the amazing team.
A team of nine mountaineers conquered Mount Everest 50 years ago and created many records. Here's a look at the amazing team.
It was on May 20, 1965 that Late Lt Col Avatar. S. Cheema stood atop Mount Everest, thus becoming the first Indian to achieve this feat. During that expedition, which was led by Captain M S Kohli, 8 other team members, Major HPS Ahluwalia, Ang Kami, Phu Dorji, Harish Rawat, Sonam Wangyal, Nawang Gombu, C P Vohra, & Sonam Gyatso, too summited Mount Everest, thus eclipsing the record of 6 members atop Mount Everest that was set earlier by an American expedition.
This record by the Indian Expedition came to be known as "9 Atop Everest".
Photo: M S Kohli/immersive.imgix.net
May 2015 marked the 50th Anniversary of the conquest of Mount Everest by an Indian expedition team.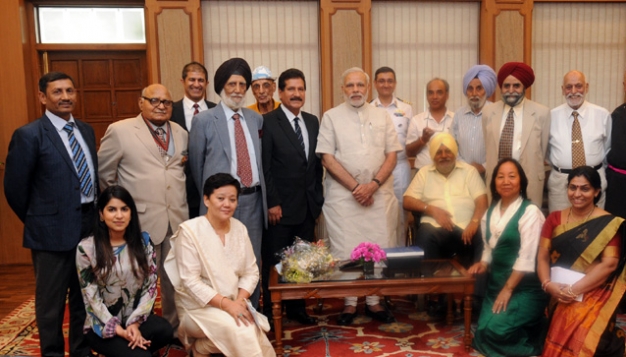 Photo: www.namoleague.com
Prior to the first successful Indian Expedition of 1965, an Indian Expedition led by Brigadier Gyan Singh attempted to scale Everest in 1960. They reached up to 28,300 feet (8,625 meters), but due to extremely bad weather they had to turn back. There was another unsuccessful attempt in 1962 led by Major John Dias. M.S. Kohli was a part of both these expeditions.
India finally became the fourth country to scale the world's highest mountain.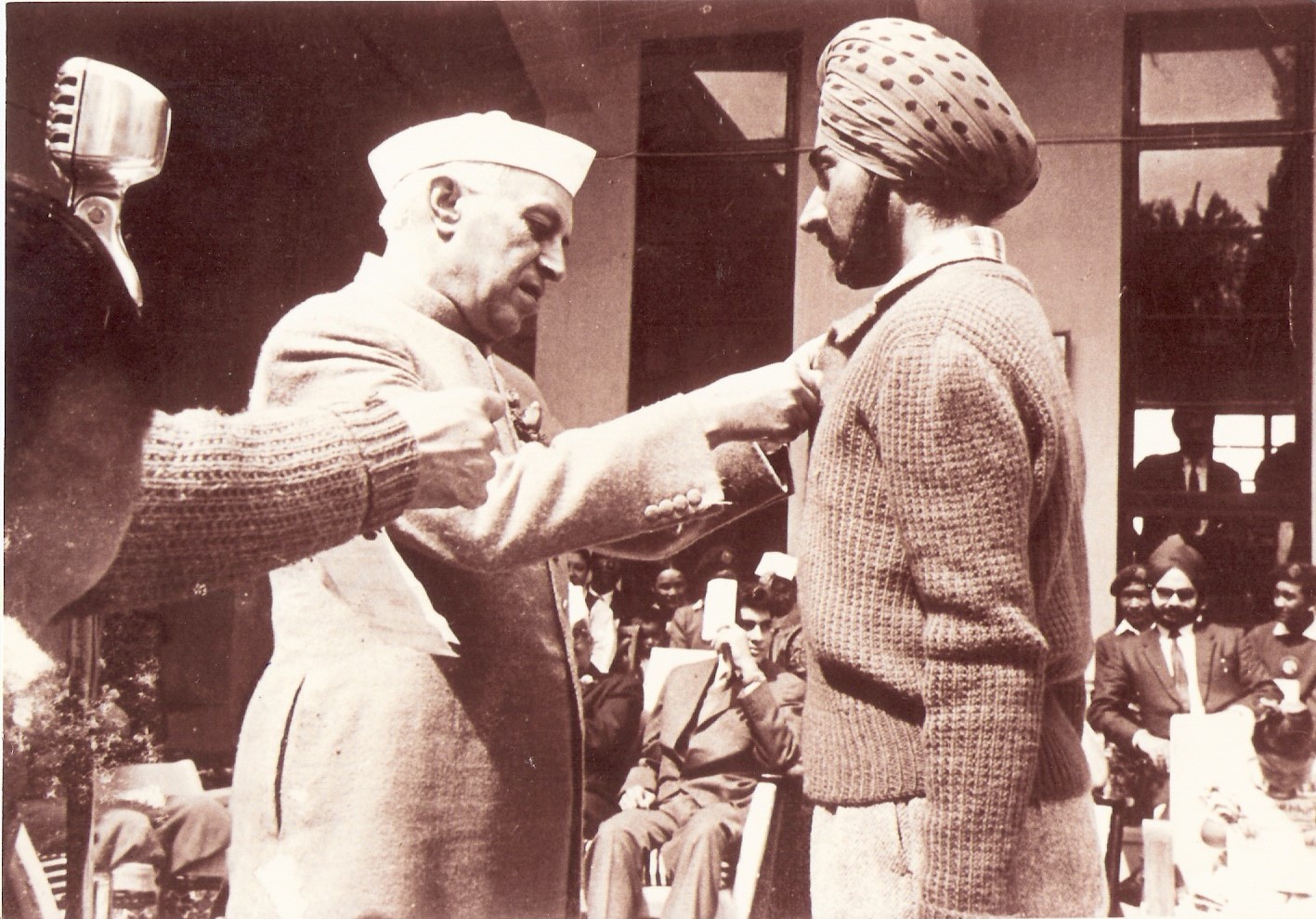 Photo: Wikimedia
The Successful Indian Expedition of 1965 Indian Expedition had many "Firsts":
First Indian team to successfully climb the Everest.
First time three climbers stood on the summit together.
First time nine climbers reached the summit, setting a world record which India held for 17 years.
First Man in the World to climb Everest twice – Nawang Gombu.
First time that the Oldest (Sonam Gyatso at 42) and the Youngest (Sonam Wangyal at 23) climbed Everest together.
First Nepalese to climb Everest – Phu Dorji.
First time the Indian Railways issued free first class passes to every member.
First time Harish Rawat climbed all alone from the last camp to the South.
First time the story of Everest climb in cartoons, written by Mala Singh, daughter of Khushwant Singh, was serialized in the Illustrated Weekly of India.
First time a full-length 90-minute film on the Expedition, with music by Shankar-Jaikishan and commentary by Zul Vellani, was released in cinema halls throughout India.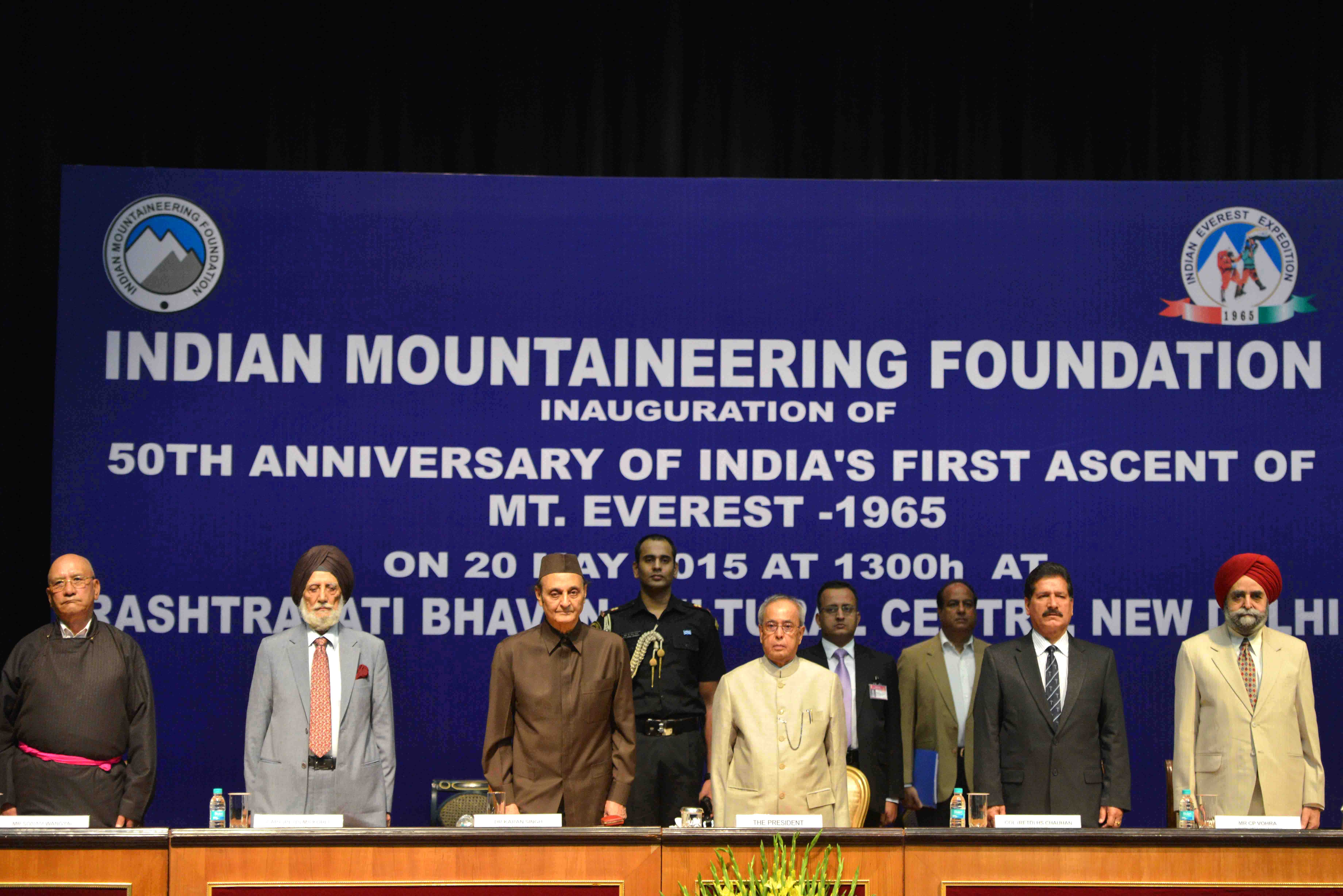 Photo: HPS Ahluwalia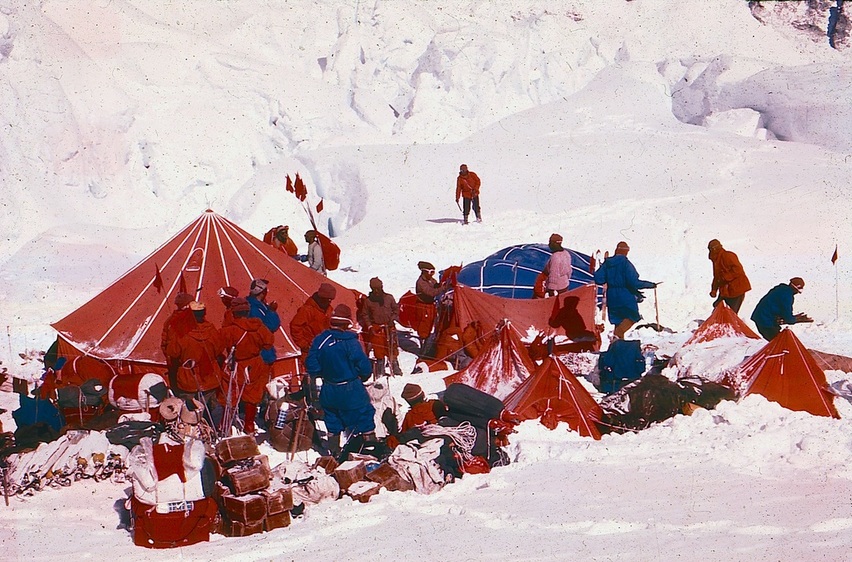 Photo: Capt. M.S. Kohli/ www.mheadventures.com
To honor this historical event, the Government of India conferred Arjuna Awards to the entire team. Additionally, eleven members of the team were also conferred with the Padma Bhushan or Padma Shri awards.
To celebrate this momentous occasion, the Indian Postal Service brought out a special Stamp and First Day Cover.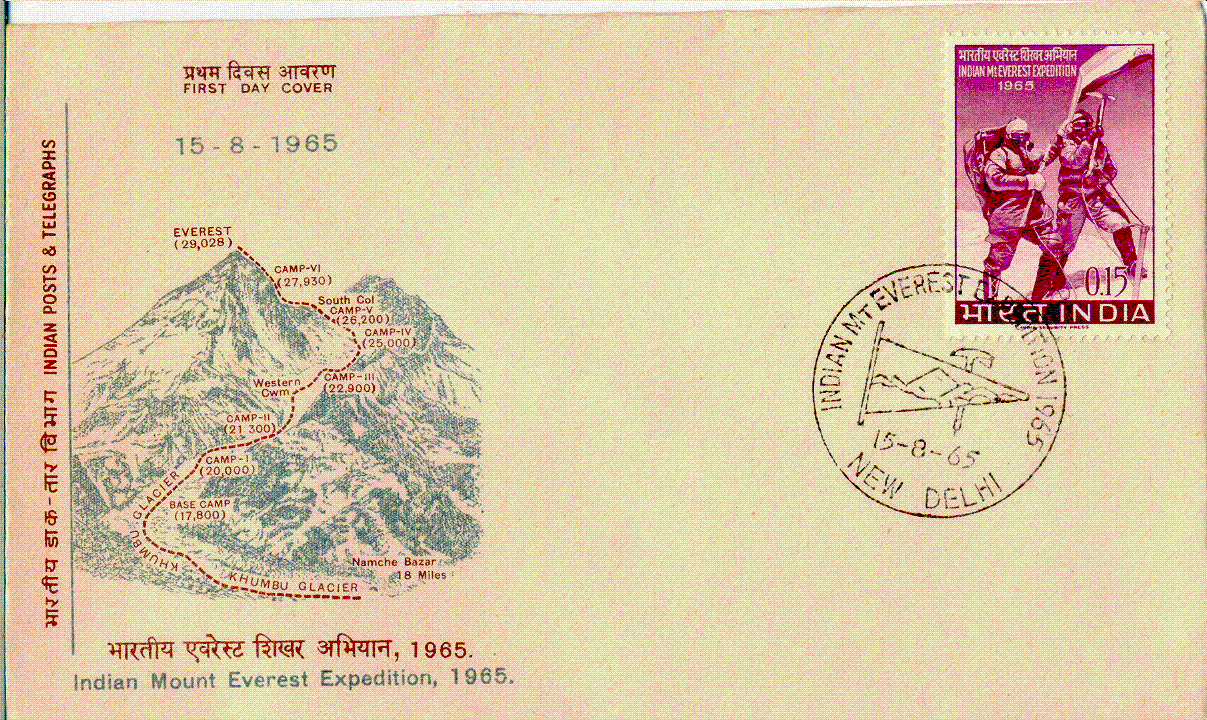 Photo: 4.bp.blogspot.com
Captain M S Kohli, who led the 1965 Everest expedition, has written several best selling books on the historic climb.
With an aim to curtail the destruction being caused to the Himalayan eco-system, Captain M S Kohli and several of the world's top mountaineers, including the legendary mountaineer late Sir Edmund Hillary, founded the Himalayan Environment Trust.
Like this story? Or have something to share? Write to us: contact@thebetterindia.com, or connect with us on Facebook and Twitter (@thebetterindia).
About the author: Sharath Ahuja works at the Indian Institute of Science, plays badminton, billiards and snooker and is also an amateur photographer.