Not many know that Kerala was the first state to ban smoking in public places way back in 1999. And this had come about by the mantel taken up by a single woman professor, Monamma Kokkad, who had the courage to stand against tobacco giants and smokers' ire and file a petition for the smoking ban. The historic verdict of the Kerala High Court on July 12, 1999 is the backdrop for the current smoking ban implemented all over India on Gandhi Jayanti.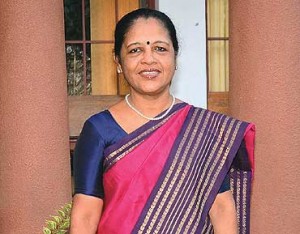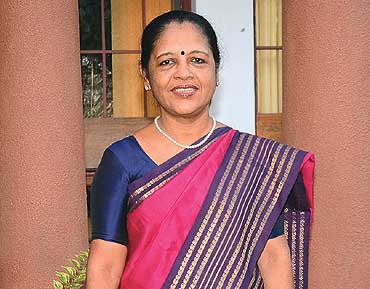 Monamma looks like an unlikely person to be spearheading an anti-tobacco campaign but this 61-year old retired English professor from Kottayam had enough reasons to. She had been exposed to a lot of "insensitive" smokers during her regular work commutes. On one such occasion, one of her colleagues who was an asthma patient, fainted in the train. Even this did not move the smokers, and Monamma decided to take on the challenge of fighting for the right of the passive smoker. John Mary expresses Monamma's views in this article in Outlook India:
But what led this affable teacher to take up the cudgels? It was while commuting by train between Kochi and Kottayam that she was exposed to "insensitive" smokers. Recalls Monamma: "The up and down journeys used to be a torture. Men would puff away as if it was their birthright. Some of them couldn't care less and swirled the smoke at us. There would be just me and three other ladies in the mixed coach. Working women were themselves rare in the '70s, let alone their trying to take on smokers."

But what really made her determined to take up the fight later was an incident involving her colleague, an asthma patient, who fainted in the train unable to suffer the smoke. "The people smoking would not stub their cigarettes even after I requested them. That's when I raised my voice…. Don't non-smokers have a right to inhale pure air?" she asks.
Monamma had to overcome a lot of barriers in terms of lack of information and support, but she stood her ground and won her cause. In fact, the Kerala ban was so effective that the police claim that only one percent of smokers light up in public places, a number likely to go down further with the national ban. No doubt Monamma breathes easy these days!
See also: Citizen essay on the smoking ban
Read the complete article here.
Image courtesy: Outlook India