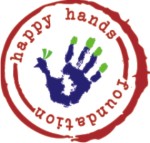 If you rewind and go back in time, India was known for better things. Before the scams and corruption cases hit our country's reputation, India used to be revered globally for its crafts and rich traditions. The good news is we still haven't gone too far ahead in the wrong direction. There are plenty of people working at the grassroots and recouping India's nearly lost glory.
One of them is the Happy Hands Foundation. True to its name, the organisation strives to revive the cultural traditions, art and craft forms through contemporary ways and initiatives such Green Room and Blue-Prints.
In a country where over 200 crafts are endangered today, this NGO has already impacted the lives of 500 artisan families, allowing them an income base from craft-work.
In a country where over 200 crafts are endangered today, this NGO has already impacted the lives of 500 artisan families, allowing them an income base from craft-work. What has been the impact? Indian craftsmen are increasingly making it to the limelight for their unique works. "Our artisans, like Om Prakash from Rajasthan are finally getting the recognition. Om Prakash, a potter, recently entered the Limca Book of Records 2011 for making the tallest terracotta Coke bottle. Our Orissa artist now has HCL on his customer list. Our Warli artist Ganpath received a much-awaited applause for his work, after a project with Coca-Cola organized by us. Our puppeteers performed at American Center, DLF and various other eminent places, giving the art form a much needed boost. At our recent Kite Festival, illustrators from various walks of life, worked with our Kite-Maker to create some masterpieces," say the founders.
The main projects of Happy Hands Foundation include:
Green Room – This is an initiative for the development of the artist community. It allows students, young people and artists to engage in a meaningful, collaborative effort to innovate.
Project DOR – This project aims to work with women from low income, marginalized groups.
The People's Project – This is an experience that goes beyond shopping. It believes that the Consumer has the power to not only inspire, but create, and not in individuality, but in cohesion.
Capital'D
Happy Hands is also creating a movement by conducting workshops and exhibitions to promote various art forms. Amongst many others, they are promoting the Madhubani art works in association with the National Institute of Fashion Design (NIFT) in Delhi to mark the celebration Capital'D as Delhi commemorates 100 long years of being India's capital. A masterpiece depicting Delhi's various shades will be created by young students and their artisan, Heera Kanth. A two day Madhubani workshop would culminate into a scroll etched with icons of Delhi. Capital'D will travel to various public locations in Delhi. The Hon'able CM, Ms. Shiela Dixit would address the gathering and unveil this public art installation on 23rd February 2011 at 2pm.
Happy Hands is engaged in making art a way of life for many, and encouraging them in every way. Two of the flagship programmes that Happy Hands has started are the brand 'The People's Project' and 'the DOR programme'. The former gives each artisan the space to engage directly with his consumer while the latter teaches simpler crafts to women allowing them an income base from handmade products.
Making handicrafts a sustainable way of life for the artists caters to the very root problem that forces them to shift to other trades. Thanks to Happy Hands, India's heritage is in safe hands.
For now, do join them at Hauz Khas village on February 23 at 2 PM.
For more information about Happy Hands Foundation, please visit their site: http://www.happyhands.in/hhf/index.php