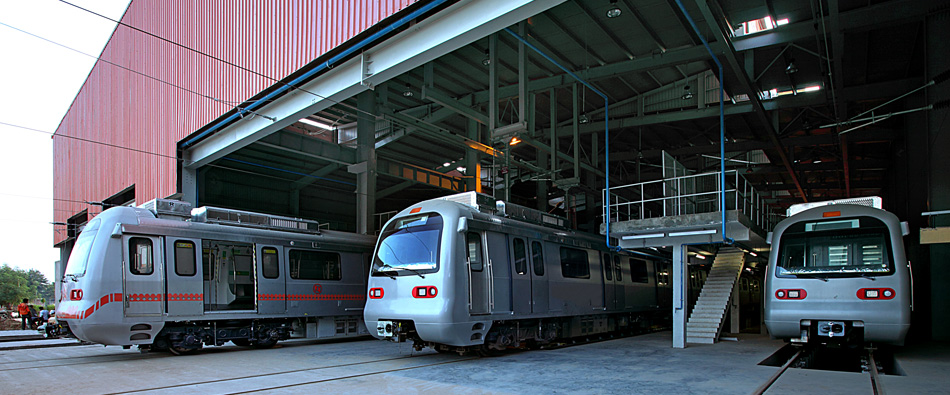 The Jaipur Metro became operational on June 3rd with a route of 9.63 km extending from Mansarover to Chand Pole. It is hailed as the fastest constructed metro in the country so far.
After being under development for four years, and an expenditure of approximately 2023 Crores, the Metro train services in Jaipur are now accessible to public. It is being hailed as one of the fastest built metro systems in the country.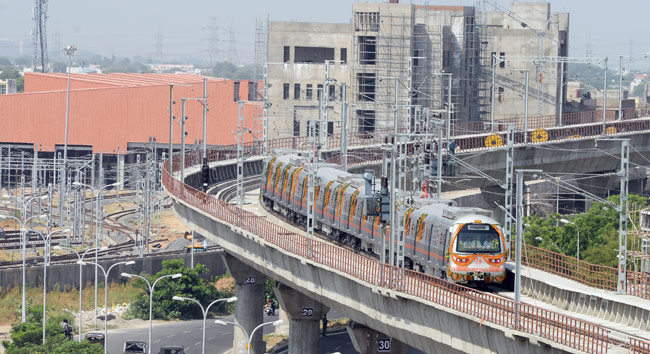 The route is 9.6 kms long from Mansarover to Chandpole with stoppage at New Aatish Market, Vivek Vihar, Shyam Nagar, Ram Nagar, Civil Lines, Railway Station, Sindhi Camp apart from the two ends. The service began on June 3 and will start daily at 6:45 a.m and last till 9:30 p.m.
There are 10 metro trains for the route, each with four coaches, that will take 131 trips in a day except for Sunday where the number is reduced to 115. The frequency in between the trains will be about 10-15 minutes depending on the peak hours, with a 10 minute difference in peak hours and a 15 minutes difference in off-peak hours.
It is expected to ferry about 1.2 lakh passengers daily, but in its initial stage, the administration is expecting 30,000 passengers per day.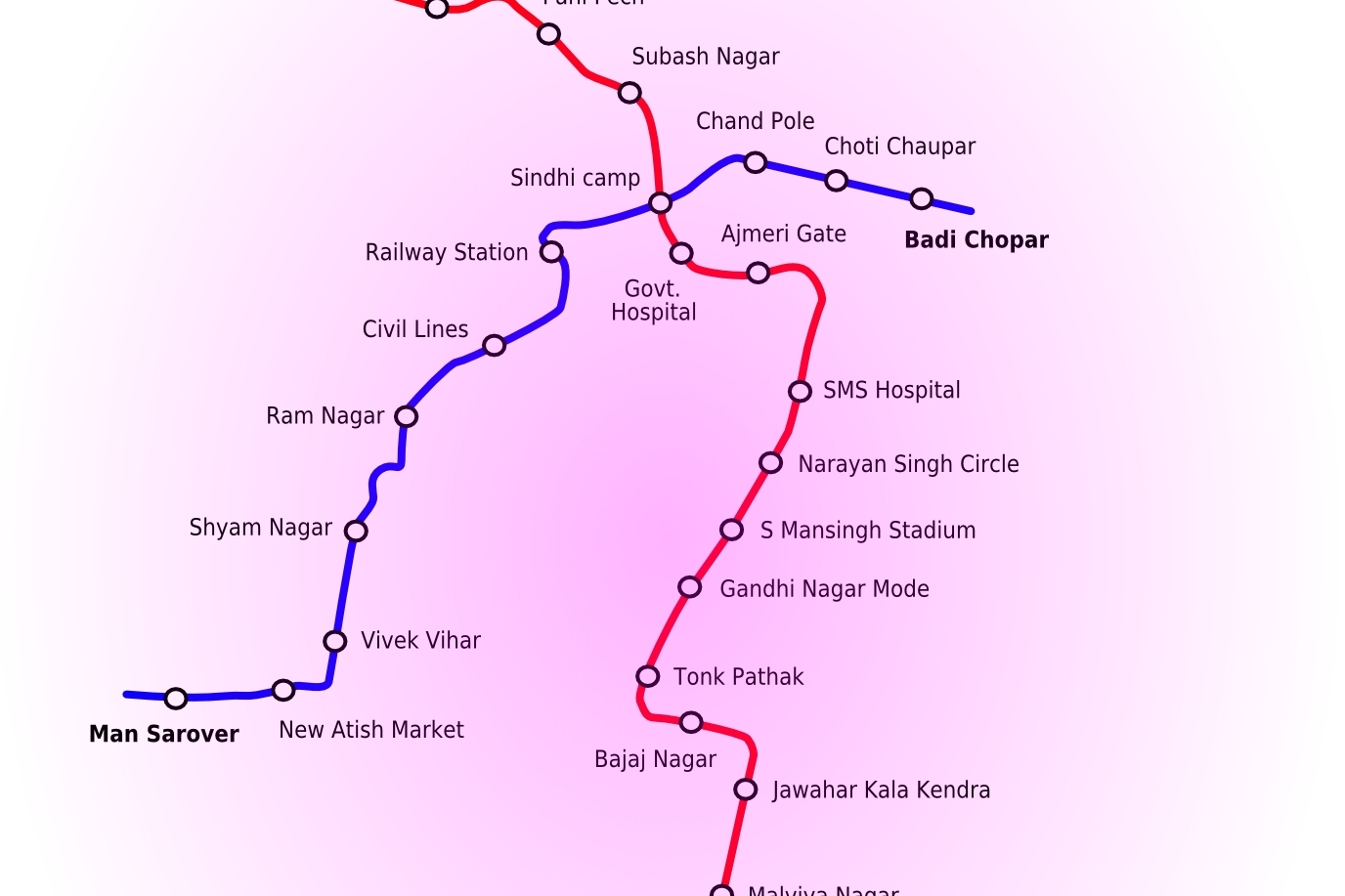 The fare of the metro is in multiples of five with different charges for peak and off-peak hours. For the first six months, the off-peak charge rates will be applicable. There is upto 15% discount on smart cards, rechargeable through the Jaipur Metro website or the ticket vending machines at the station. There are two tourists cards (enable unlimited trips in a day) available with validity for one day or three days. Feeder services will also be made available from the metro for more connectiviry from all 9 functional stations.
Chandpole is the only underground station on the line. The other underground station work for the remaining line is underway which will extend the services of the line to Badi Chopar, which is near the iconic Hawa Mahal. The metro is connecting housing areas (Mansorover) to commercial hubs (Chand Pole)
The security has been handed over to the Rajasthan Police, with about 789 police personnel to be working for the smooth functioning of the Metro. The latest security equipment has also been made available to the stations and personnel.
Also, about 30% of metro employees are women, which includes station controllers and train operators.
The services were inaugurated at 11 a.m. on 3 June by the State Chief Minister Ms. Vasundhara Raje along with a few other state ministers, and was made open to public at 2 p.m .