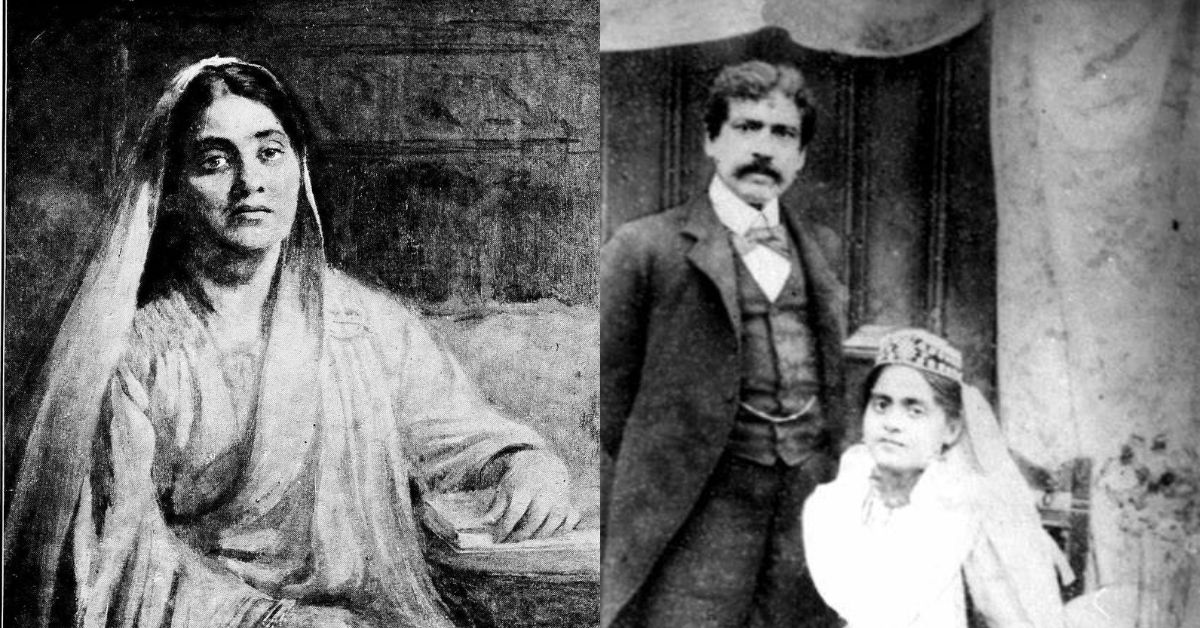 Lady Abala Bose's contributions to Indian history also include fighting for the women's suffrage movement, along with the education of widows.
In the mid-19th century, heightened ideals of nationalism and independence also brought about a sense of introspection into several discriminatory practices in the country. These practices included caste and gender-based discrimination. The latter included Sati, ostracisation of widows, unregulated age of consent for sexual relations, child marriage, and property rights.
Early Indian feminists included famous Bengali poet and social worker Kamini Roy, who was one of the first girls to attend school in British India, at Bethune College at the then University of Calcutta. Roy vigorously fought for equal rights, and actively participated in the women's suffrage movement. But even her feminism was inspired, as she picked up cues of the movement from her classmate, Abala Bose, at Bethune.
However, this activist's name doesn't feature in too many history textbooks.
The birth of 'Lady Bose'
Abala was born in Barisal on 8 August 1865, to Durgamohan Das, a prominent leader of the Brahmo Samaj. Her mother, Brahmamoyee, championed the cause of upliftment of widows, who at the time faced severe ostracisation and social injustices. Brahmamoyee died when Abala was only 10 years old, but not before leaving a deep impact on her daughter.
In what was a stark contrast to the norm at the time, Abala grew up in an environment that encouraged higher education of women. Like Roy, she was one of the earliest entrants to Bethune College and went on to study medicine at Madras University. She appeared for her final examination but had to return home before the results were declared, owing to ill health. While she passed her exam, she never learned of her success.
After college, at the age of 23, Abala married Sir Jagadish Chandra Bose, who went on to be known as the Father of Radio Science. In 1916, he received a knighthood, and Abala subsequently came to be known as Lady Bose. Much has been written about her role in her husband's success. She was his inspiration to carry on his scientific work. But Abala's role in India's history is larger than just being a woman behind her husband's success.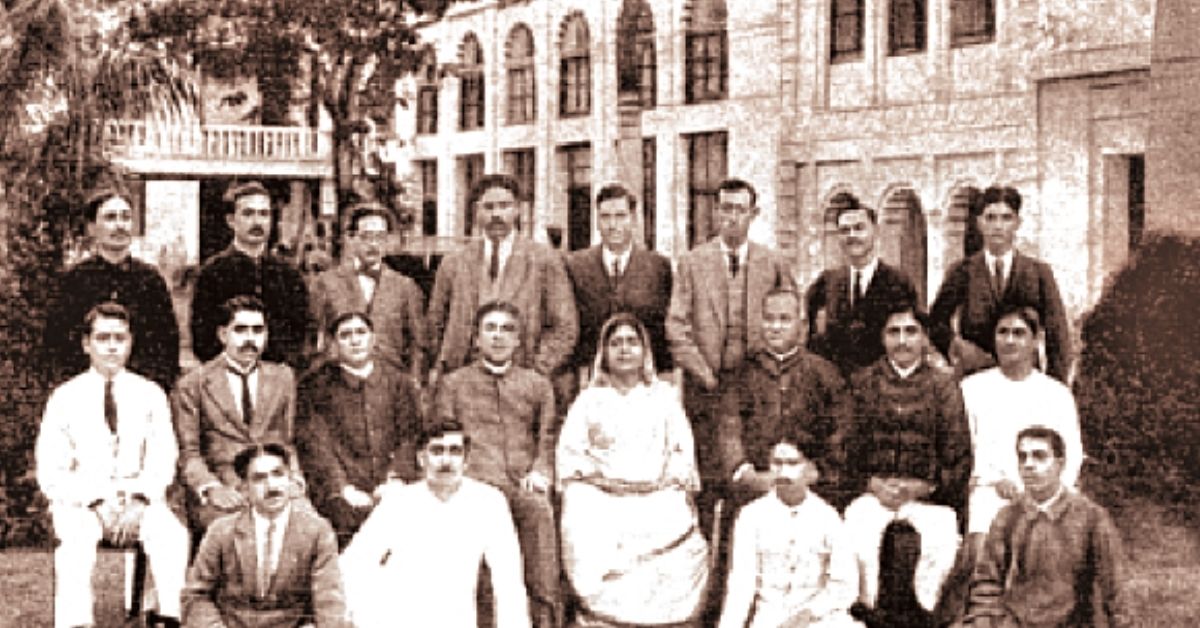 Educational reforms
Sir J C Bose's work in the field of radio science required him to often travel across the world. Abala would accompany him on as many tours as she could. Here, she began to observe how women lived in different societies. While there were many differences in the way these women led their lives, some struggles were the same for women everywhere.
On returning from a particular trip to Europe, Abala took it upon herself to do everything in her power to improve the state of education for women in India. In 1910, she became the secretary of the Brahmo Balika Shikshalaya in Calcutta and served this post for the next 26 years.
Following this trip, she also brought to India the Montessori school system, and in 1919, started the Brahmo Girls' School. The same year, she established the Nari Shiksha Samiti, wherein she brought together eminent personalities—like Chittaranjan Das, Founder-leader of the Swaraj Party; Jadumati Mukherjee, mother of Bengali industrialist Dr Rajen Mukherjee; Prafulla Chandra Ray, the Father of Chemical Science in India; social reformer Priyambada Bannerjee and Sir (Dr) Nilratan Sircar, who promoted science and technology education in contemporary India, among others—to promote the spread of education for women and provide financial assistance to widows. The organisation worked hard to ensure female representation in educational bodies, and pressed for gender-sensitive syllabus in schools.
This was not all. In her lifetime, Abala set up around 88 primary schools and 14 adult education centres in the British province of Bengal. This included the Murlidhar Girls' College, which she set up jointly with Krishnaprasad Basak. The two also set up the Beltala Girls' School in Bhowanipore, South Calcutta, in 1920.
Both Abala and her husband were close friends with Swami Vivekananda and Sister Nivedita, his disciple. In fact, Sister Nivedita is said to have encouraged Dr Bose to continue pursuing his scientific interests and even helped him out financially when he struggled with the British government's indifference to his contributions to radio science. With her help, Abala was able to train teachers at the kindergarten level, and the two revolutionised the educational system by providing self-defence training to young girls, and allowing the older girls to step out and visit places of their interest.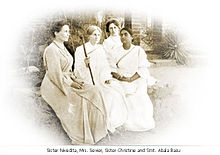 In 1925, Abala established the Vidyasagar Bani Bhawan, which provided both teacher training as well as education to widows. These women would then be employed by schools that came under the jurisdiction of the Nari Shiksha Samiti. The institute was the first in Bengal that trained primary and pre-primary teachers. Abala's exposure to the Montessori education system in Europe proved to be helpful in setting up the training system.
Going beyond education
Simultaneously, Lady Bose also set up the Mahila Shilpa Bhavan in Kolkata and Jhargram. Here, she encouraged entrepreneurship and financial independence of distressed women and widows, so they could lead lives that were free from the shackles of societal expectations at the time. These women were trained in different arts and crafts, and the institute would then help them set up their own businesses. Abala also set up a training institute in Kamarhati, where she trained poor women in weaving, leatherwork, pottery and tailoring. Additionally, she was chosen as the first president of the Bengal Women's Education League.
Abala also pioneered women's suffrage (the right to vote) in India. Along with freedom fighter Sarojini Naidu, Margaret Cousins (Irish-Indian educationist and suffragist), Dorothy Jinarajadasa (English feminist) and Ramabai Ranade (social worker and activist), she was part of the delegation that met Edwin Montagu in 1917, while he was visiting India to negotiate the Montagu-Chelmsford reforms. This led to Indian women's struggles to secure political and civil rights, and the committee asked for franchise on the same terms as men. In 1921, Bombay and Madras became the first provinces to extend the franchise to women. Bengal followed in 1925.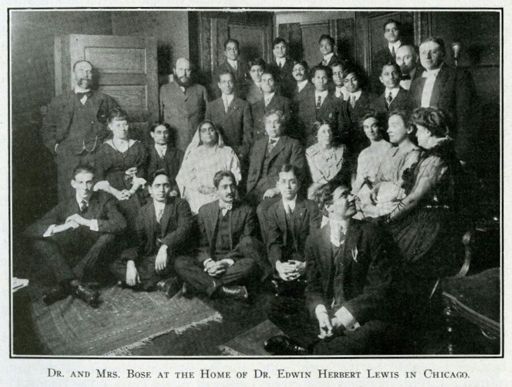 After India gained independence, Abala's work shifted more towards the education and rehabilitation of displaced and economically distressed young girls and women, irrespective of their marital status.
'A woman is a mind'
Her drive for educational reforms and upliftment of distressed women came from a very deep-rooted understanding of how the system worked at the time. She was aware that simply building schools would not reform how girls were being educated — training a number of teachers to cater to different students was a must. She emphasised on the education of purdah women, instead of waiting for them to be able to break out of oppression and educate themselves. She understood that brahmin pundits would have to be replaced by female teachers in order to make girls more comfortable.
In a piece she wrote for Modern Review, an English magazine, she said that women were entitled to better education not so they can get better matches (in terms of marriage), and not even so they become more valuable as daughters-in-law in their new homes, but because "a woman, like a man, is, first of all, a mind, and only in the second place, physical and a body".
In her final days, Lady Bose donated Rs 10,00,000 to set up the Sister Nivedita Adult Education Fund, which provided literary classes, first aid, home gardening and many other such skills to women in rural areas.
She spent her remaining days in the Boses' rented home in Darjeeling. Her husband passed away in 1937, and Abala died in 1951. The Darjeeling house has since been renovated, and plans have been made to turn it into a major cultural and educational centre.
When women support and uplift each other, wonderful things happen. Abala Bose dedicated her life to this very principle and helped shape some of the earlier concepts of the feminist movement we follow to this day. For this reason, it becomes imperative to recognise her contribution in the lives we modern women lead today and understand how much we have to thank Lady Bose for.
(Edited by Yoshita Rao)
We bring stories straight from the heart of India, to inspire millions and create a wave of impact. Our positive movement is growing bigger everyday, and we would love for you to join it.
Please contribute whatever you can, every little penny helps our team in bringing you more stories that support dreams and spread hope.