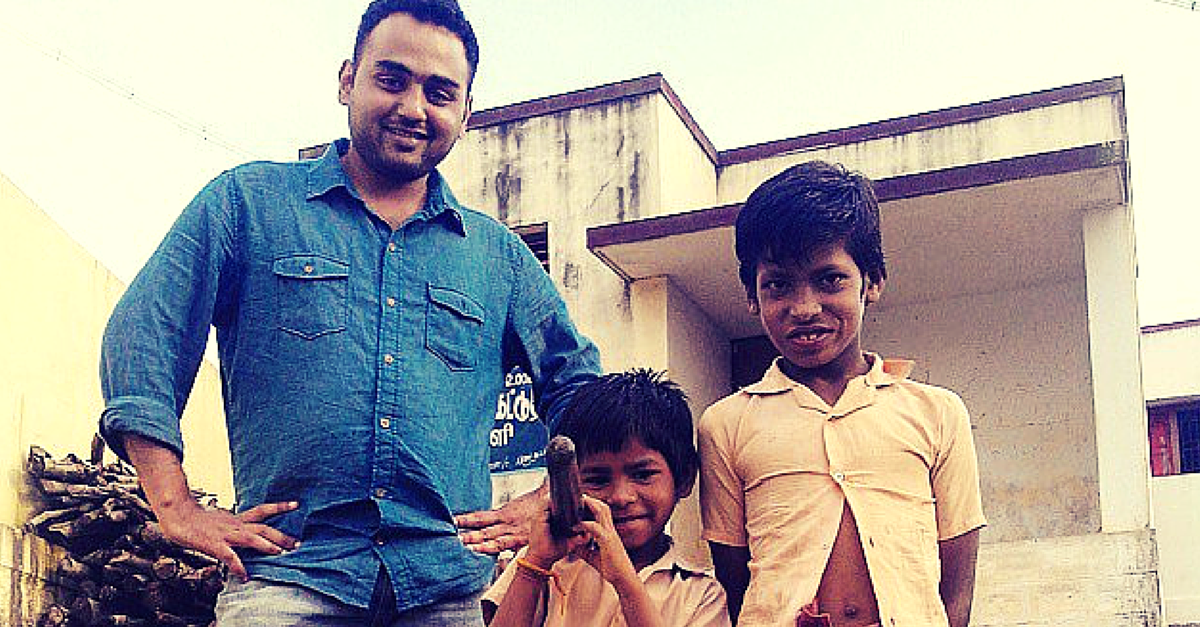 Farmers are more self-reliant and empowered, village kids are more hygienic - all thanks to one man's intervention. Learn about this chemical engineer who quit his job to bring about change in a remote village in Tamil Nadu.
Farmers are more self-reliant and empowered, village kids are more hygienic – all thanks to one man's intervention. Learn about this chemical engineer who quit his job to bring about change in a remote village in Tamil Nadu.
Born in Chennai, Anirudh Prasadh spent a major part of his life in Maharashtra. After completing his engineering, he went to Manchester for a Masters degree in Chemical Process Design and got a great job when he came back to India.
After a successful stint in the corporate job for two years, he decided to quit.
"I was not satisfied. Being in Mumbai, most of my time was spent in travelling to and fro from office. Also, I realised that we had all become accustomed to the problems that affect us regularly. We preferred to avoid them and look for an easy way out rather than work towards a solution. I linked this to the rural sector of India and thought about the condition, solutions and issues there," he says.
Unlike most people who have a backup plan before they quit a lucrative job, Anirudh didn't think twice before quitting and remained unemployed for three months to figure out what he wanted to do.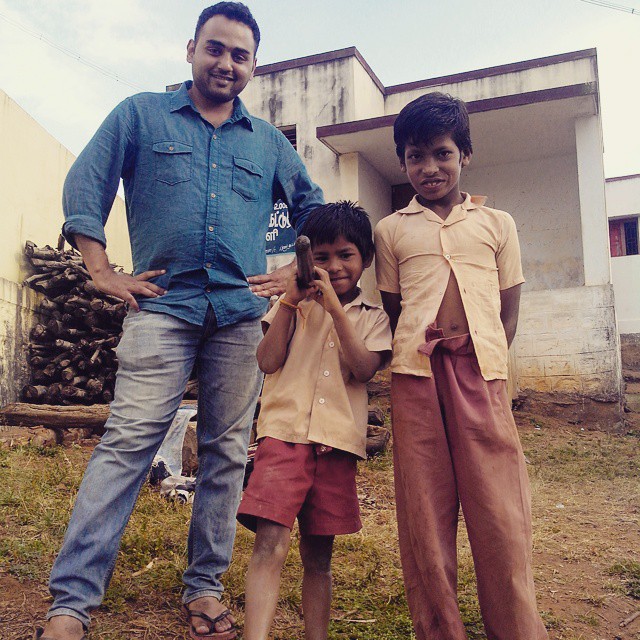 A Google search for rural fellowships landed him on the SBI Youth For India fellowship page, and it seemed like a perfect opportunity for a person who was looking to bring about change.
"Though I hail from Chennai, I didn't know much about our culture and traditions as I grew up in Maharashtra. So I decided to work in Tamil Nadu to get closer to the community I belonged to," he says.
Anirudh started his work in a remote region of Kolli Hills, where he saw people working hard to incentivise the millet production and its associated market.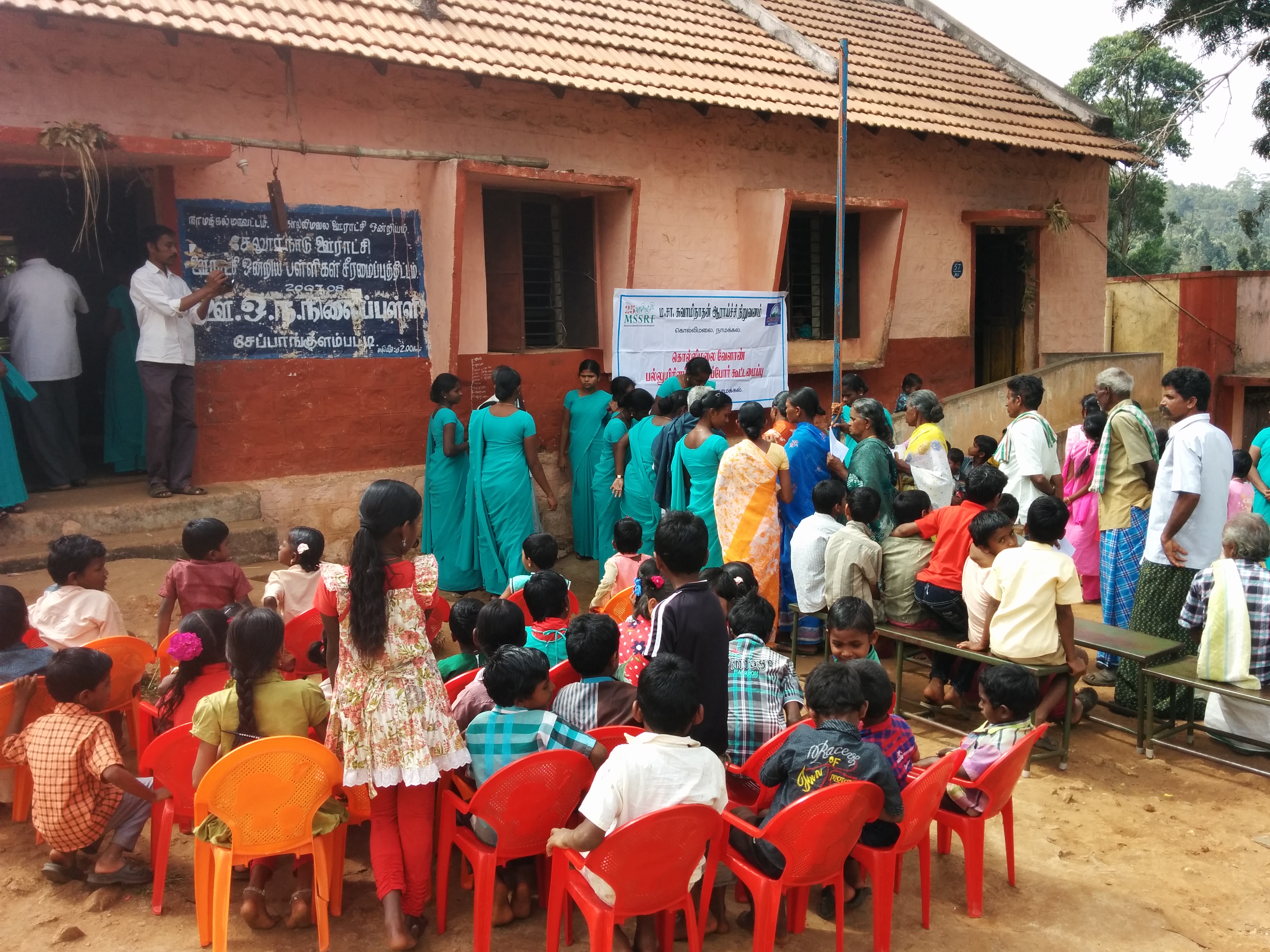 The local farmers and self help groups, as part of Kolli Hills Agro Biodiveristy Conservers' Federation (KHABCoFED), were involved in various production activities of the millet value chain system that was set up by MS Swaminathan Research Foundation. Fifteen products were sold under the brand name ' Kolli Hills Naturals Foods'.
The millet packaging however was not up to the mark; it was costly and did not look attractive in spite of significant investment. Packaging reduced the quality of the final product and the stakeholders were completely cut off from current market realities.
Anirudh, with support from the NGO, set up a meeting with the Federation and worked to improve the brand name, redesign the existing logo and get the packaging costs down. Thanks to his intervention, the cost of packaging has come down by 40%, including the stickers.
"Earlier, the distributor used to pay Rs.18 per sheet of 6 stickers. In order to avoid such high costs, at times, xerox copies of stickers were used. The packaging plastic ordered locally was also below par. In order to optimize the whole process, I convinced MSSRF to bulk order the packaging and stickers. Food grade standing pouches were chosen as a replacement to thin plastic pouches. Due to bulk printing each sheet of 12 stickers now only costs about Rs 9 per sheet. This made the overall process cheaper whilst simultaneously improving the quality and look of the products," he says.
Owing to Anirudh's work, the products which are sold in 35 locations in Tamil Nadu now look much more attractive and have been receiving a better response from buyers.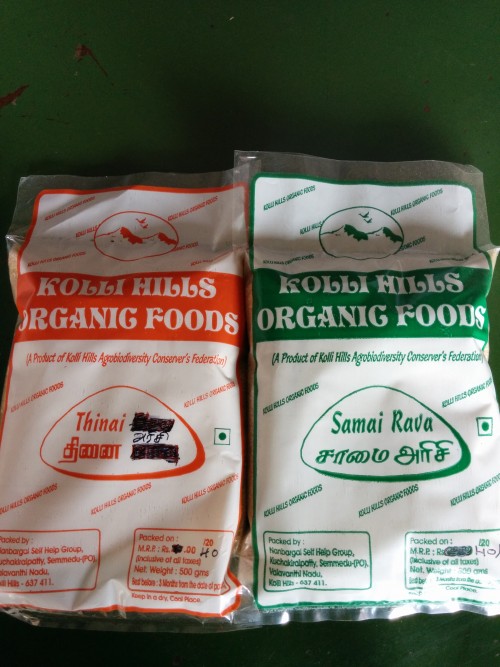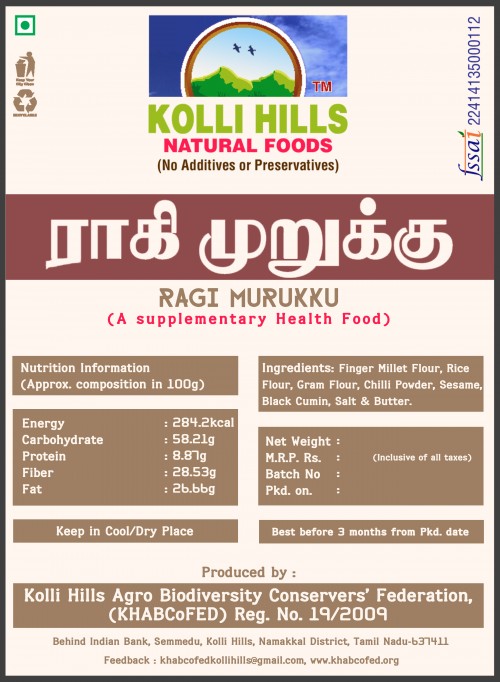 In addition to this, Anirudh along with Gautam Jayasurya, another SBI Youth for India fellow, has also carried out capacity building of local youth and the Federation members via basic computer traning. He also plans to conduct training sessions on quality control and accounting practices.
"My idea was to empower the villagers such that, if tomorrow the NGO support stops, they can be self-reliant," says Anirudh.
Anirudh has played a crucial role in spreading awareness about health and hygiene among the villagers. He organised a health camp in one of the villages, to inform them about healthy food habits and lifestyle practices, and to address local health concerns such as malnutrition and anaemia.
Anirudh, along with the kids of the village, installed Tippy Taps (small water containers to wash hands) in the schools and gave ownership of these Tippy Taps to the students.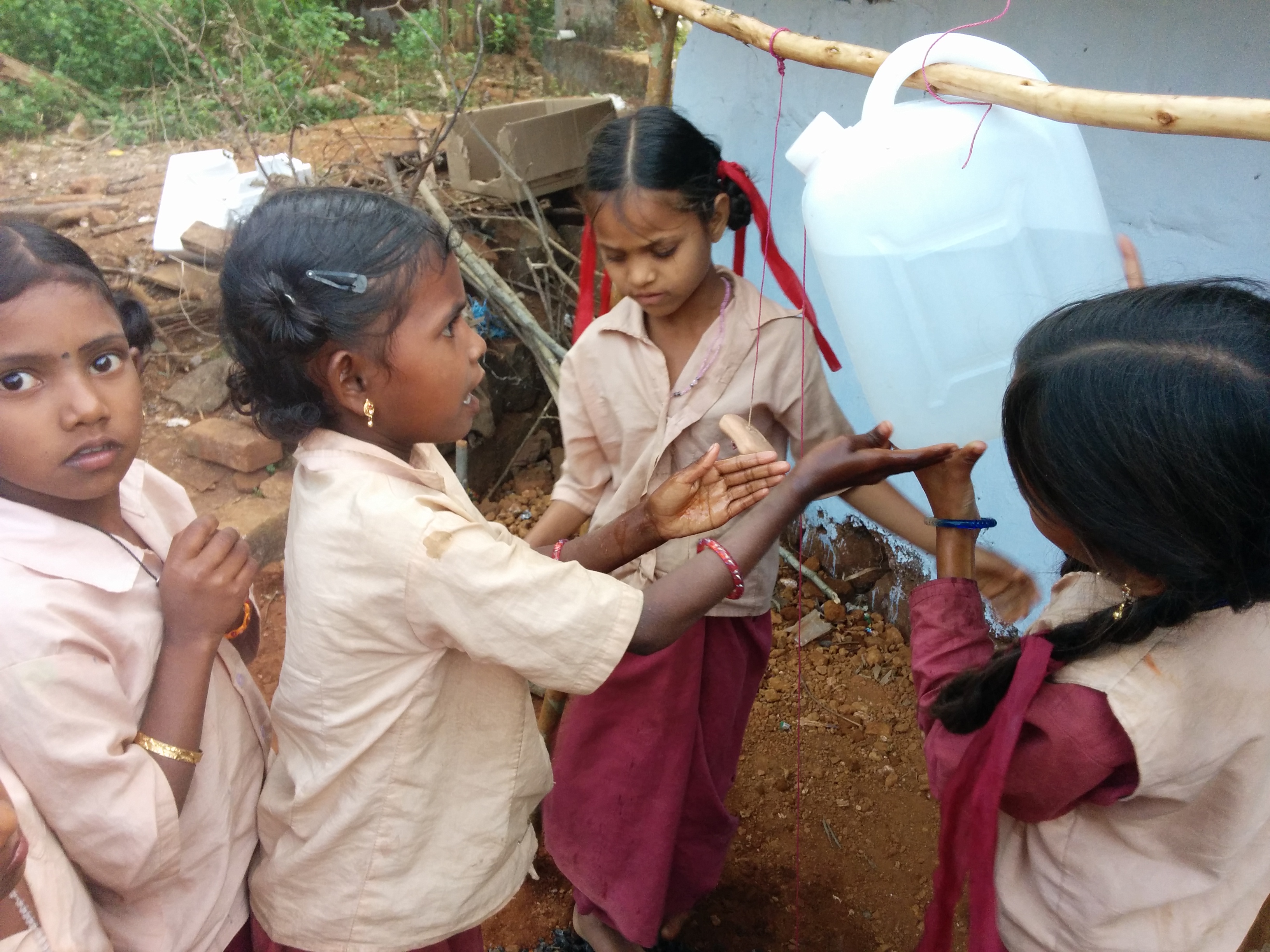 "Kids would ask us, 'why and how are you so clean? We also want to be clean like you.' So it's not like they don't value cleanliness; they just need advice, facilities and guidance to do so," he says.
Anirudh is also spreading awareness about waste management among the villagers and enabling them to avail the Swachh Bharat Mission benefits.
Anirudh has brought a considerable change in the lives of people of Kolli Hills. But it wasn't an easy task. Especially when you have family pressure. "My mother was initially quite disappointed with my decision and did not agree with it, but my dad somewhere understood my frustration with a corporate job and gave me the freedom to do what I wanted to do," he recalls.
Today, when the family sees the amazing work Anirudh has been doing, they have accepted his brave plunge. "I have seen people taking the plunge, following a passion and being very happy with it. I am glad I took this decision," he says.
Villagers, skeptical at first, now openly welcome him to discuss all issues affecting them and also share their suggestions and ideas with him.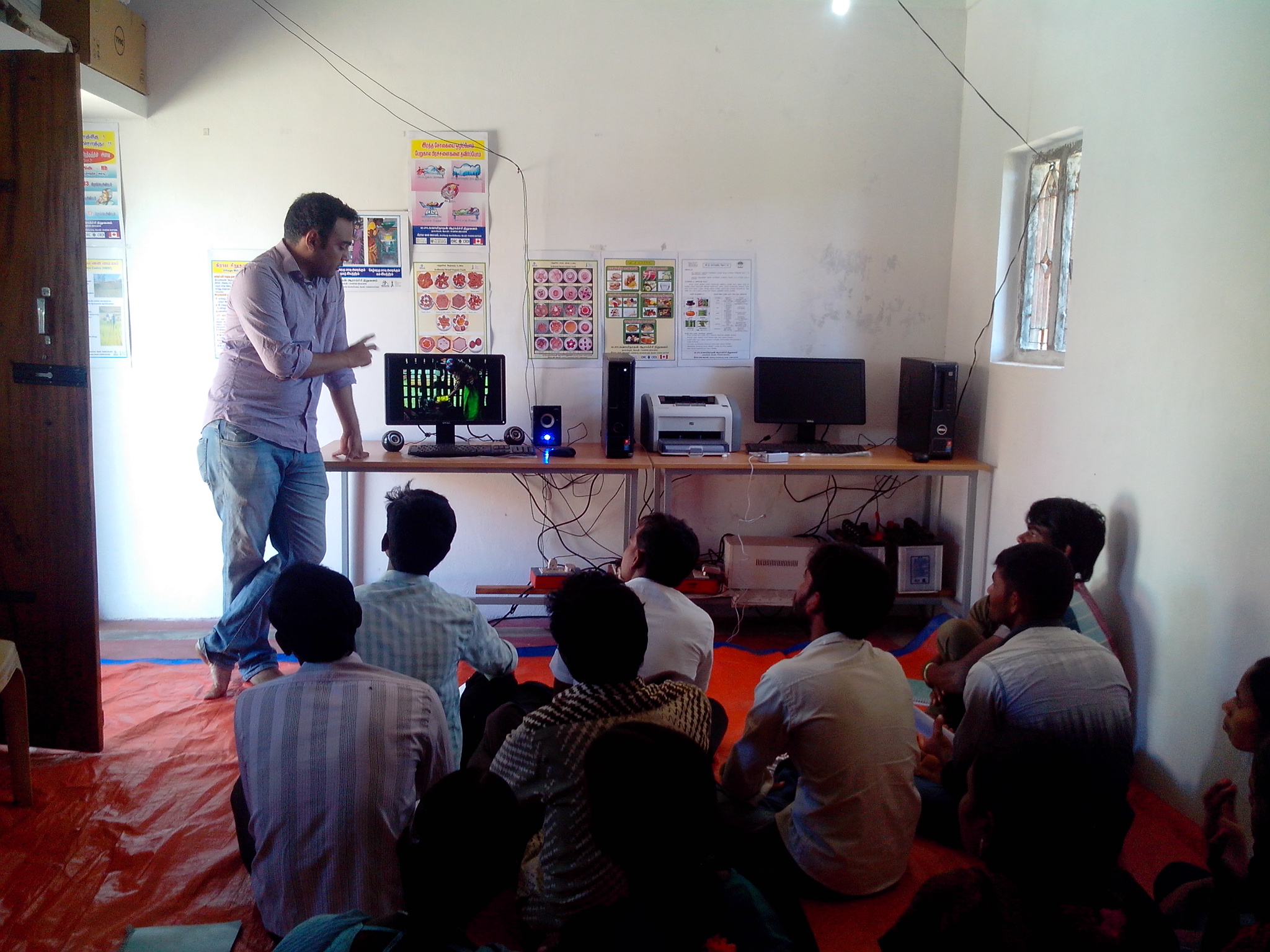 After the fellowship, Anirudh wants to continue his work in the development sector. "I am sure I don't want to go back to chemical engineering," he laughs.
"The fellowship has made me more patient. Earlier I would think people are used to the challenges affecting them and don't actively seek to improve their lifestyle. But today, my perspective has changed. I feel they too want a better life; it is lack of choices and opportunities that stops them," he says.
To know more about Anirudh's work, contact him at – anirudhprasadh@gmail.com
Tell Us More
We bring stories straight from the heart of India, to inspire millions and create a wave of impact. Our positive movement is growing bigger everyday, and we would love for you to join it.
Please contribute whatever you can, every little penny helps our team in bringing you more stories that support dreams and spread hope.