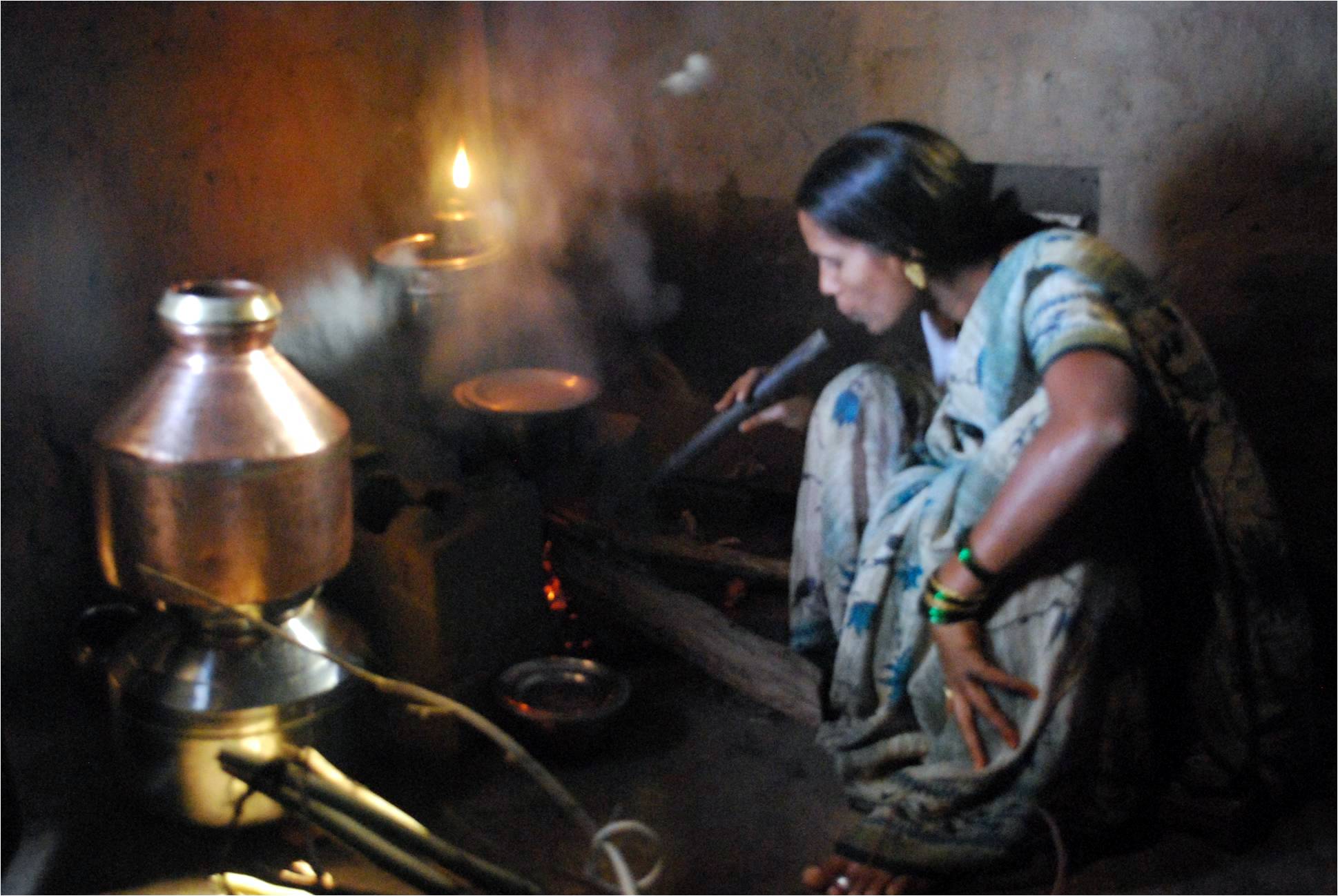 Try conjuring an image of an Indian village, sans its depiction in Priyadarshan movies. Chances are, you will think of green paddy fields, a bullock cart tottering along dusty pathways,
Try conjuring an image of an Indian village, sans its depiction in Priyadarshan movies. Chances are, you will think of green paddy fields, a bullock cart tottering along dusty pathways, womenfolk carrying a load of firewood and mud houses emitting sooty smoke from their hay-stacked rooftops. From a distance, it is an unhurried, calm and stress-free life; even romantic!
Now imagine being in the place of that woman; who gets up before sunrise, walks to the nearest bushland or harvested fields, collecting as much dry wood as she can carry on her head and walks back to her hut to begin cooking for the day. Her luckier cattle-owning neighbor uses dried dung cakes instead. As she stokes fire in a rudimentary stove, a thick blue blanket of smoke takes her in its embrace. And soon, the lungs harshly begin to expel air, eyes start watering, while she unmindfully continues about her daily chores.
I ask her, "Doesn't this smoke make you sick?" She says, "Why, this is how my mother and my grandmother have always cooked. They were quite alright!" Logic you can't argue with, especially with people whose immediate worry is about ensuring at least two meals a day instead of health concerns.
"Have you tried getting an LPG cylinder?"
"Gas would be good to have, but it costs Rs 375 a month. We can't afford that. We use kerosene sometimes, but that too has to be bought from the black market, as the ration shop is always out of stock. "
Given the rising costs of LPG and the challenges of distribution in the interior of our country, over 75 million households in the country either have no access to clean energy, or cannot afford it. As a result, they still depend on traditional sources of cooking energy like firewood or agricultural residues on the traditional chulha. Not only does it create indoor air pollution, it is also inefficient in energy conversion.
Over the years, the government has launched several initiatives like the Improved Chulha Programme to address indoor air pollution and improving efficiency of stoves. But, even with the best of intentions, most of these have not made much headway.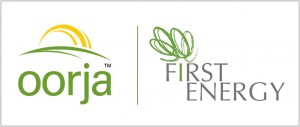 First Energy, a Pune-based start-up in the alternative energy space, was setup to offer a clean, affordable and accessible cooking solution to the under-served. While doing so, it is also attempting to create a sustainable business model – a welcome departure from the half-hearted CSR or aided initiatives which quickly lose steam and thus, their purpose.
First Energy worked with Indian Institute of Science in Bangalore to create Oorja biomass fuel and stove which together provide an almost smokeless cooking solution that's much more efficient compared to the traditional stove, and more affordable than LPG.
Oorja fuel is made out of agricultural waste like bagasse, groundnut husk or cotton stalks. It is compressed into high density pellets and sold in five, ten or fifteen kilogram bags. Oorja stove burns these pellets more efficiently using innovative gasification process. Mahesh Yagnaraman, MD of First Energy says, "Our stove is a prime example of how products can be co-created with the consumer, rather than just selling them 'hand-me-downs'. The offering, from the start has been tailor made keeping the lifestyle of these households in mind. We made a lot of changes to greater safety, ease of use, and durability."
There was a great product which consumers were willing to buy. How does one go about selling, though? Reaching these far flung villages has been a challenge for even the FMCG multinationals. Given the profile of these consumers, margins are lower. And that's why, costs of raw materials, production and distribution of stove and pellets have to really tightly controlled.
"Oorja is essentially a product for the woman of the house. We set about creating a network of prominent women in the villages who had some influence over large communities. They were our village level entrepreneurs. They would go from door-to-door, giving demos and convincing other women to buy. That really worked", reveals Mukund Deogankar, Operations Director at First Energy.
Because its fuel is easily available in the neighborhood, Oorja is eliminating the need to collect and store firewood. For households who still aspire to own the LPG stove, it has given them an affordable alternative. Along the way, Oorja is also helping to reduce black carbon emissions.
Video: Watch how Oorja works
If you can't view the above video, click here.
The company has also launched new versions of Oorja for small hotel/dhaba or tea stall owners helping them save on commercial LPG costs.
Today, First Energy has over 4,75,000 consumers using Oorja stove and fuel across thousands of villages and urban poor in Maharashtra, Karnataka, Tamil Nadu and Andhra Pradesh. That's the number of women who now breathe, cook and live easier. Amidst the white noise on climate-change, depleting natural resources, and energy security, it's easy to miss the woods for the trees. And even easier to pin the big blame (quite often, with great reason) on profit-making corporate entities. However, the idea that we can do anything to create a planet-friendly and yet sustainable model without the participation of private initiatives making a business out of it would be overly optimistic, if not entirely unfounded. Initiatives like that of First Energy, thus need to be supported.
To know more about First Energy, visit www.firstenergy.in
Saurabh Pandey is an advertising & marketing professional based in Bangalore. Aside from his day job, he dabbles in English and Hindi writing. He is the co-founder of www.ingoodbooks.com. Saurabh has previously worked with First Energy, looking after its marketing and consumer-connect programmes.

We bring stories straight from the heart of India, to inspire millions and create a wave of impact. Our positive movement is growing bigger everyday, and we would love for you to join it.
Please contribute whatever you can, every little penny helps our team in bringing you more stories that support dreams and spread hope.