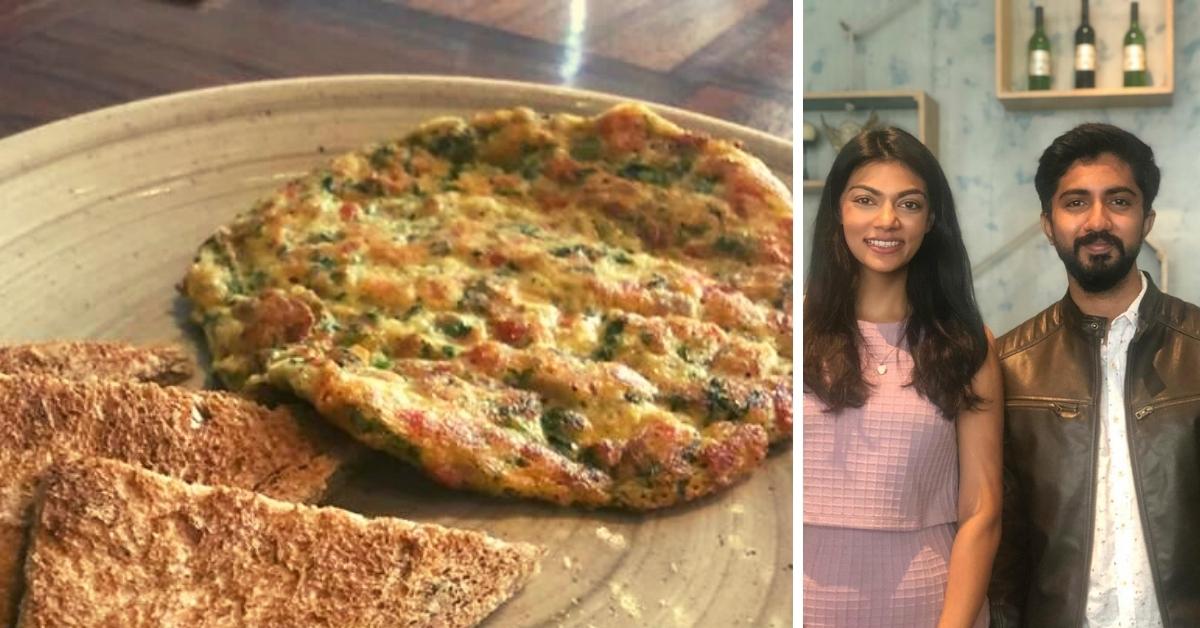 A startup based in Mumbai, EVO Foods' vegan egg is cholesterol-free antibiotic-free and matches eggs in taste, texture, and protein quality — all at a fraction of the environmental footprint.
A  plate of fluffy omelette and bread toast was put in front of Anant Sharma. He was a writer at a gaming agency and had been invited for a tasting. The dish smelled great, but he was sceptical. You see, this was no ordinary omelette. It was made entirely with plant proteins, a dream for vegans like Anant who miss the unique umami flavour of eggs. But he wondered — how close could it possibly be?
But his doubts quickly vanished with his first bite and polishing off the rest he ordered another one, this time with veggies.
"I couldn't believe it wasn't a real egg omelette," Anant tells The Better India. "The texture, the taste, everything was so close. It's amazing that we have something like this in India already."
The main ingredient was a liquid egg substitute created by Evo foods, a new Mumbai-based startup in the emerging alternative food space in India.
It was founded by Kartik Dixit and Shraddha Bhansali in August 2019. In just one year, they have come up with a prototype that resembles a beaten egg in taste, texture, chemistry and nutrient profile. It can be used in recipes such as scrambled eggs, frittatas, and egg rolls. They have also managed to achieve a price tag comparable to that of farm-range eggs in the country.
A Chicken And Egg Problem
There are many reasons why people opt for a plant-based diet, such as health and animal welfare. For Kartik, the prime motivation was climate change.
Animal agriculture contributes to 18 per cent of greenhouse gas emissions, making it the largest singular factor in global warming. It beats even the entire transport industry in carbon footprint.
Shocked by this data, Kartik turned vegan years ago. In 2014, after completing the Startup Leadership Program in Pune, he decided to focus on creating good vegan alternatives to animal-based foods. Alternatives that did not compromise on taste or nutrition.
He first worked on cell-based meat but soon felt that India doesn't yet have the technical know-how for lab-cultured meat. That's when he thought of eggs.
Eggs are amongst the most prevalent animal-based foods in India, consumed across regions and religions. The technology and talent needed for making a good egg substitute from plants were also readily available.
While he was chewing on this idea, he met Shraddha at a conference for food startups. She had recently come back from the US armed with an education in hospitality and experience in the restaurant industry. She runs her own vegan restaurant in Mumbai called Candy & Green and is a huge proponent of sustainability, nutrition and a vegetarian lifestyle.
They discussed the future of food and really hit it off. This was in December 2018. In August next year, they set up Evo.
"What I really wanted was to change people's perspective of food," Shraddha explains. "And I realised that the best way to reach the maximum number of people was through something like Evo. Our goal is to create high-quality, affordable protein-sources for the world."
The Proof Is In The Omelette
Evo's liquid egg replacer is equivalent to what you get after beating an egg. All the raw ingredients that go into it are indigenous to India.
"We take Indian legumes, extract proteins from it and use these proteins that are completely plant-based to make our product," says Kartik.
The vegan egg, whose exact recipe is patented, is close to an actual egg in protein quality. One way of measuring this is with PDCAAS (Protein Digestibility Corrected Amino Acid Score). Its values range from 0 to 1, with 1 for the highest quality protein. For example, soy protein has a PDCAA score of 0.9, but eggs and meat have perfect scores of 1 each.
With a calorific value less than that of an egg and with many added vitamins like D3 and B12, the replacer is a very healthy protein source. It is completely devoid of cholesterol and antibiotics too.
According to the founders, the taste was easy to achieve with added flavours, but guaranteeing the texture of the cooked product was the biggest challenge. And they are constantly trying to improve on it.
Shelf stability is another difficult aspect they are working on, which would in turn solve many logistical limitations. They are also trying to make the egg substitute suitable for baking as the current version is ideal for pan recipes only.
The response from early tasters like Anant and customers at Shraddha's restaurant has been overwhelmingly positive. There is a bigger tasting session scheduled for January
"It's essentially like software development. We are continuously iterating on the product. We'll release an alpha version soon. Based on more feedback, we'll do a beta and then a full-scale version," says Kartik.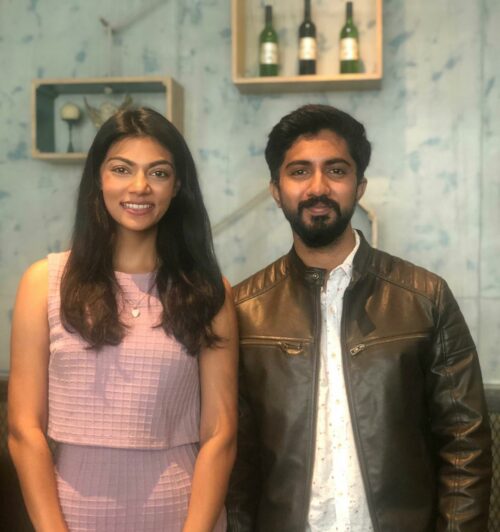 Putting Your Money Where Your Mouth is
Evo is currently a team of six, including the two founders and four food scientists and engineers.
They have grown in leaps and bounds partly because of the early funding they raised from the likes of Big Idea Ventures and Ryan Bethencourt — leaders in the alternative food and protein space.
Speaking of their future plans, Kartik says, "Our focus will be fully on eggs, even in the near future. It's a $200 billion market worldwide, so there's enough space to make amazing egg products and improve them."
They have partnered with more than 25 restaurant brands to include Evo as a vegan option on their menus, but their ultimate goal is to put it in the hands of the consumers. If things go according to plan, you should be able to buy it off of supermarket shelves, in 300 ml and 600 ml bottles, within a few months.
(Edited by Yoshita Rao)
We bring stories straight from the heart of India, to inspire millions and create a wave of impact. Our positive movement is growing bigger everyday, and we would love for you to join it.
Please contribute whatever you can, every little penny helps our team in bringing you more stories that support dreams and spread hope.