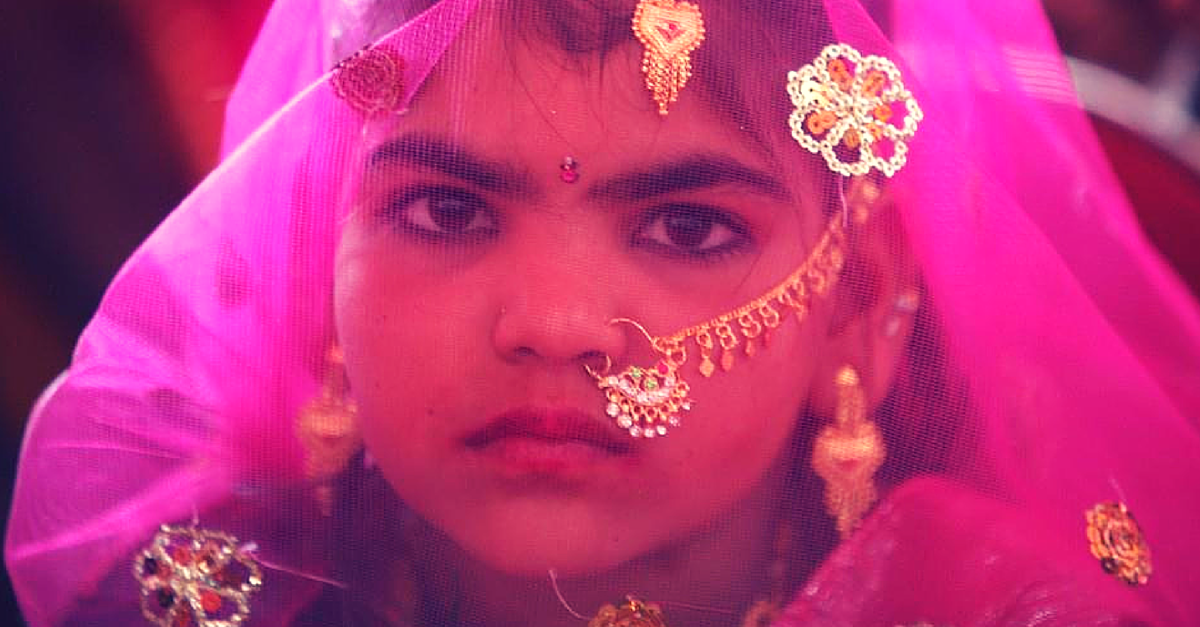 Getting married at 14 and pregnant at 16 is the usual course still decided for many girls in rural India. Here's how sex education is changing attitudes in a remote district in Madhya Pradesh.
Getting married at 14 and pregnant at 16 is the usual course still decided for many girls in rural India. Here's how sex education is changing attitudes in a remote district in Madhya Pradesh.
When Duna Bai got married she was just 14 while her husband, Naktiya, was 15 years old. Within the year this teenage tribal girl from Sidri village in Madhya Pradesh's Barwani district became the mother of a baby girl, who didn't survive as she was born extremely underweight. Although weak and malnourished, Duna was once again pregnant only a few months later.
"I used to feel really unwell and was terrified of having another child because my previous experience had been devastating. Yet, I had no idea how to take care of myself," recalls Duna, now 18.
Across the country there are millions of girls like Duna who are pushed into underage marriage, which, in the absence of any awareness on family planning, increases their vulnerability to untimely pregnancies and even sexually transmitted diseases.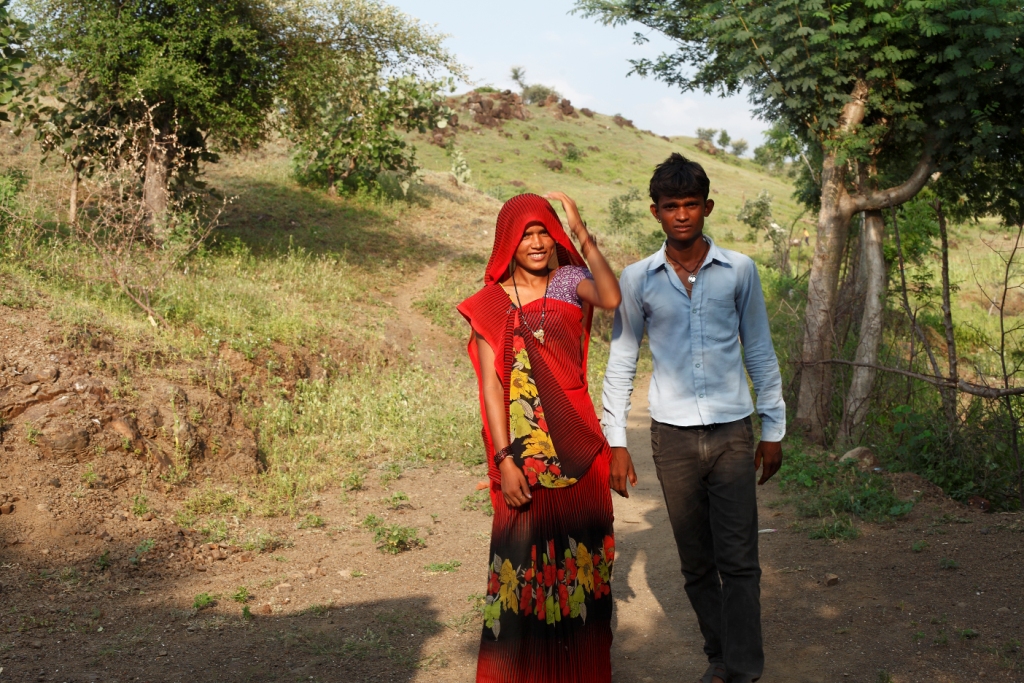 At the 2012 London Summit on Family Planning, India had committed to providing family planning services and supplies free of cost to 200 million couples and 234 million adolescents by 2020. Yet, the question of how this vulnerable demographic is to be assisted to secure their reproductive and sexual health rights largely remains unanswered.
Among all the barriers that prevent 10- to 19-year-olds from realising their reproductive and sexual health rights, denial is the biggest. While no one wants to accept that young, unmarried people are a sexually active group and must be informed of the contraception choices available to them, for adolescent married couples like Duna and Naktiya, the domestic family planning programme is of no real help as it is mostly focused on female sterilisation.
A few months ago, youth reproductive and sexual health (RSH) was discussed at a global family planning meeting held in New Delhi. Delegates from various governments, the civil society, multilateral organisations, donors, research institutes and the private sector, gathered to deliberate on how to advance commitments made to the Family Planning 2020 (FP2020) agenda. FP2020 is a global partnership that arose from the 2012 London Summit on Family Planning and it "supports the rights of women and girls to decide, freely, and for themselves, whether, when, and how many children they want to have".
At present, India's family planning programmes are at best tokenistic in addressing the particular needs of young people since female sterilisation continues to be the 'preferred' method for those who have completed child bearing, limiting the usefulness of spacing methods such as the condom, pill and the intrauterine device (IUD).
Whilst policy makers do recognise the urgency of improving and upscaling youth reproductive health programmes in order to help meet the national FP2020 commitment, and last year the Ministry of Health & Family Welfare did launch a National Adolescent Health Programme, the progress on achieving programme objectives has been slow.
According to Anjali Sen, Regional Director, International Planned Parenthood Federation (IPPF)-South Asia Region, "Whereas access to sexual and reproductive health remains a distant dream for many of the world's poor, marginalised and vulnerable young people, in India, more than 350 million young people are vulnerable."
Limited or restricted access to contraceptives, the lack of youth friendly health centres and the judgmental attitude of service providers are some of the key stumbling blocks towards making youth reproductive and sexual health a reality, especially for youth in rural areas, the disabled, sexual minorities and girls and boys that are not enrolled in the school system.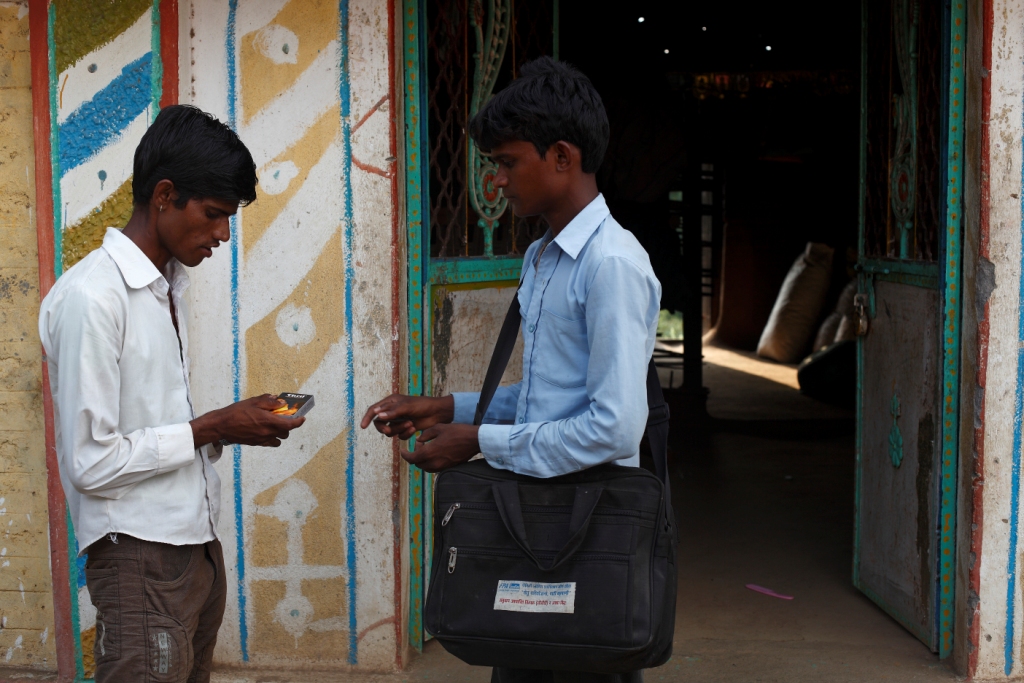 Moreover, even though sexual and reproductive health is supposed to be a part of the life skills education curriculum of adolescents in schools no special training is imparted to teachers to enable them to provide this in an appropriate and sensitive manner.
However, today, there is one novel intervention being carried out in a remote, backward district in Madhya Pradesh, which has successfully equipped stakeholders like government health workers, school teachers, anganwadi workers and panchayat members, to influence and empower the rural youth to take control of their reproductive health.
Barwani, home to 1.3 million people, is no haven for girls and women – the average age of marriage for girls is 15, the mean age for first pregnancy is 16, and the concept of spacing between subsequent pregnancies doesn't exist.
Additionally, the literacy rate among women is barely 50 per cent since thousands of girls drop out from school following their marriage. It's against this backdrop that the Family Planning Association of India (FPAI), with support from United Nations Population Fund (UNFPA) and the IPPF, decided to address adolescent reproductive health in the region with the specific aims of improving reproductive healthcare for boys and girls, delaying age of first pregnancy by one to two years and promoting spacing between subsequent pregnancies. Of course, at the onset several difficulties came in the way.
Shares Omendra Singh Chauhan, Chief Coordinator, Regional Technical Centre, FPAI, "One of our biggest challenges was to deal with the prevalent social practices. Not only was pre-marital sex among adolescents common, early marriage, too, was a norm."
Nonetheless, by using a variety of awareness building tools, such as attractive communication materials, lively wall art and engaging local events, as well as organising training sessions for influencers like teachers and health workers, the project has been able to mobilise the community effectively.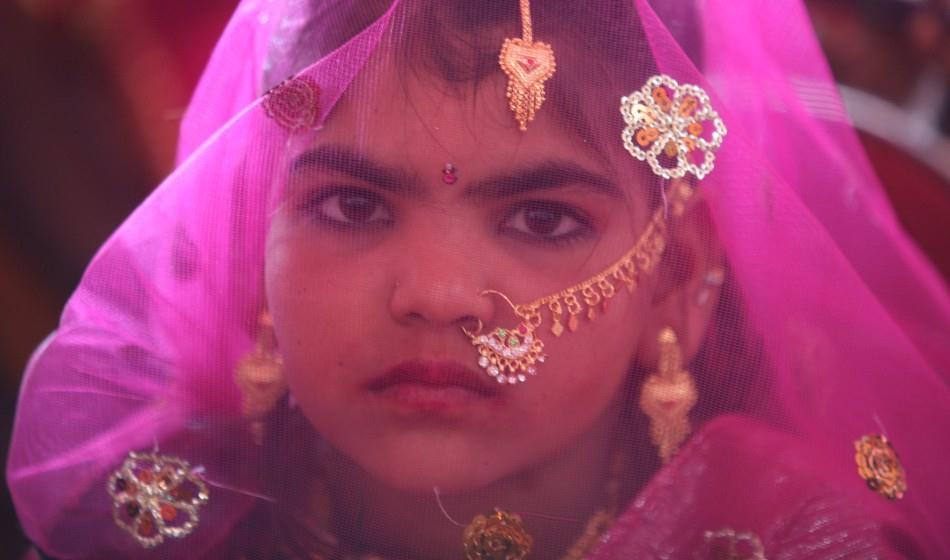 Photo for representation purpose only. Courtesy: theviewspaper.net
"Apart from these, we have used a social diffusion approach, in which we identified about 500 young couples, who were satisfied users of the family planning methods and encouraged them to talk to their friends in the village," reveals Dr. P.R. Deo, State Programme Coordinator, UNFPA-Madhya Pradesh.
Concerted efforts at enabling youngsters to understand and assert their reproductive rights have had a tremendous positive impact. It has given Sayabi, 16, from Khadyaka Mau village in Rajpur block, the courage to reject early marriage.
"After I attended a meeting conducted by our ASHA didi, I got to know of the many health problems I would have to face if got married at a young age. However, I knew that my parents would not agree to call off the wedding. So I approached the ASHA to talk to them. She, in turn, spoke to our Sarpanch (village head) and together they first convinced the elders in my family and then even got my future in-laws to delay the nuptials! Now I will complete my education and only then tie the knot," she says.
Not just girls but teenage boys like Rahul of Bilvadeb village have also learnt "about our body and of the various physical and mental changes we go through and how to cope with them". Fortunately for Duna, her village too was among the 514 hamlets covered under this intervention. "It was around the time I was expecting my second child that my village ASHA showed up at my door one morning. She gave me information about pre-natal check-ups, accompanied me to the government health centre for tests and told me about the importance of institutional delivery. Once my daughter was born she counselled me about contraception. I came to know that by using a condom or pill I could defer having children. So five months after childbirth we started using condoms and thereafter I switched to an IUD for two years," she informs.
Clearly, what once seemed to be unthinkable has happened in Barwani – young adults are not just up to speed with their reproductive rights but can freely talk about the importance of contraception and safe sex as well. Consequently, there has been a dramatic increase in the number of contraception users – from a dismal 2.4 per cent in 2011 to 30.9 per cent in 2014. The Barwani experience makes a strong case for "the need for government and like-minded NGOs to create wider partnerships that reach out to young people and provide them sexual and reproductive health information and services, regardless of their marital status, gender and sexual orientation".
Like this story? Or have something to share? Write to us: contact@thebetterindia.com, or connect with us on Facebook and Twitter (@thebetterindia).