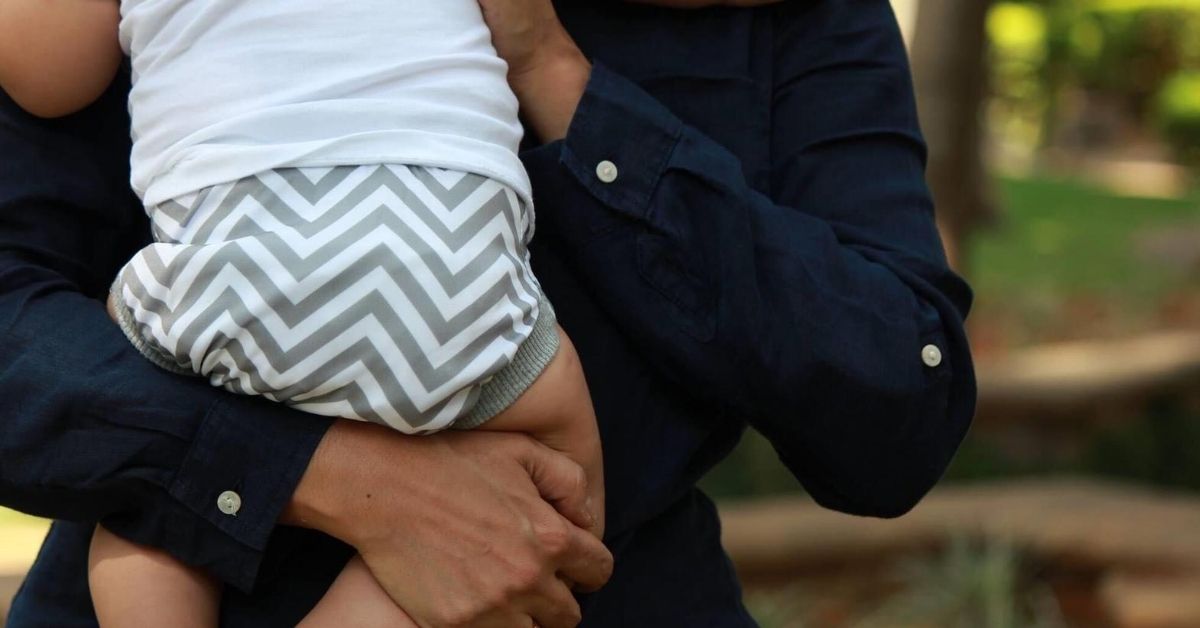 Always on the lookout for a 'green' solution, this mom found a way to make diapering convenient and eco-friendly.
Parenting doesn't come with a manual, but I learnt a lot when I became a first-time mother. It was a great feeling — he was someone that I had to keep healthy and happy forever. I was a quick learner and figured out the drill pretty soon, starting with diapering.
I always leaned towards 'natural parenting' and listened to my mother and mother-in-law for advice on infant care. My predisposition to all things natural, coupled with the fact that my baby was prone to allergies and rashes just strengthened my resolve to cloth diapering.
And that's what started my quest for the perfect cloth diaper.
Modern Cloth Diapers (MCDs)
My first child was born in the US, where several cloth diaper brands were available to us. These Modern Cloth Diapers (MCDs) had styles and designs to choose from, and they served different needs (night time, heavy wetter, etc.).
Cloth diapering with MCDs seemed like the right choice. These were a tad better than the average langots we saw in India. There was some thought that went behind the choice of fabric, the one-size-fit-all and they claimed to work like any other disposable while being rash-free and leak-proof — the only two features in a diaper that mattered.
I started with a small stash of MCDs and enjoyed the process. At first, I was just happy to do my bit for the planet. It was reassuring to know I was being green and leaving a better world behind for my children.
Not as Convenient
MCDs seemed convenient when we started our cloth diapering journey. It was easy to do once you got used to the routine.  But there if anything went wrong — one would have to start all over again. For example, if the baby was sick, the piles of laundry (not to mention the smell of used cloth diapers) quickly became overwhelming.
The commitment was challenging to maintain. To truly convert to cloth, one had to have an ever-ready 'stash' of at least 8-10 cloth diapers with different sized inserts (an absorbent layer put inside the diaper) at all times. And they weren't cheap.
Another issue that I was facing with cloth was that of leaks. It takes some time to find the right fit — especially in the 'one-size-fits-all' variety. And by the time you figure out a setting, the baby grows out of it. So, leaks were inevitable in several scenarios, often leaving me to figure out where I went wrong.
There was also the additional laundry time, needed to clean and wash cloth diapers.
Even on the 'being green' front, things were not as bright as they first appeared. I later learnt that cloth diapers consume a lot of groundwater during production thanks to their use of Polyurethane Laminate (PUL). Also, some of the trims on the cloth were imported, adding to the overall carbon footprint. And all that additional washing added detergent and softeners to the groundwater. All this and more increased the greenhouse gases that these diapers generated.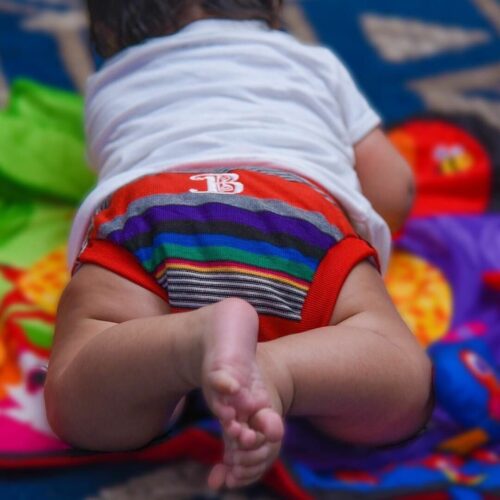 Deflecting to Commercial Disposables
The final blow came when I moved back to India with my 8-month-old. Delhi's groundwater is 'hard', i.e. contains high mineral content. That, coupled with the heat, impacted the core functionality of my diaper – increasing leaks and rashes.
So MCDs did not work for me in the long run. I would often shift back to commercial disposable diapers. Initially, it was while going out and night-time diapering. But eventually, I was using disposable diapers throughout the day.
While the convenience of disposables was a hard habit to break, I wasn't able to deal with the guilt I felt over the amount of trash I generated daily.
To reduce toxic waste, I tried to turn to imported biodegradable disposables diapers.
However, over time I learnt that not only was the process of bio-degrading waste not adequately implemented in India, but our waste management system did not separate organic and inorganic waste. And the disposables were exorbitantly priced to boot.
My search for options continued.
Converting to Hybrid Diapers
Hybrid Diapers are simply diapers that separated into covers (the outer layer with designs) and soakers (the absorbent inserts). These diapers sit on the spectrum between a disposable and a cloth diaper, hence the word 'hybrid'.
Hybrids brought with them the best of both worlds between cloth and disposables. The cloth took away the guilt of generating excessive waste, and the insert made the diapering process less bulky. There are several brands which sell both reusable and disposable inserts as well, reducing that worry also.
They seemed like the perfect option. Hybrids were more comfortable to use and learn, required less washing, and fit better than regular MCDs.  They were also cheaper than regular MCDs and needed a smaller 'stash' to make them work.
Health of Cloth and the Convenience of Disposables
The hybrids available in India were not entirely convenient. A significant issue was that the covers came with snaps that could hold only the inserts that came with that particular cover. But I liked hybrids and wasn't going to give up on them. So I finally decided to stick to the hybrids, but only after I came up with a solution myself.
That is when I designed 'Bdiapers', a hybrid diaper with a patented 2-part pouch system that separated the 'cloth' from the 'diaper'. Bdiapers are sold with washable and disposable inserts which makes it convenient; reduces washing and encourages reuse. And the pouch system makes it easier to secure any type of insert (home-made included) – making it one of the healthiest diapering options in India.
While the pouch system reduces washing and water wastage, the inserts encourage proper waste disposal. You need to toss away solids in the toilet bowl before wrapping these in paper and disposing of them like any other non-biodegradable separated waste, like say, a sanitary napkin.
To sum up, hybrid diapers worked best for me, and I have been committed to bringing these to other moms who are always looking for an alternative to disposables and are not able to commit fully to the cloth.
While diapering is an essential part of our parenting journey, it is vital to figure out a system that works best with your temperament, predisposition and the health of your child. I hope this journey helps you make the right choice for you.
Amrita Vaswani is a mother of 2 boys, 4 & 9 years old, and the owner of Bdiapers, India's only Hybrid Diaper with Chemical Free Disposable bio-soakers. Amrita is a passionate advocate of Organic, Natural and Eco-Friendly Parenting
—-
The views expressed in this article are that of the writer's and do not reflect the opinions or position of The Better India.
Image courtesy: Bdiapers
(Edited by Sruthi Radhakrishnan & Vinayak Hegde)
We bring stories straight from the heart of India, to inspire millions and create a wave of impact. Our positive movement is growing bigger everyday, and we would love for you to join it.
Please contribute whatever you can, every little penny helps our team in bringing you more stories that support dreams and spread hope.