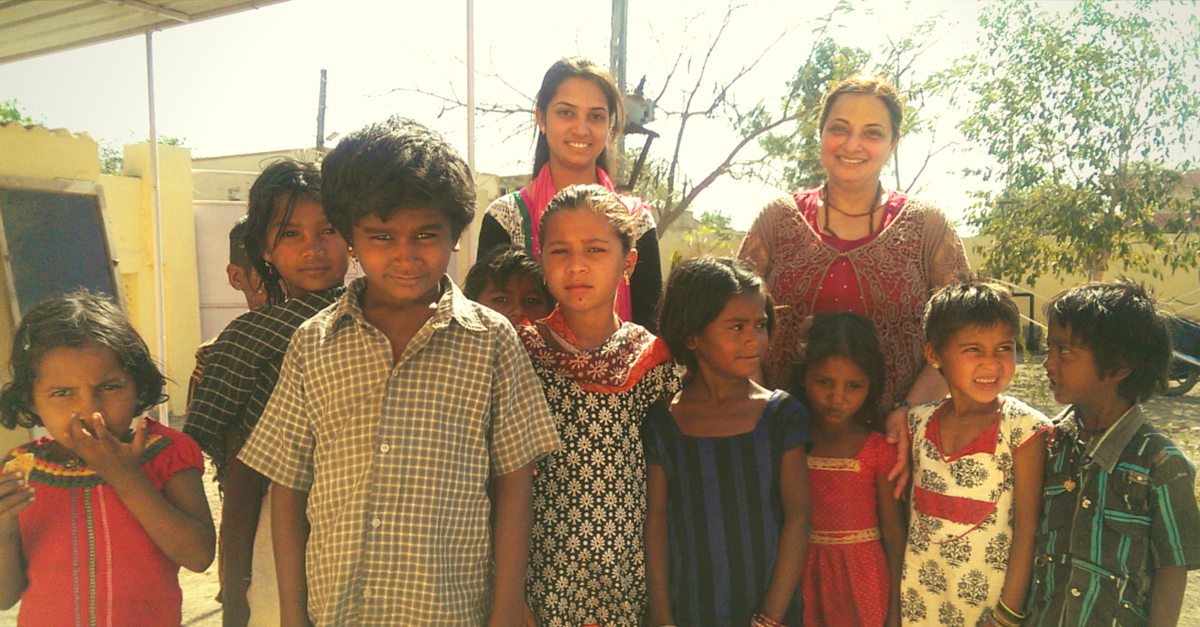 With the positive effects of Montessori on children being realised, more and more parents have started believing in the importance of sending their child to gain such an experience. Even so, the spread of this knowledge is scarce, especially in the rural and backward urban areas of India. One woman has taken it upon herself to change the course of this tide.
With the positive effects of Montessori on children being realised, more and more parents have started believing in the importance of sending their child to gain such an experience. Even so, the spread of this knowledge is scarce, especially in the rural and backward urban areas of India. One woman has taken it upon herself to change the course of this tide.
It is said that children are like little plants: you can bend them the way you want when they are young and that's how they grow up to be. Therefore, guiding them on the right path in their formative years is crucial so that they can grow up to be responsible citizens of a country.
It is this philosophy which makes Munira Nagji, recipient of 2010 YMCA Peace Medallion by YMCA Calgary, fly down from Canada almost every 3-4 months to her mother's homeland, Jivapar, situated in Gujarat.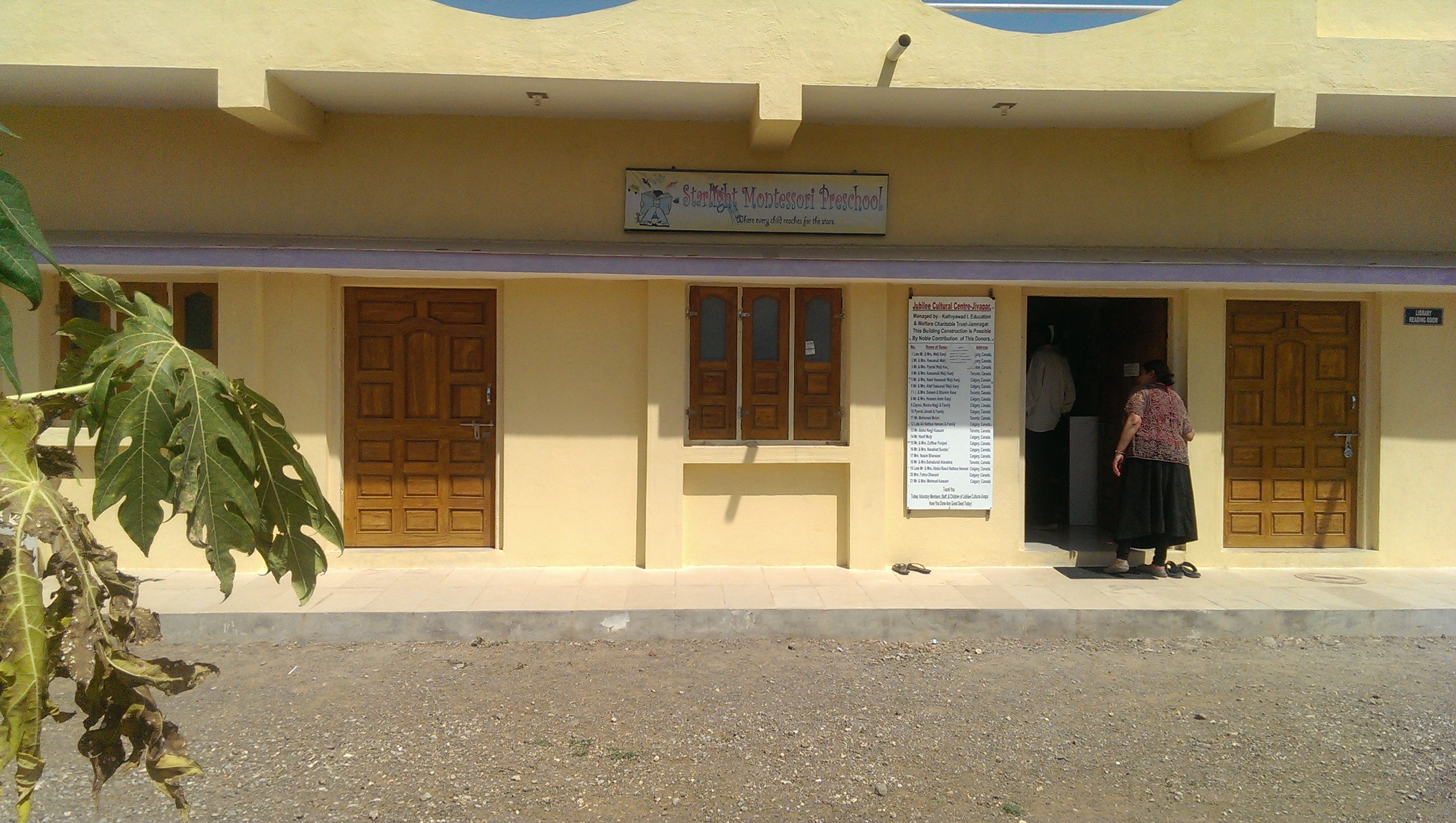 Located about 20 kms east of Jamnagar, Jivapar is little known, even in Jamnagar. It may be a small village of about 3,000 people, but the kids of Jivapar and some of the villages around it, have something more than 'just another day' to look forward to every day. Each passing day, more than 40 kids from the village explore this incredible world in an incredible way of Montessori teaching, which is extremely rare in the Indian education system.
As it is said that "charity begins at home", Munira started her mission 10 years ago by converting her living room into a Montessori for less privileged children, mainly from Afghanistan. She decided to teach them English because their parents didn't know English and, consequently, the kids fell behind the learning curve in their schools.
Now, every Saturday, her living room turns into a free Montessori for the kids who cannot afford any form of preschool.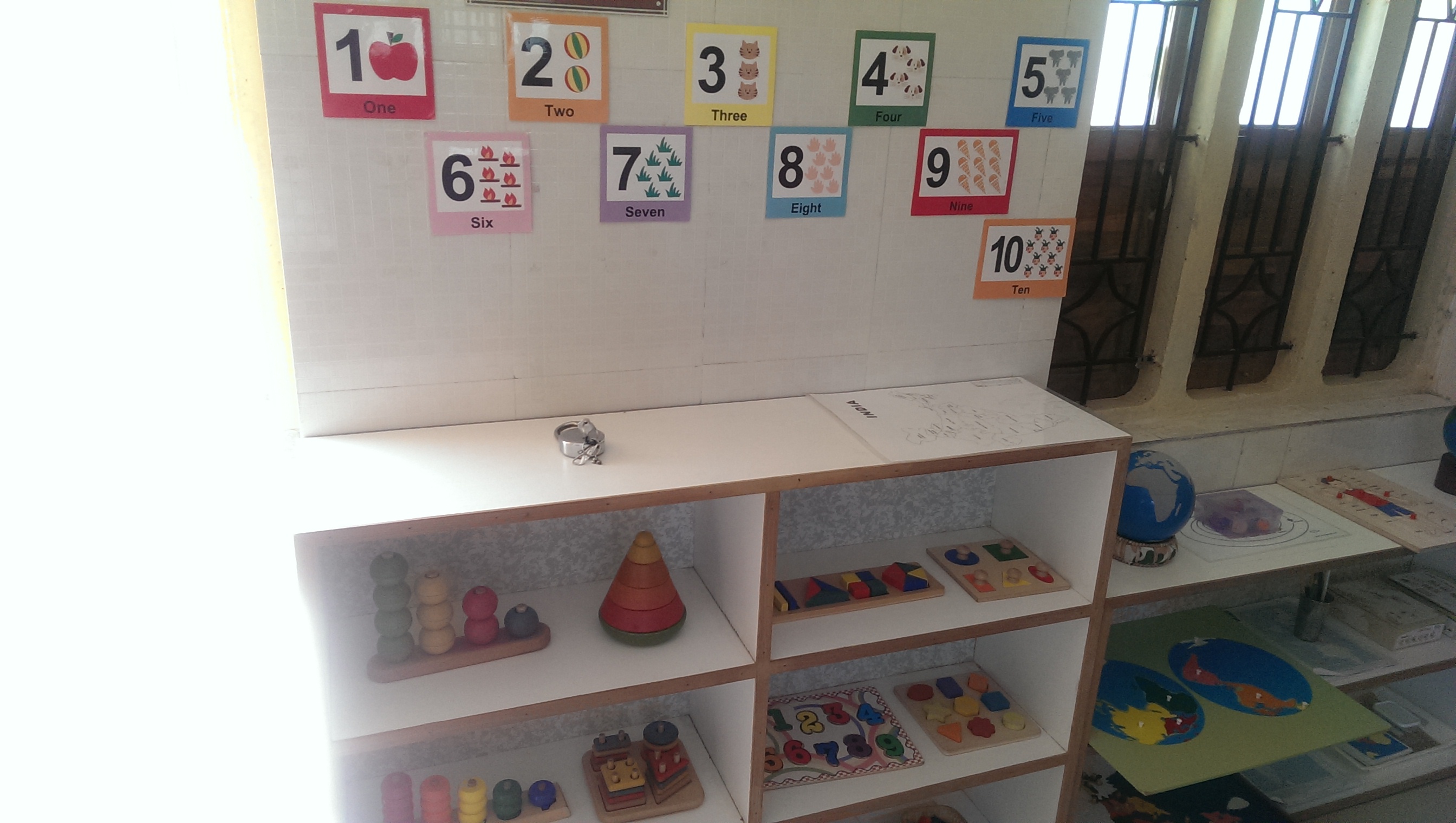 The Beginning
In December 2013, she transformed a playschool into a Montessori preschool at the Jubilee Cultural Centre, which is managed by Kathiyawadi Education & Welfare Charitable Trust in Jivapar, Jamnagar. Its name, 'Starlight Montessori Preschool', was the same as her school in Canada. A local resident, Nizar Hemnani, has been instrumental in the operational management of the preschool since its inception. Nizar has also been helping the Trust run many women empowerment activities, such as sewing classes, beauty parlor courses etc., in the same premises to enable the women of Jivapar, and the villages around, be financially self-reliant.
Munira, having a Preschool/Kindergarten Montessori Teaching Diploma degree, invested about three weeks of the initial period in training two teachers in the Montessori style of teaching, so that they can keep the school running in her absence and are able to earn their living simultaneously.
What is Montessori Education?
Montessori education system was developed by the Italian physician and educator, Maria Montessori. Key principles and characteristics of a Montessori education system include:
Freedom (within limits) to kids to learn on their own
Regard for a child's natural psychological, physical and social development
Mixed-age classrooms of children from the age of 2.5 to 6 years
Choice of activity provided to each kid from available options
Use of working models to learn concepts instead of direct instructions
Specialized educational material
Work time instead of study time
Emphasis on self-discipline instead of rewards and punishments
Source: Wikipedia, Montessori Institute
At the onset, she faced many challenges in terms of making the locals understand and follow the concepts of the Montessori style of education.
As it is a thing of rarity, even in urban India, the incorporation of this culture in the villages was a big challenge.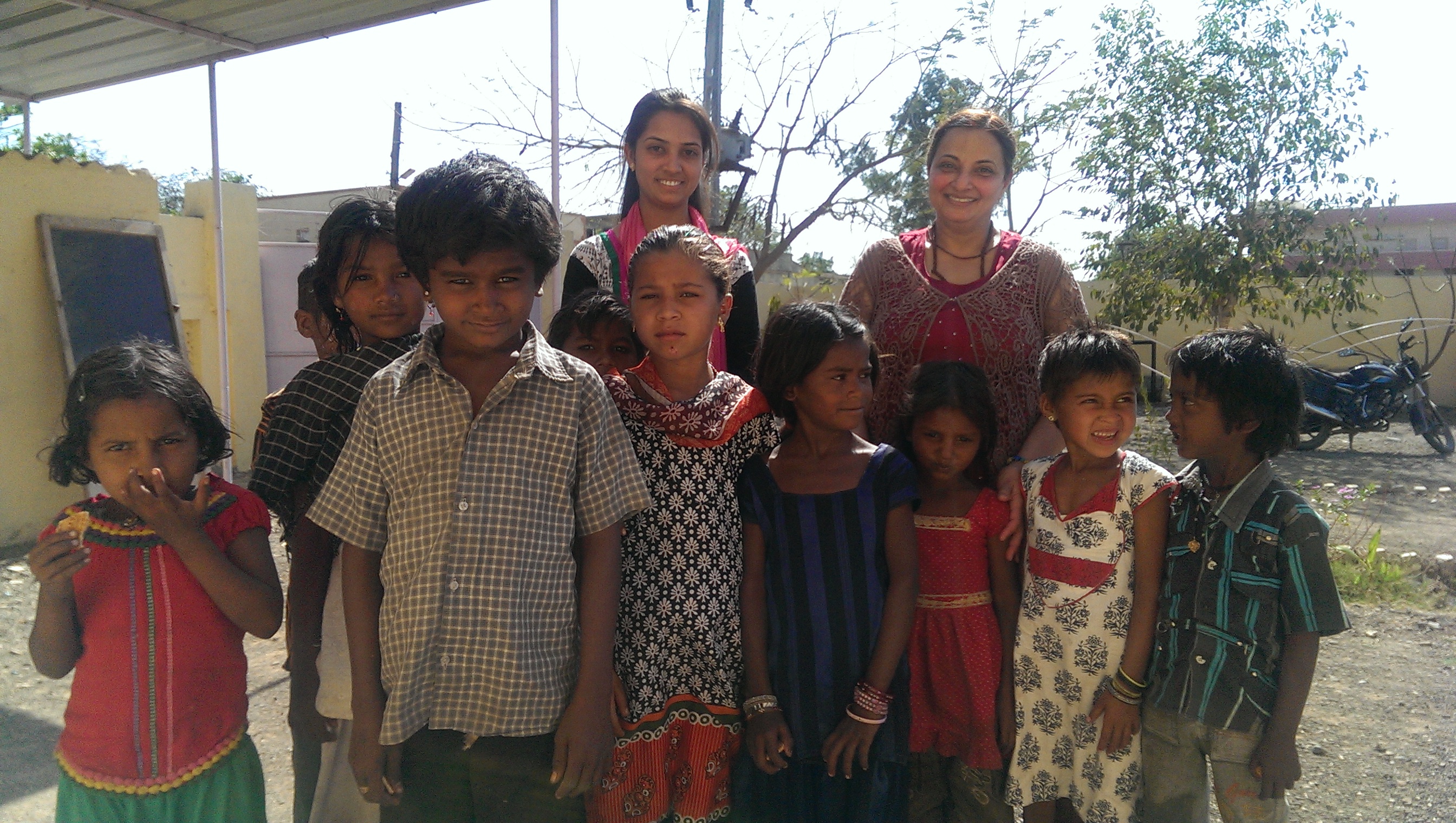 The first batch was limited to just 25 students, but with more students pouring in, about 41 students are currently a part of this pre-school and are spread into two batches of 25 and 16, respectively. Limiting the number of students is critical to the success of this mission because large batches reduce the attention given to each student.
Self-Discipline
These children have developed a sense of discipline, which can make even urban school kids look unruly. Each student coming to the Montessori enters the classroom and hangs his/her bag on one of the hooks behind the classroom door. The student then takes out a small mat from a box kept in one corner of the classroom, rolls it out on the ground, picks up his/her model that he/she feels like learning about on that day and experiments with it.
Once the time is over, the student puts the model back to its original place in its original form, rolls the mat, puts it back in the same box from where it was picked up, takes his/her bag from the hook and leaves.
During the entire process, teachers act as facilitators to the child and not as instructors.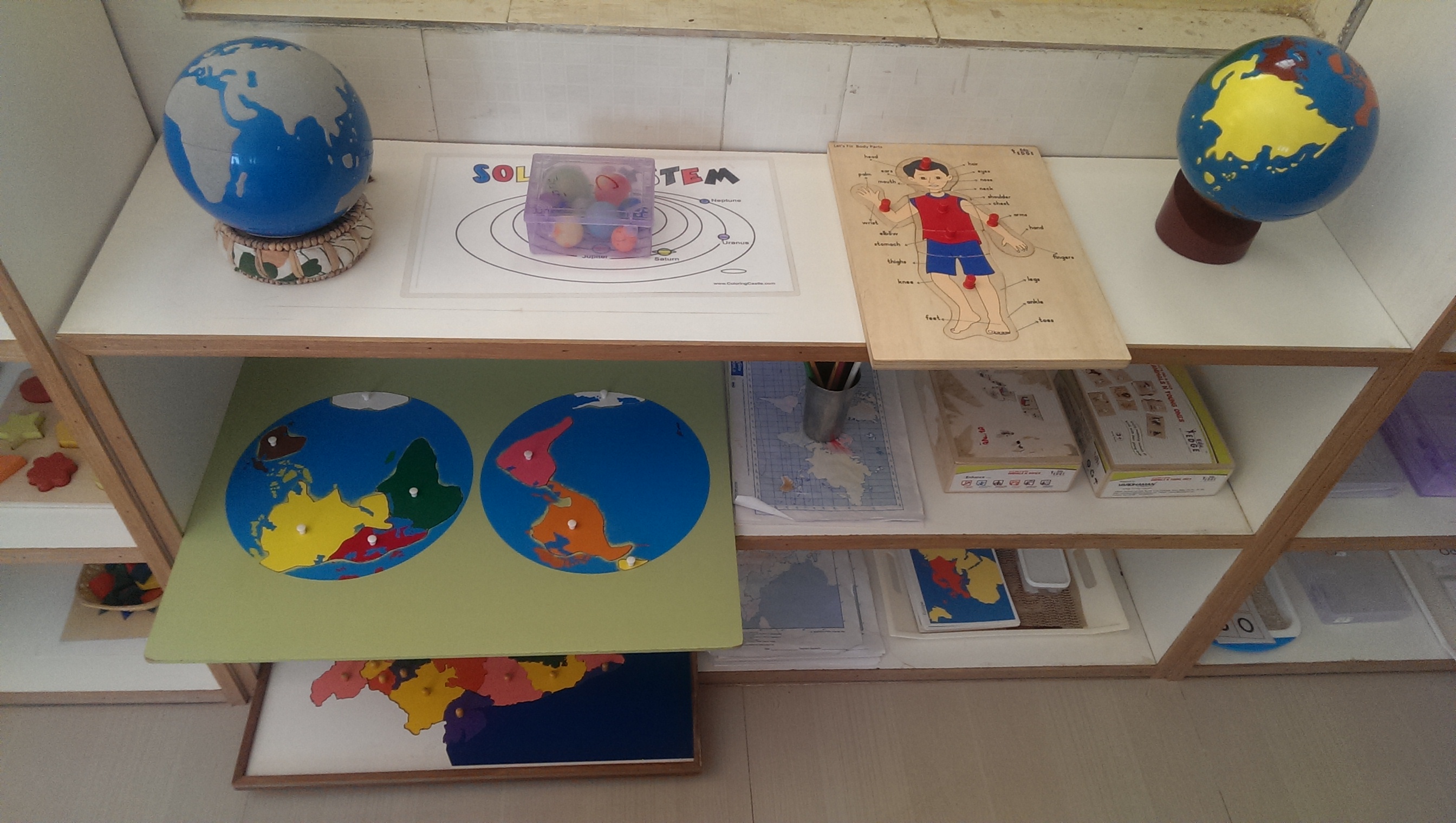 The impact of this freedom, coupled with self-discipline, is that these kids gain a head-start when they go to regular schools as they get to understand the concepts better, are able to identify things more easily and quickly, and develop a habit to learn on their own. This is a very important requirement for a country with a languishing rural schooling system, which is marred by inadequate number of teachers, poor teaching quality and very low attention per student.
"Children learn by watching. If you want to teach a child, don't say it. Just do it," says Munira Nagji.
A teacher must, therefore, lead by example in a Montessori set up and do themselves what they expect the children to do.
A Huge Step for Street Children
In January 2015, taking a cue from the "Masti Ki Paathshaala" initiative at Carter Road in Bandra, Mumbai, Munira dedicated a separate room for teaching the underprivileged street children whose parents are either beggars or daily wagers. Another reason behind doing this was that these children have barely any chance of a bright future, owing to the environment they live in.
Being at the lowest rung of the social ladder, they do not have access to the kind of education that other kids have.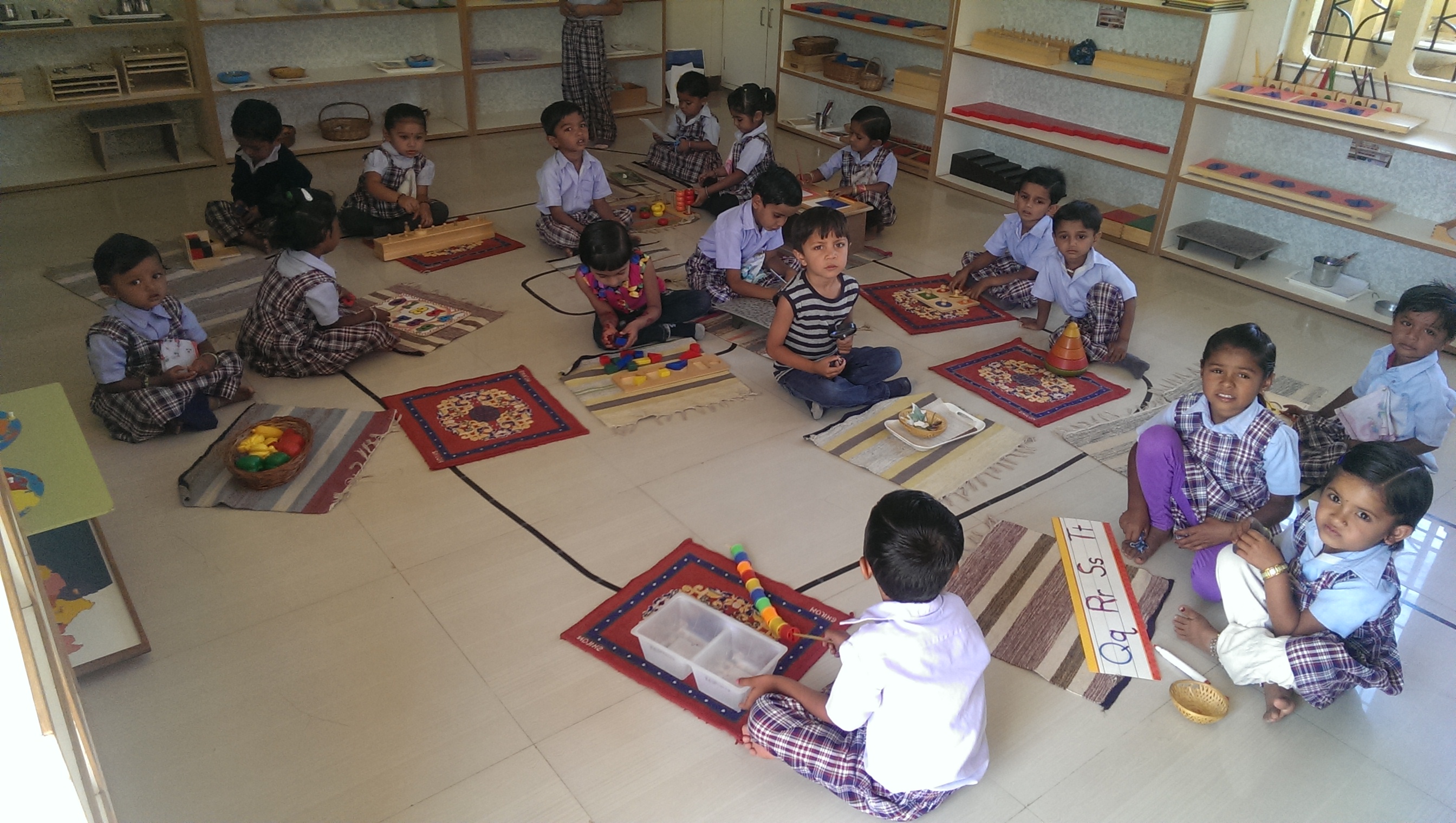 They wear dirty clothes and people don't like having them around. They are not treated well. They are the ones who are hit the hardest by poverty. It is this environment that is the breeding ground of criminals. Tapping these children early on and giving them the right kind of environment that shows them a bright future will make them take a step towards prosperity.
When asked about the greatest challenge she is currently facing, Munira instantly replied, "parental support". In various ways, support of parents is extremely vital for kids to be able to fully reap the benefits of Montessori education. Whatever kids learn at school also needs to be followed and implemented at home.
Inculcating the same discipline among the parents is an additional task for the preschool teachers and administrators. They need to ensure that the kids get the same kind of environment at home. For example, parents are asked to pack food which the children can eat easily and which does not create a mess or dirty the classroom, so that hygiene is maintained. With monthly parent-teacher meetings, each child's progress is shared with the parents and also the input regarding the kind of environment that needs to be built at home is given.
In this scenario, local member support helps in convincing the parents and gaining their trust.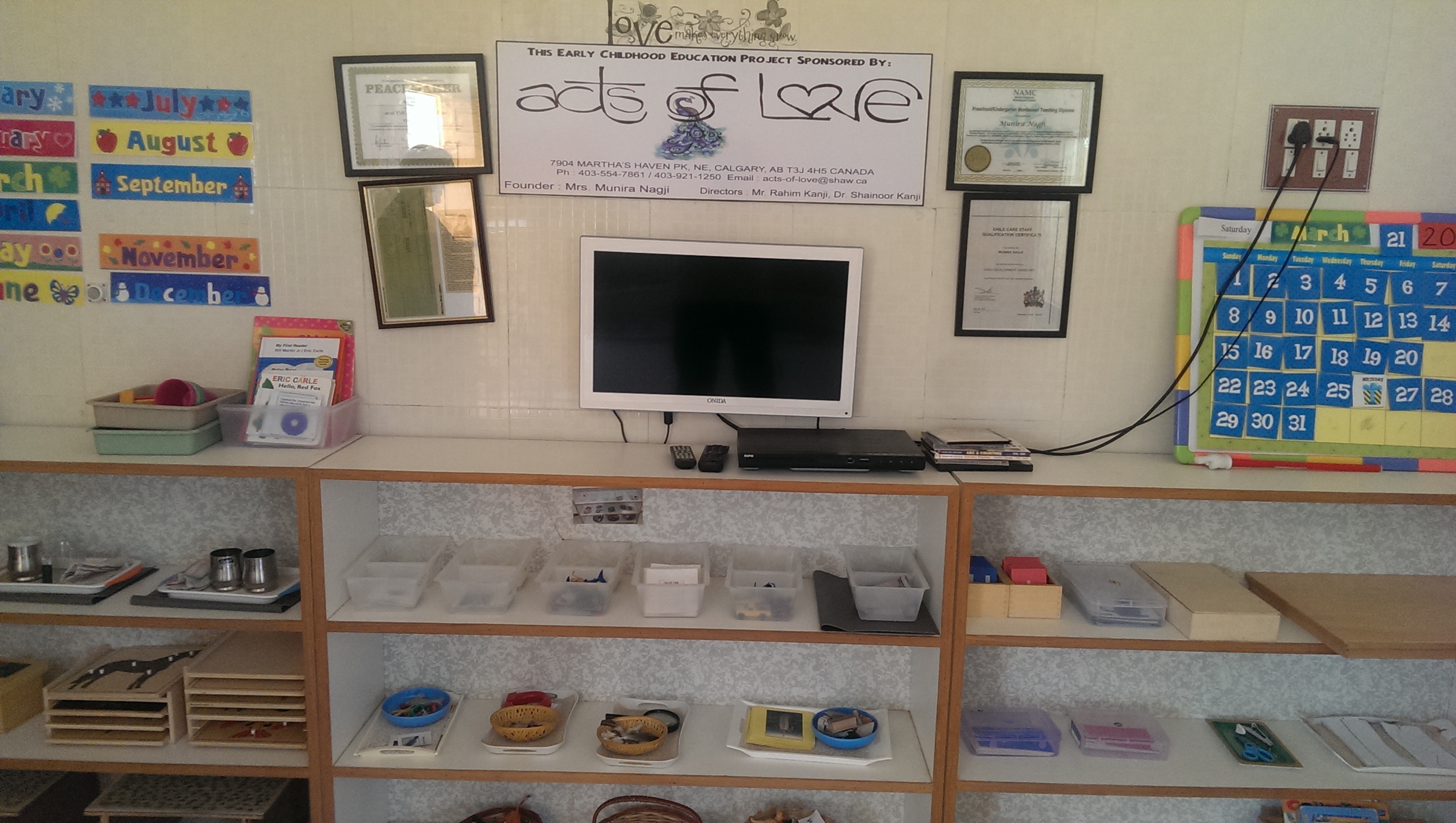 Thankfully, Munira doesn't face much of a problem with getting girls into the school due to the significant Gujarat government push regarding girl child education for many years now. With a contribution of only Rs. 50, it is not a huge burden for the parents either.
For the street children, it is free. However, Munira makes it a point to get the same supplies for the kids in Jivapar as the ones she uses for her Montessori in Canada. Her visits to India are marked with excess baggage resulting from big suitcases stuffed with material for the children, along with her own luggage.
Having spent her childhood in challenging conditions, financially and socially, before gaining stability with 7 years spent in Dubai and then a relocation to Canada in 1988, Munira attributes her actions to an inner drive pushing her to give back something to the village where her roots are. Today, she has a happy five-member family with three adolescent children. She speaks good Kutchhi, thanks to the efforts of Kutchhi NRIs who migrated to Canada but made it a point to keep their language alive.
However, her village has moved on to contemporary Gujarati and the villagers find it amazing to listen to some good Kutchhi from an NRI.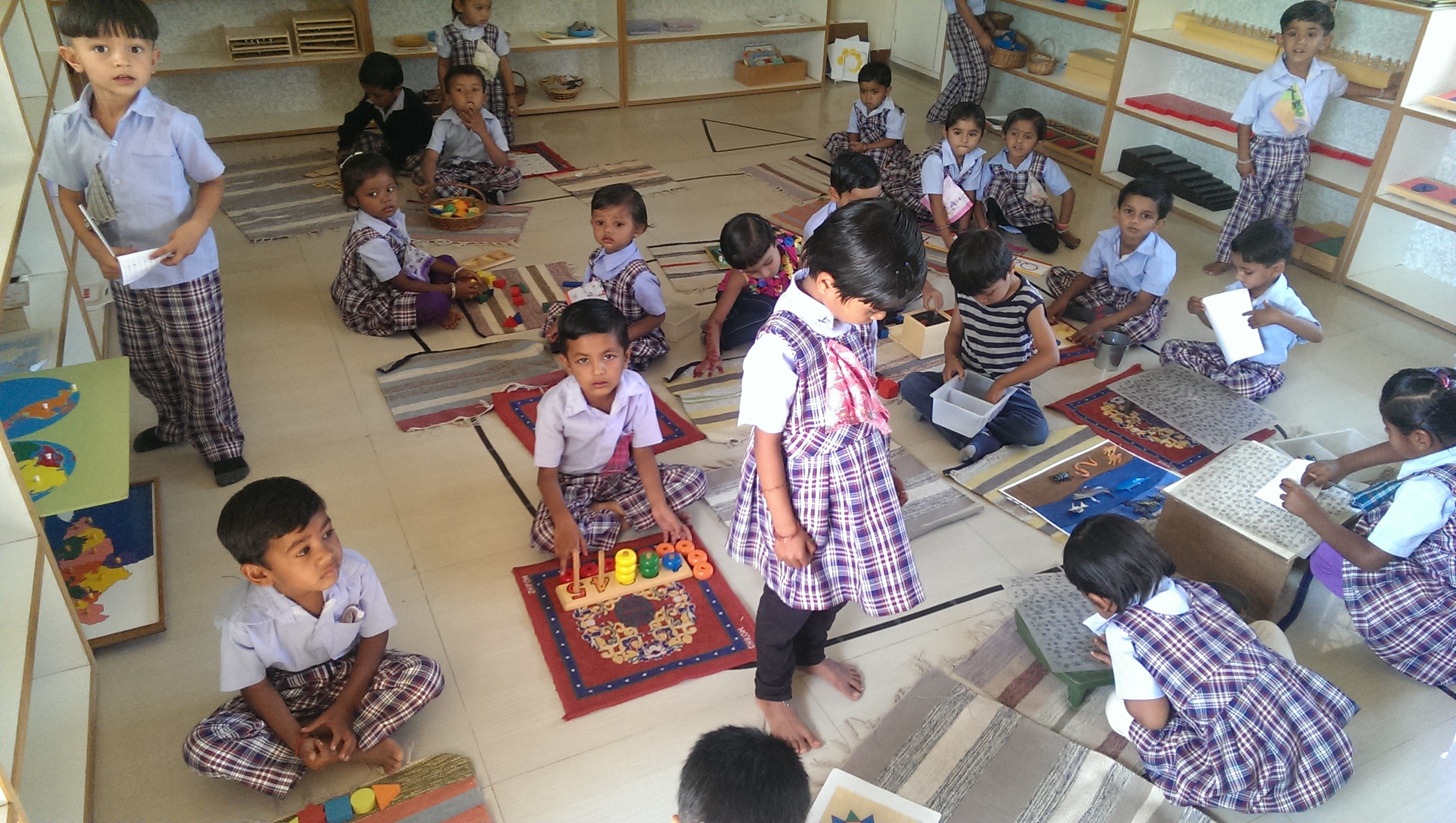 Future Plans
Munira has recently purchased a piece of land, at a few kilometers from Jivapar, where she plans to build an orphanage. The idea is to adopt orphans, even street kids, and build an environment which is conducive to their growth. For the street kids, parents will be asked to deposit some amount every month in their kids' account which will be accessible to the kid once he/she turns 18, so that they have something to start their life with when they enter the mainstream world. Parents can meet their kids once in a month to learn how their kid is progressing.
The drive to make a difference in the lives of the kids and help them grow into responsible citizens of tomorrow shall keep Munira motivated to continue her acts of love in the future as well, as it has in the past. She can be reached at info@acts-of-love.com.
Like this story? Or have something to share? Write to us: contact@thebetterindia.com, or connect with us on Facebook and Twitter (@thebetterindia).
Jay Mehta is an industry analyst, freelance writer and active blogger. Inspired by the concept of The Better India, his passion for writing and a desire to contribute his little to improve the society, he expressed his interest to author articles for us. Before his stint with the corporate sector, Jay completed his management education from Management Development Institute, Gurgaon. He blogs at
http://mehtaworld.wordpress.com/
Tell Us More
We bring stories straight from the heart of India, to inspire millions and create a wave of impact. Our positive movement is growing bigger everyday, and we would love for you to join it.
Please contribute whatever you can, every little penny helps our team in bringing you more stories that support dreams and spread hope.