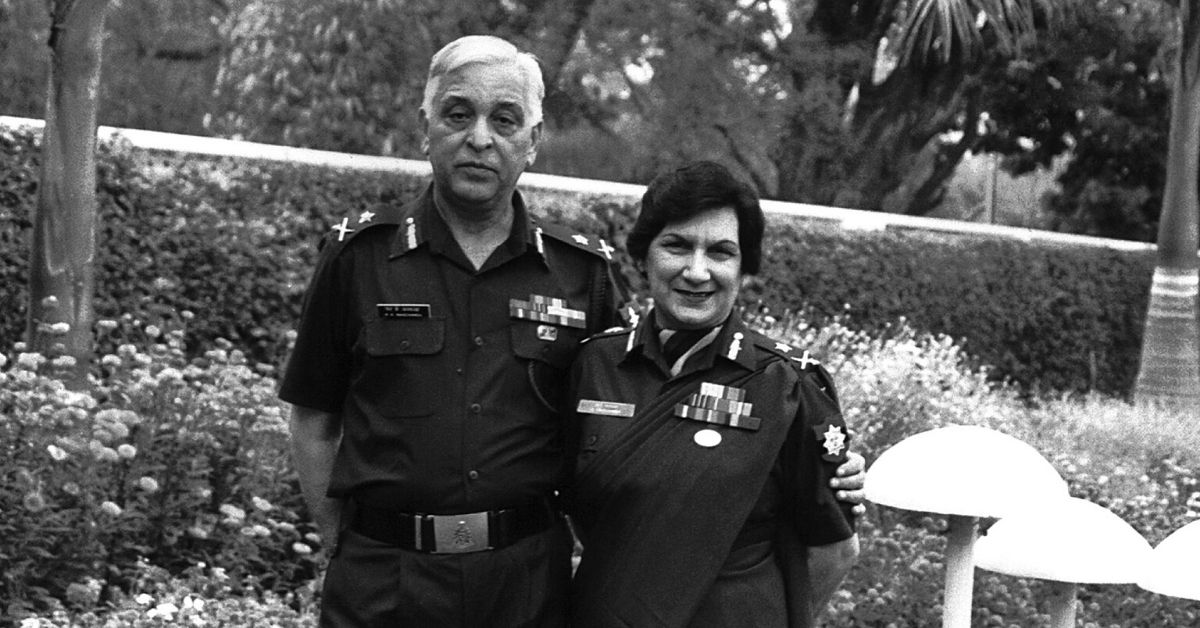 "Hardly any couple in the Army had risen to the rank of Major General almost simultaneously," says Maj Gen N K Manchanda who served in the Army for 37 years and shared this amazing tale.
Sitting in his Bengaluru home amid a pandemic, the retired army doctor Maj Gen N K Manchanda (Retd.) recalls fascinating anecdotes from his illustrious career. Together with his wife, Maj Gen (Mrs) Anju Manchanda, VSM, they became one of the first couples in India to rise to the prestigious rank of Major Generals, who served during the 1999 Kargil War.

"I just want to relax and rest now. I am not overwhelmed by loneliness. But, it is indeed difficult to realise that she went away," sighs Manchanda, talking about his late wife. 
On the eve of Kargil Vijay Diwas on 26 July, Maj Gen Manchanda narrates the heroic events he heard and witnessed on the frontlines. In between, he shares the beautiful story of the power couple of Indian Army, and a lifetime spent together in love for the motherland and love for each other.
Meeting for the first time
"I joined the Army as a Captain in January 1967. My wife, Anju, joined the force the same year, just a month later," Manchanda shares. But it was not until a few months later that the two met each other. Their paths crossed in May when one day, Manchanda spotted Anju standing on a verandah at the Army Hospital in Delhi Cantonment.

"At that time, I never knew she was going to be the person with whom I would spend my entire life," he shares. Over a period of time, the duo was introduced to each other through mutual acquaintances and eventually fell in love. They got married a year later and saved many lives together, till Anju's demise parted the two.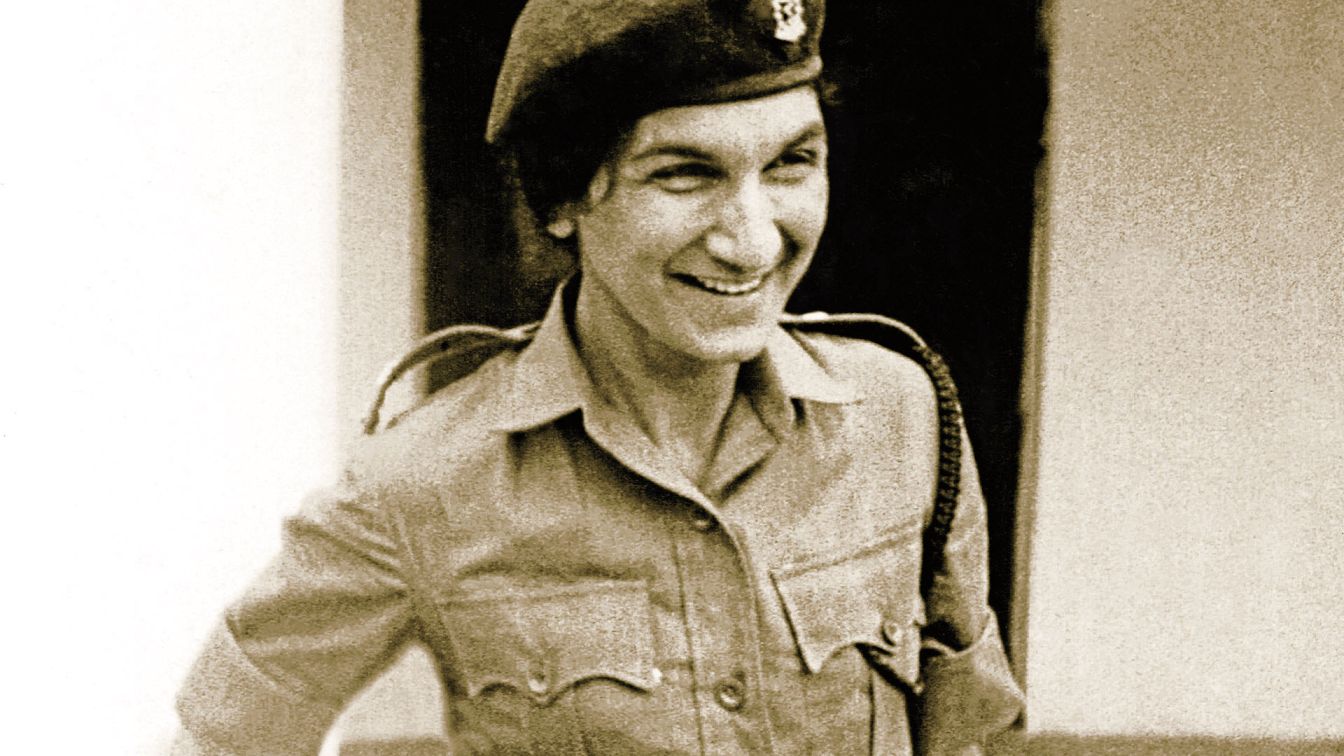 "My wife was an extraordinary woman. She was a dynamic genius, who excelled not only in her work but also in other vocations like photography, painting, dancing, gardening and so much more. She was an amazing doctor all along," expresses the proud husband to the first woman army officer to become the Deputy Director of Medical Services.
Serving during the 1971 Bangladesh War & 1999 Kargil War
In 1971, the newly married couple was just four years into their service when the Bangladesh Liberation war started. Manchanda was deputed as a regimental medical officer to Tripura and Bangladesh, while Anju was posted in Delhi. In fact, she was the braveheart doctor to accompany the Pakistani prisoners of war on a flight and rescued their Indian counterparts imprisoned on the other side of the border.

When the Kargil War broke out in May 1999, both the generals were posted in Delhi. Manchanda was the Deputy Director-General Medical Services (DGMS Army) who was training the medical personnel to stay prepared with reinforcements for a bigger war anytime. 
"We had no idea when the war was going to end. We had to stay prepared at all times," he says.

Anju was posted at the Army Research & Referral Hospital which handled most of the war casualties. 
He shares the story of Captain Vikram Batra's bravado at Tiger Hill. "After he hoisted the national flag on top of the peak, he contacted the then Army Chief General Ved Malik and said — Ye Dil Maange More — which was the code phrase for victory."
"However, Pak troops returned soon with more forces to reoccupy Tiger Hill, when Captain Batra single-handedly destroyed their bunkers with a grenade. He was himself injured during the battle."
"When another officer requested him to rest and offered to volunteer, Batra dissuaded him reminding him of his family and children. He went ahead like a hero and lost his life in the bargain. Months later, when he was being honoured posthumously, a young girl came up to thank the late captain, for saving the life of his father that day," he shares.

"These are moments that stir us as army officers. This is the kind of courage we need to save our country," Manchanda expresses with gusto.  
Serving in the armed forces as a couple was hardly a cakewalk 
There had been times when the couple had to live apart due to their postings, for five years. Once, for nearly one and a half years, N K Manchanda was posted at Ladakh as the Head of Medical Services. "We have spent almost 50 per cent of our careers apart from each other. Even when posted at the same place, we preferred not to be posted in the same unit. We ensured that we do not face any mutual conflict of interest in the workplace. And we had the strict policy of never discussing work at home," the captain recalls.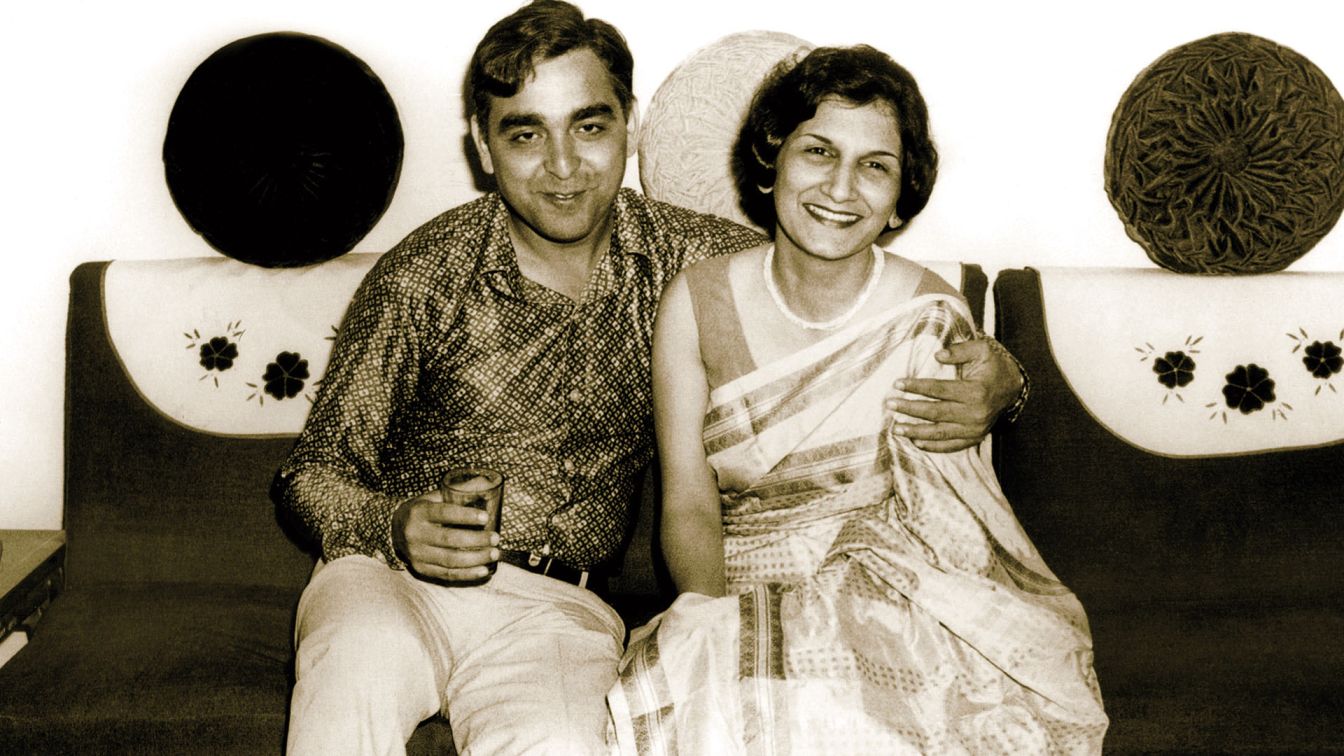 At home, the couple would spend quality time with their two daughters or indulge in hobbies like gardening. "Whenever she faced some problem at her work, instead of criticising her boss or superiors, I always encouraged her to overcome it like a pro. I knew that she would excel in any task entrusted to her. She also encouraged me the same way when I would face any professional issue."
Still, conflicts do happen, especially when two powerful personalities like Anju and N K Manchanda are working together. But, the couple ensured to power through all difficulties with dedication, sincerity and love.
"He (Maj Gen Manchanda) and Anju complemented each other in every way and were a popular couple in Shimla. Later, they both rose steadily in their profession to the exalted height of Major General. In many ways, it was a rare achievement as at that time, hardly any couple in the Army had risen to the rank of Major General almost simultaneously and served in this rank in the Army for many years thereafter," shares Lieutenant General Vijay Oberoi, ex-Vice Chief of the Indian Army, in his tribute to Anju Manchanda. 
Till death do us part
Post their retirement in 2004, the couple moved from Delhi to Bengaluru where their elder daughter Sonia, a graphic designer, was settled with her husband. "Coming to Bengaluru was a whole new ballgame. We knew nothing about the city. The first challenge was to memorise all the roads and crosses. There was no Google Maps to help us out. We would always travel around with a city map in our car," Manchanda shares fondly. 
Later, Anju joined Vydehi Institute of Medical Sciences as a Chief Medical Officer. The same day, Manchanda started working at Mallya Hospital but left soon to join the Institute of Health Management. While he retired in another few years, Anju worked at Vydehi Institute till her last.
She passed away on 20 December 2014. Before her demise, she started scripting her poignant memoir – Bold, which was finished after her death by Maj Gen Manchanda and his daughters. 
Brigadier Bishnu Aggarwal, who was a colleague and a friend of NK Manchanda, shared his experience of working with the couple. "Manchanda is one of the most efficient, sincere and compassionate individuals that I know. We had only worked together for a year at a project in Secunderabad, but we have been close friends ever since. His wife Anju was an elegant lady."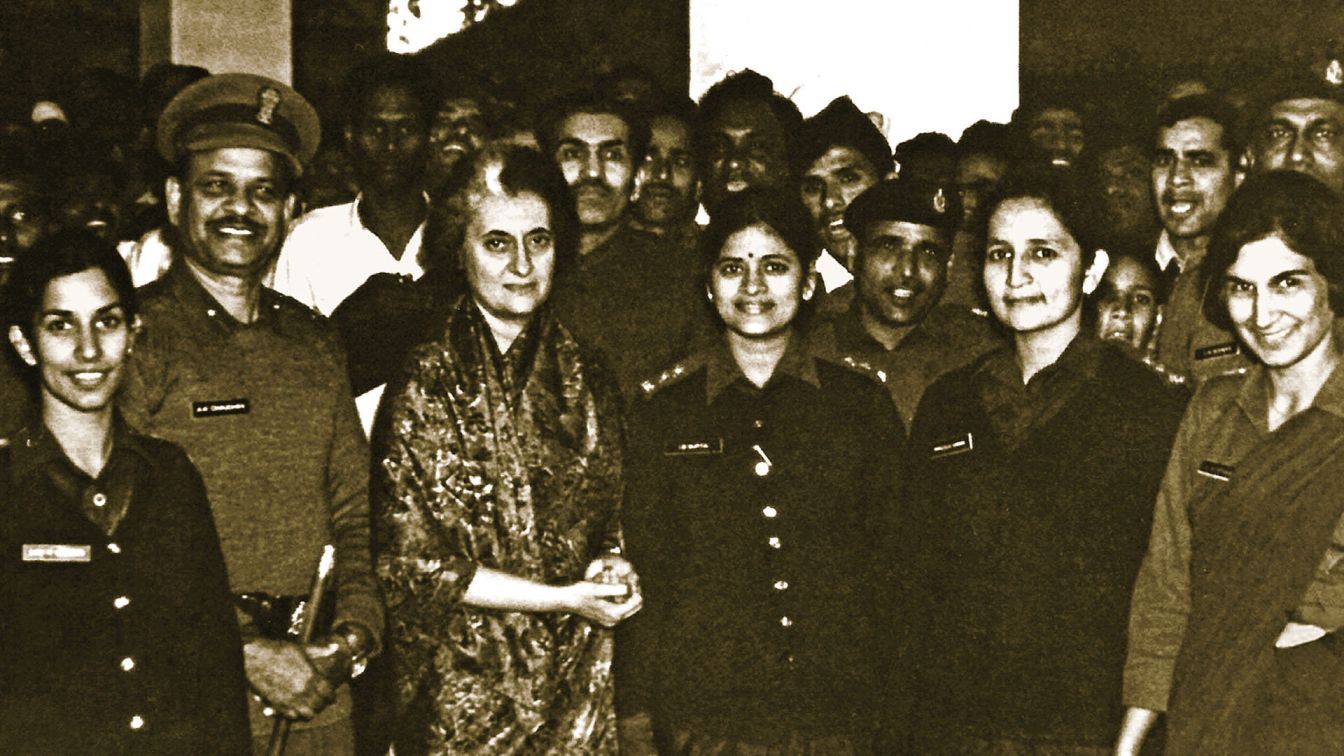 "When she was working at Vydehi Hospital post-retirement, she used to keep a photo of herself in the army uniform on her work table. This small detail really inspired me, when I learnt how her photo in the uniform motivated her every day of her life. Such was the dedication of this incredible couple towards their service," adds Brigadier Aggarwal. 
"It has been 21 years since our victory at Kargil. Kargil Diwas is now celebrated to honour our martyrs and remember their indelible contribution towards the country," says Major General Manchanda.
(Edited by Saiqua Sultan)
We bring stories straight from the heart of India, to inspire millions and create a wave of impact. Our positive movement is growing bigger everyday, and we would love for you to join it.
Please contribute whatever you can, every little penny helps our team in bringing you more stories that support dreams and spread hope.