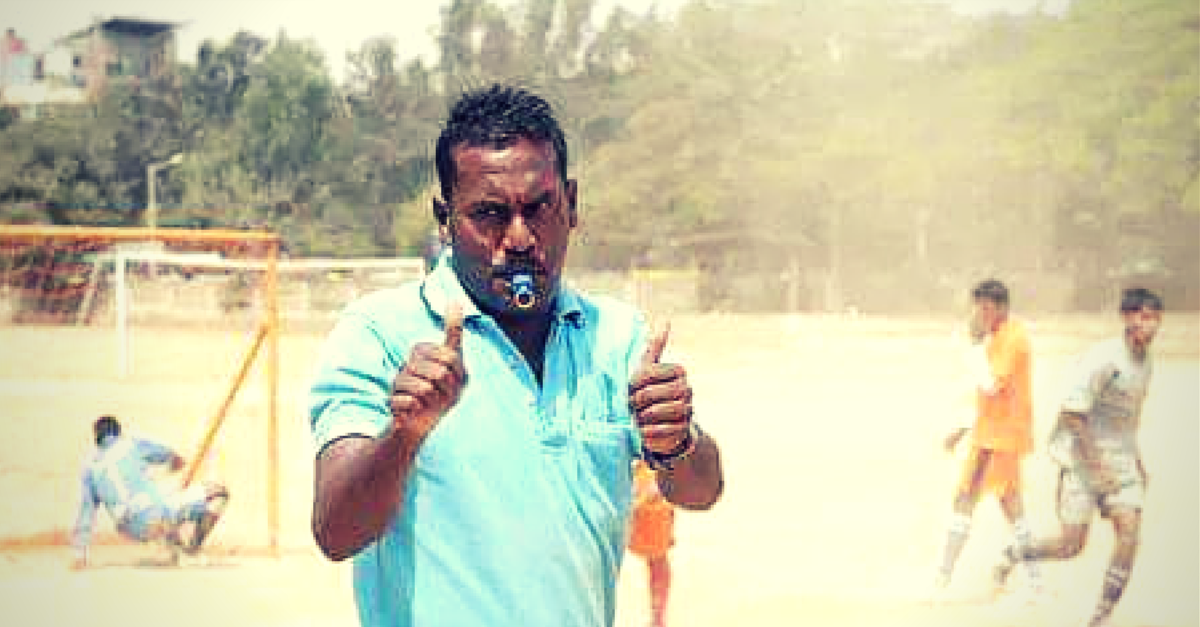 Akhilesh was once a 'Don' and was wanted by the police for 45 cases against him. Today he is a completely different person and teaches football to kids living in slums and red light areas. Here's the inspiring story of how Akhilesh left his dark past behind and started a new life.
Akhilesh was once a local 'Don' and wanted by the police for 45 cases against him. Today he is a completely different person and teaches football to kids living in slums and red light areas. An inspiring story of how one man left his dark past behind and started a new life.
Akhilesh was just an eight year old child when he was trapped into ill habits like smoking and gambling. His father was working as a peon in the government hospital at Nagpur, Maharashtra, and his mother was a housewife. With two elder sisters, Akhilesh was leading a fairly difficult life in the slums of Ajani in Nagpur.
While going to school he saw some older boys living in the same slum passing their time just sitting, smoking, drinking and gambling.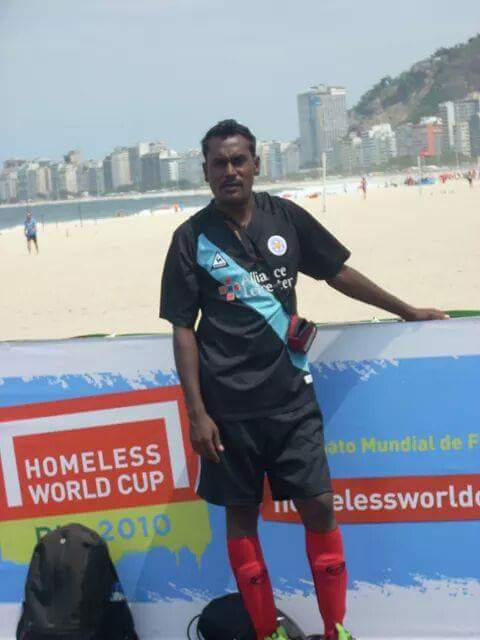 He often wondered how these boys managed to get money to enjoy all this. His curiosity led him to become friends with them. He stopped going to school after 6th standard and joined this group of notorious boys. Slowly, he realized that these boys indulged in robbery and various other socially ill activities. He saw them getting easy money and enjoying it. And on the other side, he saw his father working day and night and still failing to make ends meet.
Like any other teenager, Akhilesh was also attracted towards the easy money way. He started working for real estate kings and politicians in Nagpur to help them threaten people and sometimes even hurt them.
Smoking, alcohol and gambling were his life now. Slowly he made his place in the hit list of Nagpur police.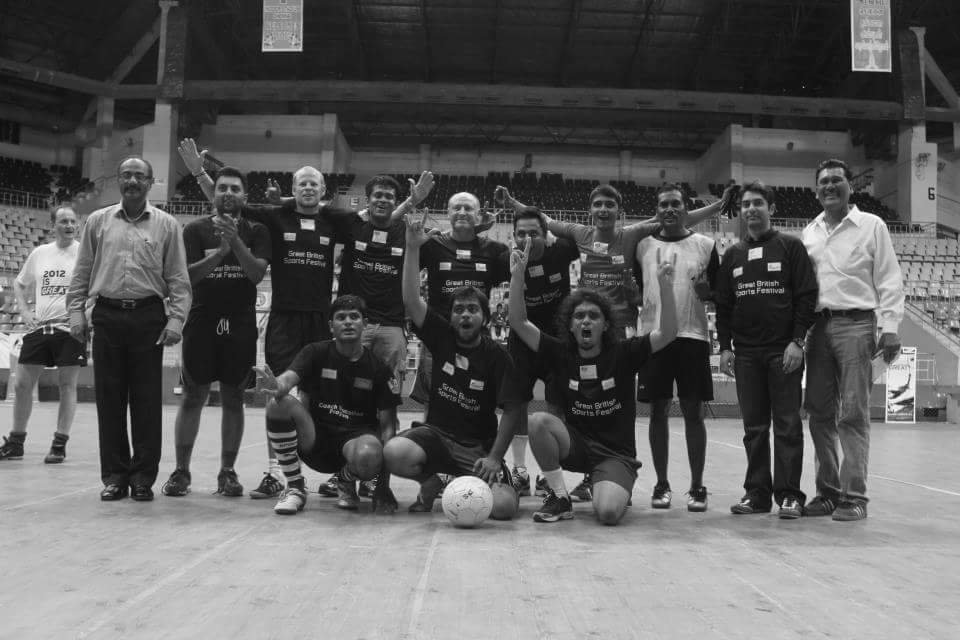 "Mr. Vijay Barse looked like a policeman to us, and so, when he called me and my friends who were smoking and gambling across the road, we were skeptical about going to him," says Akhilesh Paul.
But when Akhilesh asked Mr. Barse why had he called them, he was asked in return if they would like to play with the ball that he was playing with? Akhilesh and his friends were surprised and asked Mr. Barse whether he will pay them for this. And Mr. Barse nodded in reply, saying that he will give Rs.5 to each of them to play. The boys first made fun of him and then agreed to play as Rs. 5 just for playing was not a bad deal at all.
This became a routine for these boys for the next fifteen days, but on the sixteenth day, Mr. Barse refused to give them the ball saying that now he does not have money to pay them. The boys who were addicted to football by now were keen to get the ball even without the money.
"We realized that in those fifteen days, we were away from our bad habits and were getting used to a new habit, which was football. We started making ball from old clothes and paper and playing with it. But we really craved for the real football."
---
---
Meanwhile, Akhilesh was being chased by the underworld as well as the police, as he was accused in nearly 45 cases. He hid himself in a graveyard for about 15 to 20 days.
He used to sleep with the beggars, and sometimes snatch their food too, and then again run towards the graveyard.
None of the politicians or the big businessmen, for whom he worked, helped him to come out of this mess. Finally, he realized how he was ruining his own life, and with the help of his family and a friend, he surrendered to the police.
After promising the judge that he will now be a changed man, Akhilesh got bail and started his new life. However, it was not easy for a person who was just 6th pass and was known as a 'Don' to get a job.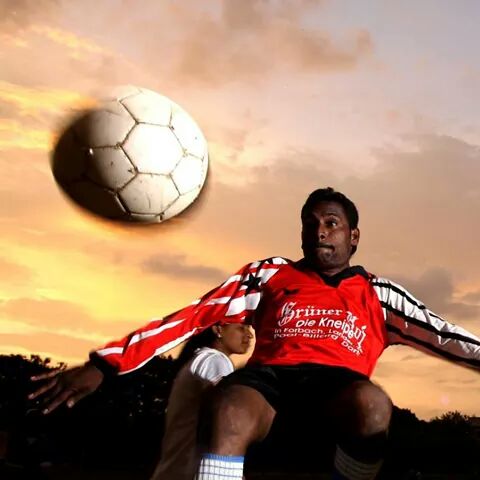 The court ordered him to leave his area before the sun rises and get back only when it's dark, so he had to leave his house. Finally, he ended up working in 'Red Rose' bar at Mankapur as the bar owner, Mr. Rajesh Jaiswal, thought that only a don can handle the kind of people who visit the bar.
His life was going on track till one fine day, the bar got closed due to some legal issues. According to the order by the court, Akhilesh was not supposed to be found in his area in the day and so he kept sitting in front of the closed bar. One day, he noticed a few children riding a bicycle and giggling, passing by.
When Akhilesh asked them where they were headed, they told him that they go to play football in a nearby ground everyday. This brought back memories of his old days, and he once again started playing with Mr. Barse's organization, 'Slum Soccer'.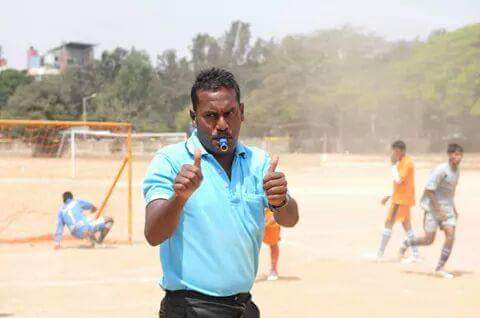 He worked really hard and eventually got a chance to play internationally in the year 2009. However, his past was still following him. He could not get his passport due to his earlier criminal records. But, looking at his dedication, his ex-boss Mr. Jaiswal appealed in the court and helped him get his passport.
"We had a press conference before going to Brazil. Everyone was talking about themselves. And I was really anxious. I found it hard to talk about my past. However, I still managed to tell them the truth. I was prepared to once again be humiliated in the same way that I used to be while asking for a job or while asking for a passport. But, to my surprise, these people were proud of me. I was declared as the captain of the team. This was the first time that I felt good about myself!" recalls Akhilesh.
Akhilesh played so well in Brazil that Mr. Moyes, the then coach of Manchester United, asked him what he would do next.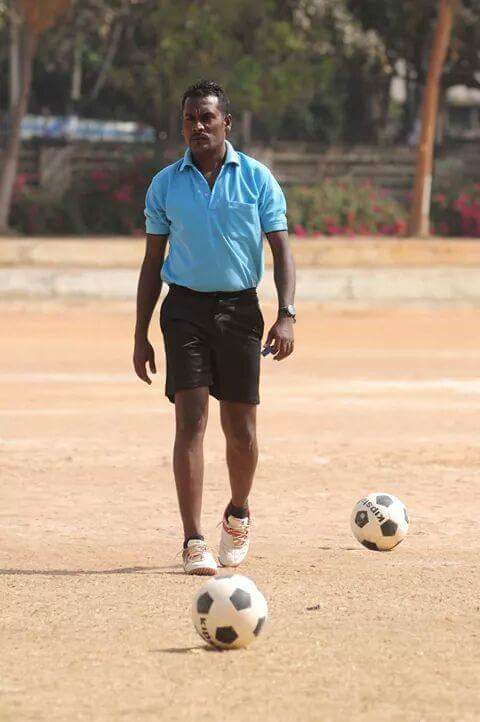 Akhilesh replied that he would play more and more football and become a great footballer. On hearing this, Mr. Moyes said that he was taking a wrong decision and he should become a coach with the qualities that he has. This turned out to be a turning point in Akhilesh's life.
He came back to India and did almost all the courses to become a coach. And now it was time for some action.
Akhilesh always wanted to train kids like him who tend to go on a wrong path due to their social circumstances. He now started working with an NGO called 'Living Hope' and started coaching the kids in the Red light area of Nagpur.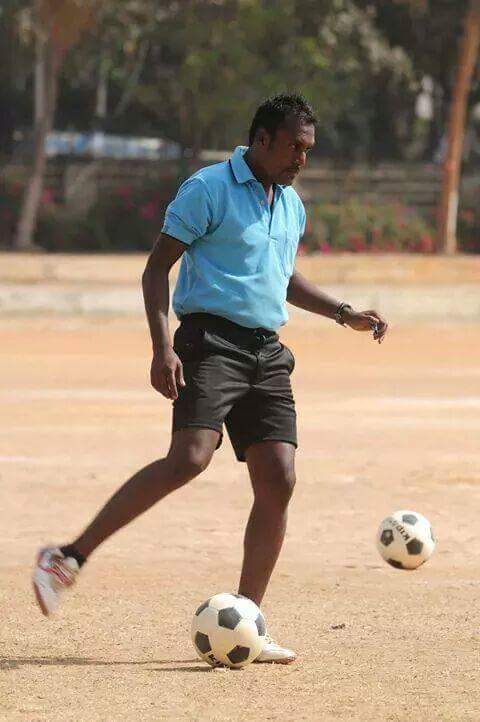 "It was tough to convince these people. The mothers wanted their children to pursue the same business that they were doing. But it was a life lesson for me. I always thought that I had a traumatic past. But once a few of these kids told me that their mothers manage to get different men whenever there is a parents-teacher meet in their school, and when teachers ask about their father, they bluntly say that even they don't know who the father is. This was heartbreaking. I really wanted them to come out of this depressive life, which became possible by indulging them in sports," he says.
Akhilesh was also a guest of honor in the well known TV show hosted by Aamir Khan, 'Satyamev Jayate – Season 3'. His story has been covered by various TV channels and magazines. He continues to coach children from the slums and red light areas for free.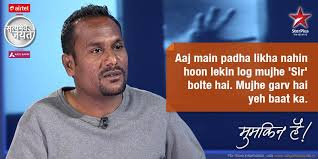 And for a living, he sells shoes at the footpath. The earnings are not really sufficient for him and his family. He and his wife Kavita have big dreams for their only son Emmanuel Paul, who studies in class 4 now. Akhilesh failed to get a job due to lack of education, and so he wants his son to study in the best schools and colleges.
But this shining star of India whose story is an inspiration to all the youngsters of our country, whose story will soon be the script of a Bollywood movie, is striving hard to feed his family. We hope that such talents get the right place and honor in our country.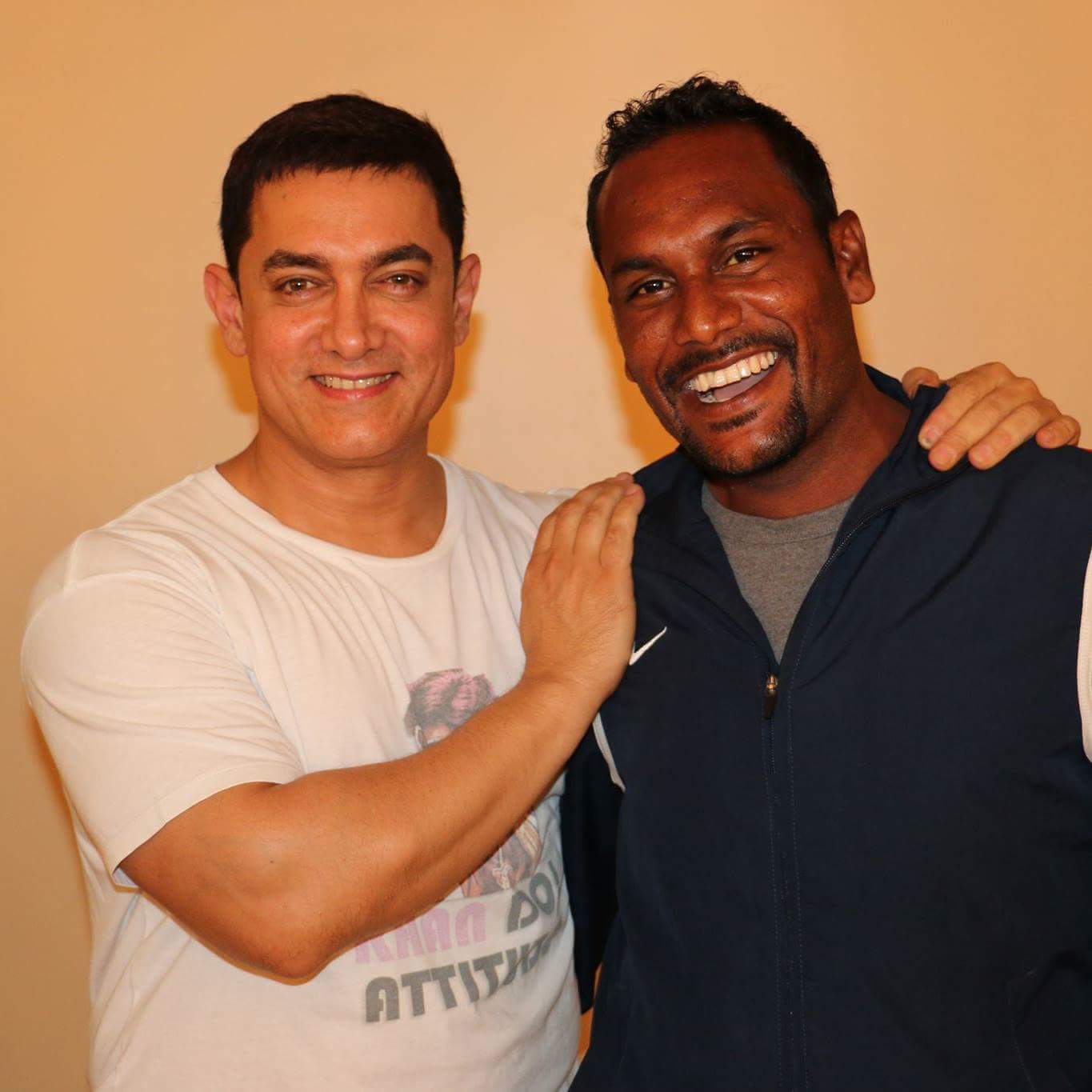 "I really feel helpless when I am unable to pay my son's school fees. However, this does not affect my goal of transforming the lives of a lot of others like me. I just want to give one message to each and every one who is trapped in a bad habit – if you are determined then you can change yourself at any age, in any circumstances and at any cost," says Akhilesh Paul.
Please reach Akhilesh at +91 73850 01828 or you can send an email to bacher.manabi@gmail.com.
Like this story? Or have something to share? Write to us: contact@thebetterindia.com, or connect with us on Facebook and Twitter (@thebetterindia).
We bring stories straight from the heart of India, to inspire millions and create a wave of impact. Our positive movement is growing bigger everyday, and we would love for you to join it.
Please contribute whatever you can, every little penny helps our team in bringing you more stories that support dreams and spread hope.