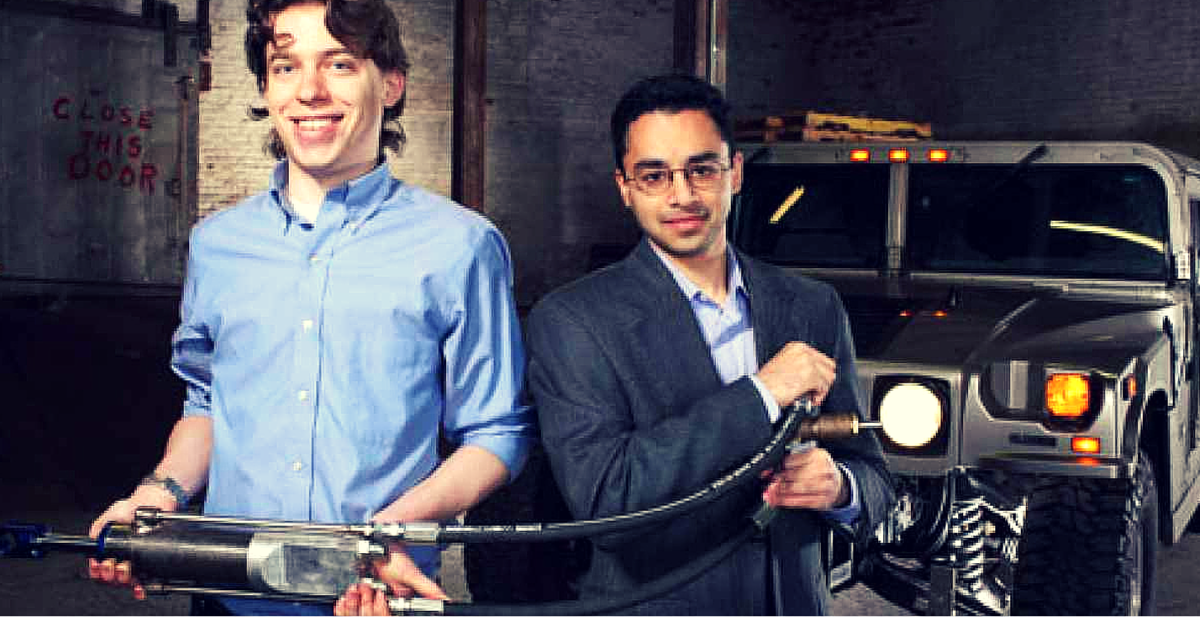 Did you ever imagine that the potholes we curse everyday can actually help your car generate energy? Here's how a team of students at MIT managed to do so. Know all about the incredible clean technology from the young team itself.
Did you ever imagine that the potholes we curse everyday can actually help your car generate energy? Here's how a team of students at MIT managed to do so. Know all about the incredible clean technology from the young team itself.
Can you ever believe this – the bigger your vehicle, the bumpier the road, the more the number of potholes on it – the more energy you can harvest from it! And for Indian American Shakeel Avadhany, CEO of Levant Power Corporation, USA, the better it is for his business.
A student at the Massachusetts Institute of Technology (MIT) in Boston, USA, young Indian American Shakeel Avadhany found it quite frustrating to drive to college every day through the pot-holed roads in the city. Yes, it's true – potholed roads in Boston!
Anyway, it was these very infamous Boston potholes that helped launch Avadhany's career. Today, he is the CEO of a multi-million dollar US company, Levant Power Corporation, which he co-founded with his MIT classmate Zack Anderson and others in 2009. They make GenShock, a special energy harvesting shock absorber.
The full team comprises of Indian American Shakeel Avadhany, Zack Anderson, Zack Jackowski, Ryan Bavetta and Vladimir Tarasov.
The genesis of the idea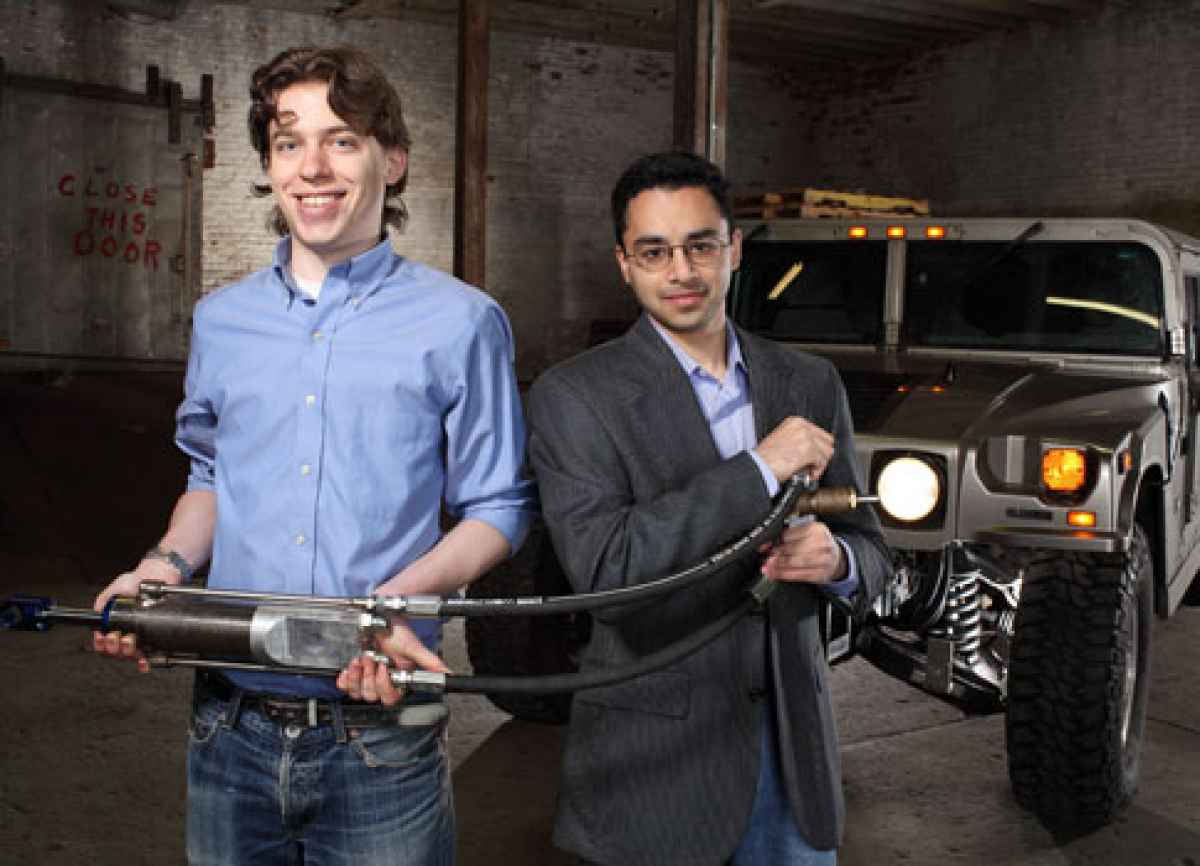 Most of us curse the bad conditions of our roads in India, blame the municipal corporation and then either ignore the potholes or accept the situation and move on. Not Avadhany. He did not curse his fate. Instead, he began wondering what was actually happening to the shock absorbers of his car, when they hit the pothole(s).
Being a very sharp observer, he realized that the shock absorbers were absorbing the impact and dissipating the resulting vibration into heat – energy that was wasted or lost.
Mulling over this idea, he ran it through Zack and his other classmates at college. Their solution – why not capture this lost energy? Build a shock absorber or modify the existing shock absorber so that it could convert the energy that it was losing to generate electricity.
This idea finally crystalized into the product GenShock – their energy harvesting Shock Absorber.
The co-founders Avadhany and Anderson, all of 24 and 25 then (in 2009), went on to create a company called Levant Power. They picked Levant as the name, because Levant stems from Levantar which in Latin means "Uplift".
Shock Absorbers Explained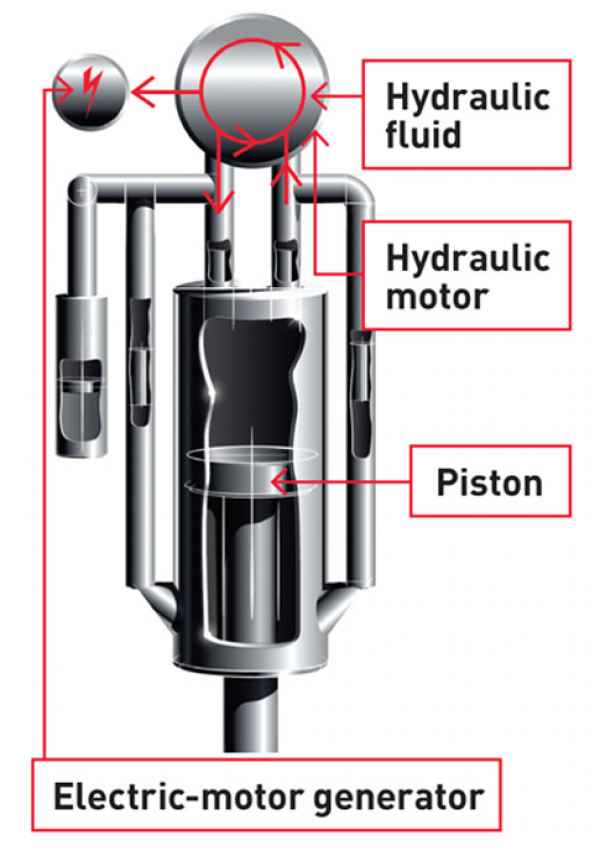 In their simplest form, shock absorbers are hydraulic (oil) pump-like devices that help to control the impact and rebound movement of your vehicle's springs and suspension.
Along with smoothening out bumps and vibrations, the key role of the shock absorber is to ensure that the vehicle's tyres remain in contact with the road surface at all times, which ensures the safest control and braking response from your car.
What do shock absorbers do?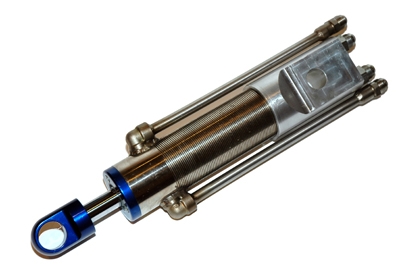 Essentially, shock absorbers do two things. Apart from controlling the movement of springs and suspension, shock absorbers also keep your tyres in contact with the ground at all times. At rest or in motion, the bottom surface of your tyres is the only part of your vehicle in contact with the road.
Any time that a tyre's contact with the ground is broken or reduced, your ability to drive, steer and brake is severely compromised.
Despite popular belief, shock absorbers do not support the weight of a vehicle. All vehicles, two wheelers or four wheelers, have shock absorbers, generally the conventional telescopic type.
Developing a Prototype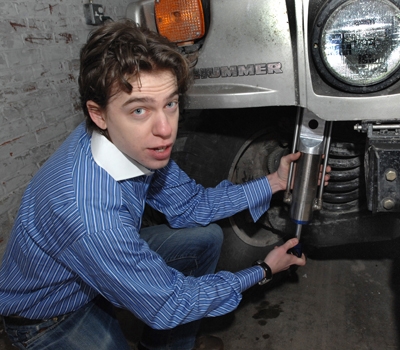 Avadhany and team began by studying conventional telescopic shock absorbers that are a part of all automobiles today. After several months of experimentation, trials and errors, the duo came up with a new kind of shock absorber that uses the bouncing and vibrations of the vehicle to pump a fluid through a hydraulic motor. The motor is coupled to a generator that produces electricity to drive accessories, relieve strain on the alternator, and charge the battery.
Now came the hard part – their prototype needed to be tested. Field trials, as they would say.
But before that, they needed to know exactly what was happening in conventional shock absorbers in automobiles. They needed actual information or data.
They began by renting a variety of different models of cars and outfitting their suspension with sensors to determine the energy potential. They drove around, with a laptop computer recording the sensor data.
Their tests showed that "a significant amount of energy" was being wasted in conventional suspension systems, especially with heavier automobiles.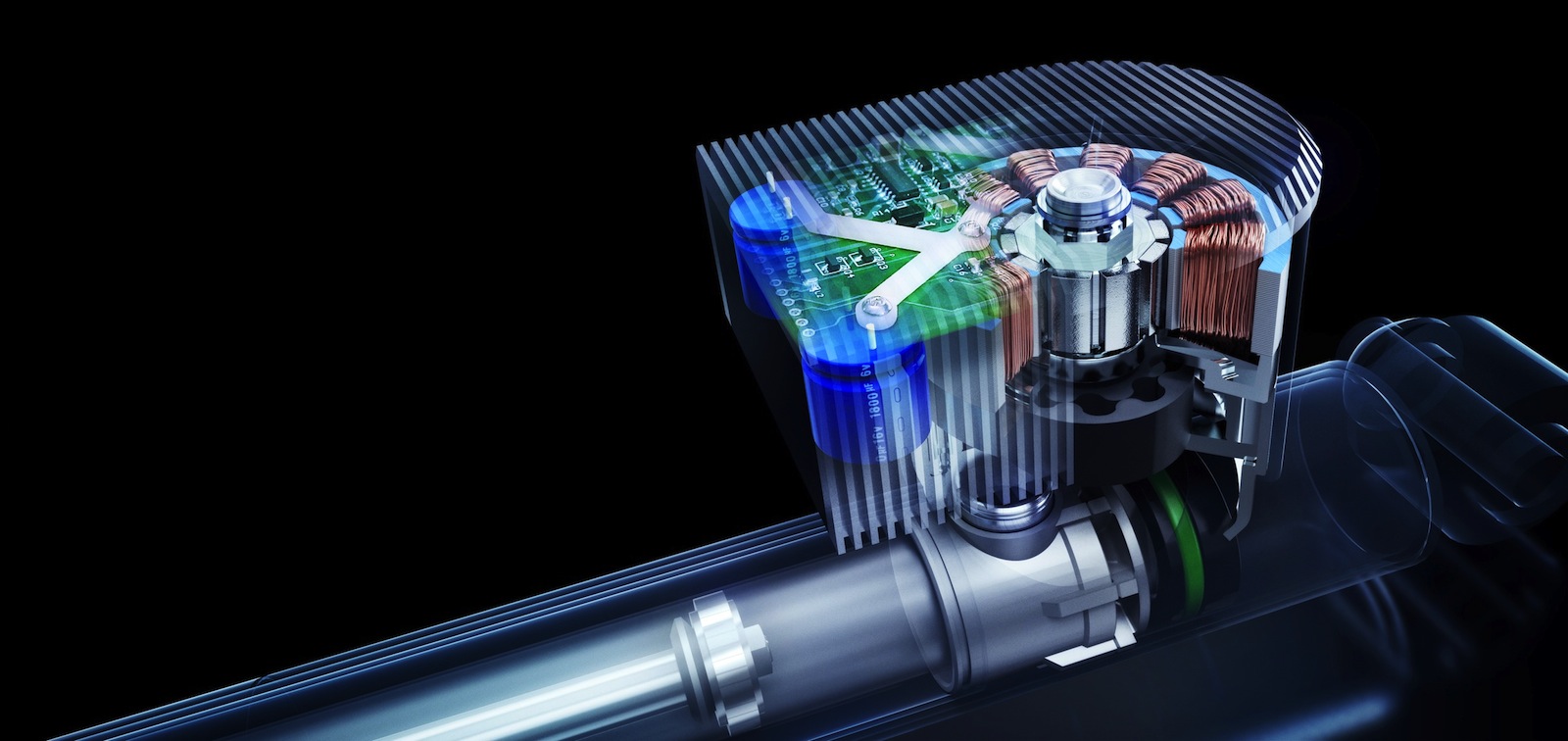 Armed with data, Avadhany and team went back to their drawing boards and set about designing a prototype to harness the wasted power.
They came up with a prototype shock absorber that uses a hydraulic system that forces fluid through a turbine attached to a generator. This system is controlled by an active electronic system that optimizes the damping, resulting in a smoother ride as compared to conventional shock absorbers that were currently in use.
The ingenious part here was that their prototype was generating electricity to recharge something, for example, the automobile batteries, and providing power to the vehicle's electrical equipment. It was like killing two birds with one stone.
Their testing also showed some very interesting data. For a heavy truck, with six of their prototype shock absorbers fitted to it, they could generate up to an average of 1 KW per shock absorber on a standard road.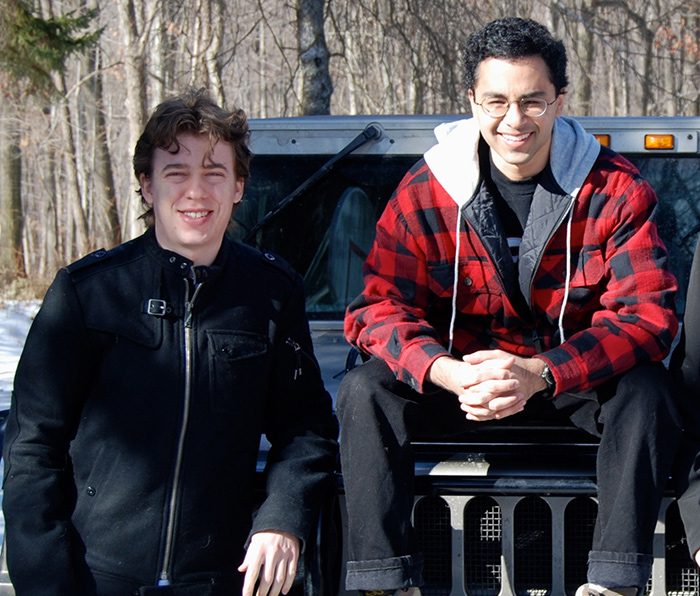 They also added a fail-safe feature to their prototypes, that is, if the electronics failed for any reason, their energy harvesting shock absorber system would then simply act like a regular conventional shock absorber.
From the Laboratory to the Market
Avadhany and team have taken the idea from their laboratory at MIT and turned it into a multi-million dollar company, which Levant Power Corporation is today.
Their company engages in developing and commercializing GenShock, a suspension energy recovery technology, as they call it, for semi-active control and on-board electrical generation for defence, trucking, transit buses, rail, passenger vehicles, industrial and also marine applications.
Smoother rides, less fuel consumption, more mileage, energy generation and a cleaner and greener planet are the result of Levant's GenShock energy harvesting shock absorbers.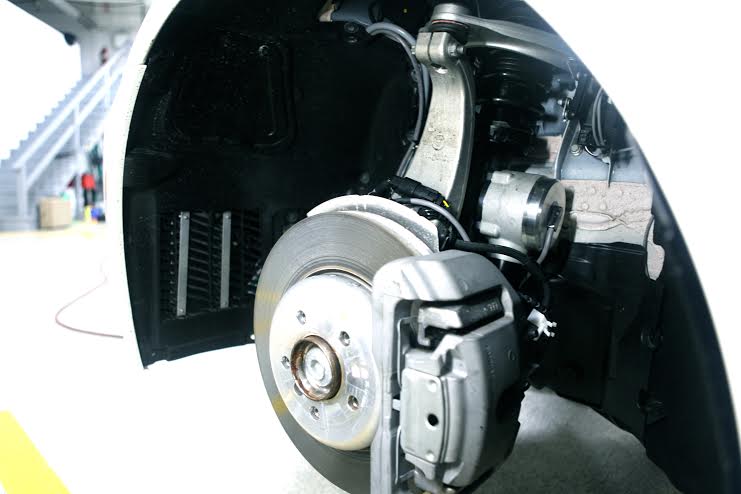 Clean and Green Technology
It is reported that if Avadhany and his technology can achieve anywhere between the 1-6 % efficiency in fuel efficiency that he hopes for, his idea could cut fuel use by more than 250,000 barrels every year in the US alone.
Just imagine the implication word wide: if every car in the world was equipped with the Levant GenShock energy harvesting shock absorbers, it would save drivers US$28 billion (Rs. 62,950 Crores) per year at an oil price of US$75 (Rs. 4,721) per barrel.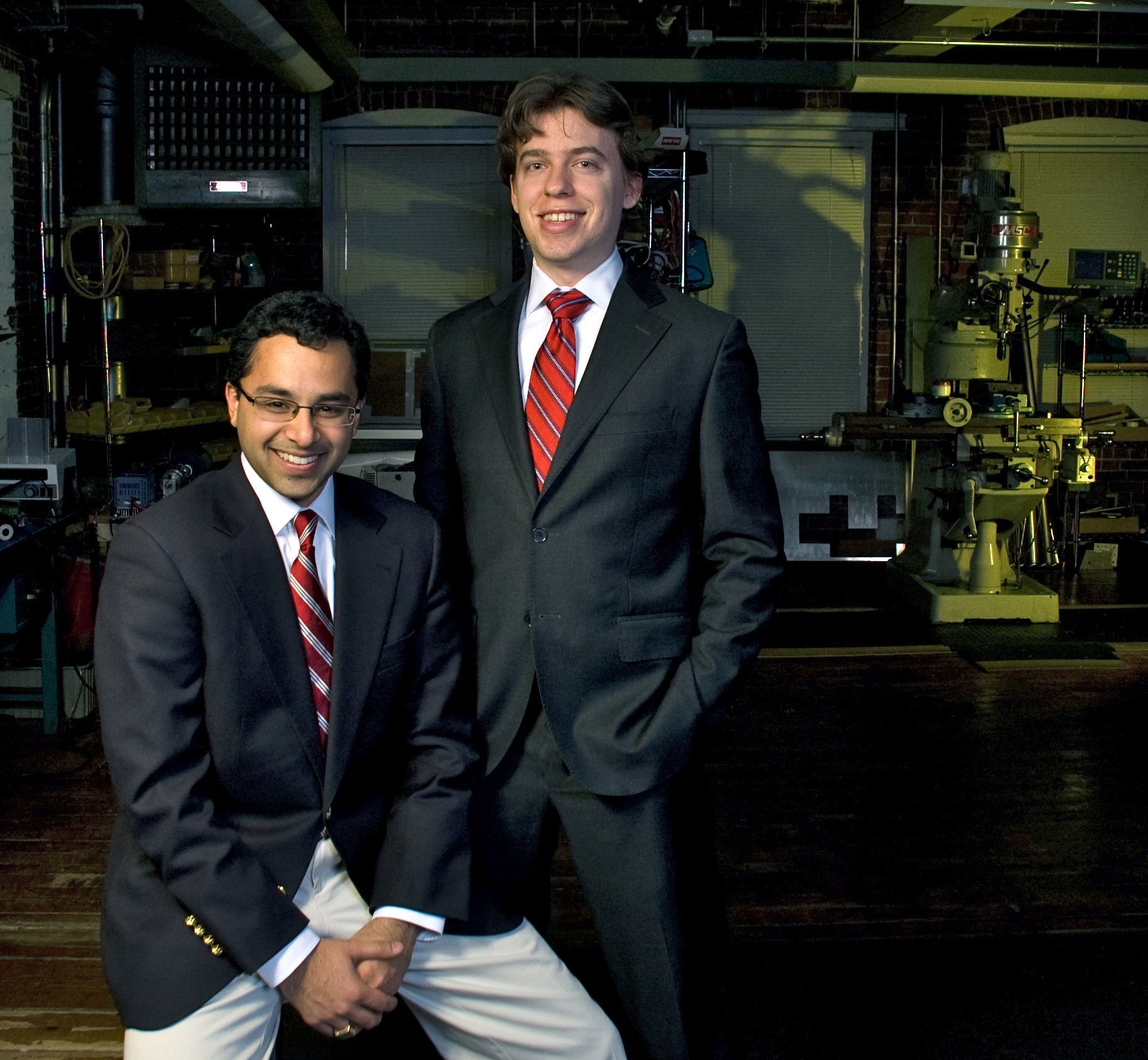 Levant Power Corporation is racing ahead and now the technology is currently being tested for use in the latest generation of Mercedes Benz S-Class vehicles.
Accolades Galore
Levant and their founders have won many accolades since they started off in 2009. Here are a few:
They won the Popular Science Magazine's 2009 Best Invention Award for their Power from Shock Absorbers technology.
Levant Power named winner in the Transportation category of the MIT Clean Energy Prize.
Levant Power wins the Energy Track of the MIT $100,000 business plan competition.
In 2011, Avadhany and Anderson were featured in Forbes' 30 under 30.
More about Indian American Shakeel Avadhany
Avadhany earned his S.B Degree in Materials Engineering from the Massachusetts Institute of Technology (MIT), USA Class of 2009. A talented tabla player, Avadhany also performed research on the 'physics of drumming' under MacArthur Fellow Prof L Mahadevan at Harvard University's Applied Math Lab.
Excerpts from "Avadhany talked to Lokvani about his entrepreneurial journey". (Ranjani Saigal, 25-10-2012):
You were also stopped by police for driving a Humvee in Boston. Can you share that tale?
We do significant work for the U.S. Defense Department. About a year ago, we were shipping an up-armored Humvee (turret included) for demonstration purposes. There was a party being thrown for New England entrepreneurs at the Boston Harborside, so we thought it would be fun to drive our Humvee to the event. Police promptly stopped us on our way there, seeking to inquire how we secured this government property. We caused a big scene; scores of people gathered around dozens of squad cars which had been called for backup. Police were concerned about an urban assault vehicle rolling around the streets of Cambridge. We ended up receiving a full police escort to our destination—two squad cars in front and back, with motorcycles flanking our sides while cutting through traffic. How's that for a story?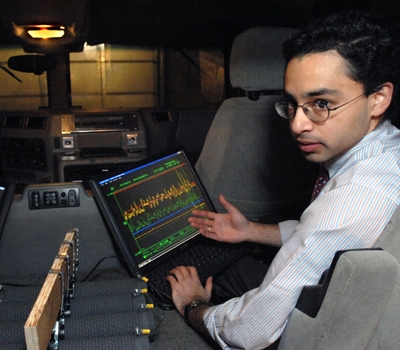 Any advice for Indian-American parents?
Make sure your kids are truly inspired by something or someone. Encourage them to take risks. Don't make them fear failure.
You are also an accomplished tabla player. What role does music play in your life?
Hindustani classical music is close to my heart. I was raised with this art form and I credit it for my cultural grounding.
Any advice for aspiring entrepreneurs?
Young companies are oftentimes opportunistic rather than strategic. What is your value story? Is it robust? If so, stick to it and focus. Make sure you are dealing with a problem in search of a solution, not the other way around. Have an idea? Built it. Scared of failure? Never. If you have to fail, fail fast then pivot. End of the day just have fun, and keep your sights on being the tail that wags the dog.
We wish the young and innovative team every success in coming up with more ground-breaking and world-changing ideas!
Like this story? Or have something to share? Write to us: contact@thebetterindia.com, or connect with us on Facebook and Twitter (@thebetterindia).
About the author: Sharath Ahuja works at the Indian Institute of Science, plays badminton, billiards and snooker and is also an amateur photographer.