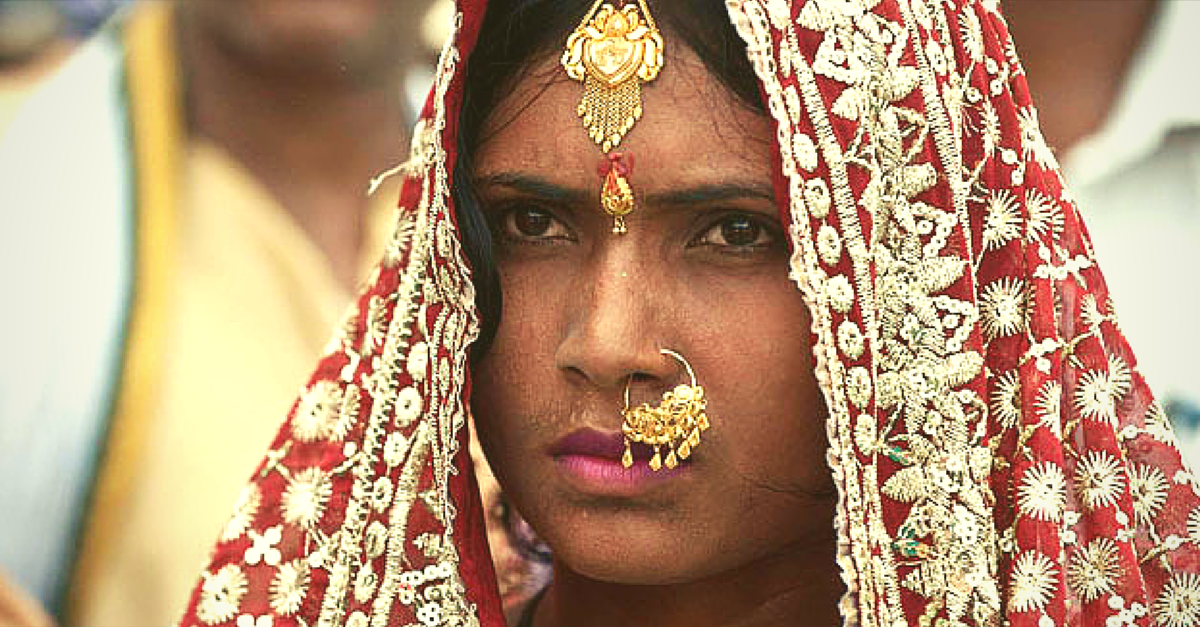 Newly-wed young Priyanka Bharti brought about a social revolution by standing up to her husband's family when they asked her to defecate in the open. And with this, she started a movement to ensure proper sanitation facilities for women in her village and nearby villages.
Newly-wed young Priyanka Bharti brought about a social revolution by standing up to her husband's family when they asked her to defecate in the open. And with this, she started a movement to ensure proper sanitation facilities for women in her village and all nearby villages.
On hearing just one sentence, Priyanka Bharti decided to change not just her life but that of several of her female counterparts. "No toilet at home, so what? We all defecate in the open and so must you," was said to Priyanka by her mother-in-law the very first day that she reached her in-laws' house after marriage in Uttar Pradesh's Maharajganj district in April 2012.
As a 19-year old bride, Priyanka Bharti, walked out of her marital home, little did she know that she had just launched a silent revolution against open defecation.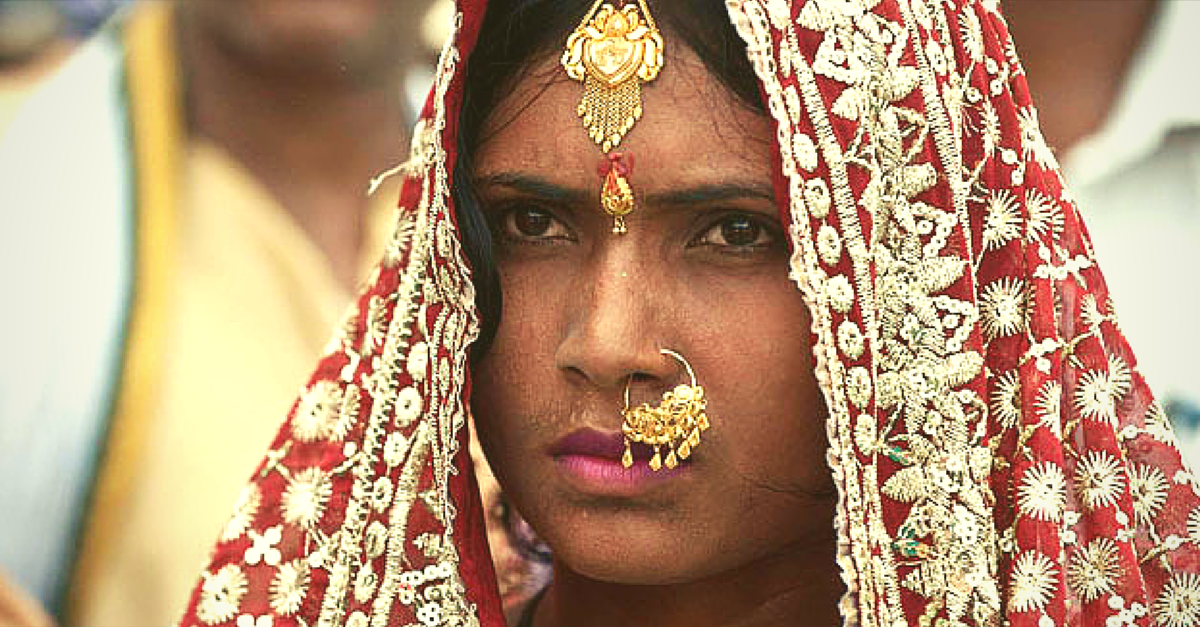 Image Source:
kobieta.interia.pl
Priyanka says that the lack of a toilet in the house was a big challenge for her. Expected to meekly obey her mother-in-law and live as other members of the family and village did, Priyanka did just the opposite.
She left her in-laws' house two days later with a pledge that unless a toilet is constructed she wouldn't return – something never dared by a woman before.
"It was not possible for me to defecate in the open. So, I decided to run away," she says.
Ever since she ran away on 13th April, 2012, demanding that her in-laws build a toilet to get their daughter-in-law back, Priyanka's life changed as she attracted a lot of national and international attention. Although her decision created a scandal in the village and the neighboring areas, she did not succumb to the pressure of returning to her marital home.
As the news of a newly-wed bride running away from her home for the lack of a toilet spread across villages, Sulabh International, one of India's largest organizations in the work of sanitation, got involved. The officials at Sulabh heard about her protest and adopted her cause as a way to promote better public health through proper sanitation facilities.
They helped with the construction of a proper toilet in her husband Amarjeet's house and also felicitated her with an award of Rs. 2 lakhs. After the construction of the toilet got finished, Priyanka's father-in-law Ramjiut, called her up, asking her to return and, along with mother-in-law Tatra Devi, husband Amarjeet and the entire Vishnupur Khurd village in Maharajganj district (roughly 60 km north of Gorakhpur district), welcomed her with great pomp and show.
Spotlessly clean and decorated with plastic flowers and balloons for its opening ceremony, Priyanka Bharti's toilet was seen as a gleaming symbol of the empowerment of Indian women.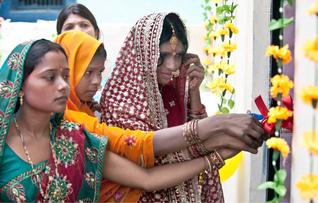 Photo: The Hindu
"My parents were apprehensive and angry but I convinced them that it was what I had to do. They had a basic indoor toilet, so for me to start going outside was too difficult," she told The Hindu.
"I was adamant that I could not stay in a home where people might see me go to the toilet outside in an unhygienic way," she opines. "I'm happy that now I'm reunited with my husband and that the construction of the toilet with all the latest facilities has been done," says Priyanka.
This, however, was not the end but the turning point of Priyanka's life goals. "She decided to sensitize others about the need for an in-house toilet," says Ramjiut.
Every day, once Priyanka finishes her household chores, she holds discussions with village women of all ages to spread awareness about the significance of hygiene.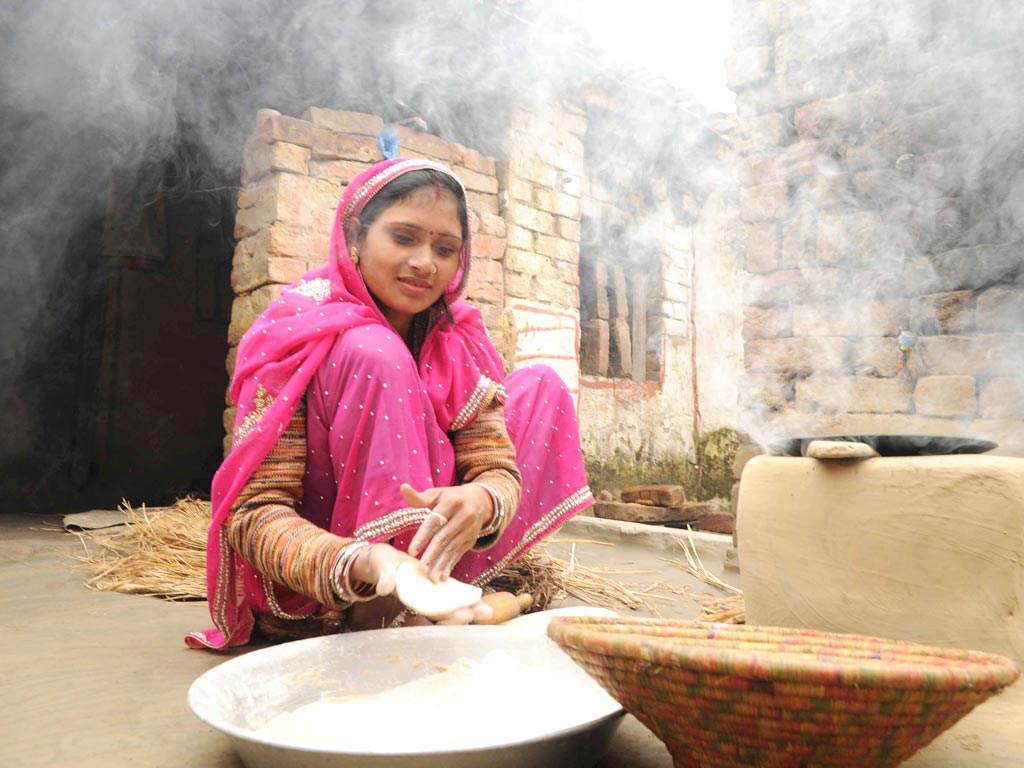 Photo; Hindustan Times
As a brand ambassador of Sulabh, she travels across villages such as Chapia and Piparwa, often accompanied by Amarjeet. "Young girls go out alone and defecate in the open. It is not only unsafe, but also embarrassing. But men don't understand this," says Amarjeet to Hindustan Times.
He believes the most important thing is that his wife has at last returned to his house, though he adds that he is amazed and proud that she has suddenly become the centre of a publicity campaign.
So far, Priyanka has convinced 40-odd families to get toilets constructed in their homes. "I think during the elections, the candidates, whether they are contesting for the post of village head (pradhan) or for a seat in the parliament, should be evaluated on how much importance they give to hygiene and sanitation in their constituency," says the young Swachha Bharat crusader who now features in a TV commercial, promoting sanitation along with actress Vidya Balan.
"Women will not go in the open during the day so they must visit the fields before dawn and then wait many hours again until after dusk. Walking barefoot in these areas is bad for catching tapeworm, bacteria and many other diseases, and is unhealthy for children who play. People used to not talk about this issue but now it is a public debate," says Bindeswar Pathak who founded the Sulabh organization in 1973. "Through her revolt, she has done a revolutionary act in India where more than 600 million people still defecate in the open, leading to serious diseases," he says.
India's Rural Development Minister, Jairam Ramesh said recently that India "should be ashamed" that 60 to 70 percent of women are forced to defecate in the open and he vowed further funding to tackle the problem.
Like this story? Or have something to share? Write to us: contact@thebetterindia.com, or connect with us on Facebook and Twitter (@thebetterindia).
About the Author:
Although a Ph.D. student at IIT Kanpur currently, education and women development related issues are dearer to Shruti Mehrotra. Trained in Kathak, Bharatnatyam and Karate, she is a voracious reader. Working for TBI helps her pursue her love for reading and writing and also coming across the challenges people are facing daily and their solutions. Follow her blog:
shrutiwrites.blogspot.in
or twitter:
@mshruti_iitk