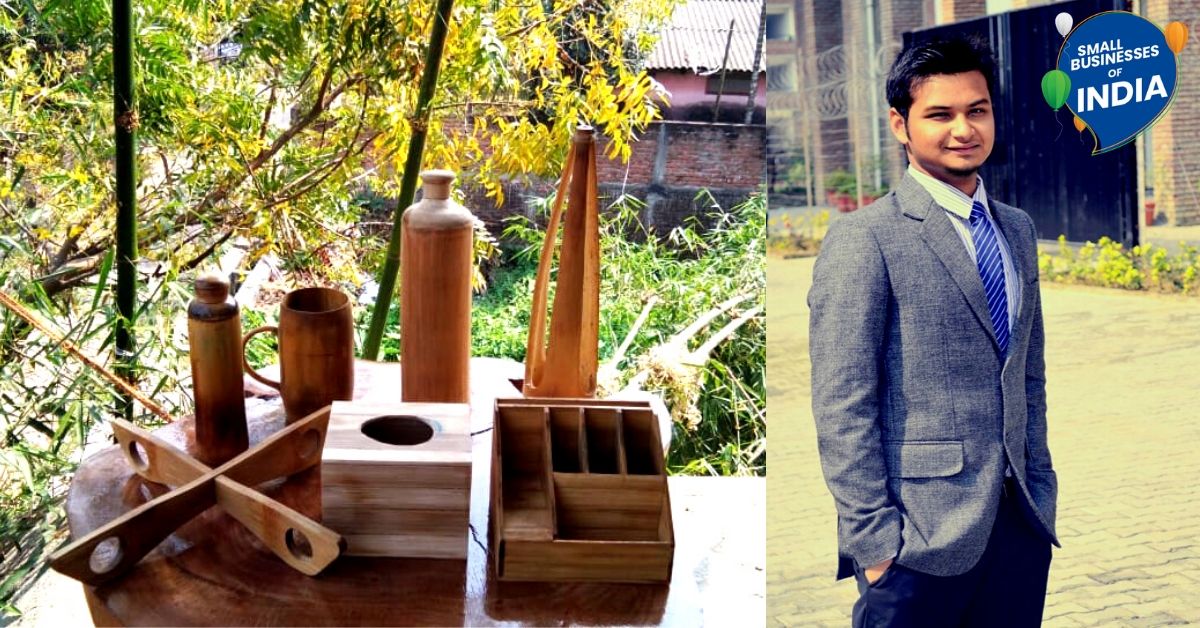 Did you know bamboo fibres are naturally anti-bacterial without needing any toxic chemical treatments, all thanks to its substance called 'bamboo kun'?
"Did you know that a tree takes about 10 years to reach a height of 25 feet? But some species of bamboo can achieve the same height in merely about 23 days!" exclaims Keshavananda Bora, an Assam-based entrepreneur who loves moulding bamboo into utilitarian products.
The benefits of Bamboo are tremendous. The plant takes only a few years to fully mature and as a building material, it has a higher tensile strength than even steel! Also, due to the presence of silicate acid, it has good fire resistance too.
Moreover, it releases 35 per cent more oxygen than other trees.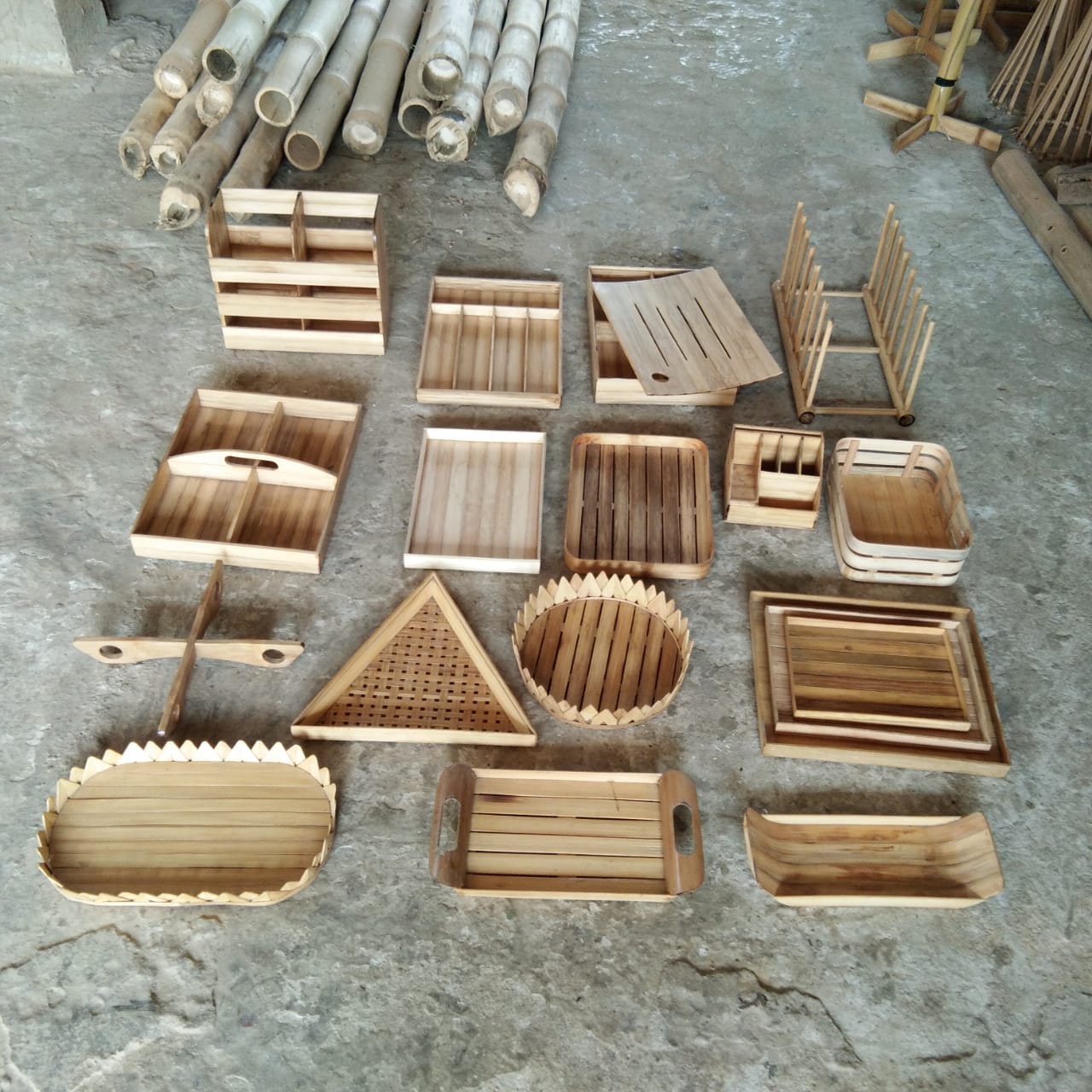 Considering that most of the things we use daily are made of eco-harming plastic – from our toothbrushes to tiffin boxes or kitchen wares, Keshav's passion for the versatile nature of the bamboo plant makes sense.
The menace of plastic pollution is a worrisome trend, especially in India. The Central Pollution Control Board (CPCB) estimates that approximately 707 million metric tons of plastic products are manufactured in a year. Upon further analysis, they found that a minimum of about 25,940 tons of plastic is generated in India in a day!
Trying to make his contribution to save the planet from drowning in plastic, Keshav saw an opportunity in upskilling the artisans in his hometown in making bamboo products of utilitarian use and connecting them with the online market.
"Not only is bamboo environmentally-friendly, bamboo craft is very traditional to Assam. It grows much faster than wood and goods made from bamboo are also much lighter which helps they can be easily transported," goes on Keshav, as he is commonly addressed in his hometown, Guwahati.
Having worked with people at the grassroots levels for his earlier entrepreneurial ventures, Keshav also wanted to train the local bamboo artisans. He believed that by being able to give a modern twist to their creations, they will be able to earn better through these products.
Thus, he founded Boober in September 2016 as a one stop solution for all things bamboo starting from a pen holder to a sofa for your living room!
"I saw that the hanging lights, lamp shades and furniture and a few other bamboo products that were available in Assam did not have a modern design. On top of that, there was very little variety in the type of products and this is where I saw an opportunity," explains the 30-year-old entrepreneur.
Since they started their operations, Boober has sold over 2500+ products and developed 40+ different types of products. Additionally, Boober also conducts training workshops in villages and has skilled about 500+ people!
To own Boober's sustainable bamboo products, click here.
A Persistent Entrepreneur At Heart
After finishing his schooling in Guwahati, Keshav went to Jalandhar to study B.Tech at the Lovely Professional University (LPU) and graduated in 2015. But even while at LPU, Keshav knew that he wanted to become a business owner.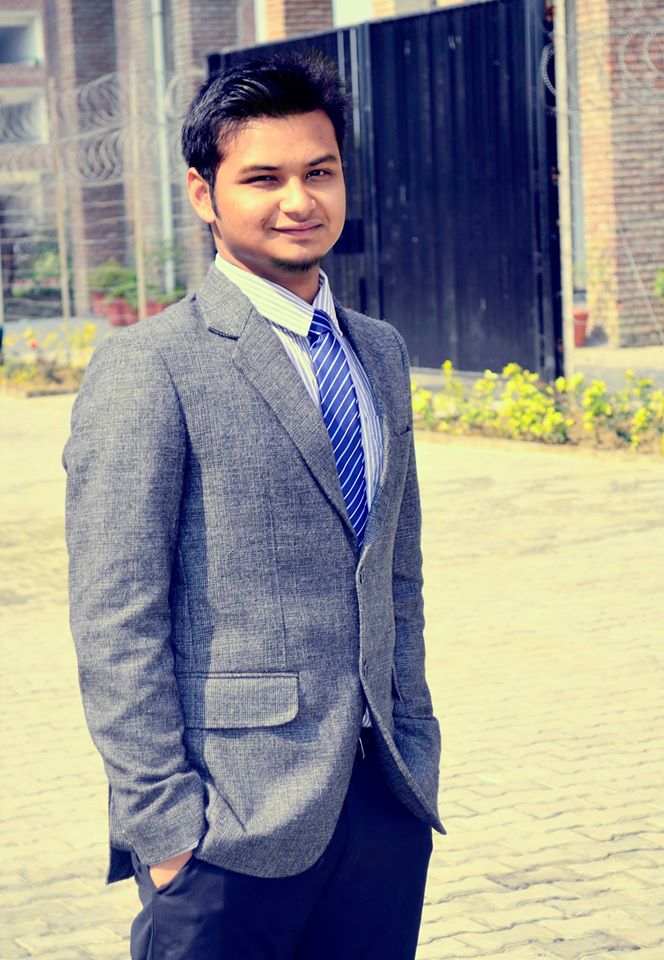 "In my third year of college, I, along with three other students, started a graphic t-shirts company called 'Eliike'. People could choose these t-shirts online and we would deliver them. However, we realised that after graduating, we would end up in different cities. As carrying out operations wouldn't be feasible for us then, we shut down the company," he says.
Keshav then had a brief stint in Lucknow working with an online grocery shopping enterprise. He then returned home to Guwahati. Upon his return, he met his pal Audhiraj Goswami who studied with him at LPU.
"Audhiraj and I had similar design sensibilities. I told him about my dream to start a business and when the bamboo handicrafts idea came through, he thoroughly supported me. We ended up starting the business together," he explains. Audhiraj, however, exited the company in 2018 as he shifted base to Pune to pursue Automobile Designing. Since then, Keshav has been single-handedly managing the operations for Boober.
Entering a World of Bamboo
Once the idea for a business around bamboo crafts was incepted, Keshav started researching on the kinds of products that can be made from it.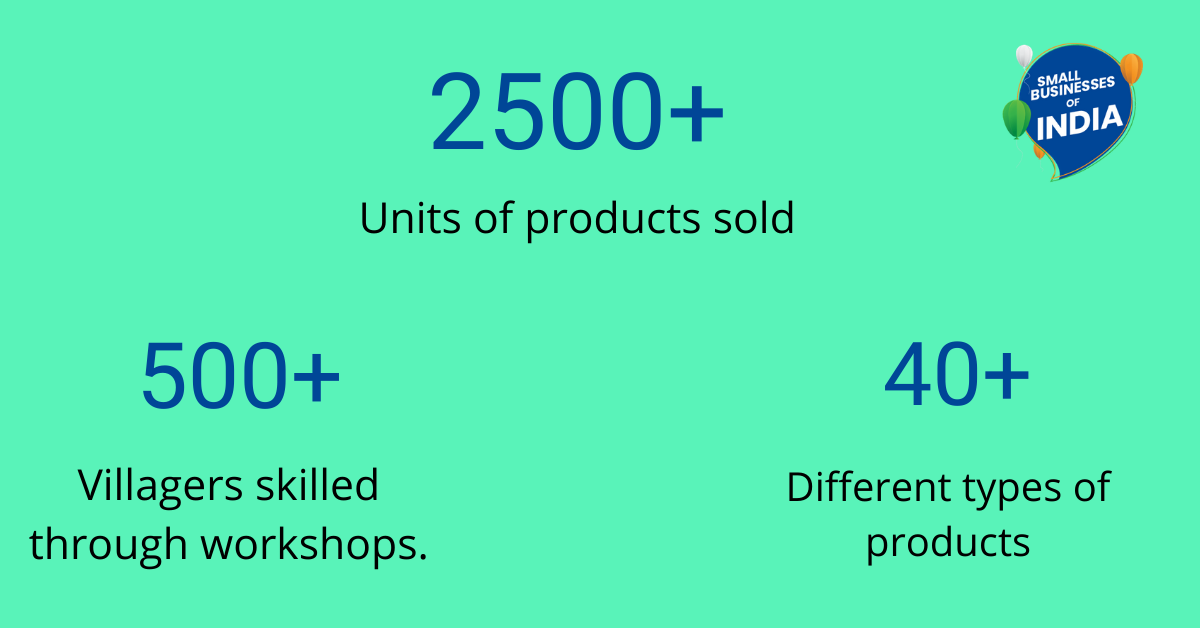 "I would watch these YouTube videos of bamboo artisans from Japan who would carve the bamboo into beautiful products that normally an artisan in my state wouldn't even think of," says Keshav.
He started looking for artisans who he could work with. Since, bamboo handicraft industry is big in the state, it wasn't too challenging for him to find these artisans.
Keshav first thought of a portable bamboo lamp that could be handcrafted and showed the design to a highly experienced artisan from Morigaon, located about two hrs away from Guwahati. However, when the sample was complete, it did not have the expected finishing.
Looking at how the artisans worked, Keshav realised that they needed access to better tools that would help them shape and carve the wood.
His search for these tools ended in a local hardware shop, and he asked the artisan to use those instead.The result was a big success.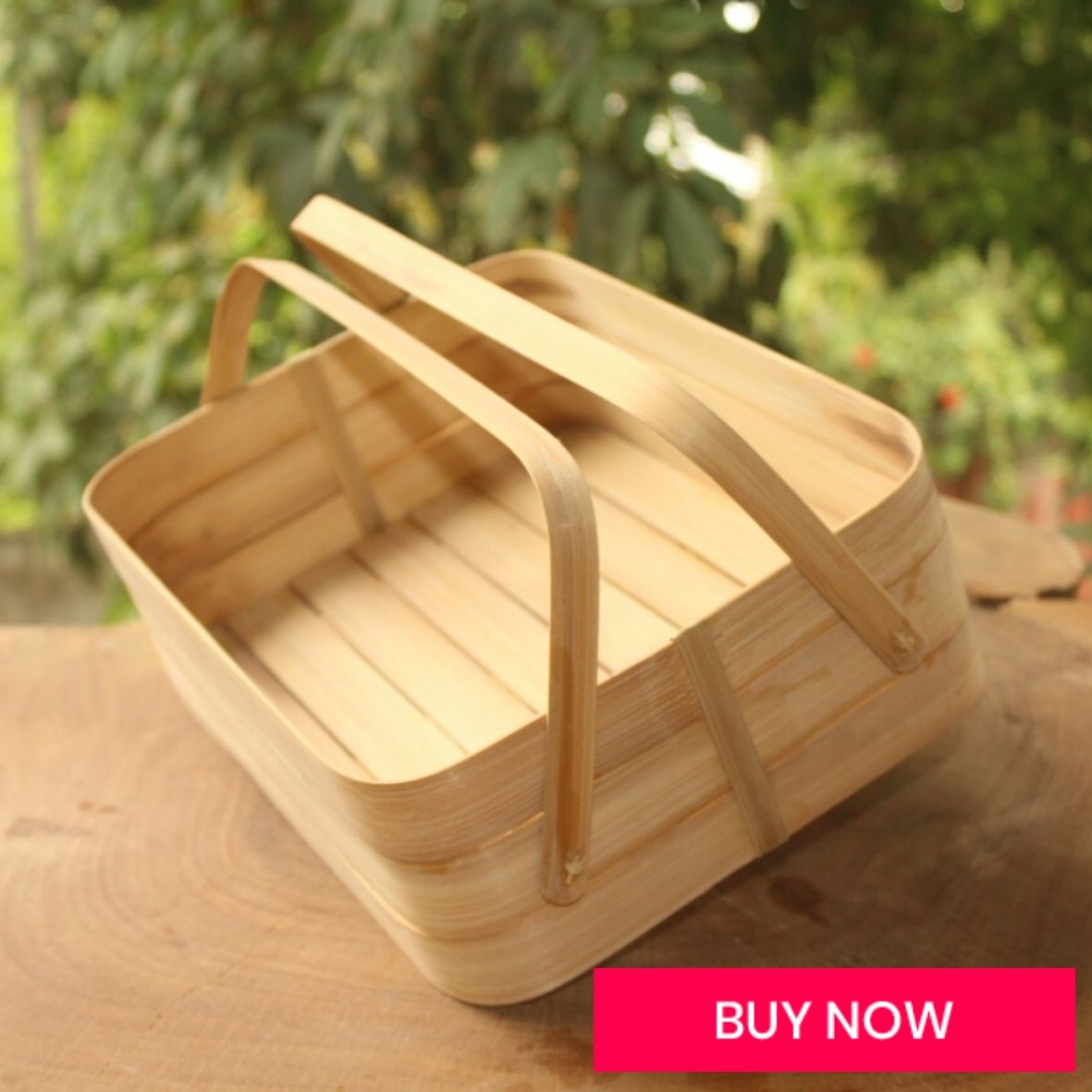 "I was so happy when we could come up with the first sample in mid 2016," expresses Keshav.
At this point, Boober had not been officially founded and was a partnership firm. To sell Boober products, Keshav even approached the local bamboo showrooms that would be interested in selling the products since they hadn't really developed any retail channels at the time.
A shop owner was impressed by the craftsmanship and agreed to sell the products in his shop. He also provided a space for them where the artisans could train and work. Though initially, he started out with two, the increasing orders, the Boober team now has 20 artisans working with them.
"However, that did not last long as he wanted us to speed up our production while we were still upskilling our artisans. Therefore, my business partner at the time and I decided to pull out and start our own workshop where we can train the artisans," recalls Keshav.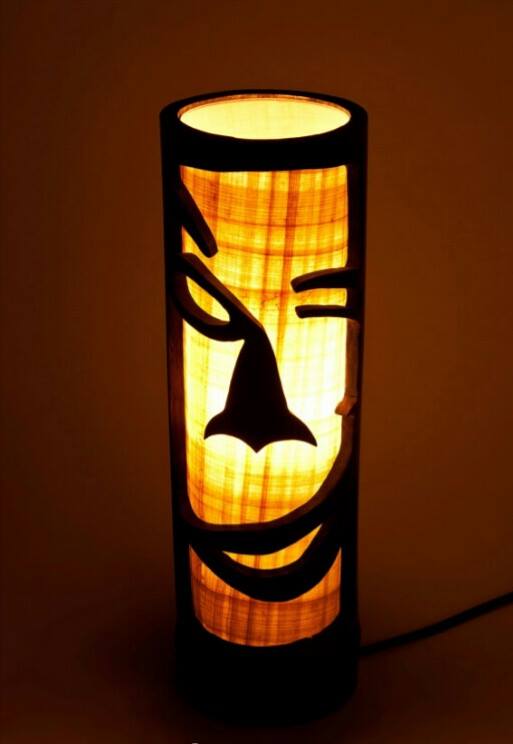 Boober gradually came up with a range of home products, all made from bamboo. For kitchens they have cup stands, trays, utensil drawers, cutlery trays and plate racks. While other interesting products in their range include a bamboo cookbook holder, a tea box, and a bamboo charging station.
One Stop Sustainable Solution
Over the course of two years, Boober gradually went from supplying small items like pen holders, organisers and planters to manufacturing furniture, designing restaurant interiors to even building cottages.
Keshav says that Boober has been able to scale their operations for various reasons. One, he hired a trained interior designer – Biplob Das who had the skills and experience to take on the design projects involving renovation of interiors of a room or a restaurant using bamboo fixtures like lights, lamps and furniture like sofa sets, chairs, tables among others. The designer has also been instrumental in coming up with furniture design and in designing the interiors of restaurants.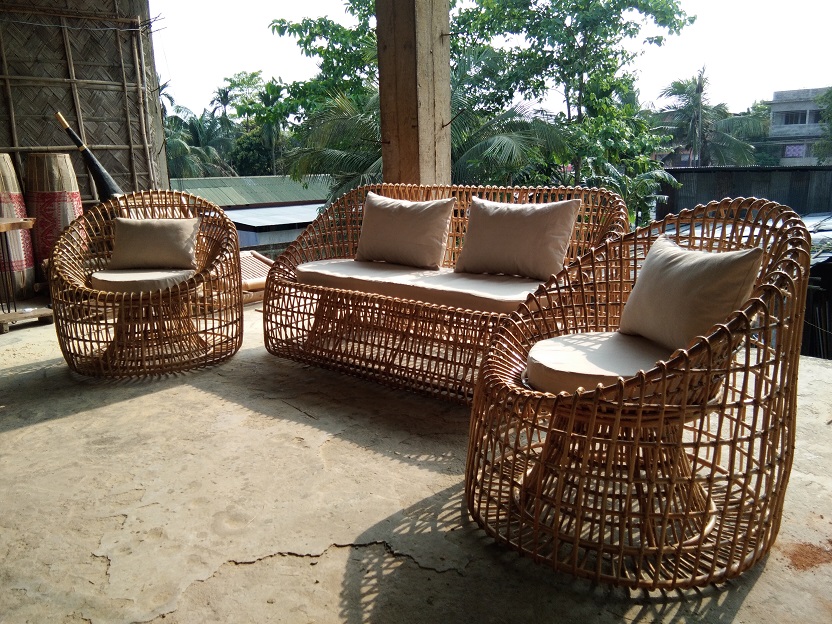 "I also have an architect friend who studied at a university in Austria and has specialised in making bamboo homes. He helps out in design projects that involve building of homes and cottages," he explains.
Seeking expert inputs in the operations have massively helped Boober get some very happy customers.
Pranjal Saikia, a Tax Analyst at Ernst and Young, was casually browsing online when he came across Bamboo in 2017.
"My parents live in Nagaon in Assam and I wanted to give them something for the house. I thought furniture would be a good gift and started searching. The wood furniture that I looked at was expensive and difficult to transport from Bengaluru," he recalls.
He then stumbled upon Boober's designs.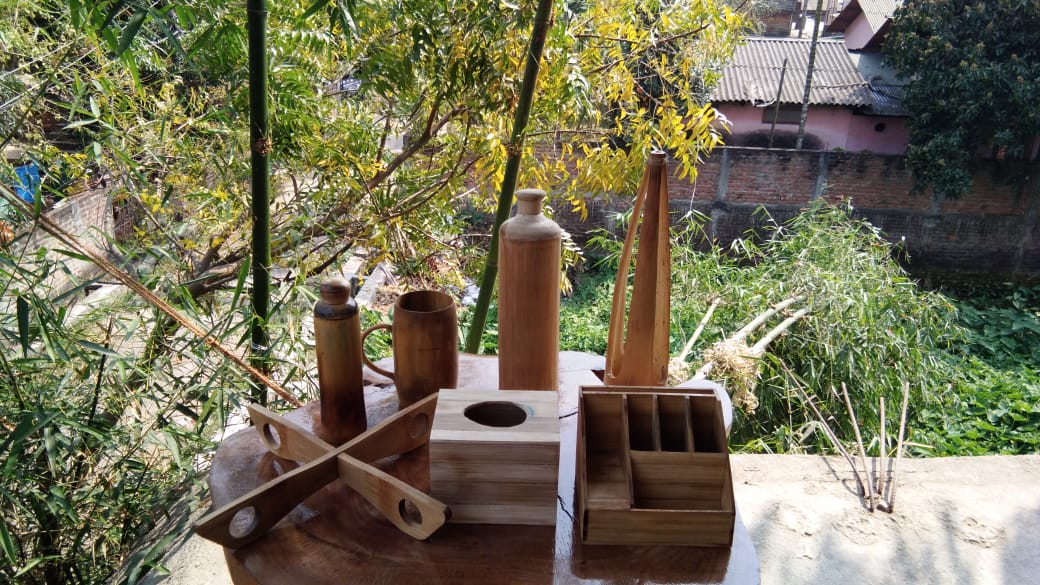 "The bamboo furniture I bought for my parents was of such good quality. If I had to buy something made from wood, it would've cost almost double. Also, these are lighter and my parents can easily carry them around the house as well," he says.
Pranjal, very satisfied with Boober's services, went on to buy other products like light fixtures for his home and even told his colleagues and friends about them.
Trumping Over Challenging Turf
Every morning around 10, Keshav pays a visit to the workshop near his home. There, he speaks to the artisans, discusses new designs and updates the list of orders. He then meets clients, visits project sites and ideas with his designer. Needless to say, the journey has been challenging for the busy man.
He explains that since the bamboo handicraft industry is big in Assam, people immediately expect the costs to be much lower.
Click here to buy a whole range of beautiful bamboo products from Boober.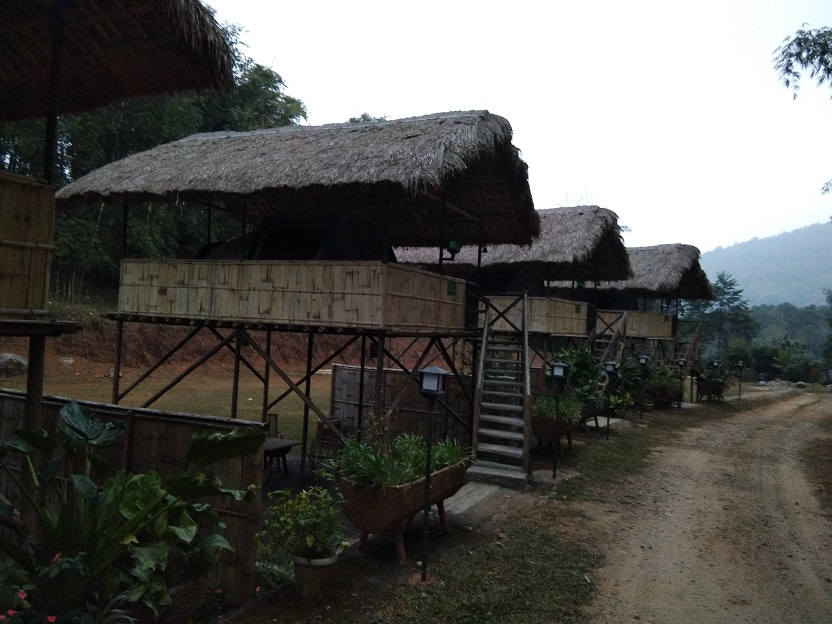 "Most of the time, I feel like our products and services are undervalued. People tend to overlook the work that the artisans put in and also the novelty of our designs. There have been so many times that we have had to drop projects because people are reluctant to pay the right amount for the work we put in," he explains.
Another challenge that he mentions is related to the skill training of the artisans as most of the designs are pretty new to them and it takes a while to pick them up.
However, most of these challenges were overcome by the entrepreneur because he never refused any kind of help and opportunity that came his way.
"The Indian Institute of Entrepreneurship based in Guwahati has helped us in establishing contacts with like-minded people. This has helped us a lot in also securing projects. Also, the Cane and Bamboo technology Centre has been instrumental in helping us get in touch with designers who have in turn trained our artisans over different periods," he explains.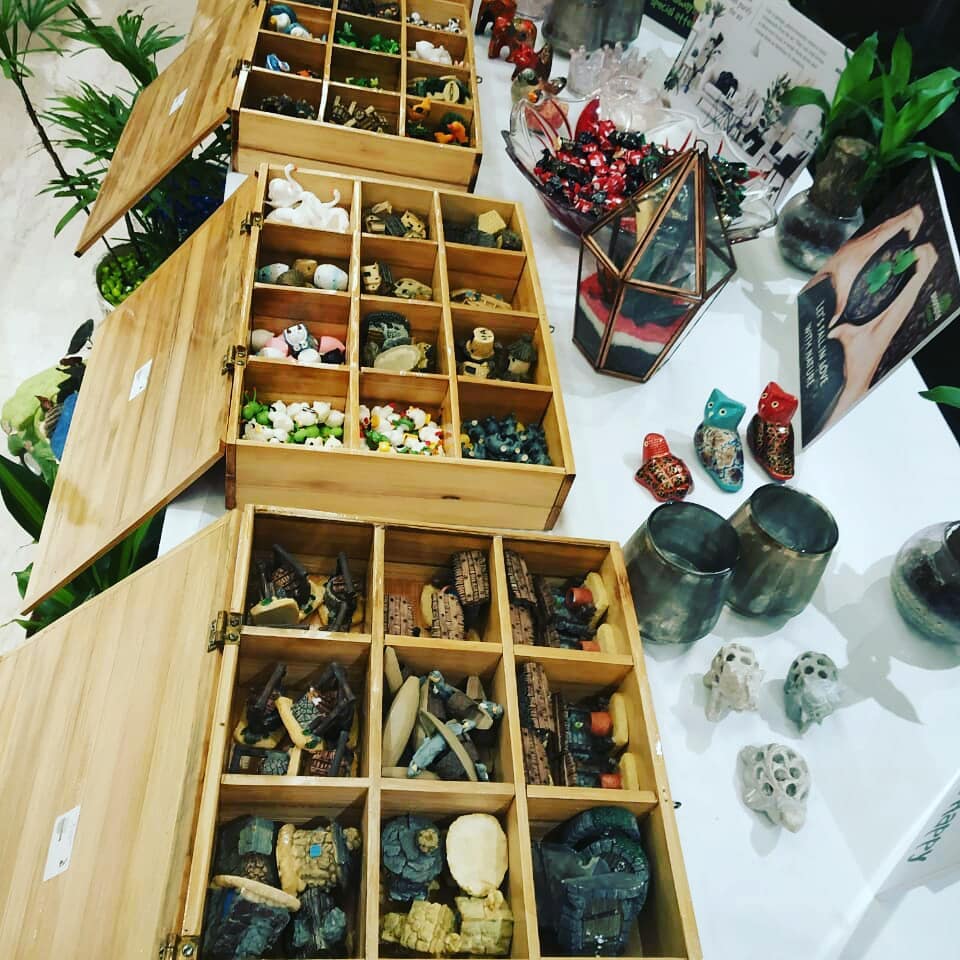 From his experience, the bamboo entrepreneur also has a few words of wisdom for small business owners.
"Be innovative and be persistent even in challenging times. Most importantly, do something that you are truly passionate about. If you do all of this, nothing can come between success and you," he says.
Now, Keshav has some interesting things in the pipeline. He is looking to introduce more bamboo-based kitchen products. He also wants to explore the B2B market where he can work with perhaps construction companies and do his bit of value addition.
"My end goal is to provide livelihoods to at least 1,000 more households. There are so many people who can be skilled to become artisans as bamboo is abundantly available here. For me, bamboo is green gold which can be used to make anything and I hope I can make people realise that," Keshav signs off.
Rapid fire:
*An entrepreneur you admire.
Ans: Richard Branson
*New tech that can transform the future of small businesses
Ans: Further developing e-commerce
*One value that can help small businesses thrive
Ans: Being a sustainable business
*Your favourite book
Ans: Many Lives, Many Masters
*In my free time I ____…
Ans: I try to compose music using softwares
* Before this interview I was ____…
Ans: Getting ready for a client meet.
*Something they don't teach in college but is important to run a business is
Ans: How to manage your finances
*One question I always ask people while hiring is ____…
Ans: I just see their reaction to my products to understand if we perhaps share the same vision
*Best advice you ever got is to ____…
Ans: Dream big, be persistent and don't give up
---
Also Read: Mumbai Man's Game-Changing Idea Got India it's First 'Certified Organic' Chocolates
---
(Edited by Saiqua Sultan)
Like this story? Or have something to share?
Write to us: contact@thebetterindia.com
Connect with us on Facebook and Twitter.
We bring stories straight from the heart of India, to inspire millions and create a wave of impact. Our positive movement is growing bigger everyday, and we would love for you to join it.
Please contribute whatever you can, every little penny helps our team in bringing you more stories that support dreams and spread hope.