Married off while pursuing her BEd degree, Gurdev Kaur Deol chose not to cower to rural social constraints and ventured into a unique profession. 25 years later, she is a star entrepreneur in Ludhiana!
Back in the '90s, the idea of working women was an alien concept in Ayali Khurd, a tiny hamlet in Punjab's West Ludhiana district. This was especially true in lesser privileged households.
In 1995, when Gurdev Kaur Deol first arrived in the pind (village) as a newlywed bride, the situation was no different for her. However, she pushed back. While she had been persuaded to get married while pursuing her BEd degree, the ambitious woman was not ready to cower down to the patriarchal social constraints and embarked on a unique professional journey.
Gurdev had always fascinated by honeybees, and so she became a beekeeper, becoming only the second-ever woman in the entire state to be involved in this unusual vocation.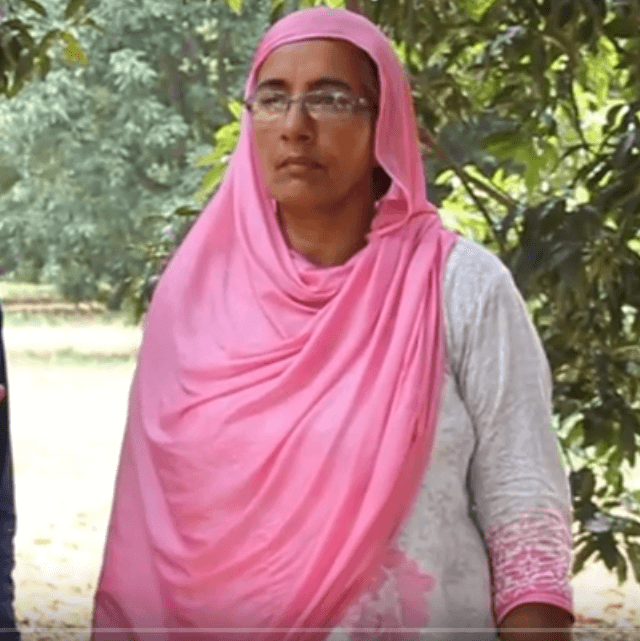 25 years later, Ludhiana knows Gurdev as a trailblazer and inspiration for hundreds of women. Through her organisation, the Global Self Help Group, she has employed over 350 women, most of whom hail from a lesser privileged background and once struggled to make ends meet.
From beekeeping, Gurdev has gradually ventured into organic farming and food products processed from 100% organic produce. Her honey, pickles, jams, eco-friendly detergents, shampoo, and even biodegradable sanitary napkins have almost become staple now in households of Ludhiana and beyond.
From a Beekeeper With 5 Boxes to an Employer of 350+ Women
Gurdev's commitment towards her customers becomes evident at the very first minute of her phone conversation with us. She patiently answers a sceptical customer's flurry of questions about the ingredients in her achaar, while fielding questions in an interview with The Better India.
With an apologetic pause, she opens up about her journey, from being a beekeeper with a few boxes to managing a successful food product business.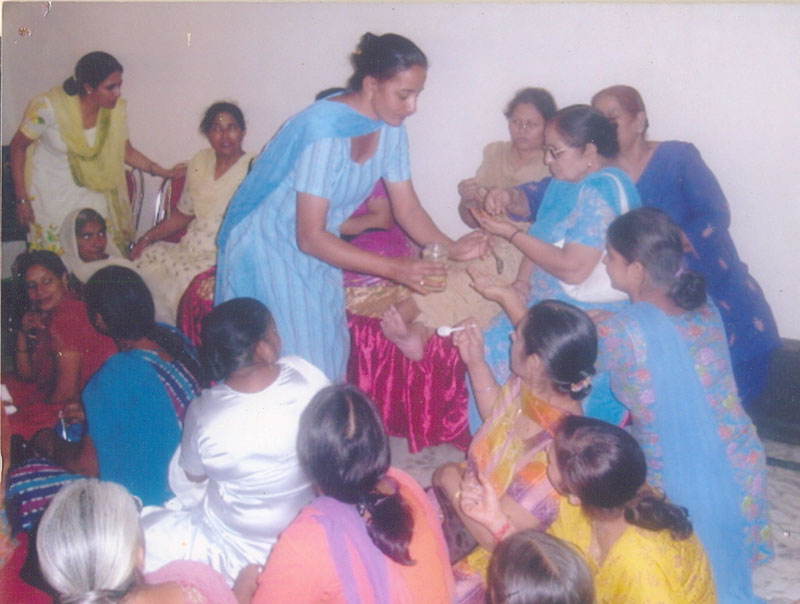 "It took me almost a year to master the art of humane beekeeping. I started with 5 boxes in my backyard, and within the next four years, I owned 450 boxes, with each box yielding about 20 to 25 kg of pure, unadulterated honey," informs Gurdev
"I was overseeing everything by myself, with three male workers assisting in the day-to-day operations since no women would come forward to do this unusual work. But, I must admit, that several women across Punjab have now graciously picked up beekeeping as a full-time profession," she adds, humbly implying how she has managed to inspire women around the state.
It was, however, an operational challenge that led Gurdev to start her entrepreneurial venture. After being a seasoned beekeeper and trader of honey, she began to notice how the retail market often offered much less a rate than the actual worth of pure honey. "
So, I decided to start bottling and selling honey on my own. One thing led to another and before long, I was dealing with homemade food products well and beyond honey, like pickles, jam, Murabba (sugar-coated sweet), sherbet, jaggery, papad and spices—around 32 products in total," she reveals.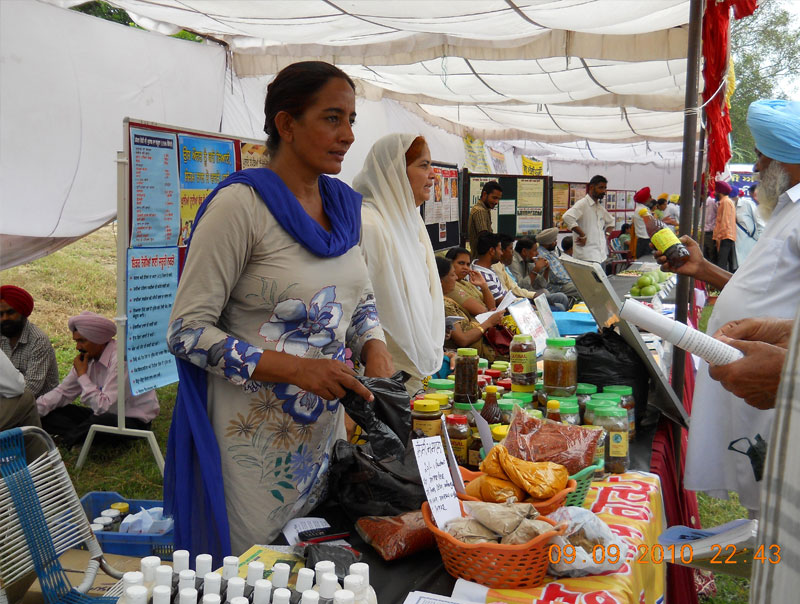 Around 1997, she started selling her honey under the brand name 'Apni Mandi,' which soon expanded to 'Apni Kisan Mandi' that comprised several agro-based products. She would set up makeshift tabletop stalls at fairs, exhibitions and even on the roadside to sell her products.
"I saw how farmers were often deprived of due prices for their products, and decided to put an end to such unfair practices."
Gurdev started sourcing her raw materials from local farmers who in turn, were provided with a percentage of the profits. Today, her organisation is integrally engaged with over 500 farming families across Punjab, Rajasthan, Himachal Pradesh and Madhya Pradesh, all of whom essentially practise 100% organic farming.
Acquainting Rural Women With Financial Freedom
Before launching her own venture, Gurdev underwent meticulous training at the workshops organised by Punjab Agricultural University, where she learnt the techniques of processing different food products sans any chemical additive.
Initially, she was a one-woman army, single-handedly managing beekeeping, food processing and the sales as well. Gradually, as the business grew, she hired other workers to aid her.
"That's when I thought, why don't I start training and employing other women like me?"
Following her intuition, she started giving free hands-on training in food processing to the local women from underprivileged families. She made them aware of the concept of a self-help group, where 15 women first experienced the taste of financial independence.
Gurdev advised them to deposit Rs 100 every month into the business, thereby acquainting them with the idea of micro-credit.
Within 6 months, the bank approved a business loan to the group, allowing her to start the operations of Global Self Help Group.
After a few years of successful business and proliferation, Global Self Help Group was officially registered as an organisation in 2008. At present, over 350 women are working at the SHG, which often works in close collaboration with the Punjab state agricultural department. Product-wise, Gurdev has branched out beyond food and honey and has established herself as a pioneer in the domain of all sustainable products.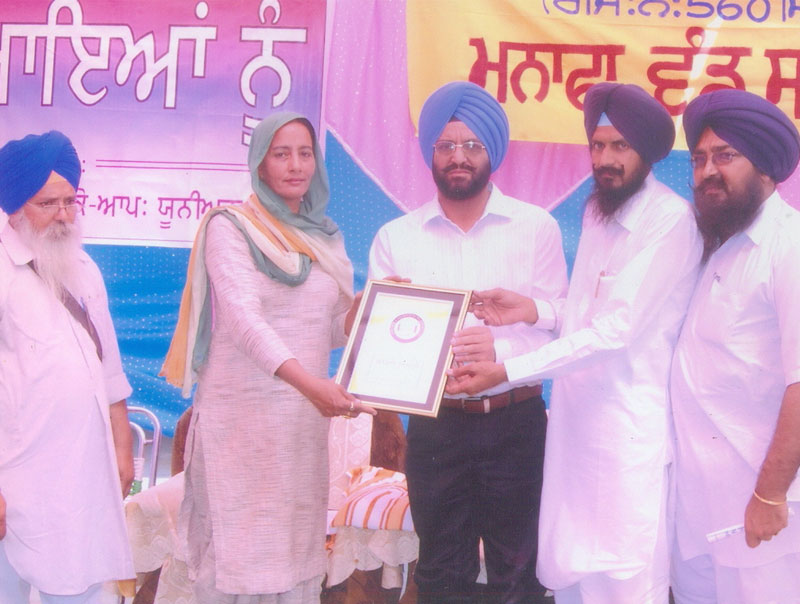 A Successful Entrepreneur & Organic Farmer
"We have multiple manufacturing centres spread across Ludhiana. Aside from food processing units, we also produce eco-friendly handmade detergents, soaps and shampoo, which are popularising the concept of sustainable household essentials in the state. We manufacture biodegradable sanitary napkins with cotton fabric to promote sustainable menstruation. I also have a dairy farm and processing unit where products like lassi, paneer, dahi etc. are made."
Most of the products are marketed locally, though Gurdev also participates in agricultural exhibitions in Delhi, Mumbai, Chandigarh and other cities. She has found a loyal customer base for Global Agro Products in her hometown, who help her fetch around Rs 32-33 lakh annual turnover, maintaining a profit margin of Rs 10 lakh on an average.
The women employed at her SHG are paid on a daily wage basis, and Gurdev makes sure to handpick her employees diligently. She visits door-to-door in nearby villages, offering free training women from low-income families.
She then asks them to try making those products at home for their kids, their families and relatives and earn their feedback, following which these women are officially welcomed into the Global SHG family.
It would be an injustice to write about Gurdev and limit her to the definition of an entrepreneur, as the plucky lady is also a progressive organic farmer.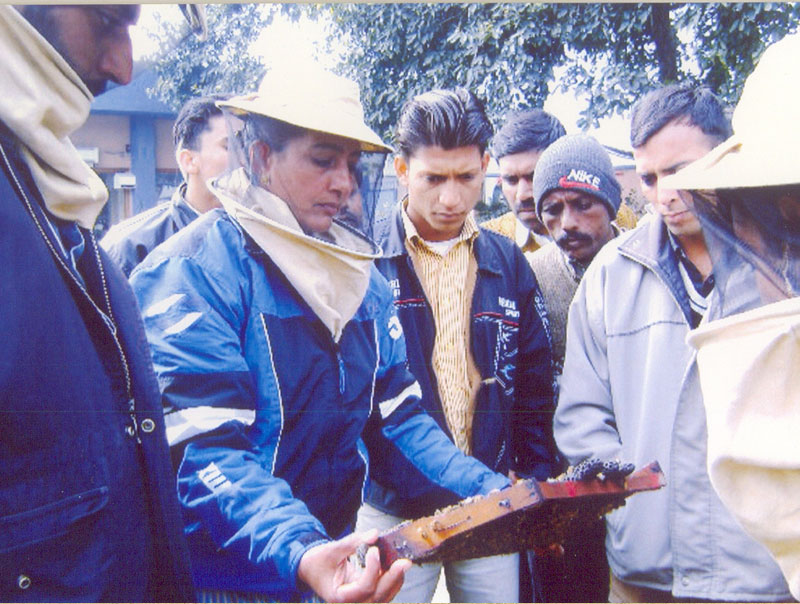 "I spent a fair amount of time across farms in Bengaluru, learning the basics of organic farming. I returned home, and applied my learning in a 3-acre plot of land," she says.
Today, she cultivates pulses, peas, baby corn, sweet corn and a wide variety of seasonal vegetables and fruits. She feels organic farming is the need of the hour, but the practice is yet to catch up in her home state, which is why she promotes the idea as much as possible.
"Gurdev is a true role model for women in Ludhiana and beyond."
"She has helped us understand the real meaning of women empowerment."
"She is setting sustainability goals for the entire state."
Such appreciation has become regular for Gurdev, and she has also received several awards and honours by the government and non-government entities. In rural Punjab, she is genuinely redefining the notions of women empowerment as well as sustainability.
---
Also Read: 'The Organic Women of Changali Wala', The Force That Transformed a Remote Punjab Village
---
(Edited by Gayatri Mishra)
Image Credits: Global Self Help Group/Apni Kheti