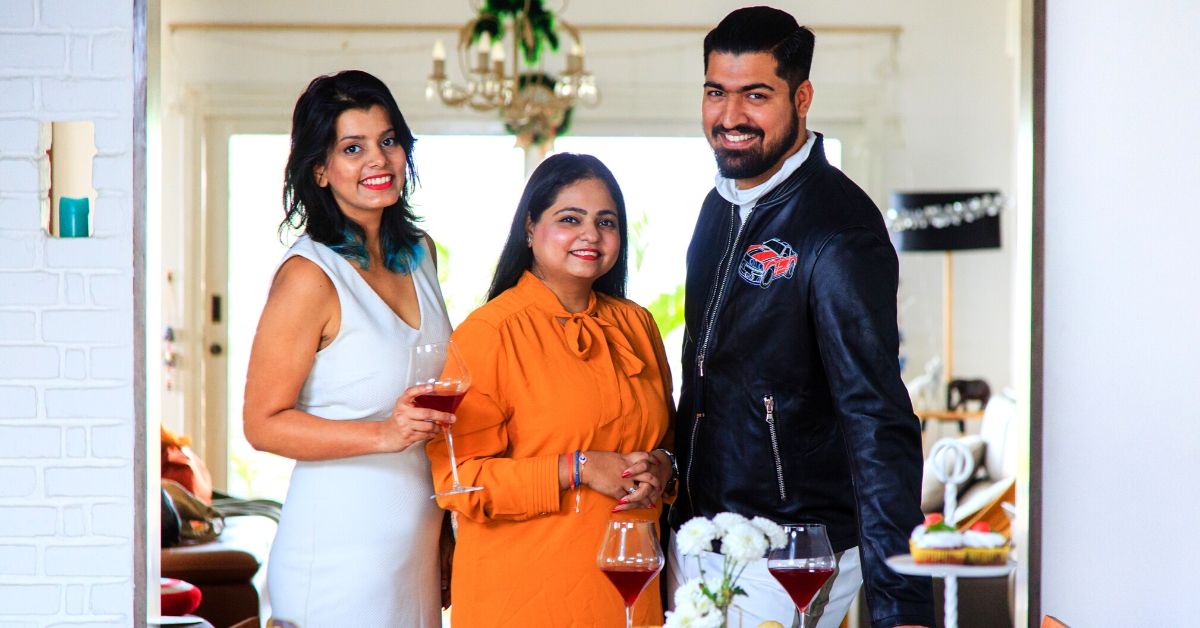 "I was initially quite cynical about having strangers in my house but the whole experience was so wonderful. We had such amazing conversations," says homecook Shelendra.
Food plays a very central role in my life. I get excited at the prospect of planning meals, and even during my travels, I extensively research the local cuisine and make sure to try the well-known, as well as offbeat, delicacies.
Speaking to Anshumala, Vaibhav Bahl and Neha Malik, I got the sense that they were just the same—or maybe, a touch more passionate about food than I am.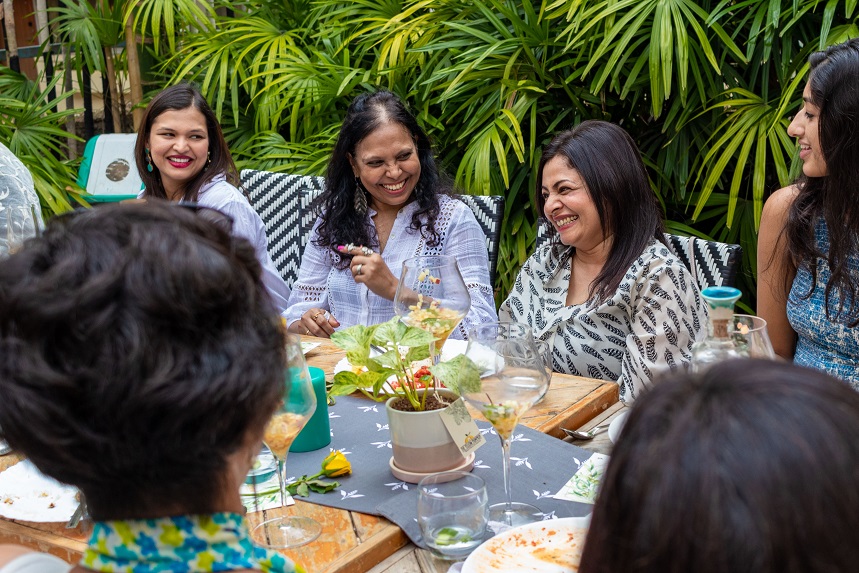 No wonder then, that this love for food has translated into a startup called, 'Conosh', which the trio founded on 12 November 2018. Conosh provides a platform for homecooks to cook, curate menus and host people at their homes. So, they basically act as a mediator between foodies and homecooks.'
"We realised that a lot of people like us wanted to try different kinds of cuisines. We also knew that there were these home cooks who made amazing dishes but did not have a platform to showcase their talent. So, we thought, why not bring these two, together!" says 32-year-old Anshumala.
Since they began operations in April 2019, Conosh has organised about 180+ pop-ups and has identified approximately 120+ home cooks spread across Delhi NCR, Bengaluru and Mumbai. Additionally, they have catered to over 1500+ customers!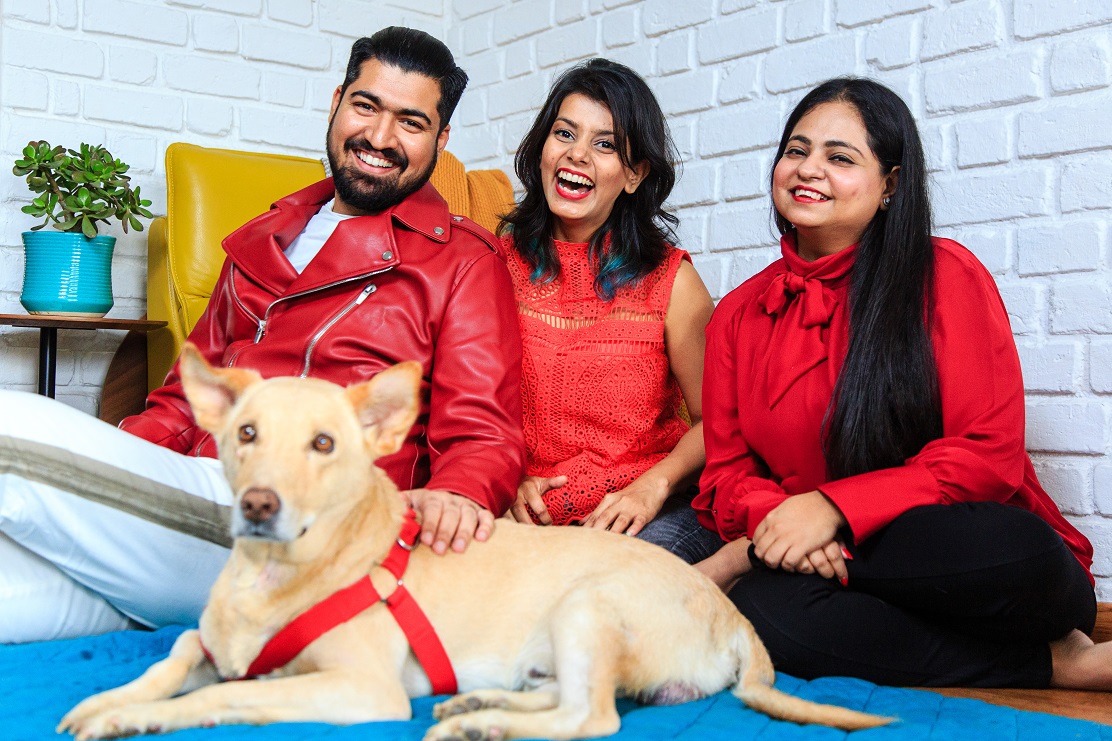 "Our culture is one which brings people together on the dining table where people share their meals and stories. But, life in cities is such that we don't even know who our next-door neighbours are. With Conosh we want to bridge this gap," says Anshumala.
She explains the meaning behind the name of this startup. 'Co' in the name stands for collaboration, community, and conversation while 'Nosh' is a word of medieval German and Yiddish origin, which translates to 'binge eating.' The word is also often used in Urdu where one says, 'nosh farmaiyye' meaning, 'come, let's eat,' explains Anshumala.
When the Foodies met and Joined Forces
Ten years ago, Anshumala, who has an undergraduate degree in Chemistry and a Masters in Fashion Management, decided to pursue a summer internship with Aditya Birla Fashion Retail in Bengaluru. This is where she met Vaibhav, and then they ended up becoming great friends.
She went on to work with companies like Furlenco and Tailorama, after which she went to pursue her MBA from SDA Bocconi School of Management in Milan, Italy in September 2014.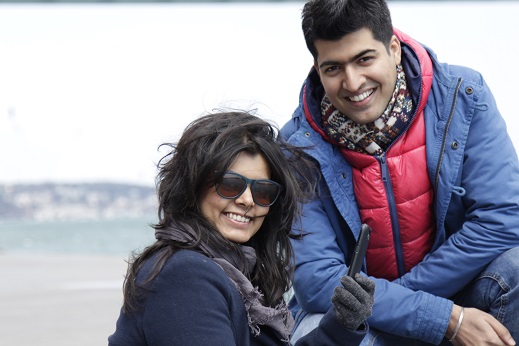 Vaibhav, on the other hand, wanted to become a fighter pilot and even enrolled in the National Defence Academy. However, he had to give that up because of medical reasons, so he enrolled in NIFT Mumbai's Fashion Technology course, and then moved to Paris for an MBA.
"Vaibhav and I were pursuing MBAs at the same time, and in the same continent, and would often discuss how bored we were of eating the same old Italian and French. In April 2015, we decided to travel to Istanbul during the Easter break, hoping we would discover the food and culture there," recalls Anshumala.
This trip was an eye-opener for the duo. Not only did they discover fantastic food, witnessed first-hand how it brought people together.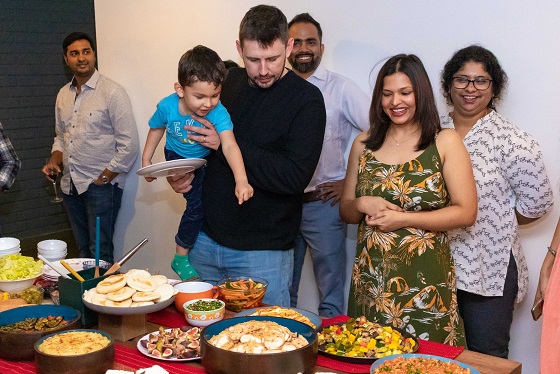 "We would often get invitations to eat at people's homes and hosting was a big thing there. It made us realise the power of food. We even made a friend there who later joined us until the end of the trip," recalls Anshumala.
They returned to their regular lives after the trip. Anshumala and Vaibhav then ended up working with several luxury brands but the desire to do something around food was a thought they were always conscious about.
The turning point was when Vaibhav met Neha for the first time at a perfume event in Louis Vuitton. At the event, the two struck up a conversation, and discovered their shared passion for food. Later he got her on board with the idea and together, the three of them co-founded Conosh in November, 2018.
Home Cooks Deliver Delicacies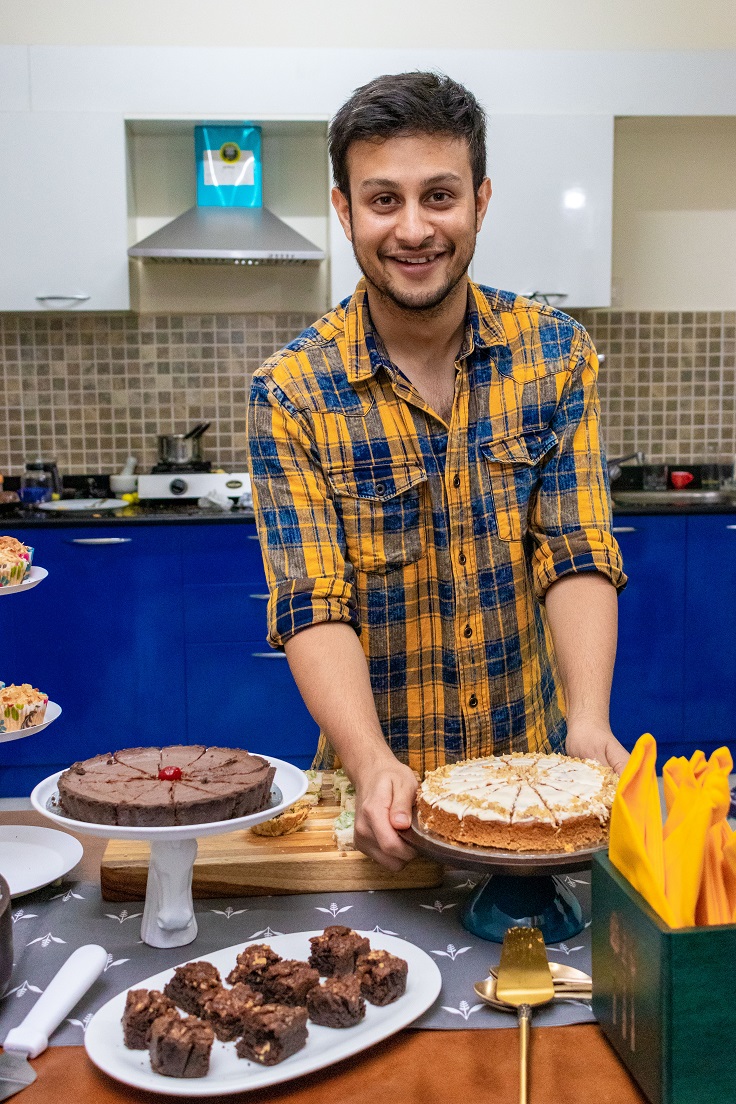 Before Conosh started its operations in full swing, Vaibhav headed to Goa, for about three months. "Goa has one of the strongest shared economies in the country with tourism and experiences that were already in existence and doing well. So, Vaibhav went there to understand this sector better so that we could seamlessly implement it when we started operations," says Anshumala.
The trio learnt that they should not be limiting their target audience to just tourists and would have to find a way to appeal to foodies from across sectors.
Once Vaibhav was back from Goa, the trio started scouting for home cooks everywhere.
"There were several times when we had to personally reach out to people who we knew cooked well," explains Anshumala.
There were also several food communities on Facebook and Instagram that helped them reach out to more people. However, with some help from word of mouth and greater online visibility, home cooks began to reach out to Conosh.
"One we get in touch with home cooks, or they get in touch with us, a team personally visits their homes and tastes their best dishes. Following this, a menu is curated in consultation with them, and the pricing is decided and put on our website. Finally, we market the event on social media platforms like Instagram, Facebook and WhatsApp,' explains Anshumala.
The tickets for their pop-ups can range anywhere from Rs 500 to 600 for vegetarian meals and for non-vegetarians it is Rs 700 to 1200. The home cooks end up pocketing anywhere between 70 to 80 per cent of the total revenue they make from each event.
Anshumala recalls their first pop-up on 20 April 2019, which took place in Bengaluru.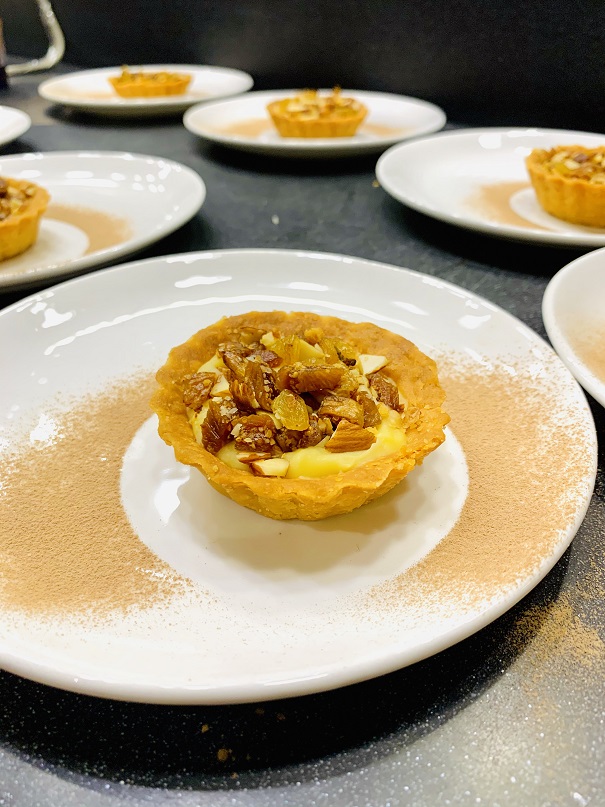 "We found a person named Bobby Gomes from South Goa through Facebook, who was living in the city and invited him to host In the pop-up, about eight to ten people had turned up, and the dishes that were served at the event included Goan favourites like Pork Vindaloo and Bebinca. The event was a great hit!" says Anshumala.
The founders have also roped in several expats to host pop-ups, that offer a unique window into a completely different country and culture.
"In November, Kim, an expat living in Bengaluru, hosted a Thanksgiving pop-up. This was the first time she was celebrating the festival away from home and was so thrilled to see the response," says Anshumala.
Currently, Conosh's team of 10, hosts these pop-ups only in Bengaluru, Mumbai and Delhi. They also host corporate events where they cater to more people, and home cooks prepare the meals.
Happy Cooks, Happy Customers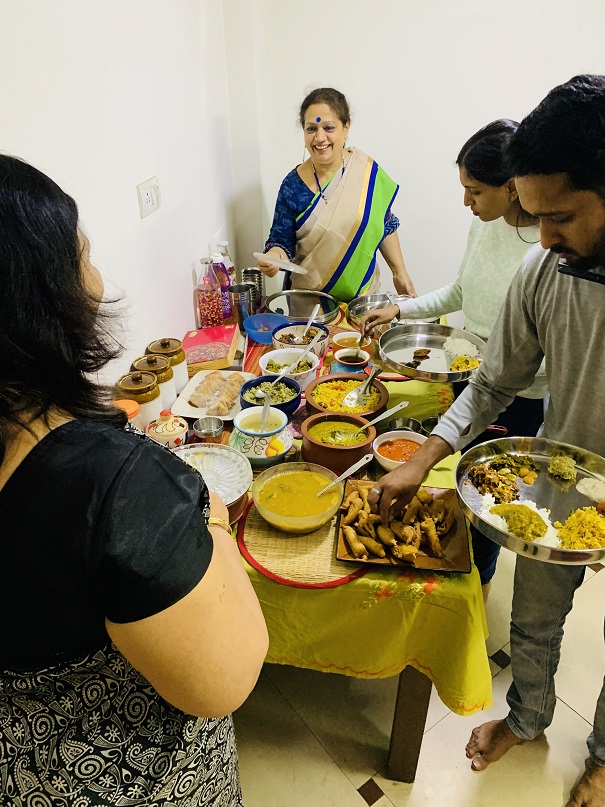 The biggest aspect that needs to be highlighted is that Conosh provides a platform for home cooks to showcase their talent. Additionally, for foodies who want to taste different cuisines, this is a great opportunity.
"In addition to being about the food, pop-ups also give customers an experience. Since each pop-up caters to only 8 to 10 people, the entire experience is very personal. Also, we don't have conventional dishes like dal or chawal on offer. The idea is to get home cooks to prepare exquisite dishes which someone might not want to have on an everyday basis," mentions Anshumala.
Take Shelendra Pawar for example. The 27-year-old bumped into Vaibhav at a departmental store while he was shopping for a dinner party.
"Baking has always been a passion for me. After Vaibhav and I spoke, he invited me to a pop-up so that I could understand how all of it worked. I was immediately taken by the concept and decided to host a pop-up with what I am confident in, which is baking," he says.
Shelendra hosted a high tea which comprised both sweet and savoury dishes like carrot cake, banana bread, broccoli quiche, among others.
"I was initially quite sceptical about having strangers in my house, but the whole experience was so wonderful. They came early and helped me set up the table. We had such amazing conversations and got to know each other better," says Shelendra who had hosted about seven of these pop-ups until now and wishes to host more in the future.
People who have attended Conosh's pop-ups have only good things to say about the experience.
Kuheli Mukherjee, a resident of Bengaluru and an owner of a home decor centre, discovered Conosh's services through Vaibhav's brother and attended her first pop-up last month.
"It was a Bihari cuisine pop-up held inside a home, and the food was delicious! Besides the food, I loved that people from different spheres came together and shared their food stories. At one point, we started discussing how yams are better than potatoes. You would never expect such conversations anywhere else," smiles the 38-year-old.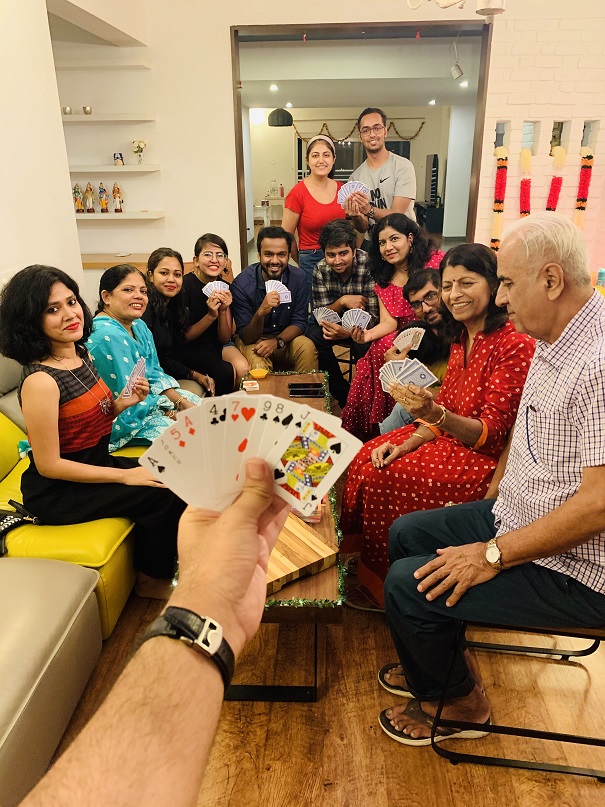 Kuheli tasted dishes like litti chokha, sattu ka sherbet, mutton kebabs, fish fry with green chutney, phirni with makhana among others. "The food was amazing, and the family was so warm. For people who I met there, it felt like I had known them forever," she says.
Marching Forward With Fresh Objectives
Anshumala says that they haven't really faced any challenges per se but since the concept of pop-ups is quite new, it takes a while to pick up among the masses.
"Also, thanks to traffic and the irregular working hours, people don't feel like venturing out. Luckily for us, the turn out at each of the pop-ups have been quite good as we get in touch with micro-communities who want to part-take in such experiences," she says.
In addition to pop-ups that are hosted by home cooks, Conosh is also experimenting with newer ways to reach out to more people.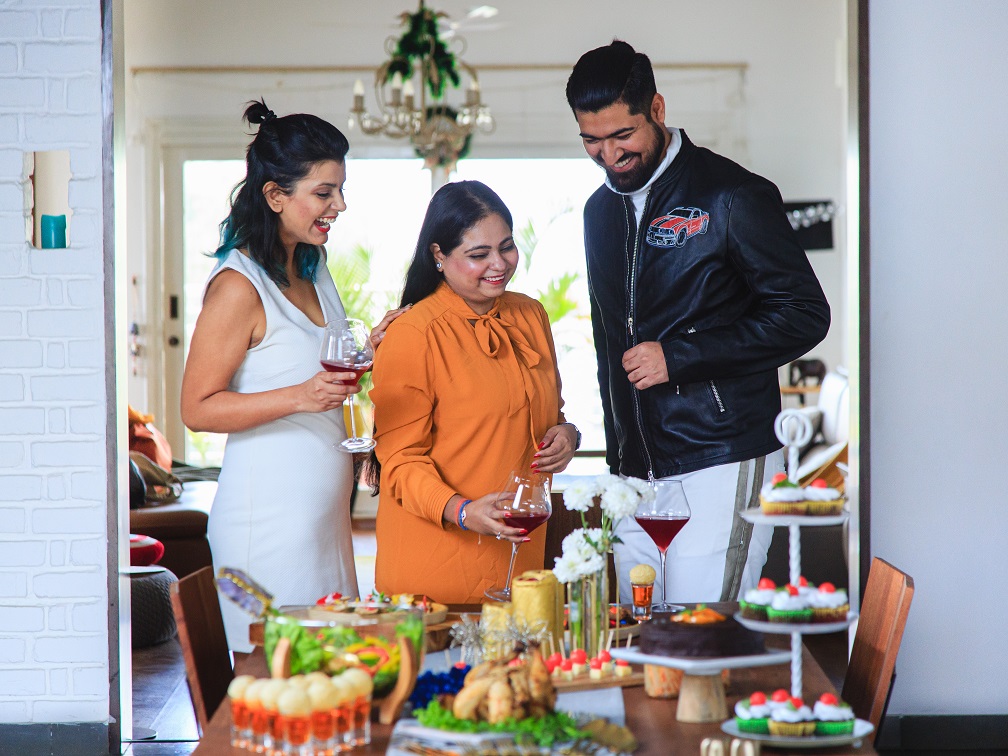 They launched a vertical called 'Homemade by Conosh' in January this year where they cater to larger groups or events, like, for example, birthdays, corporate get-togethers and such.
"However, since they are used to paying Rs 70 to 80 per plate, they often wonder why they should be paying Rs. 150 to 200. So, we still have to keep educating corporates about our concept," explains Anshumala
Anshumala says that currently, their diners from before are their main spokesperson when it comes to these larger gatherings. They are yet to launch a formal platform for this and plan on scaling this vertical further.
So, what is the big picture and what do they ultimately want to achieve with their services?
"Our ultimate aim is to get more home cooks, most of whom are mums, in the limelight because they too have stories to share. Most often than not, they serve others but are the last ones to eat. We want them to become an active participant in living room discussions," she says, signing off.
---
Also Read: One Meeting Inspired Duo To Create Amazing Organic Products From Over 8000 Farmers
---
(Edited by Gayatri Mishra)
Like this story? Or have something to share?
Write to us: contact@thebetterindia.com
Connect with us on Facebook and Twitter.
Tell Us More
We bring stories straight from the heart of India, to inspire millions and create a wave of impact. Our positive movement is growing bigger everyday, and we would love for you to join it.
Please contribute whatever you can, every little penny helps our team in bringing you more stories that support dreams and spread hope.