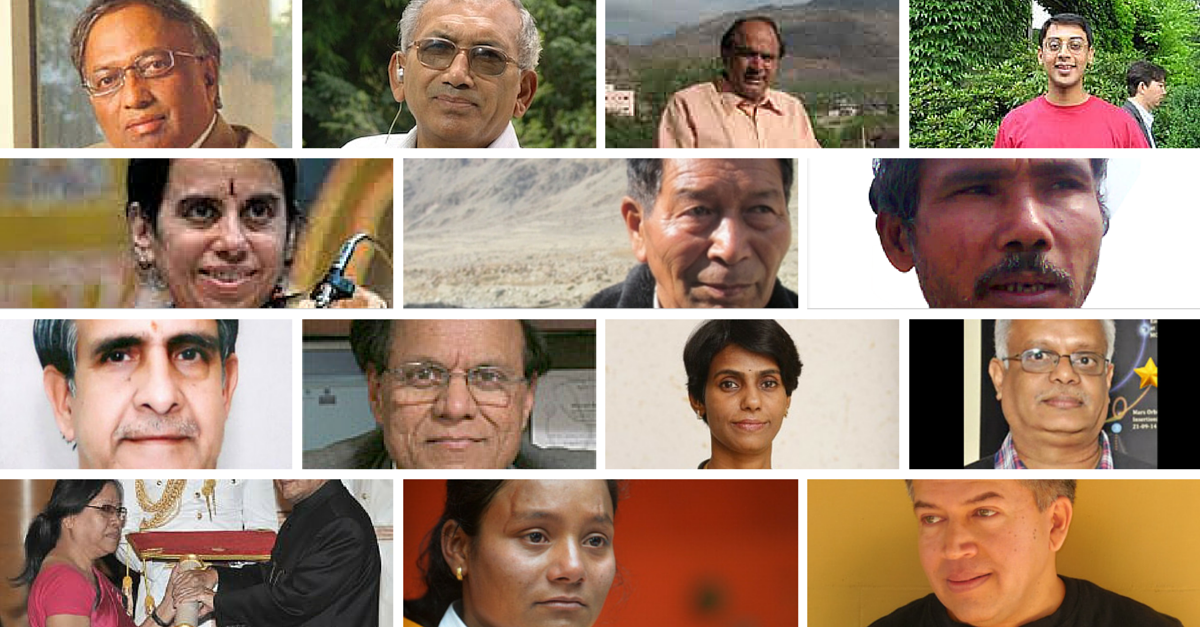 We all know about the popular names who won Padma awards this year. Here is a list of the equally amazing but lesser known Padma award recipients of 2015 and their extra ordinary work.
We all know about the popular names who won Padma awards this year. Here is a list of the equally amazing but lesser known Padma award recipients of 2015 and their extraordinary work.  
Yes, we all know that Amitabh Bachhan, Prasoon Joshi and LK Advani were recipients of the Padma awards this year. Well deserved as they might be, they are still some of the most popular and media savvy names among the 104 winners of 2015. There might be many you do not know much about or have never even heard of! We have curated a list of 20 such deserving names who have done incredible work in their respective fields and yet remain relatively unknown to Indians at large. Perhaps it's time for us all to know them a little better?
1. Vijay P. Bhatkar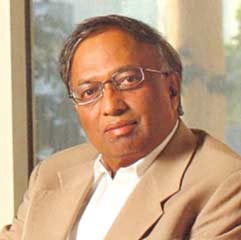 Photo: www.ignitingminds.org
This Indian computer scientist is considered to have played a crucial role in shaping India's IT industry. He developed India's first supercomputer – the PARAM – in 1991. Based on the PARAM series of supercomputers, he built the National PARAM Supercomputing Facility (NPSF) which has been now made available as a grid computing facility through Garuda grid on the National Knowledge Network (NKN) providing nationwide access to High Performance Computing (HPC) infrastructure. He has proposed the National Mission on Development of Exascale Supercomputing Capability, Capacity and Infrastructure on National Knowledge Network. This will transform India's computing prowess and accelerate India's leadership in science. He was awarded the Padma Bhushan.
2. Chewang Norphel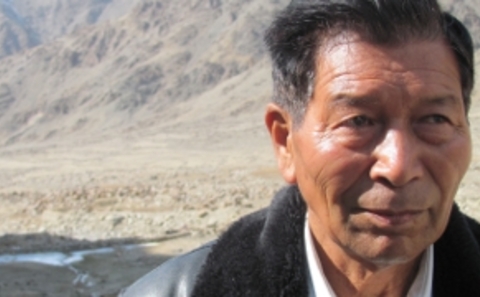 Photo: Athar Parvaiz
Chewang Norphel, a 79-year-old civil engineer, put his engineering skills to a better use and created artificial glaciers to provide water in the cold and dry mountainous region of Ladakh. His efforts have increased the agricultural production, thereby increasing the income of the locals. This has also reduced the migration to cities. His simple technique has brought water closer to the villages, and most importantly, made it available when the villagers need it the most during the cultivation cycle. Here's how he did it. He was awarded the Padma Shri.
3. Jadav Payeng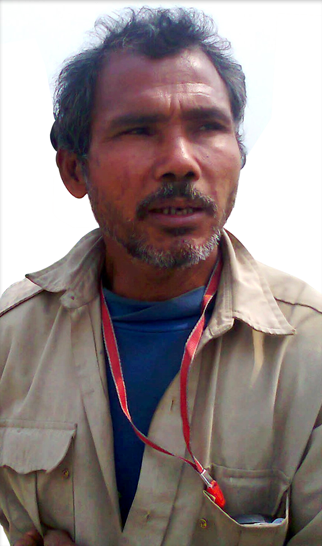 Photo: Bijit Dutta (Wikimedia Commons)
Jadav Payeng saw an increasing number of reptile deaths in Assam and started planting Bamboo in an area that had been washed away by floods. Today, that same land hosts 1,360 acres of verdant jungle called Molai Forest, named after Jadav "Molai" Payeng, the man who made this possible single-handedly! That forest also has several thousand trees and is now home to Bengal tigers, Indian rhinoceros, over 100 deer and rabbits, besides apes and several varieties of birds, including a large number of vultures. Know more about his work here. He was awarded the Padma Shri.
4. Arunima Sinha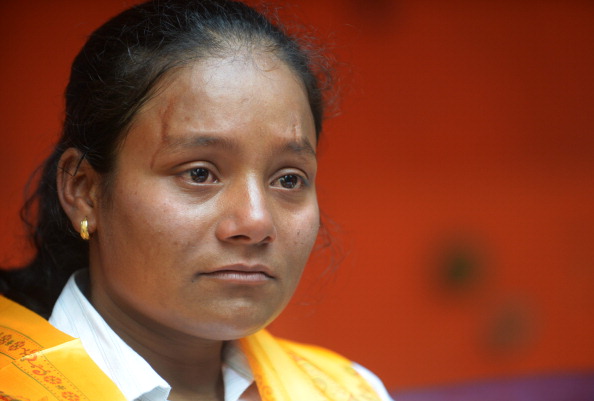 Photo: www.gettyimages.co.uk
Arunima Sinha, a former national level volleyball player from Uttar Pradesh, lost her leg when some robbers pushed her out of a moving train. Two years later she became the first woman amputee to climb the Mount Everest. From battling the difficult days in the hospital to chasing her dreams of scaling the highest peak, Sinha's story is all about courage, passion, dedication and respect. She was awarded the Padma Shri.
5. Kharag Singh Valdiya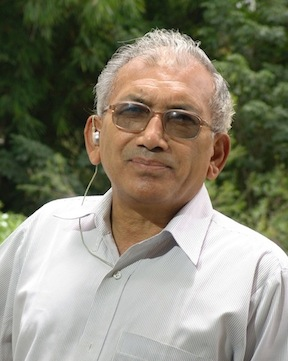 photo: wikimedia/Ravald
This Indian Geologist is internationally recognized for his contributions in the field of Geodynamics. He has made some path-breaking contributions in the Himalayan region through a sustained and comprehensive study of the Kumaon region. He did research on natural hazards and land form changes in relation to neotectonism, geohydrology of mountain springs, palaeocurrent patterns and reconstruction of palaegoeography, and cyanobacterial-built stromatolites that led to assigning ages to the then undated rocks in the Himalayan and Vindhyan domains. He also conceptualised and developed various institutes related to this field in India. He received the Padma Bhushan for his work.
6. Naresh Bedi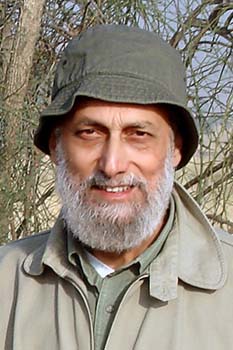 Photo: 
cmsvatavaran.org
Bedi is a second generation member of three generations of Wildlife photographers and filmmakers. His achievements include being the first Asian to receive a Wildscreen Panda Award and the first Indian to receive a nomination for the British Academy Film Awards. He has captured some of the most rare wildlife moments like the first recording of the reproduction of gharials; nursing, multiple mating and leopard hunting of tigers and breeding of bar-headed geese. Apart from this, he is also known for making a 10 feet tripod for filming predatory animals. He has been awarded the Padma Shri in recognition for his work.
7. Satpal Singh

Photo: kushtiwrestling.blogspot.com
He is a wrestling coach and a former international level wrestler of India. A Gold Medalist in the 1982 Asian Games and a Bronze medalist in the 1974 Asian Games, he is now better known as the coach of two-time Olympic medal winner Sushil Kumar. He also runs an Akhada for coaching of wrestling in Chhatrasal Stadium in Delhi. He was awarded the Padma Shri in 1983 and is a recipient of the Padma Bhushan award this year.
8. Manjula Anagani

photo: linkedin
She is an Indian gynecologist and obstetrician specializing in minimally invasive surgeries. She has several innovations to her name in minimally invasive surgeries on neo-vagina formation. She pioneered the art of Laparoscopy in late 1990s, at a time when Laparoscopy was still an emerging technology and it was primarily still a man's world wherein all the techniques and equipment that came about were designed to suit the ergonomics of the male surgeon. She also came up with new Entry Technique to make surgery less complicated and easier for surgeons. Anagani is famous for her work in primary amenorrhea (i.e., absent menstrual cycles) as well. She was awarded the Padma Shri.
9. Subbiah Arunan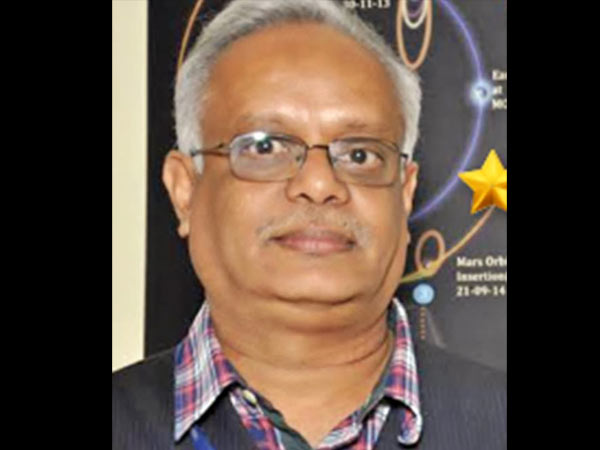 Photo: tamil.oneindia.com
An Indian scientist, Arunan is known for his role in the Mars Orbiter Mission of Indian Space Research Organisation. He was the project director of Mars Orbiter Mission, informally called the Mangalyaan, in 2013 when it was launched into space. He was awarded the Padma Shri.
10. Sarungbam Bimola Kumari Devi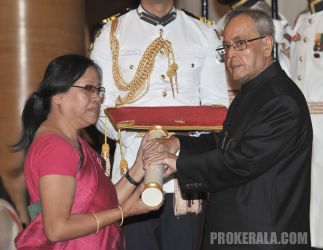 Photo: www.prokerala.com
She is Chief Medical Officer of Imphal west region in Manipur. She has been working in the strife-ridden state and giving her valuable contribution since 1979. She mostly works in rural areas and even headed the food safety office during two visits of Prime Minister Narendra Modi to the state. She was awarded the Padma Shri.
11. A. Kanyakumari
Photo: events.fullhyderabad.com
A famous Carnatic music violinist, Kanyakumari is known for many creative innovations. She has experience in this field for over four decades. She developed the "Vadya Lahari" which is a new combination of the Violin, Veena and Nadaswaram. She also innovated "Tristhayi sangamam" which is a confluence of 3 violins playing in different octaves portraying a special dimension. Dedicating her life to music, she has recently composed seven ragas bearing the names of the 7 hills of Thirumala. She has been awarded the Padma Shri.
12. Rahul Jain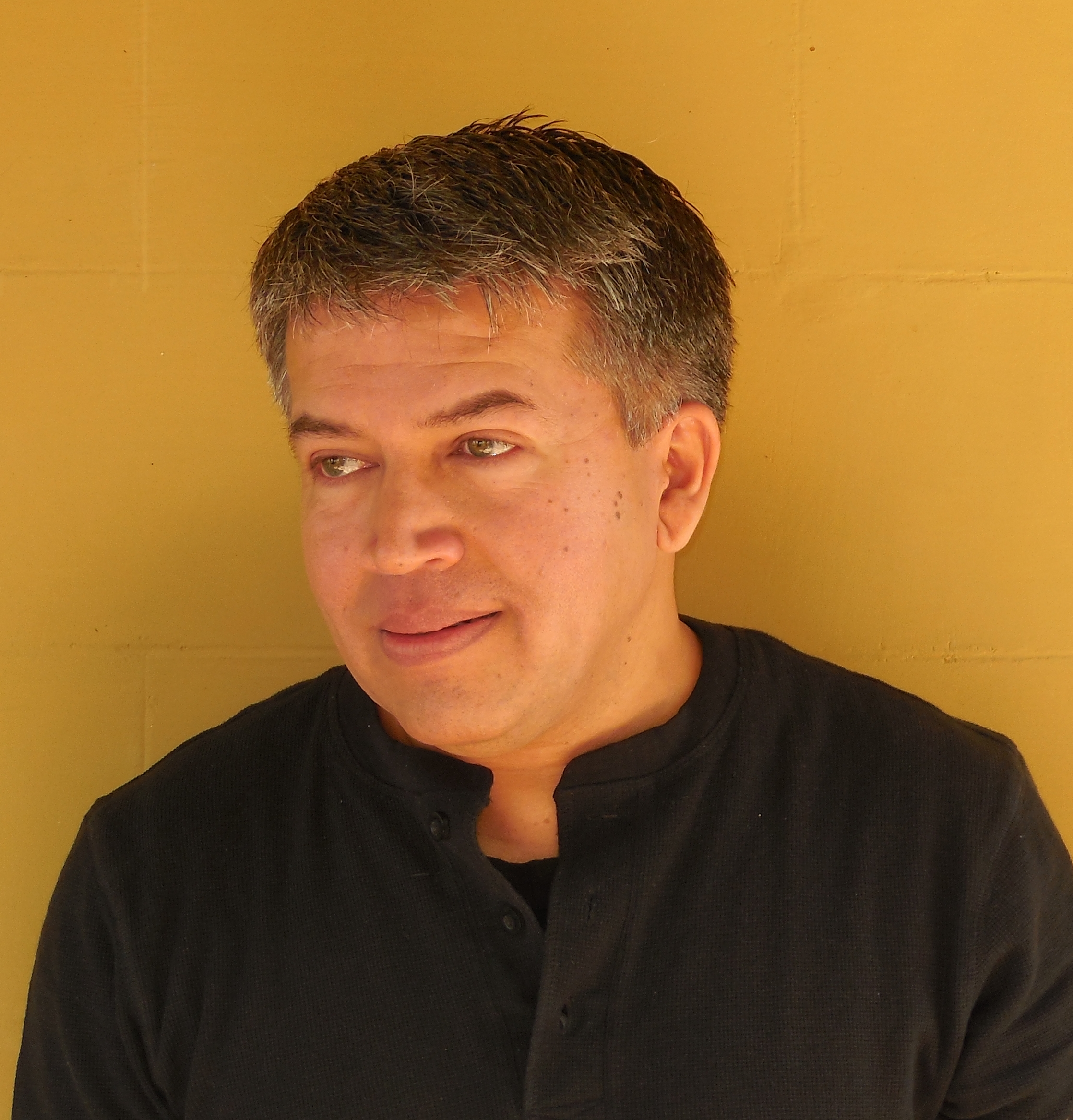 Photo: 
www.shangrilahawaii.org
Jain is a textile designer, art historian and an author. He has been extensively working on the revival of the dying art form of silk weaving on traditional Indian drawlooms. He also founded ASHA, a textile workshop to promote the traditional Indo-Iranian weaving techniques in Varanasi in 1993. He has authored several books on textile. Jain has been awarded the Padma Shri this year.
13. Mahesh Raj Soni

Photo: udaipurtimes.com
Soni is a craftsmen who specializes in Thewa, a traditional Rajasthani art of jewellery-making using glass and gold leaves, one of the surviving exponents of the art form which has roots in Pratapgarh, Rajasthan. He is also a cancer survivor and has been featured in the Limca Book of Records in 2011 for his extraordinary work. He was awarded the Padma Shri.
14. Dr. Dattatreyudu Nori
Photo: weillcornell.org
Dr. Dattatreyudu Nori is a renowned Indian Radiation Oncologist. He was once named one of the top doctors in America for the treatment of cancers in women by the women's magazine The Ladies' Home Journal. He also developed the transperineal brachytherapy technique, a non-surgical approach for seed implantation, which improved the quality of life for men with prostate cancer. His work has been recognized with a Padma Shri.
15. Dr. Manjul Bhargava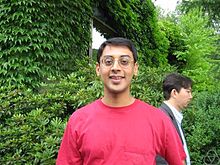 Photo: wikipedia/RayAYang
This Indian-American mathematician is best known for his contribution to the number theory. His PHD thesis generalized Gauss's classical law for composition of binary quadratic forms to many other situations. His research also includes fundamental contributions to the representation theory of quadratic forms, to interpolation problems and p-adic analysis, to the study of ideal class groups of algebraic number fields, and to the arithmetic theory of elliptic curves. He was also awarded "for developing powerful new methods in the geometry of numbers, which he applied to count rings of small rank and to bound the average rank of the elliptic curve". He has several awards to his name, including the Padma Shri this year.
16. S. K. Shivkumar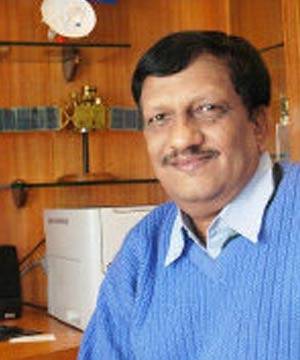 Photo: 
news.jagranjunction.com
This Indian scientist was part of the team that developed the telemetry system for Chandrayaan-I, India's first lunar exploration mission. He was also involved in the development of the 32-meter dish antenna that can communicate with satellites millions of miles away. Shivkumar holds the position of the director of ISRO Satellite Centre at Bengaluru. He has been awarded the Padma Shri.
17. Bimla Poddar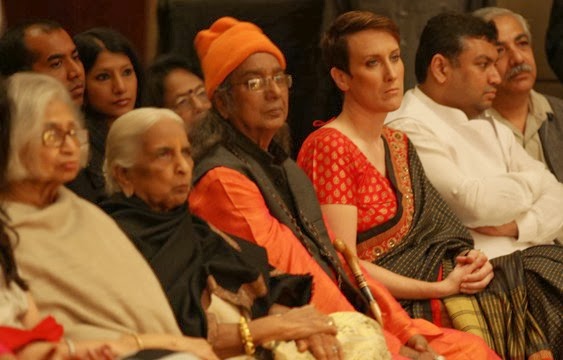 This social worker and philanthropist founded Jnana Pravaha, a Varanasi-based centre for cultural studies, that focuses on preserving the cultural heritage of India. She also maintains a heritage museum housing artifacts from ancient India. She is a recipient of the Padma Shri this year.
18. Ashok Seth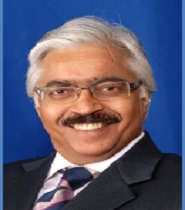 Photo: www.fortishealthcare.com
This Indian Cardiologist is famous for his contribution to Interventional Cardiology across the globe. He has performed over 50,000 angiograms and 20,000 angioplasties, which has been included in the Limca Book of Records. He is the first cardiologist in the region to perform an angioscopy and directional atherectomy. He is also reported to be the first to use Impella heart support device and Drug-eluting stents, Bioresorbable stents and thrombectomydevices in India. He has been awarded the Padma Bhushan.
19. Prafulla Kar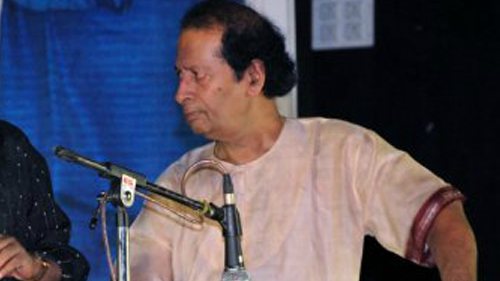 Photo: www.odisha360.com
This Oriya Musician, Singer, Lyricist, Writer and Columnist is famous for his contribution to Oriya music for over four decades. He has given music to over 70 Oriya films and several Bengali films. He is currently reseraching on Odissi Music to establish it as a recognized classical music form of India. He is also bringing out the young talented singers of the state through his institution "Sanskar". He was awarded the Padma Shri.
20. Randeep Guleria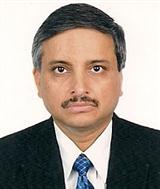 Guleria is head of the Department of Pulmonology and Sleep Disorders at the All India Institute of Medical Sciences (AIIMS). He is responsible for establishing India's first centre for pulmonary medicines and sleep disorders at AIIMS. His research on pulmonary diseases have been recorded by way of 36 book chapters and 268 articles. Since 1998 he has been a personal physician to former PM Atal Bihari Vajpayee. He has been awarded the Padma Shri.
21. Kottayan Katankot Venugopal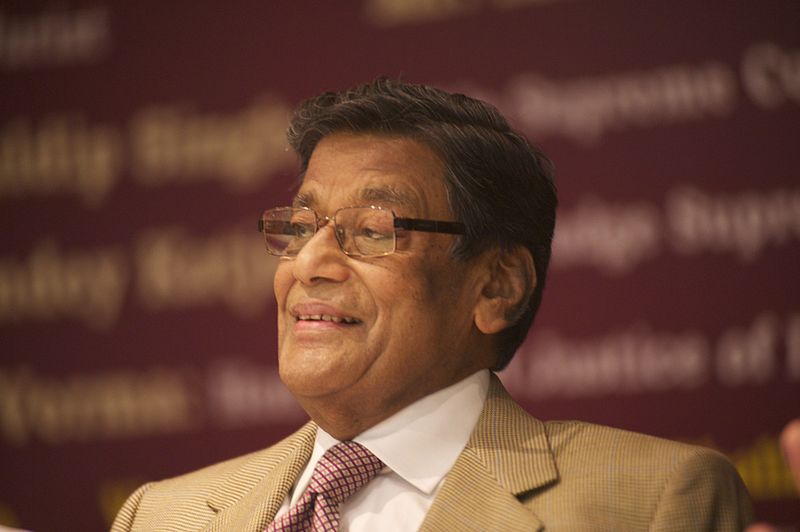 Photo: Wikipedia/Bellarybrother
Venugopal is a famous Indian constitutional lawyer and a senior advocate in the Supreme Court of India. He has been part of many high profile cases and was even appointed as the chief advisor for the drafting of the Constitution of Nepal. He recommends that Courts of Appeal be established in the four regions of the country, which will finally decide on appeals from the High Court judgments and relieve the burden on Supreme Court. He has been awarded the Padma Vibhushan this year in recognition for his work.
Like this story? Or have something to share? Write to us: contact@thebetterindia.com, or connect with us on Facebook and Twitter (@thebetterindia).
We bring stories straight from the heart of India, to inspire millions and create a wave of impact. Our positive movement is growing bigger everyday, and we would love for you to join it.
Please contribute whatever you can, every little penny helps our team in bringing you more stories that support dreams and spread hope.