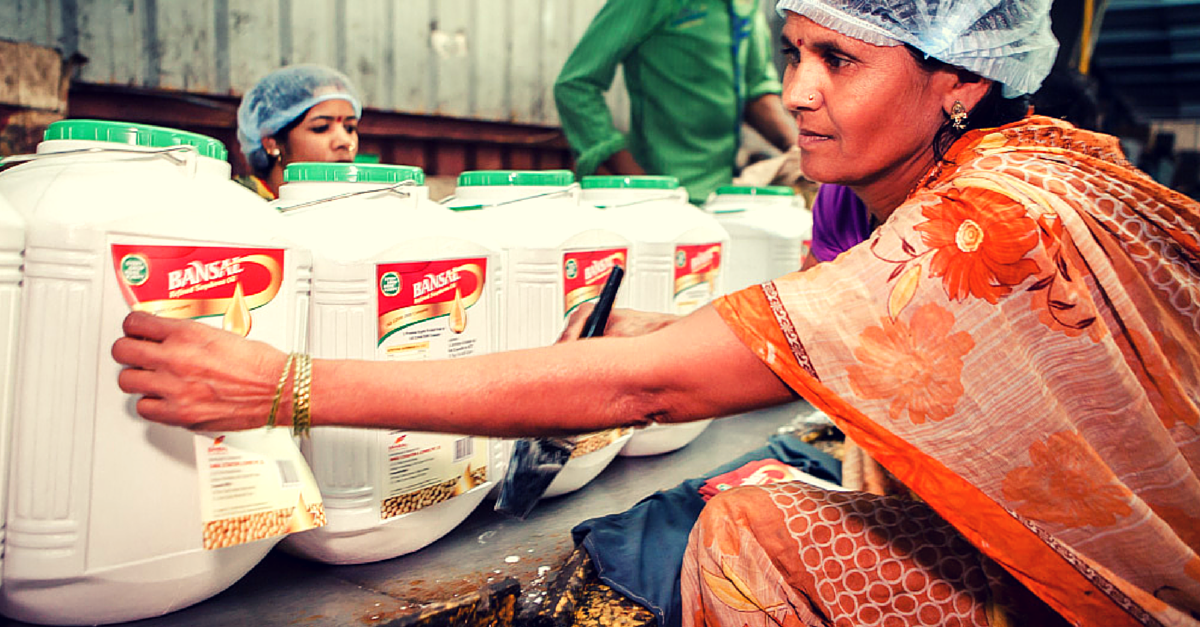 Women in MP have been replacing regular cooking oil with fortified cooking oil and seen a significant improvement in their Vitamin D levels. Know more about the alternate oil and how companies are leveraging the soyabean to provide a healthy oil option.
Women in MP have been replacing regular cooking oil with fortified cooking oil and seen a significant improvement in their Vitamin D levels. Know more about the alternate oil and how companies are leveraging the soyabean to provide a healthy oil option.
Asha Soni is a happy woman these days. Her four children are hale and hearty and she has a secure job in a factory in her hometown Indore in Madhya Pradesh. Asha has been employed with the packaging unit of Keshav Industries, a leading manufacturer of soyabean oil in the state, for last three years.
"Not only do I earn a stable income that enables me to adequately provide for my family of eight but, more significantly, I am now aware of an affordable way to keep them in good health. At the factory, we manufacture soyabean oil enriched with vitamin A and D, which boosts immunity, strengthens the bones and keeps the family away from disease," she says with a beaming smile.
Asha, who has been using fortified refined oil in her own kitchen for the past one year, has every reason to be upbeat about what she does for a living. After all, she lives in a state where nearly 50 per cent of the population suffers from malnutrition.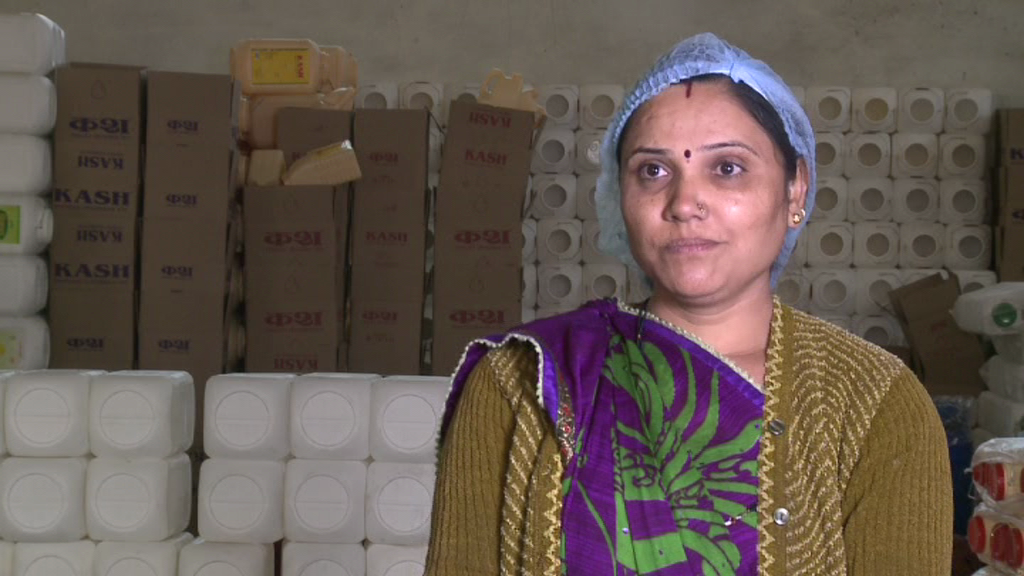 Women and children, in particular, are at risk of developing serious health complications, like skeletal deformities, soft bones and even night blindness, a direct fall out of vitamin A and D deficiencies. In fact, as per a recent study conducted by Public Health Foundation of India and Global Alliance for Improved Nutrition, in Madhya Pradesh, 74.5 per cent of mothers and 52 per cent of children surveyed were found to be suffering from Vitamin D deficiency.
Considering the scale of this public health crisis in the state, Chief Minister Shivraj Singh Chauhan had launched the soyabean oil fortification initiative in June 2013. Global Alliance for Improved Nutrition (GAIN), an international development agency working towards reducing malnutrition, has provided financial and technical support to the Oil Fortification Initiative, with Community Economics and Development Consultants Society (CECOEDECON), a grassroots civil society organisation in the region.
Indeed, fortification of staple foods has long been regarded as a panacea for nutrient deficiencies in the general population. In the 1950s, fortification of vanaspati with vitamin A and D was mandated by law in India as poor communities were unable to consume dairy products to meet their recommended daily requirements of these vital nutrients. However, with refined oil replacing vanaspati as the preferred cooking medium, a change in strategy was in order.
In MP, soyabean oil has emerged as a viable alternative as it is one of the largest producers of soyabean in the country. Moreover, 78 per cent people in rural areas and 63 per cent in the urban pockets use it for everyday cooking.
According to Dr Rajan Sankar, Country Manager, GAIN, "At the outset, we decided to helm a situation analysis that closely looked at the prevalence of malnutrition in the state, the total soyabean oil produced as well as the capacity and the interest of the industry in fortification. The findings clearly pointed to the feasibility of soyabean oil fortification as an effective means for reducing malnutrition. Around the same time, the State Fortification Alliance was also formed, where, apart from other stakeholders, several soyabean oil manufacturers came on board. Their response has been tremendously positive. Fortified soybean oil is now reaching 42 million consumers in the state."
Soyabean oil manufacturers, like Kriti, Dammani, Ruchi Soya Industries, Keshav Industries and Prestige Agrotech Limited, among others, have conscientiously taken on the responsibility of making fortified oil available to consumers across the state. "Since the last 18 months we are value-adding the oil with vitamin A and D. Not only has it translated into better sales, it has enabled us to play a part in reducing these nutritional deficiencies that are rampant in the population today," remarks Sanjeev Razdan of Ruchi Soya.
To make it easy for edible oil companies to transition to producing the fortified variant, CECOEDECON, with technical support from GAIN, has designed a special capacity building programme.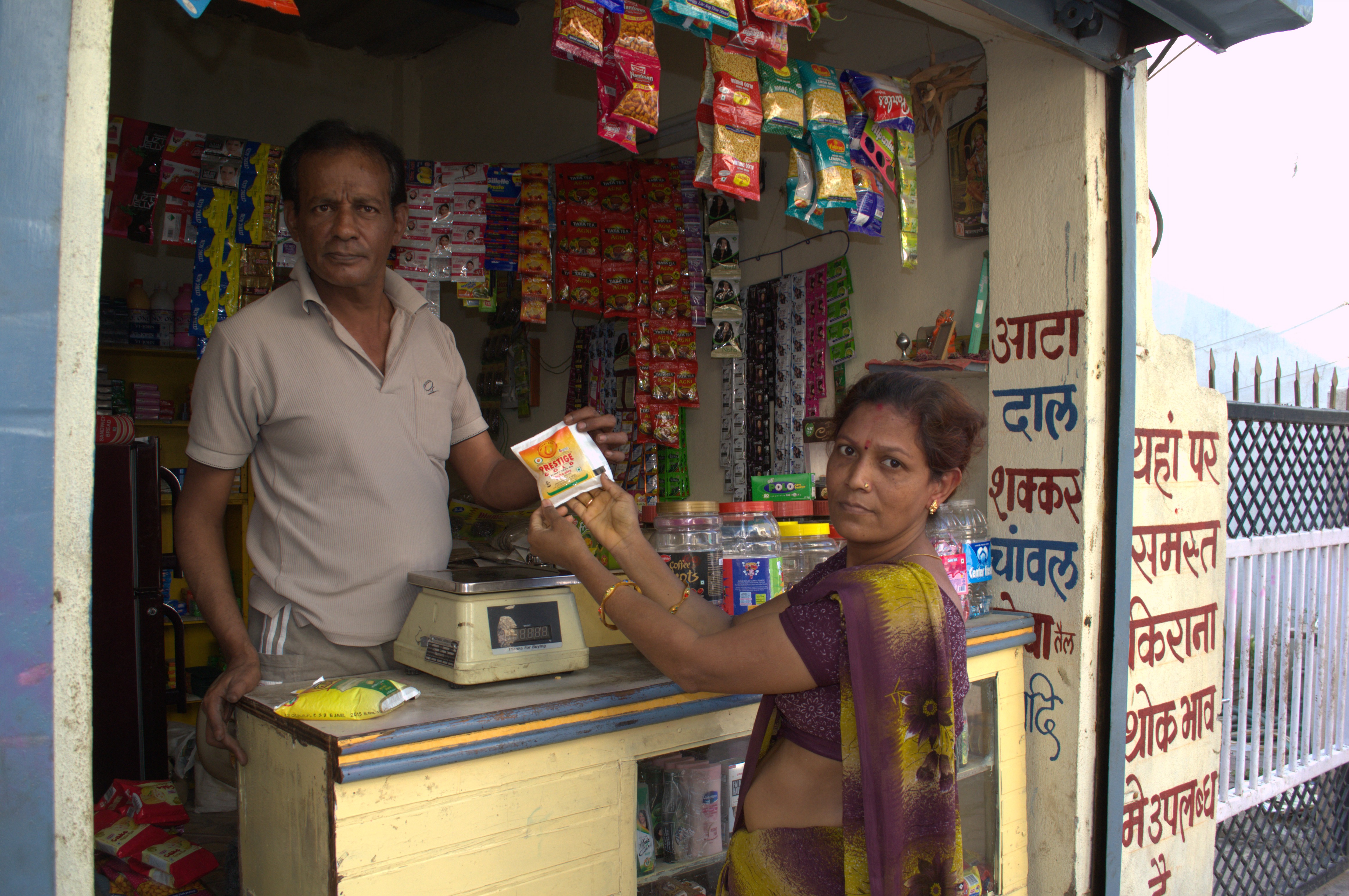 Informs Razdan, "The CECOEDECON team answered all our queries regarding oil fortification – its feasibility, whether there would be any change in the physical appearance of the product, how we should encourage our distributors to persuade people to opt for it, and so on. Additionally, practical demonstrations were held and quality standards were clearly explained. We are now selling fortified oil pan India."
Similar advantages spurred Keshav Industries – where Asha is employed – to lend its support. "We started fortifying soyabean oil from June 2013 and currently we are helping hundreds of thousands of families eat vitamin enriched food," says Navneet Garg, Director, Keshav Industries.
Even as CECOEDECON consistently provides assistance to companies and aggressively advocates to make the intervention a success, innovative thinking from within the industry has given a fillip to its efforts.
Prestige Agrotech has introduced handy 50 ml, 100 ml and 200 ml packs, modestly priced at Rs 10, Rs 15 and Rs 20, respectively, so that daily wagers, too, can afford to cook in fortified oil.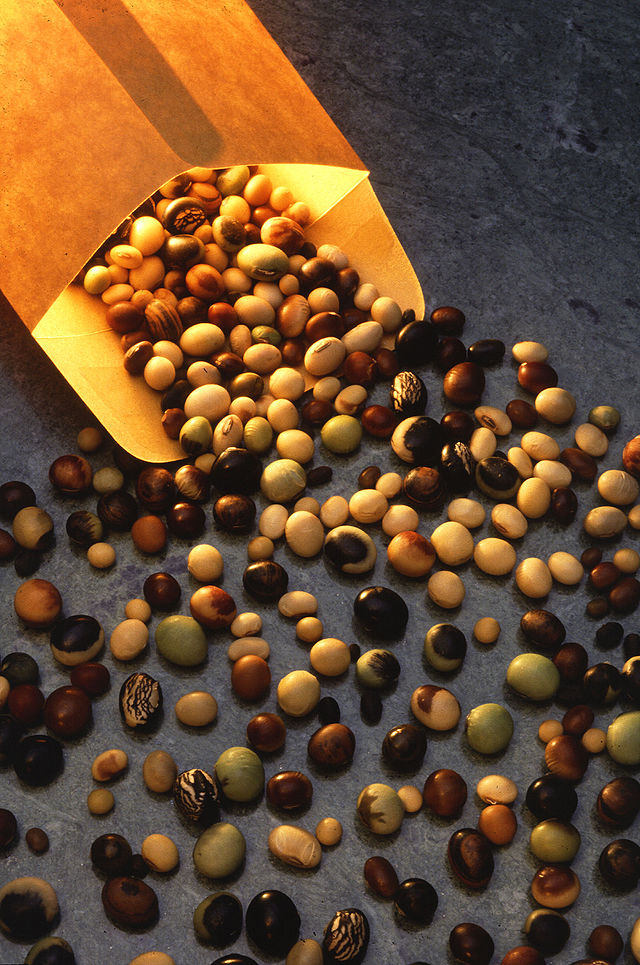 Ketan Jain, Director, Prestige Agrotech, explains, "We introduced these variants as we understand that daily wage workers lack vitamin enriched food and cannot spend large sums on edible oil. Till November 2014, we have sold 52 lakh small pouches, which is remarkable."
Did the manufacturers face any difficulty in introducing their "new and improved" product in the market?
Garg and Jain admit, "It was challenging to convince the consumer to accept the changed product." Adds Hemant Vijayvarghi, a distributor for Ruchi Soya in Indore: "People came up with queries regarding fortification and the benefits of vitamin A and D. The biggest advantage was that without any change in the cost of the oil or its taste and appearance, the consumer was getting added nutritive value. With increased awareness and acceptance our sales have been steadily rising."
So, can soyabean oil fortification be sustainable in the long term?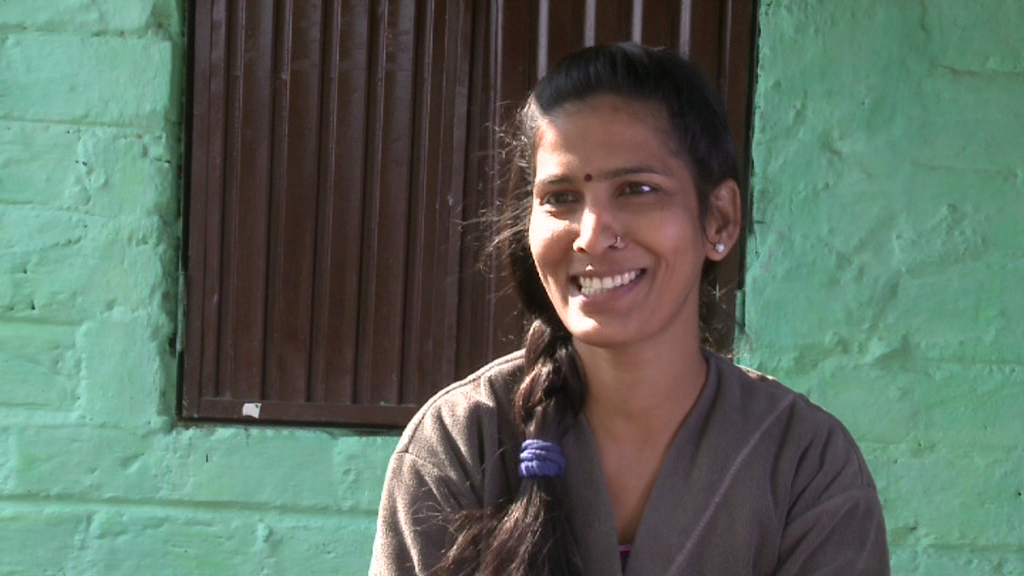 Razdan, Garg and Jain are certain of it.
"This intervention should carry on for at least a decade so that there can be a notable improvement in people's health. The industry is conscious of this fact. In the last one-and-half years, 16 industry partners have collectively invested around 6 crores (USD 1 million) to create awareness on the merits of using fortified oil to combat under nutrition. At present, soyabean oil retails at Rs 70 per litre and it only takes seven paisa to fortify it. For us, the cost is negligible and the rewards immense," says Razdan.
Ruchika Sachdeva, Technical Specialist and Programme Manager-Food Fortification, GAIN, shares, "In the last 18 months, the project has reported Rs 7.5 crore (around USD 1.25 million) as social return on investment from the industry. It is encouraging to see the private sector keen to make a difference."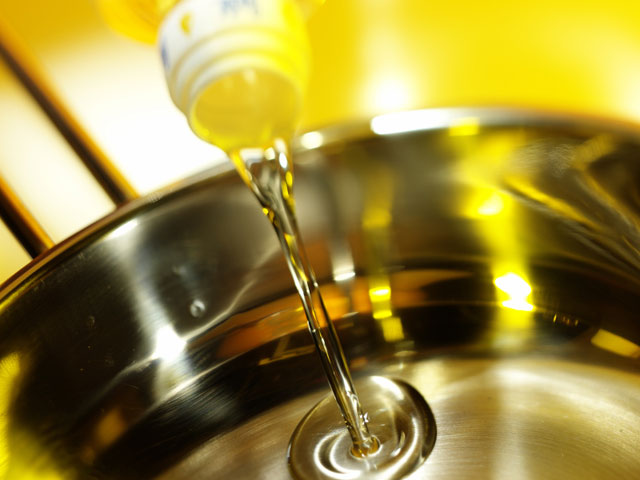 Photo for representation purposes only. Source:  www.eatright.org
Malnutrition is complex, multi-dimensional and inter-generational in nature. While there can be no single strategy to wipeout this widespread malaise, soyabean oil fortification is definitely a workable approach. "At a larger level, the plan is to engage with the government to create awareness on the proven interventions and to advocate for conducive policy changes to make fortification of staple foods mandatory," shares Sharad Joshi, Secretary, CECOEDECON.
Like Asha Soni, another Indore resident Vajayanti Chopra, a mother of three, is sold on the merits of fortified oil. "I have been cooking with it since the last seven months and my youngest child, who has severe vitamin D deficiency, has started showing signs of improvement. My husband is a tailor so we can't afford to keep going to doctors. Fortified oil is truly an inexpensive solution to our health problems," she signs off on an optimistic note.
Like this story? Or have something to share? Write to us: contact@thebetterindia.com, or connect with us on Facebook and Twitter (@thebetterindia).
We bring stories straight from the heart of India, to inspire millions and create a wave of impact. Our positive movement is growing bigger everyday, and we would love for you to join it.
Please contribute whatever you can, every little penny helps our team in bringing you more stories that support dreams and spread hope.