And this formula is not just on paper. Narsimha's innovation has helped light up over a 1000 villages using discarded tube lights! #Innovation
As the youngest of four siblings growing up in Navipet town of Nizamabad district in present-day Telangana, 39-year-old Mandaji Narsimha Chary grew up with a real fascination for science, innovation and experimentation.
This product of government schools would spend hours sitting in father's furniture workshop or his uncle's tape recorder shop tinkering around with various materials present, conducting multiple scientific experiments.
No wonder then, that he was only in Class VI when he won an award at a district-level science fair for designing a model showcasing the Earth's revolution around its axis using light plastic balls.
For a curious Chary, however, life changed on a visit to a local village a gram panchayat near Navipet when he was in Class VII. There he came across a mountain heap of failed tube lights strewn around in the local dump yard.
Seeing those disposed tube lights, he asked the electrician present there whether it was possible to reuse these lights. However, the electrician refused to engage with him despite his repeated queries.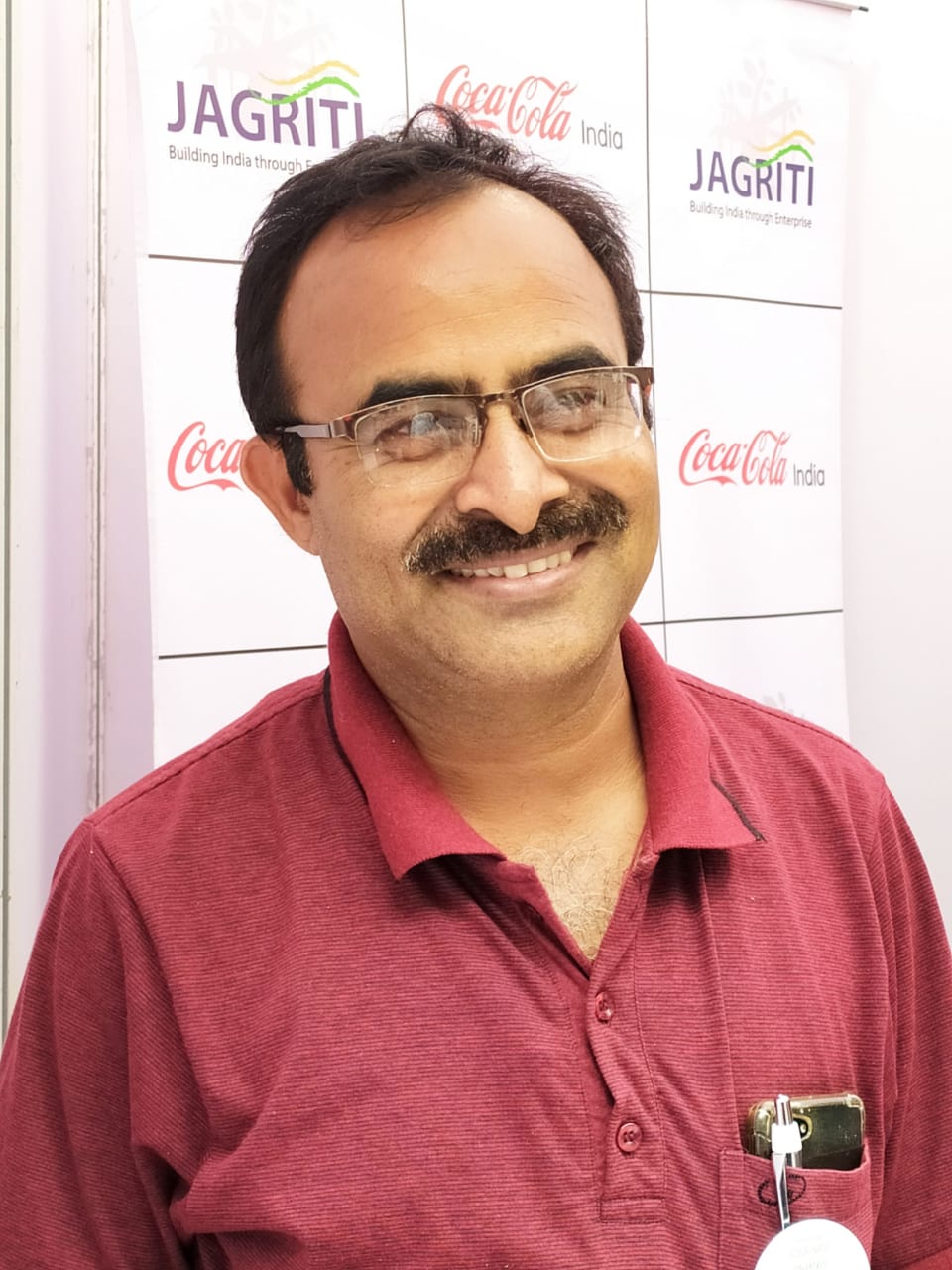 "I thought to myself, 'why can't these failed tube lights be reused?' This thought inspired me. My thoughts were directed towards how to reuse them. Thus, after school, I would visit the local public library in Navipet and read up on various components of a tube light. Back then, we didn't have Google or other online resources, but I was determined to understand how they work, what are the components within, why tube lights fail, among other things. I would even read textbooks that were beyond my grade in school, but just to understand the components that went into running a tube light," says Chary, in a conversation with The Better India (TBI).
In fact, Chary told the librarian in-charge that the books there weren't enough for the information sought. Seeing the desire for this bright student to succeed, the in-charge wrote a letter of recommendation allowing him to visit the central library at Nizamabad for a couple of years until 1993.
Years passed and Chary had now completed his Bachelor's degree in Electronics from an open university because he wanted to dedicate more time into research work than travelling back and forth to class. During this time, he worked and experimented closely with filaments, glass, electrodes and other components of tube lights.
"By understanding all these elements, I first succeeded in lighting a failed tube light with choke and starter. After that I replaced the choke and starter with my new equipment consisting of different electronic components. See, these tube lights fail once their filaments open up, and thus lose their capacity to generate the necessary voltage to light them up. Through trial and error over the course of the next decade, I finally developed a method to re-light discarded tube lights by developing an integrated circuit sometime in 2000," he says.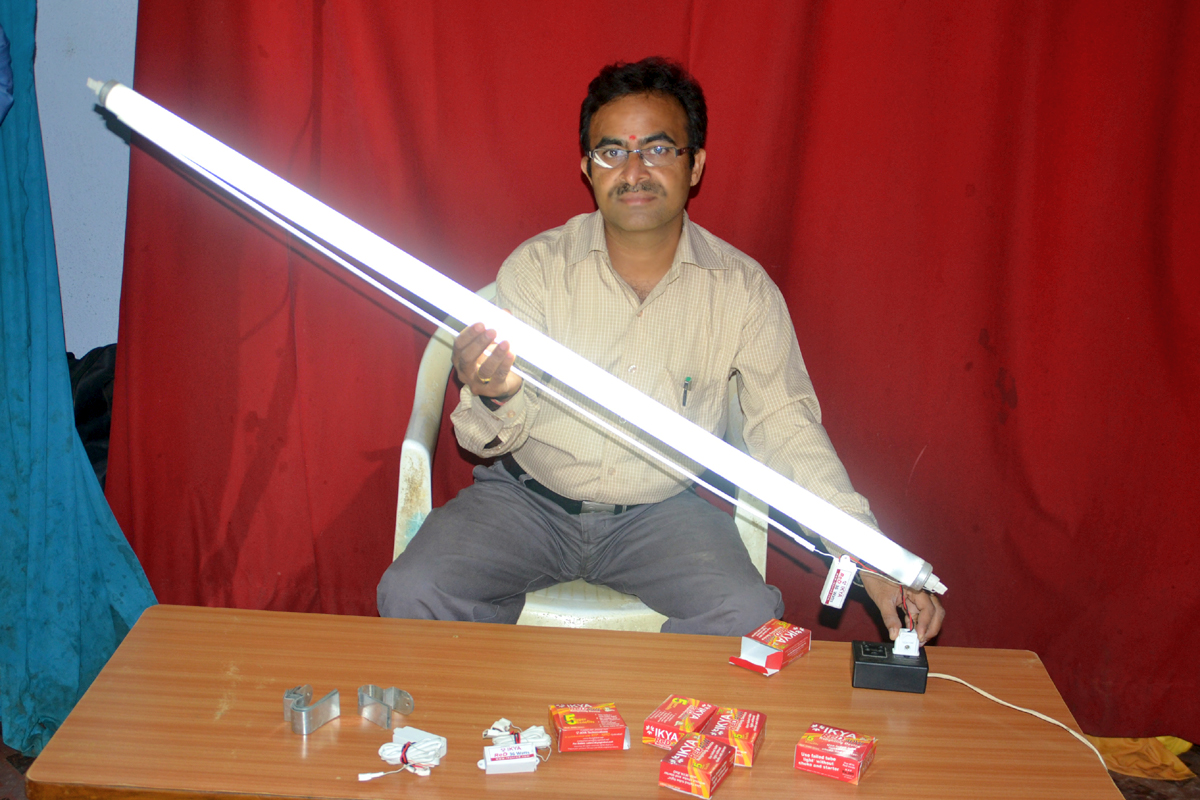 Re-lighting
"A household fluorescent tube requires 230 Volts of charge to function. But at the start it needs a boost of about 1800-2000 volts. This bolt of current causes the electrodes in the tube light to heat up and the lights to glow. In a regular fluorescent tube light, this is taken care of by the starter, which gives the initial surge of voltage that is required to heat the cathodes and the stabiliser that maintains a steady voltage of 230V for the lights to function. The action causes the light to flicker before lighting up. But what makes the light glow is the 500 gms of mercury gas present in the tube light that keeps it glowing for 90,000 hours. But it needs all the other connections to function properly, otherwise it will fail to glow," says this Discovery Channel video clip on Chary's work.
"To make a tube light glow, we need a choke, small starter and filaments. If these fail, a tube light won't glow. So, I removed these parts from the tube light and created this circuit using resistors, nichrome springs, diodes, transistors, capacitors, resistors and other electrical components. This does not require a choke, starter, both filaments, frame and even a folder to work. It basically consists of a simple circuit housed in a box with pins that connect to each end of the tube light. The simple circuit is connected to the house socket," he tells TBI.
Chary's formula hinges on using the leftover mercury in the glass tube until it runs out. Most tube lights that fail still have 5-6 mgs of mercury left.
Let there be Light
Chary's circuit box is connected to the blackened part of the tube light, while another long wire is connected to the non-blackened side. What if both ends are blackened?
Then what you can do is connect the circuit box to the darker end of the tube light. Once the tube light is in a position to be reused, it can last anywhere up to five years until it runs out, i.e. the mercury is completely over. This process requires no filament, induction coil, starter or choke.
Chary's formula also protects the environment because the residual mercury is often discarded with the failed tube light. The mercury vapour can contaminate the soil, water and the air. If any part of our environment is directly exposed to mercury, it could have devastating consequences on our ecology and health. This is a way to use up all the residual mercury in the light until it's safe to discard them. Moreover, Chary claims that the light emitted is totally white and not blue in colour, which is safer for our health.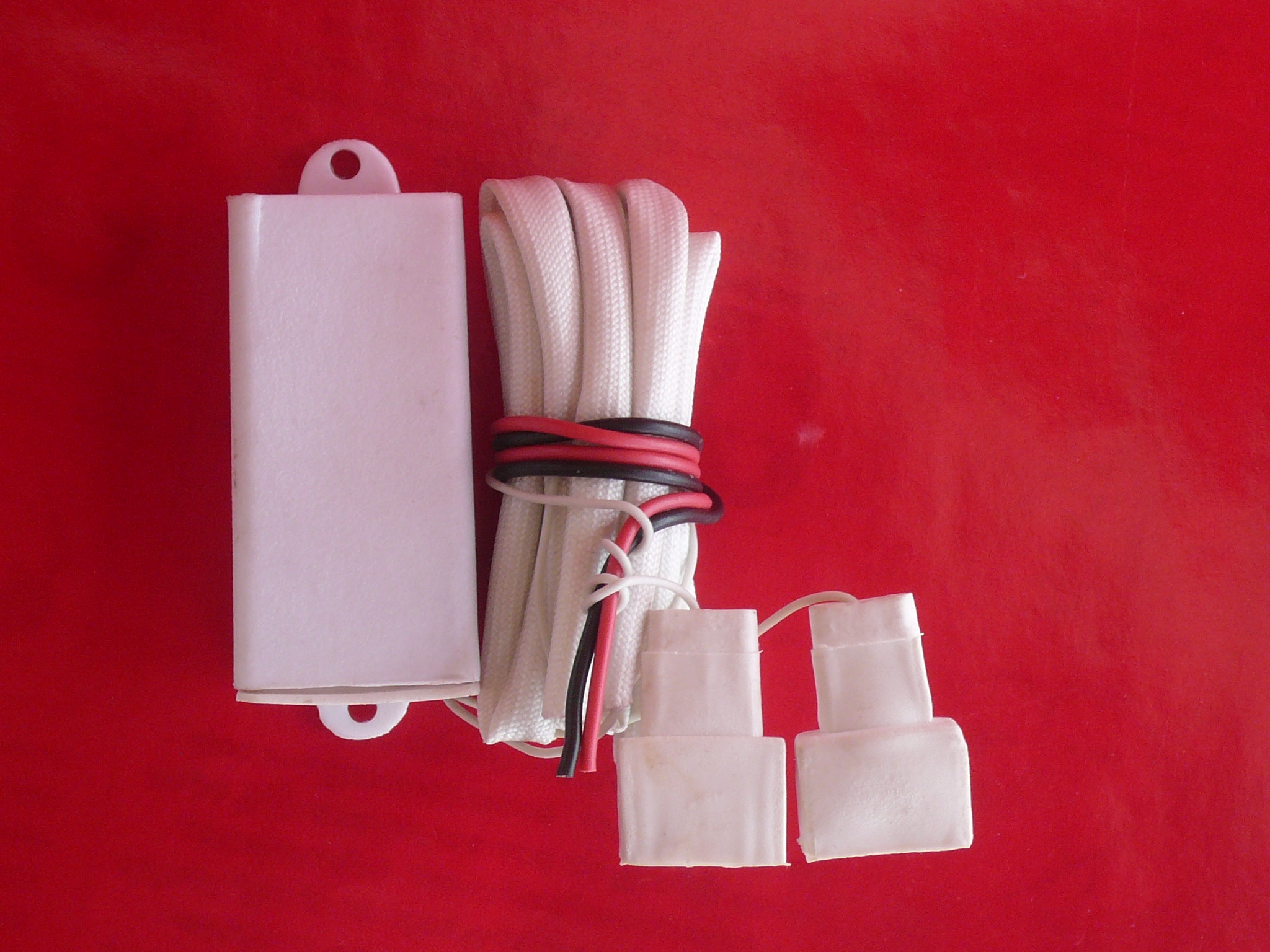 It's also low maintenance, easy portable, and it only needs to be connected at the ends of tube lights hung anywhere with the help of small hooks, and it can survive any condition even inside water. Besides, the cost of re-lighting the tube lights using Narsimha's integrated circuit is as low as Rs 99 as per his latest quoted figures, whereas purchasing new ones involves shelling out anywhere between Rs 250 and Rs 500.
Serving society
Despite awards from the State government, it was a report published by Telugu magazine Eenadu in February 2000, which made his innovation hugely popular in his state. After the article, he received lakhs of letters from all over the state. At the beginning, the reception intimidated him, but he ended up using his formula for the benefit of local communities.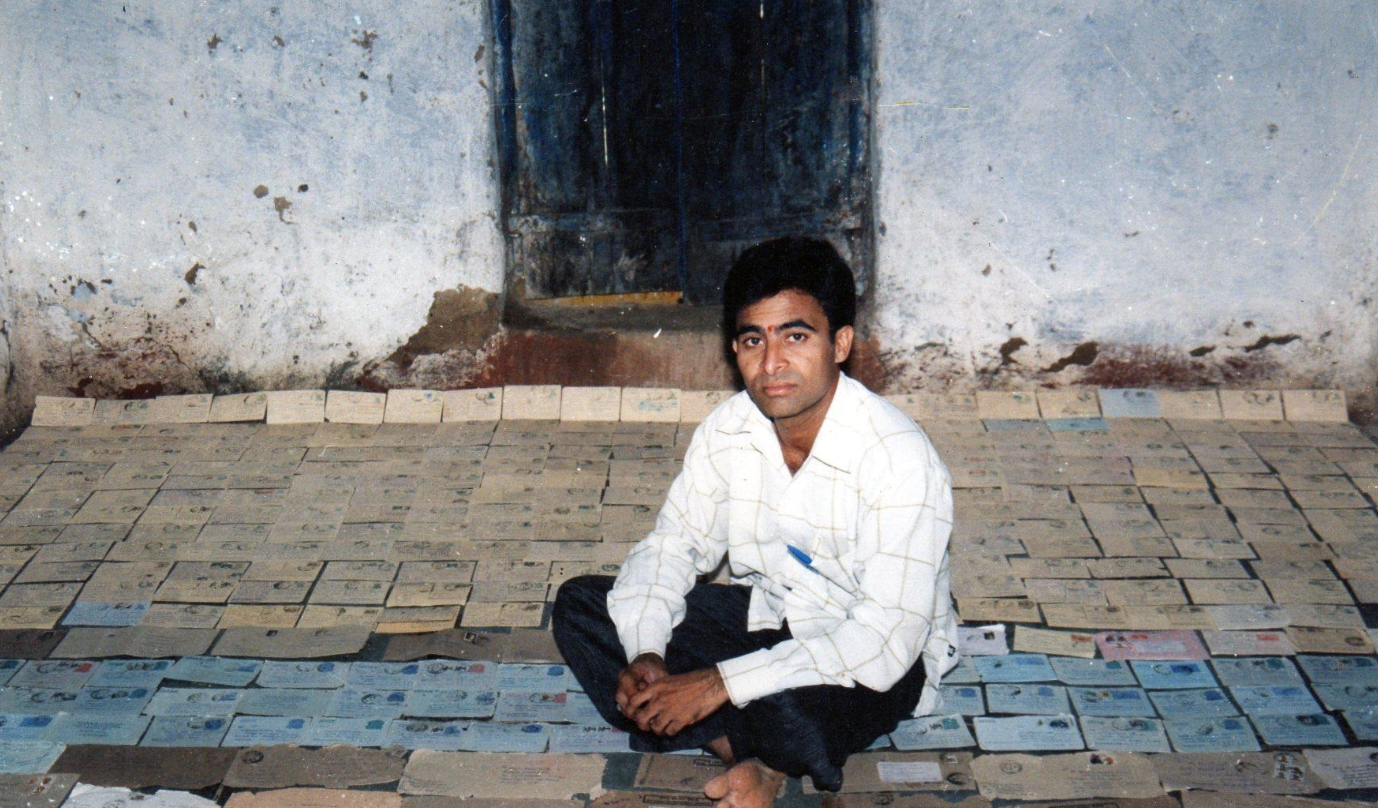 "Coming from a rural background, I understood the problems faced by villagers. Today, I visit rural areas and wherever they use incandescent bulbs, I replace them with re-energised tube lights using my formula. As soon as I plug in the Chary's formula, the failed tube light lights up immediately. This equipment saves 60 per cent-70 per cent of electricity when compared to an incandescent bulb and shoots up the lifetime of a new tube light up to 200 per cent," says Chary with a hint of pride in his voice.
"Every year, the government spends hundreds of thousands of crores on electricity. Yet, India has not achieved 100 percent electrification. My goal is to be of service when it comes to providing cost-effective power to people. As part of this, I took up projects in collaboration with the Nizamabad Municipal Corporation, as well as the District Panchayat Office, to electrify discarded tube lights and set them up for lighting streets across 1,000 villages. The government was able to save around Rs 12.5 lakh due, at the end of it," he tells YourStory.
For the municipal corporation, he also gave them a light sensitive automatic switch on and off gadget for street lights. This has helped save them 8 lakh watts of electricity.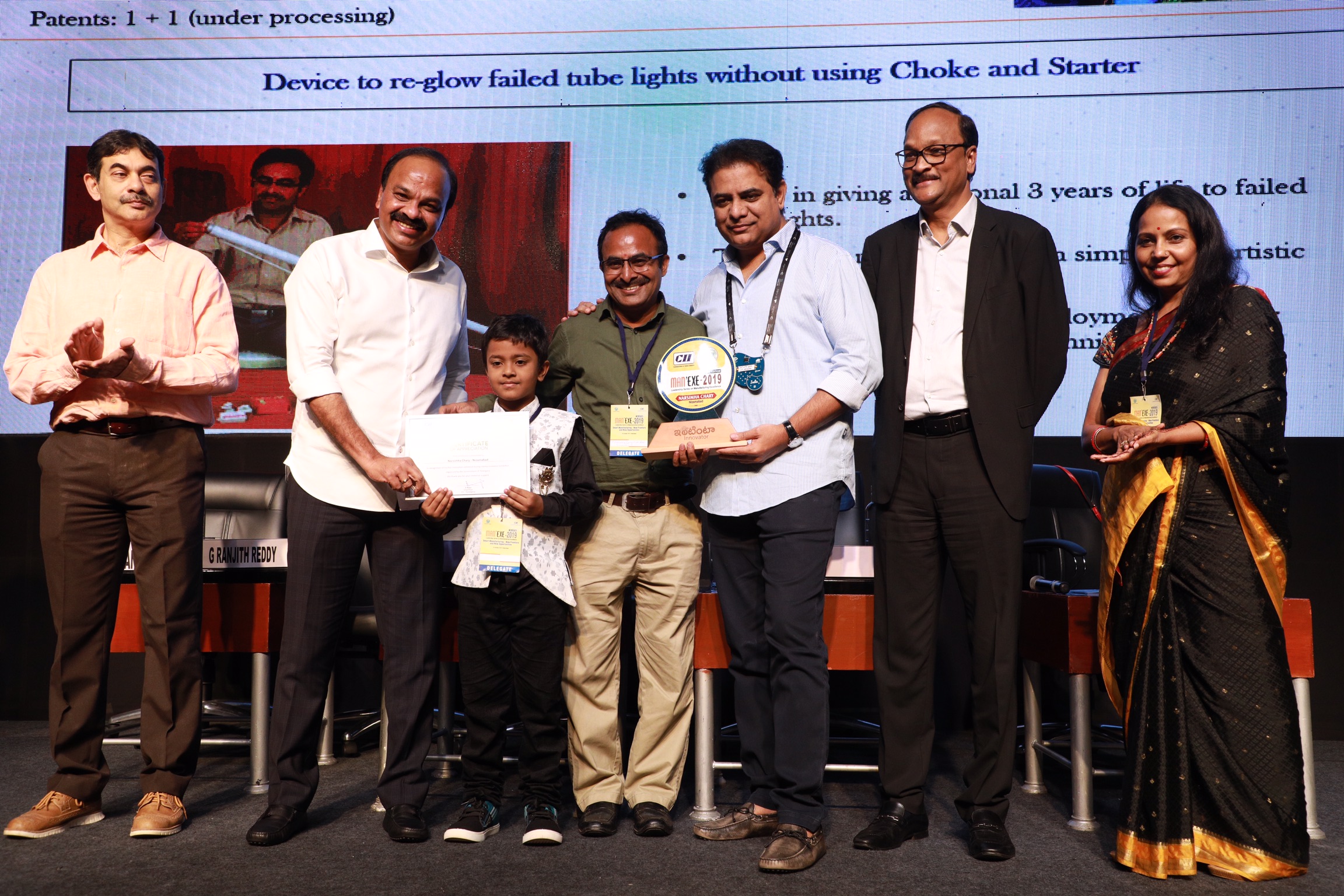 Working with different Municipal Corporations and Panchayats, Chary has thus far successfully re-lit 10 lakh tube lights across the country. He has even won a patent for his innovation, while receiving a whole host of awards including 'Great Minds, Long Miles – Quest for Answers' award issued by Siemens for innovations with great impact at the grassroots level, which got him featured on the Discovery Channel in November 2015. In December 2019, he was also felicitated at the Jagriti Sustainable Enterprise Awards for his innovation.
"In India, there are a lot of people living below the poverty line. My experiments are focussed on addressing their concerns. The cost of replacing their tubelight with a brand new one is costly. My focus has always been to reduce that cost," he tells The Better India.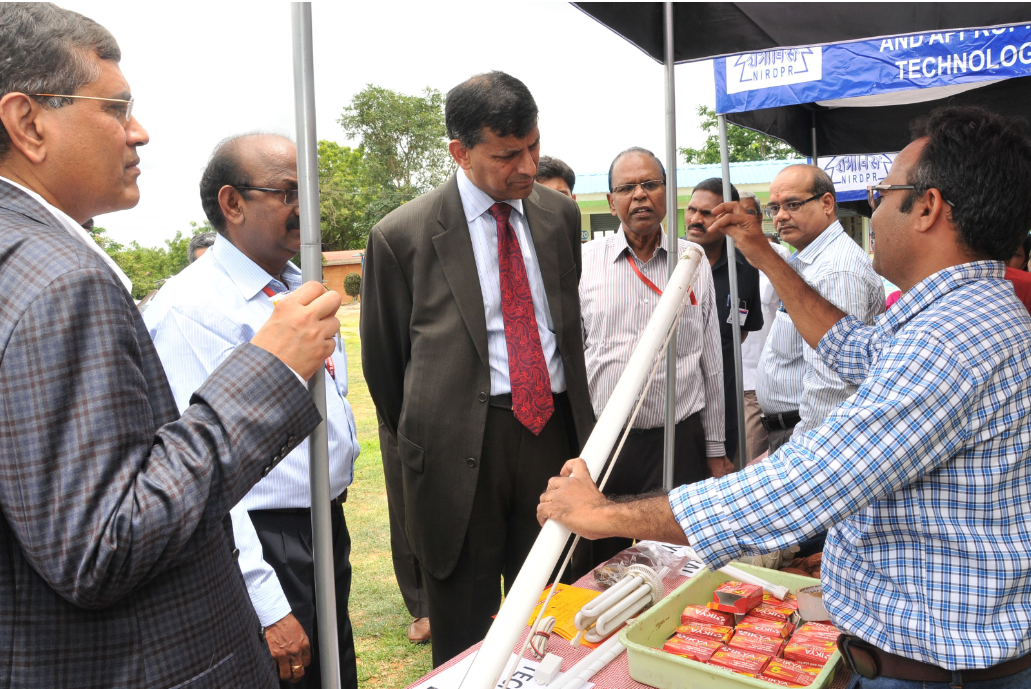 Chary has never been interested in working a conventional 9-5 job, although after his initial burst of fame he was offered a lecturer's position at the Vijay Rural Engineering College in Nizamabad. He accepted the offer, but his work with various state bodies eventually compelled him to focus on this endeavour of electrification.
Today, he is working with the National Institute of Rural Development (NIRD) in partnership with Rural Technology Park in Hyderabad on the same endeavour, but told this writer that he is also embarking on another 'massive project', which may 'change the world'. Without divulging any details about this said project, he is looking for investments.
We look forward to Chary making that announcement soon.
If you want to get in touch with Narsimha Chary, you can contact him via email (mnchary1122@gmail.com) or mobile phone (+91-9550376767).
---
Also Read: Why IIT-Madras's Affordable 'Standing Wheelchair' Can Be a Lifechanger for India's Diff-Abled
---
(Edited by Saiqua Sultan)
Like this story? Or have something to share? Write to us: contact@thebetterindia.com, or connect with us on Facebook and Twitter.
We bring stories straight from the heart of India, to inspire millions and create a wave of impact. Our positive movement is growing bigger everyday, and we would love for you to join it.
Please contribute whatever you can, every little penny helps our team in bringing you more stories that support dreams and spread hope.