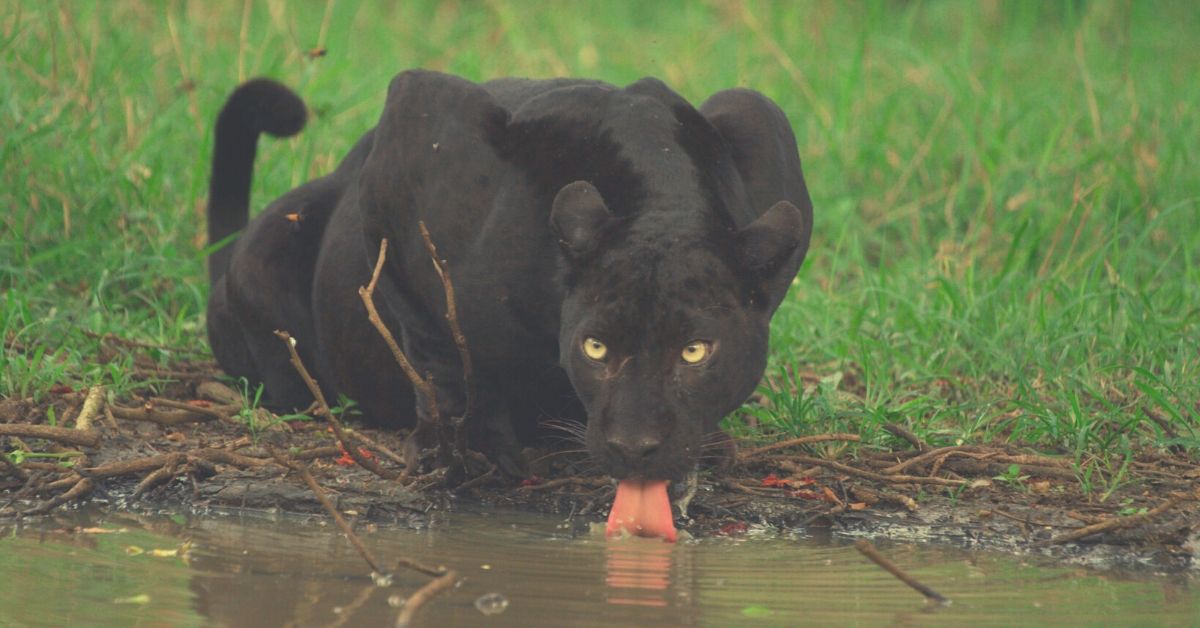 From his courtship of Cleopatra, the prettiest leopard in the forest, to challenging Scarface, the alpha leopard, this magnificent panther's story will leave you mesmerised.
Shaaz Jung's life changed when he first encountered Scarface, an alpha male leopard, in the jungles of Kabini, Karnataka. It was 2010, and Shaaz had finished his course from the Utrecht University School of Economics in the Netherlands, and was all set for a lucrative career in the United States. During the four-month break, he decided to spend some time with his parents, who are famed eco-tourism operators.
"My life changed when I encountered Scarface, who was 1.5-years-old at the time. We developed a close connection because he was a brash young leopard taking over territory, and I was a young man looking to make my mark in the world. We were both passionate and wanted to explore the forests together. As he grew more comfortable in my presence, he led me into some of the most beautiful parts of Kabini, and showed me some of its oldest trees," says Shaaz, in an exclusive conversation with The Better India.
Instead of taking up a corporate career in the United States, he came back to the forests of South India, where he spent most of his childhood. He decided to study leopards here and help establish the Bison Resort in Kabini as a naturalist and guide.
After two years, he picked up the camera to identify and study individual leopards, beginning his sojourn as a wildlife photographer, and eventually, a cinematographer. Of course, his parents' association with ecotourism, conservation and wildlife over 30 years gave him a solid platform to pursue his interests.
Ten years after seeing Scarface, the 'Leopard Man of India' has delivered The Real Black Panther, a documentary which stunningly weaves the tale of a young panther Saya, in collaboration with National Geographic Wild. Set in the Nagarhole Tiger Reserve, the documentary explores his love for Cleopatra, the most dominant female leopard, and efforts at challenging Scarface, the ferocious leopard king.
Can Saya win Cleopatra's heart? Can he become the jungle's top cat?
Melanistic leopard
Saya is a melanistic leopard (black panther), and the only one in the forest. It's rare to find one.
Spotted for the first time in 2015, Shaaz has been tracking, observing, and documenting him since. In the past, black panthers have only been studied through trap cameras in places like the dense forests of Malaysia.
However, when the opportunity to tell Saya's real and unscripted story presented itself, Shaaz approached National Geographic in 2017.
"I have spent the last ten years at the Nagarhole National Park, studying leopards. When Saya became a regular figure in our forest and took it by storm, we approached National Geographic. We aimed to tell the story that showcased the beauty of his life and journey over three years," he says.
Tracking Saya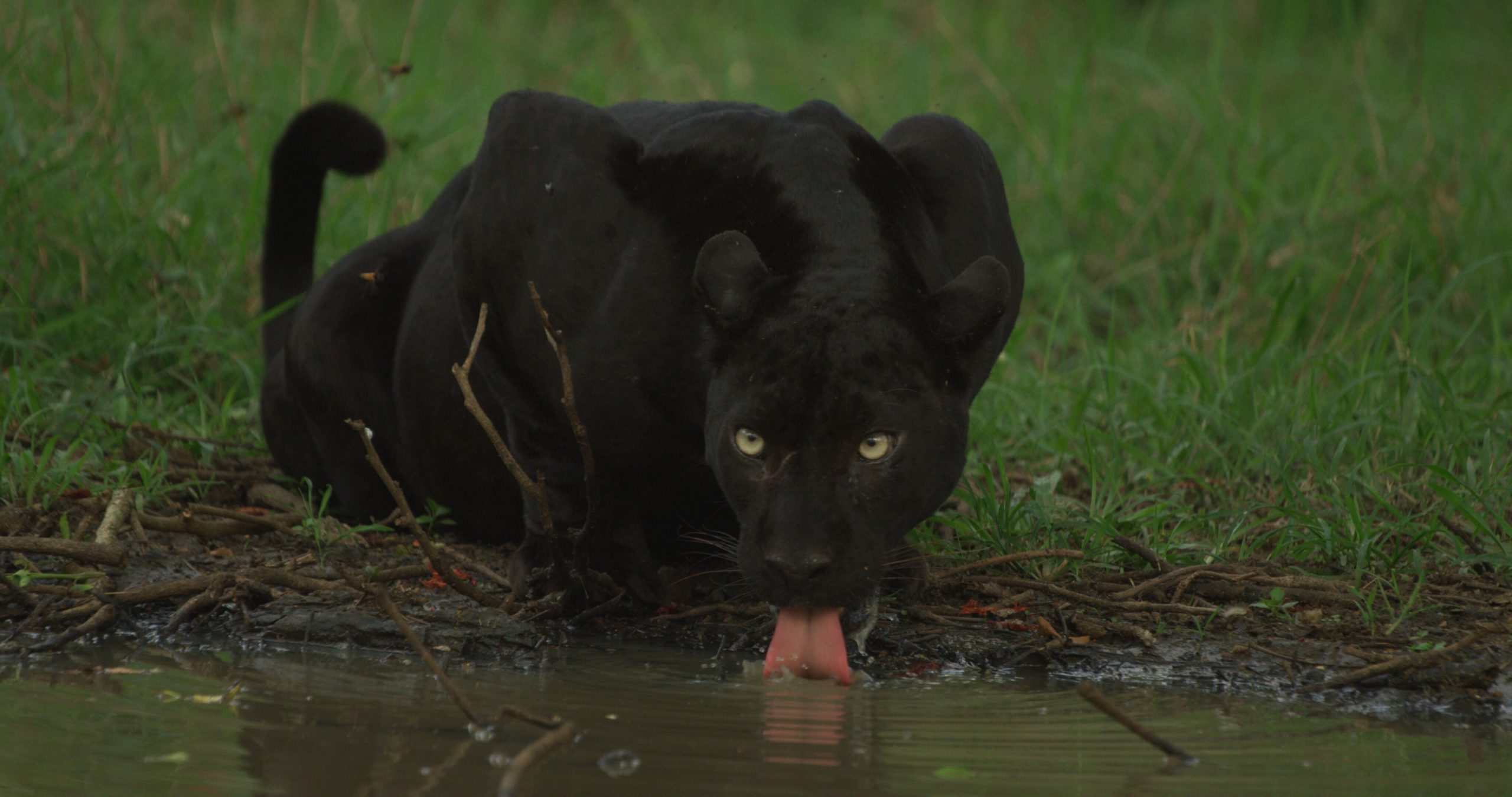 He's a needle in a haystack as the only one of his kind in the forest. Unlike tigers, leopards are very elusive and nocturnal because they're not the apex predators in Nagarhole.
Theforest is home to tigers, wild dogs, and other predators. That makes it more difficult to tell the story of leopards, leave alone one melanistic leopard, who is not just surviving but thriving against the odds of natural selection.
This leopard lives in a dry deciduous forest like Nagarhole, which stays dry for six months in the year, and wet for the remaining six.
"Saya doesn't belong there, which means he had to adapt. This adaptive melanism makes him unique. He developed these beautiful characteristics and little quirks that you had to understand to track him. Since his skin wore a black coat, it would absorb heat faster than the average leopard. Also, unlike most leopards, he loved the rains. Whenever there was a thunderstorm, we would see him climb a dead tree to enjoy it, whereas other leopards tend to take cover under a thick undergrowth. Understanding these characteristics based on weather and habitat was the key to tracking him," argues Shaaz.
The forests of Nagarhole are thick and dense. There are lantana trees that are not indigenous to the country growing like wildfire. The undergrowth is so thick that the moment you witness the big cat, it disappears.
Shaazand the Nat Geo WILD team would spend 10 hours a day, and see him twice a week. Sometimes those sightings would range between just five and seven seconds.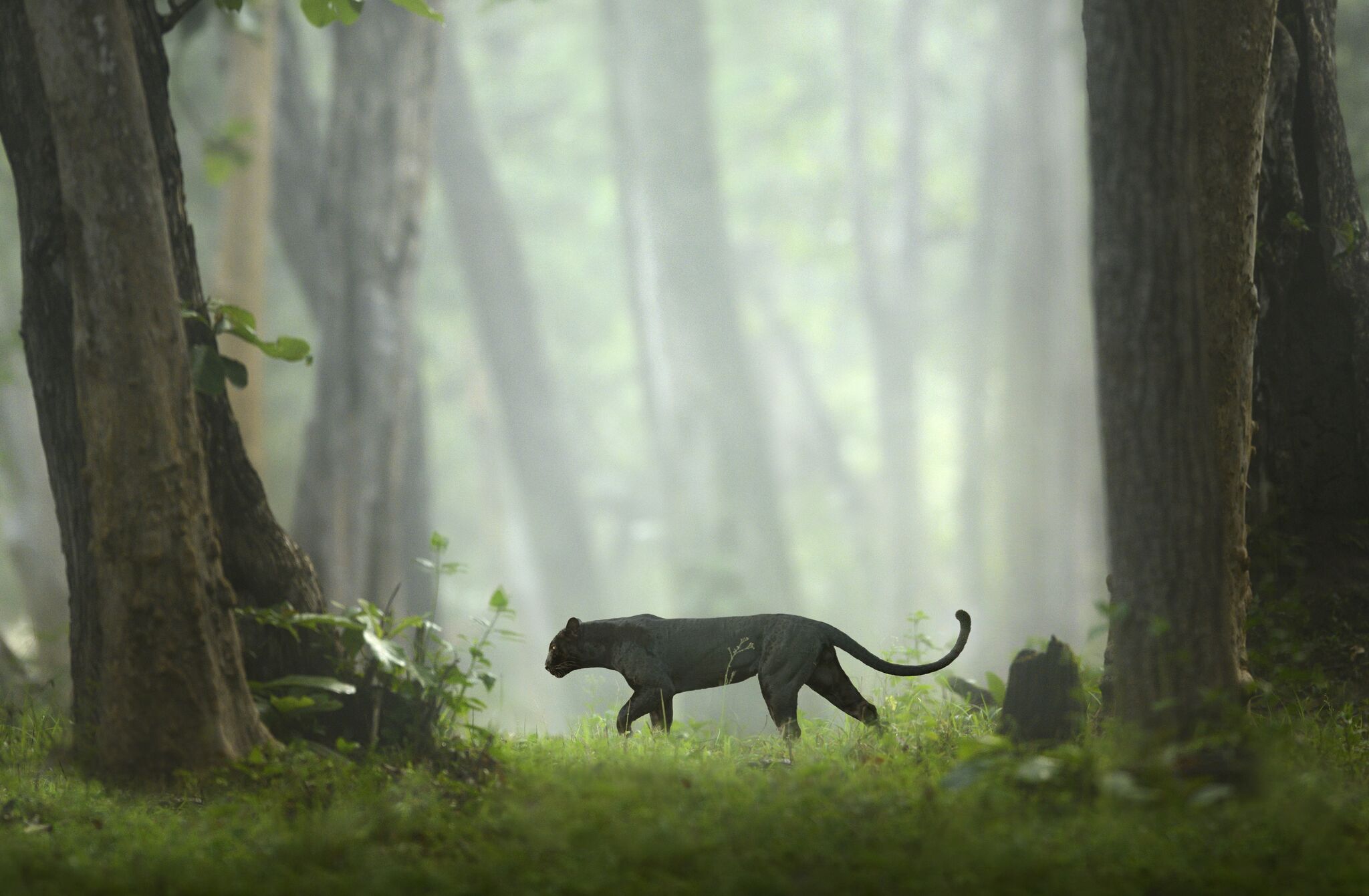 Mainly, the challenge was to tell his story not by merely spotting or documenting him, but by following him closely. This meant capturing his efforts at courting females, attempts at hunting, overthrowing other resident males, dominating their females, and camouflaging even in broad daylight. This also contained a perfect little love story, which worked well with National Geographic's aim to highlight real stories and celebrate our 'Real Love' of these magnificent creatures.
"Saya, for example, loves one particular female leopard called Cleopatra (Cleo), because she is stunning. Tracking Saya for the past five years, we know every single pathway, and the trees he loves to climb depending on the season, which females interest him, and where he spends time in their territories. It has been an unbelievable journey," elaborates Shaaz.
For the most part, the physical characteristics of Saya and other leopards are the same. The only difference is in the colour of the fur because he lacks the agouti gene, which regulates the distribution of black pigment within the hair shaft.
"We track leopards by listening to calls made by the langur and the spotted deer. The way they call for other aggressive leopards like Scarface, Torn Ears or Saya is similar. However, to specifically track Saya and not another leopard, we needed to understand his pathways. The jungle has pathways created by elephants which walk through the dense foliage creating different openings. Just like humans, big cats also tread these openings so that there is not too much foliage that scratches them up. The key was to understand the pathways Saya took and where they lead, which were often places that other leopards wouldn't venture into," says Shaaz.
Assisting Shaaz and the crew closely was the Karnataka Forest Department, whose guards also helped them track the leopards.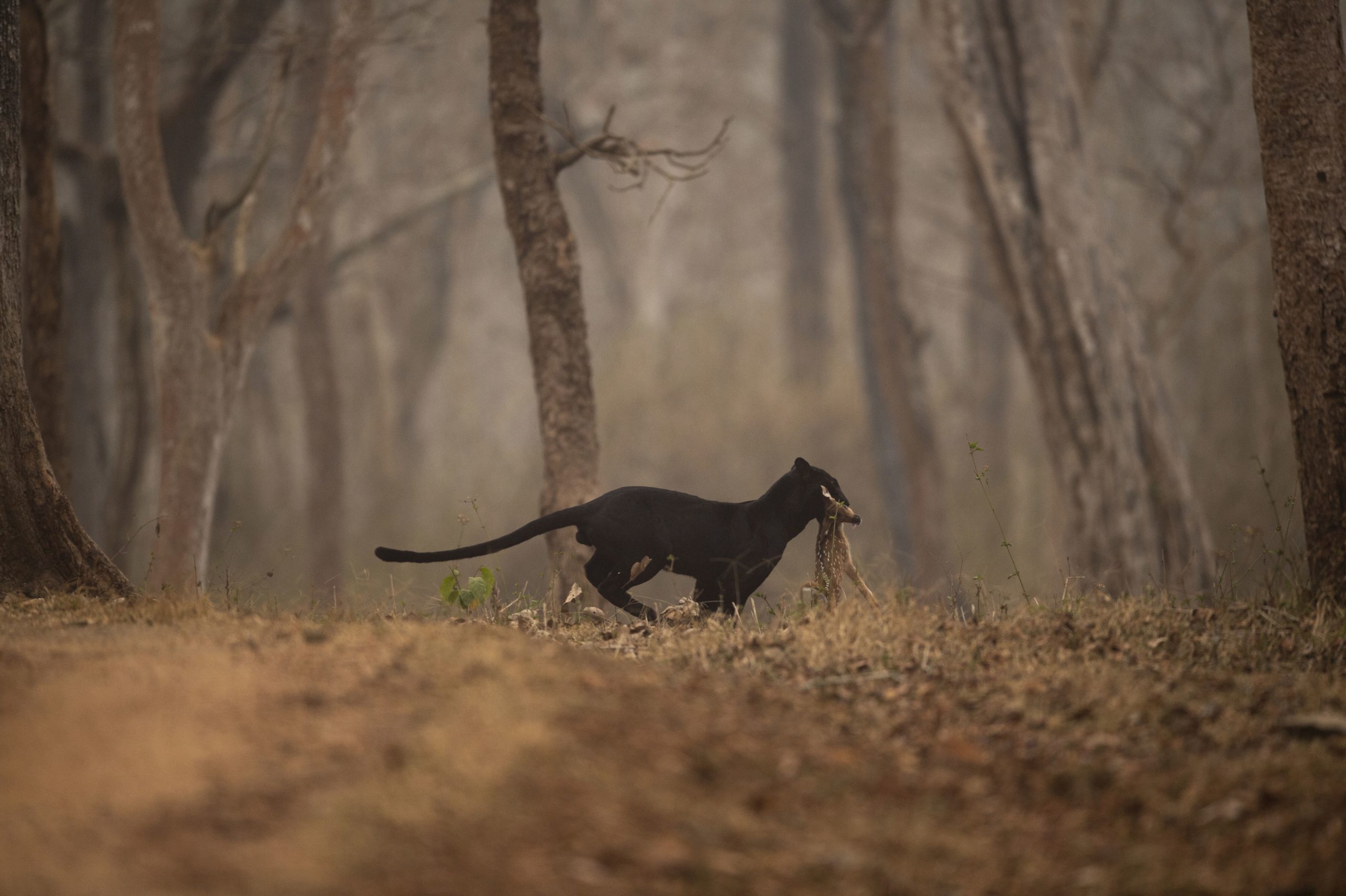 For survival, Saya began taking over territories where pathways led to evergreen and banyan trees or those that did not shed their leaves throughout the year. These paths would invariably lead to evergreen patches or trees like the big banyan and rocks that cool the earth on a hot day. That very Jungle Book-like part of the forest became a haven for Saya, although other leopards didn't like it much because of the high density of tigers in the area. It may have been scary, but he found a way to coexist with them.
He would climb trees with black barks, being camouflaged in their shadows, rather than stand out in daylight.
This is how he would hunt as well.
"As the first people in the world to document a melanistic leopard so closely, observing Saya has thrown up some fascinating insights. In a habitat not conducive to his kind, it's incredible that he is not only surviving but also thriving and dominating. He has overthrown leopards double his size and courted three female leopards on one tree, all at the same time, which has never been documented before. We don't yet have the answers to why someone like Saya thrived in Nagarhole," he admits.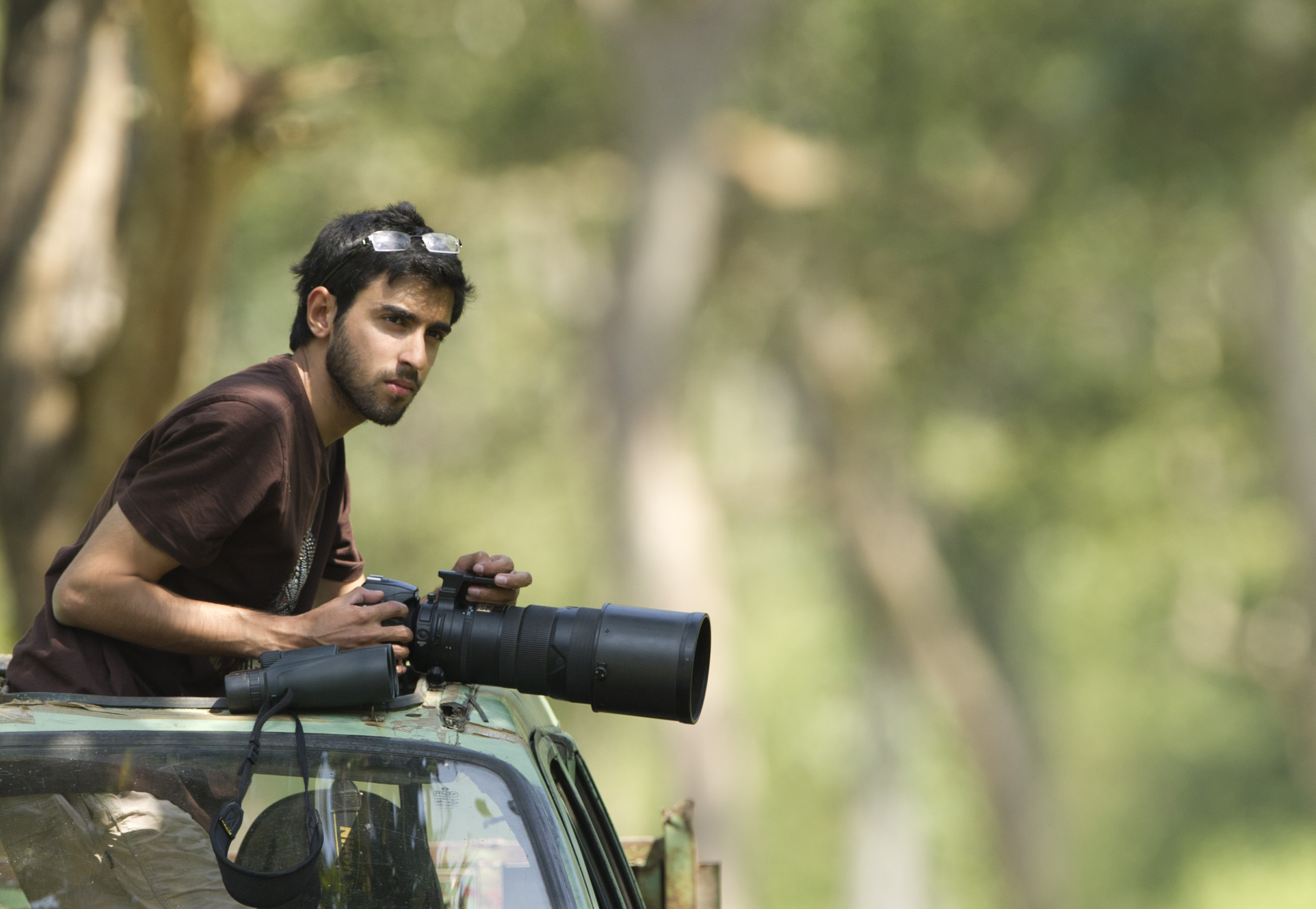 Nonetheless, understanding and following Saya has been an incredible journey for Shaaz and the Nat Geo WILD team. In two years, the team has witnessed many beautiful moments. In wildlife filmmaking, the first thing many learn is to respect the animal.
"You want to give the animal space, where they behave naturally. When they are aware of your presence, they behave unnaturally. In the first year, we parked at a long distance and captured his behaviour. We would switch off the car and spend hours in his territory. And this allowed him to get comfortable with our vehicle. One of my most memorable sightings was a day in March 2018, when it was scorching hot with temperatures above 40 degrees Celsius. Saya was panting very heavily. There was no water body or shade in sight, except the shadow our car cast on the ground. He walked right towards us and sat in the shade for more than two hours. That was the perfect example of coexistence and trust, which we built over these years," he says.
For a larger purpose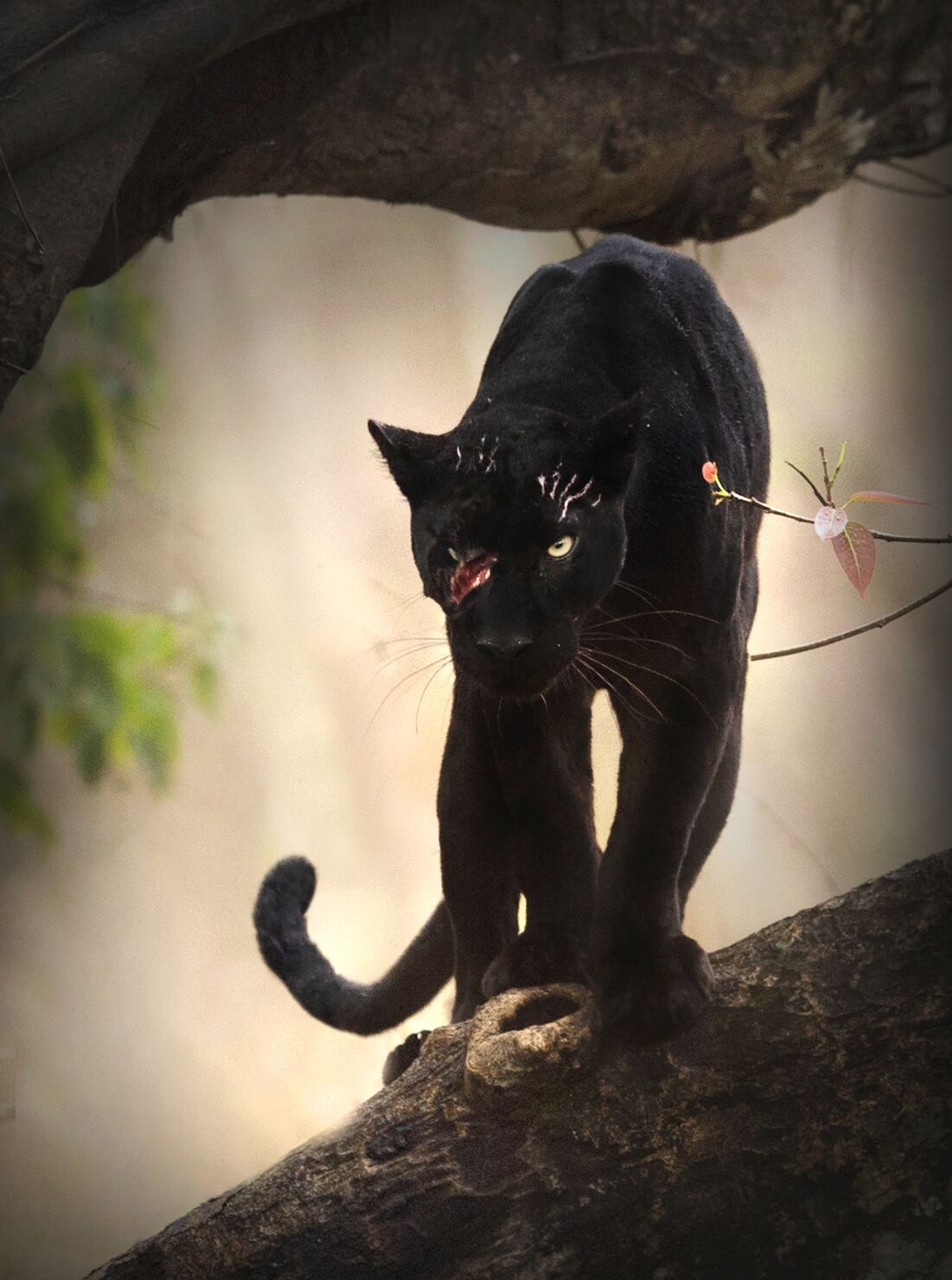 It pains Shaaz to explain that the documentary scheduled for telecast today on Valentine's Day, is not just about his passion or love for leopards. He believes these creatures have taught him more about life than humans. He wants viewers to get inspired and understand flora and fauna around them.
"These leopards taught me how to love, move on and live by the day through their little struggles, triumph and victories. Humans worry about tomorrow, the day after, and the next year. Cats live for getting their food, water and other necessities each day. They don't care about the passing of time. They do not care about how old they are or whether they are going to die in a few years. In teaching me to live by the day, they helped me understand the circle of life and that we are all a part of it. Scarface may be a leopard, and I, a human, but at the end of the day, we are all animals," he concludes.
---
Also Read: Wild Karnataka: India's Landmark Wildlife Documentary That Took 4 Years to Create
---
(Edited by Shruti Singhal)
Images courtesy: The Real Black Panther, National Geographic Wild
Like this story? Or have something to share? Write to us: contact@thebetterindia.com, or connect with us on Facebook and Twitter.
We bring stories straight from the heart of India, to inspire millions and create a wave of impact. Our positive movement is growing bigger everyday, and we would love for you to join it.
Please contribute whatever you can, every little penny helps our team in bringing you more stories that support dreams and spread hope.