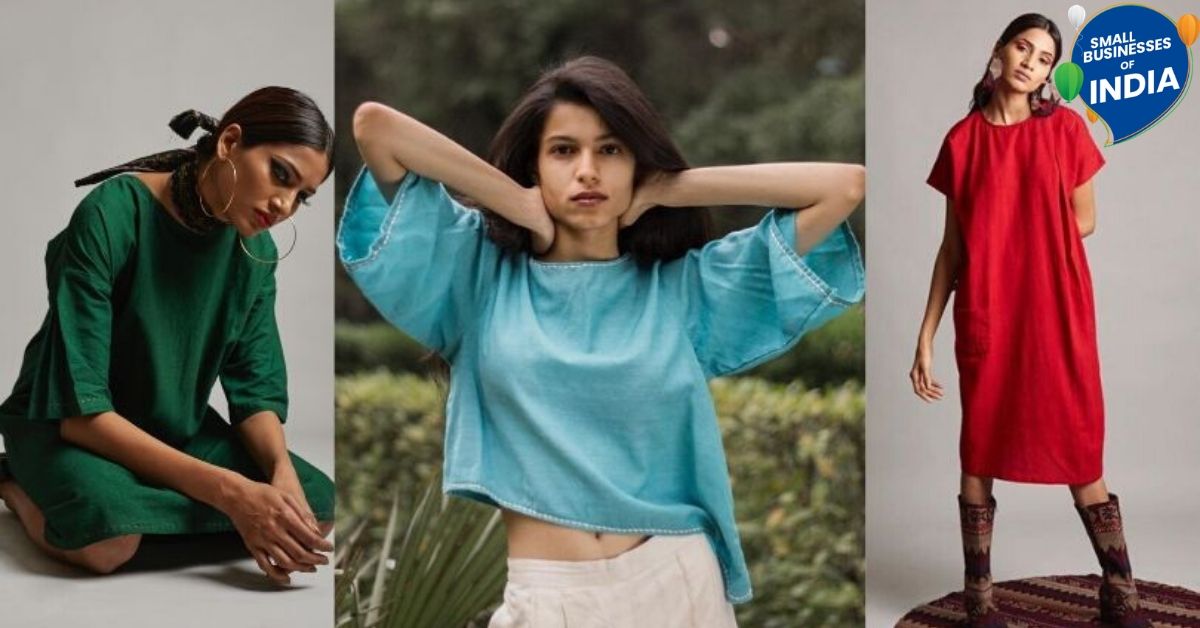 "The lady who came to work in my house was trained in embroidery. Her village in UP is famous for that. I asked her if she would like to work with me. She agreed, and we haven't looked back ever since," says the fashion designer behind the brand. #WomenEntrepreneur #SmallBusinessesOfIndia
In this day and age of countless human wants, one often ends up hoarding stuff, intentionally or otherwise.
Take clothes, for example. We all have at least a few pairs of clothes that are sitting pretty in our wardrobes, with the hopes that they will magically fit us "one day." And yet, every time there's a sale, we don't hold back.
This lack of mindful spending coupled with a massive appetite for stylish but cheap clothing is what has led to a dangerous phenomenon called 'fast fashion' which utilises trend replication, rapid production, and low-quality materials to bring fashion to the public.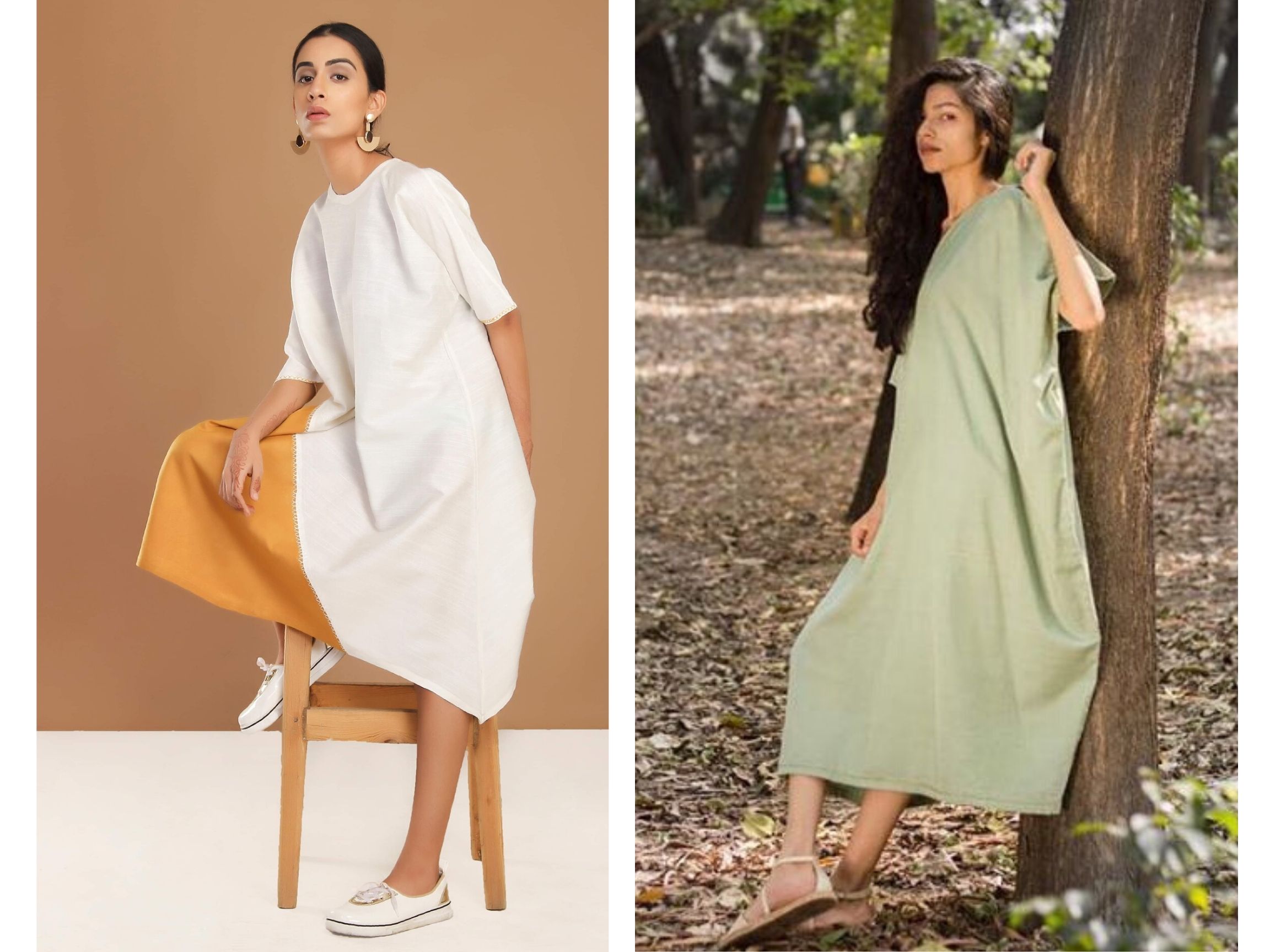 Unfortunately, this has a negative impact on the environment, human well-being, and ultimately our wallets.
Which is why people like Jyoti Jain, who work in the fashion industry but are outliers of sorts, are so important.
"I remember when I was in Class 11, neon colours and tight fits were in fashion, and many of my friends tried so hard to stay 'in trend,' by purchasing multiple pairs of brightly-coloured and tight-fitting clothes. But I never found them appealing, and there would be times I would specifically go to the market to shop for clothes and return empty-handed because I did not like anything," says the 25-year-old Panipat based fashion designer.
The realisation that the market had very little to offer to people like her, motivated her to create a space which did, and she decided to pursue fashion designing. Today, Jyoti is an entrepreneur and founder of a sustainable clothing brand called 'Niraa'.
"I founded Niraa to consciously produce comfortable and timeless pieces that one can continue wearing in the long run. I also wanted to ensure that I support the artisan community which is already struggling to keep traditional crafts alive," says Jyoti.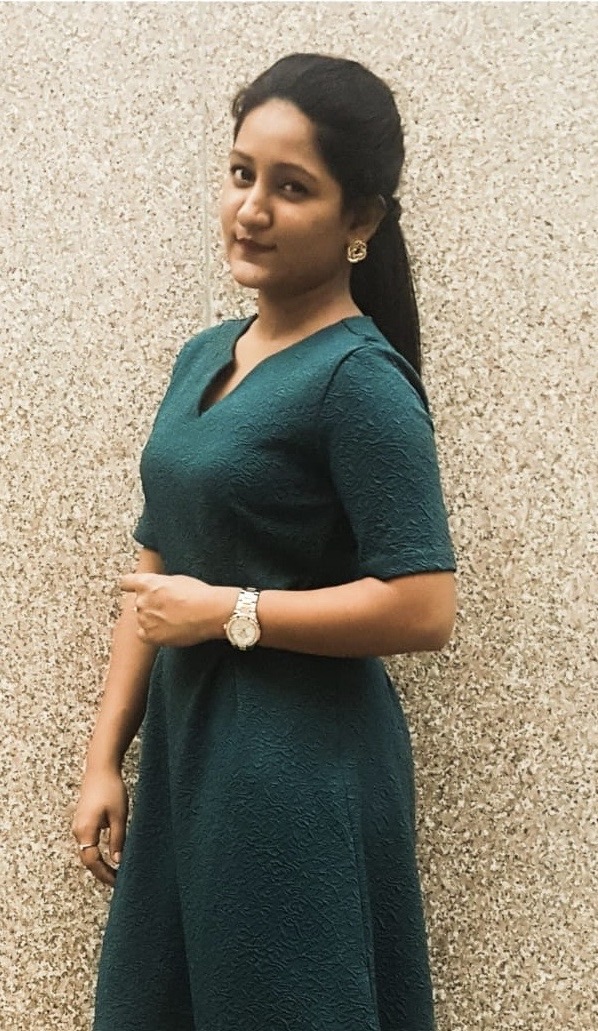 Founded in 2018, the venture now supports 100+ artisans from Madhya Pradesh, Gujarat, and Bihar.
Steering away from the rat race
After completing her schooling from Delhi Public School in Panipat, Jyoti was very sure that she wanted to pursue a career in fashion design and joined Pearl Academy, New Delhi.
During her graduation years, Jyoti developed a deep interest in handwoven fabrics. "I discovered my love for handloom and realised how it fits perfectly within the ambit of sustainable fashion" explains Jyoti.
She also interned with a few Indie clothing brands in this period, but did not enjoy the experience. "I only felt more lost and felt like I was following the rat race. So, I quit," recalls Jyoti.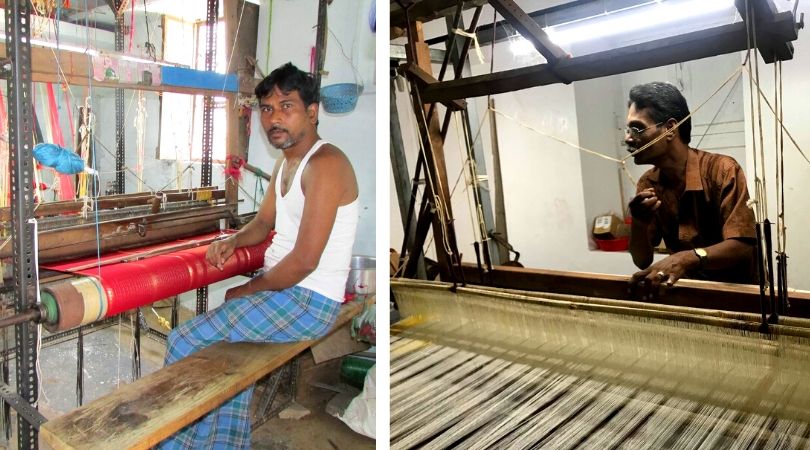 After her graduation in 2016, Jyoti decided to start afresh. Through her interest and work related to handlooms in college, she was sensitised to the challenges that artisans face every day.
"With an increase in mechanisation, I knew that weavers in the country were extremely underpaid because of which they were opting out of this profession. Therefore, I wanted to revive these local artisans and support the struggling arts somehow," states Jyoti.
The entire year of 2017 was a time when Jyoti researched deeply on how to go about achieving her goal. She conceptualised the designs and silhouettes and conducted research on states where she could source these traditional fabrics from. Once a type of fabric was decided, she got in touch with weaver communities and even travelled when it was needed to meet them.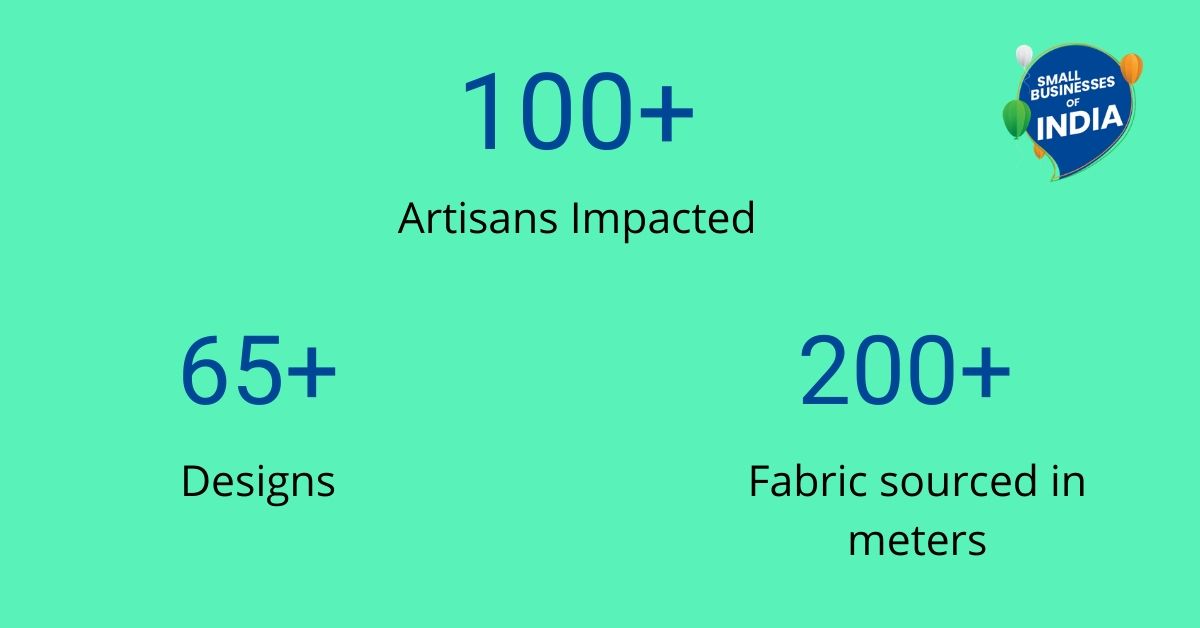 Finally, it all came together and Niraa was launched in 2018.
"I named my brand, 'Niraa' because the word means clean and pure which signifies the values with which we produce our garments," says Jyoti.
Favourable fashion for all
In an attempt to make a conscious effort to do what's best for the planet and the environment, Jyoti started working with local communities while designing her collections. The process of creating different clothing lines is a meticulous process that she follows carefully.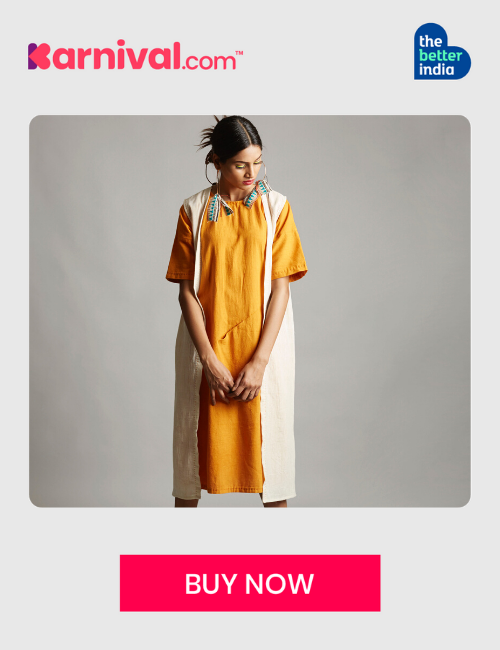 "I design my collection by analysing the silhouettes I want to highlight. All my collections as of now have clothing that is relaxed, breezy and flowy. Then I move on to the colour scheme and the type of fabric that I would like after which, I look at where to source these fabrics from," she explains.
Until now, Jyoti has released three collections consisting of 65 designs, which have been tailored with locally sourced fabric.
"I have sourced both cotton and silk from artisans. For example, in one collection, I sourced organic kala cotton fabric from Gujarat. While, in another collection, I sourced Bhagalpuri Tussar cotton from Bihar," says the founder.
All these fabrics have been dyed using natural colours and do not contain any chemical dyes that may cause skin irritation.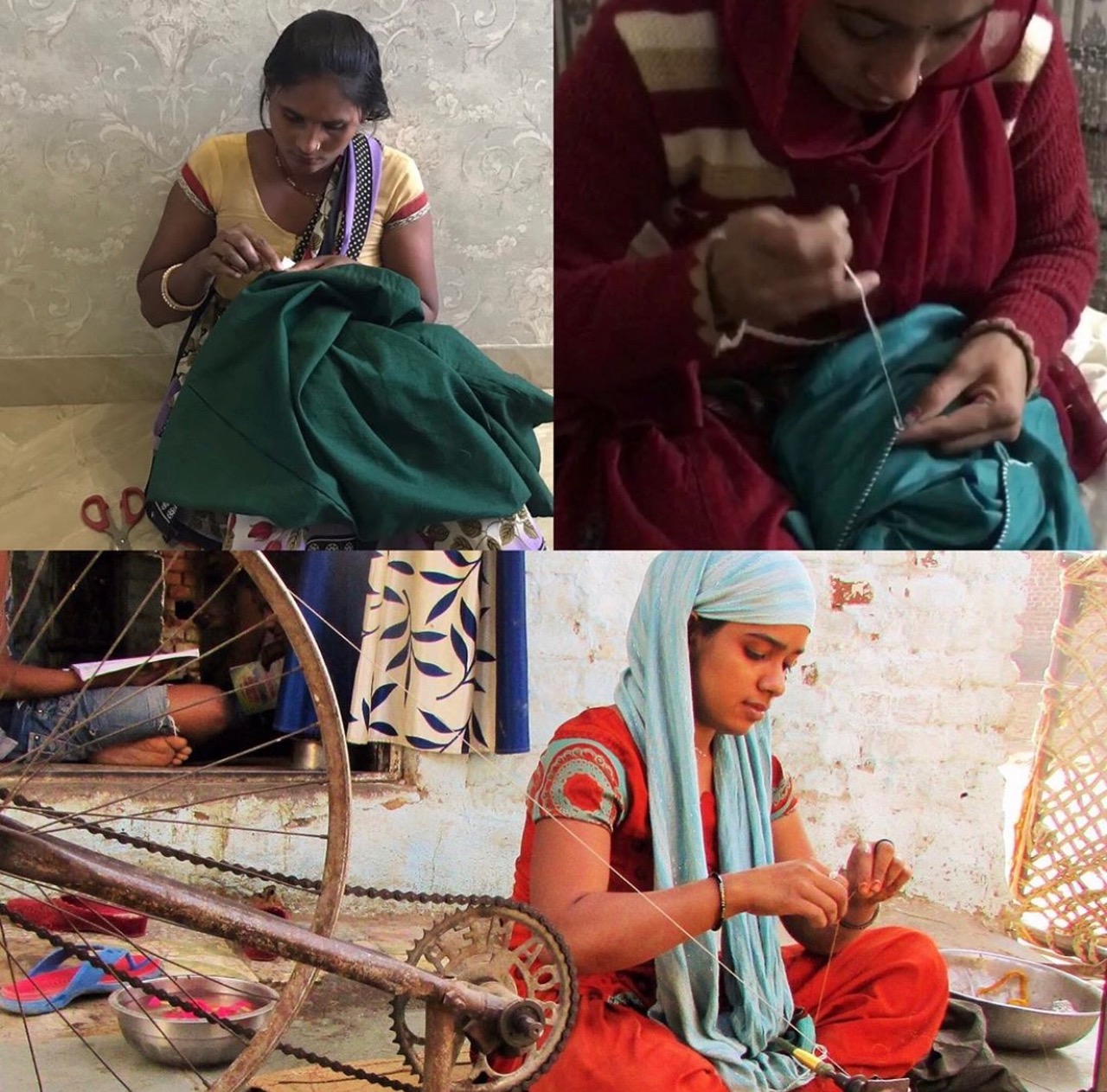 "Even the embroidery on them is done in-house. I was looking for people who could do some embroidery work for the line, and knew that the lady who came to work in my house was trained in embroidery. Her village in UP is famous for that, and I asked her if she would like to work with me. She agreed, and we haven't looked back ever since," smiles Jyoti.
Conscious customers make a choice
In the last few years, sustainability has become a hot topic in the fashion industry, thanks in part to consumers who have become increasingly conscious. This increased vigilance has worked to the favour of many slow fashion brands, including Jyoti's.
Bengaluru-based Gauri Deshpande is one of her many fans. The 35-year-old language consultant was scrolling through her Instagram feed one day when she discovered Niraa's collection.
"I am a big fan of sustainable clothing and have completely moved away from fast fashion. When I discovered Niraa, I was immediately drawn to their story and the style of the clothes. They had clean cuts and the styles were minimalistic, just how I like it," recalls Gauri.
This was about two years back. Since then, Gauri has ended up buying quite a few pieces from the brand.
"My first buy was a beautiful maroon tulle dress. Others include a military green and bottle green crop top. These tops are so versatile that I can pair them with western and ethnic skirts. I also liked the fact that these clothes are handmade with so much thought put into each piece," states Gauri.
Roadblocks & Breakthroughs
Jyoti starts the day with a very clear agenda in mind. She makes calls to all the weaver's warehouses. Then she sits and does extensive research on sustainable fashion and ideates for her next collection.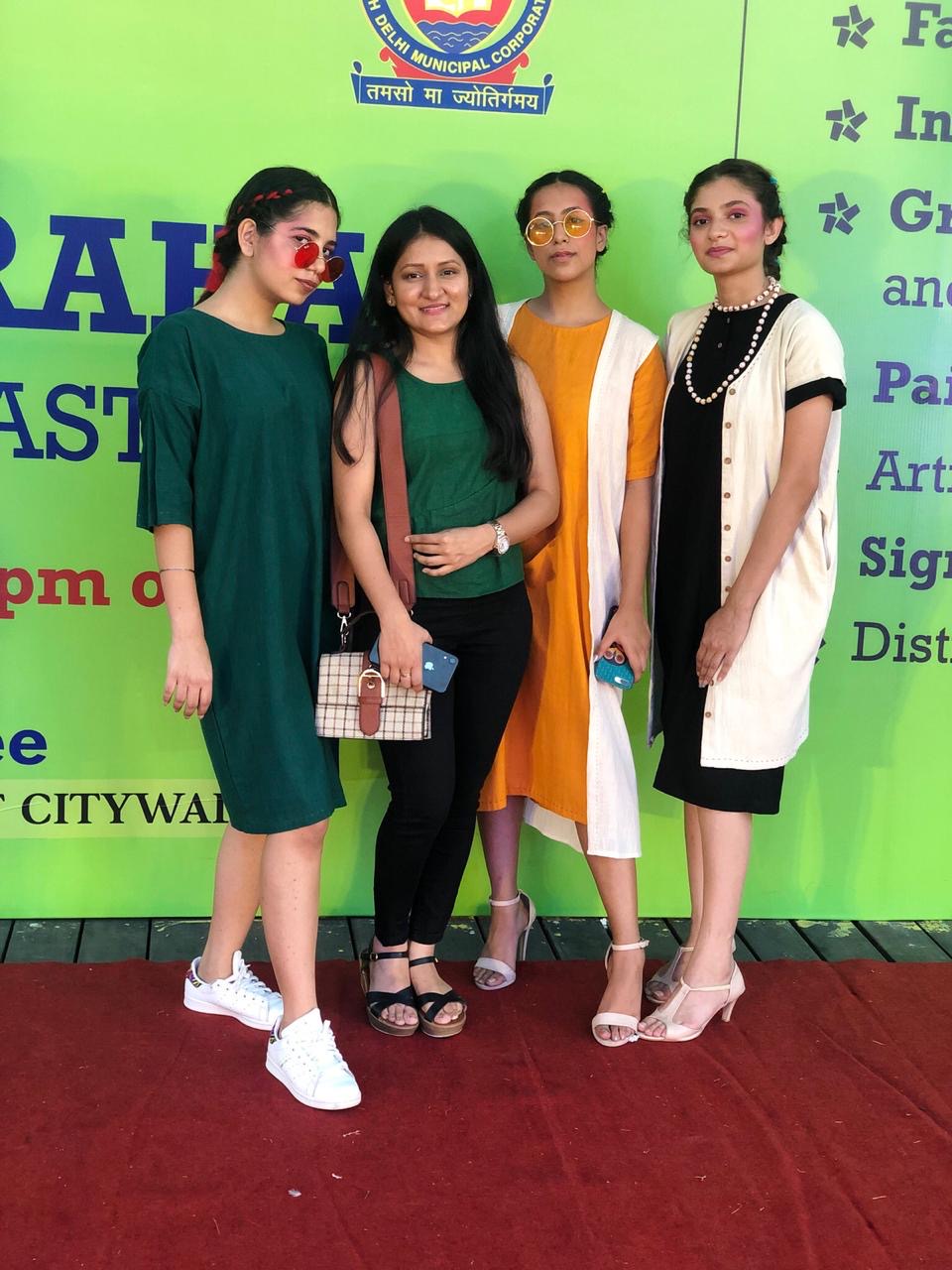 She also has two in-house tailors who do all the stitching. So, she supervises their work along with deciding what embroidery needs to be done on the pieces.
These day to day activities sometimes get disrupted by challenges that need to be dealt with.
"As a bootstrapped startup, I think the biggest challenge is to market our products. Also, since all our fabric is sourced from elsewhere, sourcing them in small quantities can be a costly exercise for us. We are trying to overcome this by boosting our sales through promotion on social media along with exploring other channels for selling," she explains.
From her own experiences, the young entrepreneur has a few words of wisdom for others who also aspire to start their own small business.
"I think what has worked for me until now is the fact that I have always valued people and given importance to building relations. Always trust your instincts as you are the person who knows best. Never miss any opportunity that comes your way and always try to make a difference through what you do," she says.
So, what does the future have in store for Niraa?
Jyoti says that fabric is always going to be something that they pay attention to.
"Once the fabric is sourced, inspiration flows. In the future, I want to use recycled fabrics in my collection and thereby, incorporate a more sustainable approach to how we make our pieces. I am also working towards building a global presence since our styles are simple and classic which will appeal to others outside India," she says, signing off.
Rapid fire questions:
* An entrepreneur you admire.
Ans: My father who is a businessman
*New tech that can transform the future of small businesses
Ans: Increased digitatisation
*One value that will help small businesses thrive.
Ans: Honesty
*Your favourite book
Ans: The Monk who sold his Ferrari
*In my free time I ____…
Ans: Spend time with family and friends
* Before this interview I was ____…
Ans: Managing excel sheets
*Something they don't teach in college but is important to run a business is ____…
Ans: Practical marketing skills
*One question I always ask people while hiring is ____…
Ans: If they are motivated enough to join my brand.
*Best advice I ever got is to ____…
Ans: Never stop working hard when you know your goal.
---
Also Read: Hyderabad Mums Make Traditional Children's Clothes That Empower 100+ Artisans
---
(Edited by Gayatri Mishra)
Like this story? Or have something to share?
Write to us: contact@thebetterindia.com
Connect with us on Facebook and Twitter.
We bring stories straight from the heart of India, to inspire millions and create a wave of impact. Our positive movement is growing bigger everyday, and we would love for you to join it.
Please contribute whatever you can, every little penny helps our team in bringing you more stories that support dreams and spread hope.