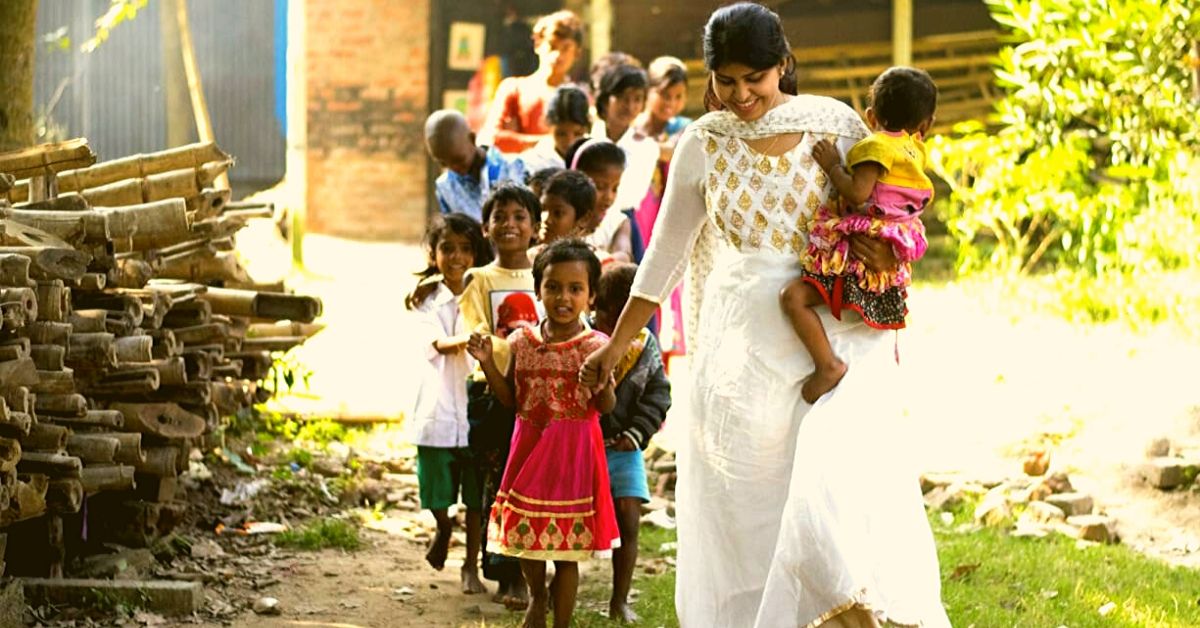 Moitrayee's journey to transform these kids began four years ago when she joined Kolkata-based NGO Maha Jiban.
"Why do you sniff dendrite?" Moitrayee asks a group of 7-11 year-olds at Sheoraphuli railway junction, with tears streaming down her face.
She's not sad but angry.
One of them answers, "It doesn't make us feel hungry or cold. It makes us sleepy. When we are sleepy, our stomachs don't rumble. Dendrite is much cheaper than three meals a day, which we cannot afford with the money we get from begging, Didi."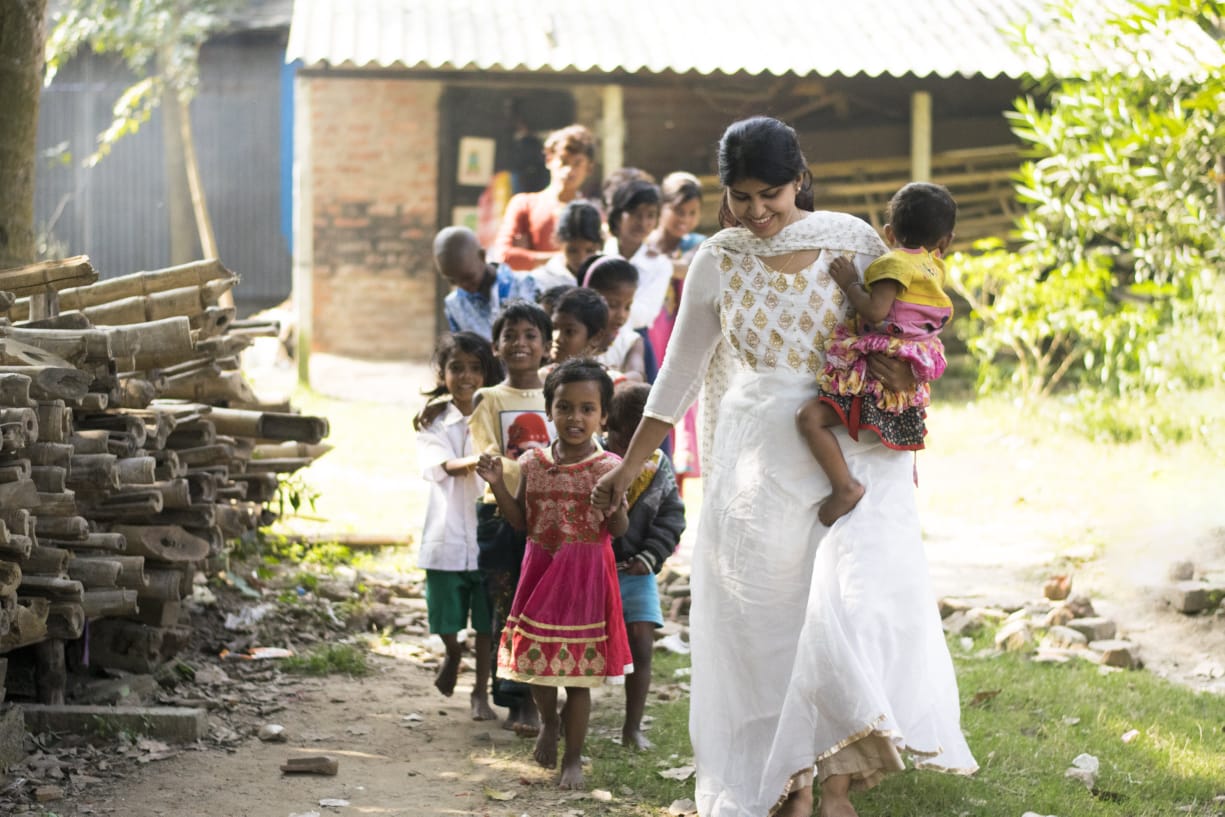 The Sheoraphuli railway junction is 30 km away from Kolkata. In contrast to the city of joy, the kids who live at the railway station don't smile. Most have lost one or both parents. Even those living with their families are severely neglected. Poverty is everywhere; food is scarce. And so, they live on dendrite.
Readily available in plastic tubes at any hardware shop, dendrite is an industrial glue used in the carpet industry. It is a hot favourite among kids who beg on trains and pick rags to scrape a living.
Dendrite contains toluene, a sweet-smelling and intoxicating hydrocarbon. Apart from causing hallucinations, it prevents the consumer from feeling hungry or cold. More often than not, younger kids are coaxed into sniffing this glue by their older peers. And once they are addicted, they find it difficult to 'survive' without sniffing it.
As night draws in, the outskirts of the station turn into a red light area. Apart from pimps from nearby brothels, their family members make them work as sex slaves for sums of Rs 200-300. Many of these kids are as young as 11!
If you were to meet any of them, see their vacant eyes which lack the innocence of childhood, you would and realise that they've seen and suffered far too much; seeing as it has become an unquestioned way of life.
Moitrayee's journey to transform these kids began four years ago when she joined city-based NGO Maha Jiban.
Who is Moitrayee?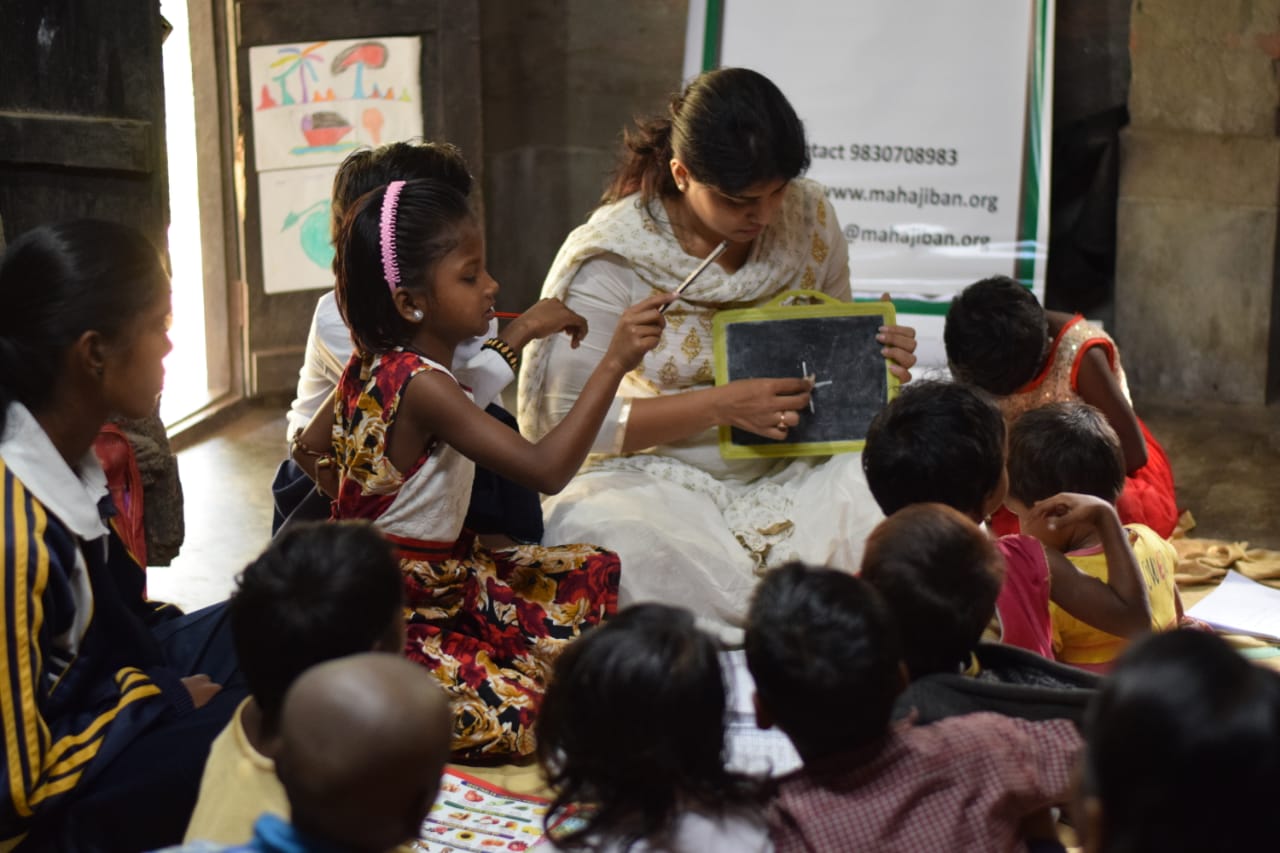 Moitrayee Banerjee was born and brought up in Krishnanagar in West Bengal. It was after her marriage to Arnab Banerjee, who works at the MNC Schneider Electrics, that she moved to the Dakshineswar locality of North 24 Parganas district in Kolkata.
Though her formal work into the non-profit sector began four years ago, her journey in social work dates back to nine years. After the birth of her son, Neelabo, Moitrayee quit her job to shoulder the responsibilities of the family as a homemaker.
"On my travels to the market, I saw several street kids. They begged, ate, and whiled their time away. It ached me to see their conditions, and so I decided to help them. My resources were limited, so I created a WhatsApp group for family and friends. I would often go door-to-door and collect all old yet useful things like clothes, bags, shoes, and blankets. And when I gave them to the kids, I would click a picture and post it on the group. The smiles on the faces of the kids gained an overwhelming response from my family and friends. At some point, I got so many things that there was no space at home to store them."
The response from people around her and the happiness of the street kids motivated Moitrayee.
Four years ago, her work caught the attention of Subhadip Mukherjee, the founder of NGO Maha Jiban. While the organisation had been registered for the past six years, the team lacked people to handle its operations on the ground.
'I wasn't interested in money. I wanted to do it out of goodwill and the satisfaction it brought. And Maha Jiban was incredibly supportive in helping me touch lives."
The visit to Sheoraphuli with Subhadip shook Moitrayee. When they first realised that the kids lacked resources even to eat meals, they spoke to a restaurant nearby and arranged for them to be fed at least once a day for free.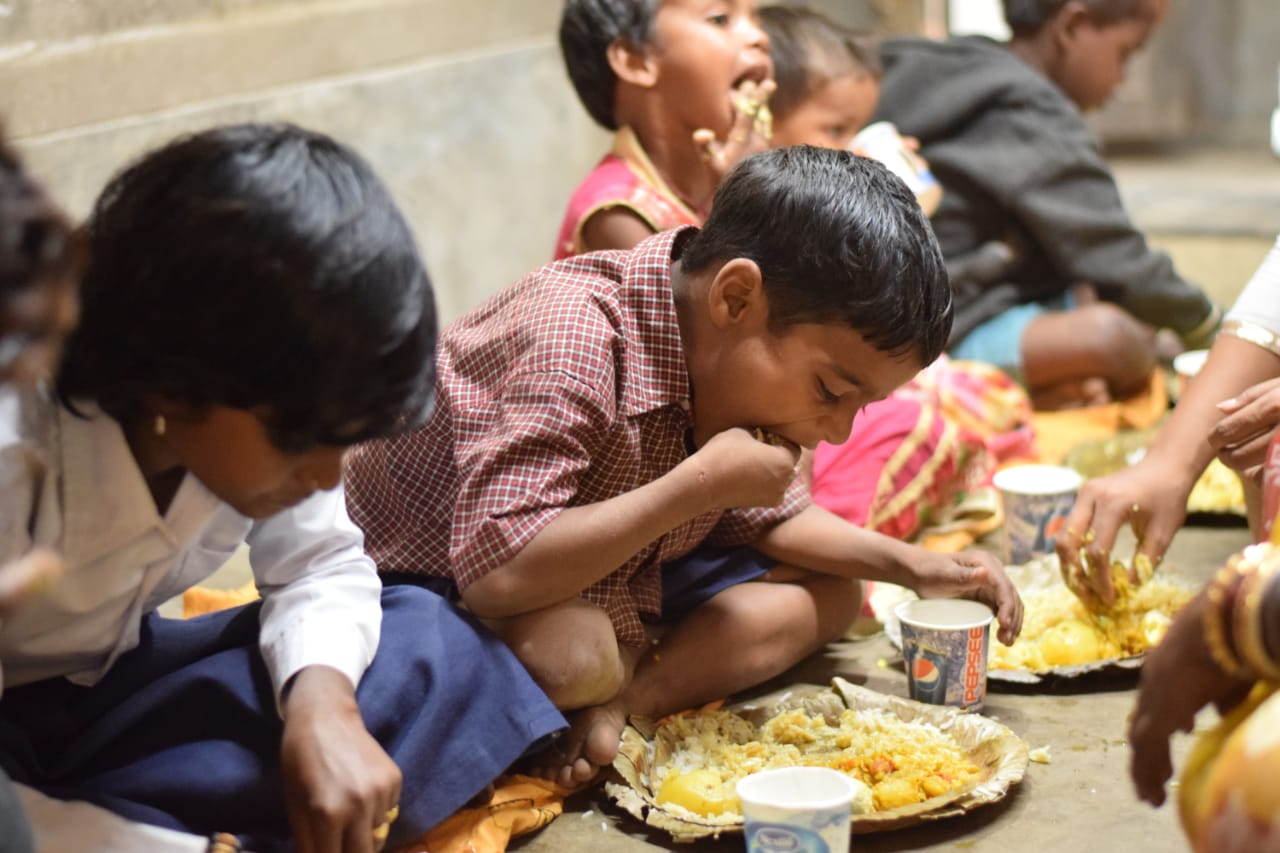 "The kids told us how one trip on the train only earned Rs 10-20, which they use to buy biscuits and small slices of cakes. The small treats did nothing to fill their stomachs, just made them hungry again and forced them to sniff dendrite. Even a rice plate costs Rs 30."
Moitrayee started conducting day classes for them with another teacher, teaching them basic reading, writing, art and craft. They also used interactive technology like tablets to teach them moral values and raise awareness against vices. Many kids were later enrolled in government-run schools in the locality where they also got uniforms and books.
While Moitrayee was confident that the kids were in good hands during the day, she often worried if the sexual abuse, exploitation and substance abuse continued at night. On secluded railway bridges and in dark godowns, many of them continued to suffer the abuse in silence.
The initial idea was to admit them into government and NGO-run homes. But many were not eligible since they had families. After much to and fro, a few kids were admitted into government-run, and CWC-approved homes, and two young girls who had lost their mothers were taken to the SOS Children's Village. It is the world's largest non-governmental organisation supporting families at risk and children without parental care. Since 1949, it has been working to ensure that kinless children grow up in a loving family environment and have their rights.
"At the start, when we took the girls for a trip to SOS, they were very excited to live there. But as soon they returned to the railway junction, their older peers brainwashed them that they would never live normal lives. They tried to lure them by offering dendrite. It took much convincing to let them give the children's home a chance."
The two girls were severely addicted to dendrite, and the SOS authorities were wary of admitting them. After a long meeting, Moitrayee became the guarantor for the kids.
"After two days, the authorities called us, saying that the girls were in terrible shape and required de-addiction support. Because they showed withdrawal symptoms after the first day, sniffing whatever they could find–including pencils, erasers, sharpeners, chalks and even footwear. Their behaviour distressed the other kids. I was heartbroken. But without any further ado, we acquired permission from Childline and moved the girls to Bodh Foundation De-addiction Centre."
After two months of counselling, therapy, medication, and activities at the Foundation, the girls were transformed. They moved back to SOS.
"When I met them, I couldn't recognise them. They were dressed in clean clothes, their hair oiled and combed. And their faces were glowing. I couldn't help but smile from ear to ear as they rattled in English. They are very happy and pursuing their education now."
And while the girls have certainly moved on to a new chapter of their lives, Moitrayee's resolve has become stronger. She built a good rapport with Childline in Hooghly and rescued more than 40 children suffering from different forms of exploitation, including child marriage. She facilitated their work by arranging for a vehicle for the rescues and getting the survivors admitted to homes in Uttarpara and Chandannagar.
Rehabilitating families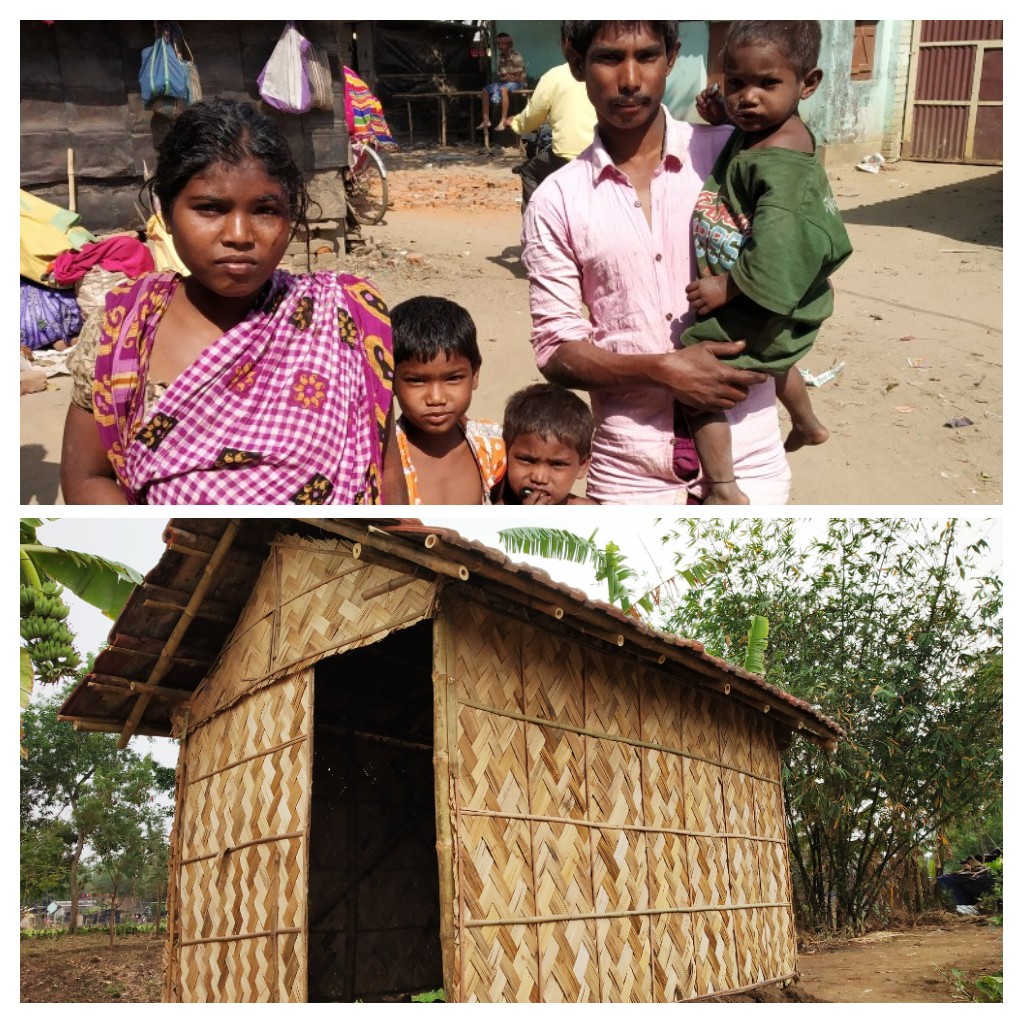 Moitrayee's work with Maha Jiban also led her to transform impoverished families in Rasulpur village from Bardhaman district.
"There is an entire community ostracised from the main village that lives on its periphery. The kids are severely malnourished, and their parents have no proper homes or jobs."
Most men from this nomadic community earn a living by cleaning ears.
"A day's work earns them as less as Rs 40. What will that man do with such a menial amount? Will he buy food for himself or feed his kids? And so, it is common for most of them to resort to alcoholism and substance abuse. The kids bear the brunt of this. They are starved. On one of our visits, we saw many toddlers pick up mud and eat it. They chewed leaves from wild bushes. Their bodies are frail, with mere skin stuck on to bones and a protruding stomach."
Most families take shelter in the makeshift tents set up by vendors during the weekly markets. Otherwise, most of them live on the streets or under a big bridge.
"We could never imagine that people live in such despicable conditions even today. We saw them use two bricks to clear a chulha and light a fire between them to cook. The ingredients often include leaves from trees left to simmer and leftovers thrown away from a poultry farm in the vicinity."
When Moitrayee and her team at Maha Jiban first wanted to help the kids, many villagers were suspicious of their intentions. But after holding meetings with the Panchayat, the villagers extended their full support.
Maha Jiban used barren land in the panchayat to build temporary bamboo homes for seven such families at Rs 20,000 each. A large part of the fundraising happened via well-wishers from their WhatsApp group and Facebook page.
Moitrayee's husband, Arnab Banerjee, leveraged the company's CSR wing to donate solar panels to light the homes.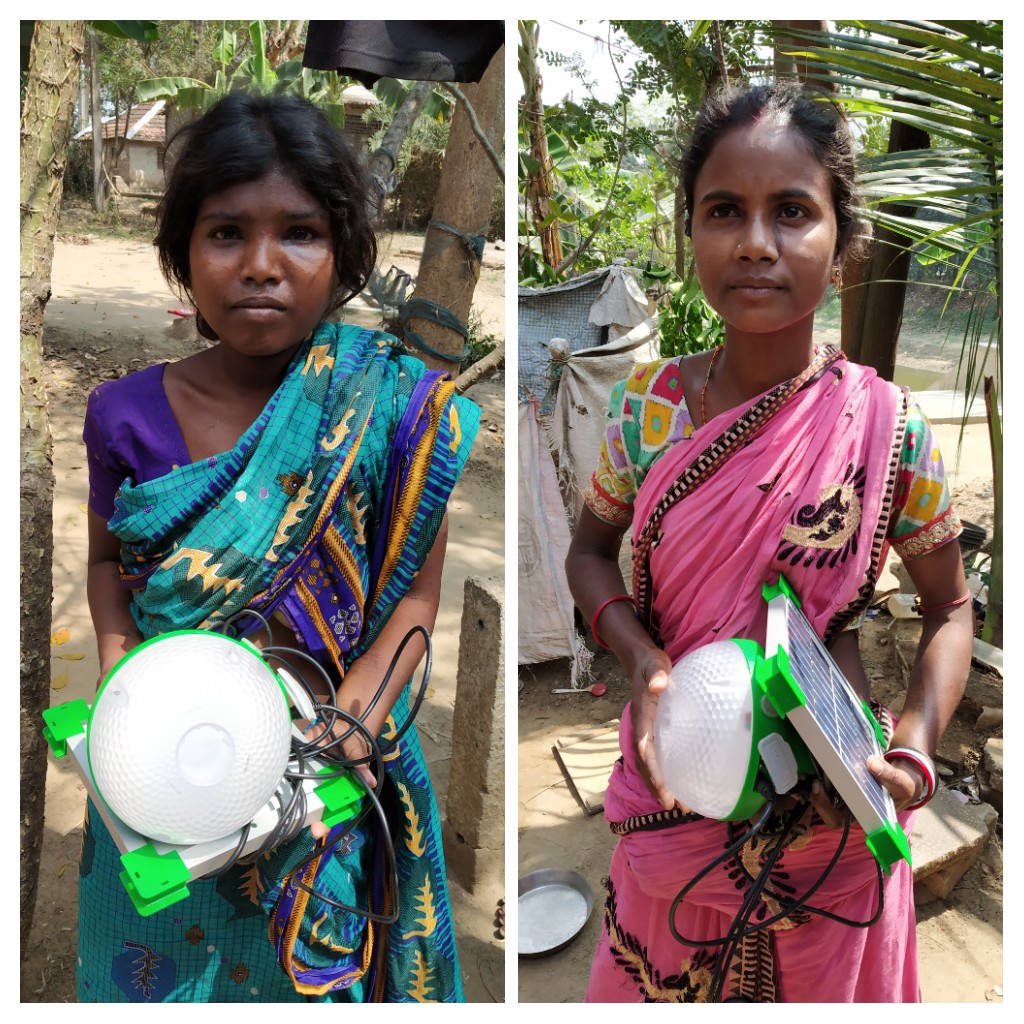 These families are now also being provided ration. The kids are now getting nutritious meals three times a day and spend a few hours studying with the NGO. All of them have been enrolled in schools.
"We change the mindset of fully-grown adults, but we are seeing a steady change in the kids. They are aware of vices and stop their parents when they try to abuse substances. Our work with the kids will help them adapt to the mainstream. We know that if the kids are given a second chance, they have bright futures ahead. And we want to make that chance available to them."
The Way forward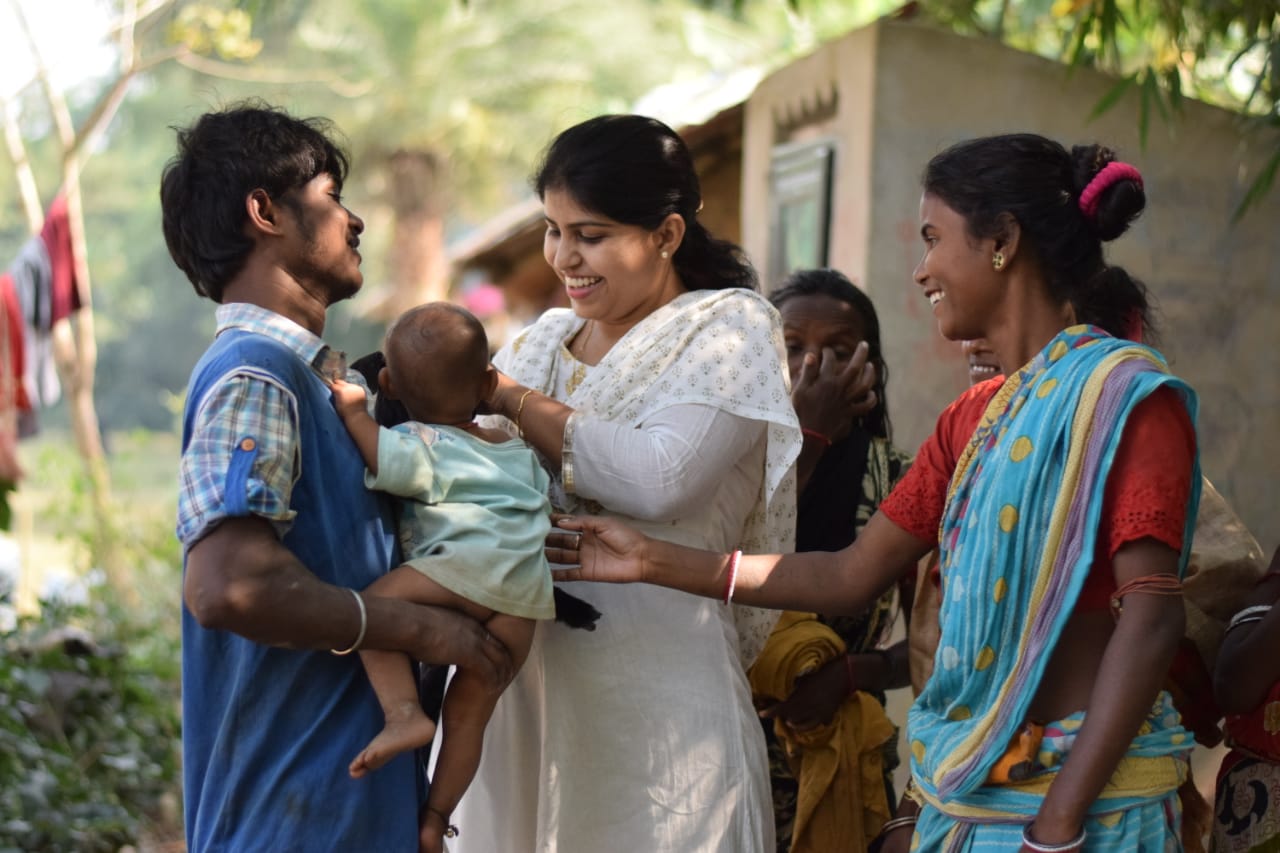 With a team of ten members, of which seven are teachers, Moitrayee and Maha Jiban are working in Sheorapulli, Bandel and Rasulpur. Their work has transformed more than 110 kids. They now aim to reach hundreds of other kids.
And to facilitate this, they are currently seeking financial help to build their own shelter home.
Moitryaee adds how her husband and in-laws have been supportive of her endeavours. "My father-in-law is also a social worker. What warms my heart is that my son is growing up to be a wonderful, socially-inclined and compassionate human being. He understands and acknowledges his privileges and wants to share his toys and joys with others. I believe that social welfare isn't enough. We need to raise our children to be good individuals. I am happy to contribute my time and effort in a small way."
If this story inspired you, extend a helping hand to Moitrayee and Maha Jiban. Make your donations to:
A/c holder name: Maha Jiban
A/c no: 64146547213
Branch: Koylavihar, VIP Road, Kolkata 700052
IFSC Code: SBIN0040711
You can also PayTm/Tez/Phone Pay to 9830708983.
(Edited by Shruti Singhal)
Like this story? Or have something to share?
Write to us: contact@thebetterindia.com
Connect with us on Facebook and Twitter.