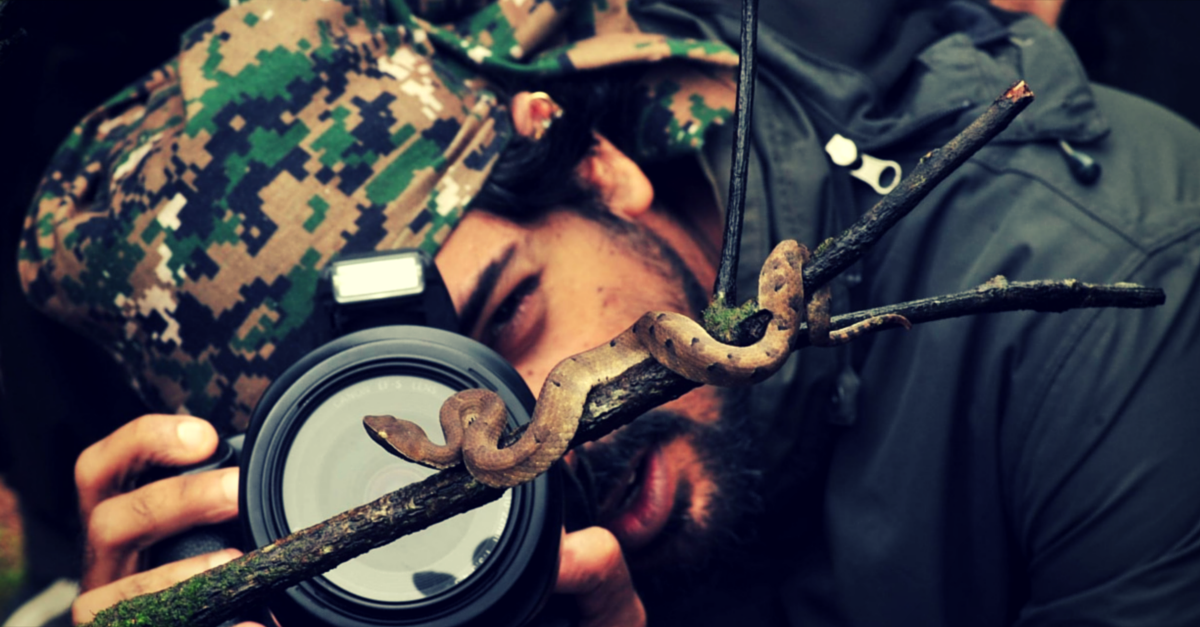 From documenting the awe- inspiring secrets of the Mhadei Bio Region to providing sustainable livelihoods to locals, Nirmal Kulkarni and his team are pushing every limit to save this gem in the Western Ghats.
From documenting the awe-inspiring secrets of the Mhadei Bio Region to providing sustainable livelihoods to locals, Nirmal Kulkarni and his team are pushing every limit to save this gem in the Western Ghats.
While most 12 year olds were out playing cricket in the gullies, Nirmal Kulkarni was out and about looking for snakes. An avid lover of the outdoors, Kulkarni's grandfather often took him on walks around their home and acquainted him with the extant wildlife. These were just the first of many exploratory walks to come in Kulkarni's life.
Ophidian adventures
As Goa was going through a transformation in the 80s and 90s, green pockets were becoming more and more dispensable. Huge chunks of Goa's forests were hacked to give way to plantations, hotels, highways and the likes. Given this scenario, it wasn't a surprise that wildlife went astray and found refuge in the backyards and houses of the Goans. It was here that Kulkarni was needed most for his snake handling skills.
Kulkarni, from a very young age, developed a fascination for these cold-blooded, unfortunately, infamous reptiles, and it seemed to be the only thing that gripped his attention.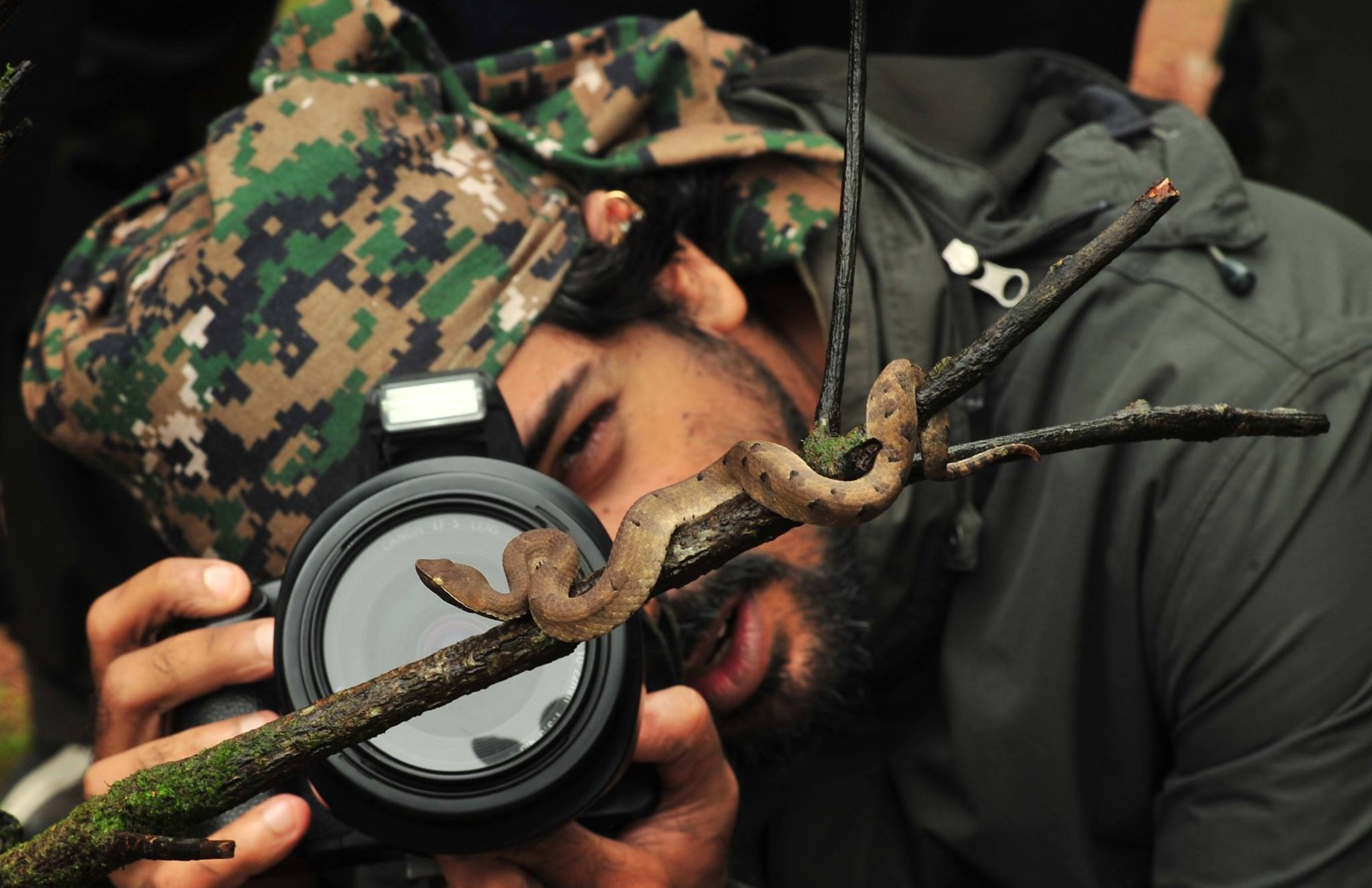 Barely a teenager, Kulkarni learnt how to handle snakes and began looking for them in every nook and corner. Fast forward twenty odd years and nothing has changed.
From a young teen handling snakes for the thrill and glamour, Kulkarni grew into a serious student of herpetology. Spending most of his vacations as a research assistant or working in snake parks, Kulkarni honed his skills and gathered firsthand knowledge in his younger days.
Journey into the Western Ghats
That there was rich biodiversity in the Goan Western Ghats was common knowledge. However, nothing more was known. There had been very little biodiversity documentation or mapping exercises carried out in the Goan forests and this was reason enough for Kulkarni to take it on himself and his colleagues to do so.
Accompanying renowned historian and environmentalist Mr. Rajendra Kerkar into deep forests, Kulkarni assisted the first documentation efforts in Mhadei Bio Region of the Ghats.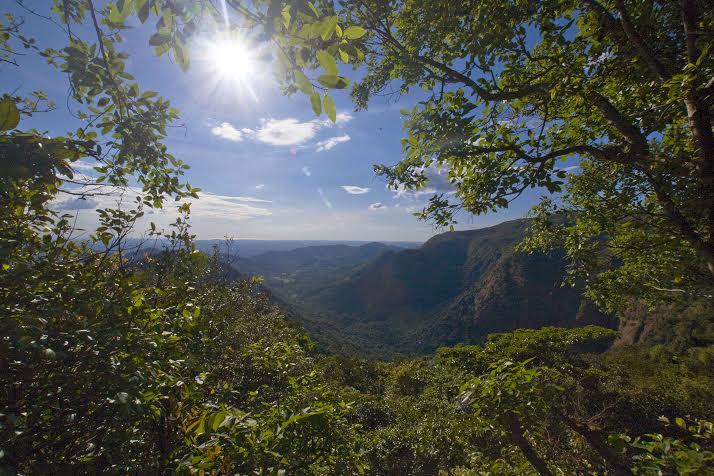 Spanning across the three states of Goa, Karnataka and Maharashtra, this 700-plus square kilometres bio region represents the ridges of the Western Ghats topography.
"The Mhadei region is home to tigers, leopards, gaur, chital, sloth bear, critically-endangered bats and scores of other species. This habitat is contiguous with many Wildlife Sanctuaries (WLS) and is part of a crucial biodiversity vault of the threatened Western Ghats", explains Kulkarni.
These forays into the forests, many self-funded, kept Kulkarni and his dedicated team lured, and helped compile comprehensive data on the biodiversity of Mhadei – particularly lesser known animal species like reptiles and amphibians, insects and spiders.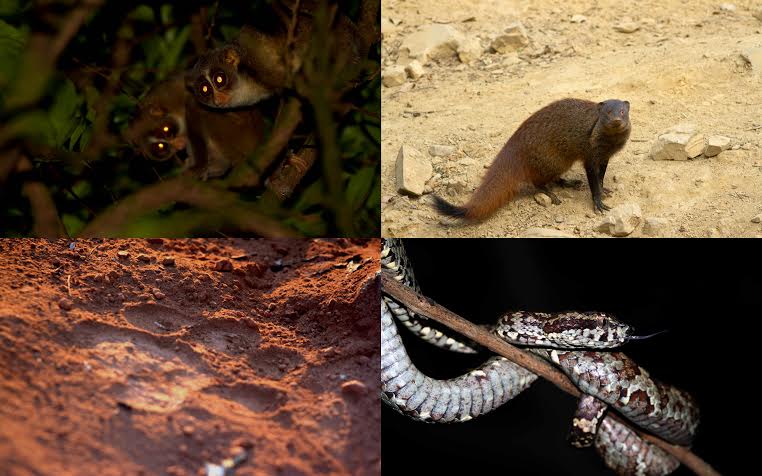 Additionally, the efforts on his and his team's part have led to the creation of the Bhimgad WLS in Karnataka, a forest adjacent to the Mhadei WLS. Together, the abutting reserve forests of Maharashtra, Bhimgad and Mhadei help create one large contiguous corridor of forests for large mammals from Karnataka to Maharashtra.
In a study carried out in 2008¹, the Wildlife Institue of India (WII) has pointed out that the Protected Areas (PA) of Goa and their contiguous forests in Karnataka and Maharashtra are possibly some of the best potential tiger habitats in the Western Ghats region.
Kulkarni has been instrumental in the Mhadei Wildlife Sanctuary being declared as a Proposed Tiger Reserve.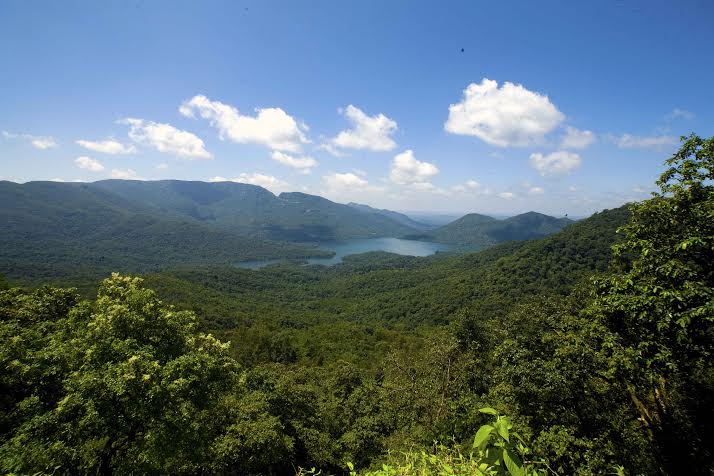 As it turns out, not only is Mhadei a natural wonder, it also holds immense significance with respect to water security in the states of Goa, Karnataka and Maharashtra. Conservation of this area will ensure the protection of catchment areas of important rivers like the Mhadei, Malaprabha, Pandhari, Bailnadi, Tillari and others.
This extraordinary region, however, is not free from developmental threats. The Mhadei Dams Project, a project to construct 12 dams within Mhadei, puts the region at high risk.
"The forests that will be affected due to diversion of waters are confirmed king cobra habitats. Also, the forests that are slated to be submerged due to the dam are a niche habitat to lesser-known endemic mammals of the Western Ghats of India including the brown civet and the small Indian Travancore flying squirrel. Any scarcity of water will impact these fragile ecosystems and their denizens."
Moreover, the riverine diversity supports most fishing communities down river who stand to lose gravely in the event of the dams being built.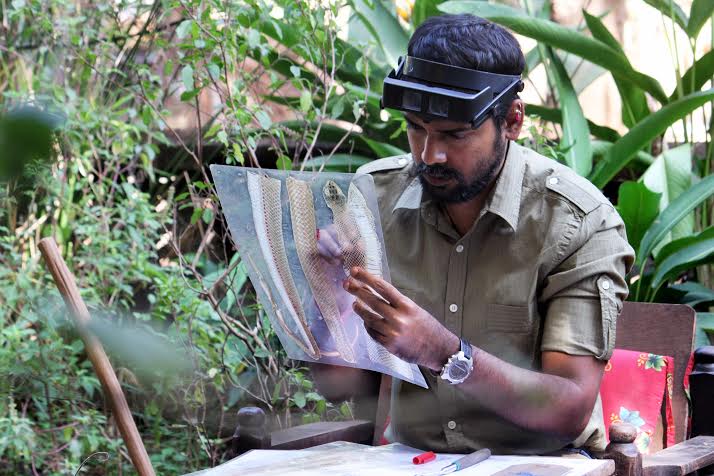 Saving the last wildernesses
Kulkarni has donned many a hat over the last decade, all to ensure the survival of this exotic hotspot. As a field biologist, he has documented the secrets of Mhadei to ensure it is safeguarded for generations to come. The Goan Jungle Book, a book focusing on the lesser known wildlife, is a testimonial of his decade long work.
As an activist, he has provided critical data to environmentalists like Kerkar who have fought the government to attain a stay order on the dams set to come up in Mhadei. These cases still continue at various levels of Judiciary and Tribunals.
'Save the Frogs' campaign, initiated and led along with co-campaigner, Clinton Vaz and the Goa Forest Department has helped reduce the consumption of the Indian Bull Frogs in Goa.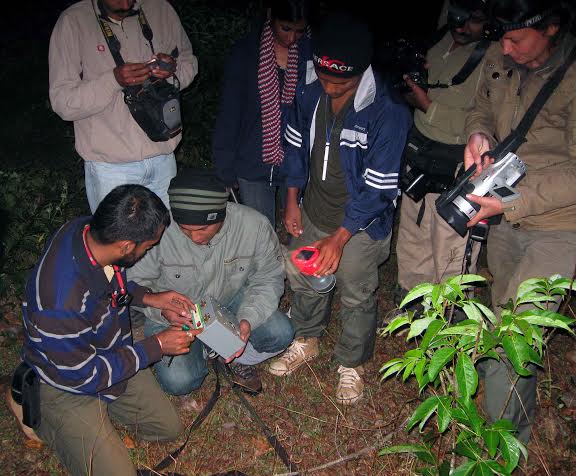 In the capacity of a conservationist, he has worked towards providing sustainable livelihoods to over 200 families directly or indirectly in Mhadei. Sensitization and education initiatives, strong allies of conservation, have touched 30 schools across three states, greatly aiding the process of preserving Mhadei.
Working as a Director (Ecology) of the Wildernest Nature Resort in Chorla, Goa, Kulkarni has developed a pragmatic model of eco-tourism, and has helped conserve and revive 450 acres of degraded forests.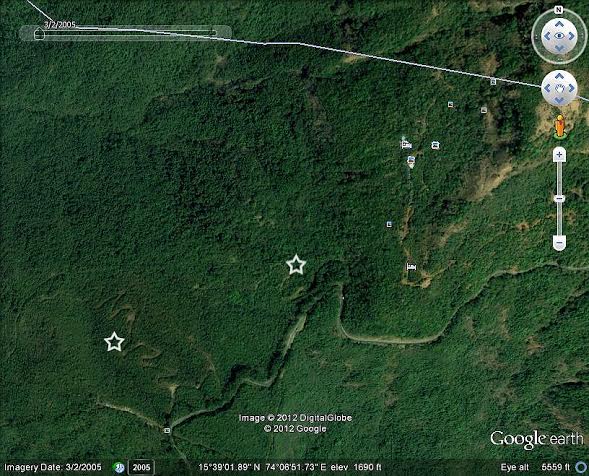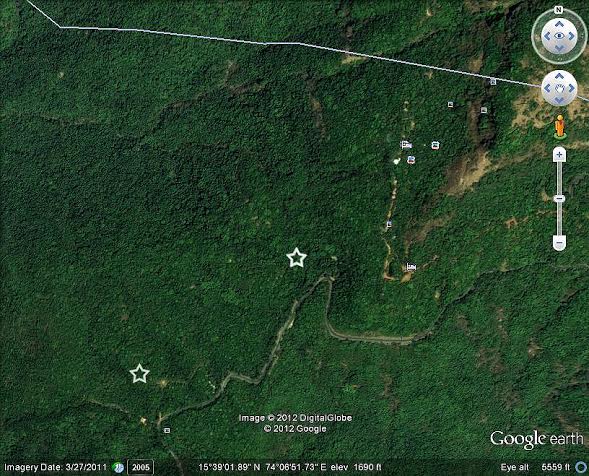 One of Kulkarni's most singular contributions to the region has been that of establishing the Mhadei Research Centre (MRC). His six year effort resulted in the creation of Goa's first research centre right in the heart of Mhadei, nestled in the rolling hills of the verdant Western Ghats. The centre is used to document the biodiversity of the region and alongside, gives young researchers a platform and an opportunity to learn and contribute.
The lengthy process of setting up research stations and taking up the documentation process of Mhadei has rewarded Kulkarni and his team.
They have the discovery of three species, Goan caecilian (Gegeneophis goaensis), Mahdei caecilian (Gegeneophis mhadeiensis), Chorla Giant striped Ichthyophis (Ichthyophis davidi), to their credit.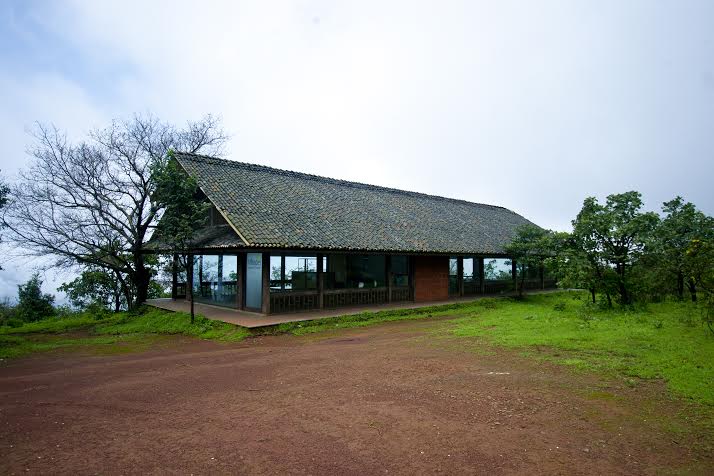 For all of Kulkarni's exceptional work, he has been recognized through several prestigious awards and invited on the boards of various organisations. He has the likes of the Carl Zeiss award for conservation and Sanctuary Asia Wildlife Award to his name. Also, Kulkarni is affiliated to the Goa State Wildlife Advisory Board, Goa Heritage Action Group and South Asian Reptile Network IUCN amongst a list of organisations that goes on for half a page.
Like it is with most conservation projects in India, funds remain low and support from governmental agencies and the greater public is lacking. Even so, Kulkarni has worked through it all. Deceiving as his young years may be, he has ambitious plans for Mhadei and the research centre for which he quietly and tenaciously works away.
¹ Publication by Wildlife Institute of India: Status of Tigers, Co-Predators and Prey in India 2008 (Authors: Yadvendradev V. Jhala, Rajesh Gopal, Qamar Qureshi)
Like this story? Or have something to share? Write to us: contact@thebetterindia.com, or connect with us on Facebook and Twitter (@thebetterindia).
About the author:
After a degree in Banking, Pooja Choksi took off for South America to follow her passion — teaching. However, her love for the Indian outback brought her home to work on the Education-Base project with
Conservation Wildlands Trust
in the Pench Tiger Reserve. Her interests are conservation, education and travel that includes tents and no cell phone reception. She continues to play Capoeira and lend her voice to matters close to heart.
Tell Us More
We bring stories straight from the heart of India, to inspire millions and create a wave of impact. Our positive movement is growing bigger everyday, and we would love for you to join it.
Please contribute whatever you can, every little penny helps our team in bringing you more stories that support dreams and spread hope.