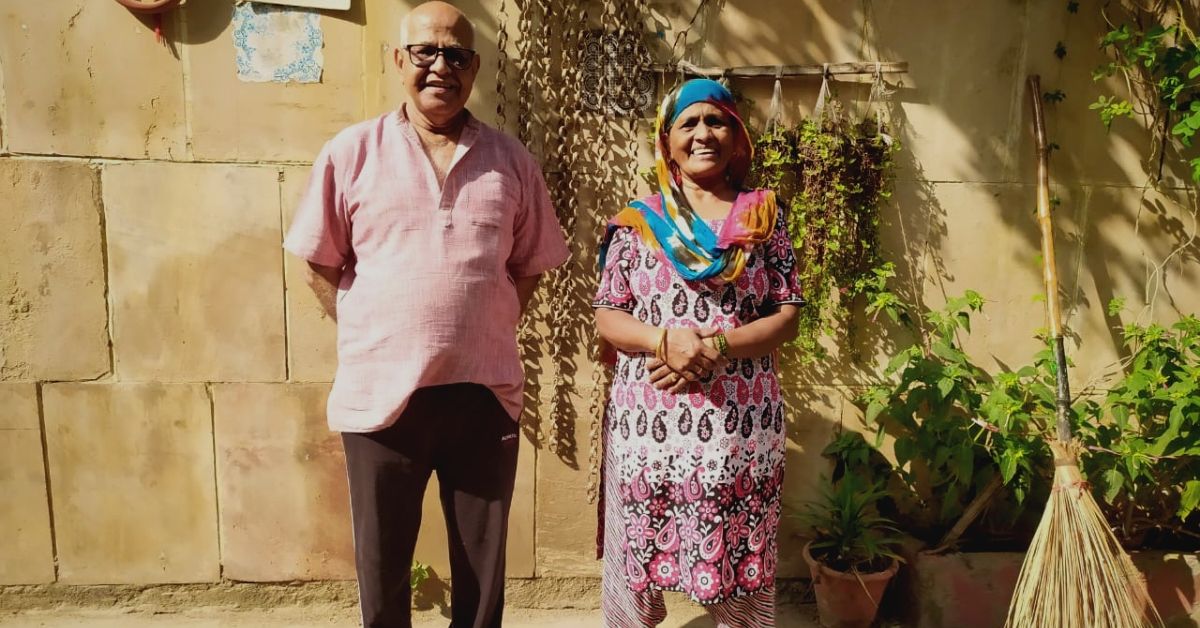 Appa has used his writing skills to force various government agencies into action. He was instrumental in relocating a bus stop, getting a foot-over-bridge installed for pedestrians, and setting up a library in the community centre for the residents.
---
'The Hero I Know' is a series written by our readers and contributors, about the people in their lives who inspired them. From living sustainably to helping strangers; from going out of their way to take up random acts of kindness, to starting change from their homes – these are heroes we all know!
If you know of a hero in your life, write to us at editorial@thebetterindia.com with the subject line 'The Hero I Know'
---
Like all daughters, my father is my superhero. I look up to him and aspire to emulate him.
My father, Mr Vaidhinathan, was born in 1939 in a remote village in Tamil Nadu. Like most men of that generation, he moved to New Delhi seeking greener pastures. He worked his way up to the corridors of the Government of India and retired as a senior bureaucrat, known for his integrity and outspokenness.
A passionate gardener, he planted scores of trees in different parts of Delhi and Gurugram. A minimalist, he has never believed in spending money to nurture a garden. He started using vegetable peels as manure for his garden long before it came into vogue, using odds and ends to grow plants, which seem to thrive under his loving ministrations.
When I was growing up, the only source of milk was the Mother Dairy booth, and we had to carry an empty pail/utensil to buy milk. An environmentalist to the core, he advocated that people carry water while going to buy milk, water the young saplings that were planted en route and come back with milk. Yes, my appa has always been a man with a vision.

His passion for gardening has always driven his actions. In the days before we could afford a washing machine, my parents had divided the chores—my mother would scrub and wash, while my father would time them in buckets of water. He would not allow a drop to be wasted and grew hardy plants such as Snake Plant, Cacti, Mirabilis jalapa, which would thrive on the mildly soapy water of the second rinse.
He would then carry the buckets of water, sometimes balancing one in each hand to water his precious plants. He made it seem like such a joyous task that my sister and I would vie with each other to water the rocky garden in front of our house.
His energy, enthusiasm and love for plants is a visible force. My garden perks whenever he tends to it. New flowers bloom, dying plants revive, and withering leaves seem to shine just by his mere presence. Sometimes, I wonder if he actually communicates with them as he seems to know exactly what they need!
Though nearing 80, my appa's energy can put a person half his age to shame. He can spend hours in the garden snipping, tending, nudging, tying and beautifying it. He climbs ladders with gusto, balances himself precariously on ledges, picks up pots, digs holes… You name it, and he can do it.
Our house, situated close to the old Aravali ranges in Delhi, faced a large swatch of land demarcated as 'Rock Garden'. Though the garden suffered from systemic neglect, appa had nurtured plants and trees there. When the land mafia moved in and built shanties in the area, appa wrote multiple letters to the area councillors, the various government agencies and newspapers to draw attention to this land grabbing. Time and time again, the agencies would be forced to take action till apathy or avarice blinded the officials.
Appa has used his writing skills to force various government agencies into action. He was instrumental in relocating a bus stop, getting a foot-over-bridge installed for pedestrians, and setting up a library in the community centre for the residents. He has made me believe that I have the power to affect change, and that I need to be persistent and patient.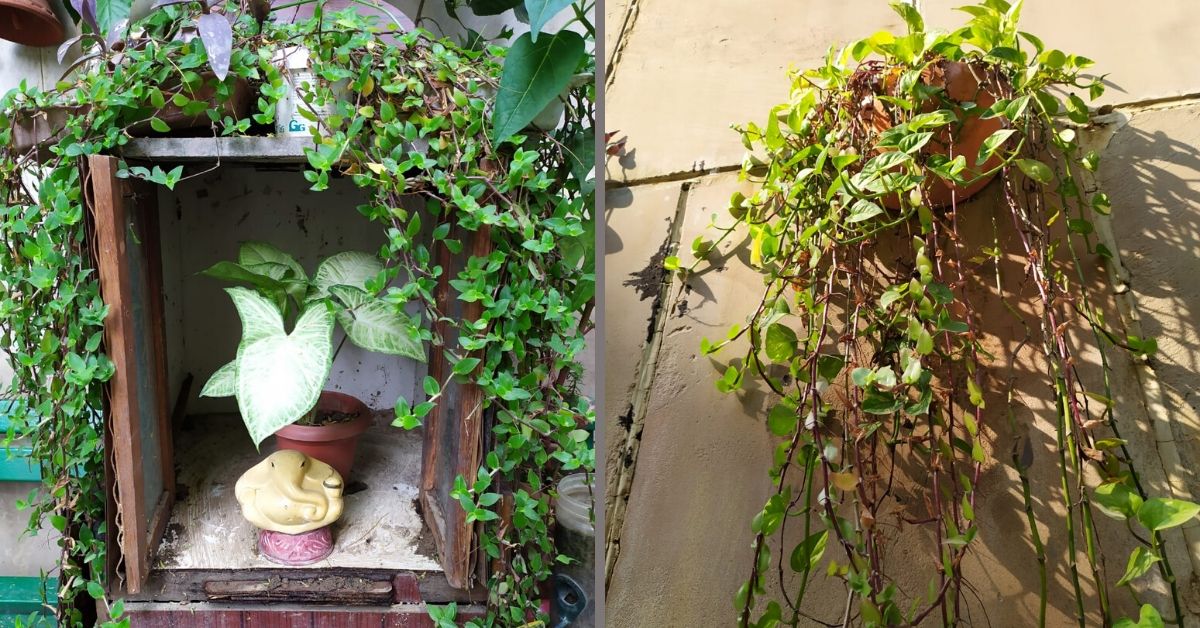 A people's person to the core, he has a vast circle of friends of all ages and professions who adore him. Every Diwali, visitors, including the doodhwala, sabziwala, the kabadiwala, come to greet him and share mithai with him. Though he retired about 20 years ago, his juniors still call him to pay their respects.
Appa has taught me that a smile is what will open doors and hearts; that being kind is imperative; that being cheerful is the only way of life.
A spiritual person, he believes in helping others more than following rituals blindly. He believes 'Hands that help are better than lips that pray'. He enjoys serving food to others and routinely manages the distribution of prasad during major festivals around his house. His efficiency and solution-oriented ways have taught me to shift my focus to resolve issues and to look for solutions.
He always finds something positive to compliment others with; as a kid, I used to be jealous of all others who were a recipient of his attention, but today, I know that he has made the day brighter for so many people with his affection and good cheer.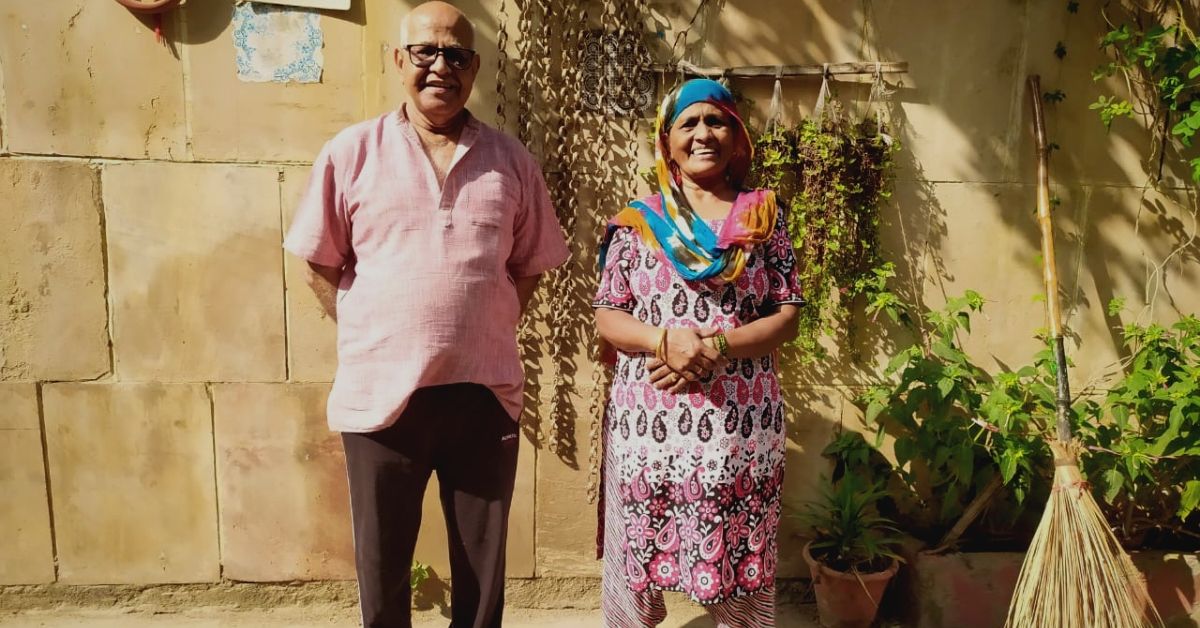 When I ask him for a message to young people to inspire them to lead fulfilling lives, he only says, "Make people happy and make sure that you do not hurt anyone."
---
Also Read: Inspired by Father, 6-YO Nagpur Girl Donates 4800 School Bags to Needy Kids
---
I could go on endlessly about my appa who inspires me and motivates me to look for better ways of doing things. If I can be even one-tenth of the wonderfully positive human that he is, I would consider myself fortunate.
(Written by Usha Ramaswamy and Edited by Shruti Singhal)
About the author: Usha Ramaswamy is a teacher of English with interests in travel, writing, walking, food and performing arts.
Like this story? Or have something to share?
Write to us: contact@thebetterindia.com
Connect with us on Facebook and Twitter.
We bring stories straight from the heart of India, to inspire millions and create a wave of impact. Our positive movement is growing bigger everyday, and we would love for you to join it.
Please contribute whatever you can, every little penny helps our team in bringing you more stories that support dreams and spread hope.