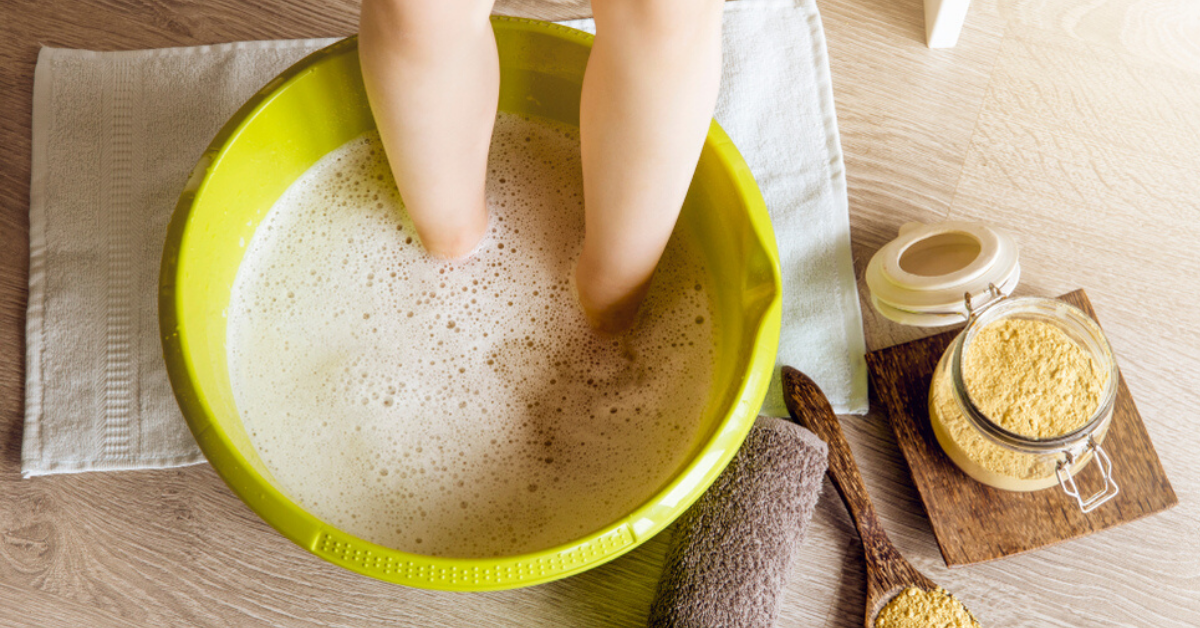 It's time to put the lemons in your fridge to good use!
My nails have been alternating between long and short for quite a while, solely because they're not strong and of course, the occasional biting. So I figured that our claws need a whole lot of calcium to be strong, and also require the same amount of care and protection as skin or hair.
A recent study found that toxins like TPP (Triphenyl Phosphate), commonly found in nail polishes, can cause irregularities to the reproductive system. Scary, isn't it? So this year, I've decided to let my nails breathe and cut down on the toxic chemicals that they are exposed to.
To kickstart this routine, I started with a Natural DIY Manicure and Pedicure!
Your Zero Waste Mani-Pedi Kit
If you've ever gone for a pedicure at a parlour, you might have seen the beauticians use a whole lot of products, some that you might be seeing for the first time ever. Well, you don't have to expose yourself to alien products anymore.
Here's a list of products you can find at home for your own DIY Mani-Pedi.
Lemon Slices
White/Regular Vinegar
Toothpaste
Bath Salts
Sugar
Natural/Organic Shampoo
Moisturising Cream/Honey
Essentials Oils
Hot Water
Pumice Stone/Loofah
Nail File
Nail Cutter
Cuticle Pusher/Toothpick
Towels
Let's Nail This!
1. To start the routine, you'll have to remove your nail polish. And instead of using acetone or other strong alcohols that'll weaken your nails, use alternatives like white vinegar or even regular vinegar mixed with lemon juice. Soak your nails in this solution for 10-15 minutes and take off your nail polish with a cloth. You can use a dollop of toothpaste to peel off all the remaining polish.
2. Then, cut and file your nails to your desired length. If you have short nails, stick to filing them.
3. Apply a natural moisturiser or honey to your hands and feet. Remember to massage it into your nails as well. If you have cracked heels, you can massage your feet with some castor oil instead.
4. Mix in a few teaspoons of essential oils and bath salts into warm water and soak your nails for 20 minutes. Add a few lemons for better cleansing.
5. Once your nails are soft, use a pumice stone or a loofah to scrub off any dead skin cells. Then, use a cuticle pusher or a toothpick to push back the thick skin growing at the base of your nails.
6. Create a scrub using sugar and honey to remove tan. Scrub this mix on your feet and hands using the lemon heads that you used earlier and leave it on for another five minutes.
7. Wash it off with a natural shampoo and wipe dry with a clean towel.
---
Also Read: Chemicals, Plastic & Cruelty: The Bad Side of Beauty Products You Cannot Ignore
---
If your nails have turned yellow because of the excessive use of nail polish, it's important to let them breathe and leave them naked for a few weeks. You can also scrub lemon slices on your nails to retain their natural colour.
So after a tiring week, take some time to rejuvenate your tired feet and your chipped nails with this natural and zero-waste mani-pedi session.
(Edited by Shruti Singhal)
Like this story? Or have something to share? Write to us: contact@thebetterindia.com, or connect with us on Facebook and Twitter.