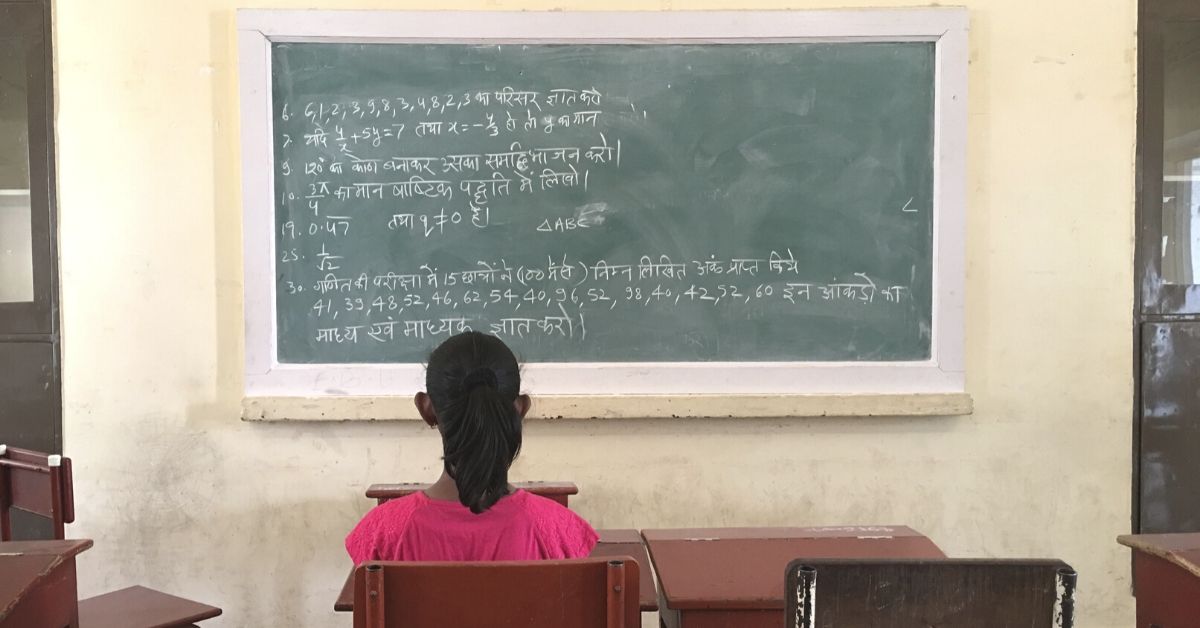 Working with governments is more complicated than you think. Here's a quick guide.
After working in education for more than a decade, many people ask me, 'Why do you work with the government?' The inevitability of the argument is evident from my core belief that the public education system is the true gatekeeper of equality. We have to believe that education is not a private good but a public service that should not discriminate. With more than 65 percent of the 200 million children studying in government schools, with a three per cent dip in government school enrollments year-on-year, and with 25 percent of class 3 students unable to read a class 1 textbook—we have serious issues to tackle.
According to the ASER report of 2017-18, about 64 per cent of school-going students in India, i.e. around 115 million of them, still go to government schools. We cannot deny the fact that achieving socially equitable outcomes requires the effective functioning of 'public systems' because it is only governments that have the resources and capacities to reach all people. Quite honestly, it is the only way to truly build a nation of literate, as well as educated individuals.
The human resources at the disposal of the government bodies, along with the constitutional mandate, help bring about meaningful change to a vast majority of the society. Let's not forget that there are many things that governments do right. The value addition of non-profits is to identify the not-so-many wrong things and support the governments to do almost everything right.
Incidentally, over the last few years, there has been an emergence of a new kind of organisations—which work to empower government systems to deliver quality services at scale. These organisations believe in the idea of strengthening the existing system at multiple levels, instead of creating yet another model or parallel system of change.
With a similar theme, we founded Leadership For Equity (LFE) in 2017, a systems change and research organisation that helps strengthen the effectiveness of government school systems. At LFE, the fundamental belief is that Public Education Systems are, by definition, 'gatekeepers' of equality; and in a way, effective and sensitive public education systems will ensure that quality education is provided to every child.
At LFE, we define a system as an interconnected series of entities where decisions and actions in one entity are consequential to others. For all children to be in school and learn, these entities play a role—both individually and collectively.
Having worked in the sector for some years now, we see that social sector leaders are often prone to biases and concerns when it comes to working with the government. There is a deep-rooted sceptical view of collaborating with them, which is justified to an extent.
In our workings with governments, we have realised a few things that will be useful for anyone in the education sector or otherwise. These lessons or mantras have helped us to center ourselves while creating impact.
1. Build Empathy for government stakeholders
As a veteran philanthropist and supporter of Education in Pune, Anu Aga keeps saying that working with the government is a 'spiritual' experience. Although it is convenient to blame the administration for their flawed execution of projects, it is equally crucial to understand the limited resources with which the teachers and officers work. Thus, inculcating a spirit of empathy comes foremost for a non-government stakeholder initiating any intervention with the administration.
At the core, what works is building genuine empathy for the people inside the government systems.
Consider a system with an average of 40 per cent vacant positions across all levels, and over which you have a significant number of individuals who take on additional charges and responsibilities—all while working on the changing whims of people in power, with limited resources and expecting immediate delivery with unrealistic timelines!
Apart from being a government employee, they play multiple roles in their lives. There is no option but for us to recognise that because it is in those smaller conversations that they find joy, and we truly understand what motivates individuals.
A senior director in Maharashtra's education department was handling three different directorates, including being in charge of a new department. We could clearly see a marked shift in his efficiency. Constant stress and pressure caused his health to deteriorate and he wasn't able to perform to his fullest. Over time, just listening and seeing his condition made my co-founder and I spend our extra hours to help him with departmental planning. The trust that we built with him through that phase, still shows up now, one year after he retired.
2. Co-creation works, it is the only thing that works
One question we keep asking our project managers and the new-age entrepreneurs who want to work with the government is, 'What are you willing to let go?'
A key thing for organisations to figure out is how to deliver value to the governments and support their planned agenda, then getting something completely new. For example, the municipal schools in Pune have been facing multiple issues, such as low learning levels in Language and Math, and lack of concrete learning in English. This has led to a significant exodus from regional medium schools such that the number of students are reducing at more than five per cent a year.
To address this challenge, we started with the Shikshak Sahyogi Dal Project in 2015-16, which helped provide in-service support to teachers by creating an exclusive cadre of teacher mentors, known as 'Sahyogis'. These teacher mentors support 1,600 teachers from the Marathi and Urdu medium Pune Municipal Corporation (PMC) schools by conducting classroom observations, organising month-end teacher workshops and providing one-on-one personal coaching. This project has also created a platform where the best practices of the teachers are appreciated and shared with the larger community.
In 2018, when we started working with a teacher training body in Aurangabad, Maharashtra, the academic heads wanted to explore online blended training for teachers instead of face-to-face. We aligned our support to the academic body by being with them at every step of the way—creating phased research-based approaches, building project plans, creating course content, training master trainers, building impact metrics, and thus co-creating an online course that delivered their agenda.
The blended project was prototyped with 40 teachers, piloted with 650 teachers, and is now being scaled to 40,000 teachers across Maharashtra, in 18 months! All of this with around 70 per cent course completion rate, 90 per cent teacher implementation in classrooms, and 95 per cent teacher satisfaction. This is now being scaled to three other subject departments, summarised in this report.
When we decided to 'let go' of the idea of vendor-created content, or insisting on having our way of measuring impact or a world-class online course, it all worked out meaningfully. There were definitely some uncomfortable conversations, but this process of supporting the government by 'co-creating' was far more impactful.
3. Middle management matters
More often than not, many social entrepreneurs, including myself, get inspired by meeting senior government leadership—either passionate bureaucrats or elected representatives. We take their verbal cues as a support of the 'entire system' to move forward.
We often miss out the people below—what I call the 'middle management'—who reside inside the government. In an education department for example, these positions would be Directors, Deputy Directors, District and Block Officers, and Academic heads. A district education officer (EO) in India manages about 2,500-3,000 schools with an average staff of about 8,000 people, including teachers. Similarly, a block education officer (BEO) handles about 100-150 schools.
Those positions are critical for any organisational setup as they handle the high expectations of execution set by the top leadership's vision as well as manage the complexities of the people they manage. They are also the real change agents in any large scale reform work inside schools.
Unfortunately, their voices are never heard, nor are they given opportunities to expand their competencies. A diktat from the top leadership does not necessarily mean that they are equally invested in the idea. There are several examples of quality initiatives which are led by the top leadership, but die down because the middle management was not taken along—the implementation of several Right to Education (RTE) mandates is a startling example. Even after ten years of adopting the RTE Act, 30 per cent of schools still don't have a boundary wall.
So, for any new initiative or idea, the social sector leaders have to learn inclusion—to include the second level leadership in the governments, who are equally, if not more important, than the top leadership in creating sustainable change on the ground.
---
Also Read: After An Infant Succumbed to Rape, This Woman Started An NGO to Save Lakhs of Kids
---
Working with governments is more complicated than you think! But the fruit of making something happen by working closely with them has an irrefutable impact. While this task is made harder by persisting inefficiencies along the government delivery chain, we have to believe in radically strengthening public education systems in India.
Achieving sustainable learning outcomes requires the development of leadership (of teachers and officers) through deep immersion and continuous reflective practices. Every child in India can receive an excellent education if we solve the current leadership crisis in public and private sectors, and practice a new kind of leadership that is rooted in the pursuit of creating more equitable public systems.
(Written by Madhukar Banuri and Edited by Shruti Singhal)
Featured image source: Shutterstock
Like this story? Or have something to share?
Write to us: contact@thebetterindia.com
Connect with us on Facebook and Twitter.