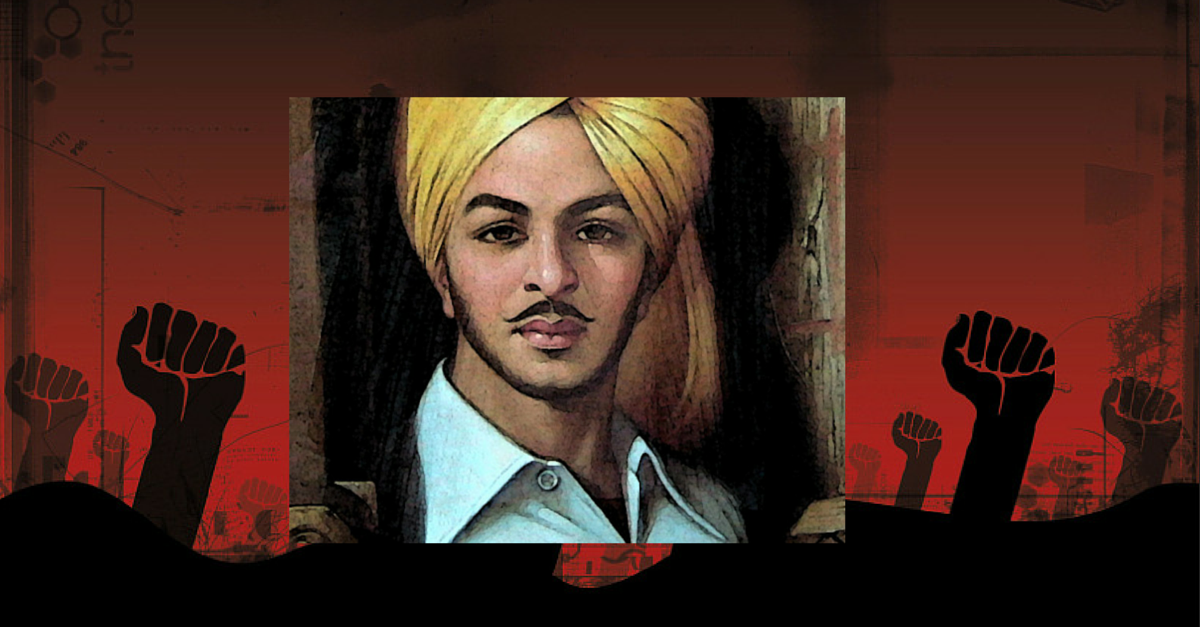 Bhagat Singh is not just a martyr but an idea that we all need to think deeply about. Here is what Bhagat Singh taught us about religion, expressions, freedom and much more.
Bhagat Singh is not just a martyr but an idea that we all need to think deeply about. Here is what Bhagat Singh taught us about religion, expressions, freedom and much more. 
The nation celebrated the martyrdom of arguably one of India's biggest nationalists, Sardar Bhagat Singh, yesterday. But just a day after that, how many of us would remember him? In this age of social media, every year his martyrdom is first celebrated on the eve of Valentine's Day, then clarifications are issued, and subsequently it is celebrated on 23rd March, to be consigned immediately to the annals of History awaiting resurrection after one year. The moot point here is, is he a figure whose relevance can be talked about only on the day associated with a moment of his life, i.e. his martyrdom? We don't think so.
Photo: www.campusghanta.com
If we as a nation really want to progress and become one of the best countries in the world, there is no better place to look for inspiration and guidance beyond his ideas and ideologies. As his memory ebbs after the media has finished celebrating his martyrdom day, here is an attempt to make him relevant throughout the year:
1. Step outside the blind faith in religion and associated pedagogies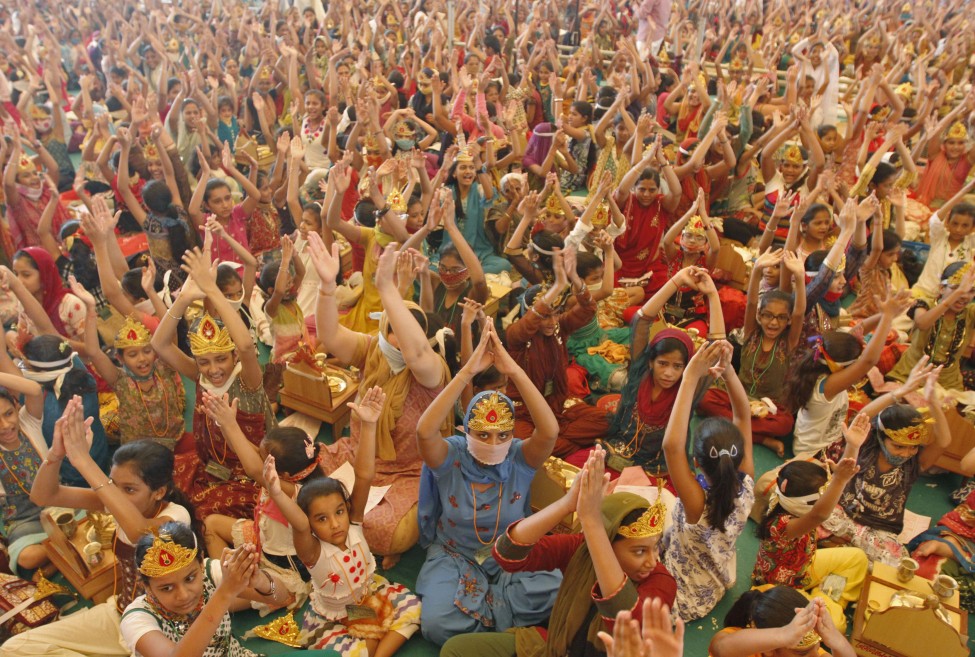 Photo: Reuters
Bhagat Singh gave up religion, religious beliefs and ideologies and expounded the thought of why he did so in his work – Why I am an Atheist.
The present generation needs to shed the appendages of religious beliefs and have faith in its own abilities to attain the goal, not depending upon the tell-tale signs and symbols of religious practice to supposedly serve as a guide to wade through the byzantine maze of life. As Bhagat Singh had written:
"For selfish motives, I am not going to pray. Readers and friends, is this vanity? If it is, I stand for it."- Shaheed Bhagat Singh's last lines in his pamphlet titled WHY I AM AN ATHEIST.
2. Explore and expound your ideas and share them with the world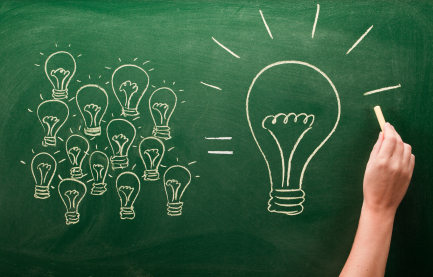 Photo: www.innerfx.com
Bhagat Singh was sent to the gallows when he was only 23. But by that time he had created such a monument of work that it still continues to serve as a guiding principle, for anyone willing to seek inspiration from it. Bhagat Singh believed in the maxim that revolutions happen when ideas are tossed around, practiced and debated upon – as he had written:
"The sword of revolution is sharpened on the whetting-stone of ideas."
In this age of the 150-word syndrome, there is a malaise of copy-paste and forward, but the ideas are not germinating and proliferating. In an age when online platforms to share the ideas abound, it is ironical that ideas are still difficult to come by.
3. Use every medium in your reach to communicate with the masses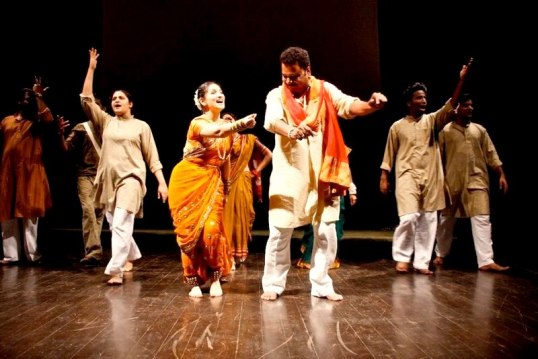 Photo: www.feminiya.com
Of particular importance here is the use of posters and theatre to speak to the general public. While this may hold a smaller appeal to the present generation, but if we really want to expand and expound an idea then there is no better way to pitch forth the relevant issues into the public domain, as matters of concern are getting pushed to the periphery. One has to use one's imagination to bring notice to the issues plagued by the society in the most effective way possible.
4. Do not depend on others to deliver – do it on your own.
Photo: YouTube
There is a very famous quote of Bhagat Singh – "Zindagi to apne dum pe jee jaatee hai, doosron ke kandhey par to sirf janaze uthaye jaate hain." (Life is lived on one's ownstrength, other's shoulders are used only for carrying the coffin) If we start believing and practicing this idea, the 'recommendation syndrome' that plagues the growth of our society may start getting checked to a certain extent.
5. Do not wallow in status quo. Thrive in chaos and enjoy it.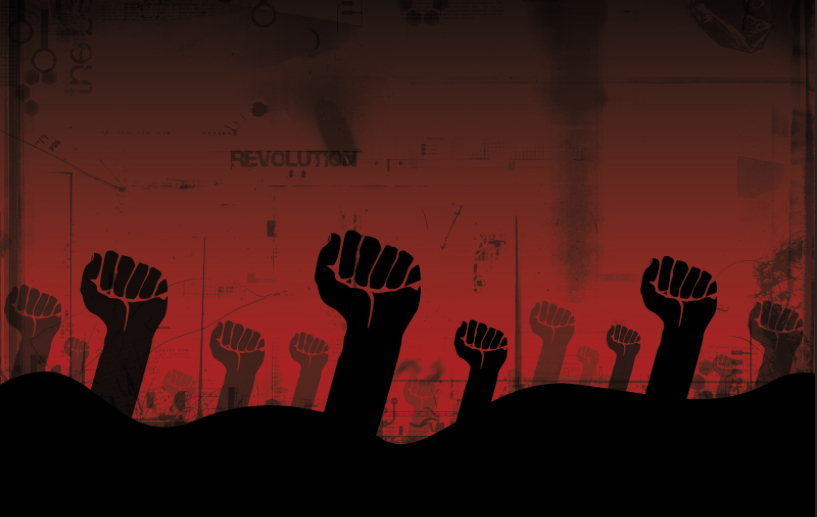 Photo: 
www.kealakanae.com
We have developed this syndrome of being happy and sanguine in an even-paced life that should not be disturbed at any cost. But in the bargain, it has really annulled our thinking process.To revive and resurrect it, it is often instructive to quote Bhagat Singh: 
"The people generally get accustomed to the established order of things and begin to tremble at the very idea of a change. It is this spirit of lethargy that needs be replaced by the revolutionary spirit. Otherwise degeneration gains the upper hand and the whole humanity is led astray by the reactionary forces. Such a state of affairs leads to stagnation and paralysis in human progress."
The Bhagat Singh which we as a nation remember is more colored by the persona that Manoj Kumar who had visualized his character in the film Bhagat Singh. But Bhagat Singh is not just a cinematic creation, as interpreted by Manoj Kumar and later on by scores of other filmmakers who also did no justice to his towering personality. Bhagat Singh is as relevant today as he was nearly a century ago. And if we have to grow, and grow in the right direction, we need to understand and adopt the ideas that he left behind.
Like this story? Or have something to share? Write to us: contact@thebetterindia.com, or connect with us on Facebook and Twitter (@thebetterindia).
About the author: Nalin Rai is a development professional who likes to bring to relief the development initiatives happening on their own in the moffusil parts of India and bring them into mainstream.
We bring stories straight from the heart of India, to inspire millions and create a wave of impact. Our positive movement is growing bigger everyday, and we would love for you to join it.
Please contribute whatever you can, every little penny helps our team in bringing you more stories that support dreams and spread hope.