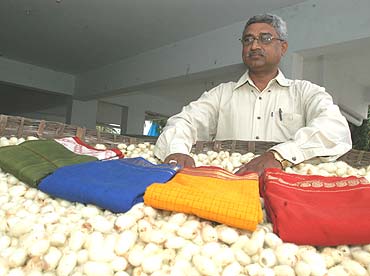 Purkal is a small village in the foothills of the gigantic Himalayas, on the outskirts of Dehradun. Even as the surrounding regions develop, Purkal's inhabitants, a mere 5000, largely remain
Purkal is a small village in the foothills of the gigantic Himalayas, on the outskirts of Dehradun. Even as the surrounding regions develop, Purkal's inhabitants, a mere 5000, largely remain dependent on activities such as farming. Families rely on a low, single income in most cases and are unable to break free from this vicious cycle. Children do not have access to quality education, good role models and enough exposure. This is precisely what made Mr. G K Swamy and his wife Chinni step in, by establishing the Purkal Youth Development Society in this peaceful hamlet back in 1998. What was once a small organisation to help children with their studies is now a fulltime school, with the vision of overall wellbeing of the children.
Mr. and Mrs. Swamy moved out of Bombay into the peaceful hamlet of Purkal and started a school there
Simple beginnings
It all started when Mrs and Mr. Swamy came to Purkal.  Mrs Swamy explains, "We left Mumbai to come here because in those days Swamy's travels would take him away from home for almost 20-25 days in a month. He had become diabetic. There was too much stress in our life. We wondered whether going out to earn all the money to finally spend it was even worth it. Wouldn't it instead be better to earn less or not earn at all, but to spend a simple and quiet life?" Adding to this, Mr. Swamy explains, "We began our life in a very interesting manner. We decided we'd not have a phone, a car or anything beyond our essentials. We'd never have any servants, we'd do as sufficiently as possible but now we do have everything we didn't originally want to have and have been supported in our vision beyond words."
Coming to Purkal was never a conscious decision. It was a series of incidents. Even today, the couple feels that they were led to Purkal. Initially, they were living in a rented place, not very far from Purkal. There, they decided to start helping children in education. Mr. Swamy explains, "We wanted to help children learn better and started teaching a few children in our house. I taught the first batch. The next year, when we had another batch, my wife cooked and fed the children, and also taught the new batch."
If it is destined, one thing leads to another. So was the case with this couple, driven to serve a larger cause. Mr Swamy humbly adds, "I don't know whether we thought of this as our life's work or our mission. We did think that we'd invest our best into the few children we had in the early stages. The few became many, not at my instance, but because many people thought that it was a good input that the few were getting. I remember in the first few months, a huge delegation of ten women whose children we were not teaching came to request us to take them in and help them improve. I couldn't say no. It was only later that I realised that we didn't have enough tables and chairs for the students! I remember looking around for some money and it is then that the first 4000 rupees offer came in, for the furniture!"
Youth and women empowerment
Today, PYDS has two important missions – to enhance the lives of disadvantaged rural youth through education and to empower women through skill development. The Yuva Shakti Programme (Youth Power) aims to provide holistic support to children and youth by providing access to quality education, mentoring and attention to nutrition and healthcare. In January 2008, Yuva Shakti began a new education scheme called 'Bus Them to Purkal'. The programme takes very poor children from remote villages with no access to basic education, and literally buses them to Purkal to join the learning centre.
The Stree-Shakti Programme (Women Power) helps to create economic stability for women and to empower rural women by providing skill training and workspace to produce handmade home and fashion products. Poonam, a beneficiary has been working for Stree-Shakti for 5 years. She lives in the village of Ganesh Puri with her in-laws. Poonam's sons 13 years old Aman and 11 years old Ankur, both study at PYDS. Her husband owns a small tea shop on the Mussoorie road. How has stree-shakti helped? Her in-laws explain, "We are a family of farmers. In old days, there was a lot of respect and money in farming but now times have changed. We are not able to produce enough even for the family. Since Poonam has started working, we are less worried. The problem is solved. If her children need anything, earlier we'd have to find a way to give them now she can take care of them."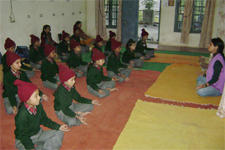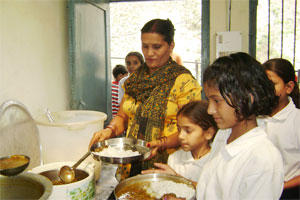 With the support of PYDS, many students have been able to complete their education and have even been provided scholarship assistance. Their mothers too, have been trained in skills such as handloom work. Given the highly integrated model and the humble spirit of service, the impact is bound to be spectacular!
To learn more or make donations, contact:
The Purkal Youth Development Society
Purkal Village
P.O: Bhagwantpur
Dehradun – 248009
Uttrakhand (India)
Email:  purkalsociety@hotmail.com
Website: www.purkal.org, www.purkalstreeshakti.org
Short film: http://www.purkal.org/pics.html
We bring stories straight from the heart of India, to inspire millions and create a wave of impact. Our positive movement is growing bigger everyday, and we would love for you to join it.
Please contribute whatever you can, every little penny helps our team in bringing you more stories that support dreams and spread hope.