Satendra Singh gives a whole new meaning to the words determination and perseverance.
This 32-year-old from Gwalior, who developed 70 per cent disability in both his legs due to medical negligence only a fortnight after his birth, is the first Asian para-swimmer to cross both the English and Catalina channels in a relay.
In this article, we talk to Satendra Singh and find out how he managed to achieve this feat.
Developing interest in Swimming early in Life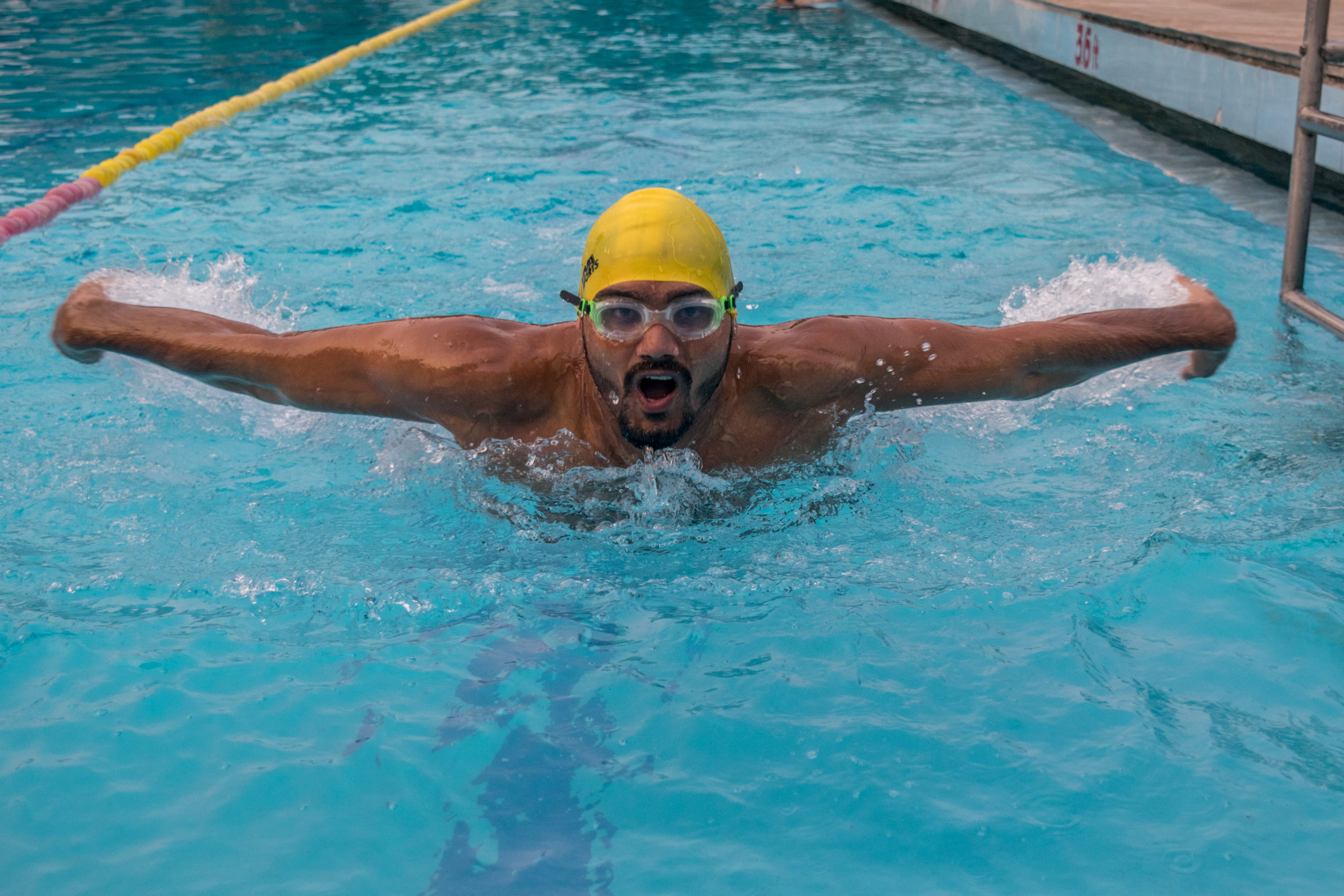 "My disability put a huge burden on my parents; physically, emotionally, and financially. My father worked as a security guard and you can imagine how difficult our financial condition was," says Satendra in an interview to The Better India. However despite all the challenges that the family faced, they did everything within their powers to provide a good education to Satendra.
"It was very early on in life that I developed an interest in swimming. I remember there were so many villagers who would ask me how and why I am swimming but it was something that I enjoyed doing and therefore continued with it," he recollects.
Satendra says he would finish his day at school and look forward to the evening when he would go for a swim. It was in 2007, when he moved to Gwalior for his graduation that life suddenly took a turn.
Meeting his Trainer, Mentor and True Friend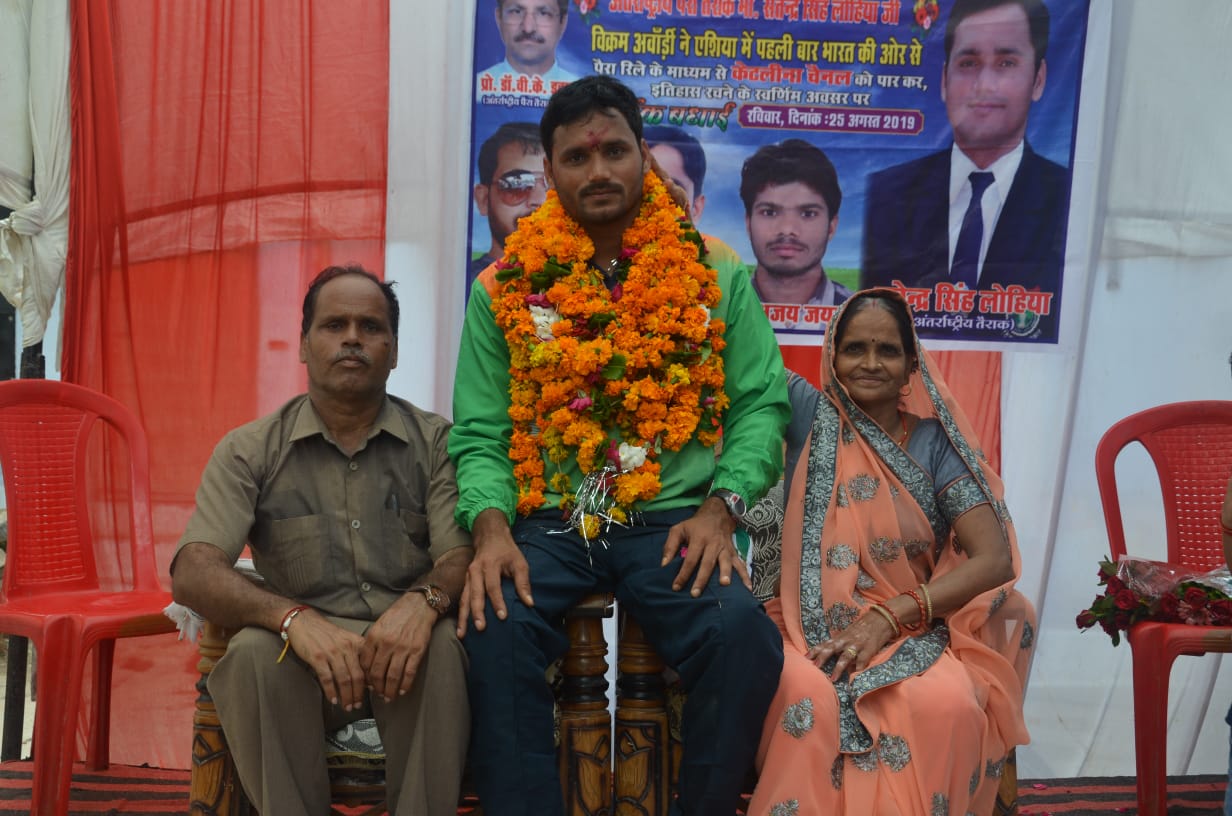 It was in Gwalior that Satendra was introduced to Professor Dr V K Dabas, who was the Head of Department – Swimming Department, Laxmibai National Institute Education Physical (LNIEP). Speaking about his meeting with Dr Dabas, Satendra says, "Besides my parents, who never made me feel inadequate or disabled in any way, Dr Dabas's positive influence on my life has been tremendous."
In 2007, when Satendra met Dr Dabas for the first time, he immediately agreed to train him.
"That was a turning point for me and after about two years of training I got to participate in my first National Paralympics Swimming Championship, 2009, which was held at Kolkata. In that competition I won my first Bronze in the Freestyle category competing against 400 swimmers across the country. As they say, after that there has been no looking back."
Accolades and achievements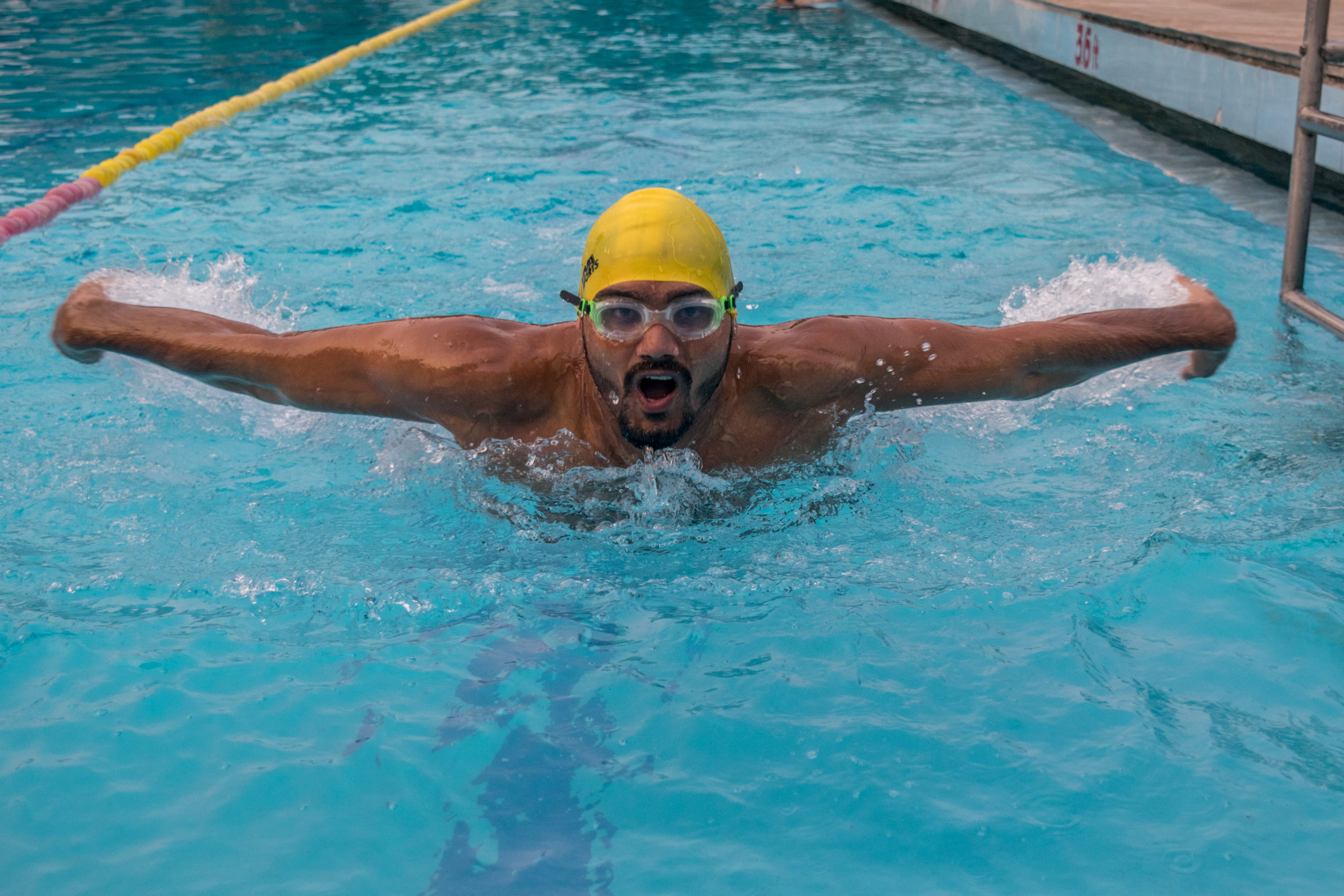 Once Satendra started proving his mettle and winning competitions across the globe, the awards and recognitions also poured in. He tells me with pride that he was awarded with The Vikram Award in 2014—the highest Sports Award of Madhya Pradesh.
Subsequently in 2019, he received the National Award for the Empowerment of Person with Disabilities (DIVYANJAN).
In March 2019, a 4-member team including Satendra crossed the English Channel in a record 12 hours 26 minutes, thus finding himself a spot in the Limca book of records. He also crossed the Catalina Channel in August 2019 completing the swim of 36 km in 10 hours 59 minutes. Cold winds, icy waters, sharks and jellyfish notorious for their paralysing sting – the Catalina Channel is regarded as one of the world's seven most dangerous open water swims for good reason.
Dealing with Disappointments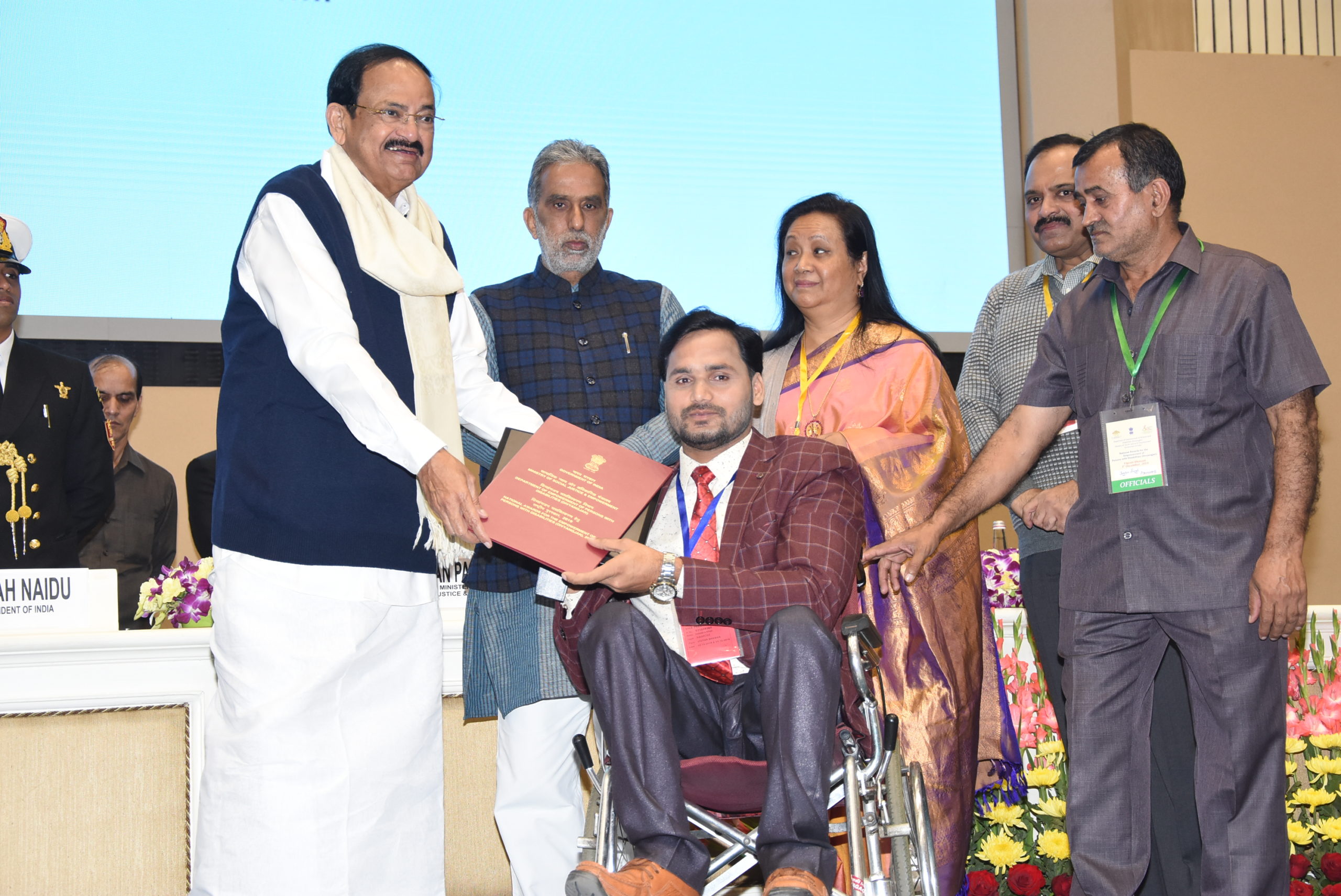 "None of this has been easy. There was even a time when my father had to sell off some of the land he owned just to be able to support my dream," says Satendra.
"With each small victory, my resolve to do better grew. Each interview, every article written about my success filled me with hope and the courage to continue along the same path," shares Satendra while talking to The Better India.
Speaking about how difficult crossing the Catalina channel was, he says, "The weather conditions were extremely harsh and the water was cold beyond imagination. The only thing that kept us going was our undying spirit to succeed." Cold winds, icy waters, sharks and jellyfish notorious for their paralysing sting – the Catalina Channel is regarded as one of the world's seven most dangerous open water swims for good reason.
As we end our conversation, Satendra shares, "People with disabilities have so much potential and all we need is some support and availability of the facilities that everyone else gets. My aim in life now is to ensure that I do as much as possible to change the perception and get people like me all that they deserve."
As we go through 2020, let Satendra's story be an inspiration to us, especially on days when we feel that we cannot move ahead.
---
Also Read: Kerala Professor's Ingenious Innovation Makes Plucking Fruits Pain & Strain Free
---
(Edited by Saiqua Sultan)
Like this story? Or have something to share?
Write to us: contact@thebetterindia.com
Connect with us on Facebook and Twitter.