"They will be recognised as freedom fighters who saved our world from ourselves for generations to come."
With Australian bushfires wreaking havoc through the continent's prized biodiversity, coastlines slowly submerging, and cities, including our own national capital, experiencing the coldest spells of the century, it need not be explicitly said that the world is in the midst of a full-blown climate crisis.
Amid the dire consequences, a handful of people are working for the protection of wildlife and natural habitats in India, and like every year since 2000, Sanctuary Asia chose to honour these Earth Heroes.
Speaking about them, Bittu Sahgal, the founder and editor of Sanctuary Asia, said, "The women and men we honour with the Sanctuary Wildlife Awards are nation builders in every sense of the word. They are the heroes we want young India to look up to. They will be recognised as freedom fighters who saved our world from ourselves for generations to come."
Here's a look at them, and their incredible stories:
1. Vinod Rishi
The retired Indian Forest Officer and Former Additional Director General of Forests was honoured with the Sanctuary Wildlife Awards in the Lifetime Service category.
True to the honour bestowed upon him, he has spent a lifetime in pioneering India's forest conservation movement. From anti-poaching actions to climate strategies, Rishi has left his mark in all aspect of wildlife conservation.
An engineering graduate from IIT-Delhi, he shifted his career trajectory to pursue a post-graduation degree in forest conservation from the Forest Research Institute, Dehradun.
In a career spanning four decades, Rishi actively worked for implementing novel conservation strategies at leading sanctuaries of India like Sunderban Tiger Reserve, Buxa Tiger Reserve, Singalila National Park, NeoraValley National Park and Jaldapara Wildlife Sanctuary. Interestingly, he was appointed the very first director of Project Elephant.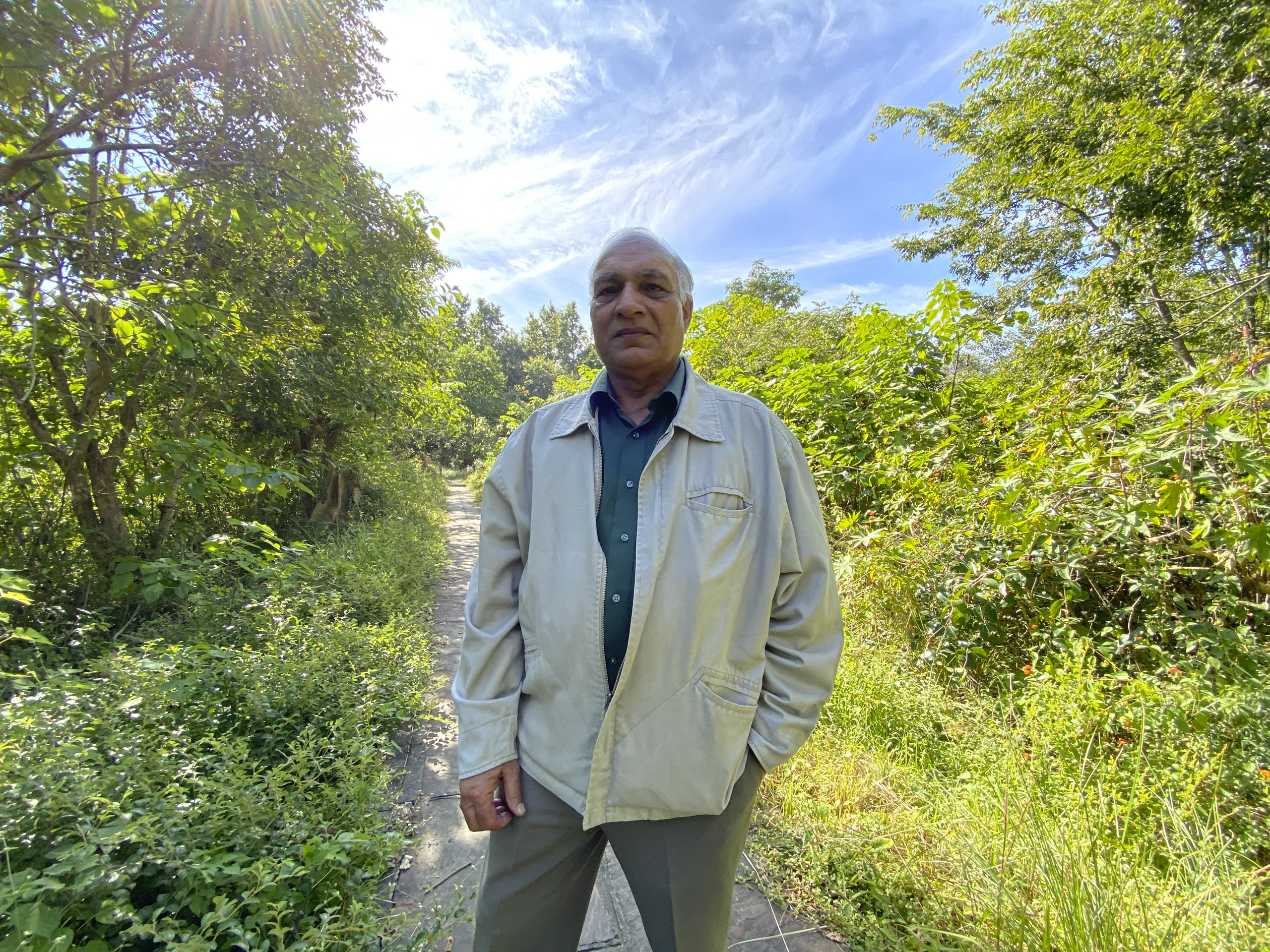 He also led exceptional projects like breeding of snow leopards in South-East Asia as well as the Red Panda Conservation Programme in Singalila National Park.
One of his prime focuses has been the reduction of human-wildlife conflict, especially in regions inhabited by forest-dependent communities.
Rishi is also a Founding Member of Wildlife Institute of India (WII). He continues to work for the wildlife in personal capacity even after his official retirement in 2006.
2. Nehara Pandey
A student of Class XII, Nehara Pandey, a resident of Goa, is an aspiring marine conservationist, who received the Young Naturalist award.
Nehara has started young and wears many hats. She is a rescue diver and emergency first responder, has shot and produced short films on water conservation, and has represented India at multiple global events like the World Ocean's Day Organisation's International Youth Advisory Council and the 2014-2015 Tetra Pak Youth Ambassador Program.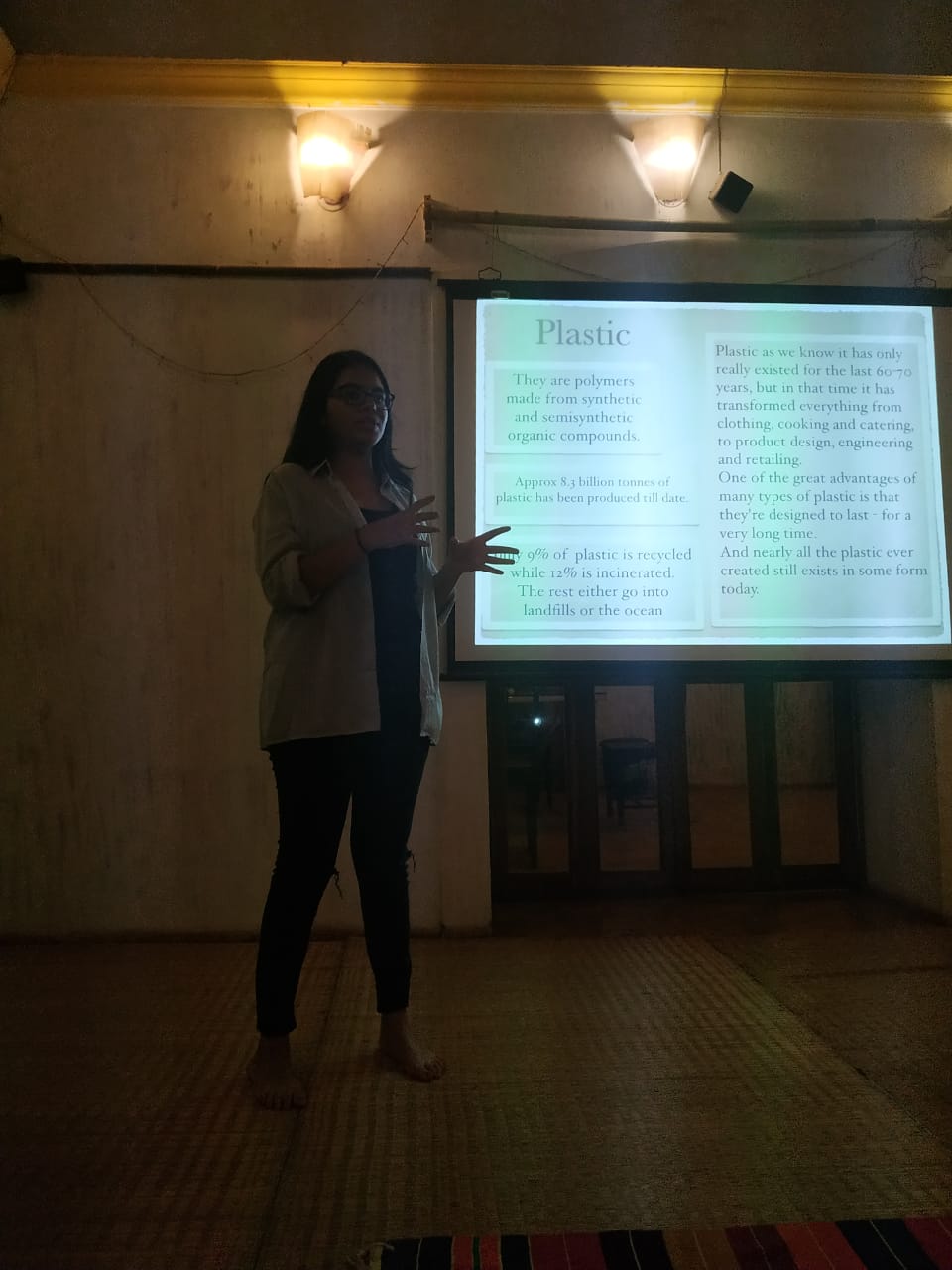 In 2015, she was honoured at the National Institute of Oceanography for 'Initiative by a young person in the field of ocean conservation.'
Nehara wishes to pursue higher education in marine biology while remaining an active crusader of marine biodiversity protection.
3. Taukeer Alam
The teenager from Uttarakhand belongs to the pastoralist Van Gujjar community, known for safeguarding the natural wealth of the Himalayan foothills for centuries.
Financial constraints compelled Taukeer to drop out of school after Class 8, but he soon found his passion in the preservation of wildlife.
Taukeer worked as a cook and then as an assistant with a team of researchers from the Centre for Ecological Sciences.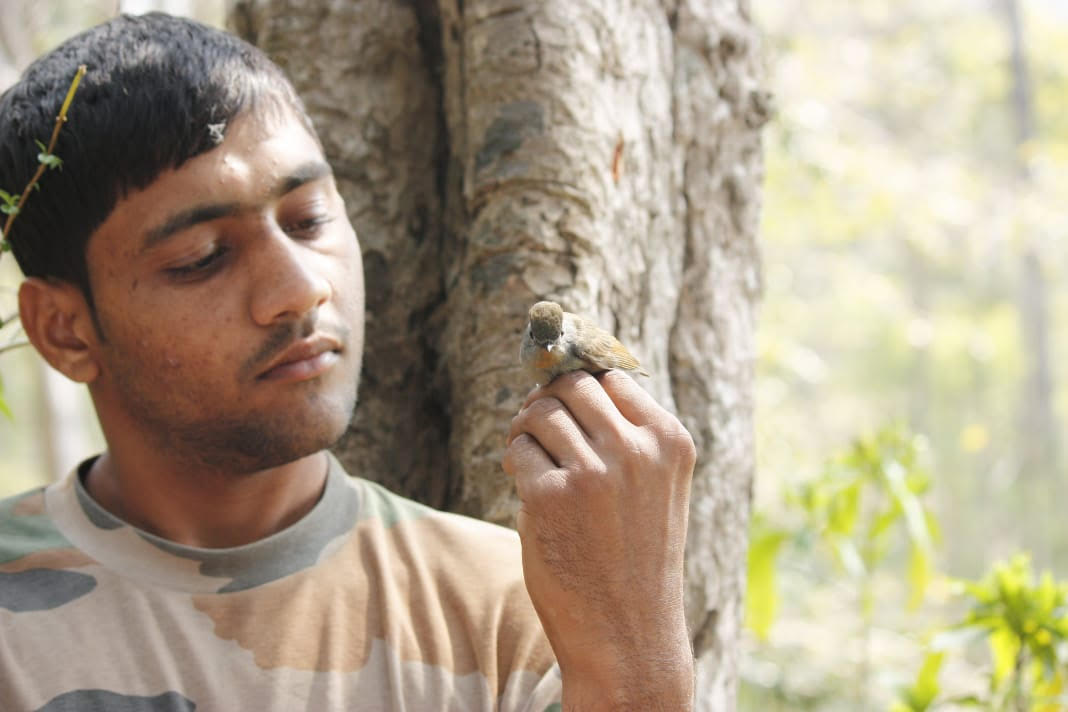 Under their guidance, he learnt how to conduct ground surveys and monitor the movement of different species of bird. Soon, he emerged as one of the leading birdwatchers of Uttarakhand, with an impressive follower base on eBird—an online global database on bird observations.
At present, Taukeer is a field assistant with Nature Science Initiative, Dehradun who also spreads awareness about birdwatching about local residents. He conducts educational workshops at schools to kindle the children's passion for the environment.
4. Laxmi Maravi
Laxmi Maravi, who won the Green Teacher Award, is a forest guard and an anti-poaching squad member from Kanha Tiger Reserve, Madhya Pradesh.
A native of the small hamlet of Ajhwaar, Maravi was the first woman from her village to join the Forest Department.
Since her recruitment in 2005, Maravi has excelled in her duties of patrolling the tiger reserve, fieldwork and data collection for Tiger Conservation Plan.
She has had tons of terrifying encounters with wild beasts on many accounts, including an incident where she defended herself against a wild boar with an umbrella!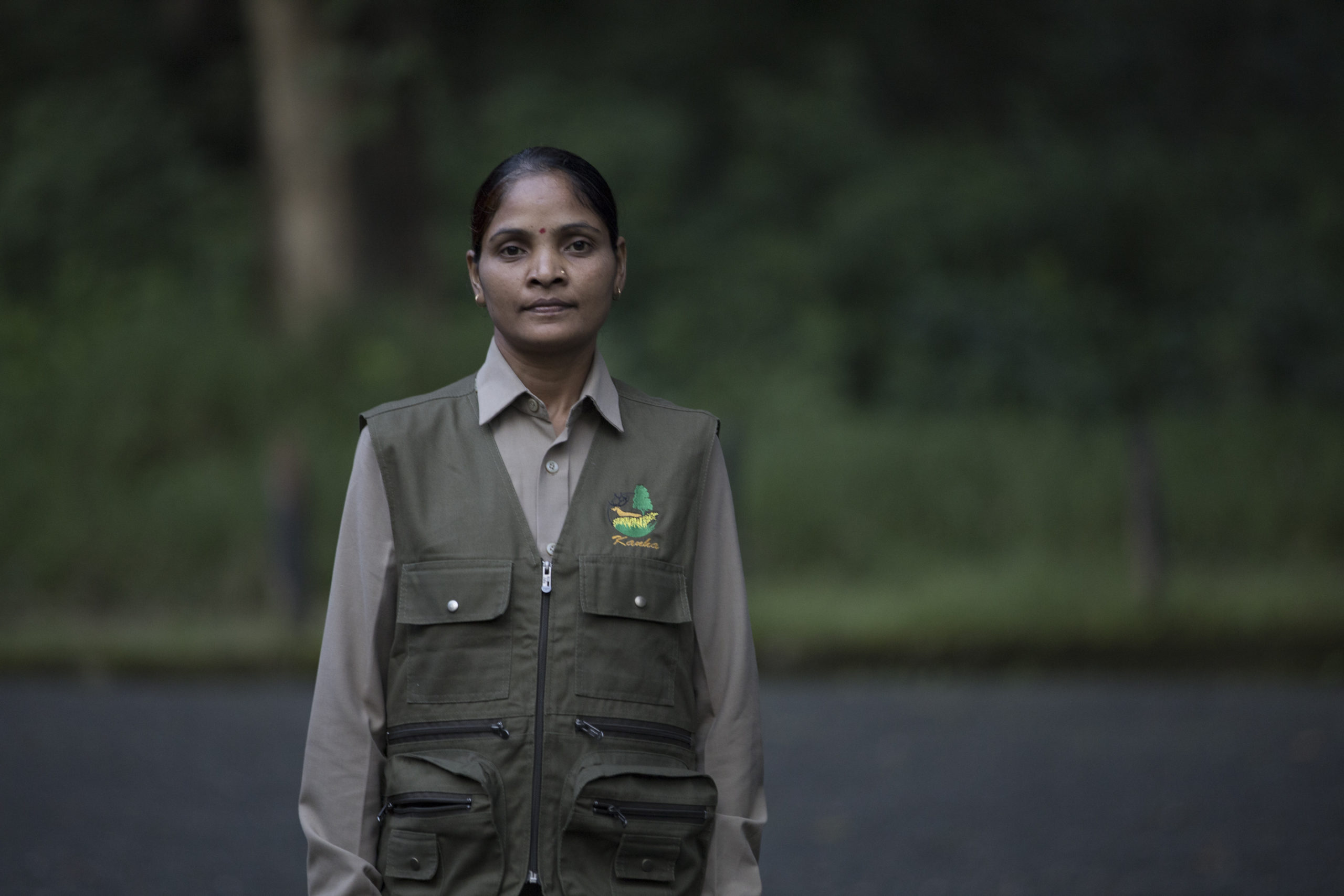 Maravi's fierce courage and extreme dedication led her to be chosen for Kanha's Nature Education Program, where she conducts an outreach programme for school children.
She is in charge of arranging educational tours at Kanha's buffer zone. Alongside, Maravi also empowers the women from the Baiga tribal community to earn by handcrafting traditional jewellery.
5. Abhijit Rabha
Rabha is a Senior Forest Officer and anti-insurgency specialist from Assam who was awarded in the category of Wildlife Service.
He hails from Assam's indigenous Rabha community, and in his initial years as an Assistant Conservator of Forest (ACF), he pioneered the prohibition on timber poaching in the Nagaon Territorial Division.
He was actively engaged with Project Tiger as a key facilitator for 12 years, during which he revolutionised tiger conservation methods with the induction of modern technology like VHF radio, GIS and GPS tracking systems, and Long Range Patrolling.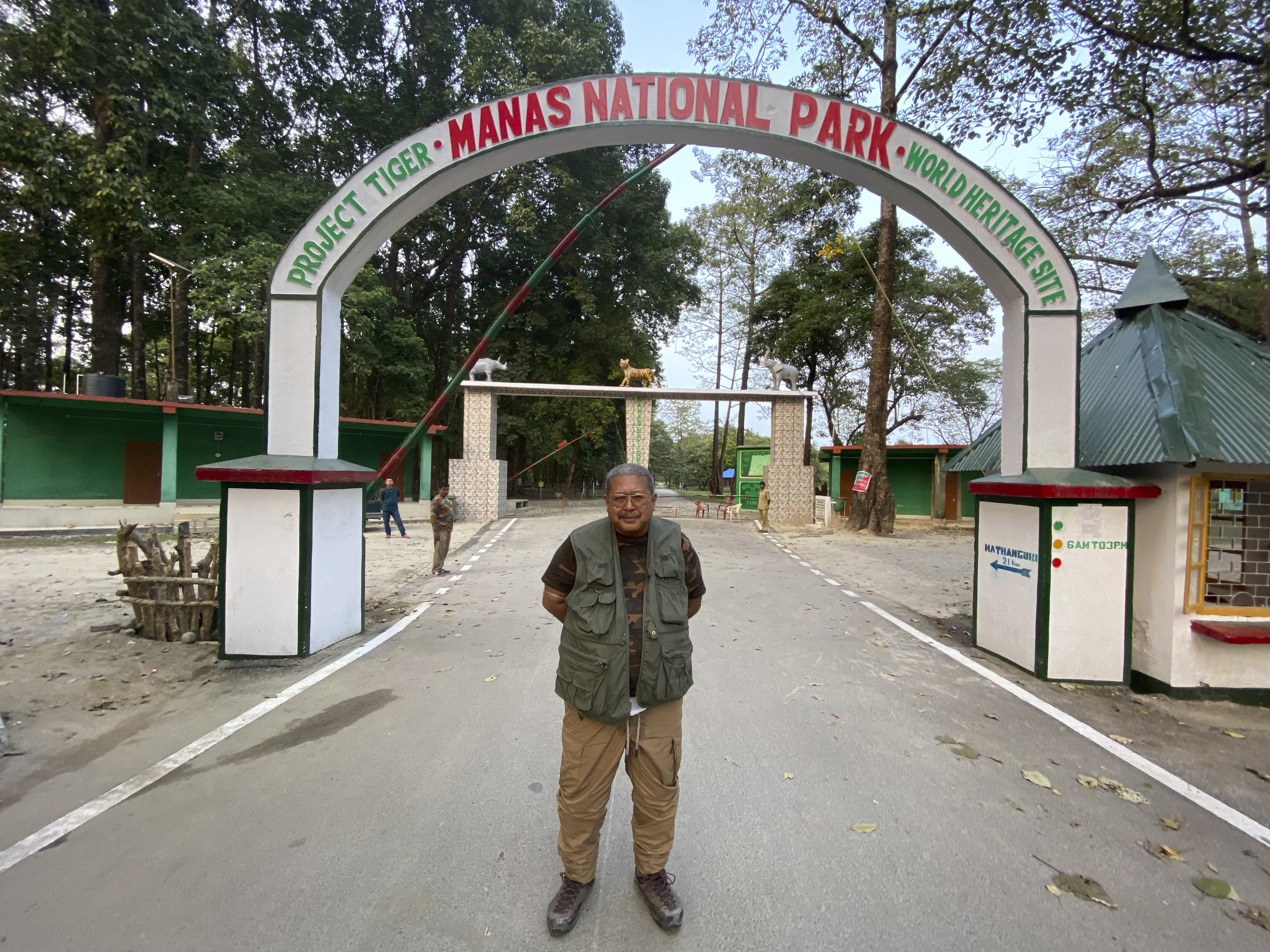 Under his strict vigilance, the illegal trade and poaching of wild deer, monkeys, bears, porcupines, tigers, and exotic birds was brought down by a large extent. He also succeeded in rehabilitating and reforming 75 former poachers into foot soldiers for the Forest Department.
In March 2012, Rabha was abducted by Karbi People's Liberation Tigers (KPLT) militants. He has survived over seven assassination attempts by militants and poachers operational in the region.
Till today, he continues to remain a daunting force in the Forest Department of Assam.
6. Arun Prasad
The founder of Devalsari Samiti, an organisation which facilitates community conservation and biodiversity Protection in Uttarakhand, 29-year-old Arun Prasad is a resident of the Bangsil village in Tehri Garhwal and was one of the awardees in the Wildlife Service category.
Arun grew up amidst the mountains and trained as a bee-keeper from the mere age of 8. Later, he would go on to win a national science project award for his innovative approach towards bee-keeping.
In 2015, after graduating from Garhwal University, he noticed his batchmates leaving their homes in the mountains to pursue mainstream jobs in the city.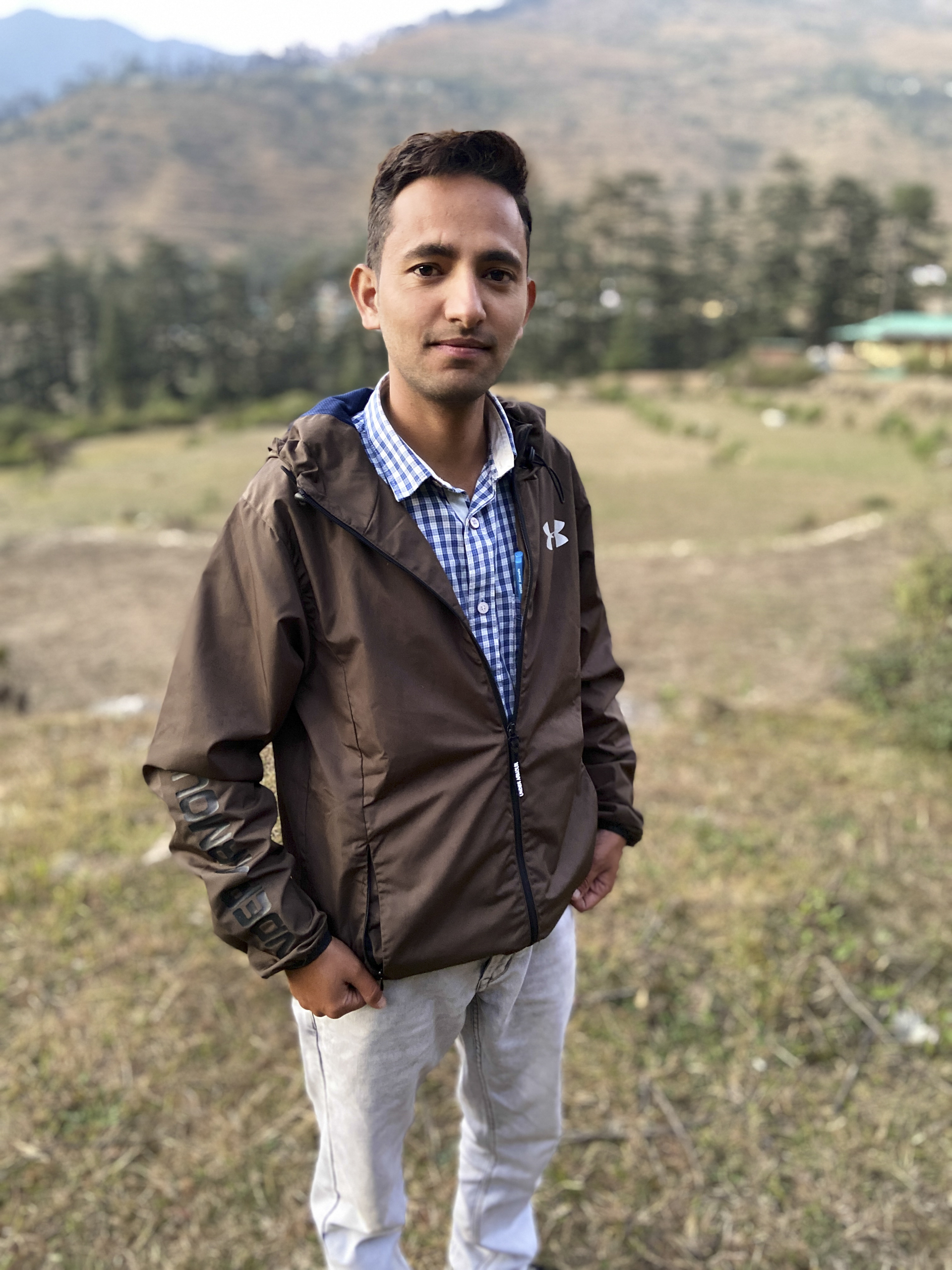 The exodus upset him deeply, and he decided to work towards reversing the trend of migration.
Soon afterwards, Arun set up the Devalsari Paryavaran Sanrakshan Awam Tekniki Vikas Samiti through which he created sustainable and profitable livelihood programmes for his community as well as launched nature conservation projects.
Arun's venture excelled in the prospect of eco-tourism—which offers an enriching experience to travellers through birdwatching, nature trails, butterfly-watching, trekking, local cuisine and local heritage.
Additionally, Arun has championed natural conservation by protecting the forest habitats, fighting illegal poaching, preventing forest fires and raising widespread awareness.
He has also rained hundreds of local farmers in bee-keeping, to open up an additional source of income for the seasonal cultivators.
7. Chandni Gurusrikar
A software engineer and a wildlife conservationist, Chandni Gurusrikar was also among those who received the award in the Wildlife Service category.
Since 2008, she has been actively volunteering in conservation project across the state's Tiger Reserves at Bandipur, Nagarahole and Bhadra, and is presently an acting trustee and volunteer at Vanodaya Wildlife Trust which works towards conservation in the Cauvery Wildlife Sanctuary—Karnataka's largest protected area.
Along with her husband Ashwin and an expert team of volunteers, Chandni advocates community conservation through awareness workshops, multi-level stakeholder engagements, conservation training for youths and efforts to mitigate Human-Elephant Conflict (HEC) in the region.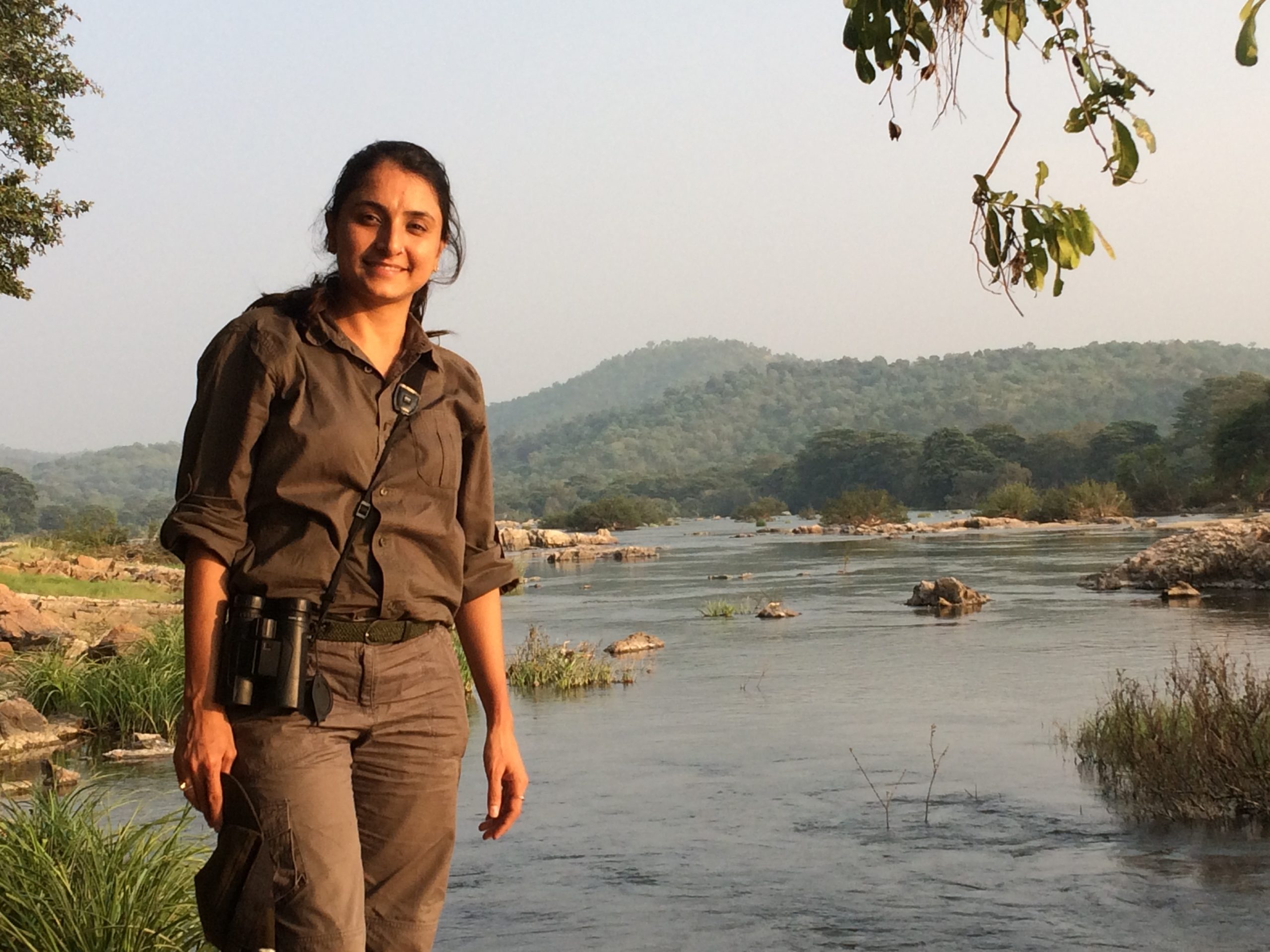 Chandni's repeated RTIs and petitions resulted in the implementation of road closures at night in the Cauvery Wildlife Sanctuary to thwart the entry of poachers.
Her team also works in coordination with the Forest Department to aid in waterhole mapping and anti-snare drives as well as poaching prevention. Her close camaraderie with the ground-level forest staff has also catalysed several protective campaigns.
At present, Chandni is an Academic Coordinator of the Post-Graduate program in Wildlife Biology and Conservation, a collaborative program between the National Centre for Biological Sciences (NCBS) and Centre for Wildlife Studies (CWS).
8. Debadityo Sinha
A prolific environmental writer and activist, Sinha is the founder of Founder and Managing Trustee of Vindhyan Ecology and Natural History Foundation who was awarded for 'Wildlife Service.'
Born and brought up in Kolkata, Sinha pursued his graduation in Zoology from Delhi University, and later a Masters in Environmental Sciences from Banaras Hindu University.
Later, he specialised in Tropical Forest Restoration from Yale University.
At BHU, he set up its first-ever eco-club called 'Eco One' which went on to receive the Environment Equity and Justice Partnership fellowship, 2011 for its remarkable conservation efforts in Mirzapur, especially the revival of several waterfalls and streams.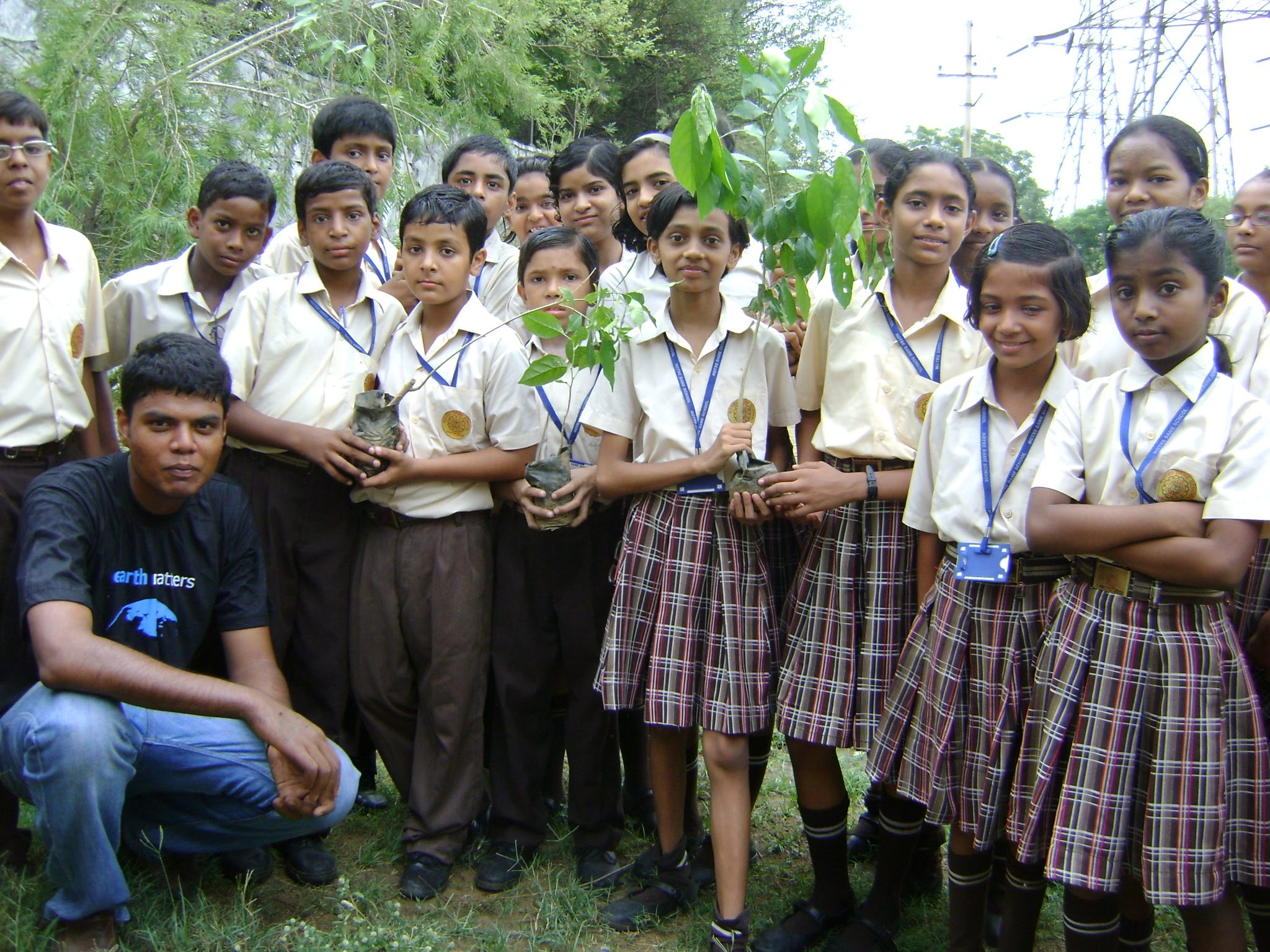 When environmental clearance was given to build a 1320 MW thermal power plant through a forest in Mirzapur, he challenged the directive and thanks to his persistence, the National Green Tribunal revoked the clearance and ordered the restoration of the forest.
In 2012, Sinha set up the Vindhyan Ecology and Natural History Foundation. He is also a member of several leading environmental organisations including Wildlife Trust of India, Ganga Today, Legal Initiative for Forest and Environment, Earth Matters Foundation etc.
He also guides other environmental activists to execute environmental litigations related to dams and power projects in Uttar Pradesh and Uttarakhand.
9. Kheer Babu and Mahila Bai Pardhi
The duo are members of the nomadic Pardhi community from Panna Tiger Reserve in Madhya Pradesh, and were jointly awarded in the 'Wildlife Service' category.
Traditionally infamous for their hunting practices, the Pardhis found themselves marked as a 'criminal' tribe after hunting was adjudged as a crime.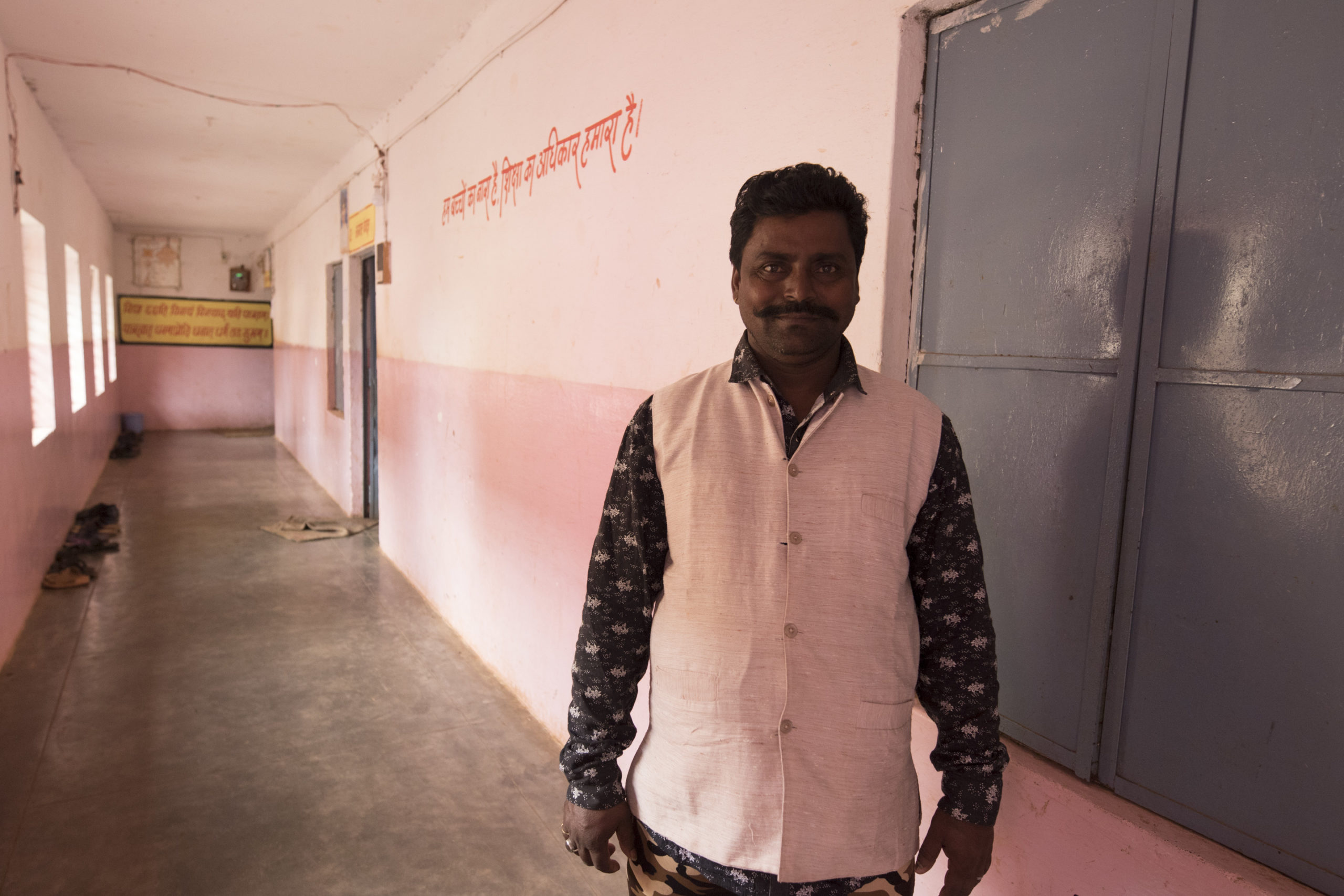 Over the past decade, Kheer and Mahila Bai have championed the rehabilitation of Pardhis from their ancestral vocation into being active guardians of the Panna forest.
With support from the Panna Forest Department, WWF India and Sarva Shiksha Abhiyan, they have worked hard to educate their community about wildlife conservation and change their primitive mindset.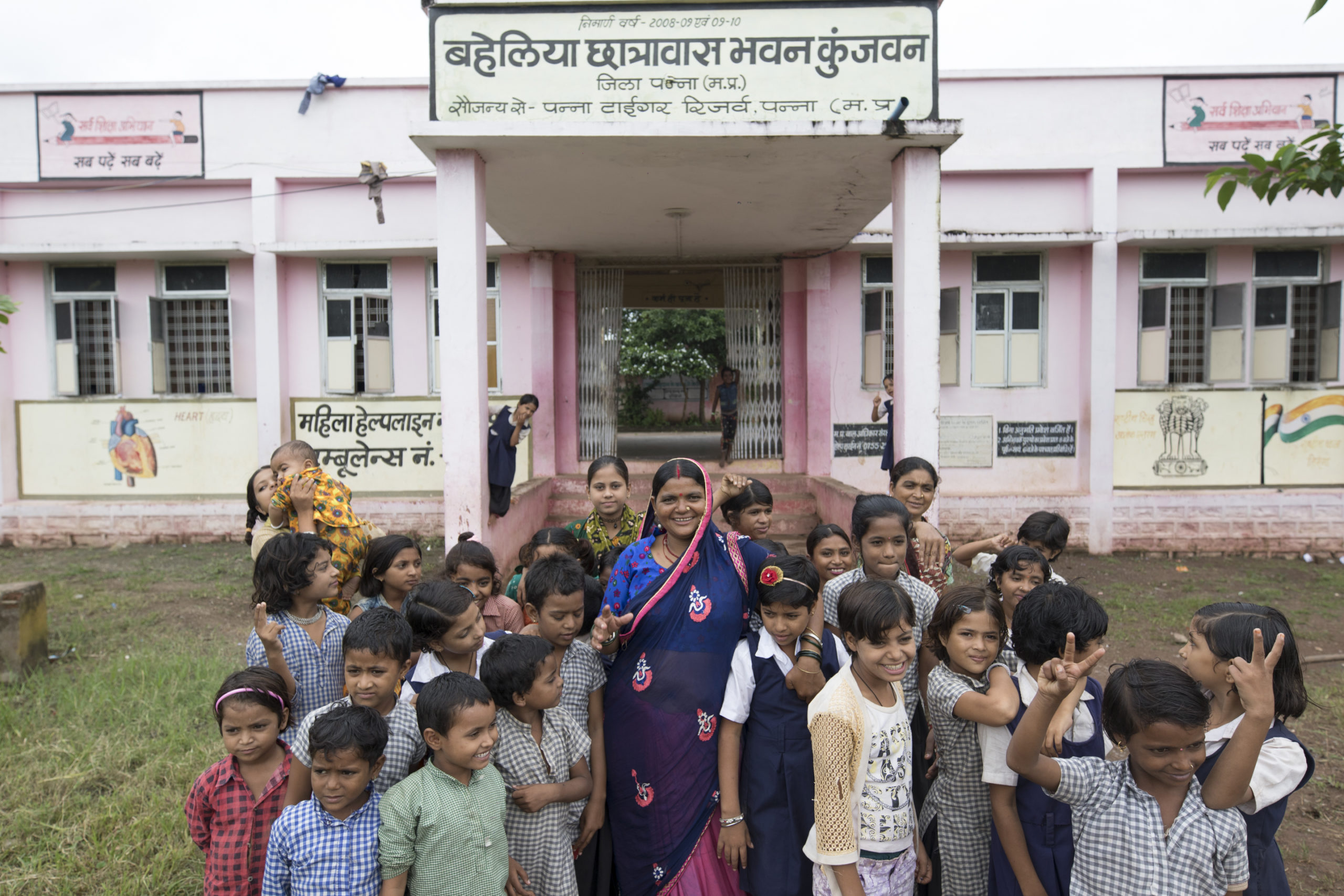 They have also helped to set up residential schools for young Pardhi boys and girls to make them eligible for mainstream career options. Several of their students have achieved academic and professional success.
Finally, their efforts have resulted in reviving the extinct tiger population of Panna—from 0 to 54 in just ten years!
---
Also Read: Grown Over 35 Years, Chennai Man's Home Forest Has 350+ of India's Rarest Plants!
---
(Edited by Gayatri Mishra)
Like this story? Or have something to share?
Write to us: contact@thebetterindia.com
Connect with us on Facebook and Twitter.