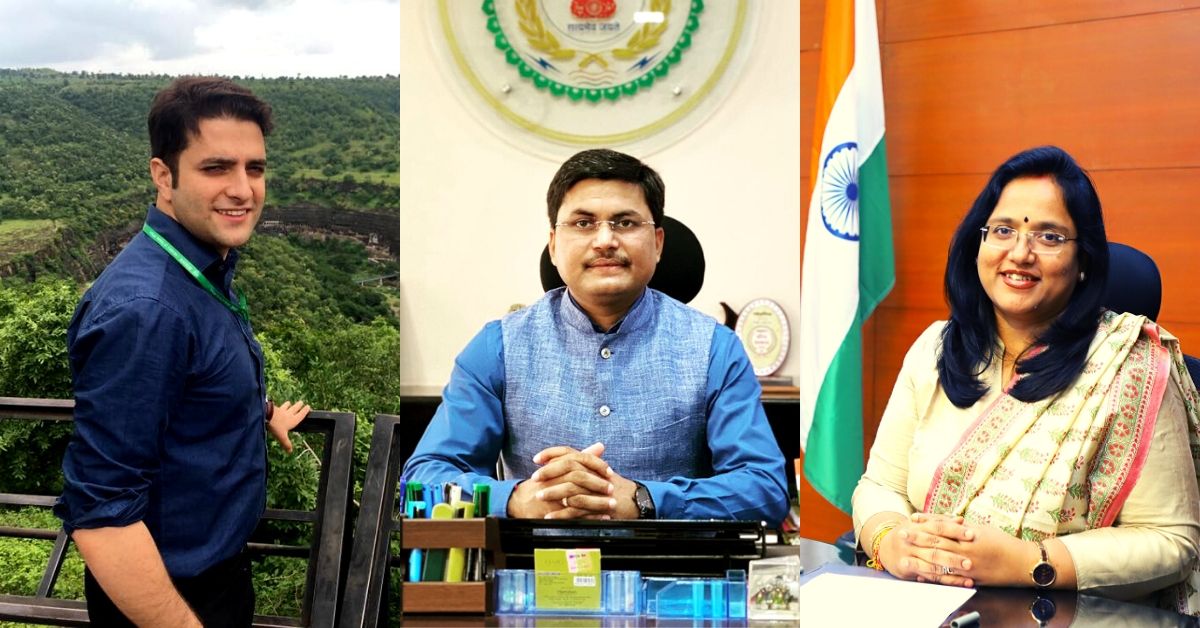 Fighting child marriage, transforming schools, generating employment, making healthcare accessible — it has been a year of hard efforts. And as the year comes to an end, we would like to draw special attention to 10 such officers and their efforts, who have done all they could do, to make India better.
It has been 69 years since the modern version of the IAS debuted in 1950, envisioned as a permanent bureaucracy to implement policies, collect taxes, maintain law and order, and ensure development. Today, there are 4,926 officers in total.
Tragically, there are parts of this nation where, in many ways, the civil servants did not do their job, for which there be no excuse or justifications.
But, acknowledging this reality means we also have to acknowledge that for many hundreds of millions, the efforts of these relatively unknown, and perhaps even faceless 'babus' have been a path to prosperity.
No nation is perfect. And neither is the IAS cadre. But some efforts, initiatives and even personal steps stand out as an example to us all.
The Better India covers about 30-40 such initiatives every year, from across India, hoping that such examples inspire many more.
2019 has been no different.
Fighting child marriage, transforming schools, generating employment, making healthcare accessible — it has been a year of hard efforts.
And as the year comes to an end, we would like to draw special attention to 10 such officers and their efforts, who have done all they could do, to make India better.
1. Raj Yadav, IAS: Adopted 5 Sikkim villages and transformed over 7500 lives
Until three years ago, the villages in the district of South Sikkim had to fight with many issues daily. Dysfunctional schools, irregular supply of electricity and water, and a general lack of development. But, these problems were fated to end with the appointment of IAS officer Raj Yadav as the District Magistrate (DM) in 2014.
He kickstarted the 'District Administration's Adopted Village' or 'DAAV' initiative. A model where the district administration would adopt an underdeveloped village and take direct responsibility for its development.
Initial efforts saw people's mistrust and lack of community participation. But, in less than eight months, the IAS officer and his team earned people's trust which eventually turned the Gram Panchayat Unit (GPU) of Rongbul into a model village.
The success of Rongbul sparked a wave of enthusiasm among other panchayats who came forward, demanding the project be replicated in their villages too. Therefore, Yadav's district administration went on to adopt and transform the GPUs of Lingi Paiyong, Tinik Chisopani, Mamley Kamrang and Sanganath too.
Across the district, the administration enforced several reforms in agriculture, land revenue, constructed roads and bridges and upskilled human resources. The villagers extended manpower and financial aid wherever required.
Together, they beautified and upgraded school buildings and the infrastructure, ensured a regular supply of electricity and water and set up Primary Health Sub Centres (PHSCs), enforced Integrated Child Development Services (ICDS), and made banking services available to the villagers.
Such initiatives brought a positive transformation in more than 7,500 lives!
Raj Yadav, who is now serving as Deputy Commissioner of Gangtok, tells TBI, "You cannot sit in an office, carve policies and make decisions on hearsay. Get out on the field, interact with villagers, list down their problems, chart solutions after consulting them and work hard to execute them. Limited funds and time will never be an excuse if you earn the trust of people and take them with you on the path to development. The focus of mainstream development for a long time has been creating smart cities when it is our villages that need it the most. Our villages lack basic facilities, its children still depend on government schools because they cannot afford private schools. It is only when we empower them with good infrastructure and educational institutions that tomorrow a young boy/girl in a remote village in India, will dream of joining the civil services. We have to change the archaic ways and build a people-friendly administration."
2. Shashanka Ala, IAS: Fighting malnutrition in Mizoram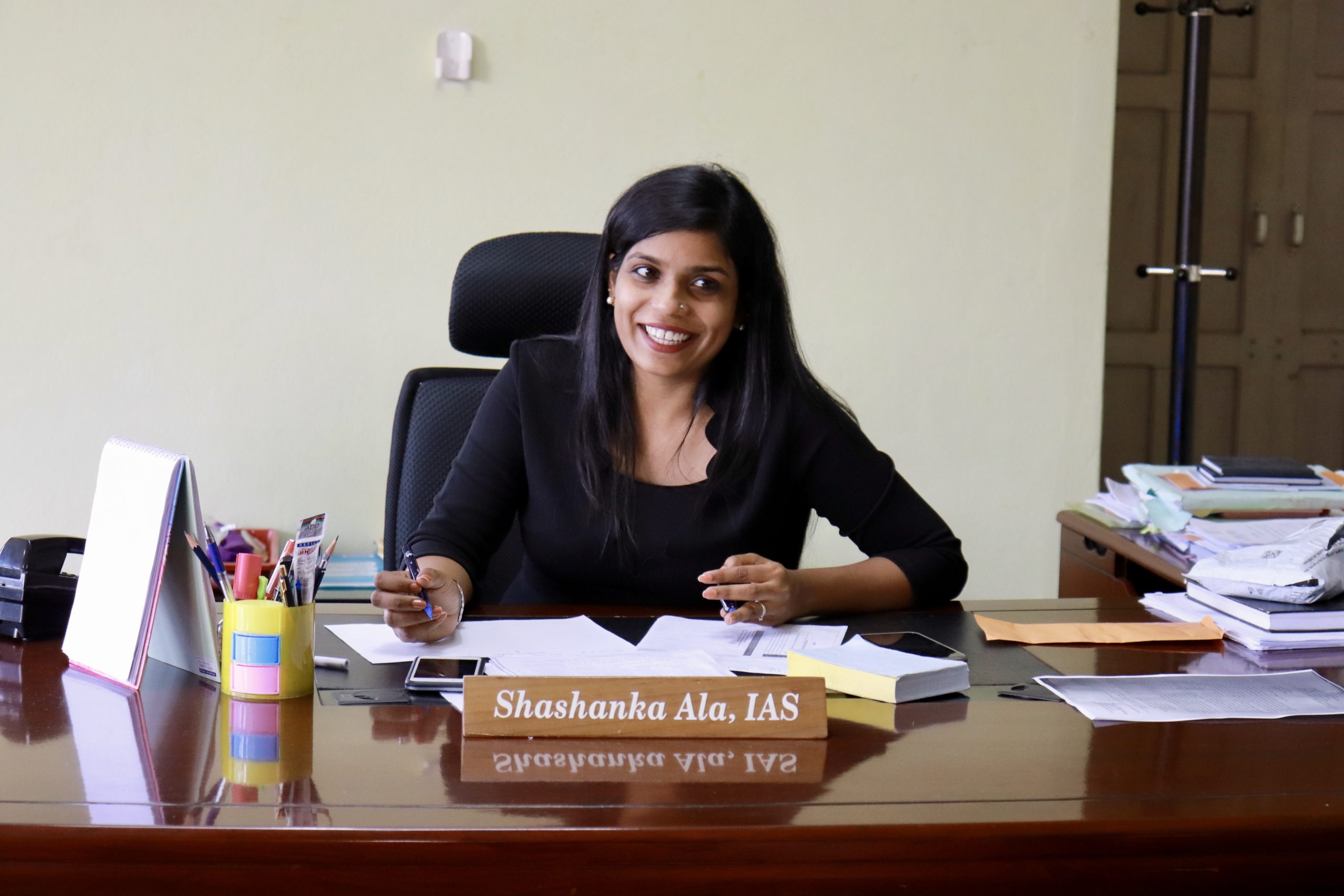 When IAS Shashanka Ala first went to Lawngtlai, Mizoram as its Deputy Commissioner, she enrolled her then year-old son in an anganwadi.
When the little one came home, the mother was surprised to see the packets of uncooked dal and rice that he was carrying.
Enquiry revealed that the majority of the children in the anganwadi and schools were undernourished. Furthermore, she noticed that the anganwadis were operating under inadequate infrastructure and not serving cooked meals, fresh fruits or veggies to the kids.
Lawngtlai is Mizoram's most backward and disaster-prone district where monsoons cut off 40 of the 170 villages completely. Most of the produce that enters the district in trucks from Silchar, Assam takes two days to arrive. Naturally, these perishable goods are either unfit to consume or too expensive to purchase forcing people to depend largely on the Public Distribution System.
As a means to tackle these problems, Ala and her team established "Kan Sikul, Kan Huan" or My School, My farm where nutrition gardens were set up in anganwadis and schools. The initiative faced many challenges in the beginning like unavailability of seeds and manure, and lack of access to water among others.
Yet, Ala's will stayed firm and today, her project has reached more than 713 anganwadis and schools.
Under My School, My farm, the administration used recyclable items for planters, built full-fledged nursery beds, grew leafy greens, and fruits and spices. It also gained the attention of the state and central government which is now releasing grants to replicate the model in all anganwadis and schools throughout the state.
The IAS officer now plans to set up livestock and poultry in these schools so these nutritional gardens become self-sufficient.
Speaking to TBI, Ala says, "When you want to kickstart a new initiative in a remote district, the challenges will be many. But when you maintain a clear and transparent mode of communication, gain the trust of people and demonstrate the value of your project, people will support it and they will come onboard. You can get a lot of work done in a limited period. Many of the solutions that we execute, often aren't new. These have existed around us. You don't have to reinvent the wheel, just revive solutions that have been forgotten."
3. Sandeep Nanduri, IAS: Launched a cafe which is run exclusively by differently-abled persons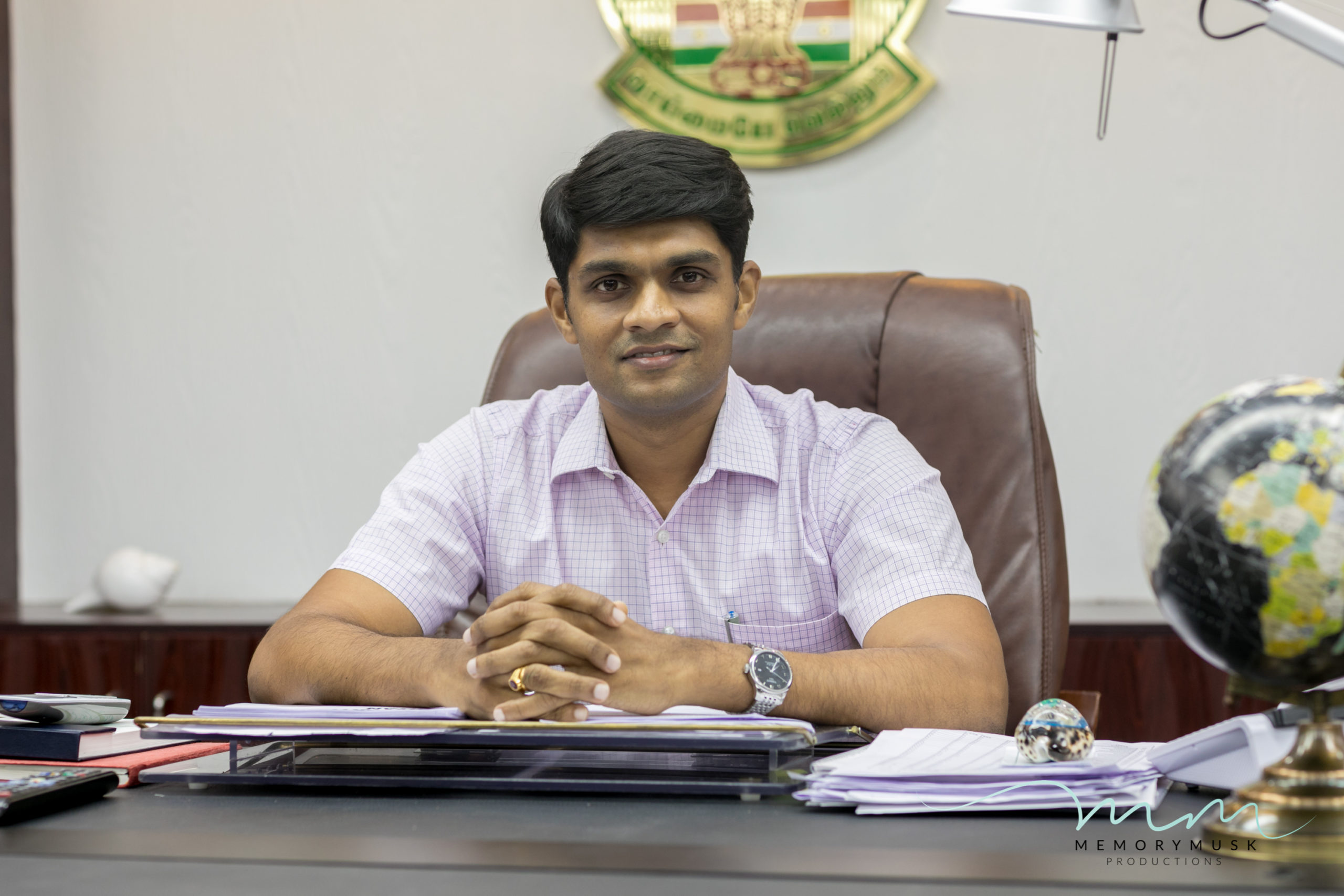 Café Able is a bustling space run by 12 differently-abled people. Once you enter the place, be prepared to be hit by the aroma of mouth-watering food and be charmed at the quick service by these polite and always smiling individuals.
The credit of this initiative in Thoothukudi, Tamil Nadu goes to District Collector (DC) Sandeep Nanduri.
The motivation stemmed from the numerous petitions that the DC would receive from the differently-abled either asking for pensions from the government or employment.
The IAS officer decided to establish a cafe to be run by differently-abled individuals to boost their confidence, entrepreneurial spirit and promote self-reliance among them.
He helped them enrol in a 45-day training course in cooking, catering and baking. The trainees were also taught efficient customer response, dealing with crisis and manage finances.
And thus, Cafe Able was established inside the premises of District Collectorate using CSR funds and donations.
The Cafe serves breakfast, lunch and dinner at reasonable rates and has a customer base ranging from the general public to district officials. It has a daily earning of Rs 10,000.
Talking to TBI, Nanduri says, "The differently-abled, transgenders and other marginalised segments deserve the most help from the government. We cannot call our society equal until we strive and ensure that they have equal opportunities. I remember when we first started, many of them were low on confidence and scared of failure. Today, I can see their fears have been replaced by a sense of conviction to succeed in the venture. Not only have we seen a boost in the confidence of our employees, but the stigma attached to disability has also seen a drastic change. More and more differently-abled people are now availing of government loans to start their own ventures. That is what we must strive to achieve. They have the potential, all they need is a support system that pushes them forward."
4. Athar Aamir Khan, IAS: Fighting Child Marriage and Revamping Education In Bhilwara Rajasthan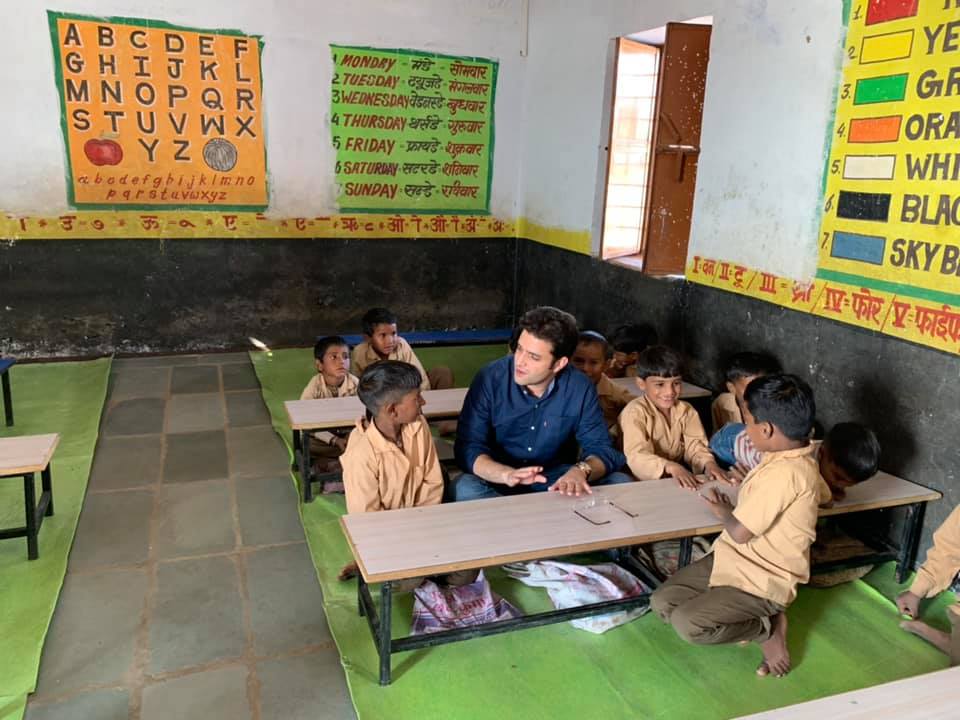 When UPSC topper Athar Aamir Khan took charge as SDM of Badnore sub-division of Bhilwara district, he learned of the different issues plaguing the socio-economically backward area.
He also realised that the high prevalence of child marriage and lack of infrastructure in government schools required immediate intervention. Khan set up a special control room at the district administration's main office to look into cases of child marriages.
Today, when a school student in the Badnore area of district of Bhilwara, Rajasthan, fails to attend school for days, the vigilante squad in the village are informed. Informants start investigating if the parents are planning the marriage of the child. If so then, teachers, and neighbours alert district government officials.
These officials counsel the family, and inform them of the legal action that the parents may face.
Khan's massive campaign on awareness about child marriage has trained local anganwadi staff, Self-Help Groups and Gram Vikas committees. This staff now holds regular meetings across 20-odd Gram Panchayats.
Thanks to Khan's work, not a single case of child marriage has been reported over several months. Additionally, more than 70 government schools that lacked basic infrastructure like benches, desks, study material have been transformed with financial help from villagers and good samaritans. The benefits of both initiatives are now reaching 6,000 children.
In conversation with TBI, Khan says, "The biggest challenge was convincing the parents to identify the flaw in a practice that is deep rooted in tradition. We decided to use their own experiences to make them aware of the repercussions of child marriage. As IAS officers, we need to understand that the only way to make an initiative a success is when it no longer remains 'your' initiative but becomes a part of the people you are serving. There is less opposition and resistance when you gain the trust of people and bring them on your side. All it requires is a little push to help them realise the effects of practices like child marriage and understand the merit in education. In any profession that you aim to pursue, if you have scope to undertake work that can impact lives, do it."
5. Awanish Sharan, IAS: Sent Bike Ambulances to Tribal Doorsteps, Reducing Medical Costs by 90 per cent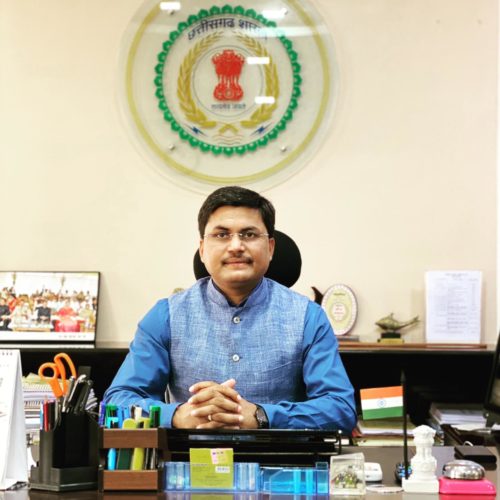 For the longest time, rushing to the nearest healthcare centre in times of emergency was an agonising task for the vulnerable Baiga and Gond tribal communities in Kabirdham, Chattisgarh. Geographical constraints made it difficult and, at times, impossible for government ambulances to reach the villages during the golden hour.
Furthermore, the tribes could not afford the huge transportation costs that they were asked to pay to avail health services and private vehicles. These problems seemed almost insurmountable to these communities.
Until IAS officer Awanish Sharan took charge as Kabirdham District Collector in April 2018.
Known as the Sangi express (Friend Express), he launched a series of bike ambulances which have cut down the expenses of the people by 90 per cent and impacted more than 4,868 lives in the district.
These services also provide livelihood to locals as they employ villagers as bike riders. Being familiar with the geography, these drivers also find the fastest and shortest route to arrive at a government health facility during emergencies.
The free-of-cost motorbike ambulance can be called by contacting the ASHA worker in the village. The ambulance reaches the beneficiary's doorstep so they don't have to bear the cost of paying for private vehicles.
In the ambulance, the beneficiary is accompanied by an attendant (usually a relative), the ASHA worker and the driver. The ambulance is also equipped with first aid supplies and protective helmets and transports the patient to the nearest health centre for treatment.
Once treated, the patient is taken back to their home in the same ambulance.
Talking to TBI, the IAS officer says, "Healthcare is one of the most critical areas that requires work in remote tribal villages and districts. When I started my journey, it was an area I wanted to focus on. When we first began the bike ambulance initiative, the villagers were unsure if the ambulance would be able to carry the load or put patients at risk. Thus, I took several test rides into these difficult terrains. Once the service started there was an incredible response and demands for the initiative to be replicated. The successful implementation of Sangi Express has not just resulted in improved health but has also helped us empower women to understand the concept of "Right to Health". It has boosted their confidence to seek health facilities. More than anything, the biggest satisfaction is seeing the joy and smiles on the faces of the villagers."
6. Asheesh Singh, IAS: Helped cleared 13 lakh metric tons of garbage from 100 acres of land.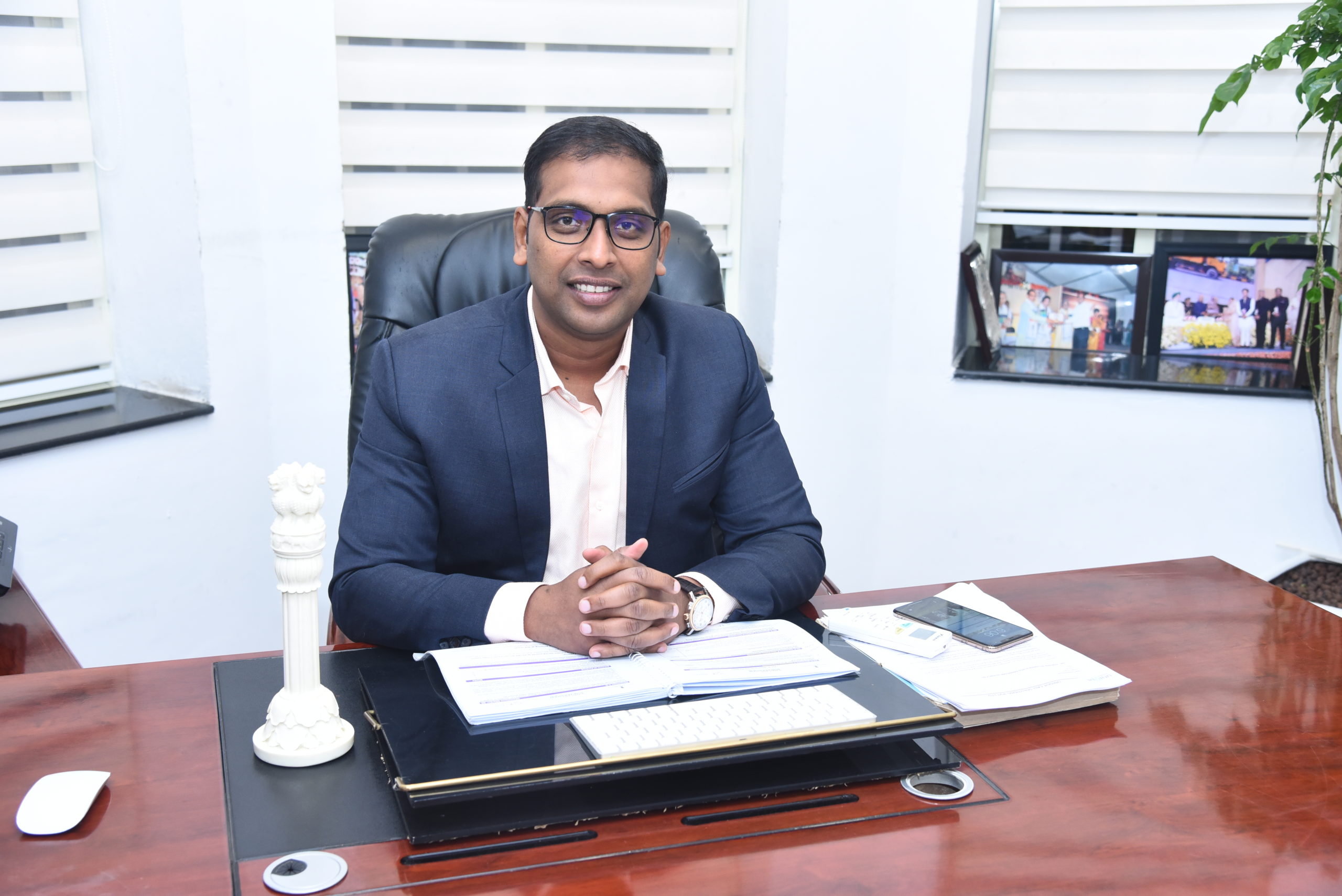 Indore has been bagging the first rank in the Swachh Survekshan for three consecutive years, i.e. from 2017-19. But its first place in the 2019 Swachh Survekshan was all the more special. Why? Because the city got 1,000 marks for using bioremediation to transform a 100-acre dumpsite that lay in a pitiful state with 13 lakh metric tonnes of waste!
Though Indore Municipal Corporation (IMC) was trying to execute bioremediation for the last two years at the location, it had only managed to clear out just 2 lakh metric tonnes.
Until IAS officer Asheesh Singh was appointed as the Municipal Commissioner of IMC in May 2018.
An inquiry revealed that the reclamation project which began in 2016 had been outsourced to a contractor who charged Rs 500 per cubic meter. This meant the project cost would go up to Rs 65 crores and it would take another five years to complete at the speed at which it was continuing.
Singh turned this around by taking up the project on a war footing and transformed the financial model for the bioremediation.
Instead of outsourcing the work to some agency, he decided to do it under IMC. The heavy-duty machinery like trommels, screens, excavators, backhoe loaders used for the process were taken on rent and operated utilising IMC's resources.
Working in two shifts, the IMC completed the work in six months, spending only Rs 10 crore in the entire process!
Today the total reclaimed land is worth about Rs 400 crore, and it is currently under development as a recreational golf course.
Singh tells TBI, "The impact of the work reflects in how the initiative was picked up by the National Green Tribunal as a recognised model. Orders for bioremediation work in other states were also passed after the success of our project. In today's time when we are pushing forward on the Swachh Bharat Mission, sanitation is of critical importance and needs to be identified as a priority area of intervention. It is also the area that starts showing results from day one if you work on with dedication. The process of Solid Waste Management is long drawn and complex. And for it to be a complete success, all stakeholders from the general public, sanitation workers, recycling units, and government departments have to be on the same page and follow processes. It begins right from segregation at home. If we incentivise everyone in the value chain of the process, a lot of work can be done in limited resources and time!"
7. Jitendra Kumar Soni, IAS: Stopped 1.5 lakh kids from walking barefoot to school by providing free footwear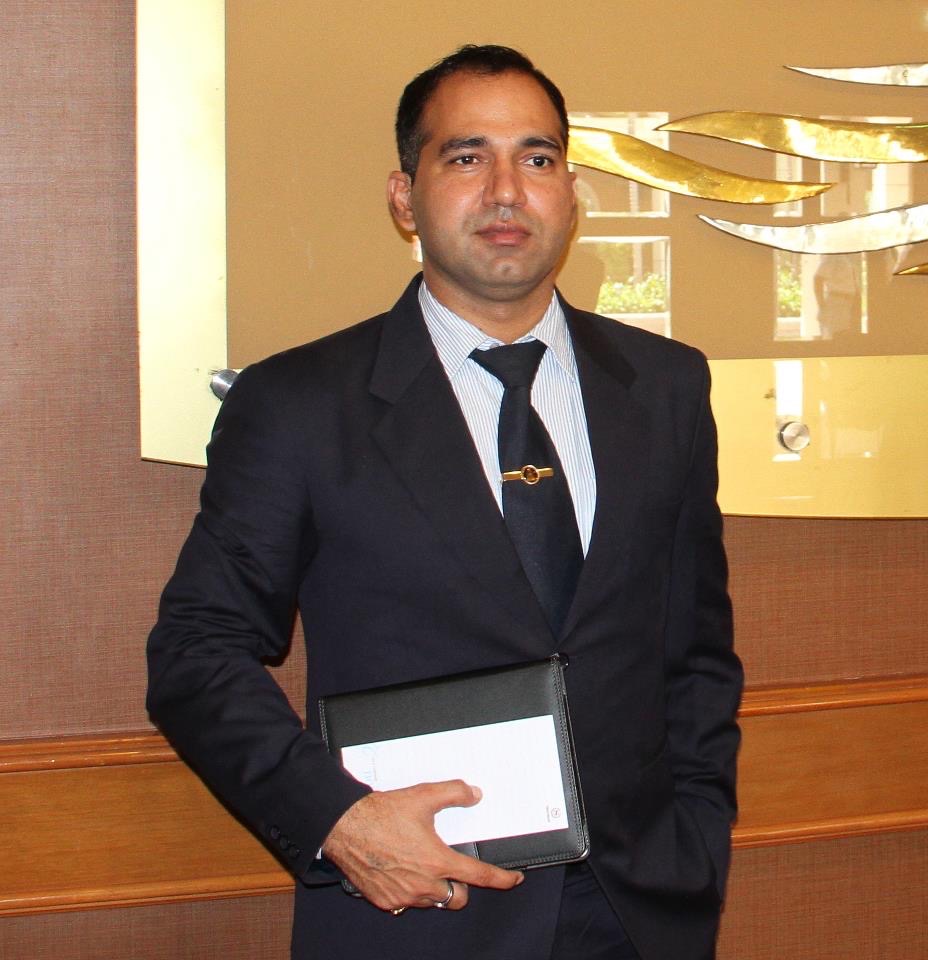 Now serving as the Project Director, Rajasthan Urban Infrastructure Development Project (RUIDP), Jitendra Kumar Soni is a 2010 Batch IAS (Rajasthan Cadre) officer who has won several accolades for his innovative projects.
Moved by the sight of barefoot underprivileged school children of Jalore district, Soni kick-started an innovative scheme known as Charan Paduka Abhiyan in 2015 to provide free shoes to them.
Till date, the initiative has reached more than 1,50,000 students. An immediate impact of the initiative was that it was replicated across the state by the Chief Minister. Apart from being a savior of barefoot school children, the IAS officer was also awarded the Uttam Jeevan Raksha Padak for saving eight lives during the floods in Jalore in 2016.
He is known for his use of technology for good governance. One such initiative is incorporating technology-enabled programs in day-to-day administrative functioning, including the poll day SMS monitoring system, the biometric attendance system in Government schools, and the Sampark – a Whatsapp-based grievances collection and redressal system. Soni also won the State e-Governance Award in 2014-15.
Talking to TBI, Soni says, "I believe the key components of good governance are sensitive administration, out of the box solutions, innovative thinking, and neo-public administration. A system in which the person at the farthest end of the line is given priority first during redressal of grievances. Our initiatives cannot be restricted to bureaucratic frameworks but need to go the extra mile to put the common man we serve first. I believe in empowering women, senior citizens, children and differently-abled persons with facilities that would benefit them. The use of information and communication technology can go a long way in ensuring this."
8. Dr Shahid Iqbal Choudhary, IAS : Built 320 bridges to improve connectivity in vulnerable villages in Kashmir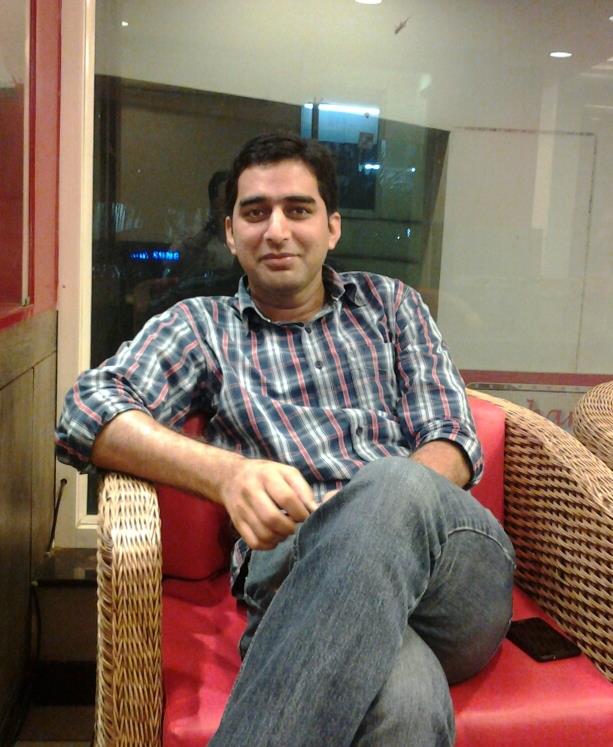 Shahid Iqbal Choudhary grew up in a hilly district of Jammu and Kashmir where he often dealt with the issues that flooding could bring. Thus, when he took charge as an IAS officer, he decided to take the issue up and transform lives.
"We had several cases of deaths due to flooding in rivulets or nallas which had no footover bridges. Several kids who had to cross these nallas to go to schools had lost their lives. I wanted to change this. That's how my journey to building bridges started," Choudhary tells TBI.
In the last four years, the officer who now serves as DC Srinagar has built 320 bridges in vulnerable villages in Kashmir, thus providing connectivity to thousands of people and school kids. Apart from reducing travel distance, the initiative has drastically brought down loss of lives in floods.
The mountain bridges were built using technology from DRDO and generated more than 43,000 days of employment for the locals.
In 2016, when the flash floods in Leh caused damage to lives and property, the IAS officer helped the reconstruction of 600 homes in four months to save the people from the harsh winters.
Choudhary has also been undertaking several development projects in the region to tackle terrorism in liberated areas. He was the brainchild behind establishing the first rural BPO to provide employment to educated youth in Bandipora, the northernmost district of Kashmir.
The BPO has provided employment to 242 youth. This model is now being replicated across all districts in Kashmir. Several youngsters have moved to find placements in banks and other big companies.
"Interact with the people you are serving, identify the issues that grieve them and keep your solutions simple but long term and effective. As a district official, ensure that you maintain teamwork. No initiative can be a success until everyone works together. Sadly, we often see different departments work on watertight compartments. When that changes, anything is achievable at the ground level," he informs
9. Umakant Umrao, IAS: Helped MP Farmers Battle Drought With Over 16,000 Ponds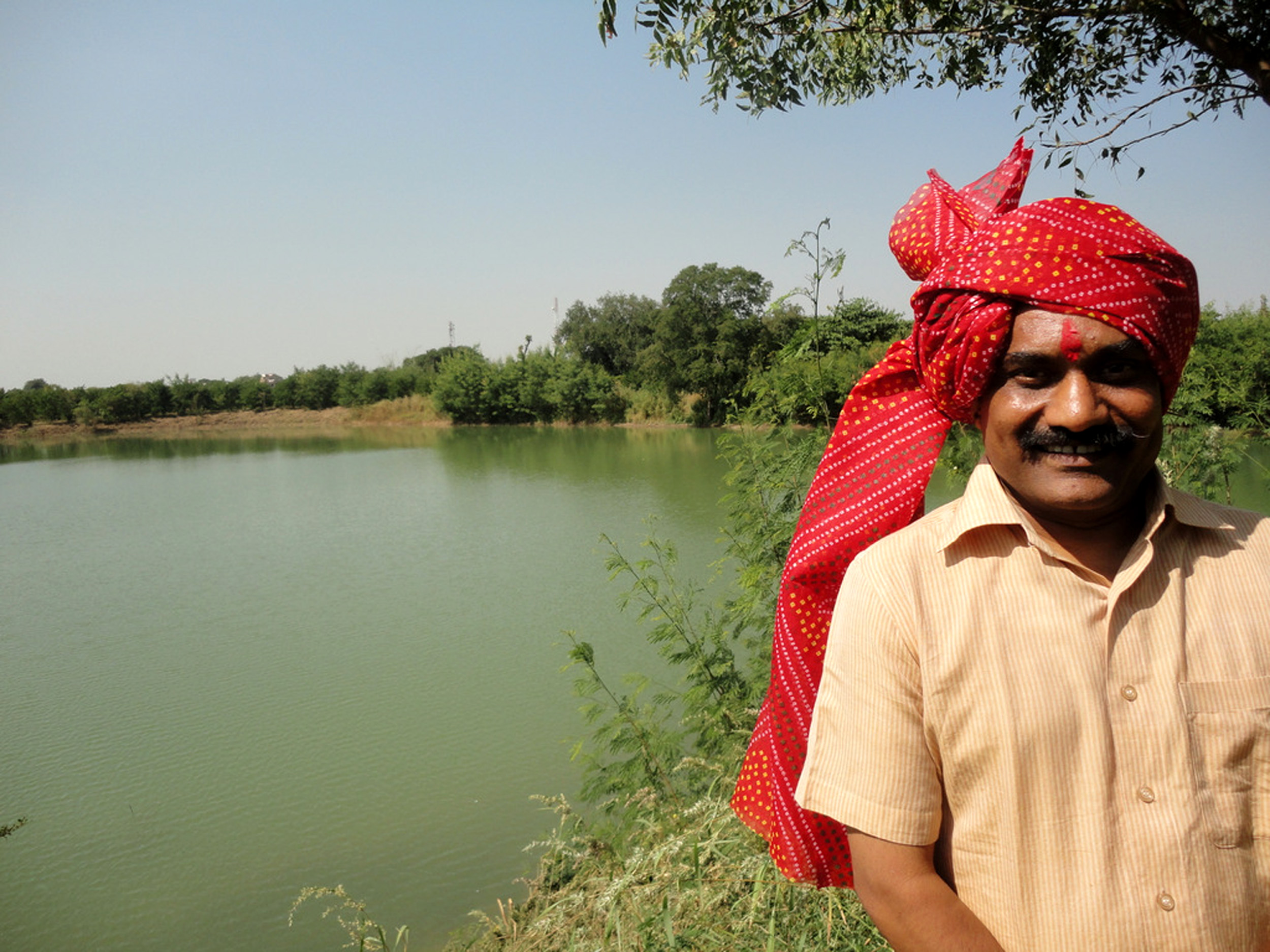 When Umakant Umrao was posted as the Deputy Commissioner of Dewas, he found out that the biggest economic crisis was the lack of water as the region had been experiencing a rain deficit for three years.
Dewas was perhaps the first district in India, where water was brought in a train, much before Latur. His challenge was to find an economically-viable and sustainable solutions to Dewas' water woes.
Today the model that he created has resulted in 16,000 ponds spread across 60-80 acres of land in Dewas, and thousands of farmers earning more than Rs 25 lakhs a year.
Additionally, Dewas has also seen a speedy rise in its groundwater level and a 20-fold increase in irrigated land – from a mere 18,000 hectares to more than 4 lakh hectares. Umrao's model rejects the slogan of 'Jal Bachao Jeevan Bachao', and promotes, 'Jal Bachao Labh Kamao'.
In his model, large-scale farmers invest in building a pond in only 10th or 20th part of their farmland. The water collected in these ponds for irrigation purposes not only benefits them, but also the small farmers around.
The investment of the farmers in digging ponds gets returns in two to three years. The scheme also enabled farmers to sow three crops instead of one.
"Big farmers usually use 90 per cent of the water available in a region, and one of the swiftest methods of conserving water was by motivating them to recharge the ground level through these ponds. It also works like a natural cycle of social justice, where they give back to the region what they had used for years," he tells TBI.
The Dewas model was also selected by the United Nations as one of the best water management practices globally in 2011-12.
Since then, Umrao's model has been replicated in several drought-prone areas like Bundelkhand, Marathwada, Latur, Chandrapur etc.
10. A Sridevasena, IAS: Turned a high-risk dengue area into India's cleanest district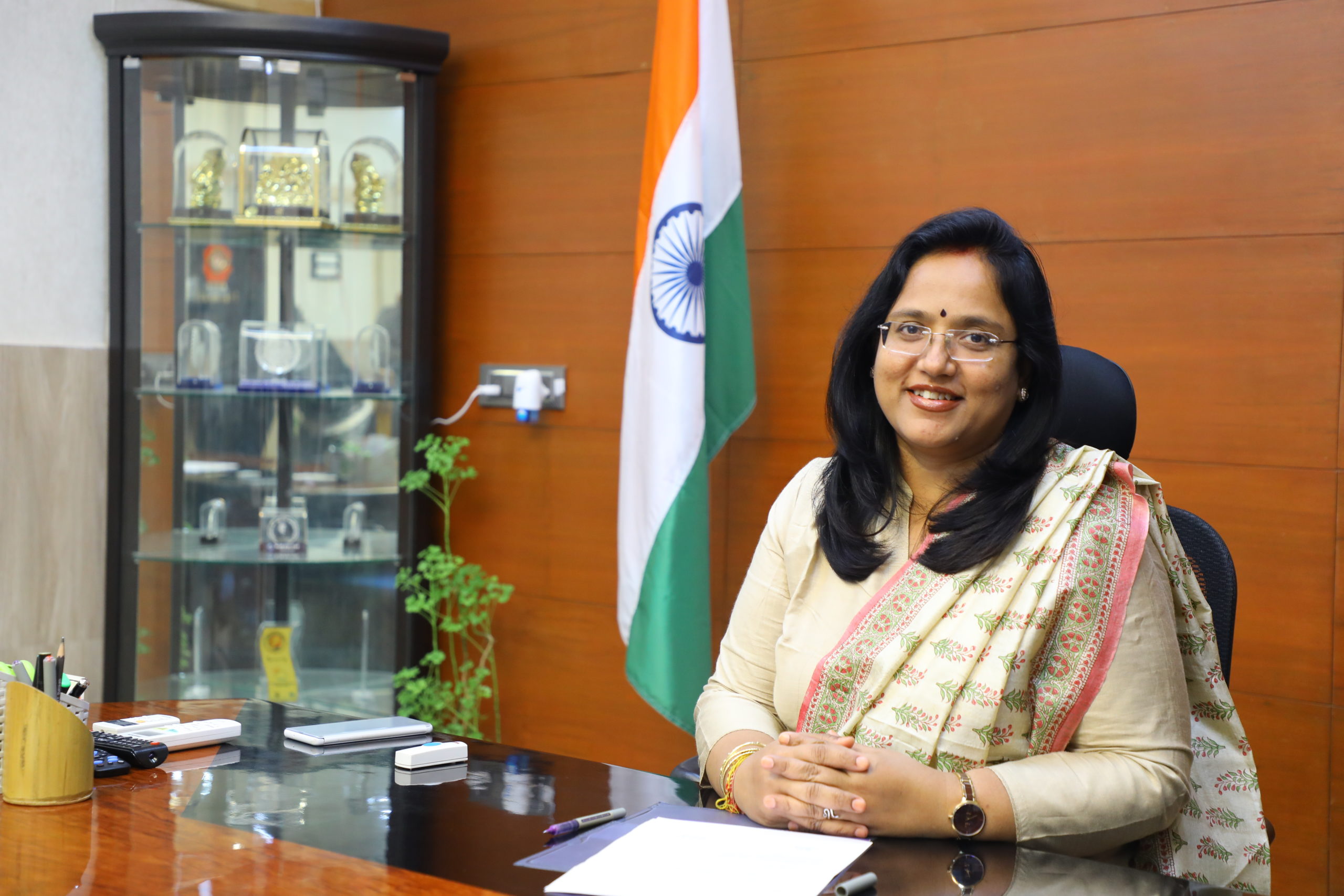 When A Sridevasena took charge of the district of Peddapalli, it was on the verge of being declared Open Defecation Free (ODF). Yet, her visits to the villages revealed that open defecation existed. The smell of faeces, lack of community toilets and open drains flowing in front of homes were appalling.
Over the last year, the IAS officer's initiatives have not only been able to help the district attain an ODF+ category but also turn it into India's cleanest district.
Under her initiative Swachh Shukhravaram, Sridevasena tackled open defecation problem by constructing toilets in every household and installing community toilets in each of the 263 villages in the district. Her administration instructed the sarpanches of these villages to undertake the construction and proper maintenance of the community toilets in their villages.
Today, these toilets have been aiding farmers, daily wage earners and girl students on their long way to and from the school.
To tackle the issue of open drains, she oversaw construction of more than one lakh soak pits. While the construction of these for BPL families was funded by the district, she convinced APL families to spend their own resources to undertake soak pit construction.
Soak pits have ensured grey water management, ultimately making the villages open-drain free. Due to the recognition that these villages received on a district level, this model was replicated at other places. Sridevasena adds how the soakpits initiative helped decrease incidence of Dengue by 65 per cent in 2019 as compared to the last year.
The officer is now working on turning these villages into zero-waste zones under her project 'Panchasutralu' where segregation of household waste, composting, building kitchen gardens etc are being promoted.
Thanks to Sridevasena's efforts, Peddapalli has achieved five distinctions. It is the only district in the country to be awarded Swachh Bharat awards thrice in a row. The only district to have won three national awards for the best Panchayats and Mandal in the Sanitation sector in a single year. The only district to have been declared Open Drain-Free in the country. Only district to have its own brand of affordable sanitary napkins named SABALA, delivered at the doorstep of the village households which has shown a drastic reduction in incidences of UTI in government hospitals too. And it is the only district to have constructed new community toilet blocks (for men and women) for every village, the maintenance of which happens through people's participation.
The IAS office tells TBI, "If you create a sense of achievement and self worth in people, they will go to any extent to ensure the projects you envision are executed successfully. I firmly believe that every person in the system, in the village and in the district you serve, is a resource. Each of them have ideas and the potential to do something. You just have to raise consciousness among people, encourage fresher ideas and recognise their efforts. Today, we have a new breed of sarpanches who have witnessed how sanitation can change lives and have made it their priority. If every single person in the system does their bit, there is nothing that cannot be done in the country. We have no dearth of money, we have a dearth of intention. Today, people get into the service with various motives but many fail to recognise that we are serving the 'Indian' administrative services. So you have to have an unparalleled love for your country and be willing to do whatever it takes. Go the extra mile. Make your projects your priority, monitor their execution closely and never stop until its complete success. Replication will happen with demonstrative effect."
(Edited by Saiqua Sultan)
Like this story? Or have something to share?
Write to us: contact@thebetterindia.com
Connect with us on Facebook and Twitter.