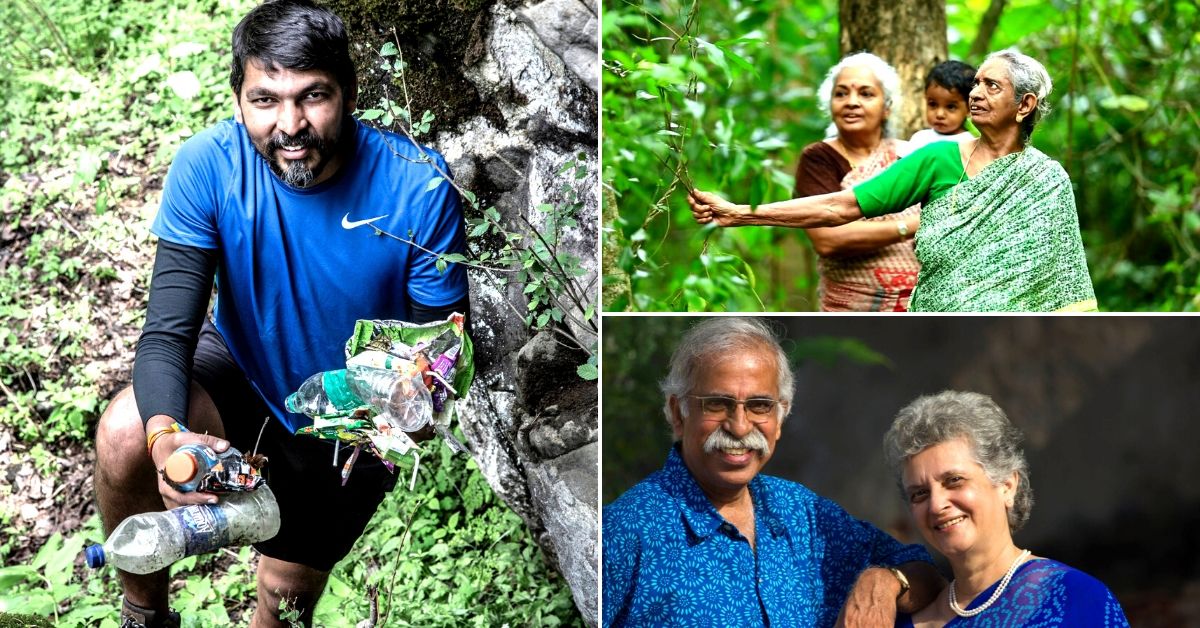 We call these men and women heroes, but they could just as easily be called warriors protecting planet Earth, a planet that is facing some of the biggest environmental threats it has ever confronted. #TBIChangemakers2019 #EarthHeroes
There was a time when activists championing environmental protection and tackling climate change were deemed to be 'anti-economic development' activities.
That discourse has run its course.
The year 2019 proved that ordinary Indians have begun to care more about the environment than they once did. Citizens are now seeing a direct correlation between a clean environment, thriving flora and fauna, and quality of life.
We have seen a rise of a rare breed of resilient individuals working for the cause of the environment 24/7, no matter how tough the situation gets. Every obstacle is a lesson learnt for these people.
They are the heroes we don't deserve, but the ones we need, especially at a time when our insatiable needs are eradicating many forms of life on the planet.
As the year comes to a close, The Better India (TBI) would like to celebrate these eco-warriors, who have shown through their unrelenting efforts and collaborative spirit that it is never too late to rise and fight for our environment.
Here are 10 amazing Earth Heroes we'd like to honour with The Better India Changemakers – 2019.
1. Kollakkayil Devaki Amma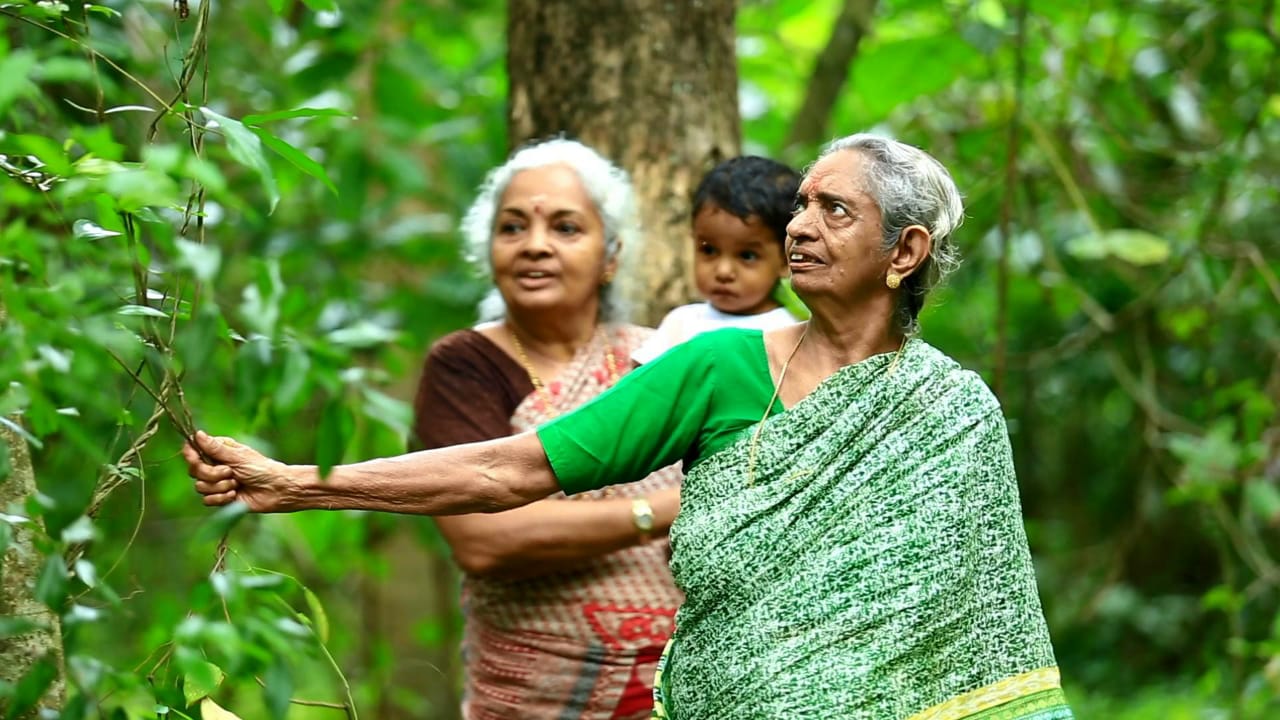 For 86-year-old Devaki Amma, the path to conservation began with an accident in 1980, which severely damaged her leg.
Up until the accident, she had been actively engaged in their family occupation of paddy cultivation. But, the doctor's advice to keep walking to the minimal, forced her to give up her passion for farming.
Three years after that fateful accident, Devaki Amma planted a sapling in her backyard. Then she planted another, and soon it grew into a family affair. While her husband, a retired school teacher, brought her different variety of seeds, her children and grandchildren planted them. Before anyone knew, she has spearheaded the creation of a lush green forest spread over five acres of land on her family property in the Onattukara region of Alappuzha district, Kerala.
With a couple of private ponds, a wetland and animals like cows, buffalos and oxen, Devaki Amma has been single-handedly nurturing her forest using natural methods for years. These trees now offer a variety of fruits, flowers and vegetables, resulting in the arrival of exotic migratory birds.
Her efforts have spawned a breathtaking variety of biodiversity.
"Even though she is 86 years old, she continues to supervise the maintenance of her forest, but has managers on the ground carrying out her instructions. Interestingly, environmental protection wasn't on her mind when she first began this endeavour," says Prof D Thankamani, Devaki Amma's daughter, who is also an environmental engineer.
"We breathe oxygen. Plants supply us with oxygen. This forest gives me all the energy I need. I have knowingly or unknowingly served Mother Earth and Mother Earth has given me everything," says Devaki Amma.
Her service was recognised earlier this year with the President of India awarding her the Nari Shakti Puruskar.
2. Poonam Bir Kasturi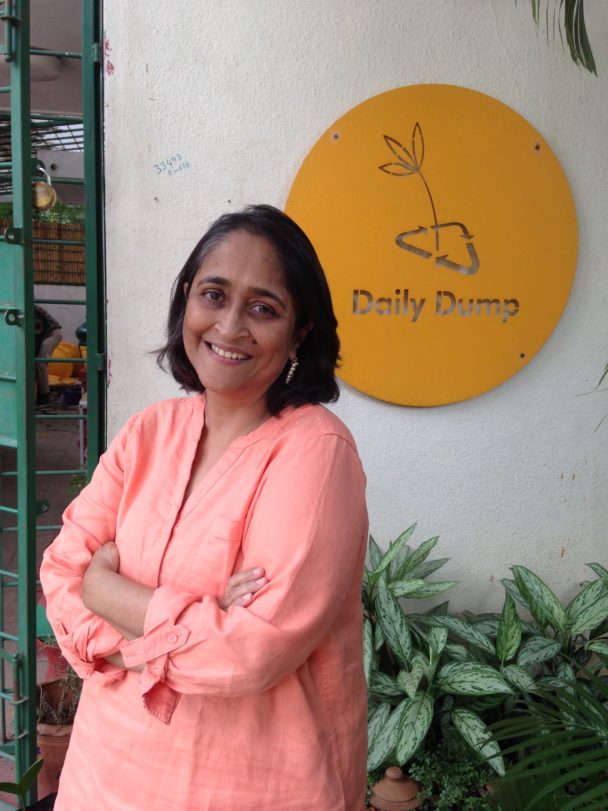 Poonam Kasturi, a Bengaluru based industrial designer and social entrepreneur, pioneered waste segregation and composting in the city at a time when no one understood their value.
Kasturi set up Daily Dump in April 2006. It is a venture which aims to change the mindsets of citizens with regards to waste management in urban spaces. Their marquee product is a tall cylindrical-shaped composter made of terracotta. Not only does this composter lessen the load on government agencies dealing with waste, but also reduces methane gas emissions. This solution is ridiculously simple, fun and does its bit to save the planet.
"Composting waste at source is probably the most powerful way of keeping organic waste out of landfills. There is a growing awareness, particularly among the younger generation. A lot of young people are buying our products. This shows that people are accepting that they too need to contribute and help the government fix the waste problem," informs Kasturi.
But getting into the practice of composting isn't easy. "We tell people that composting is like cooking a new dish. You may not get it right straight away, but you must stick to it. Bengaluru is a leader, followed by Pune, which does it [composting] at a community level. We have a very adverse relationship with the waste we generate, particularly in the cities. But we must start teaching these practices to children. We have conducted a lot of workshops in different schools, allowing them to touch the compost, feel the earthworms, etc. We must keep talking about it even if others don't change their behaviour. You must convince them by your own actions," says Kasturi.
"We can all try to make things a little better. I hate to think of finishing a day without doing my bit to make things a little better in this world," she adds.
3. Norma Alavares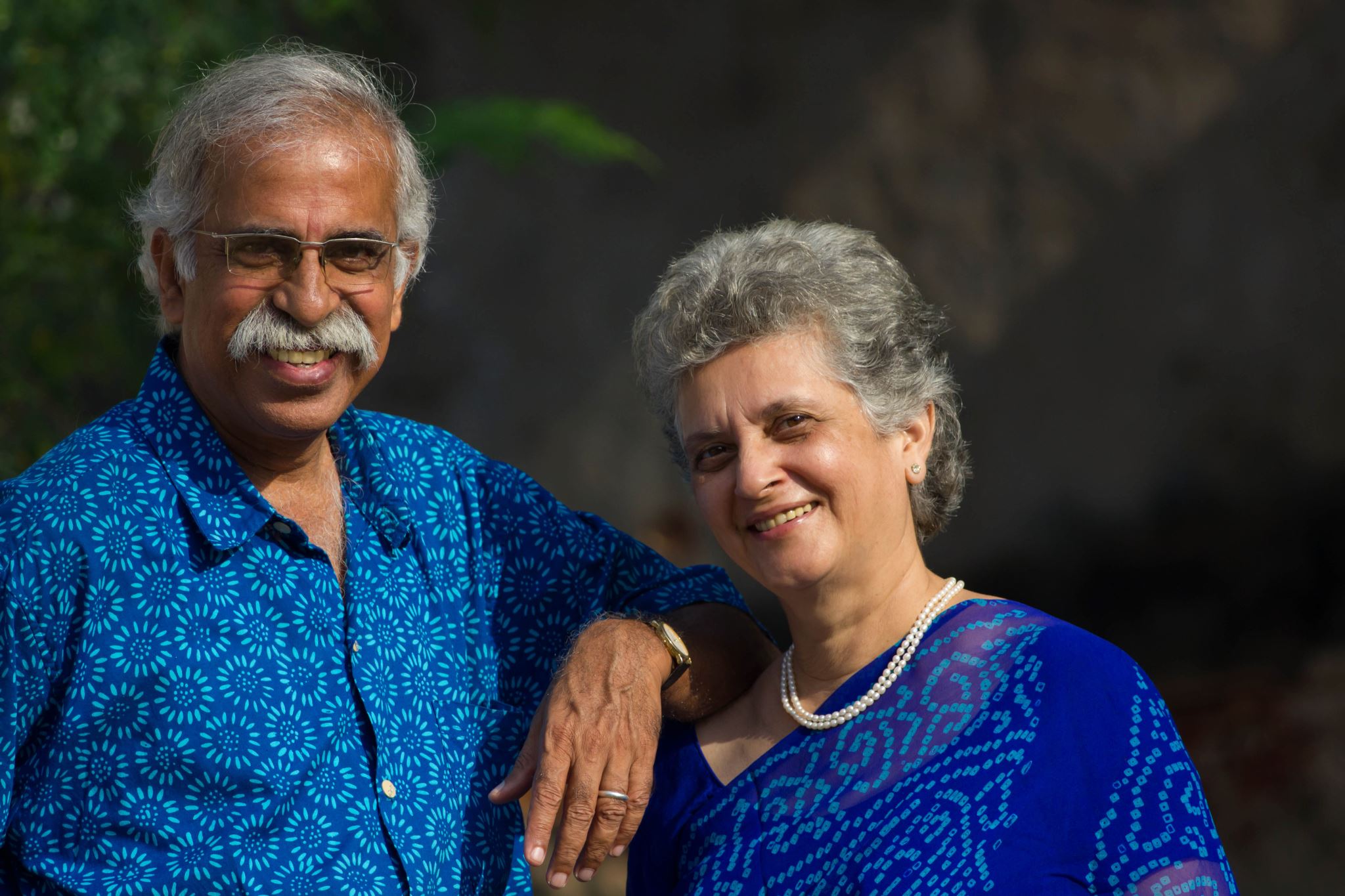 Some of the hardest battles to protect our environment are fought against governments, corporations and the mafia. Padma Shri awardee Norma Alvares, an environmental lawyer and her husband Claude, have fought hundreds of legal battles for over three decades on a whole range of issues ranging from the protection of coastal ecology, forests, illegal mining and unplanned urbanisation. They carry out their work through their non-profit organisation called the Goa Foundation.
It was the Goa Foundation's efforts that eventually resulted in the Supreme Court of India issuing a historic ban on the rampant illegal mining in the State in April 2014. The couple isn't against mining, but how it was done illegally leaving a trail of destruction behind.
They have now joined the public battle against illegal sand mining in Goa, which is killing its rivers, their river banks which have settlements, fields, mangroves, salt pans and biodiversity.
What motivates these senior citizens to continue fighting battles on behalf of fellow citizens?
"The earth is our only home and it's really a question of our survival on this land. This home of ours is so beautiful and nature works so harmoniously or perfectly, that it would be a shame if we do not protest when we see destructive forces at work. Our work continues so long as destruction remains a part and parcel of official 'development' agendas. Of course we would also like to take a rest or a break and that day will surely come. We do not see our environment conservation work as a burden. It's hard work, but not a burden," says Norma.
4. Anand Malligavad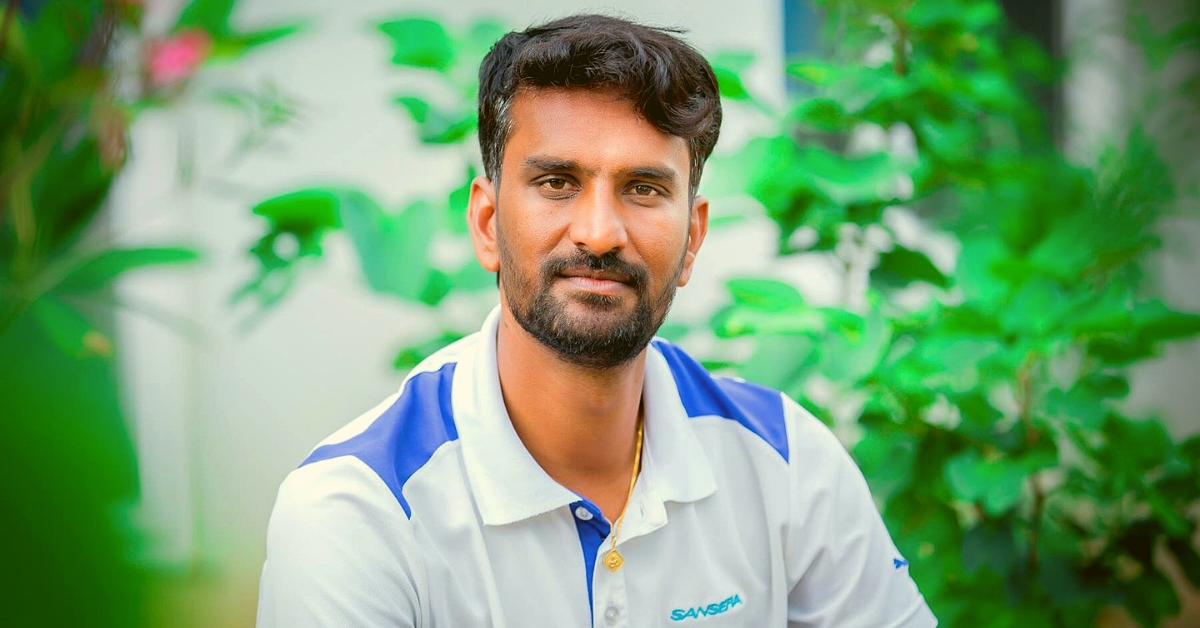 There are many in this country who are willing to sacrifice a comfortable life to protect the environment. One such man is 38-year-old Anand Malligavad, a techie, who is on a mission to rejuvenate 45 lakes by 2025, starting from Bengaluru.
Anand quit his job last February to concentrate on this mission. Thus far, he has managed to revive five lakes in the last three years.
Last year, The Better India raised over Rs 17 lakh for the activist, who used it to revive a three-acre lake in Anekal Taluk in Bengaluru South. These days, he is assisting five Class VIII students studying at the Vidyashilp Academy in Bengaluru to revive a lake near Bannerghatta along with the Rotary Bangalore, Indiranagar.
The project began on 7 December. These students aim to restore the lake in a month using natural materials.
What's particularly amazing about this initiative is that for this lake conservation project, the students raised Rs 8 lakhs independently. The project was completed in 22 days under the guidance of Anand.
These revived lakes have also helped the flora and fauna flourish in these water bodies. Of course, none of this would be possible without the extensive support he has received from both the volunteers and supporters. With every lake revival project, his skills are further enhanced.
"People don't have time to do such work. Most can't spent six-eight months on these projects, but my request to fellow citizens is to take out 10-20 days in a year and contribute either on your day-offs or holidays. There are fears that these endeavours incur very heavy costs, but I have shown through my work that it isn't necessarily the case and that it doesn't take months. If these kids can independently collect Rs 8 lakh and complete the project in just 20-odd days, why can't you? This is the benchmark I want to set. We need more people to take up this work. In the last three years, I have been able to revive five lakes. I have inspired another four people to revive an additional four lakes," shares Anand.
5. R Manikandan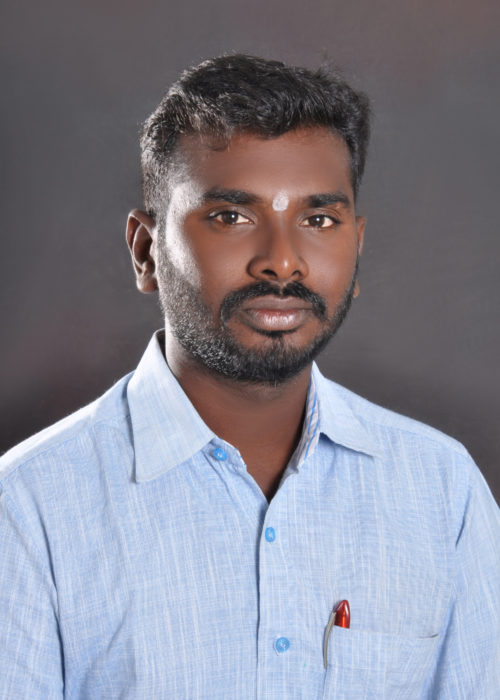 R Manikandan from Coimbatore often recalls drawing water from a public well in the Sundarapuram area as a child.
The memories of an idyllic childhood are sacred and there are people who try to preserve such cherished moments.
When the well ran dry in 2000, it hit Manikandan hard.
Besides the well, the city also saw pollution-choked ponds, lakes and other bodies fall into disuse. With the industrial city in Tamil Nadu suffering from a serious groundwater crisis, Manikandan felt that he could no longer remain a spectator and decided to act.
So, he began identifying polluted water bodies and notifying the authorities. With their help, he began cleaning the ponds and lakes.
After gaining expertise and experience, the 37-year-old founded Kovai Kulangal Pathukaappu Amaippu, which focuses on restoration of wetlands, in February 2017. However, he realised that he couldn't do this alone.
Through social media, particularly WhatsApp, he managed to enlist thousands of volunteers to clean up and revive key water bodies in the city. Thus far, he has managed to clean seven lakes, clear out 1,000 tonnes of waste and build an entire forest. Helping him in these endeavours are nearly 11,000 volunteers.
Realising that merely cleaning these water bodies wasn't going to be enough, his NGO also conducts extensive awareness drives with locals residing near these water bodies to help preserve them. In addition, the NGO sowed 1.36 lakh palm seeds in and around the restored water bodies. This has resulted in the return of 75 species of migratory and wetland birds.
"Nature inspires me. Since I started my work in water conversation, I have seen genuine results in terms of growing flora and fauna. We aren't highlighting any one person, but letting our work talk for us. After seeing my work, a person from Madurai came and worked with me in Coimbatore. He then went back home, enlisted volunteers and began his own work of saving water bodies in his hometown. That is the biggest compliment to our efforts," he says.
6. Bichitrananda Biswal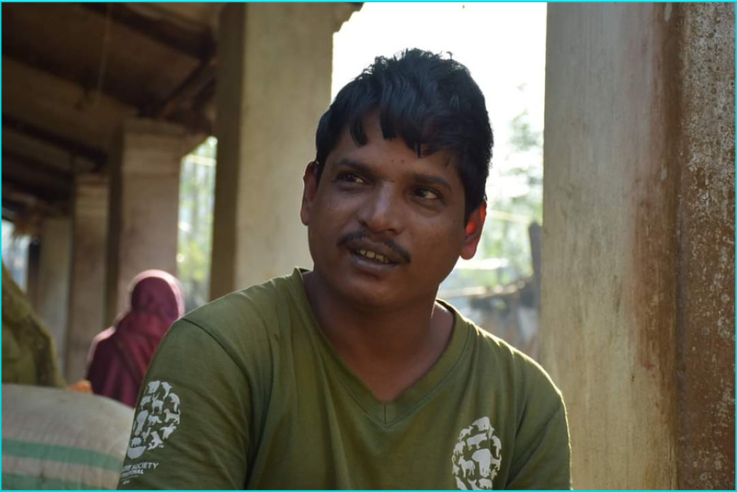 For the past 23 years, Bichitrananda Biswal, who is famously known as 'Bichi Bhai', has dedicated his life to conserving the endangered Olive Ridley Turtles in his native village of Gundalaba in Odisha. Adjacent to the Bay of Bengal, Gundalaba is amongst a handful of nesting sites in the world for Olive Ridley Turtles. Biswal has mastered the art of safeguarding their defenseless eggs in makeshift hatecheries which he builds. He watches them hatch and waits till they are large enough to make their way into the sea.
"I began this endeavour thinking that these defenseless infant turtles had no mother and father to look after them. The local forest department did nothing to prevent their deaths. So, I took up this responsibility of keeping the eggs of Olive Ridley Turtles safe as a parent would do for their young ones. This is the spirit that drove my conservation efforts," he says.
Despite dropping out of school in Class X, Biswal probably knows more about these turtles than many learned academics. What's particularly remarkable about his work is how he engaged the people of his village and surrounding areas in this endeavour, particularly the fishermen.
He has been widely hailed as well for his exceptional initiative in reviving the mangrove vegetation in his region and protecting avian species like the endangered house sparrows. More recently, he took up the task of catching snakes, particularly Cobras, which enter into people's homes.
Instead of allowing people to kill these snakes, he learnt the art of capturing them from a friend in Bhubaneswar. Locals today have his number, and whenever a situation arises, he arrives to catch the snake and release it back into the wild.
Thus far, he has caught and released 2,500 snakes.
"There aren't many people in the world doing work for the environment. But someone has to step up. In fact, my conservation work has prevented me from getting married as well. The environment around me is my family. Here is the thing about protecting the environment. If we destroy our home, we have the option of packing up and leaving to another place. Where do our plants and animals go? Who will compensate them," he asks.
7. Binod 'Dulu' Borah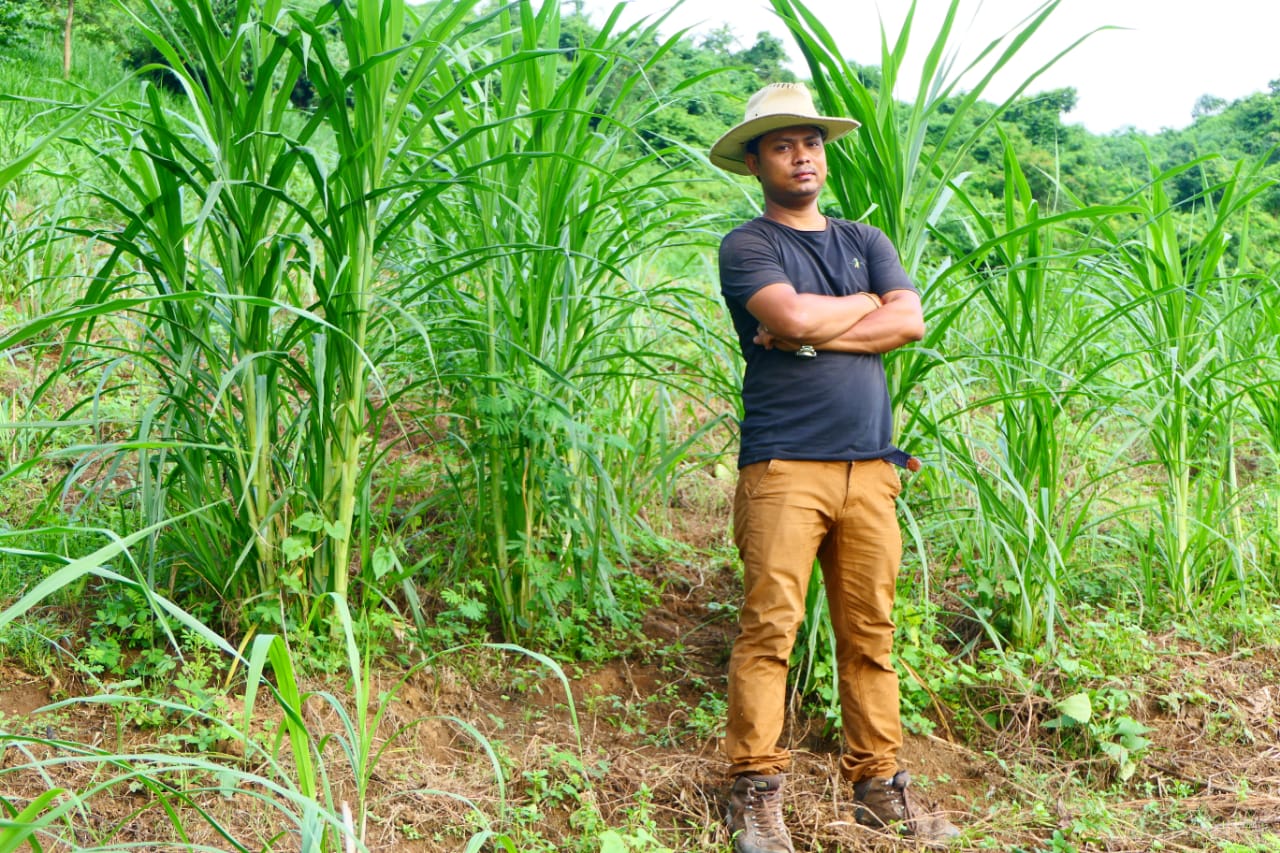 Over the course of three decades, Binod 'Dulu' Borah, a native of the Karbi foothills in Nagaon district, Assam, has rescued more than 2,500 animals including 600 snakes (14 King Cobras), three elephant calves, 2 leopard cubs, 3 bear cubs, 10 Chinese Pangolins, 20 deer and several more. Associated with the Green Guard Nature Organisation (GGNO), a grassroots organisation based out of Nagaon, for nearly 25 years, Borah's body of work is astonishing.
When an animal is injured, Borah takes it to his backyard, which doubles up as a temporary rescue centre for GGNO. The injured being is treated and eventually released or sent for further treatment depending on the vet's recommendation. If the injured animal is a baby mammal, it is sent to the Centre for Wildlife Rehabilitation and Conservation (CWRC) for treatment.
Beyond rescuing individual animals, Borah has played a remarkable role in resolving the human-elephant conflict (HEC), which is a common sight. Migrating from Kaziranga National Park in the winter, these elephants are often in search of food and water. With a shrinking habitat due to human encroachment into forest areas, HEC is inevitable.
"Watching elephants suffer breaks my heart. In my area, around 300 elephants live and they have barely anything to eat with the loss of habitat and human encroachment. When elephants walk into other people's lands and eat their crops, both the elephants and locals suffer. Every year, 10-12 elephants and around 5 people die. Some of these elephants get seriously injured, and they eventually die up in the hills succumbing from their injuries," says Borah.
For the past 10 years, however, he has been working on ways to save these gentle giants and ensure that they don't feel the loss of habitat and food sources. To resolve this crisis, he has planted a variety of trees, including banana, across 200 bighas near Karbi Hills to provide food to wild elephants in their natural habitat. This mitigates the conflict to a certain extent. In the past six years, he has planted over 25,000 trees.
Besides, on behalf of GGNO, he has also gone onto conduct multiple outreach programs in villages, local schools and colleges to spread awareness on the subject and larger conservation efforts. "Whatever rescue work I used to do earlier, it was essentially to raise awareness amongst the people about the importance of protecting wildlife. Once people are made aware, there is little need for rescue work. Once people are aware, rescuing animals won't be seen as a unique act of kindness or anything else," he says.
8. Pradeep Sangwan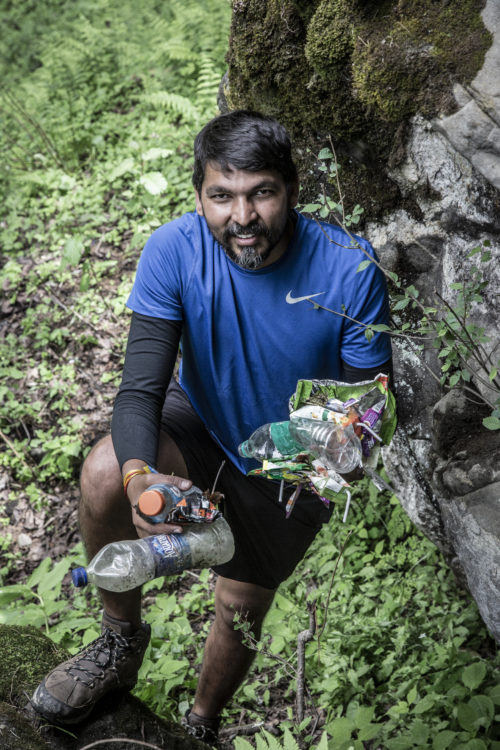 Pradeep Sangwan is a city dweller who fell in love with the mountains. Through his non-profit, 'Healing Himalayas', this avid trekker has cleared more than 4,00,000 kg of non-biodegradable waste from the mountains, particularly in the state of Himachal Pradesh. All this waste is sent to two recycling plants in the state.
Yet, according to Sangwan, cleaning up these parts isn't enough,.
"We are working towards setting up more waste collection centres across the camping sites in the mountains. We can recruit more people for the cause, and engage with them. My organisation segregates single use plastic and recycled plastic at our collection centres and sells some of it to sustain this movement. Working with the government, we are working to get approval for charging Rs 50 from each trekker who hits these trails. We can maintain its cleanliness with this money," says Sangwan, when asked about his plans.
"What drives me is my unadulterated passion for protecting the environment. Back in my hometown of Charkhi Dadri in Haryana, I recently connected with seven schools in seven days and motivated students to manage waste better. On 29 December, I am going to conduct a massive cleaning drive in my hometown with 150 volunteers. Besides my focus in Himachal Pradesh along the Himalayan foothills, I'll be focussing on this campaign as well. You can't really ignore the growing burden of single use plastic on our immediate environment," he says.
Through his interactions, he has learnt that children are aware of single use plastic and its harmful effects. But they aren't really doing anything about it. There is a social stigma attached to cleaning in states like Haryana. This stigma needs to be broken, and that's why he believes it's imperative to address young children.
"Everybody thinks someone is going to save us. That's not going to happen. We need to create superheroes in our schools. This will hopefully also have a ripple effect on parents and teachers, and get them invested in cleaning drives. Teaching them how to segregate waste and find alternative to plastic products is critical. That's where the core focus remains," he says.
---
Also Read: TBI Changemakers 2019: 10 Heroes of Humanity Who Made the World a Better Place
---
9. Vimlendu Jha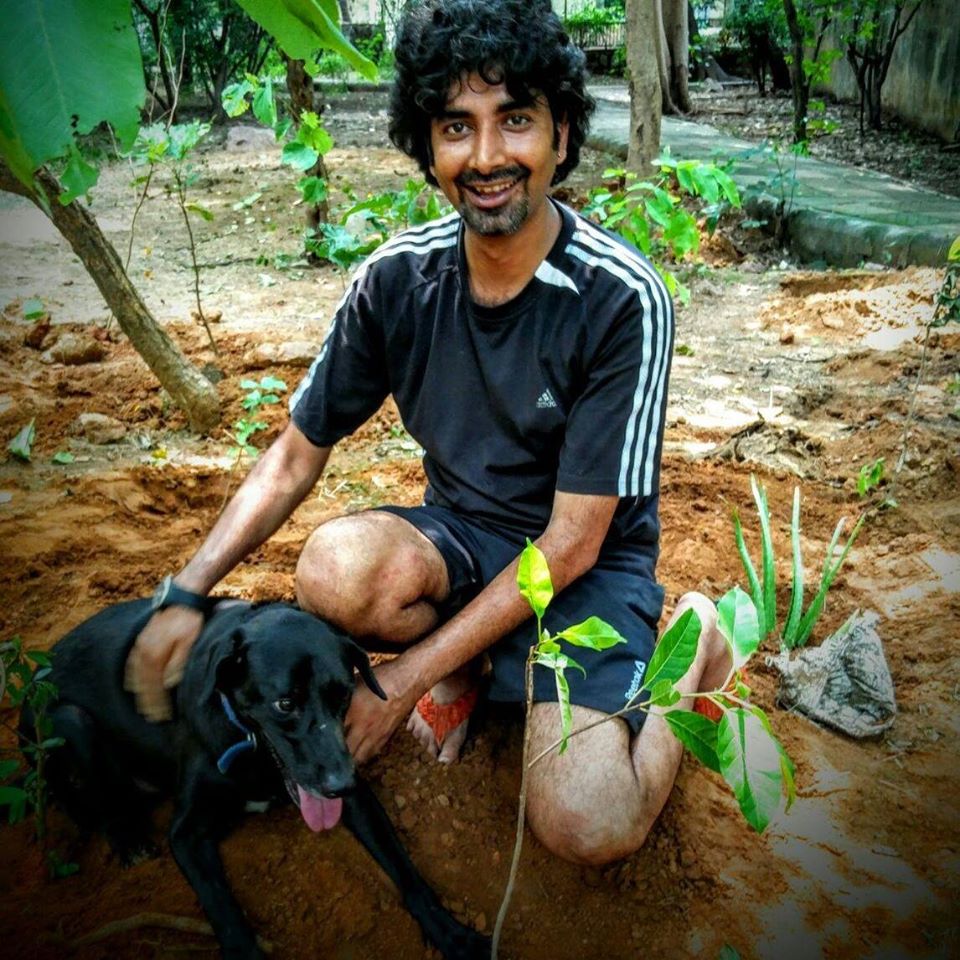 If you had watched news channel debates on the ongoing air pollution crisis in the Delhi-NCR region last month, chances are that you would have come across Vimlendu Jha. He is an environmental activist and founder of Delhi-based NGO – Swechha India.
However, his activism isn't confined to TV studios or social media platforms. Every year, Swechha India runs an annual campaign 'Monsoon Wooding', where they plant, promote and protect trees through citizen engagement. Every year, the NGO plants anywhere between 5,000 to 10,000 trees under the 'Monsoon Wooding' campaign.
Thus far, Swechha India has planted over 50,000 trees in Delhi with a 95 per cent survival rate. It has also saved almost 30,000 trees from being axed in the city. This year, they have worked with nearly 1,00,000 students across 100 schools in Delhi on issues of water, land and waste management.
One shining example of their 'Monsoon Wooding' campaign has been the revival of Airshed Park in the Vasant Kunj area of Delhi. Once abandoned and neglected, it is today a lush green park with more than 300 species of flora in the range of 10,000 native fruit-bearing trees, herbs, shrubs, host and nectar plants, air detox plants as well as vegetables!
From a mere 5 per cent, the park today has 90 per cent green cover. Imagine replicating this model across all 8,000 government-run parks in Delhi? Talk about building a city's carbon sink!
"Young people inspire and motivate me to do the work that I do. Their levels of motivation and action are inspiring. Also, we don't have a choice, but to protect our trees and water sources. We have no choice but to fight the battle of protecting our environment. If we don't fight, who will? If not now, when? That's my main motivation," he says.
10. S Vishwanath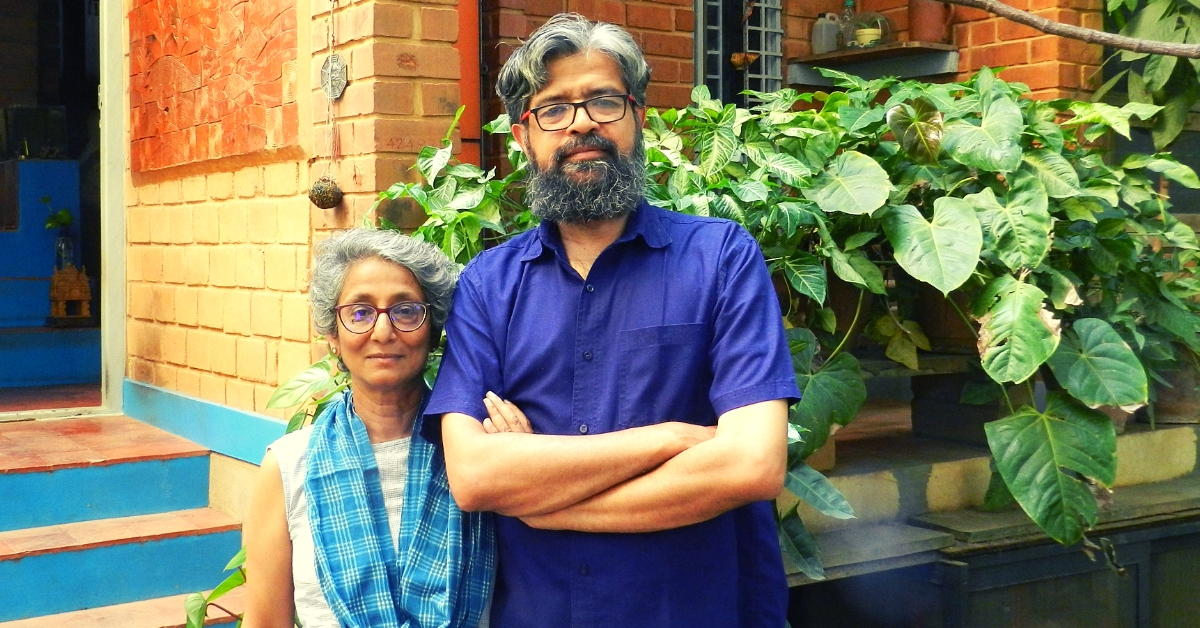 Everyone knows about Bengaluru's water scarcity, particularly its depleting groundwater levels. And for the last 15 years, Biome Environmental Trust has been working on "One Million Wells for Bengaluru" initiative, whose main objective is to enable households in the city to practice rainwater harvesting, which also includes digging a recharge well.
These recharge wells are simply deep pits in the ground that allow access to underground water. "Open wells are used to extract water from the shallowest level typically found in unconfined shallow aquifers where water is held without any pressure. These aquifers receive water when rain or other surface water percolates down into it—a process known as recharge," explains Urban Water Bengaluru.
More importantly, however, this initiative offers sustainable livelihood options for one community called the Mannu Vadders, who are traditional well-diggers. In the past 15 years, members of the Mannu Vaddar community have constructed 1 lakh recharge wells and desilted-deepened-cleaned 10,000 wells as well, making them functional.
"The hard work that the Manu Vadder community have been putting in for centuries motivates me to pursue this initiative. It's amazing to see the dedication and skill on display by this community. The whole point of my team's work is to ensure that they earn a dignified livelihood. It's their work, and not our work. On the environmental front, Bengaluru will run out of ground water according to the NITI Aayog. But it gets 970 mm of annual rainfall, which causes floods. The idea is to conserve that rainwater so that we don't run out of groundwater and prevent the city from flooding. Even today, all the Mannu Vadders ask for more work. They want to earn an honest living, and as a society, we can benefit from their skills and ensure we are resilient to climate change. Livelihoods can result in ecological security and that's my main learning from this endeavour," says S Vishwanath.
(Edited by Saiqua Sultan)
Like this story? Or have something to share? Write to us: contact@thebetterindia.com, or connect with us on Facebook and Twitter.
We bring stories straight from the heart of India, to inspire millions and create a wave of impact. Our positive movement is growing bigger everyday, and we would love for you to join it.
Please contribute whatever you can, every little penny helps our team in bringing you more stories that support dreams and spread hope.
Tell Us More