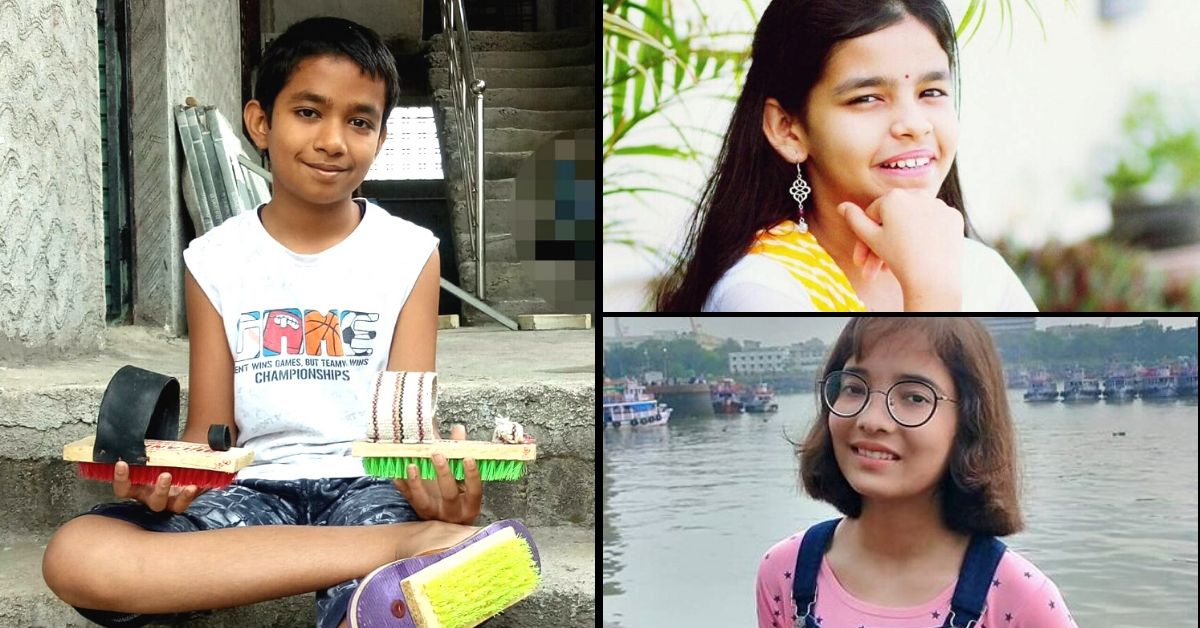 From filing a petition against pollution-causing nations, inventing a landslide detection device, raising lakhs for the elderly, helping farmers increase their income to giving a dignified life to ragpickers, here are 10 youngsters who are shaping a better future.
At The Better India, we have covered many teenagers whose compassionate vision, out-of-the-box thinking and ability to bring a positive change in society has gone far beyond inspiring — often entering the realms of the breath-taking. And with each passing year, this tribe of young changemakers, once somewhat rare, has been growing steadily.
They are not just a new generation, but a new kind of generation, that holds the solutions to our most significant challenges.
Today, innovation among teenagers in the fields of social reforms, environmental concerns, technological inventions, economic systems, and policies is widespread.
Such a conscious choice by so many of the youth to make the country better surely heralds great things to come in the future.
And the time to celebrate this is now! As the year comes to an end, we highlight ten inspiring stories that reiterate Prime Minister Jawaharlal Nehru's quote, "The children of today will make India of tomorrow."
1. Kshirja Raje: Shaping Dolls, Shaping Underprivileged Lives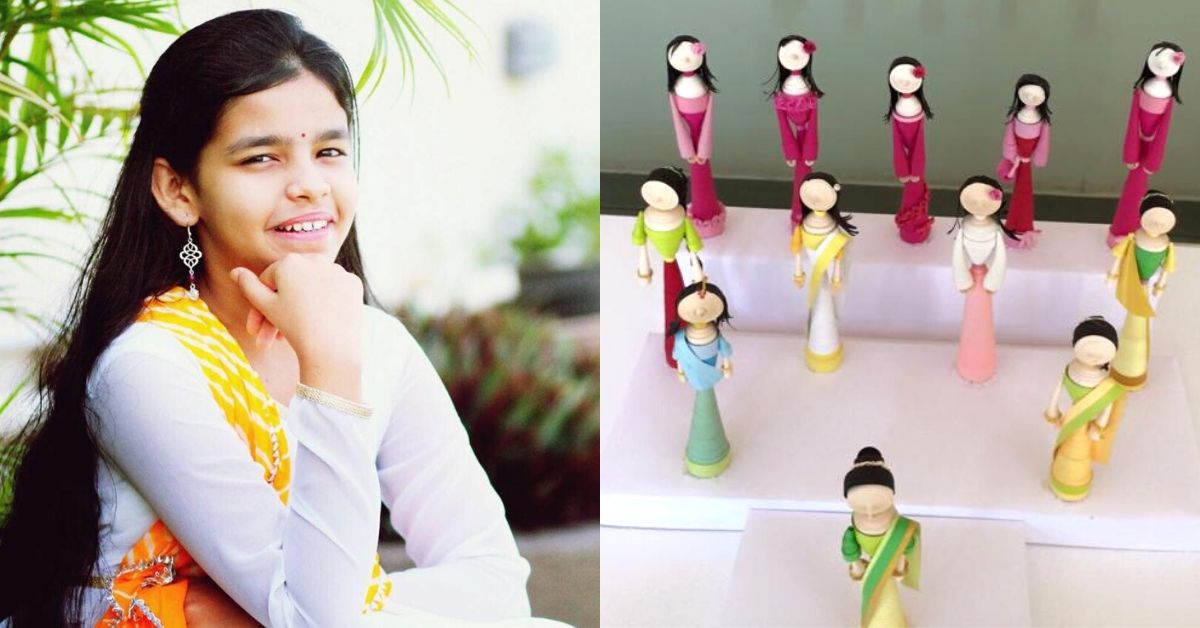 Kshirja Raje is only 16, but her philanthropic footprint far exceeds those double her age.
A media student in St Xavier's College, Mumbai, Kshirja is skilled in the art of quilling. She has raised Rs 85,000 through her art and craft exhibitions, to fund various causes—victims of the Kolhapur flood, chemotherapy sessions for patients, underprivileged school students and an organisation working for the visually impaired.
She has also donated Rs 5,000 to the Soldiers Independent Rehabilitation Foundation (SIRF) that lends every kind of support to the families of martyred and disabled soldiers. So far, the young girl has made 1250 beautiful dolls, and her talent has received wide appreciation from several quarters, including the Chhatrapati Shivaji Maharaj Vastu Sangrahalaya (formerly Prince of Wales Museum) that invited her to conduct workshops on quilling.
Currently, she is working on her upcoming exhibition in early 2020.
"Each one of us, irrespective of the social and economic background, is possessed with a talent or skill. We must make judicious use of it for the welfare of our fellow humans," she says.
2. Ananya Grover: Bringing Children and Elderly Together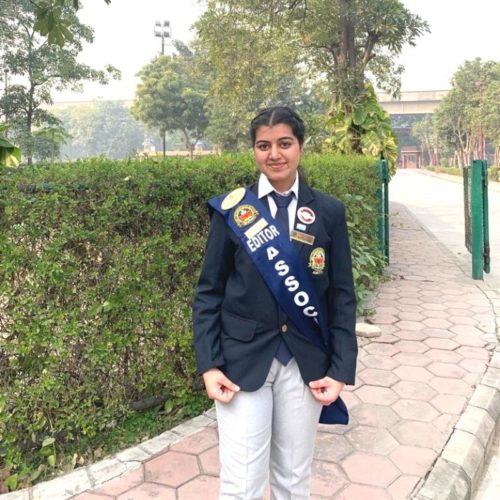 Last year, Ananya Grover lost her grandparents. As difficult it was for her to grapple with the loss, she wondered about those who might have never had the opportunity to experience a similar kind of love.
Holding on to the thought, Ananya discussed it with her friends—Anushka Sharma, Arefa, Vanshika Yadav, and Vasudha Sudhinder—and they eventually developed 'Maitri,' a mobile app that connects children from orphanages with the elderly from old-age homes.
Thanks to it, in only a few months, Ananya and her team managed to organise five online meet-ups between the two age-groups. The app also allows people to register for volunteering and donations in kind.
"People donate essential groceries and books to orphans and the elderly. Some have even celebrated occasions like birthdays with them. The biggest impact of the app, according to me, is the infectious smiles we get to see on children and senior citizens."
3. Kaajal Gupta: Raising Awareness About Mental Health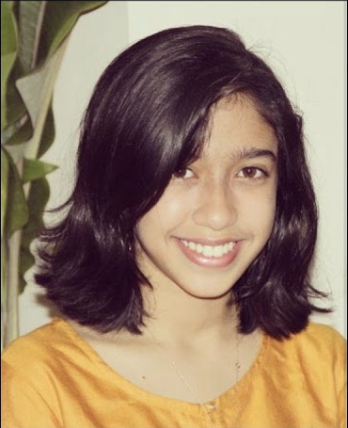 Kaajal Gupta is a coding enthusiast who was diagnosed with Obsessive-Compulsive Disorder (OCD) when she was in Class 8.
OCD is an anxiety disorder in which people have recurring, unwanted thoughts, ideas or sensations (obsessions) that drive them to perform repetitive tasks. While Kaajal sought professional help, she was also acutely aware of the lack of information on OCD and how people who have it feel scrutinised and embarrassed by their peers.
So, she decided to help them by creating an app.
Named 'Liberate: My OCD Fighter,' the app (currently available only on Android phones) is an online self-help diary for people with OCD and is equipped with several useful features. Some of them include scheduling specific periods of worry, controlling your compulsions, setting self-goals and getting external support from friends and family.
Currently, Kaajal is in the middle of ongoing clinical testing of the application and its feasibility.
"The concept of OCD is casually thrown around, but many are unaware of the fact that it can be detrimental to the mental health that eventually causes anxiety. Having OCD is nothing to be ashamed of, and dealing with this can be a real pain and struggle, but it does get so much easier with this app!"
4. Vikramjeet Singh Kanwar: Upcycling Waste Hero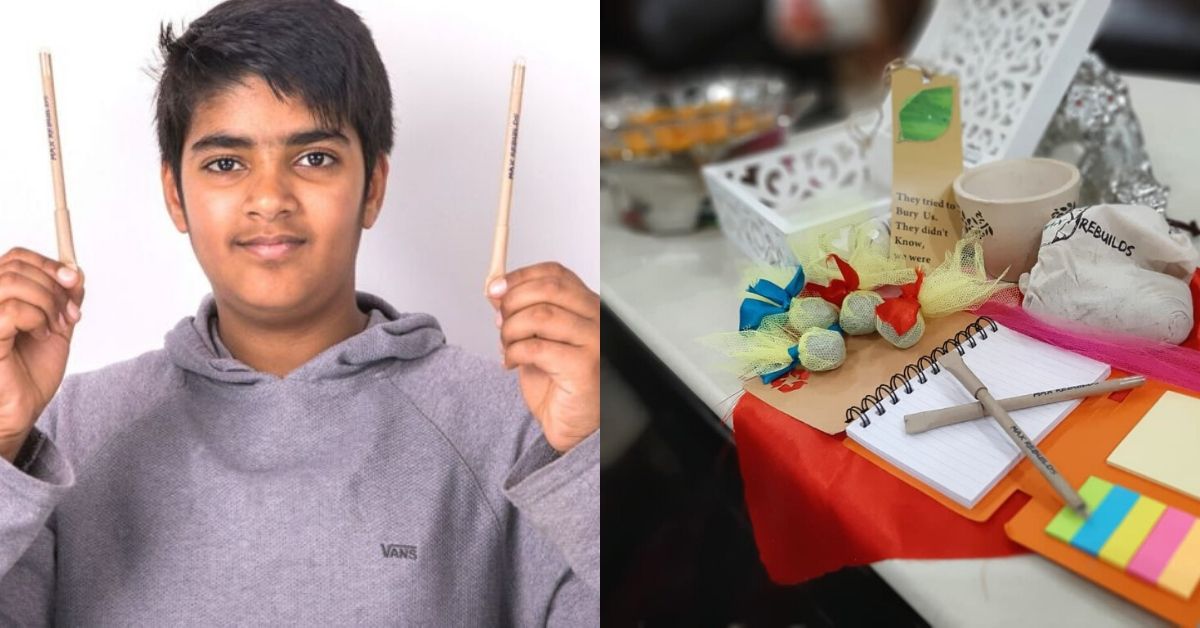 75 housing societies in Gurugram, 20 in Faridabad, 50 corporate offices, 20 odd schools and counting.
A total of 750-1,000 kilos of dry waste is generated daily by the groups mentioned above, and it all eventually makes its way to 13-year-old Vikramjeet Singh Kanwar.
Vikramjeet leads a team of over a hundred adults who upcycle all the collected dry items into useful products such as stationery, candles, cushions, bags, and so on, that his customers can choose from.
He has also created a website⁠ which has a list of products one can get in exchange for plastic waste.
"The resources that are necessary for our survival, such as fresh air and clean water are depleting at an alarming rate. A combination of managing and sustaining the resources as well as recycling and upcycling them can help in this regard, and this is why our motto is, 'Everything except time is recyclable.'"
5. Bodhisatva Ganesh Khanderao: Innovator & Problem Solver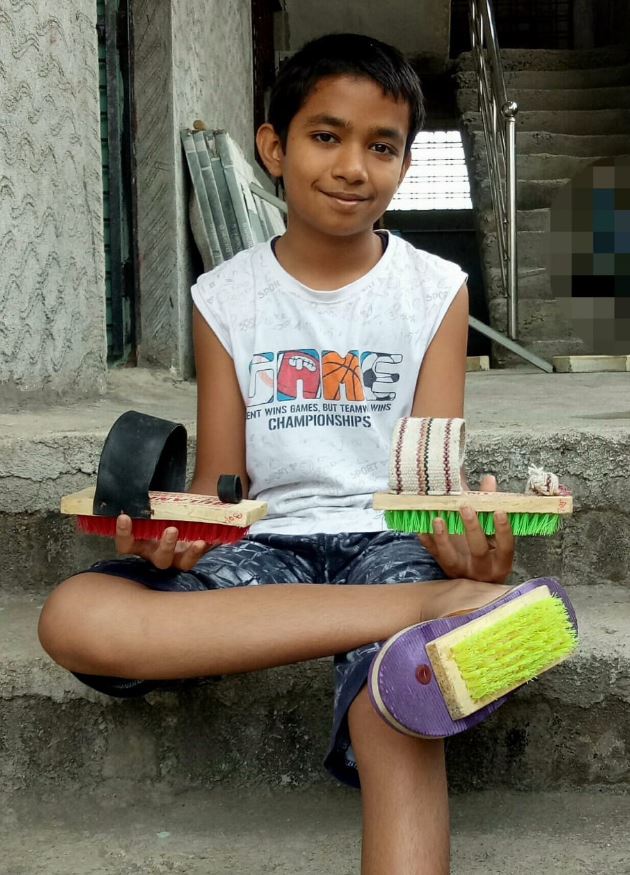 Is it possible to effectively clean a house without straining your back, or resorting to expensive devices?
Bodhisatva Ganesh Khanderao, a 12-year-old from Yavatmal has made both these options possible with the 'Swachchta Suvidha Brush.' He came up with the idea of this brush after observing his mother's discomfort during her daily housework. His mother, who suffers from spondylosis and occasional back pain, used to face a lot of difficulties while cleaning bathroom floors.
The floor cleaner, priced at Rs 35, is actually a slipper with a bathroom cleaning brush fitted to its sole. It is specifically designed for individuals who suffer from backaches, arthritis, spondylosis, spinal disorders, obesity etc. who cannot bend down to clean bathroom floors. "Just slip on a pair of these, hold onto a support on the bathroom wall and move your feet around to clean the floor," says his mother, Amruta.
"We tend to overlook everyday problems that we consider negligible or inconsequential. We don't need to be experts to come up with solutions. Observe, and you might find answers within the problems," he says.
6. Sanjana Runwal: Improving The Lives of Ragpickers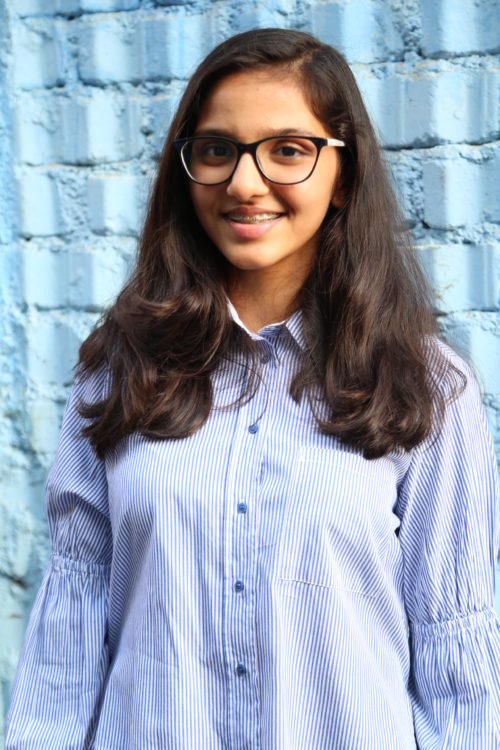 Ragpickers live a hard life. They work without any job security or dignity, and are frequently exposed to diseases apart from poverty, humiliation, and abuse on the streets. Understanding their plight, Sanjana Runwal, a student of Bombay Scottish School in Mumbai, has taken the responsibility of bringing a change.
Through her organisation, the Clean-Up Foundation, the 15-year-old has carried out several initiatives to better their lives. These include the distribution of free raincoats and gumboots, arranging nutritious meals on Diwali, and even getting sponsors to fund the education of their children.
Her most recent campaign was on menstrual hygiene under which she installed a sanitary napkin vending machine in a public toilet in Bandra.
"While most of us come in contact with ragpickers daily, very few are aware of their problems. I urge people to help the ragpickers in whichever they can."
7. Riyaan Bakhda: Helping Slum-Dwellers with Disaster Management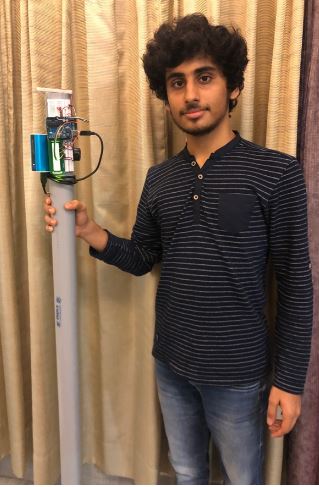 17-year-old Riyaan Bakhda of Mumbai started with an awareness initiative 'Varsha' to educate people about disaster management, floods and landslides. Under this initiative, he reached out to almost 2,000 people, including slum dwellers and school students.
Going a step ahead, Riyaan designed a prototype called 'Strata' that can detect subterranean soil movements to predict future landslides on unprotected mountain slopes. He roped in experts like geologists, civil engineers and soil experts to develop the design.
The device uses an array of gyroscopic sensors and math to identify underground soil movement and predict landslides accordingly. It only identifies underground soil movement and ignores any other interferences like underground water flow or human activity.
After testing the device in Andheri's Saki Naka slum, Riyaan is now working on developing a low-cost and more feasible version of the device, which is currently priced at Rs 4,000.
"I chose to work in slum areas considering that most shanties are built illegally due to which there is less government intervention. My interest in innovation was further ignited after I saw how a small device could bring about a big change. I aim to continue working on my device and hopefully change the situation."
8. Vivhan Rekhi: Making The World a Better Place For The Elderly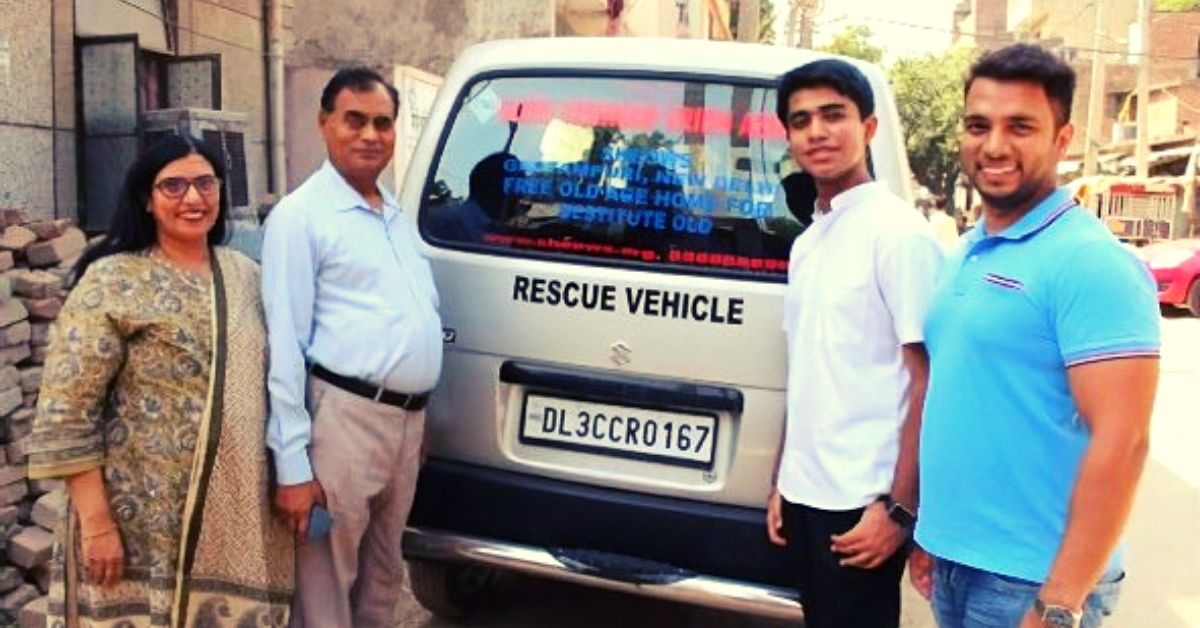 Vivhan Rekhi, a resident of Delhi, is an active volunteer at an old age home, run by a non-profit called Saint Hardyal Educational and Orphans Welfare Society (SHEOWS).
One day, the old age home approached the volunteers for funds, as they needed to buy a van. Having some knowledge about crowdfunding, Vivhan started an online petition to raise funds.
The initial target was to raise around Rs 4 lakh, but thanks to his social media insight, they managed to collect a whopping Rs 13.5 lakh.
Motivated by the overwhelming response, Vivhan decided to launch his organisation named 'Rescuing Wisdom' to utilise the remaining amount for the betterment of abandoned senior citizens.
Vivhan also collaborated with the National Centre for Elderly Abuse to raise awareness about the atrocities that the elderly go through.
"The state of affairs for the elderly in this country is deplorable. I would never have realised the harsh realities had it not been for the volunteering programme. So, for as long as I can, I want to make this world a better place for them to live in and I want to make sure they know that they're not alone."
9. Aarnav Aggarwal: Solving Farmers' Woes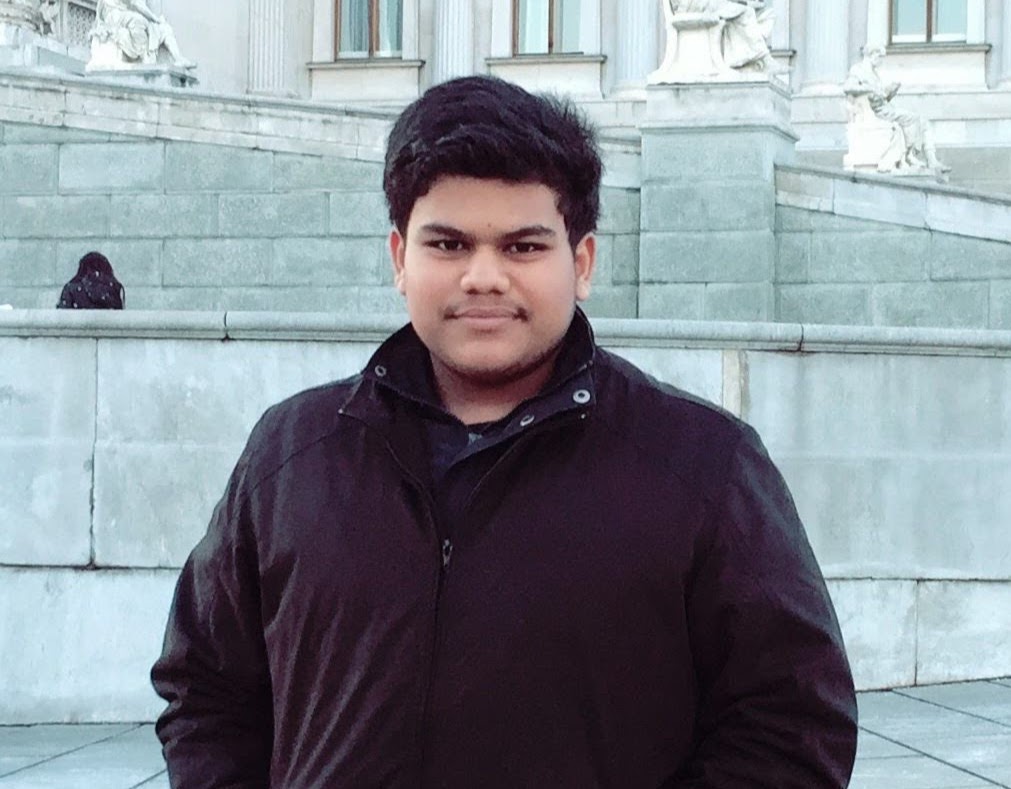 Aarnav Aggarwal was 14 when he visited Vidarbha, a region known as the epicentre of farmer suicides in India. Even at that young age, he knew that he wanted to do something to help.
With help from BR Kathalkar, an award-winning farmer, the youngster founded UjjBhav, a unique mentorship programme where deprived farmers are connected with successful farmers and professionals in agriculture, who handhold them through day-to-day field-related issues.
Today, the network has grown to over 400 farming experts who address problems like degrading quality of soil, low yields, pest attacks, interference by middle-men and increasing debts.
A major impact of the initiative is the shift to organic farming and a hike of 25 per cent in farmer incomes.
Currently, Arnav is working on converting unused, barren or abandoned land for community farming.
"The news about farmer suicides gave me sleepless nights until I decided to do something about it. Farming is a very crucial profession as they are ones to ensure food reaches our plate, we would still be hunting if it was not for them. The country's life support is in a critical condition and we need to take concrete measures to reverse it."
Read more here
10. Ridhima Pandeyy: Taking On Climate Crisis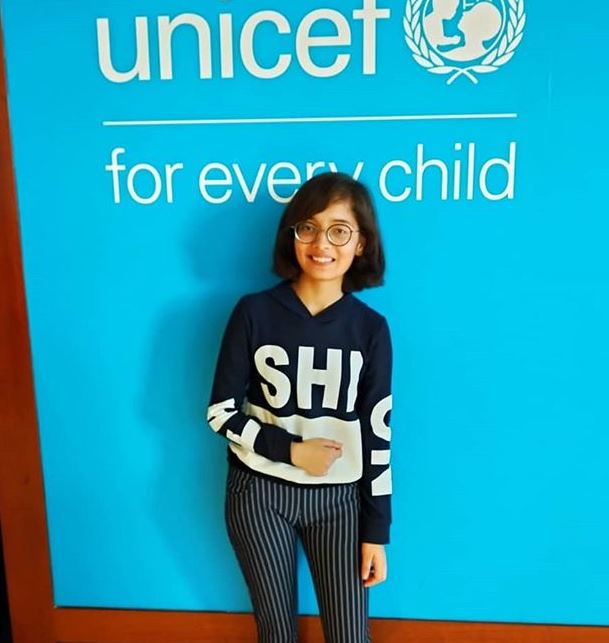 Uttarakhand-based Ridhima Pandeyy is one of the 16 young climate activists from across the world who has filed a petition against five countries (Argentina, Brazil, France, Germany and Turkey) for their inaction towards reducing carbon emissions.
This is the feisty 12-year-old's second major petition against the people in power. She grabbed headlines in 2017 after filing a petition with the National Green Tribunal (NGT) against the government in the aftermath of the Uttarakhand floods.
"I strongly believe that children should be at the forefront of the battle against pollution-emitting industries and the government. They will be the only ones to face the worse environmental effects. At an individual level and as consumers, we must limit our requirements. Use public transport, do not waste paper and energy, give up plastics are some of the simple actions we can take that will bring about a huge difference."
(Edited by Gayatri Mishra)
Like this story? Or have something to share?
Write to us: contact@thebetterindia.com
Connect with us on Facebook and Twitter.