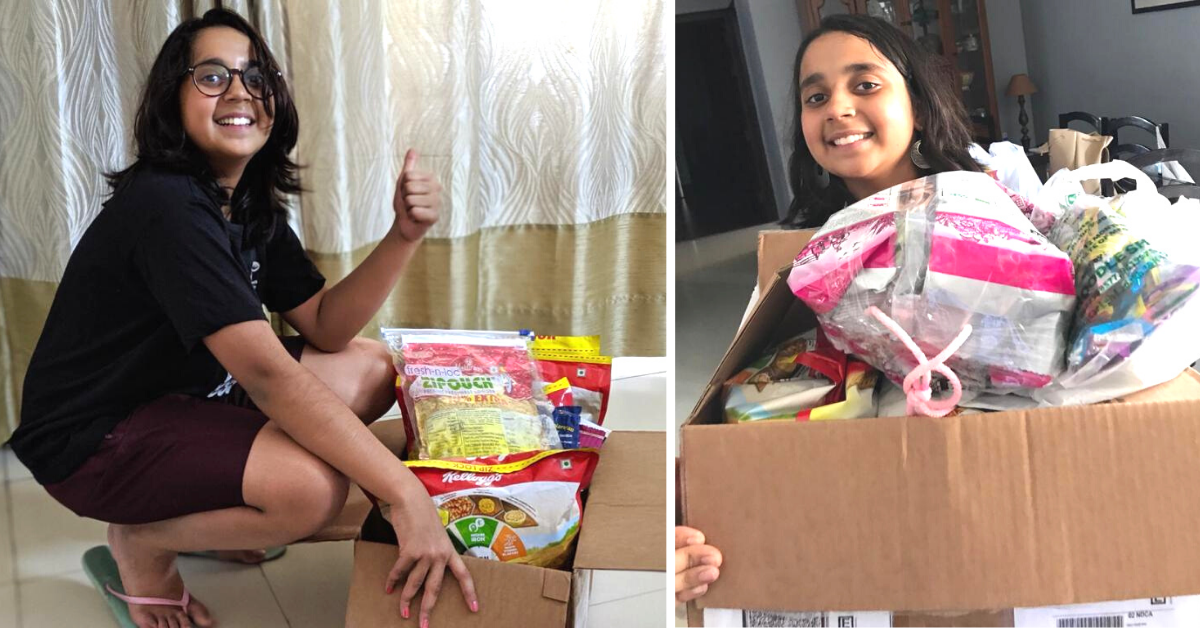 It was during a trip that Suhani, for the first time, saw the Bandhwari landfill and was shocked at its state. When Suhani read up on the various kinds of plastics she became alarmed at the statistics about the non-recyclable MLP.
A study conducted by Global Alliance for Incinerator Alternatives (GAIA) in May 2018 cited that Multilayered Plastic (MLP) accounted for 48 per cent of all plastic waste in India. GAIA based its statistics on data collected from 250 sites across 15 cities in India. Coming in with a novel campaign against the proliferation of MLP is a class 7 student — Suhani Ravi Tewari, who offers muffins to anyone who brings in five MLP wrappers.
---
Looking for alternatives to plastic straw? Why not try this bamboo straw.
---
The student of Heritage Xperiential Learning School, Gurugram, has successfully launched a drive to collect and dispose of MLP. She is also creating awareness about the harms of this non-recyclable plastic across the country.
What is Multi-layered Plastic?
Multi-layered plastics are made up of one or more layers of plastics which enclose a thin layer of aluminium. MLP packaging includes a thin foil of aluminium laminated in a matrix of paper and/or plastic layers. Commonly used in packaging of chips, biscuits, toffee wrappers etc., MLP is non-recyclable.
The Beginning of the Campaign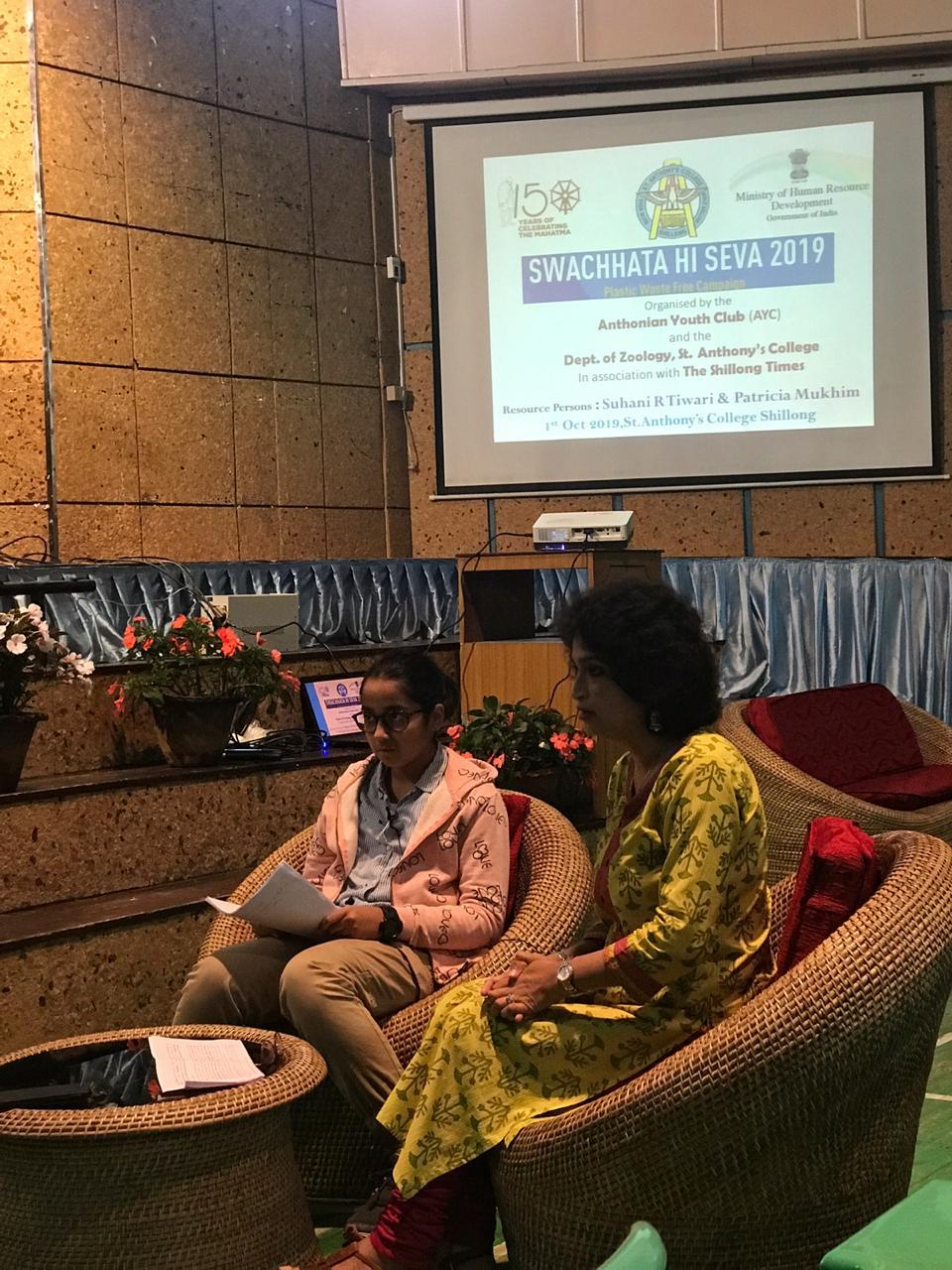 "As part of our school curriculum, we go on learning expeditions which have social relevance and address real-life problems. For one such expedition —'Geography that Shapes Us', we were taken to the Aravallis hills to understand their impact on the geography of Gurugram," says Suhani.
It was during this trip that Suhani, for the first time, saw the Bandhwari landfill and was shocked at its state. When the 12-year-old read up on the various kinds of plastics, she became alarmed at the statistics about the non-recyclable MLP.
"Seeing the landfill made me realise how desperately we needed to work on this issue. That's how the idea for the campaign germinated. I was determined that MLP should be disposed of in a responsible manner and not end up in landfills."
Support from Home and Friends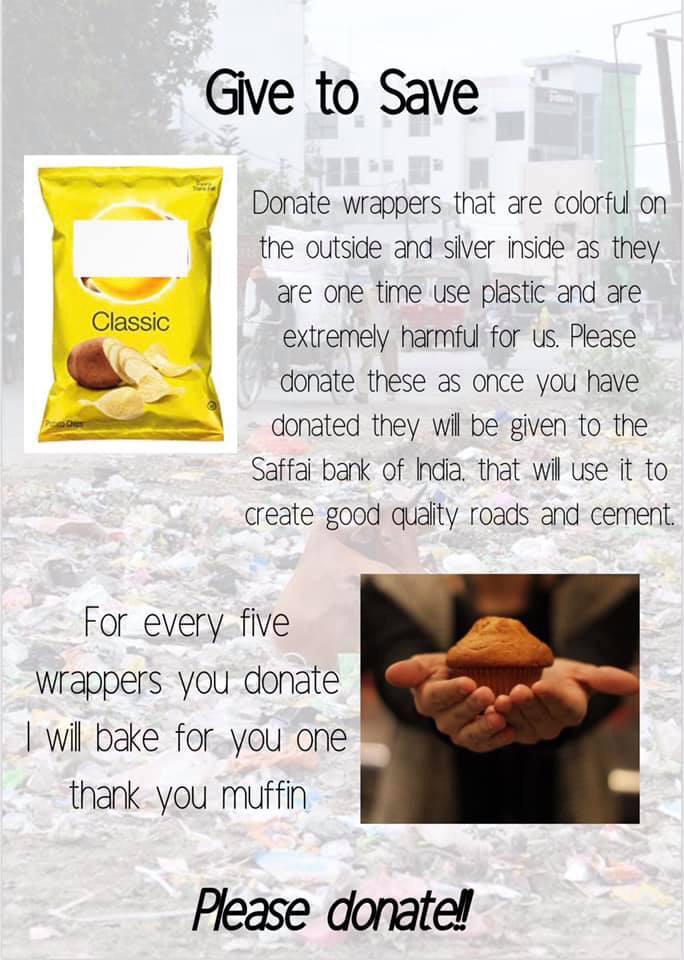 Suhani began by understanding the most environmentally-friendly way to dispose of MLPs. One of the most effective ways of getting rid of MLPs is to incinerate them in specialised kilns where they are burnt at a temperature that produces the least emissions.
Once she had her facts right, she launched her campaign to segregate and collect MLPs.
"In addition to the group collection drive at the school, I started segregating the waste at home. I even spoke to friends and my extended family about waste segregation. They began to help me by segregating and collecting MLP," she informs.
Suhani also spoke to people in her society about reducing the use of MLP and its disposal. In the first week of her campaign, she managed to collect around 500 wrappers.
Social Media Reach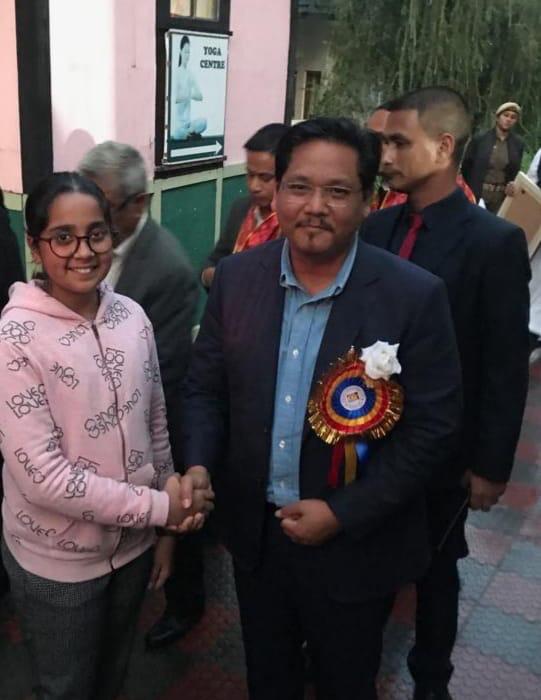 "I also made posters and posted them on social media websites. That's how I connected with people in other areas in Gurugram," she informs.
Her parents and family lent her full support in her drive against pollution.
"We would go at all hours to pick up the collected waste from various localities. I even baked muffins as a gesture of appreciation and encouragement for the people who collected a substantial amount of MLP," she adds.
Her social media reach helped her collect more than 2000 wrappers in the second week of her campaign launch.
"I stopped counting after that because it was endless. I am still continuing to collect the MLP from various places and giving it to my school, which is a collection point."
All the waste that Suhani collected was deposited with 'Safai Bank' — an NGO that collects MLP waste and reuses it by sending it to the cement industry where they are burnt in their kilns for co-processing, and used for construction purposes.
Invitation to visit Shillong
"Looking at my work, a family friend invited me to participate in the 'Operation Cleanup' initiative of Shillong Times. I travelled to Shillong and spoke in eight schools about MLP and also spread awareness about it in an event hosting the Chief Minister of Meghalaya."
When asked about what she learnt from her trip, she says, "My trip to Shillong taught me a lot. I saw how people worked together as a team and were tirelessly working to clean up their city."
Suhani's Plans for her Campaign
"I want to continue collecting and spreading awareness about the harms of MLP. My goal is to get as many people to collect MLP and divert them to the collection points instead of letting them reach the landfills. I have started from Gurugram and Delhi and hope to connect with more people in other places too. My mantra is "Reduce the MLP you consume and dispose of it responsibly." says the green crusader.
---
Also Read: Shocked by Stench of Toilets in Govt Schools, 80-Year-Olds Restore Them Themselves!
---
(Edited by Saiqua Sultan)
Like this story? Or have something to share?
Write to us: contact@thebetterindia.com
Connect with us on Facebook and Twitter.