They will save your money and make your home a green, cosy space to live in
Would you like to make your home a greener, more cosy space to live in?
Here are 20 planet-friendly, easy-breezy initiatives that will not only reduce your carbon footprint but also ease your stress. We mean it.
How to reduce your electricity bills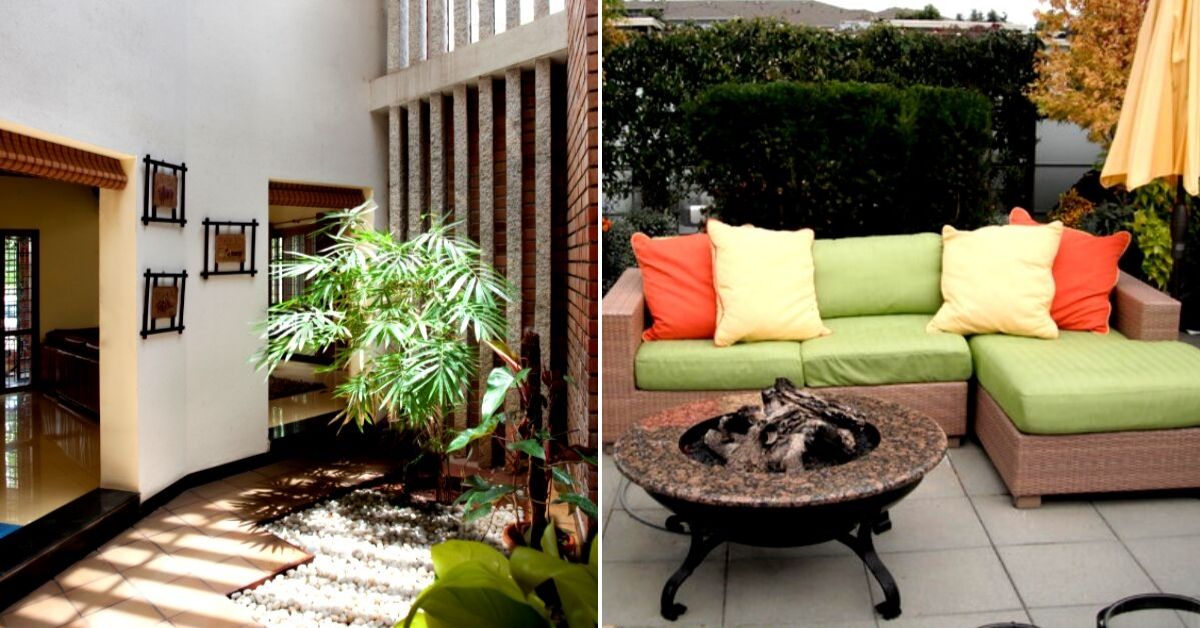 It is frustrating to spend thousands of rupees on electricity every month, especially if you live on a tight budget or are trying to save money. So here are some tips to help you out.
Switch to energy-saving devices. A simple change of ordinary bulbs to LEDs will save energy as well as money. You get LEDs in all sorts of colours now so plugging in warm white LED string lights at night will make the room look cosy and also reduce your electricity bill.
Make it a habit to switch off plugs that are not in use.
Use maximum ventilation and minimum ACs. Energy-saving fans are the perfect go-betweens. If you must use the AC, switch it on, lock all doors and windows and once the room is cold enough, switch off the device.
Keep the refrigerator in a place that allows enough space around it for air circulation. At least 5-10 cm on two or three sides is good. This will enable it to run efficiently.
Boilers, water heaters and similar bulky devices will only increase your electricity bills. So, if you own the house, invest in renewable energy. For those renting the place, look for homes that have solar heaters.
Save water, for water, is life!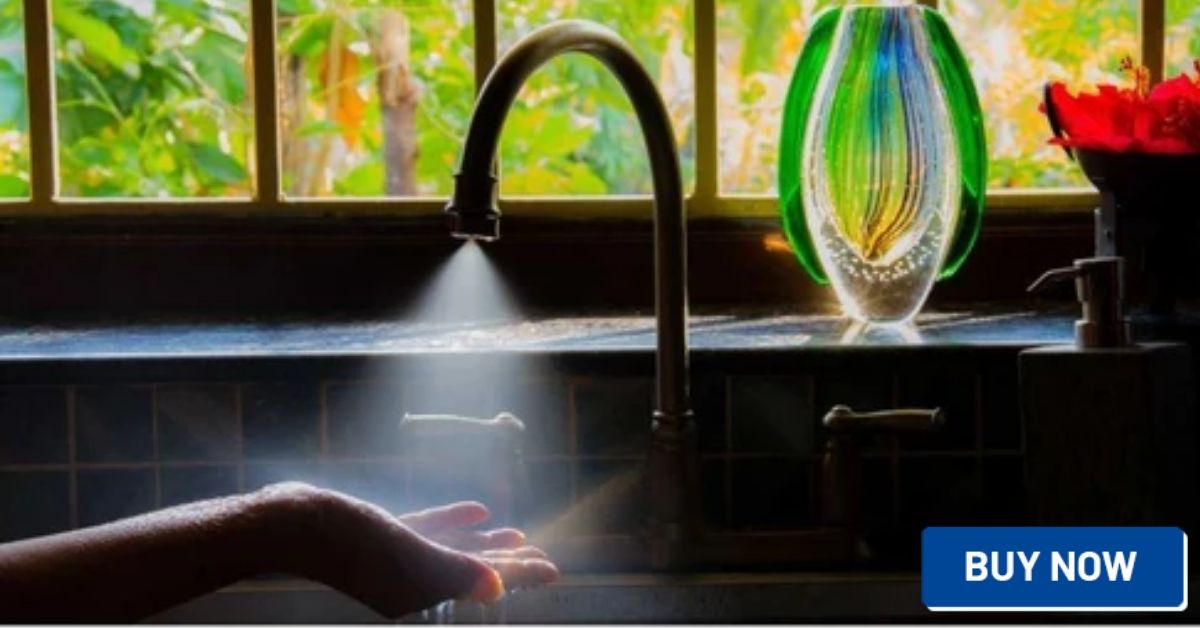 Every drop of water we save contributes to the well-being of the earth, and here are simple ways you can adopt to save the source of all life.
Shut taps tightly after use. Get those leaky taps fixed and if the leak persists, keep a container underneath it and utilise the water in some way.
Invest in water adaptors. Every basin and sink you use wastes nearly 80% of the water, just for its flow. Fix water adaptors to taps and enjoy an efficient flow without wasting any water.
Save all the water you use to soak beans or in the pressure cooker. Let it come to room temperature and use it to water your plants.
Do your laundry only when the washing machine load gets full. Don't overload, though because that uses more energy. If you have a say in what washing machine to buy or rent, go for front-loading ones. They use less water than top loaders.
Grow, store, cook, reuse to reduce carbon footprint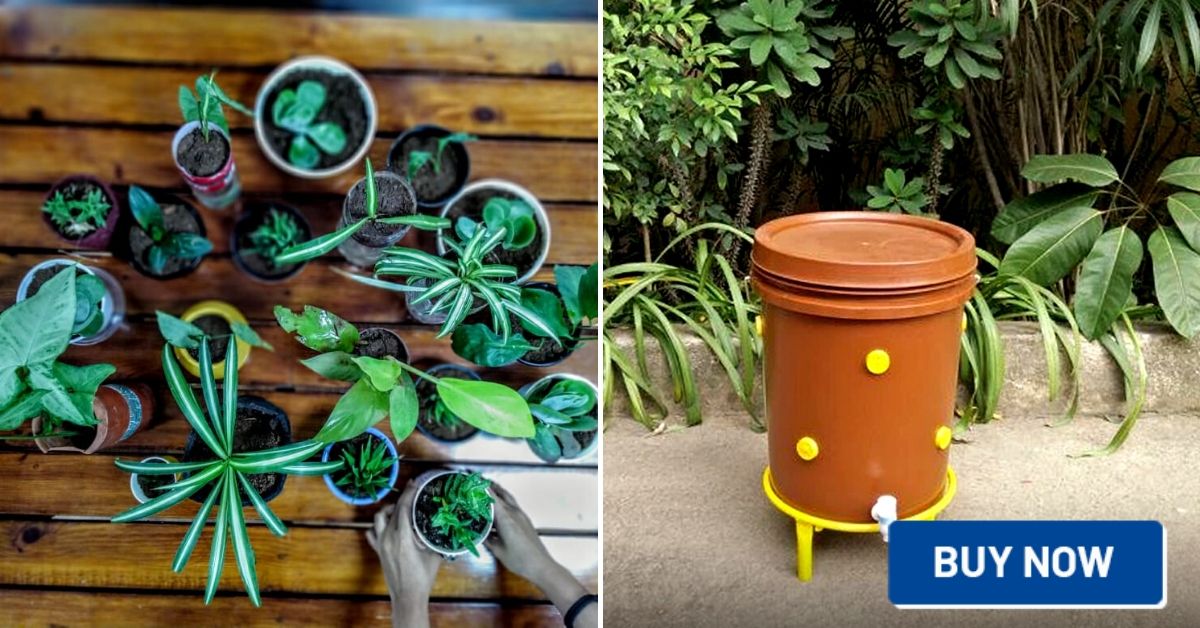 Food is perhaps the most essential part of your home. And it's crucial to make it as healthy as possible. Fortunately, the healthier you try to make your food, the lower the cost. So here are some tips to keep your food nutrition to the maximum and waste to a minimum.
Grow your own organic food. It may seem daunting to begin with, but once you get the hang of gardening, it is very relaxing. And you get free vegetables! Click here to get your grow kits that can grow in a garden, on a terrace or in a balcony.
If you have absolutely no space to grow vegetables and you must buy them, choose local. Get yourself a veggie-to-fridgie bag that organises your produce at the shop itself. Once you come home, place it directly in the crisper drawer of the fridge. Sorted! Follow this link to get it at just Rs 165.
Buying groceries in bulk is a great idea for big families. For those living in small families or renting a flat with friends or cooking for one or two people, keep the shopping limited.
Food items with a long shelf life can be bought in bulk but not bread, fruits, eggs, milk or vegetables. Make a chart of such foods and mark them when they get over. This way, you buy only what you need and save up on expenses too.
Segregate your waste and invest in a compost kit to utilise your kitchen waste. This will keep your garden lush and also help you reduce your carbon footprint. Click here for compost kits that keep just 2 square feet of space.
Buy less and when you buy food, check for two things—if it is produced locally and if it has plastic packaging. Encourage the purchase of the former, avoid the latter.
Furniture arrangements, home decor to reduce carbon footprints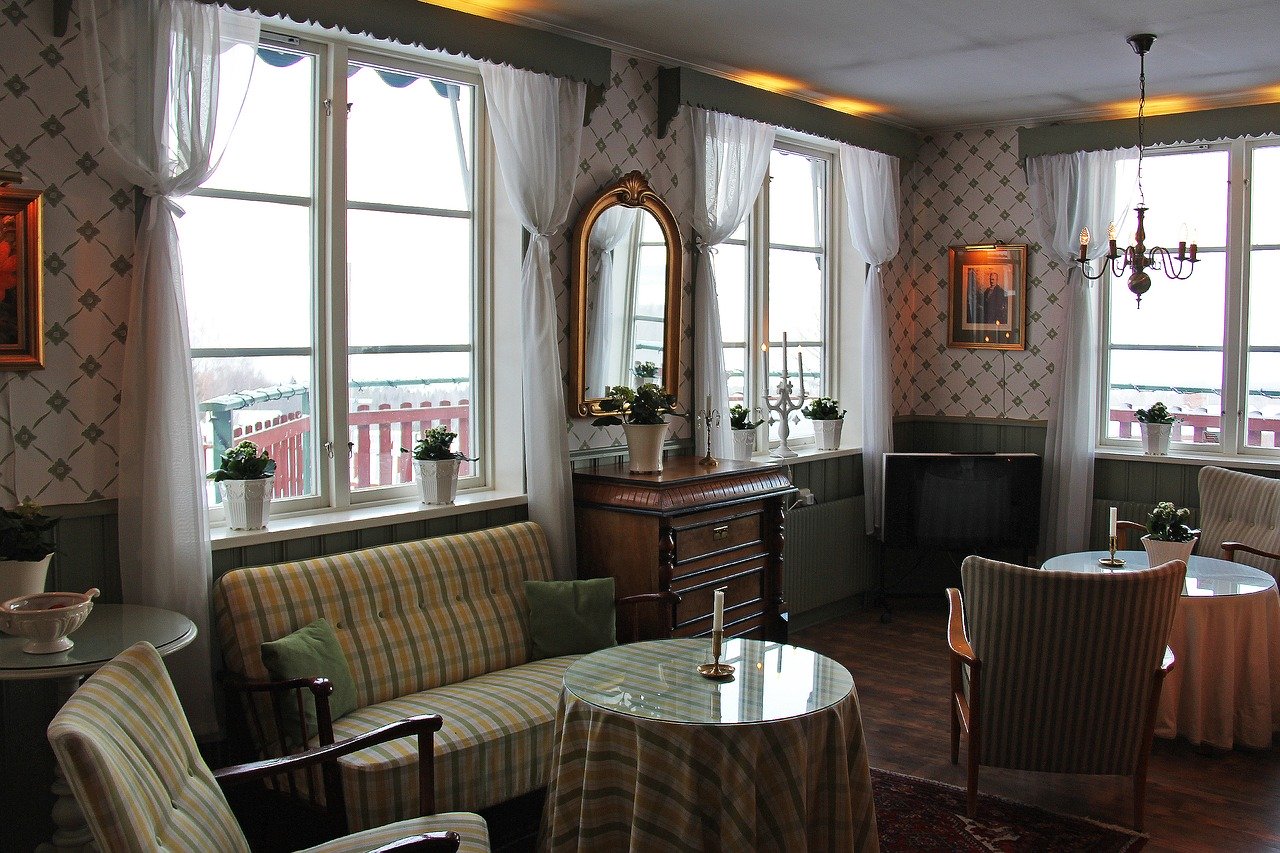 Remember that the journey to a reduced carbon footprint begins at home and it is these small steps that go a long way in saving energy, reducing costs, and making your home a lively, cosy place to be in.
Don't let your furniture block passageways and windows. Arrange them next to walls and in a way that they make the room look spacious, not congested.
Plant ornamental plants for decor. They will make your space look gorgeous and also clean the indoor air for you. Soon you will realise that the plants have you sweeping, mopping and vacuuming less. Pretty cool, right?
Think and think again before buying furniture, especially if you have rented a room. For furniture that is a must (chairs, sofa, mirror etc.), try going for second-hand models. A careful purchase will save you a lot of money. Design your furniture, buy scrap wood and get them made yourself. This costs less and DIY projects are always fun!
Invest in furniture that is made from recycled or upcycled products.
Keep your space as open as possible. Cluttered furniture or decor can make the biggest home look tiny while carefully arranged furniture coupled with the right choice of colours and decorations can make a small room look very spacious.
---
You may also like: Dream of Growing an Organic Vegetable Garden? You Can Start at Just Rs 279!
---
(Edited by Gayatri Mishra)
Like this story? Or have something to share? Write to us: contact@thebetterindia.com, or connect with us on Facebook and Twitter.