They make robots, programme them and work like pros. Meet the new generation of government school kids and learn how they are becoming robotic champions.
They make robots, programme them and work like pros. Meet the new generation of government school kids and learn how they are becoming robotic champions.
'The Masterminds' are just back from an unforgettable contest at the national level, the First Lego League Challenge in New Delhi. Earlier in January, they had won the regional round of the robotics challenge. A week before that, 'The Masterminds' and the other team calling themselves 'The Transformers' were preparing for the regional round of the prestigious First Lego League India Challenge in Bengaluru, and the excitement and confidence in the air was palpable. That was when this reporter met the budding robotics champs.
"She's very good at programming, he is excellent at model-making, and I like to do everything," says class 8 student Ramakrishna, talking about the members on his team, The Masterminds. These are not traits that we generally hear mentioned about children studying in a government school in India.
The teams had been preparing for the contest, coming in one hour early to school in the morning, and often staying back two hours after school. But how did this group of government school kids get into robotics?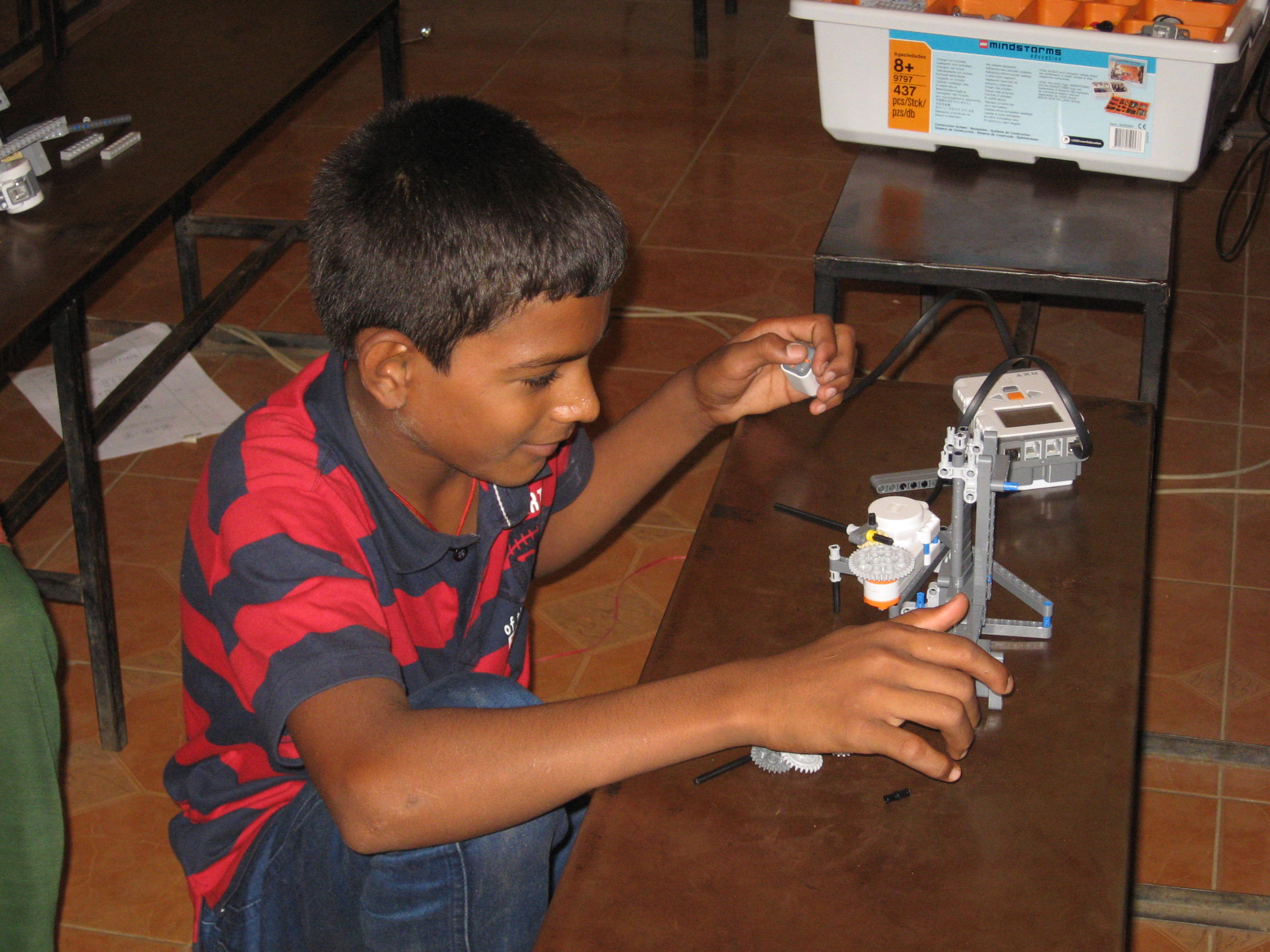 Nearly 120 students of the Seva Bharat Trust Government School in Viveknagar have been part of a robotics programme for over a year now, thanks to an intervention by Bengaluru-based not-for-profit Akshara Foundation,  and Lego Foundation, Denmark.
Akshara Foundation had seen the incredible power of Lego blocks in the learning process of children in over 200 balwadis in Bengaluru, 40 anganwadis in remote Malur, in Kolar district, and in over 40 anganwadis in Dharwad.
"All children are gifted equally. Given the same opportunity, every child can flourish," believes Ashok Kamath, the Chairperson of Akshara Foundation.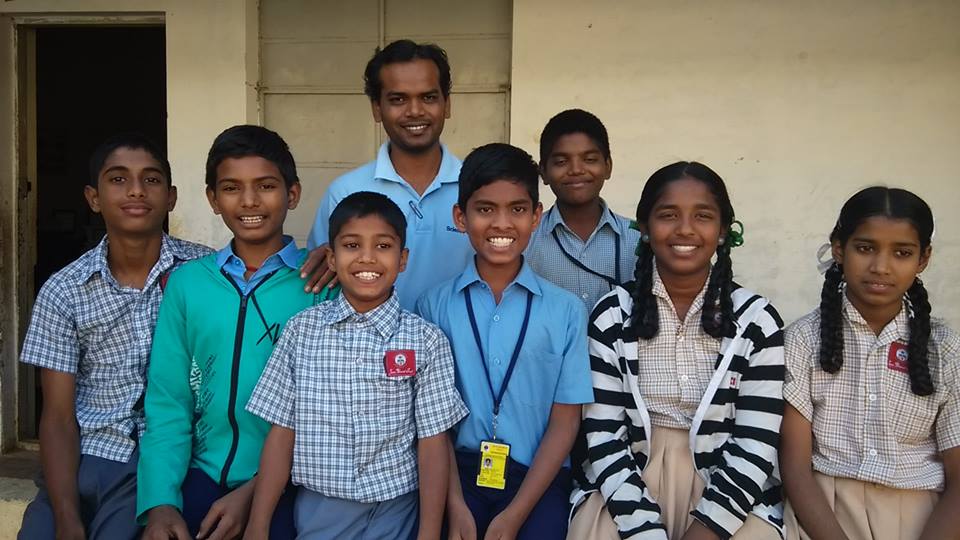 And so, the two foundations decided to have a pilot robotics lab in a government school. "We like to come and work here very much," says Amin. Like many of his teammates, he wants to find solutions to problems.
Last year, The Transformers created a robotic programme that could regulate the switching on and off of a light bulb based on ambient light. This year, for the challenge, their project looked at answering problems in education.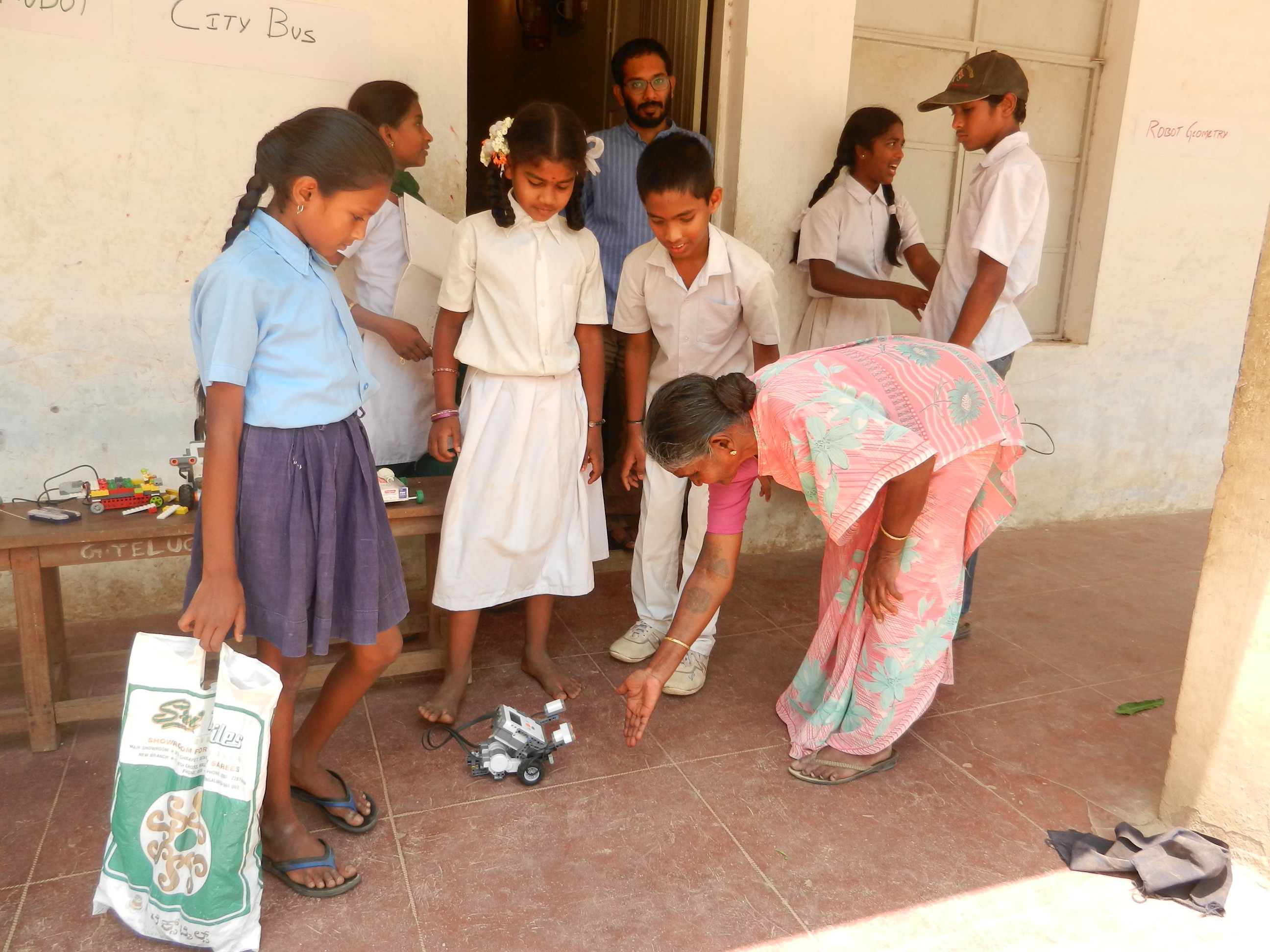 "These children are extremely bright," says Sridhar P, their mentor. "They are quick learners, problem solvers and want to do a lot," adds the instrumentations engineer from Indian Institute of Science who gave up a lucrative tech job to join Akshara Foundation and teach robotics.
He has been noticing the rise in critical thinking, information literacy, communication, teamwork and analytic skills among the students, and is hoping that with more encouragement from the community, more students can be part of this programme.
The Robotics Lab at Seva Bharat Trust Government School has about 20 computers. A weekly schedule ensures that all the students in the programme get a chance to work on programming, model making and problem-solving.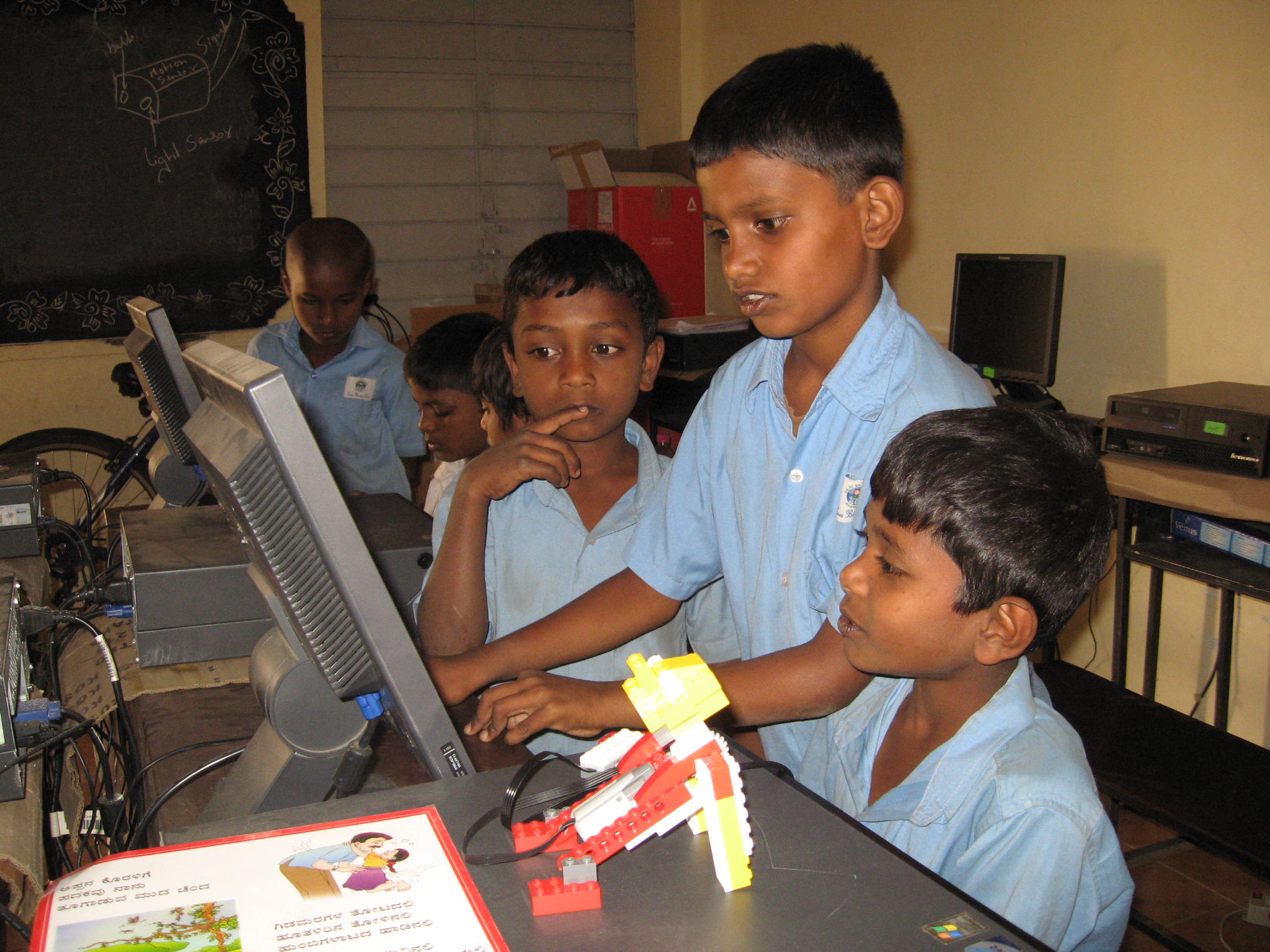 Outside the lab, the problems come in different forms for these students. Coming from  economically weaker sections of society, these students see their parents working hard in important but low-paying jobs as beedi rollers, drivers, domestic helps, plumbers and electricians. They struggle to commute, and have little or no academic help at home.
In school, the students have to manage the regular curriculum, taught in Kannada, Tamil or Telugu. In the lab, unlike their counterparts in elite English-medium schools, they have to start by making sense of key-board commands.
Imagine learning the meanings of Delete, Enter, File, Format and Extract while you learn more sophisticated things like programming!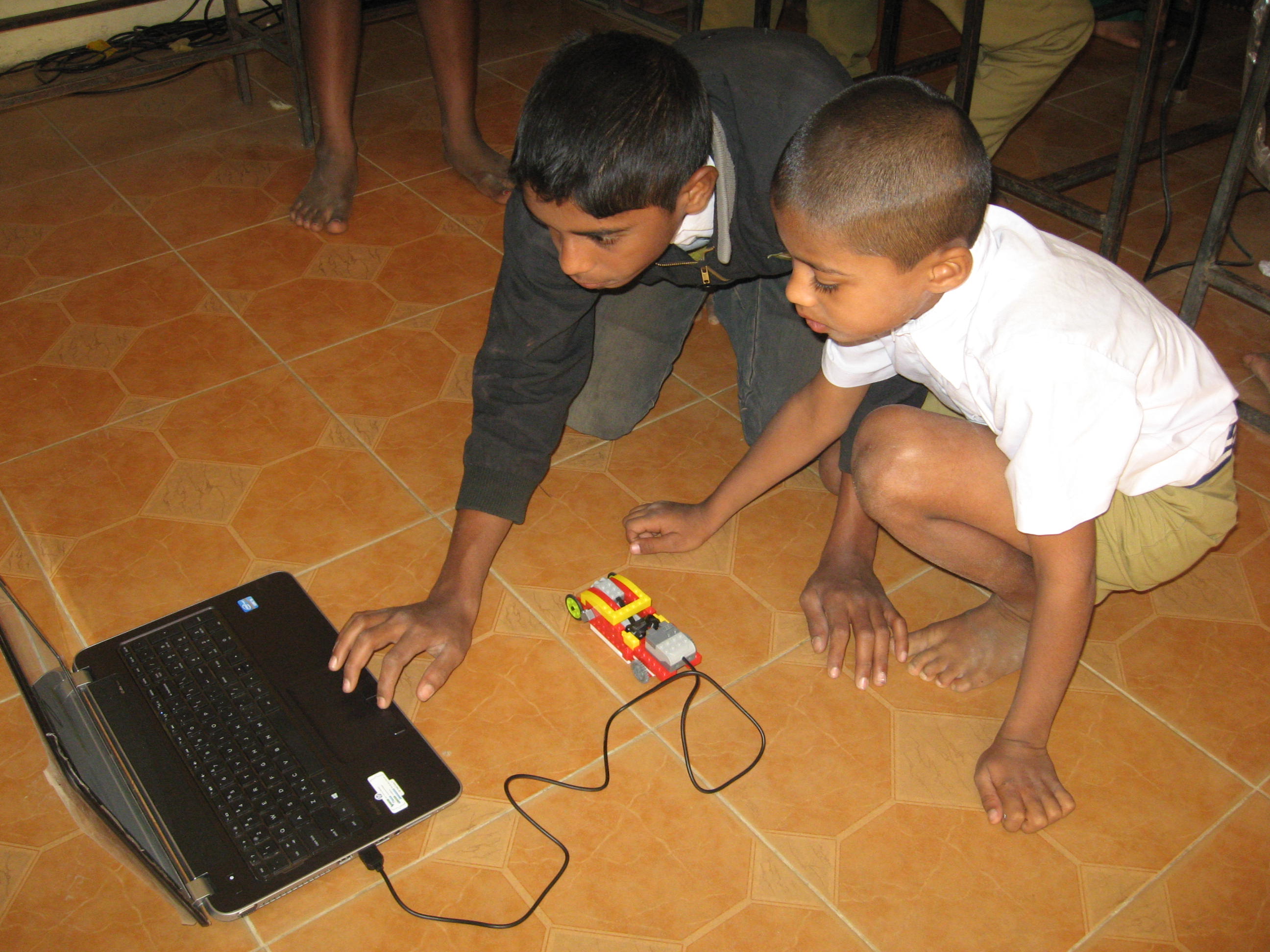 Girl students have other problems like getting permission to stay back after school. And in spite of these problems, these students have participated and displayed their projects at forums like the Indian Robot Olympiad at Visvesvaraya Industrial and Technological Museum.
They were the only team to participate from a government school in the hi-tech robotics contest last year.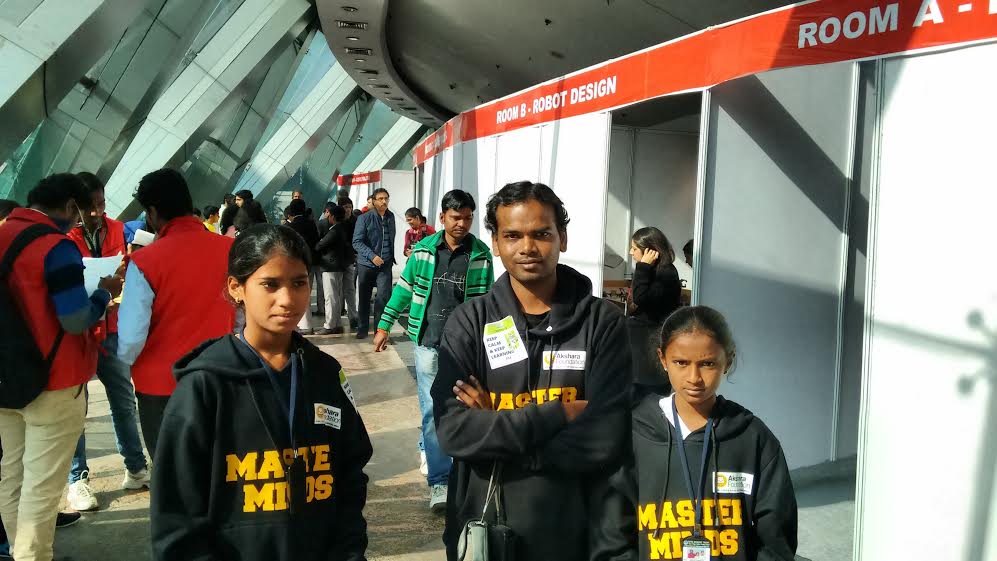 At the FLL Challenge, The Masterminds presented an idea called 'Need Based Education' and The Transformers emphasized  the importance of interactive learning. They made the presentation in English. "The second part of the Challenge was the Robot game, in which the children had to build robots to do various task in a given time of 2.5 minutes. In the first session, the Transformers stole the show by scoring a straight 255 points, which till then nobody had scored and they stood 3rd in the Robotic Game," says Sridhar proudly. The Masterminds stood 4th in the Robotic Game and qualified to participate in the national round in New Delhi.
So why robotics?
"Robotics is exciting, helps children to learn on their own and innovate. It involves learning creatively; and since it involves play, there is no tension in the learning process. If we have to improve education in government schools we have to provide them this enabling environment," says Ashok Kamath.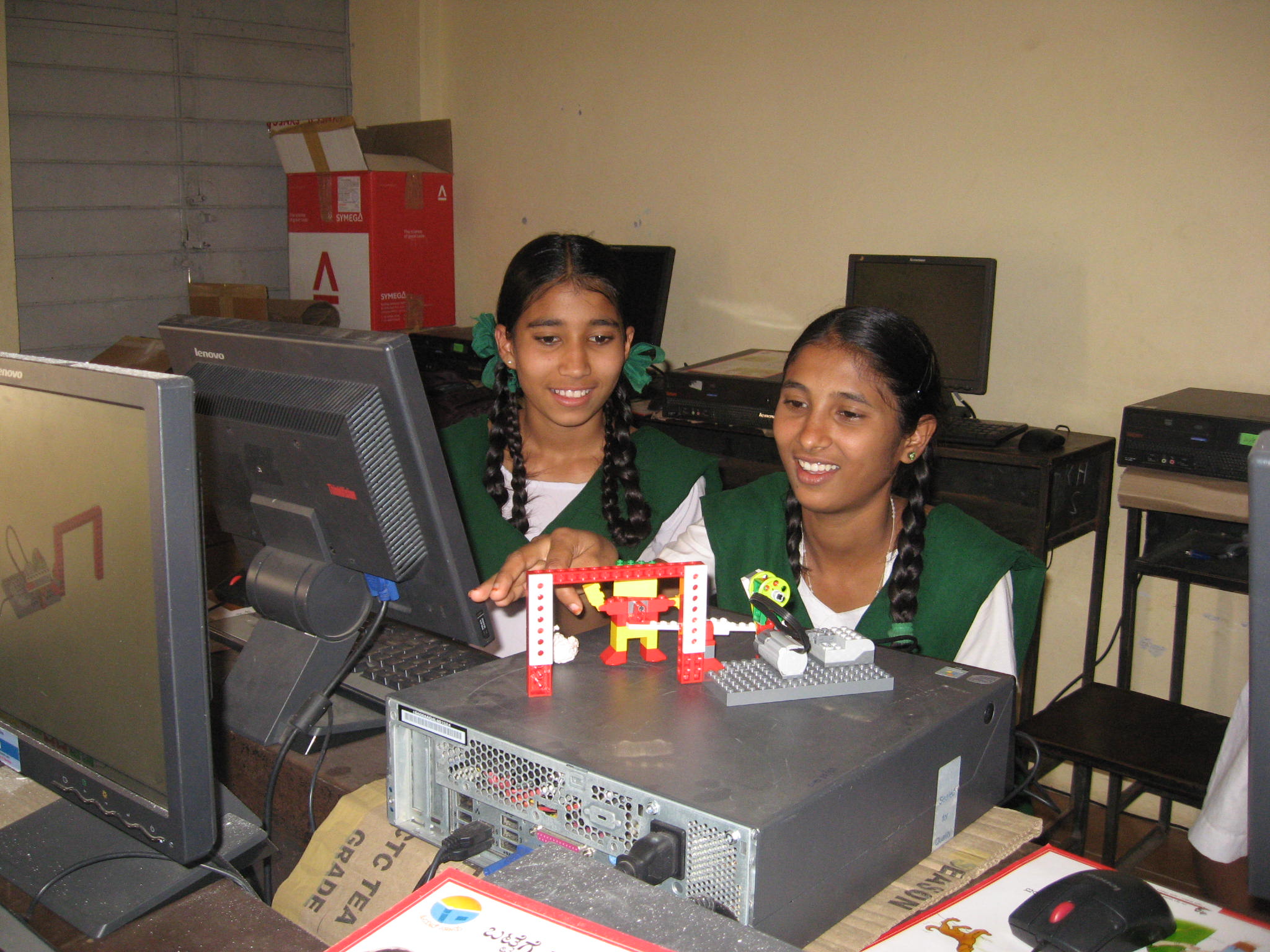 "Not just that, we have to involve the entire ecosystem in the schooling process – teachers, parents, adminstrators, public. In ten years time, millions of today's children are going to be looking for jobs. If we don't educate them well in the next ten years, can you imagine the extremely huge number of young men and women looking for jobs but unable to read and write well? It is a problem that is invisible and so people tend to ignore it."
Akshara Foundation and other organizations like this are looking ahead and trying to find innovative solutions to get children learning well. The Robotics Lab at the Viveknagar school shows what a small intervention can do. It has shown that children can shine well with even  small inputs in terms of infrastructure and encouragement. If a small pilot programme, held together by one mentor, can transform the learning process of so many children, and have them shining, imagine the effect if more people join the movement to accelerate learning in schools through innovative and sustained ways!
The Masterminds told me, "Last year we were stunned just seeing the technology and the preparation of the other teams. We were the only team from a government school. This year we are confident we will win!"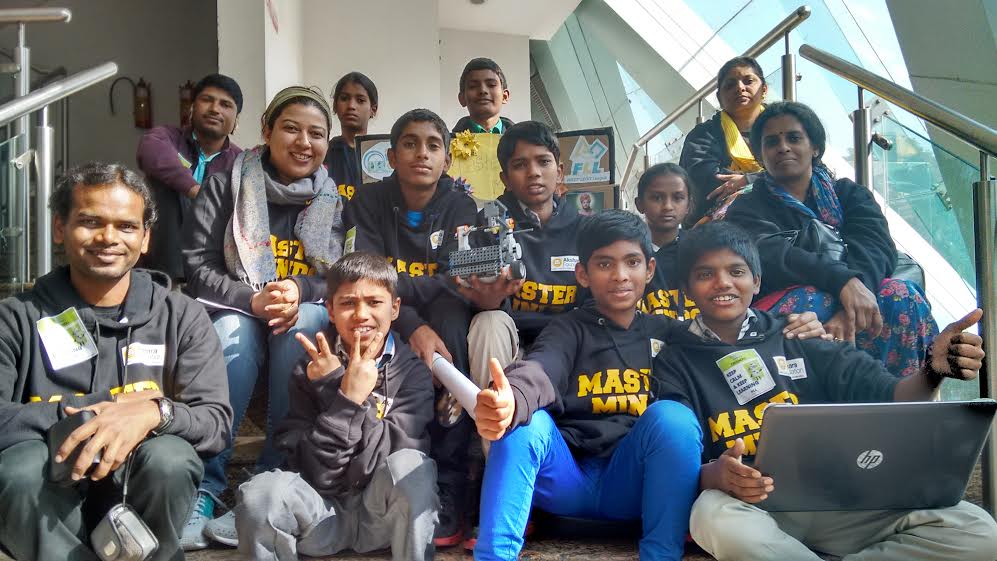 By reaching the national level of a sophisticated challenge, they have already won! And just recently, another team from the school, the Dragon Boys, has made it to the nationals of the Robocup Junior Competition!
Like this story? Or have something to share? Write to us: contact@thebetterindia.com, or connect with us on Facebook and Twitter (@thebetterindia).
About the author: Mala Kumar is a freelance journalist, author and editor with Pratham Books, a mutli-lingual publisher. She loves to play with words and children. She learnt a lot about money while writing the series of books called 'Rupaiya Paisa', including the fact that investing in every child's education today is a wise way to ensure a healthy society for all in the future.
We bring stories straight from the heart of India, to inspire millions and create a wave of impact. Our positive movement is growing bigger everyday, and we would love for you to join it.
Please contribute whatever you can, every little penny helps our team in bringing you more stories that support dreams and spread hope.